Malaysia may overtake Thailand as the world's worst death rate for motorcyclists, as reported by FMT.
According to Bukit Aman's traffic department reports, motorcyclists accounted for more than 70.2 per cent of nationwide death of 2,954 from January to August. That is seven out of 10 deaths just this year.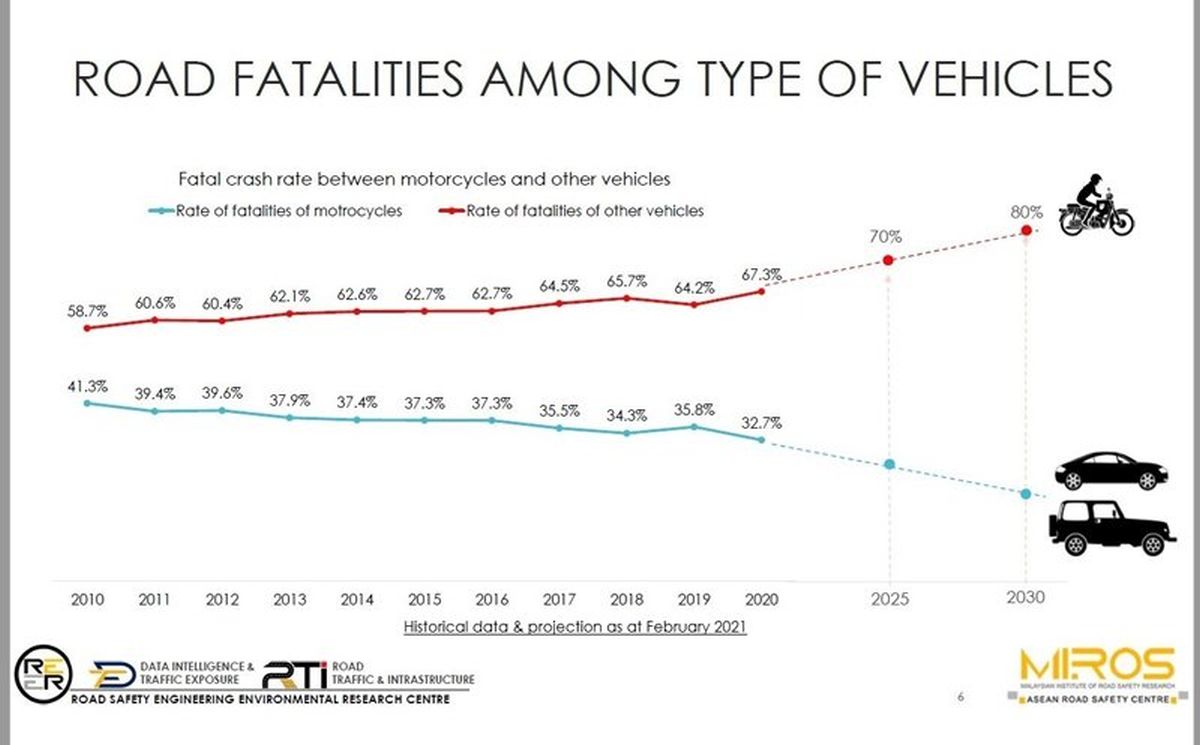 Muhammad Marizwan Abdul Manan, Malaysian Institute of Road Safety Research (Miros) Road Safety Engineering and Environment Research Centre Director, concluded that Malaysia could reach a staggering fatality rate in a few years.
"The latest data by police is staggering since we projected that Malaysia could only reach the fatal crash rate of 70% by 2025 (for motorcycles) if we compare with other road users," he said.
So far, Thailand is ranked as the worst motorcycle death rate globally since 2015, with over 74 per cent of overall 22,491 road casualties.
Meanwhile, since 2015 Malaysia's motorcyclist death rate currently ranging from 62.7 to 67.3 per cent, with a total of 26,316 death.
According to Marizwan, the rate will continue upward as traffic volume is expected to increase exponentially once inter-state travel is allowed.
"Since last year, road traffic in Malaysia, in general, was not heavy because of various travelling restrictions due to the pandemic but looking at the current situation, this is possible by 2025 if we do nothing now," he added.
(Source: FMT)