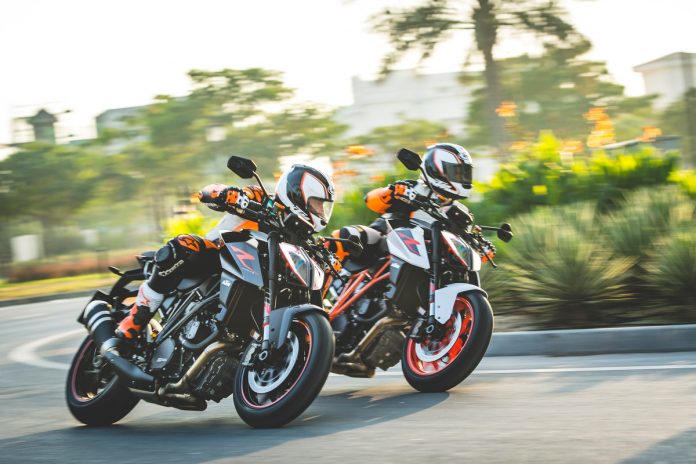 The new KTM 1290 motorcycles are powered by their updated 1,301cc liquid-cooled V-twin which is one the lightest and most powerful V-twins in the motoring industry
KTM Malaysia has finally brought in their first 2017 models to Malaysian shores. The two new 2017 models are none other than the 2017 KTM 1290 Super Adventure S and 1290 Super Duke R. KTM had previously unveiled the Super Adventure S (along with R and T models) during last year's INTERMOT in Cologne, Germany and the 1290 Super Duke R at EICMA 2016 in Milan, Italy.
CLICK HERE to check our coverage of KTM during EICMA 2016.
2017 KTM 1290 Super Duke R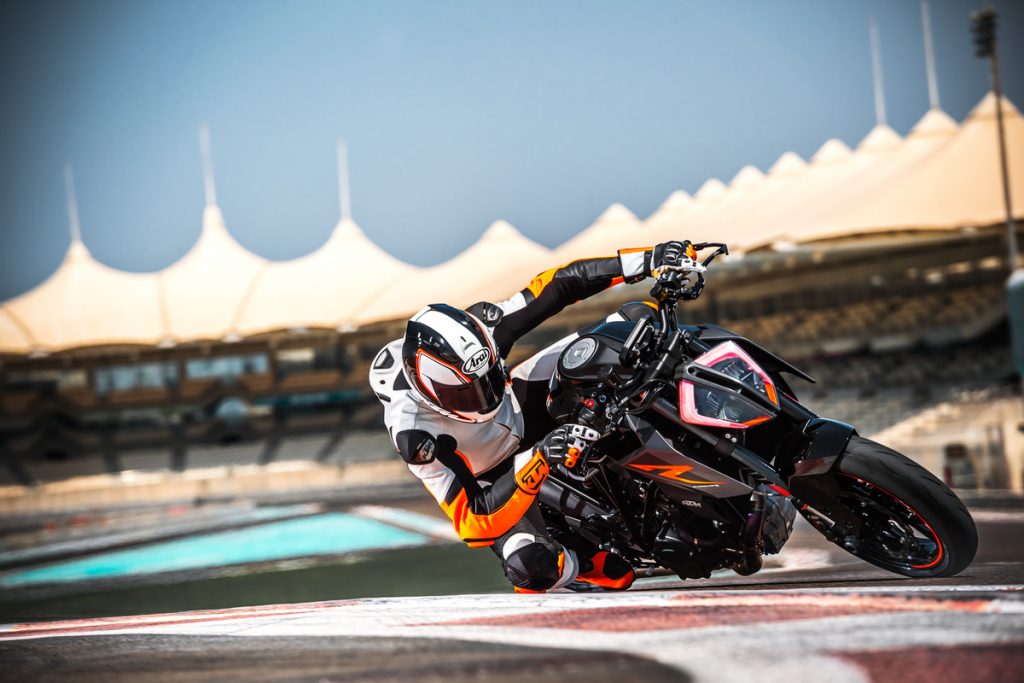 When KTM launch its first Super Duke back in 2014, literally all of us were blown away by what KTM has achieved. To follow the pioneering model, KTM had to dig deep within them and the result is the naked machine known as "The Beast".
First and foremost, KTM decided that the V-twin engine for Super Duke R has to be the most powerful they've ever produced and the results are 177hp and 141Nm of gut-wrenching torque. With the 75° V-twin power plant equipped with titanium inlet valves, the 71mm stroke and 108mm bore combination makes it one of the lightest V-twin engines in the world sitting at just 62kg.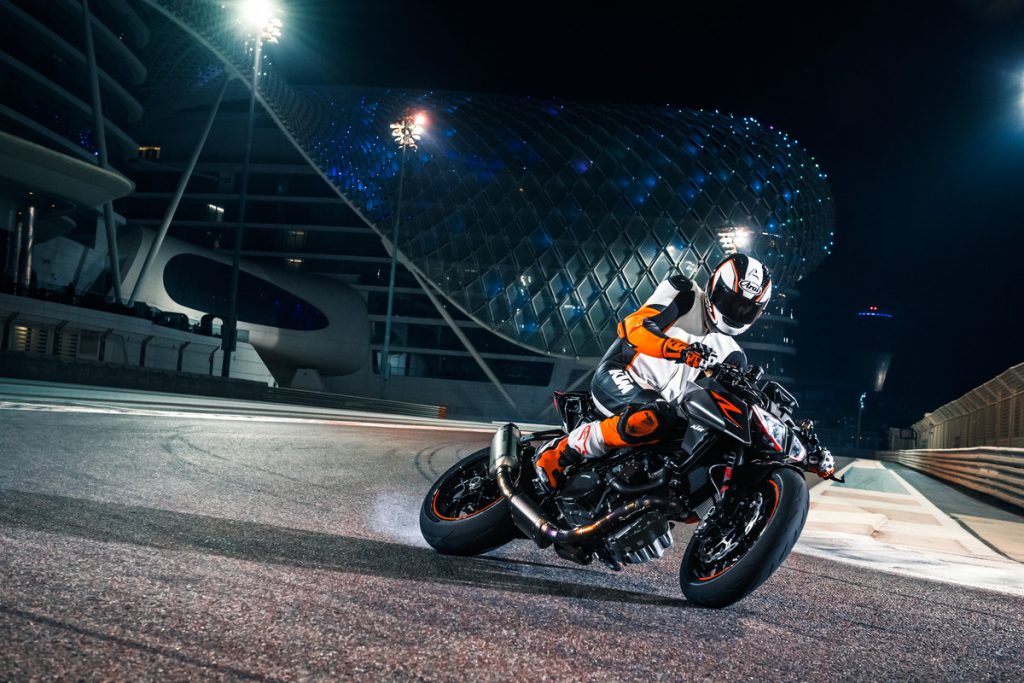 New cylinder heads were put in to distribute usable torque at low to mid RPM range also contributes to the Super Duke R's smoothness in terms of power delivery but at the same time reduced CO² emissions by a good 10%. Twin ignition system has been included in the package to ensure more power, feedback and also lower fuel consumption and emissions.
Apart from the updated slipper clutch mechanism, the new Super Duke R also comes with Ride-By-Wire technology. Although a lot of high-end bikes are slowly integrating the electronics addition, KTM's version is a much more advanced as it can electronically translate the throttle response into the best throttle valve positions possible to avoid any choking, jolting and involuntary wheelies from happening.
Turning our attention to its chassis, powder-coated Chromium-Molybdenum steel trellis frame is connected to the front upside down 48mm telescopic fork courtesy of WP Suspensions. The rear WP monoshock absorber comes with an external remote reservoir that offers multiple compression and rebound settings for both ends.
Stopping "The Beast" requires some serious power. A pair of Brembo monoblock four-piston radial fixed calliper 320mm brake discs keeps the front end in check. A single 240mm Brembo twin-piston fixed calliper controls the rear. To add even more tech wizardry into the mix, a two-channel ABS 9.1 MP ABS is included with cornering ABS and disengegable Supermoto Mode.
A massive brawn comes with an intelligent brain that includes selectable ride mode, Motorcycle Traction Control (MTC), optional Motor Slip Regulator (MSR) and of course, Quickshifter +. All in all, the new KTM Super Duke R is as powerful as it is intelligent.
KTM Malaysia has set the price of the 2017 KTM 1290 Super Duke R at RM118,000 (basic price with GST).
2017 KTM 1290 Super Adventure S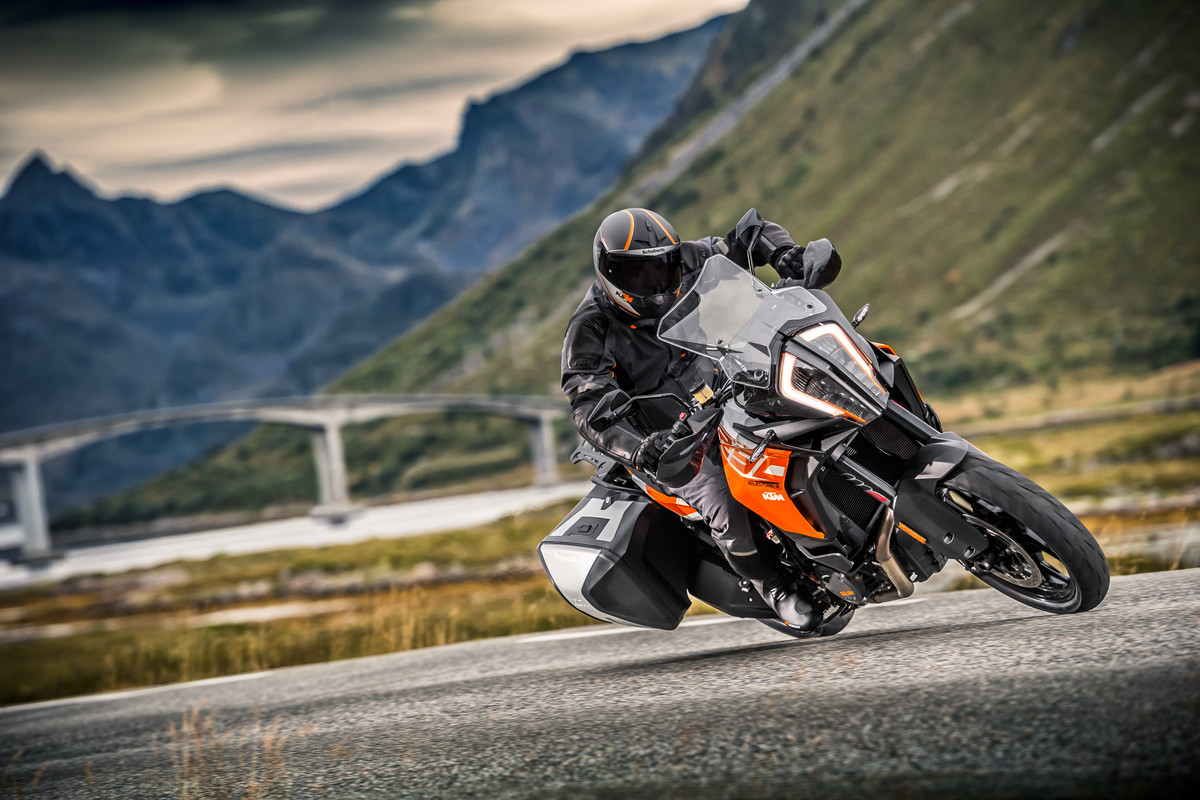 Powered by the same 1,301cc engine as the Super Duke R, the combination of power and lightweight nature of the Super Adventure S at 238kg (fully loaded with 23 litres of fuel) gives it one of the best power-to-weight ratios in its segment. For the Super Adventure S, the heart has been tuned to produce 160hp and 140Nm of torque. Diamond-Like Carbon (DLC) coating has been used to give extra protection to all of the vital parts.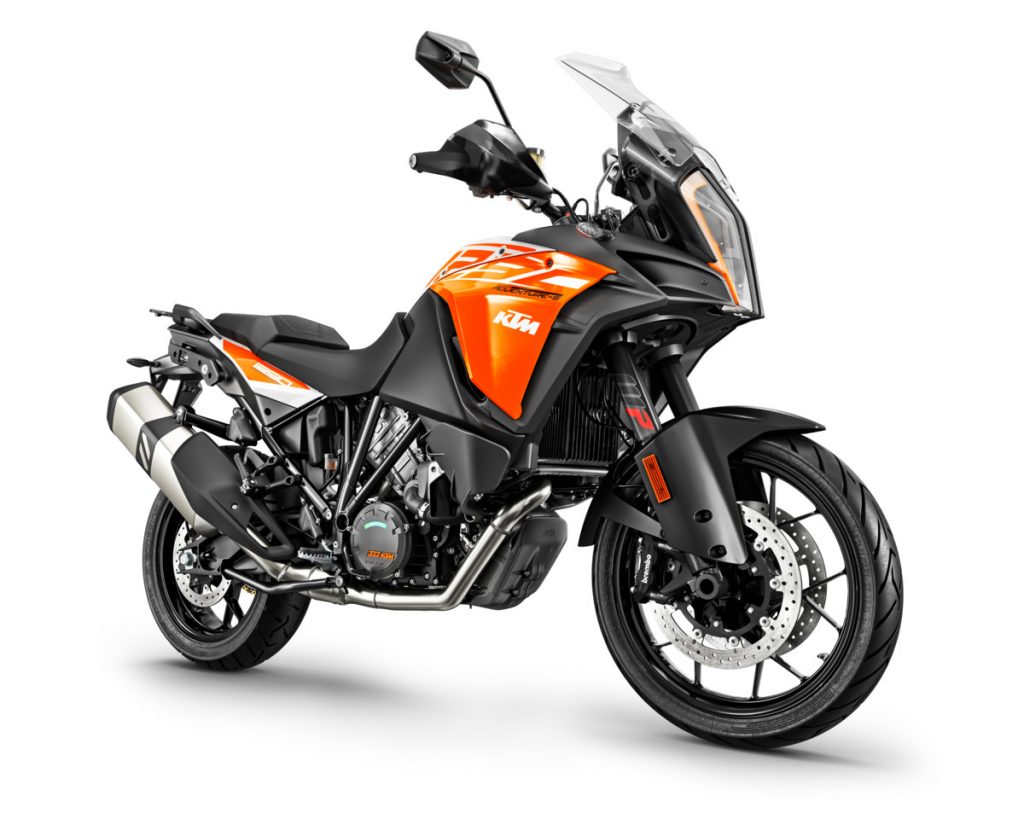 The chassis design has been improved even further for the 2017 model that's also similar to the new Super Duke R. The steel trellis frames sits at only 9.8kg but stronger now more than ever. Combined that with its die-cast, open-lattice swingarm , the updated Super Adventure S offers great stiffness and stability characteristics whilst maintaining high flexibility quality.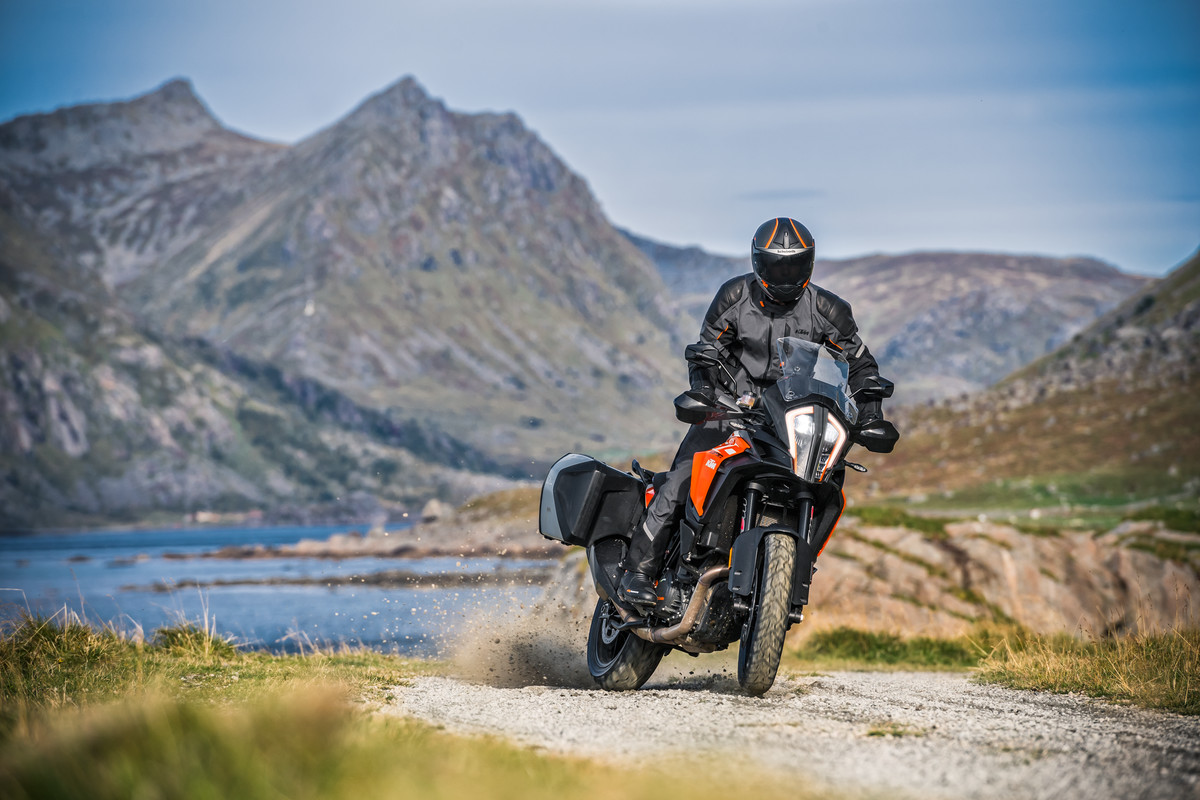 All-round WP suspensions are also available in the Super Adventure S which offers a broader spectrum of riding modes such as 'Comfort', 'Street', 'Sport' and 'Offroad'. Together with its Suspension Control Unit (SCU), the Super Adventure S is able to adapts the damping rates in real-time to the riding surface and rider, based on the information provided by multiple sensors on the bike.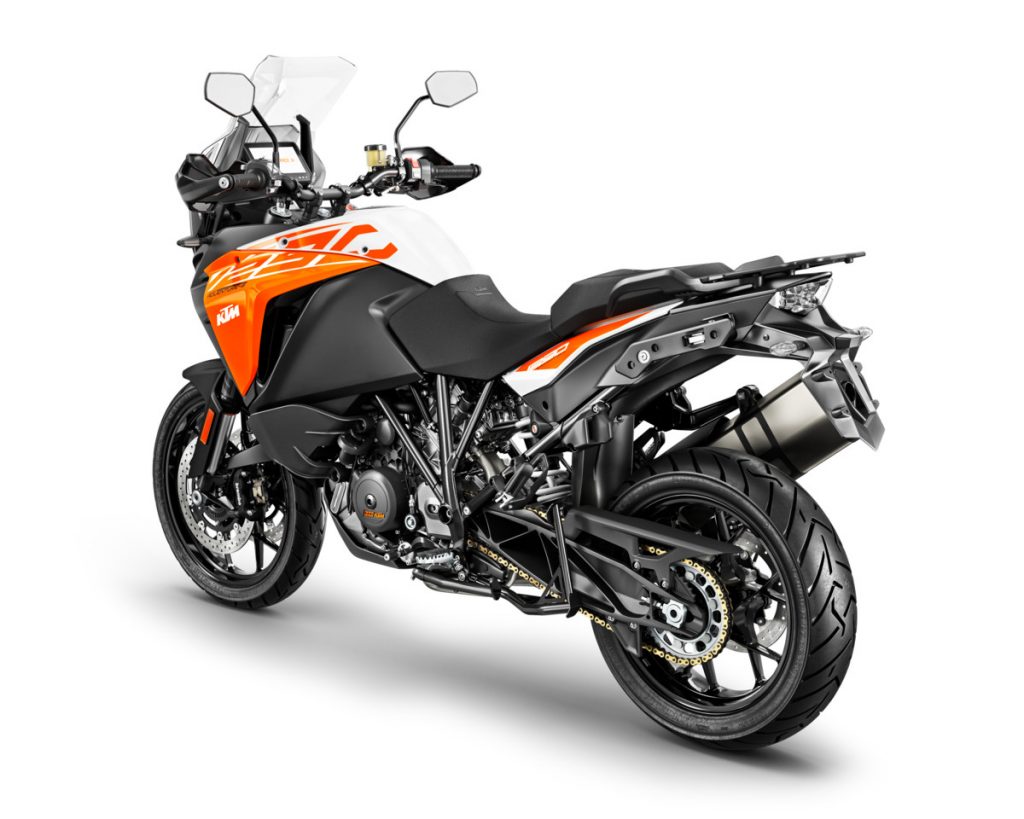 Other features include Cruise Control, Motorcycle Traction Control (MTC) with Combined ABS and Offroad Mode means the Super Adventure R can literally take you anywhere and everywhere. It's arguably as smart as any super computer with all of the electronic aids. That includes Bosch's two-channel 9ME C-ABS unit coupled with its all-round Brembo braking package.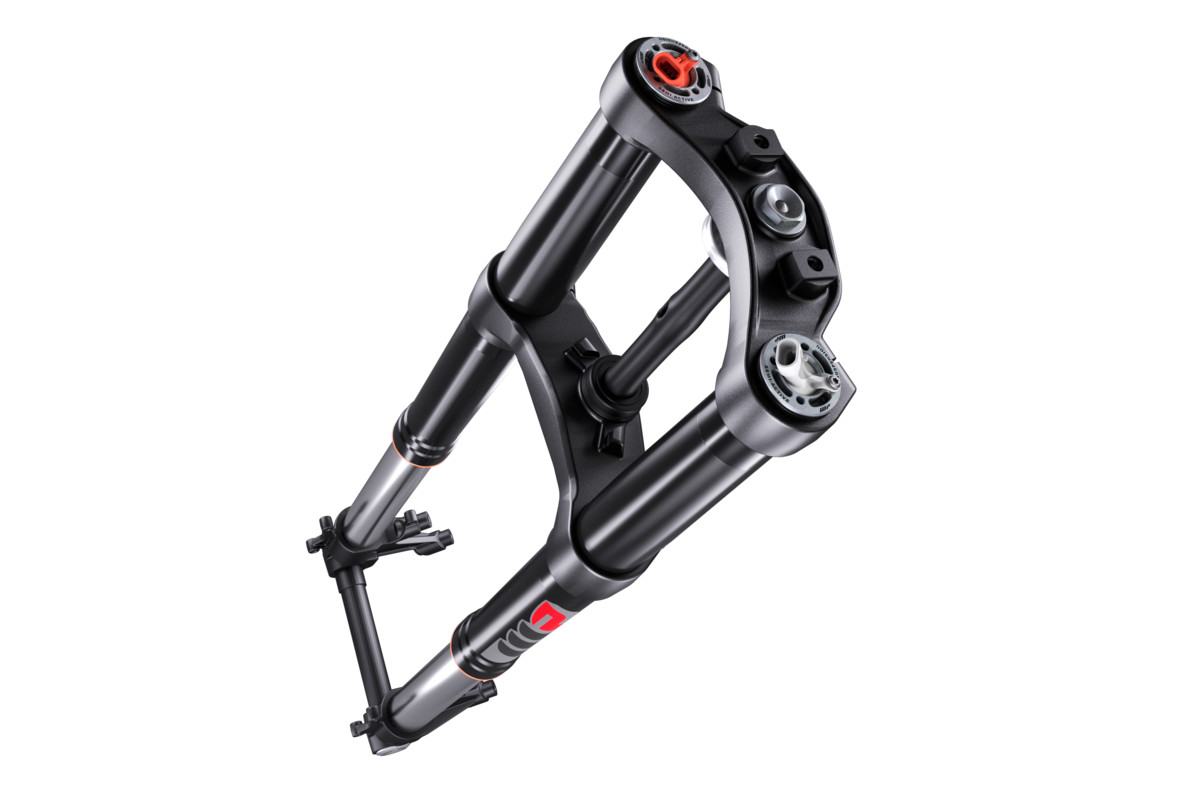 Other electronic aids come in the form of Quickshifter +, KTM My Ride Bluetooth module, Motor Slip Regulation (MSR) and Hill Hold Control (HHC). Ride-By-Wire technology is present and coupled with Cruise Control for added comfort. Check out the featured video below on the latest addition into the Super Adventure line.
KTM Malaysia has priced the 2017 KTM Super Adventure S at RM115,000 (basic price with GST). To know more, visit any of the KTM showrooms near you or their official website.
CLICK HERE to check out the rest of the KTM models on offer here in Malaysia in our excusive Bike Buyer's Guide.
2017 KTM 1290 Super Duke R Gallery
2017 KTM 1290 Super Adventure S Gallery