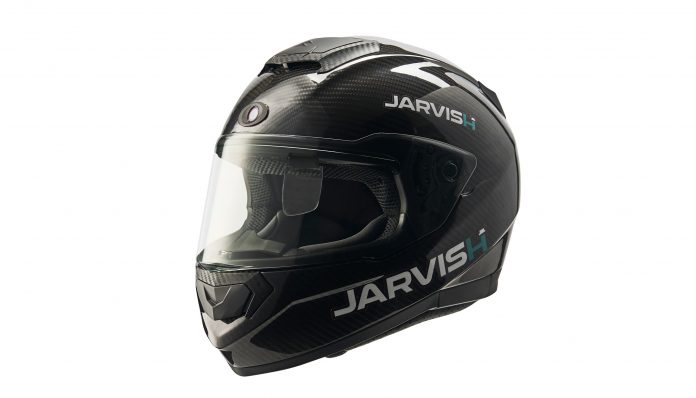 Jarvish is a helmet maker from Taiwan.

The firm offers the X and X-AR futuristic helmets.

Both are technology packed, with the X-AR including cameras and HUD.
Jarvish, a helmet maker from Taiwan is offering two technology-packed and futuristic helmets via Kickstarter.
The two helmets called X and X-AR are made of carbon fibre. According to the them, they have been supplying the original product to the public and hundreds of police officers in Taiwan.
Both models feature a built-in 2K camera up-front but there are differences in other features. Audible directions are available in both helmets and the features are rider voice activated.
The key features of the X-AR model include a heads-up-display (HUD) which shows speed, weather information and navigation via the Jarvish app. Data is stored on a removable 16GB memory card. The rider can insert up to 256GB. Bluetooth and WiFi capabilities are also available. The battery lasts up to four hours.
According to Jarvish, the features allow the rider to concentrate on the road with distraction.
The two Jarvish helmets comply to the ECE 22.05 standard. The helmets are expected to be available through Amazon. The X-model is expected to cost £500 while the X-AR should cost £1000.