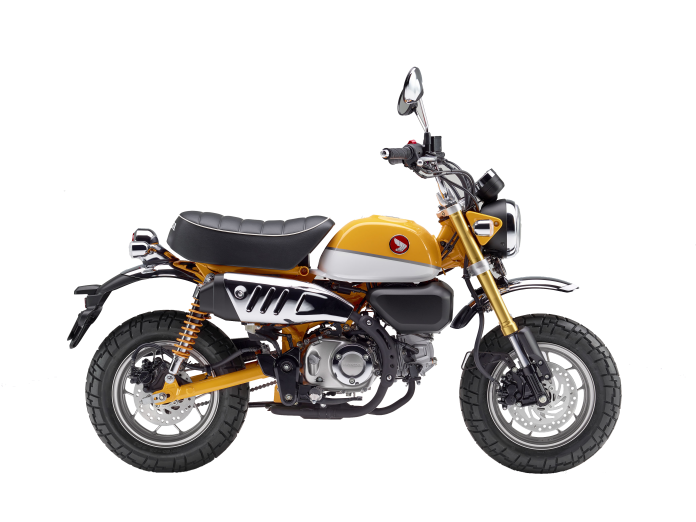 The iconic Honda Monkey makes a comeback and is available in Malaysia.

The new Monkey looks retro but is a modern bike underneath.

Boon Siew Honda offers the bike in three playful colours.
Boon Siew Honda has launched the successor of one the most iconic motorcycles of all time – the Honda Monkey.
The Honda Monkey was officially called the Z50 when it was launched in 1963. It rolled on five-inch wheels, powered by a single-cylinder 49cc four-stroke engine.
The Z50 harked a shift in paradigm to small, inexpensive "playbikes" which everyone could just jump on and monkey around. If it surprised everyone in its Oompa Loompa-friendly size, its sales success was an even bigger surprise.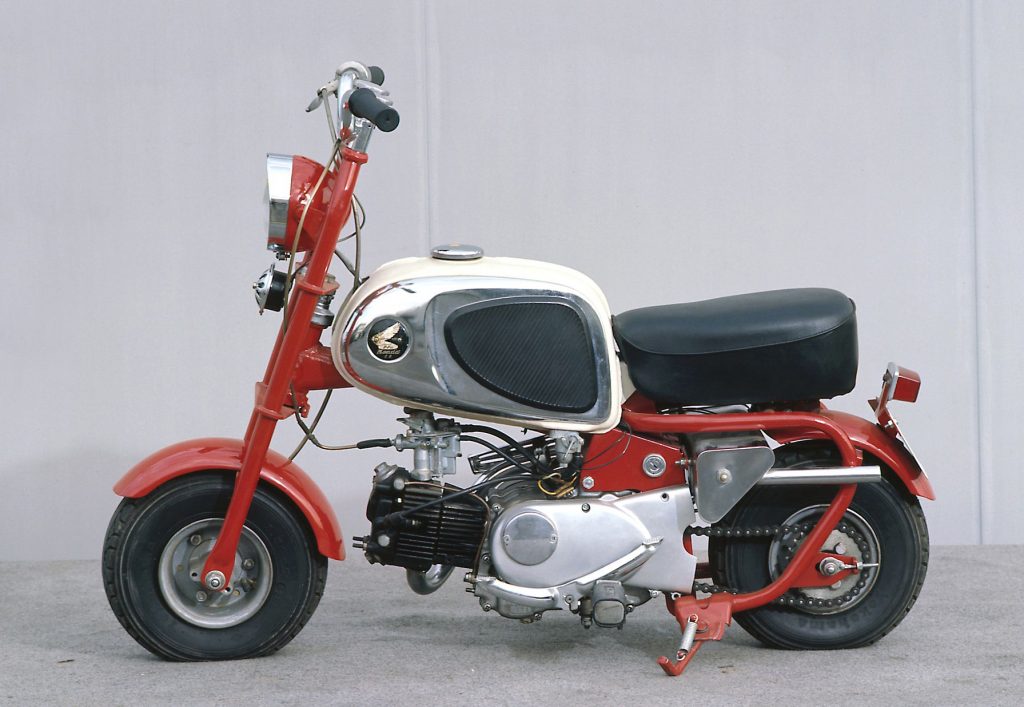 The Z50 became known as the Honda "Monkey" both affectionally and derogatively. The name was derived from how adult riders looked like when seated on the bike, with his back arched, knees and elbows sticking (way) out the sides. If your mind suddenly conjures up the image of an ape riding a tricycle in a circus, you're right, my friend.
But that's the real appeal of the Honda Monkey – being fun while different at the same time.
The bike was so popular that Honda introduced a whole list of upgrades and updates throughout the years until the introduction of the MSX125. Also known as the Grom, it swept up multiple awards from overseas publications. It's also immensely popular in Thailand.
And now for 2018, Honda has thrown in some serious updates. The new Monkey may look no different from how it was 55 years ago, but you could spot a host of modern componentry upon closer inspection.
For starters, 125cc single-cylinder four-stroke engine was sourced from the MSX125. It produces 9 bhp at 7000 RPM and 10.5 Nm of torque at 5500 RPM.  Such power output makes it more viable as an everyday bike.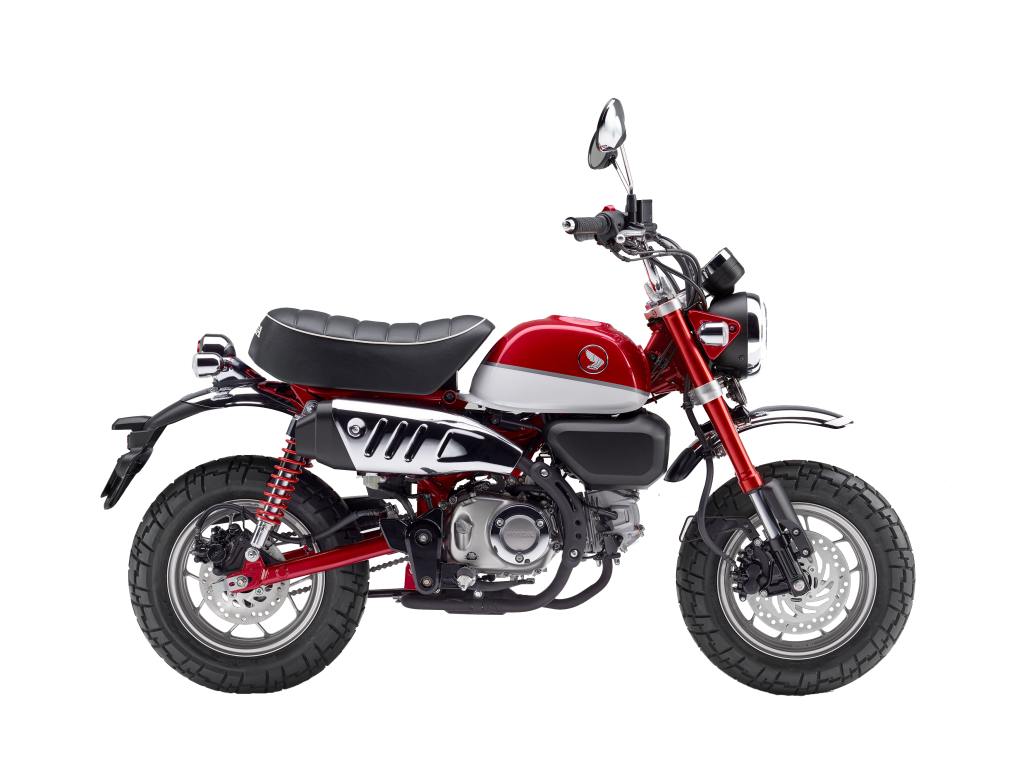 The rolling stock has also been upgraded to feature upside-down forks in front and preload-adjustable dual-shocks at the rear. Honda claims a 775mm seat height and 100mm of rear wheel travel. Both front and rear ends are anchored by hydraulic disc brakes.
Other updates include LED headlamp, taillamp and signal lamps, digital LCD meter, alarm system with Answer Back feature, and retro-style muffler.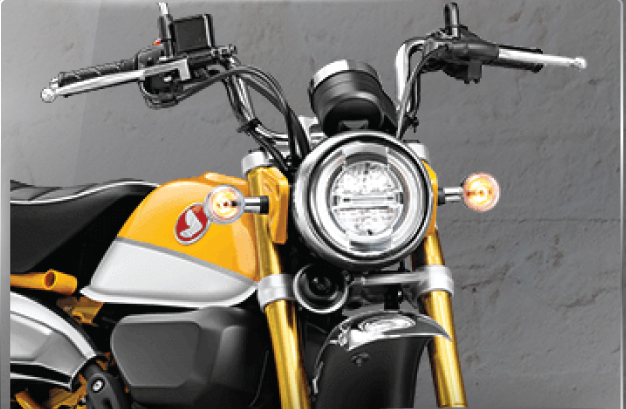 The 2018 Honda Monkey comes in three colour schemes of shiny chrome and bright paintjobs including Pearl Nebula Red, Pearl Glittering Blue and aptly named Banana Yellow.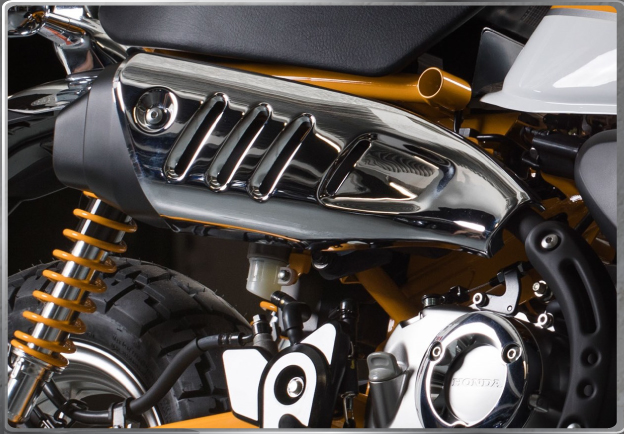 Boon Siew Honda recommends a basic selling price of RM 13,999.00 (with 0% SST and not on-the-raod).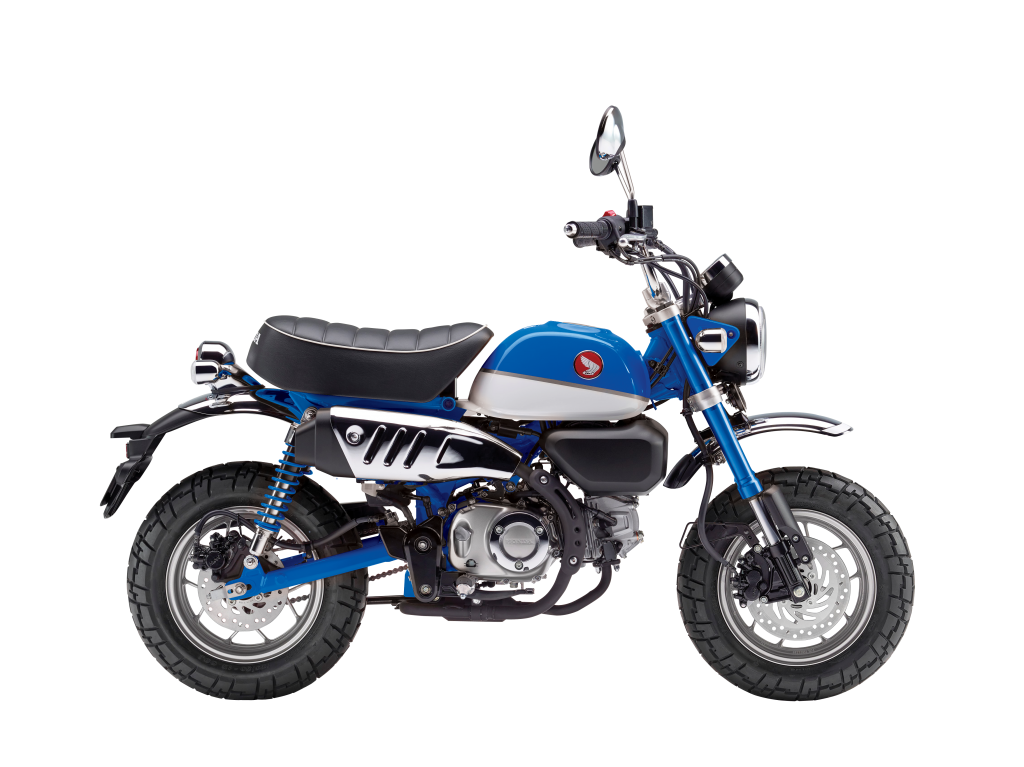 Please visit Honda Motorcycle Malaysia's official Facebook page for more details on the Honda Monkey and other products.