The Honda Asia-Dream Racing Team was officially launched earlier today with their star rider, Zaqhwan Zaidi.
The newly-formed team will start competing in the 2018 All-Japan Road Race Championship and Suzuka 8-hour endurance race.
Their focus will then shift towards the new Superbike class in the Asia Road Racing Championship beginning 2019.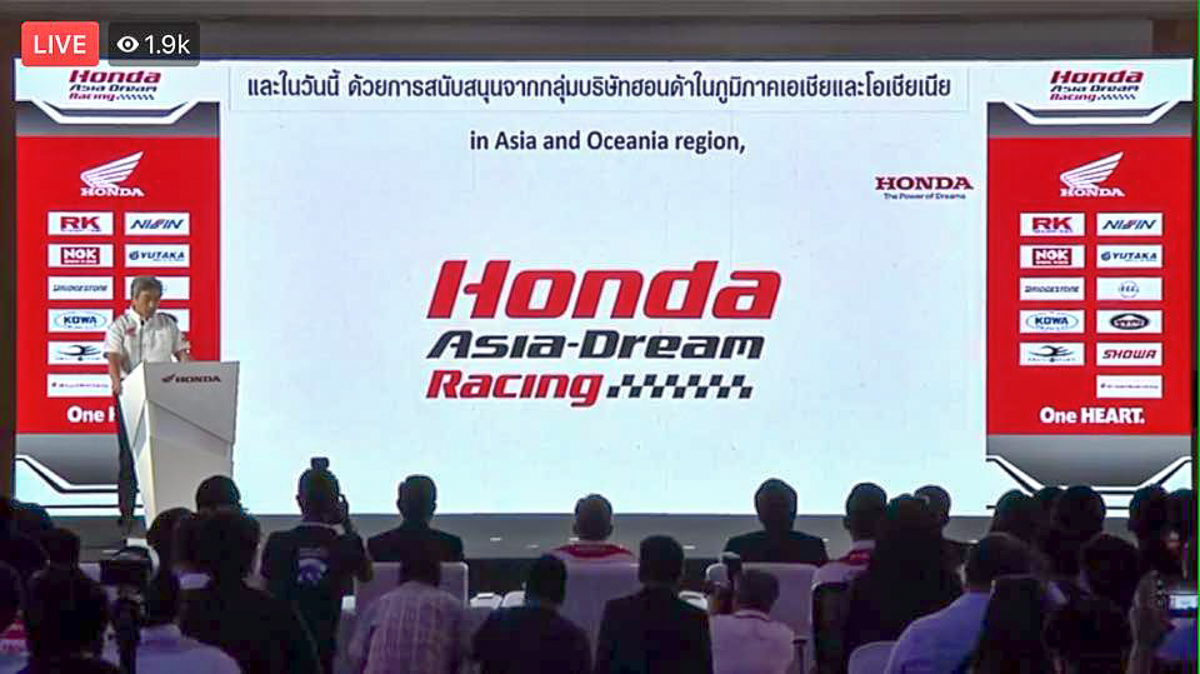 To further strengthen their ever-growing presence and dominance in the world of motorcycle racing, Honda Group of Companies in Asia & Oceania has officially introduced the Honda Asia-Dream Racing team earlier today. The launch was held in Bangkok, Thailand with one of our national riders, Zaqhwan Zaidi.
The deal has been made official where Zaqhwan Zaidi will be piloting the Honda CBR1000RR Fireblade in the Superbike class of the Motorcycle Federation of Japan (MFJ) All-Japan Road Race Championship for the 2018 season. He will then make his move towards the inaugural ASB1000 class at FIM Asia Road Racing Championship in 2019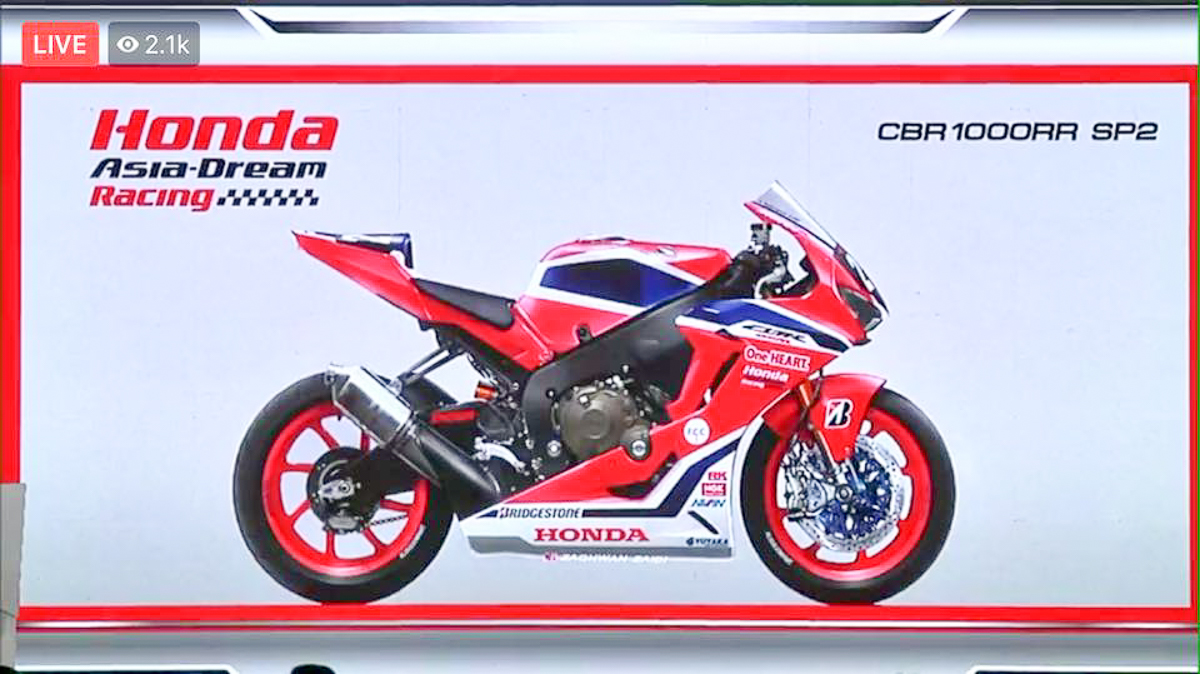 Present during the launch were Mr. Susumu Mitsuishi, General Manager, Asian Honda Motor Co., Ltd.; Mr. Makoto Tamada, Team Manager, Honda Asia-Dream Racing; and Mr. Zaqhwan Zaidi, Team Rider, together with the rest of team members.
With a massive experience in the FIM Asia Road Racing Championship for both AP250 and SS600 classes, the Japanese manufacturer hopes that they'll make quite an impact when the new ASB1000 superbike class begins in 2019. The Honda Asia-Dream Racing is taking the first major step via its introduction and participation in the premier class.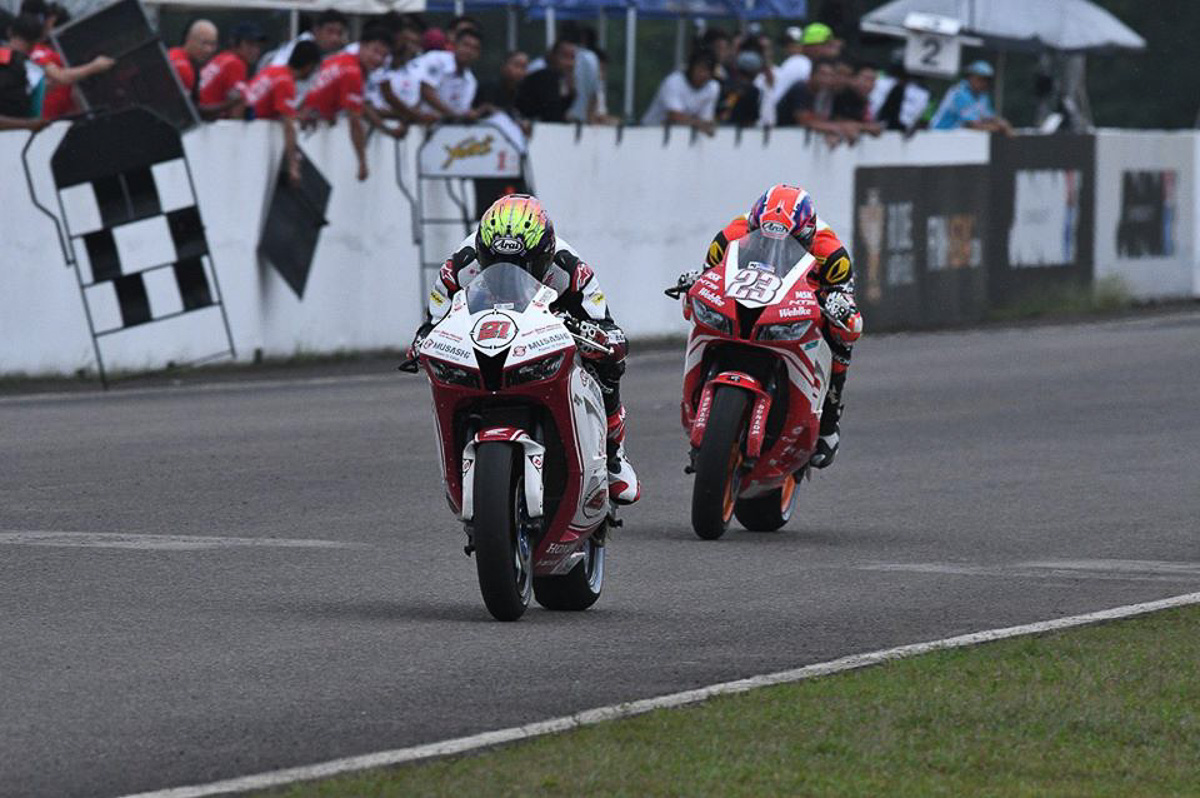 Their first step into the new direction will kick things off at the MFJ All-Japan Road Racing Championship (JRR) 2018 where Zaqhwan will compete in the JSB1000 class. He will also be participating in the annual Suzuka 8-hour Endurance Race later this year. In 2019, the Honda Asia-Dream Racing team will change its focus from the JRR to the inaugural ASB1000 class in the ARRC with an ultimate goal of winning the race and ultimately, the championship.
We here at Bikes Republic would like to wish our heartiest congratulations to Honda Asia-Dream Racing and hope that Zaqhwan Zaidi will deliver and ultimately make Malaysia proud. All the best, guys!