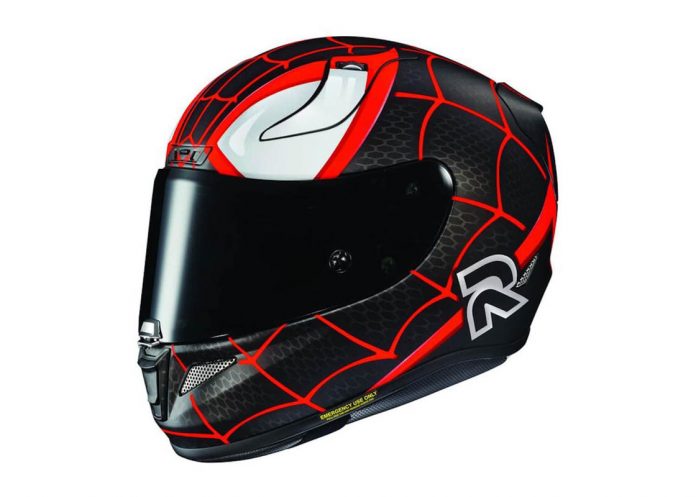 HJC has once again captivated the motorcycle community with the release of its latest addition to the RPHA 11 Pro line. In a bid to enthrall Spider-Man fans worldwide, HJC has introduced the RPHA 11 Pro Miles Morales graphic, featuring a stunning design inspired by the beloved web-slinging hero.
The RPHA 11 Pro Miles Morales graphic showcases a vibrant red web pattern that adorns the entire helmet, paying homage to Spider-Man's iconic suit.
A striking representation of Spidey's eyes can be found near the top vents, accompanied by a Spider insignia at the rear and the Marvel logo on the spoiler. HJC's recognizable RPHA logo is proudly displayed on the helmet's sides.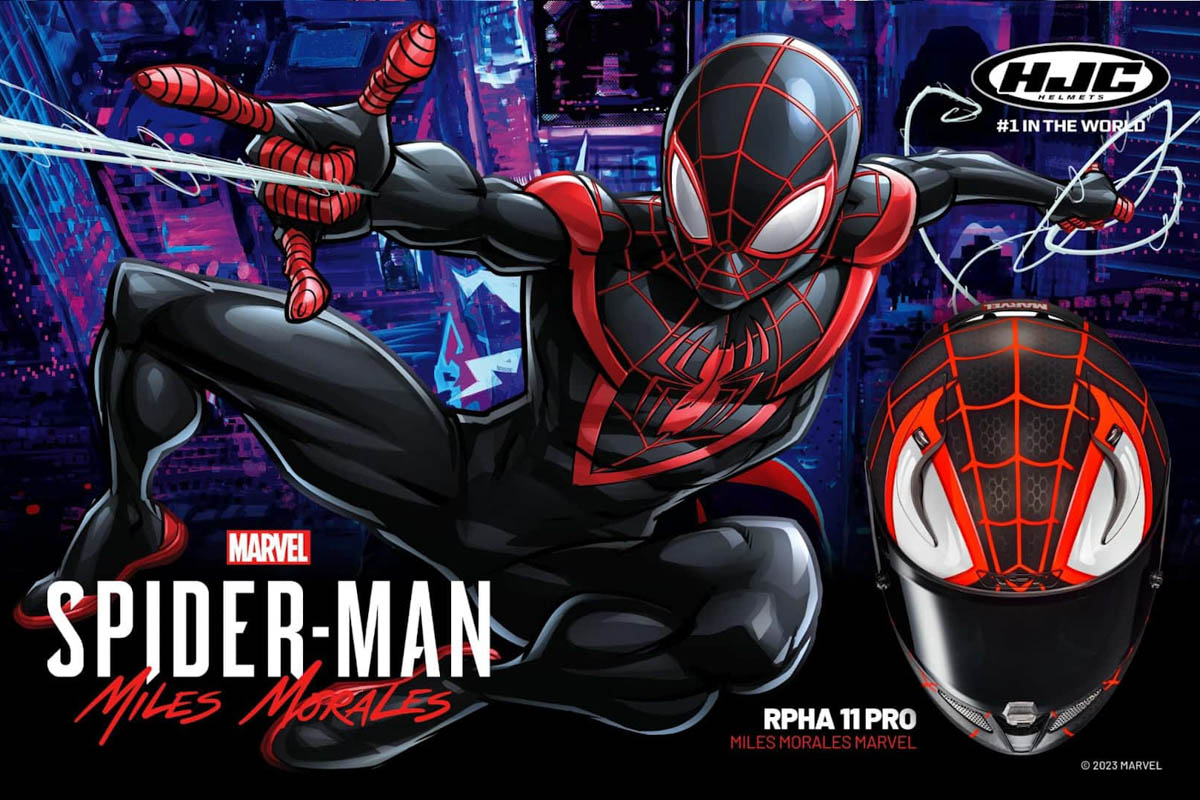 Built on the foundation of the highly acclaimed RPHA 11 Pro, this sporty full-face helmet boasts a PIM Plus fiber shell for enhanced protection. The adjustable ventilation system allows riders to customize airflow through the chin, top, and rear sections. 
Inside, the helmet features a removable antibacterial MultiCool liner, which can be easily washed for prolonged freshness. Additionally, the RPHA 11 Pro Miles Morales graphic is equipped with the RapidFire II screen for effortless visor removal and incorporates a Pinlock Max Vision anti-fog film.
Motorcycle enthusiasts will be pleased to know that the helmet is available in a comprehensive range of sizes, catering to riders from XS to 2XL. As for the price, the HJC RPHA 11 Pro Miles Morales graphic is offered at an affordable range of USD629.99 (RM2,600).
With the highly anticipated film "Spider-Man: Across the Spider-Verse" slated for release on June 2, 2023, HJC's latest offering promises to delight fans and riders alike. Whether swinging through the city or cruising down the open road, the RPHA 11 Pro Miles Morales graphic allows enthusiasts to embody their favorite web-slinging hero in style and safety.