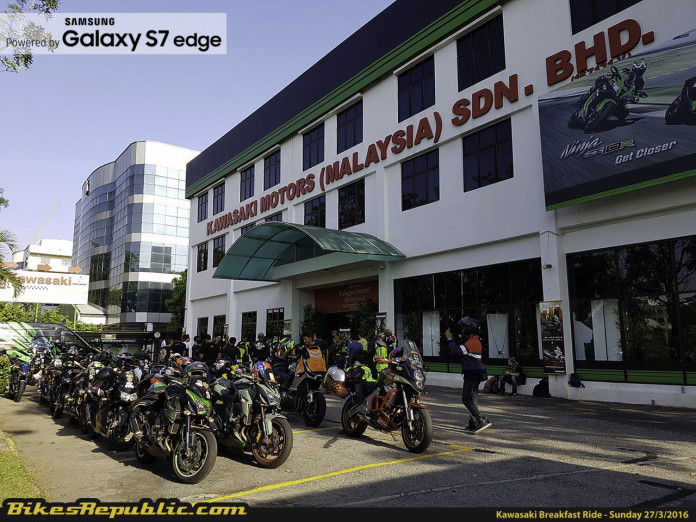 Kawasaki Malaysia has a unique way of providing some fun for owners of Kawasaki motorcycles.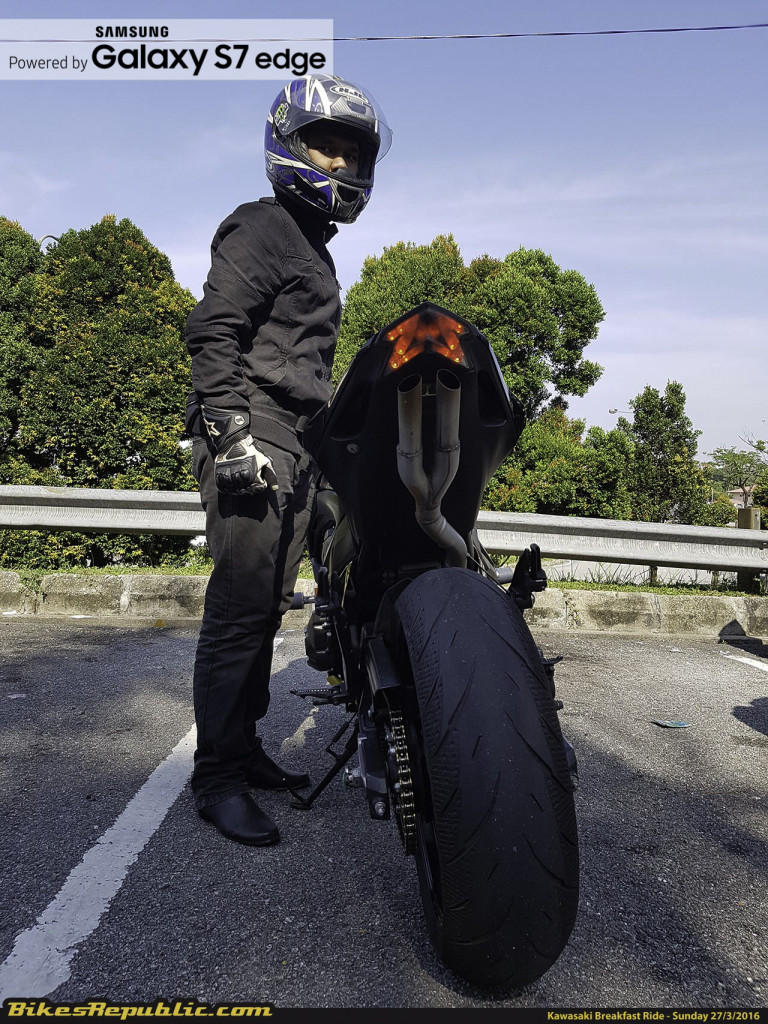 Every Sunday, the Japanese motorcycle manufacturer encourages its owners to meet up at the Kawasaki headquarters in Glenmarie Shah Alam.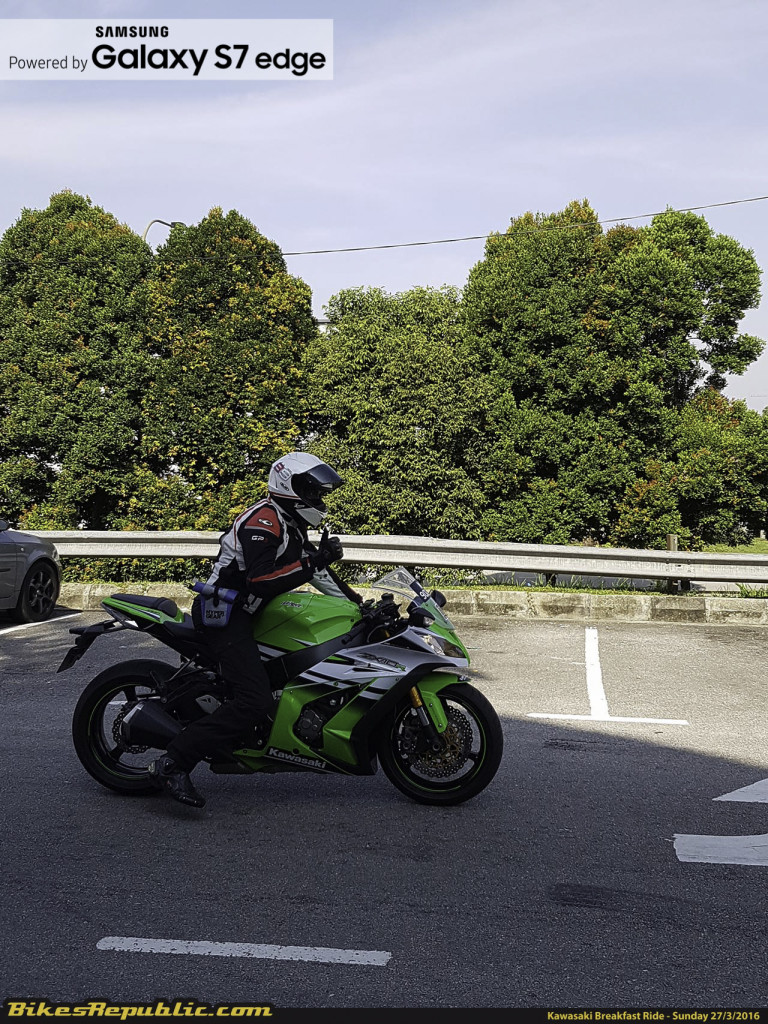 There are no pre-planned rides, nothing glamorous. Riders just meet at the HQ and decide what they want to do on that day. They decide where to ride and what to do at that point itself.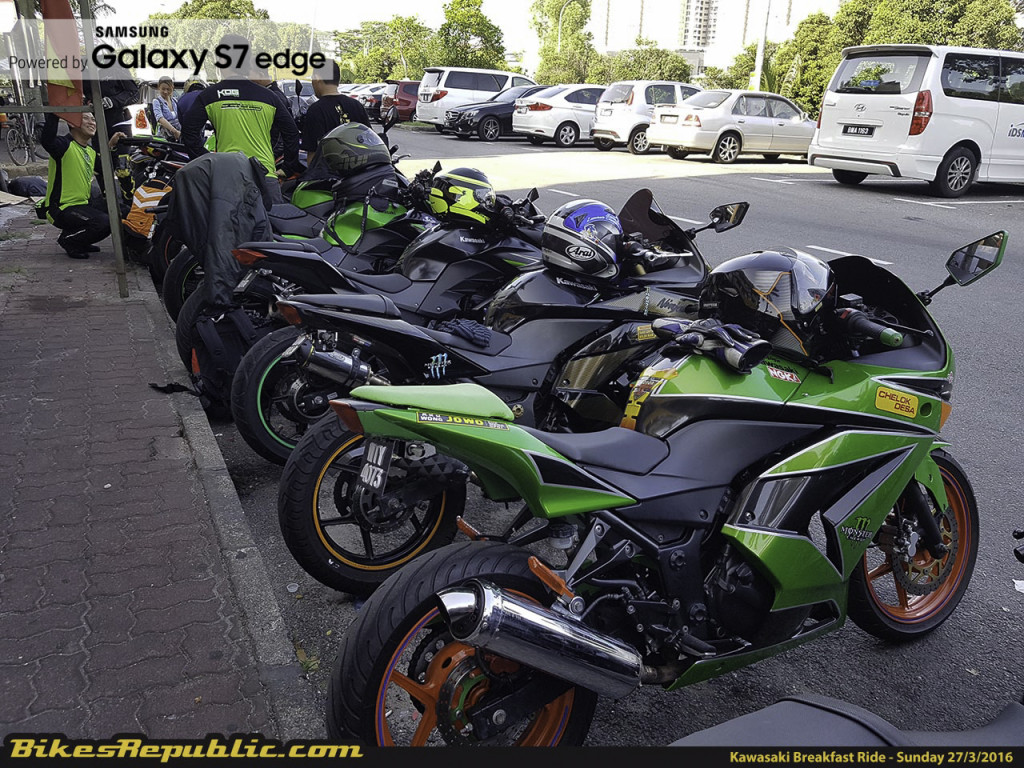 The bike maker works with various Kawasaki clubs like the Z250 club, Z800 club and the Versys club to bring owners together. But that doesn't mean only owners of a certain bike are allowed to come; every Kawasaki owner is encouraged to come together.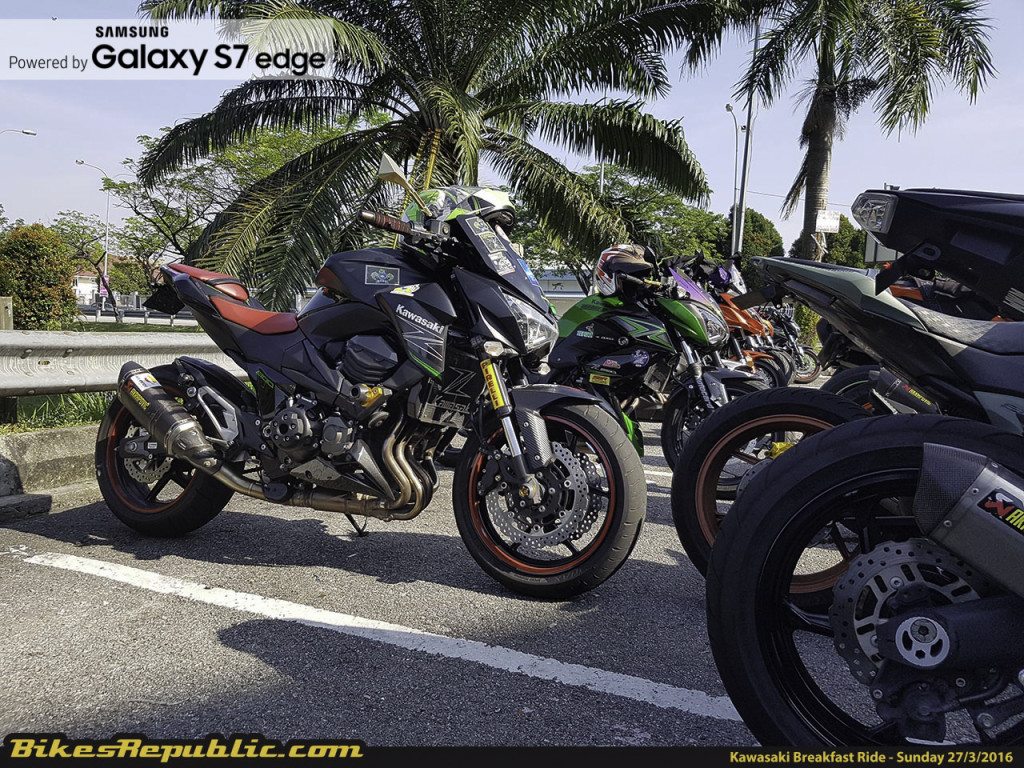 We had a chance to witness this camaraderie for ourselves last Sunday. About 30 Kawasaki riders came together at about 830am not knowing where they were going or what the plans were, they just showed up.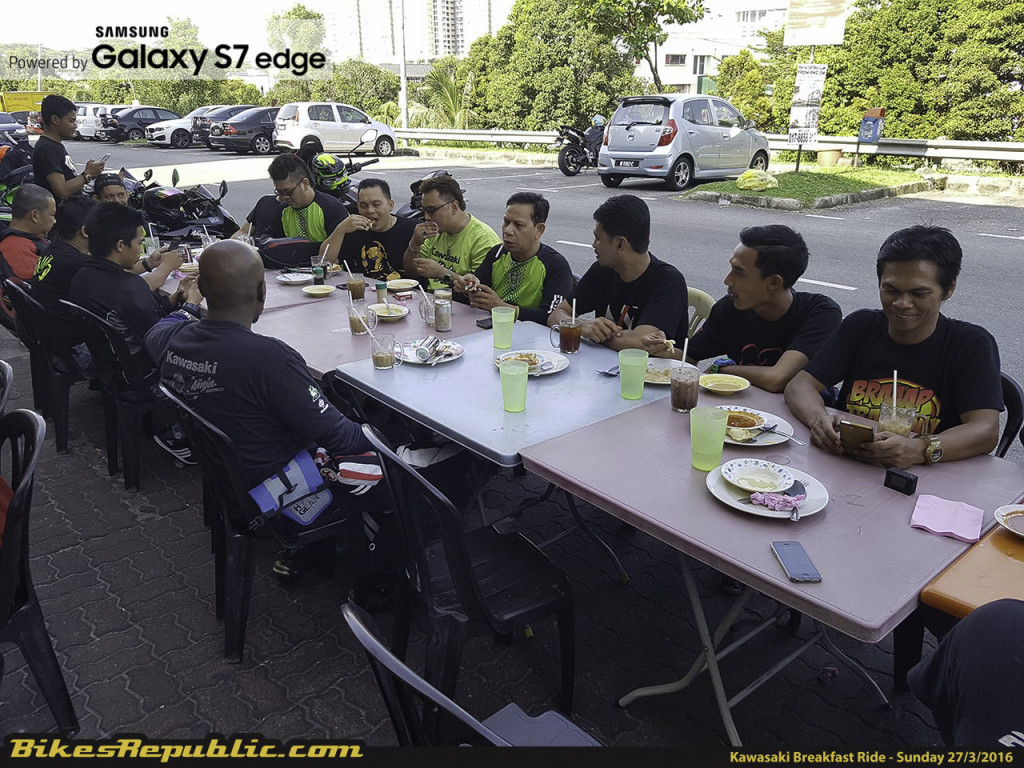 After everyone showed up, it was decided that the group was going to ride to Sungkai, Perak for lunch and return back before 3pm.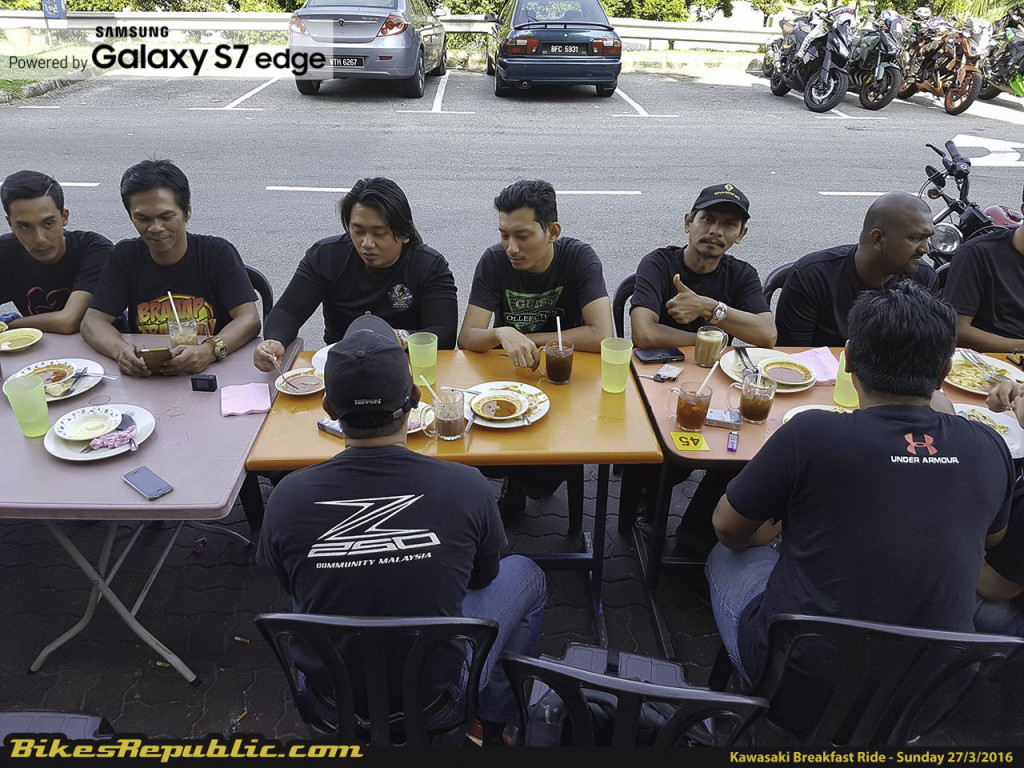 From the HQ, the group rode to a nearby 'mamak' restaurant for breakfast, which was paid for by Kawasaki Malaysia.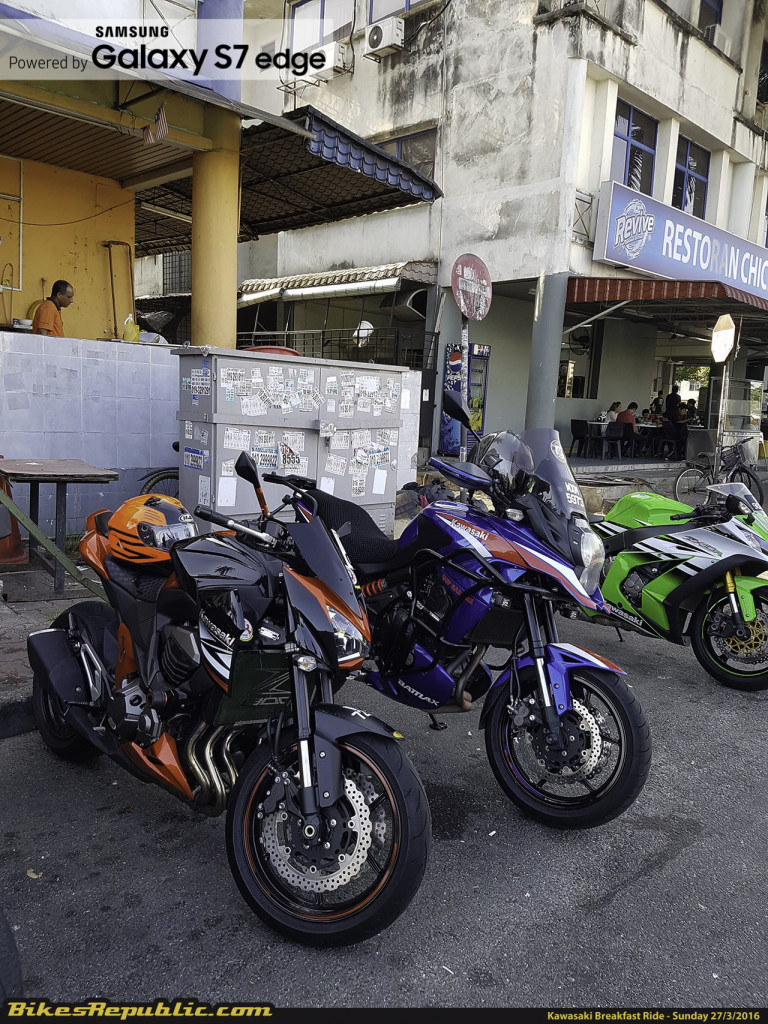 On the safety front, Kawasaki Malaysia provided marshalls to help ensure everyone's riding within limits.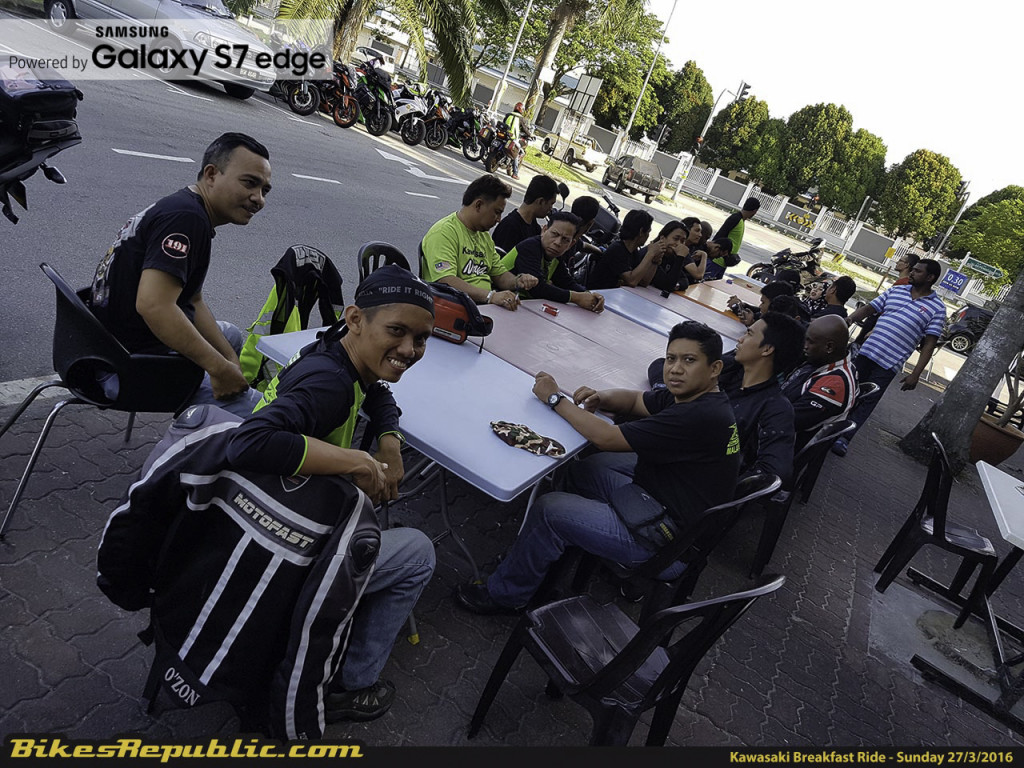 All riders were encouraged to bring full riding and safety gear, but those who did not were not turned away, just advised on the need for proper riding gear especially for long distance rides.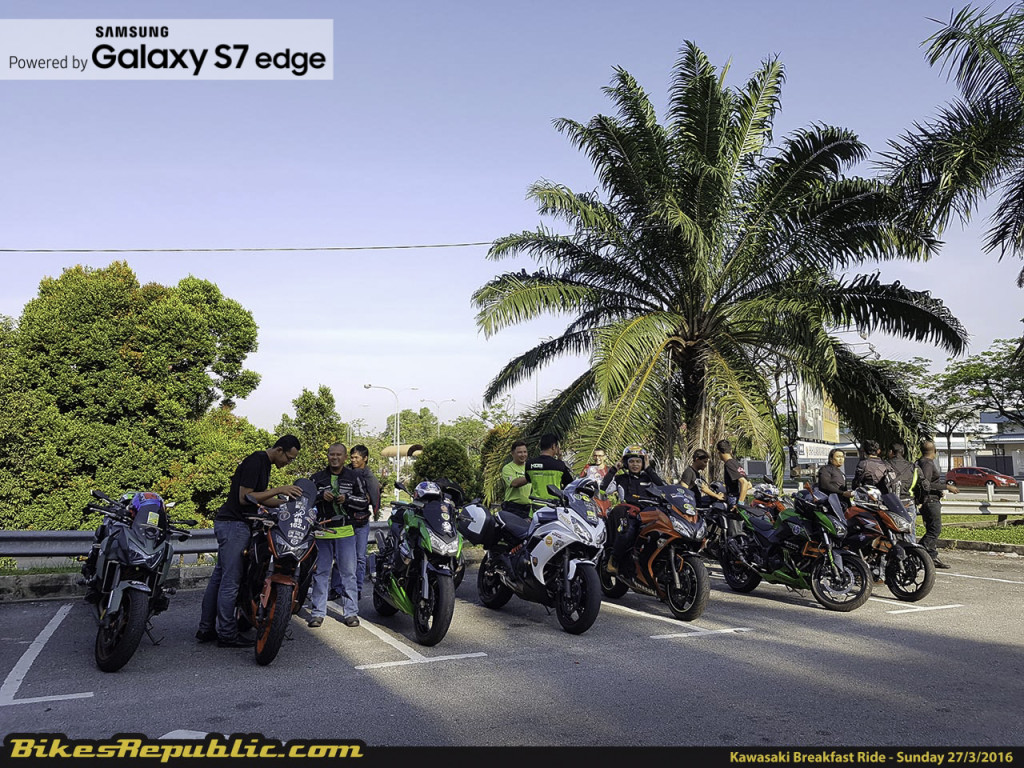 Kawasaki Malaysia is one of the few manufacturers that actively engages its owners and customers to go on weekend rides. Kudos to the company for this amazing effort.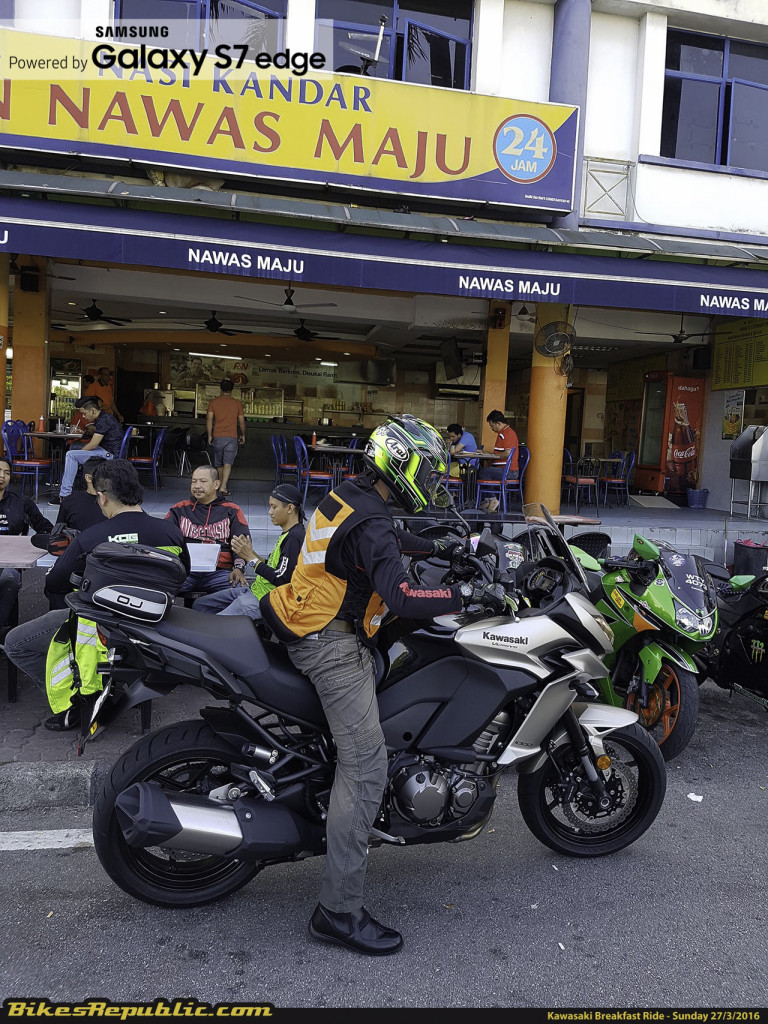 Want us to feature your story or go riding with you and your group? Email us at info@bikesrepublic.com and we will try to be there. Ride safe.