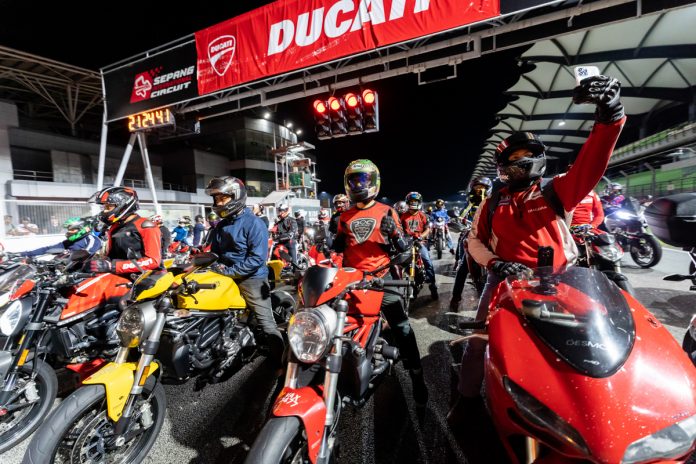 Ducati Malaysia organises special Buka Puasa convoy ride and gathering at SIC, featuring over 300 bikes in attendance, and for a good cause too…
Ducati Malaysia hosts mass Buka Puasa convoy ride and gathering at the Sepang International Circuit (SIC).

400 pax and 300 plus bikes in total turned up to the event that featured a MotoGP live viewing.

The evening also contributed to a good cause with a special Raya gifting effort to the children from the CAKNE foundation.

The evening culminated with special parade laps around SIC later at night.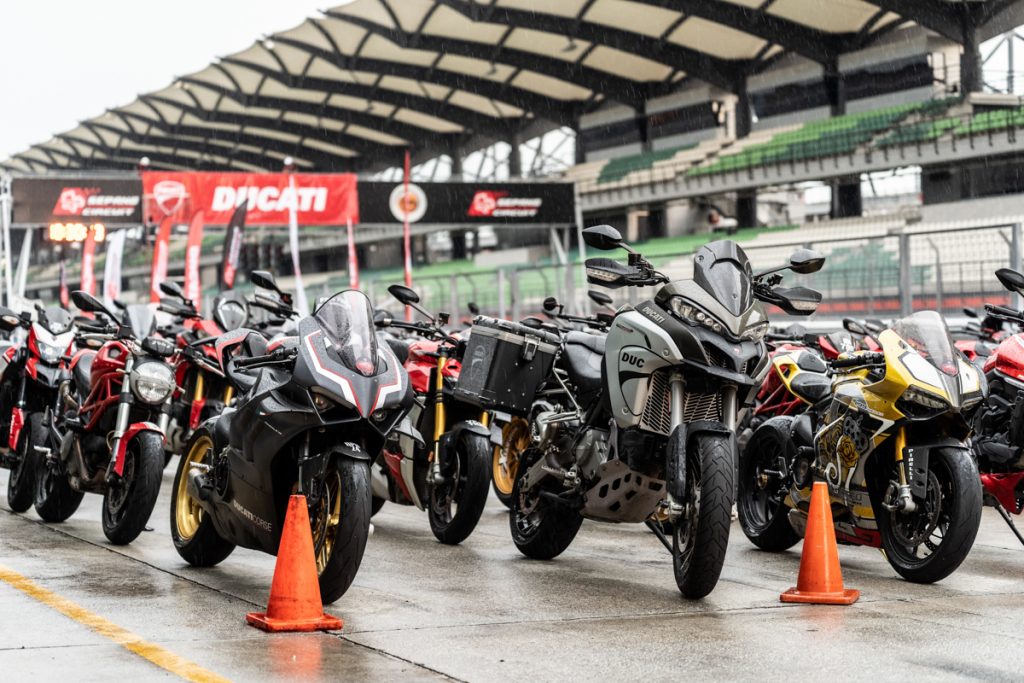 The Sepang International Circuit (SIC) was painted in Rosso red, complete with the sounds of Desmo V-twin roars, o Sunday night as Ducati Malaysia hosts a special Buka Puasa convoy ride and gathering.
In attendance were owners, club members, staff from Ducati Malaysia and SIC, children and caregivers from the CAKNE foundation, as well as select members of the local press – us included.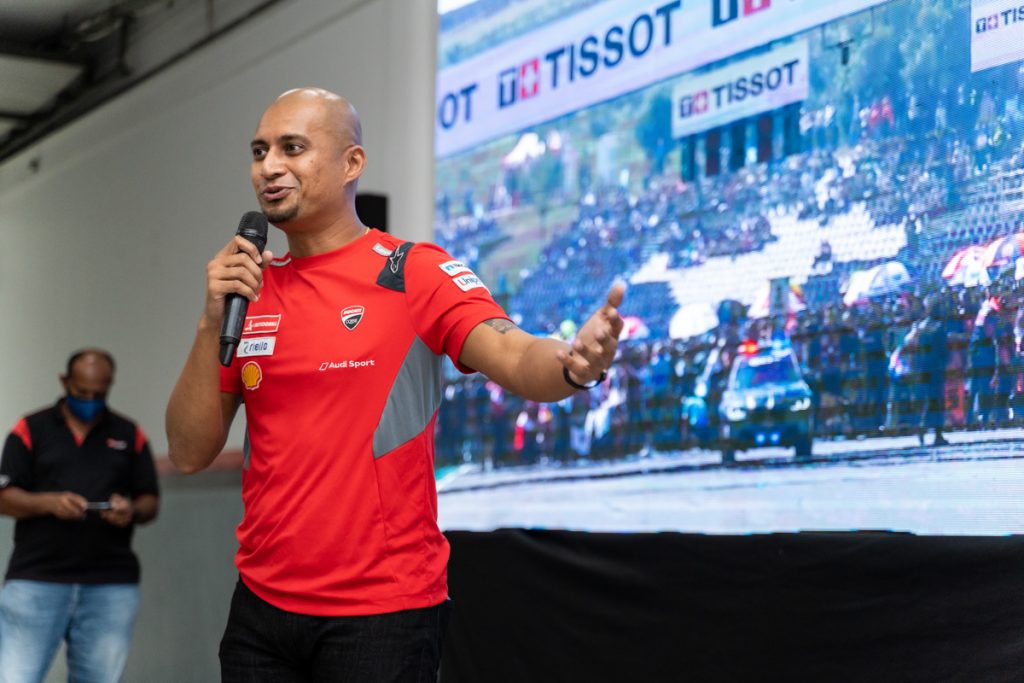 The evening kicked off with a controlled convoy ride flagged off from the Ducati Petaling Jaya flagship centre at 5:00PM and, despite the downpour that occurred, the event successfully brought out over 300 motorcycles to gather at SIC, at which point the attendees count surpassed 400 persons.
Besides a mass breaking fast (Berbuka Puasa) feast, the evening also featured a live viewing of the thrilling Portuguese MotoGP on big screens, several rounds of lucky draws, followed by a special Raya packet gifting to children from CAKNE.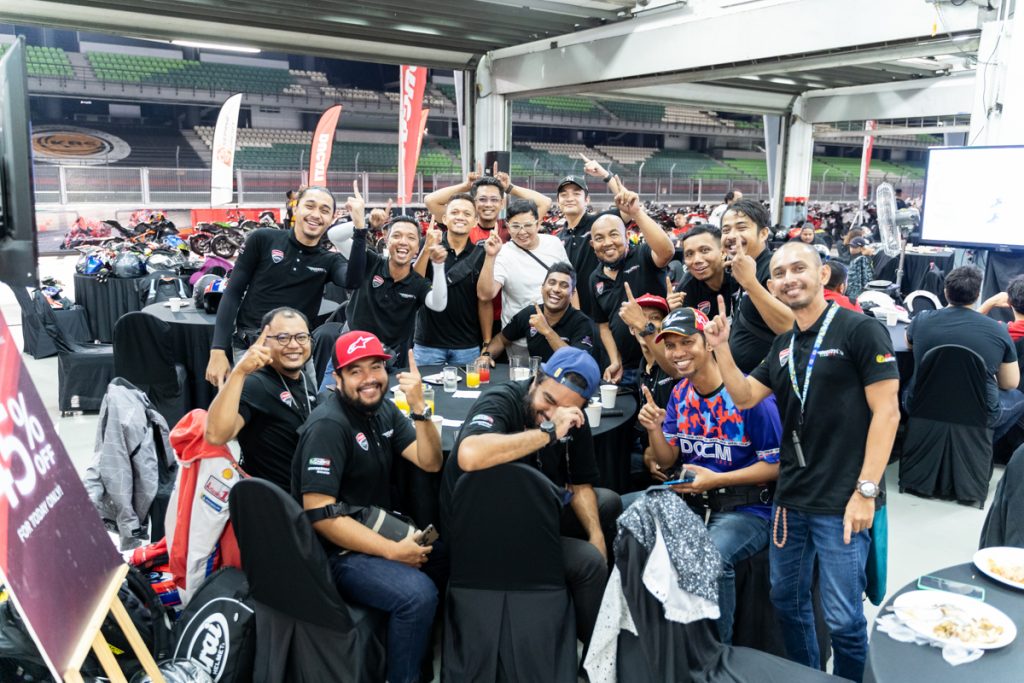 The night culminated with a specially organised parade laps around SIC at night just after the main MotoGP feature race concluded. Aptly, this was a sight to behold, complete with the soundtrack of Desmo V-Twins roaring through the circuit, as if it was World Ducati Week.
According to Ducati Malaysia, the evening was organised with a few key missions in mind, one of which being raising awareness of the upcoming PETRONAS Grand Prix of Malaysia @ Malaysian MotoGP weekend scheduled for October later this year.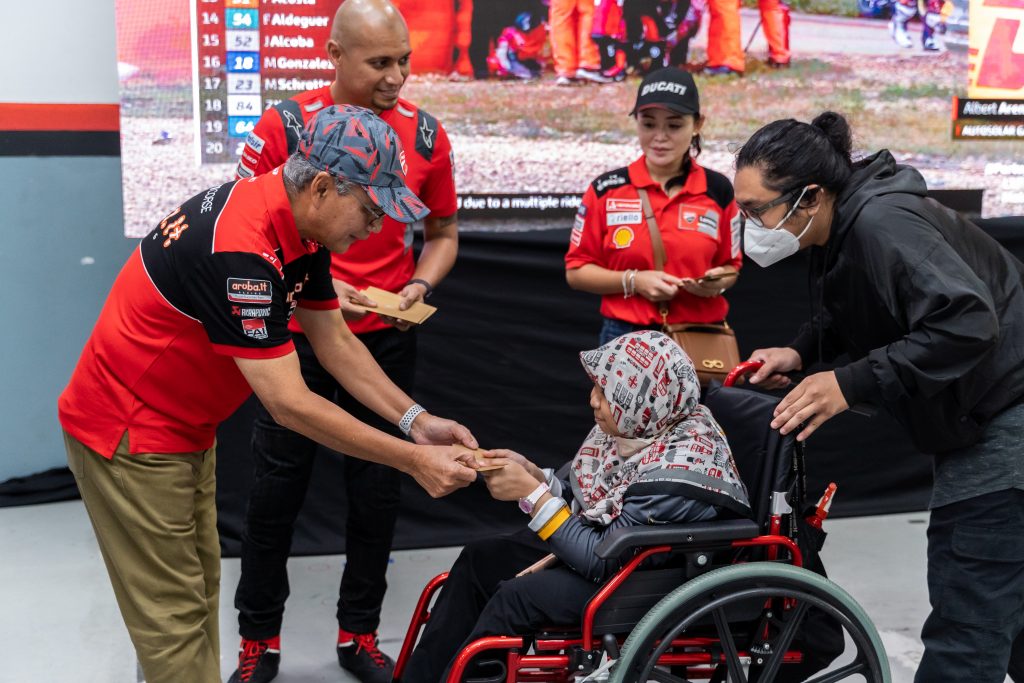 The other aims were to uphold and celebrate the tradition of 'Berbuka Puasa' together as one big family, as well as solidifying the Ducati Malaysia's strong partnership with SIC further.
As mentioned, over 300 bikes turned up, the bulk of which through the convoy ride from earlier, with more coming in batches straight to the circuit. Though this was an evening dedicated to Ducati bikes as Ducatistis, the event also accommodated guests who rode bikes of other makes too.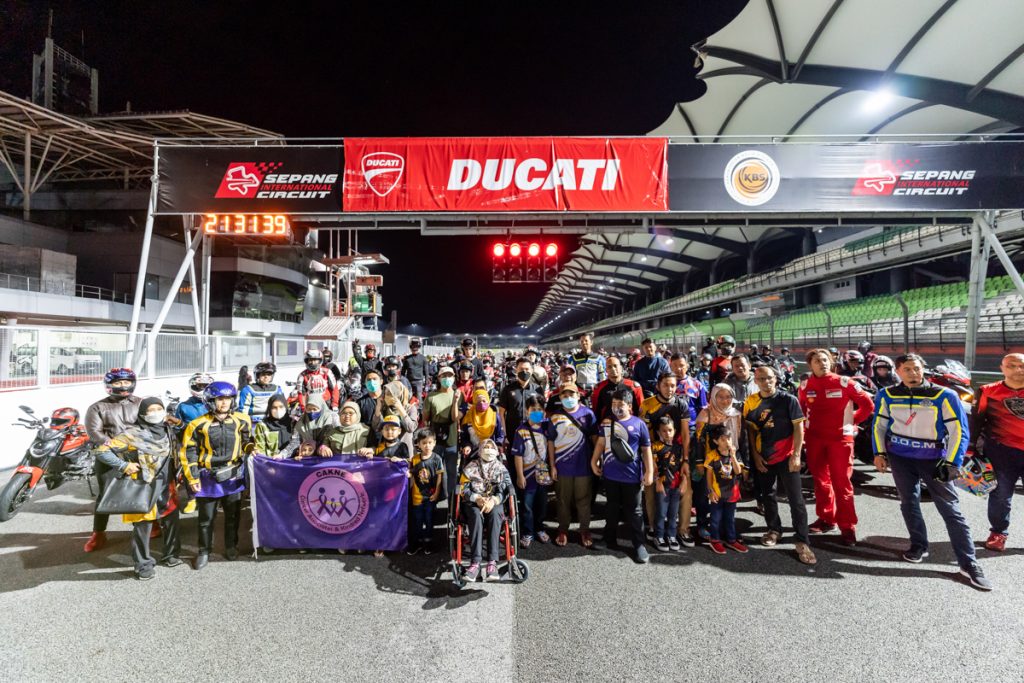 Despite the pandemic that's plagued the nation and the motorcycling scene over the past two years or so, seeing big gatherings like this making a comeback is surely a good sign. Check out more images from the event in the gallery prepared below…
Ducati Race.Break.Fast @ SIC 2022