Ducati has issued a recall on a small batch of Hypermotard 950 due to a faulty kickstand.
According to the recall documents filed with the National Highway Traffic Safety Administration (NHTSA), some of the kickstands on the 2019 Hypermotard 950 may not be adequately welded.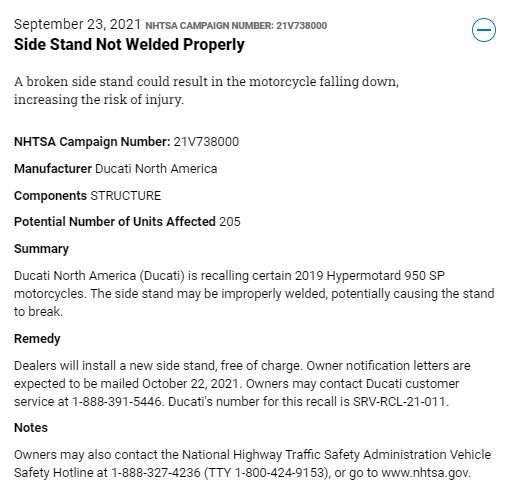 The improper weld could affect the reliability of the side stand and may break at the weld that joins the tube to the part at the top, resulting in a fall and increasing the risk of injury.
The document suggests that the recall affected 205 units of the Hypermotard 950 manufactured between January 7 2010, and March 29, 2019.