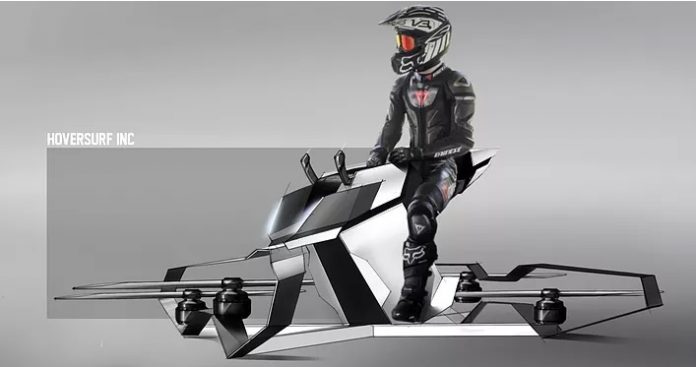 Some say that the Dubai Police will soon employ the assistance of hoverbikes as part of their task force in the near future.
According to Russian company Hoversurf International, their specially-made hoverbike has passed extreme tests when it comes to heat and dust.
The electric-powered single-seat machine uses four mini helicopter propellers that is able to carry around 300kg while going at 40km/h for over 25 minutes at a time.
The future is now, ladies and gentlemen. According to the folks over at Hoversurf International, they will soon provide a few of their groundbreaking hoverbikes to the Dubai Police task force. This particular model will be based on their very successful Scorpion (S-3) concept.
Unveiled earlier this week during Dubai's Gitex Technology Week, the Russian manufacturer has confirmed that this special version made for the Dubai Police has passed tests in extreme conditions including dust and heat which are of course huge factors in the United Arab Emirates.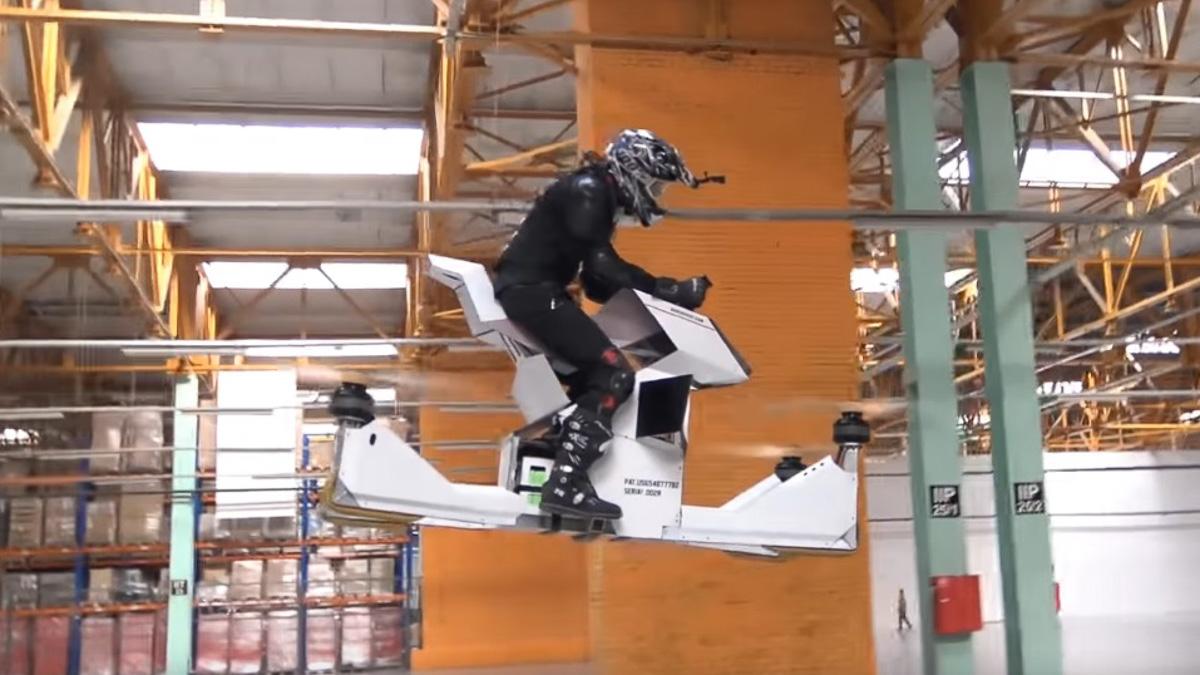 The combination between motorcycle and quadcopter drone works by 'surfing' the air with changing the altitude and direction thanks to the four mini helicopter blades. This single seat machine uses only electricity to power its four mini helicopter-like propellers.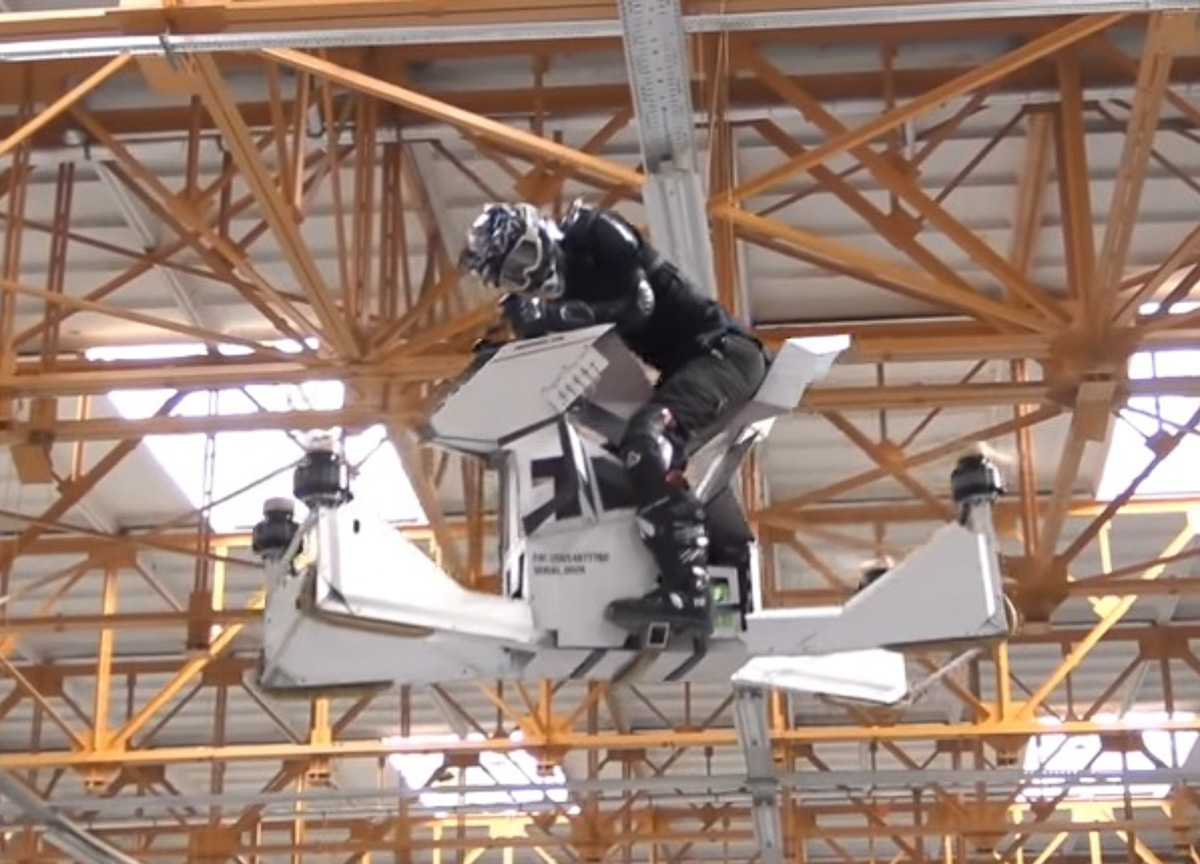 For the Dubai Police, the video also stated that they will be providing all the uniform or riding gear which has been designed and selected in order to pilot this high-tech "extreme sports hardware" machinery. In testing, the bike is said to be able to reach a maximum speed of 40km/h and is able to do so for about 25 minutes while carrying 300kg of load (inclusive the pilot).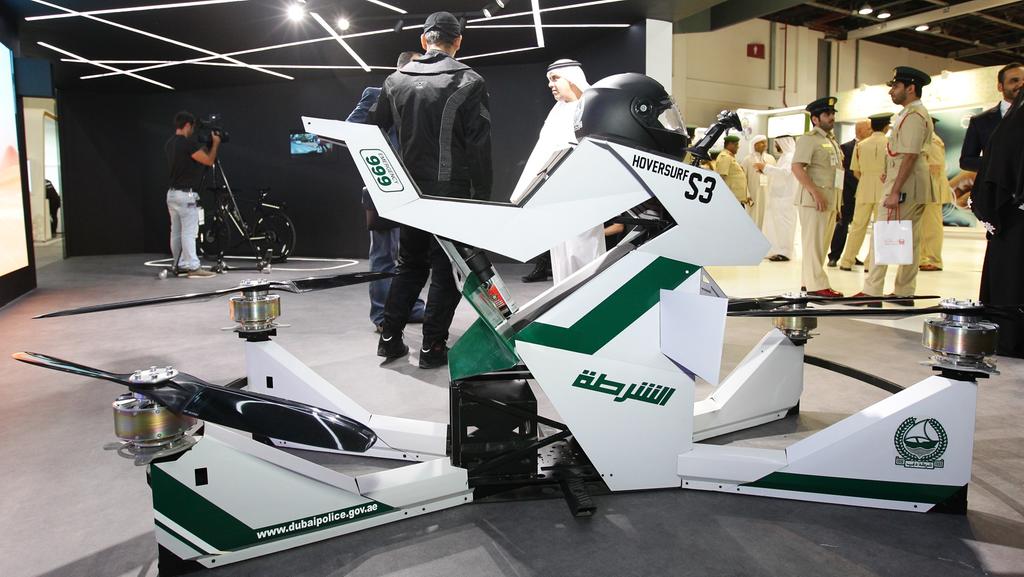 Interested in getting one of your very own? Head on over to their official website and pre-order one of your very own! Do make sure to check with all the proper channels and authorities regarding the legality of owning one in your own country.
To know more about Hoversurf International Scorpion S-3, CLICK HERE.