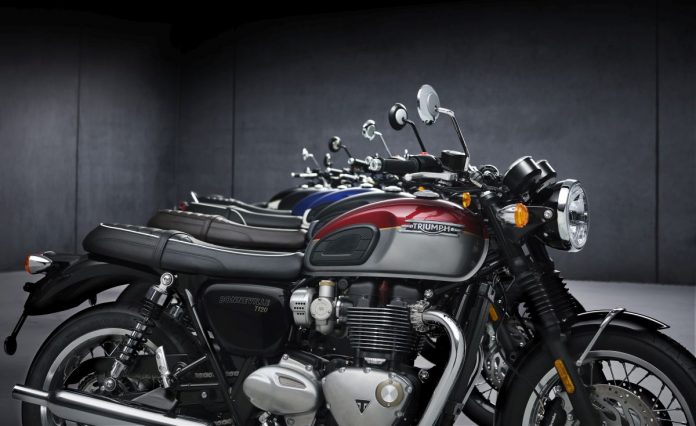 Didi Automotive has been announced as the new distribution partner for Triumph Motorcycles for the Malaysian market, effective from January 15, 2023.
Didi Automtive takes over Triumph Motorcycles distributorship.
New Triumph showroom facility will be set up in Petaling Jaya and Penang.
That said, Didi Automotive will manage the importation, sales and distribution of Triumph Motorcycles including expanding  the British brand in the market.
Ensuring the brand will continue to grow, Didi Automotive will set up a new Triumph showroom in Petaling Jaya and Penang that offers state-of-the-art facilities, trained personnel and top quality Service, After Sales and Customer Care.
However, since the previous Triumph distributor has set the bar high, it'll be a daunting task for Didi Automotive to established the same or better customer experience.
"Didi Group is glad to be entrusted with the representation of Triumph in Malaysia and we will do our upmost to deliver the best ownership lifestyle experience for existing and new owners in accordance with the Triumph standard with a local touch. 
"At Didi, we believe in creating mobility lifestyle solutions beyond just selling and servicing motorcycles. We look forward to connecting with you digitally and inviting you to the doors of our new refresh network soon," said Rewi Hamid Bugo, Chairman Didi Group Malaysia. 
Meanwhile, Paul Stroud –Chief Commercial Officer, Triumph Motorcycles Ltd, United Kingdom is pleased with the new partnership with Didi Automotive.
""We are extremely pleased to be entering into partnership with Didi Automotive in Malaysia. This step will enable the Triumph brand to be even more accessible to motorcycle fans, and we look forward to welcoming more fans and customers in Malaysia to the Triumph brand," he said.