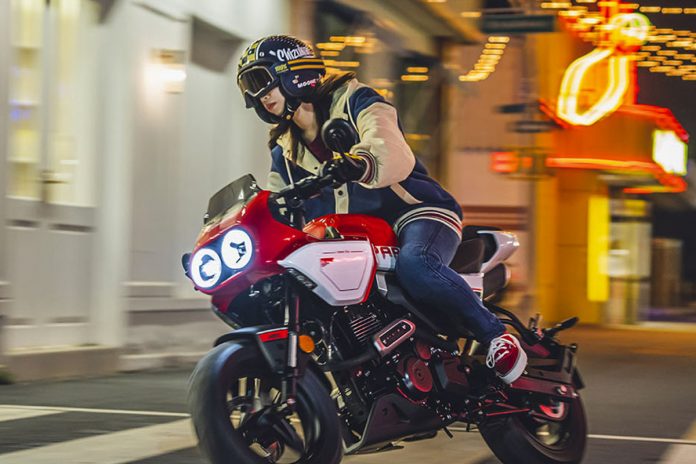 Chinese motorcycle manufacturer CFMoto has been making headlines lately with its aggressive expansion and new model releases.
The Papio XO-1 is a mini-bike inspired by the neo-retro sportsbikes from the 80's. 
Powering the Papio XO-1 is a 125cc, liquid-cooled, fuel-injected engine.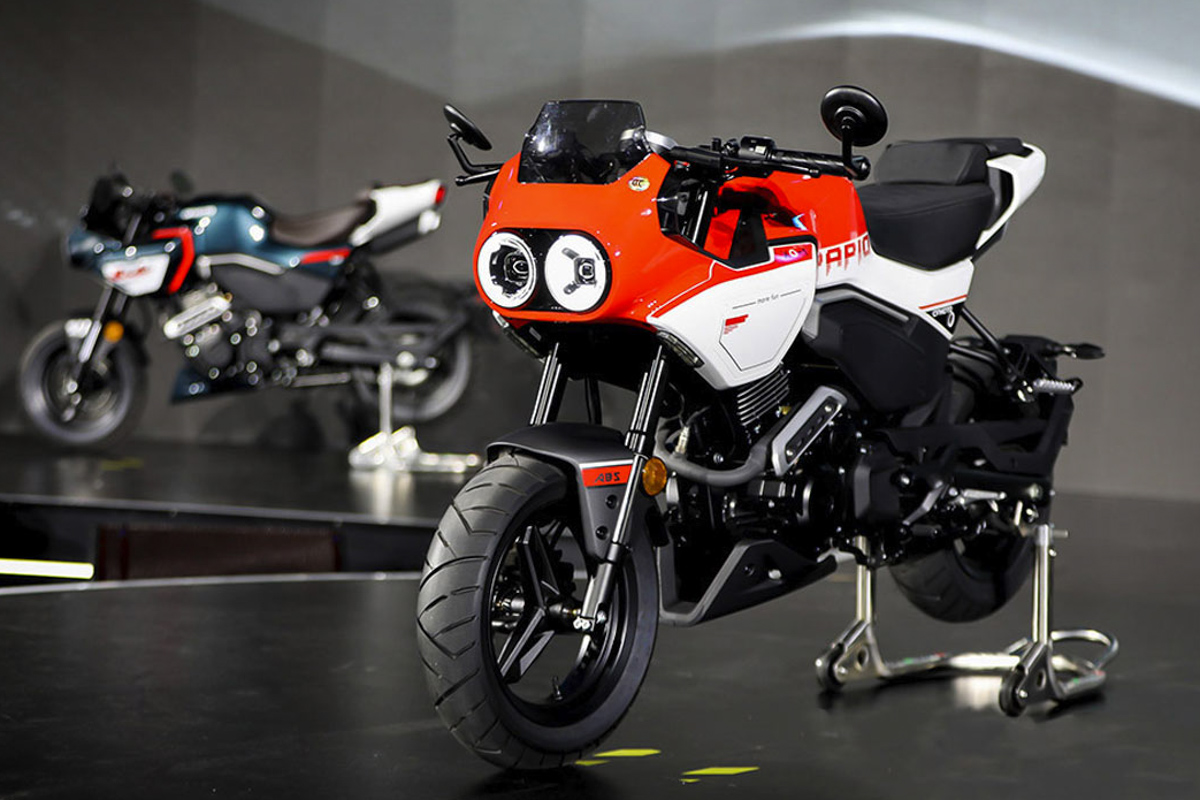 The latest addition to its line-up is the Papio XO-1 mini-bike, a neo-retro sportbike-style machine based on the existing Papio ST-125. The Papio XO-1 is not just a fun ride for beginners, but a stylish machine that will appeal to younger motorcycle enthusiasts.
The Papio XO-1's 125cc, liquid-cooled, fuel-injected, single-cylinder engine pumps out 9.5 horsepower at 8,500 rpm, and 5.8 pound-feet of torque at 6,500 rpm, providing a performance similar to that of a Honda Grom. However, it's the bike's style that really sets it apart. The twin LED headlamps are symmetrical but feature a different bulb pattern, with the right headlamp sporting an "X" design, which adds to the bike's custom, cartoonish appeal. The twin taillights at the rear are housed beneath shutters, just above the centrally-mounted tail-exit exhaust, giving the bike a unique retro look.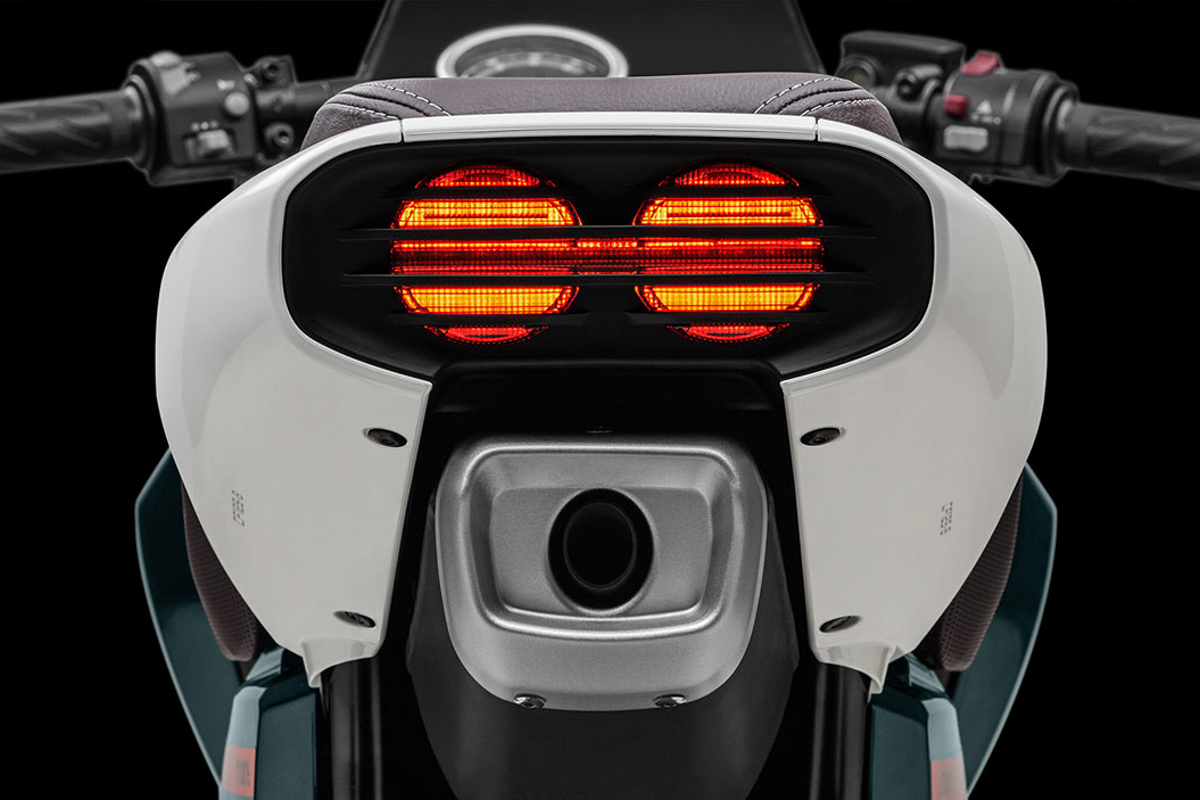 The Papio XO-1 has been launched in the Chinese market and is available in three colors – Nebula White, Fiery Red, and Moss Green. While there is no word yet on when the bike will be sold in the global market, motorcycle enthusiasts are hopeful that it will be soon.
CFMoto is already known for its aggressive expansion and multiple market launches, including in the U.S., where it continues to roll out new and exciting models, such as the 450SR sportbike and the upcoming 800 NK middleweight naked streetfighter.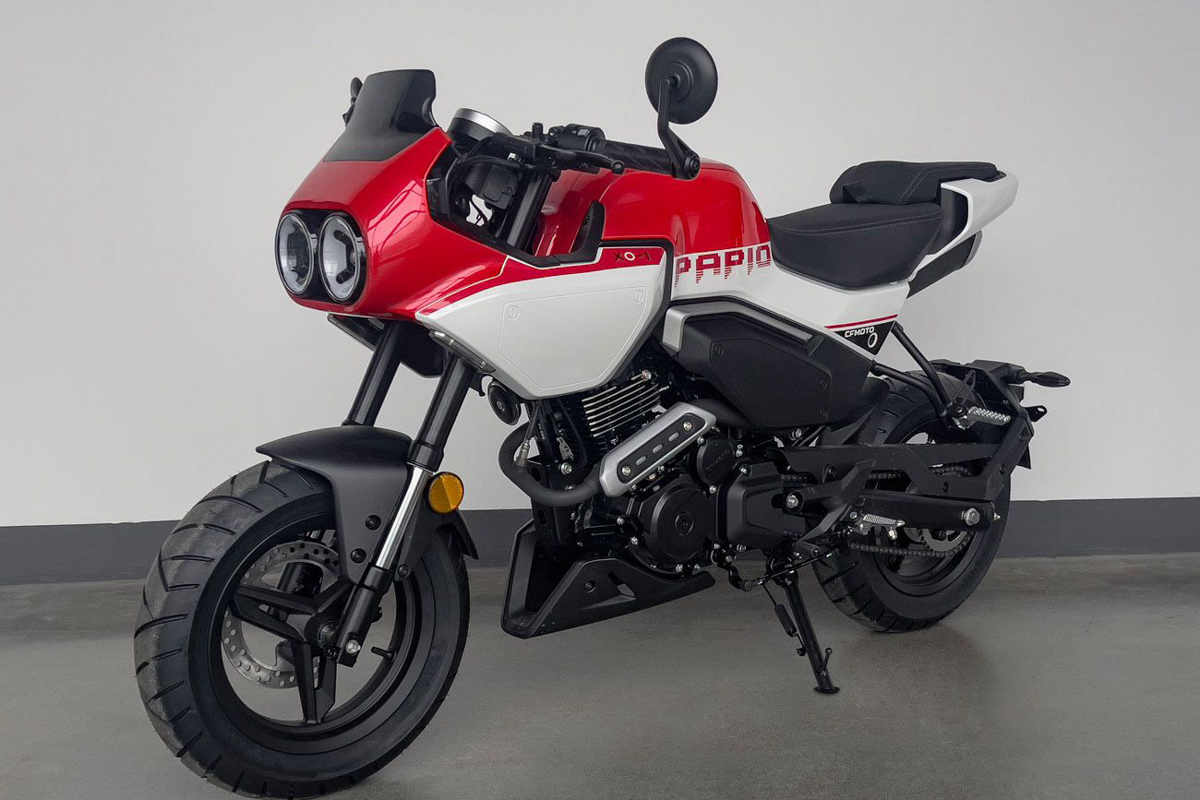 With the addition of the Papio XO-1 mini-bike, CFMoto is showing that it's not just focused on performance-oriented machines but also on lifestyle-oriented models that appeal to younger riders.