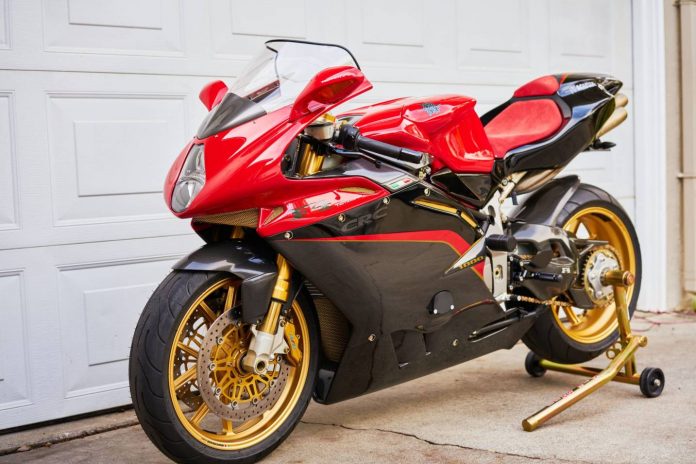 In 2005, MV Agusta released one of its rarest model as a homage to one of its legendary designers, Massimo Tamburini.
A limited edition "Sports class" bike, only 300 units of the F4 1000 were ever produced.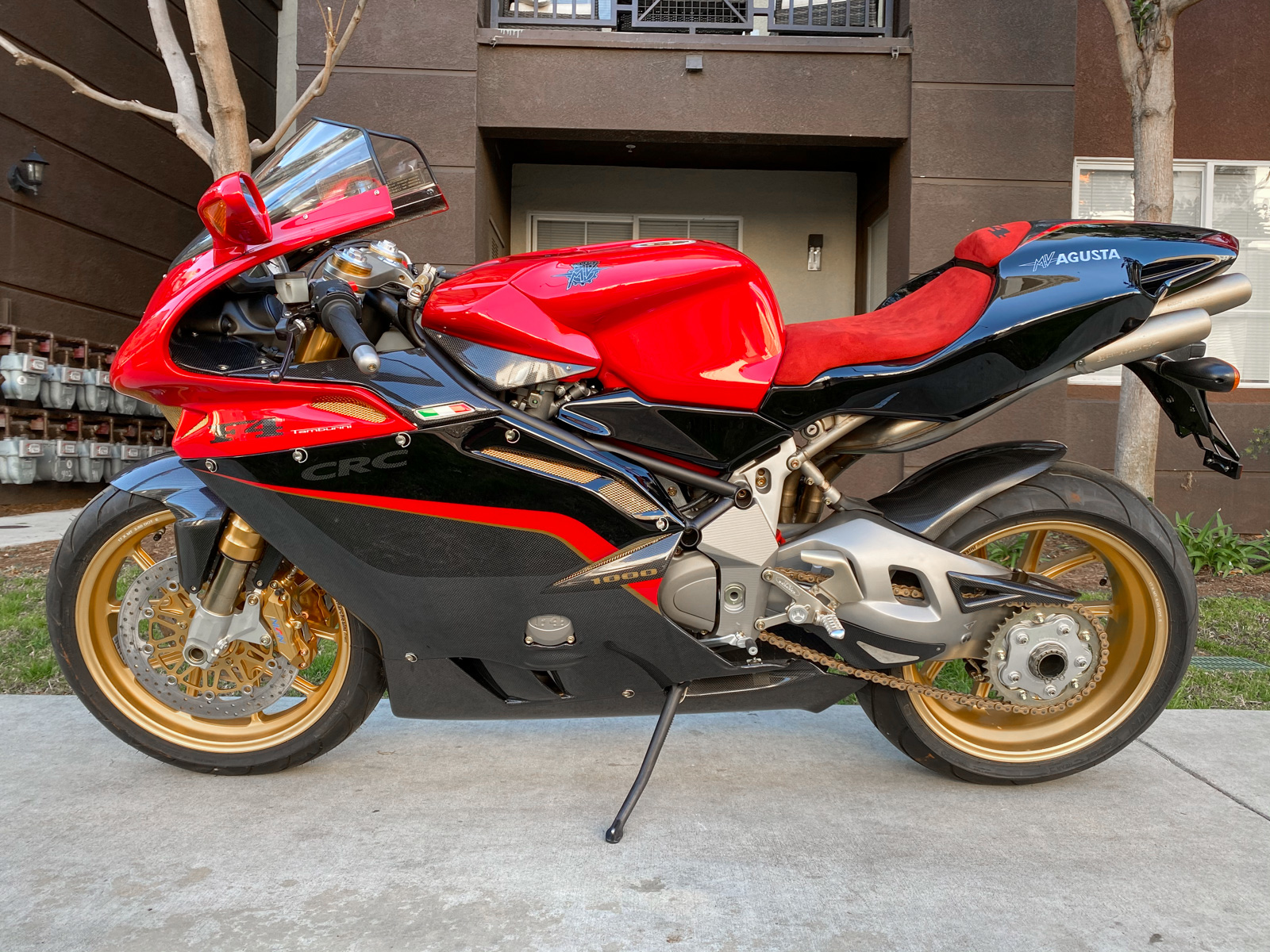 If you don't already know, Massimo Tamburini was one of the designers who made MV Agusta into what it is today, and the F4 was one of his greatest achievements.
He is also responsible for creating other beauties such as the Cagiva Freccia and designed for other brands like Bimota and is also responsible for the beautiful Ducati 916.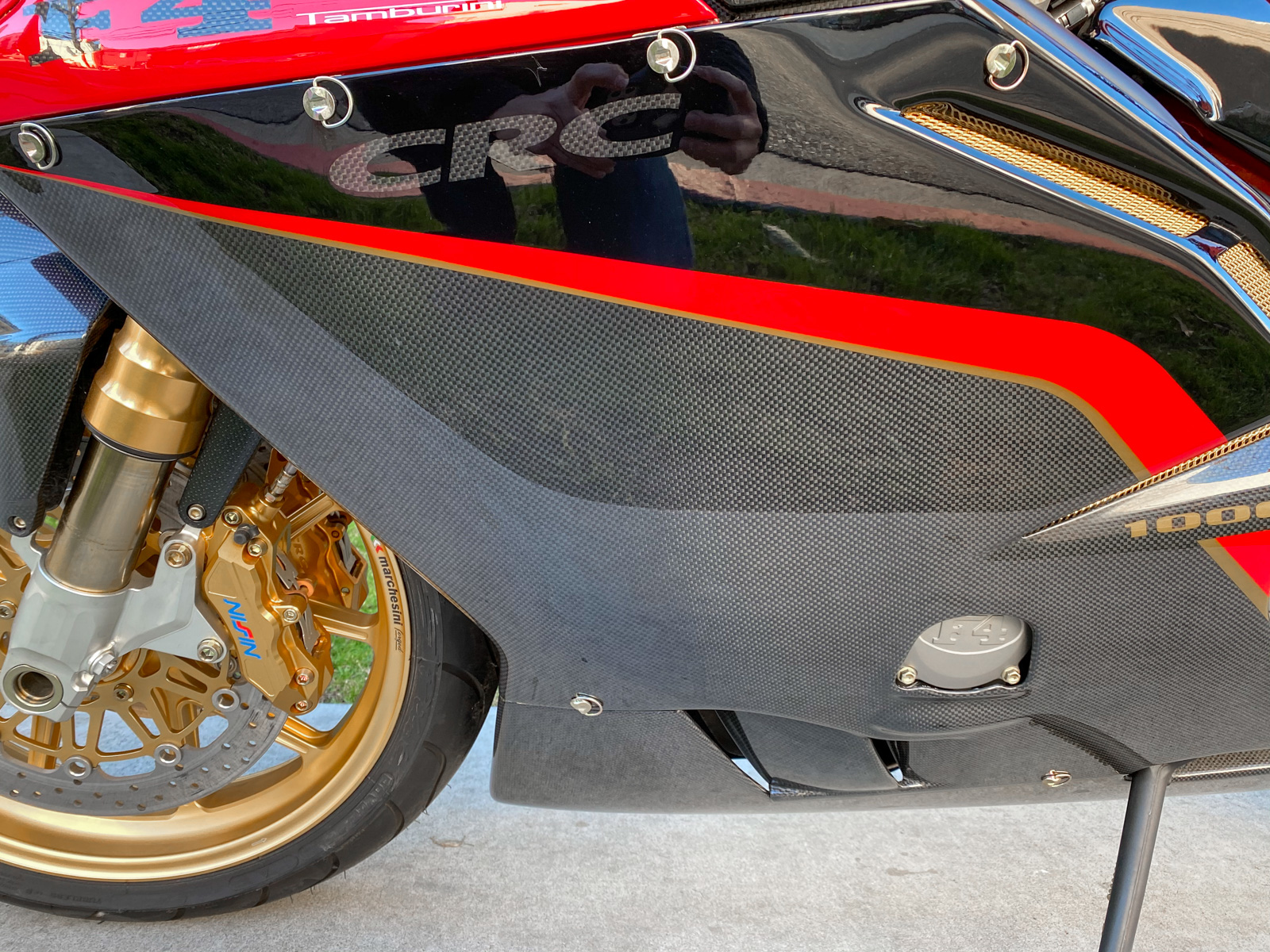 Bearing a prestigious name with limited production, you can probably imagine that the F4 1000 will cost future owners a hefty price to get their hands on one of this sexy Italian.
The MV Agusta F4 1000 Tamburini doesn't only sport a legendary name, it also comes with a 996cc inline-four engine mated to a 6-speed gearbox. The powertrain produces 172 horsepower and 112.53 Nm of torque.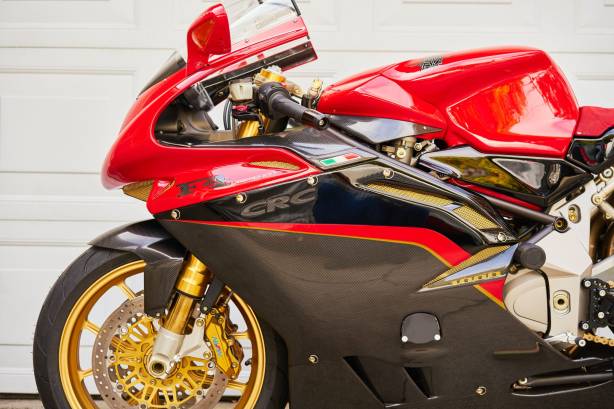 The dry weight is 191.0 kg and top speed is rated at 282.8 km/h.
The F4 1000 also comes with other goodies such as a Öhlins steering damper, Marzocchi front forks, Sachs mono-shock, and Nissin calipers.
On the topic of chassis characteristics, handling behavior and ride comfort, the MV Agusta F4 Tamburini features a CrMo Steel tubular trellis (TIG welded) and a magnesium alloy frame.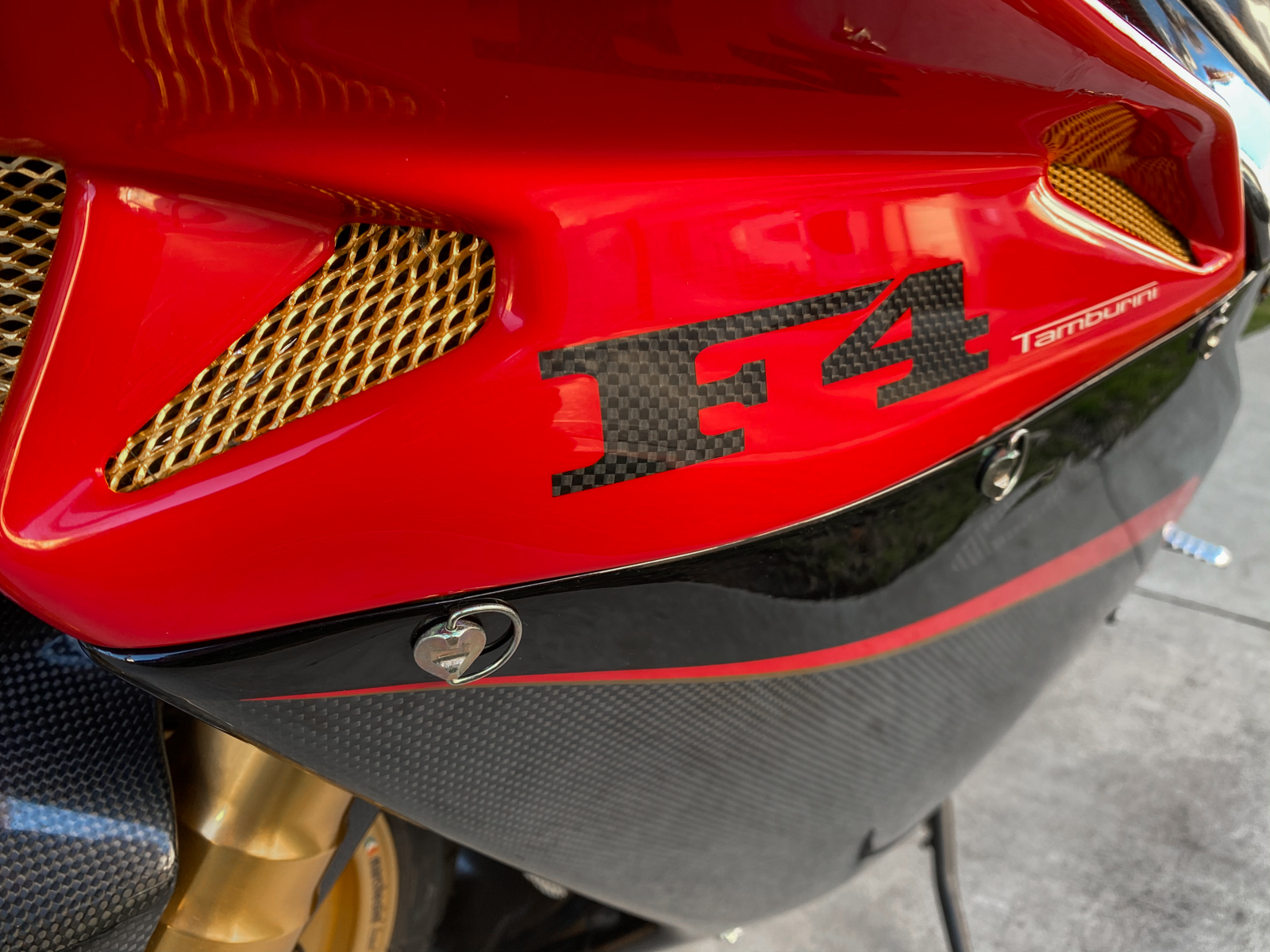 One of the eye-striking aspects about the F4 are the gold-anodized 17-inch Marchesini forged aluminum wheels mounted to a single sided swing-arm.
MV also debuted their Torque Shift System, which is able to vary the intake trumpet length dependent on speed to maximize torque output.
All bodywork is carbon fiber, making this bike extremely light (183 kg) and undoubtedly gorgeous with aggressive looks.
So why are you reading this article? Well, the F4 1000 is a proper collector's item and current bids are pushing its value upwards of USD30,000. So if you come across one, grab it while you can.