Aaron Canet won the Moto3 race at the Grand Prix of the Americas after a frantic final lap.

Early leader Tatsuki Suzuki crashed, setting the pack loose to battle for the win.

Canet and Masia now both lead the championship.
Spanish rider Aaron Canet won the Moto3 race at the Grand Prix of the Americas after a frantic final lap.
The race began with a high-speed train of riders but Tatsuki Suzuki (SIC58 Squadra Corse) took the lead and soon opened up a large gap. Eventual winner Canet (Sterilgarda Max Racing Team) kept up the pursuit and cleared himself from the pursing group.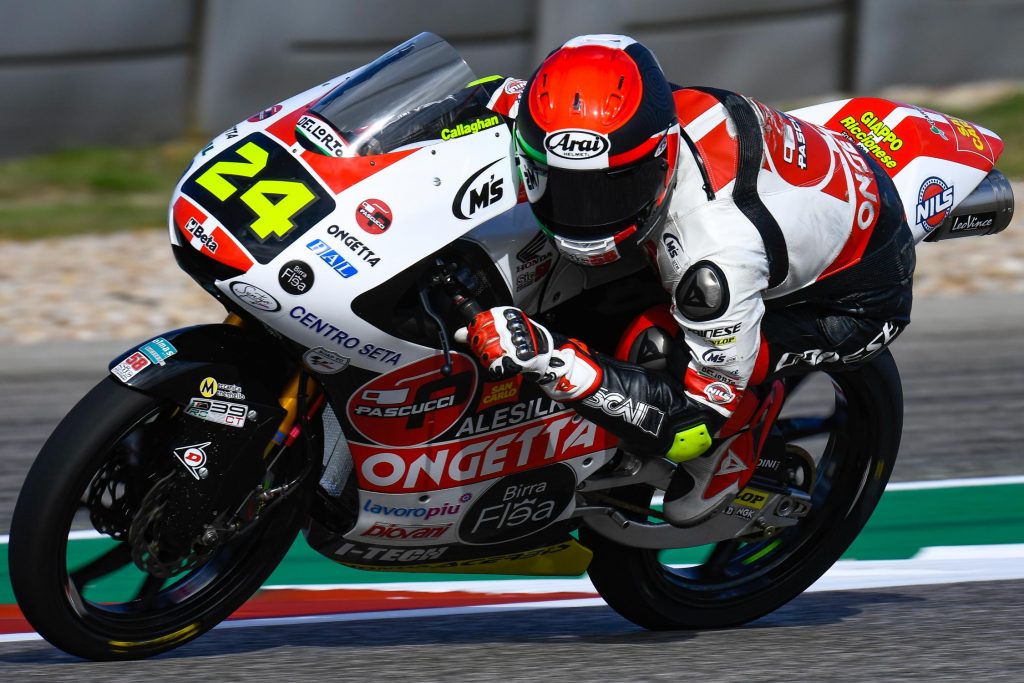 But with eight laps to go, riders started to crash including the returning Romano Fenati (VNE Snipers). He was caught out by the notorious bumps in Turn 18. Jakub Kornfeil (Redox PruestelGP) had nowhere to go and collected Fenati's bike, sending him off the track as well.
Turn 18 also claimed another victim in the form of championship leader Kaito Toba.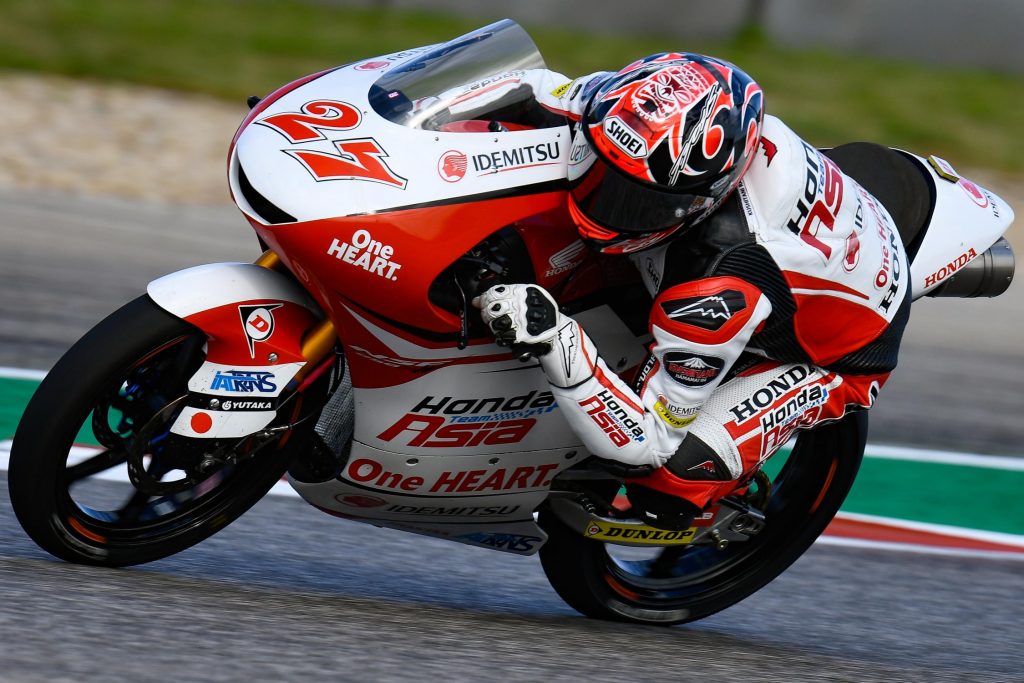 Up front, Suzuki seemed to have made a mistake with six laps to go, allowing the Canet to catch up, while the pursing group caught Canet in turn.
The pressure seemed to catch up with Suzuki. With just less than five laps to go, the Japanese rider entered a corner too fast and lost the rear end of his bike and crashed.
His misfortune set the pack free to battle among themselves. Andrea Migno (Bester Capital Dubai) overtook Canet into second while Gabriel Rodrigo (Kömmerling Gresini Moto3) slotted into third, followed by Jaume Masia (Migno's teammate).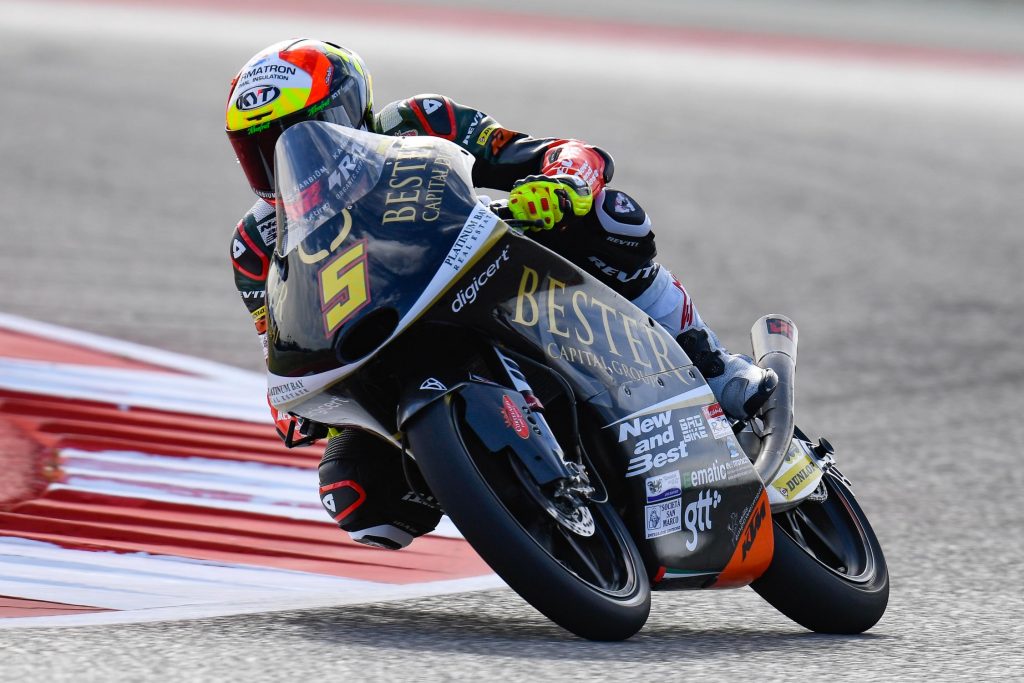 A frantic battle ensued among the four, which included contact between Masia and Rodrigo which sent the latter backwards.
Canet planned his attack to perfection and overtook Migno with two laps to go. He would escape the fracas behind when Masia, Migno and Rodrigo started chopping among themselves.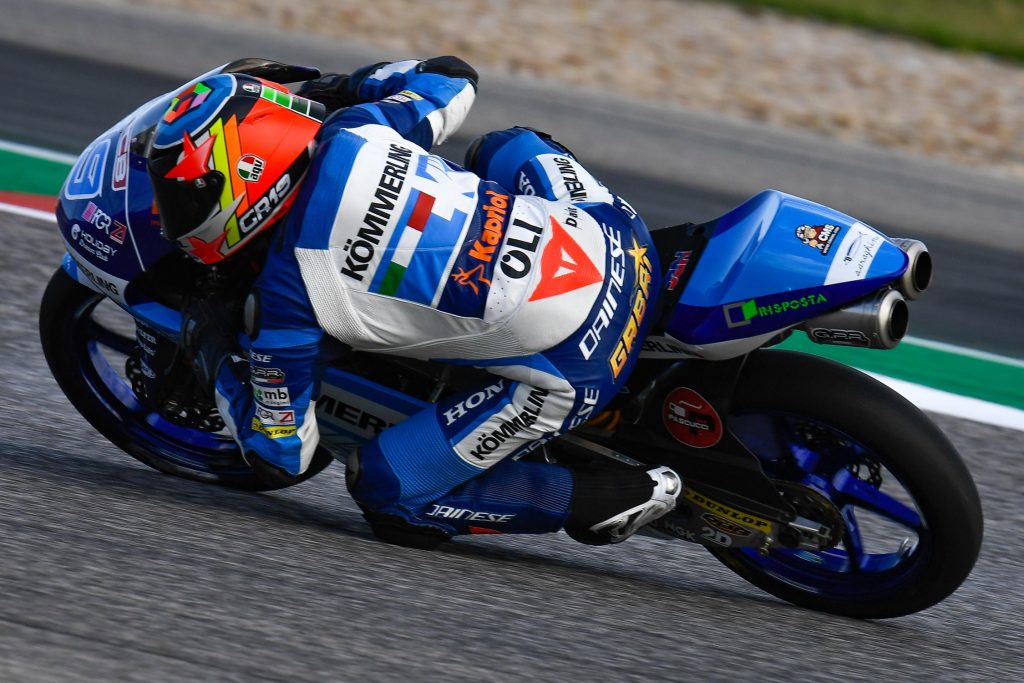 In the end, Canet cross the line first, followed by Masia, Migno and Rodrigo. Niccolo Antonelli (SIC58 Squadra Corse) completed the Top 5.
The results mean Jaume Masia and Aaron Canet leads the championship with 45 points each, while Lorenzo Dalla Porta and Niccolo Antonelli both hold second and third with 32 points each. Kaito Toba falls to fifth with 31 points.