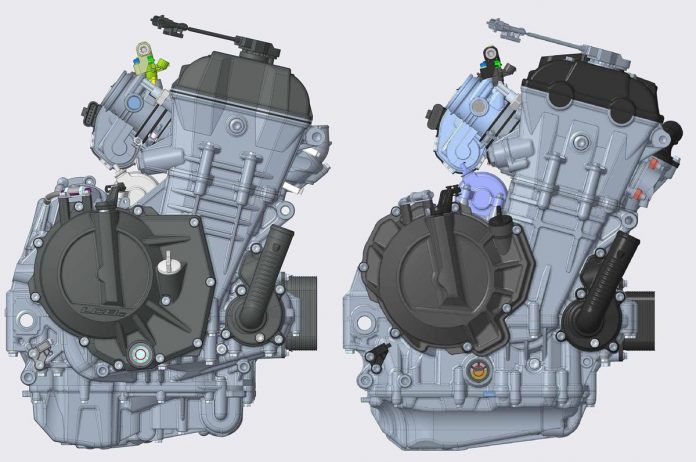 KTM's upcoming parallel-twin engine, LC8c, is expected to have improved performance and reliability, according to a new patent application.

 
New patent application suggest a more powerful LC8c twin. 
The power output likely to be around 130hp to 140hp. 
The engine, which was first teased in January, features new designs for every casting from the oil pan to the cam cover. The only parts that have been carried over are the throttle bodies and water pump. The engine is expected to have a capacity of nearly 1,000cc, earning it the "990" designation.
The new patent application provides a glimpse into the engine's design and reveals that the cylinder-to-head joint is higher than in the current engine. This could result in increased power output of between 130 hp to 140 hp, depending on the state of tune. 
The new LC8c engine will initially be used in the redesigned "990" Duke and has been spotted in a fully faired, road-going sportbike, the RC 990. The RC 990 is expected to be KTM's first sportbike since the RC8 R superbike was discontinued.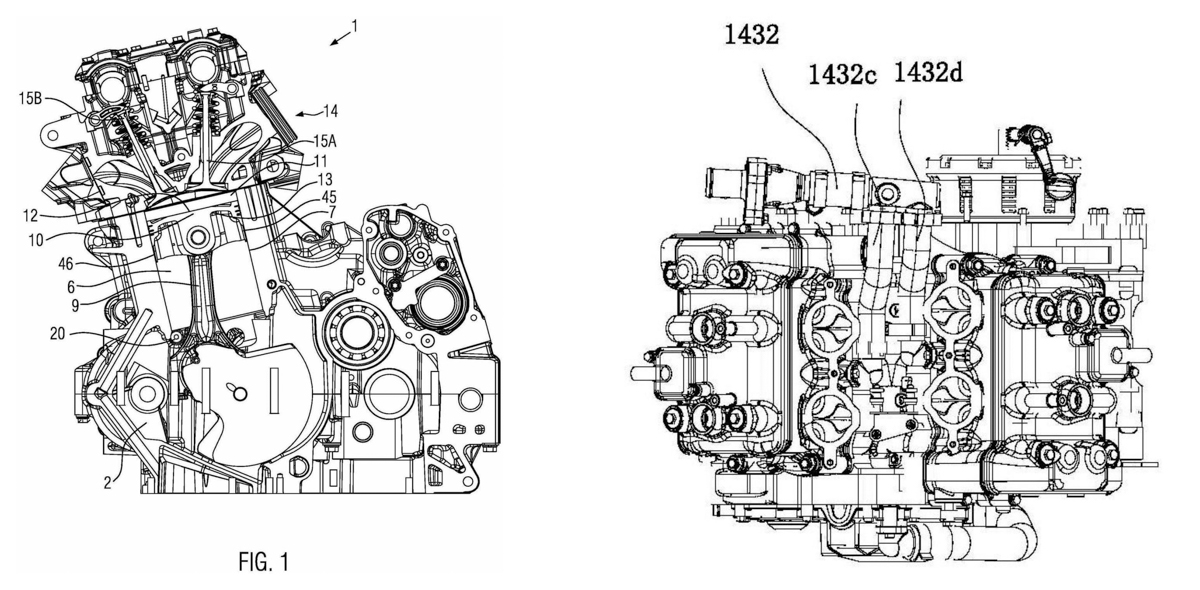 KTM's MotoGP efforts are also expected to benefit from the new LC8c engine. The introduction of a second GasGas-branded MotoGP team this year could lead to the production model eventually appearing in GasGas guise. 
The engine mounts of the new LC8c engine have been designed to match those of the current engine, allowing it to be easily bolted into existing frames if required.
While some suggest that the 990 is likely to replace the 890, the returning 790 seems to squash that rumour. Also considering KTM is set to introduce the 890 SMT soon, the all-new 990 mil could be a new addition to the brand's lineup.