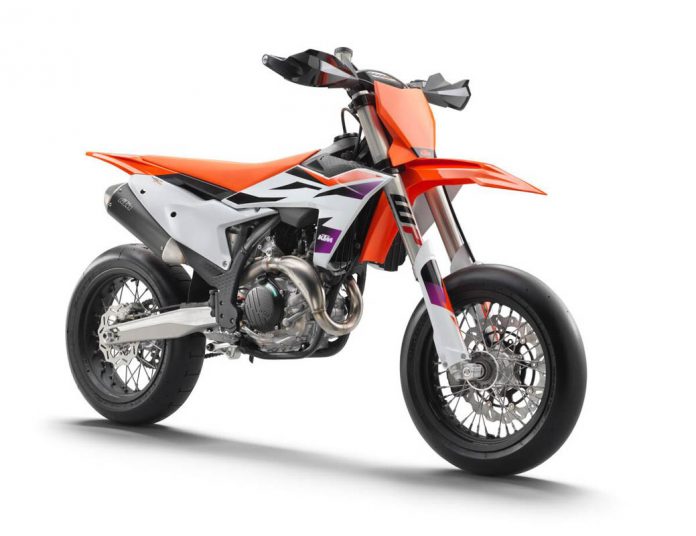 KTM has introduced the latest edition of their acclaimed supermoto, the 2024 KTM 450 SMR. While retaining its exceptional performance capabilities, the 2024 version stands out with an eye-catching updated graphics kit.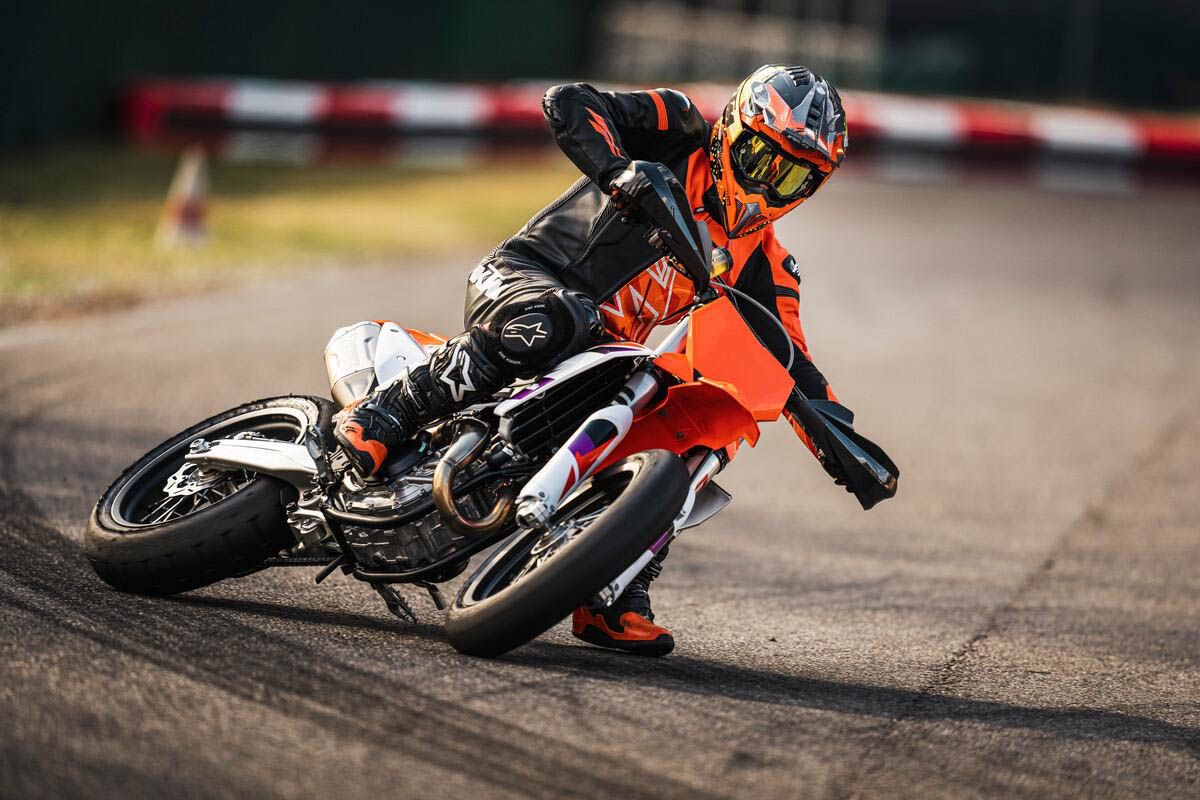 In line with the strategic direction of the Pierer Mobility Group's powersport ranges for 2024, the focus of the new KTM 450 SMR lies primarily on visual enhancements, while technical changes remain limited. 
This approach aligns with the recent releases by both KTM and Husqvarna, which saw their motocross ranges for 2024 receive similar treatment, along with the launch of the 2024 FS 450 supermoto from Husqvarna.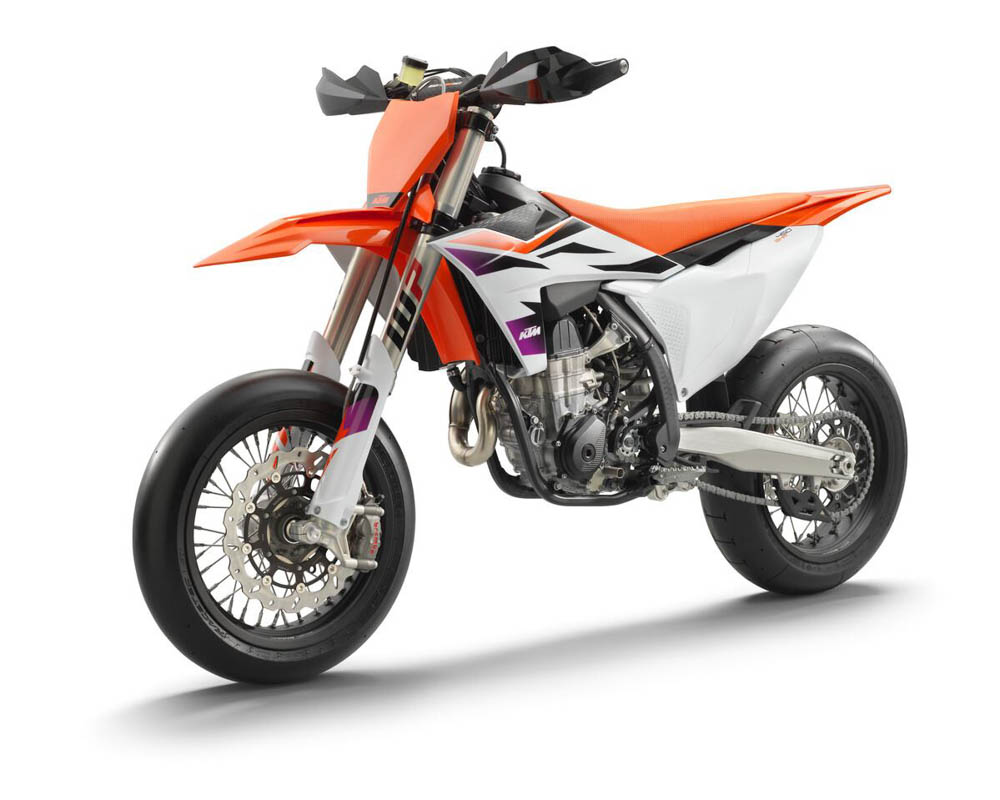 The 2024 KTM 450 SMR showcases a stunning new paint scheme featuring a combination of orange, black, white, and purple colors. This striking design aims to pay homage to KTM's rich heritage while representing the brand's commitment to innovation and modernity. 
Beneath the captivating visuals, the bike benefits from a few technical updates to enhance its performance.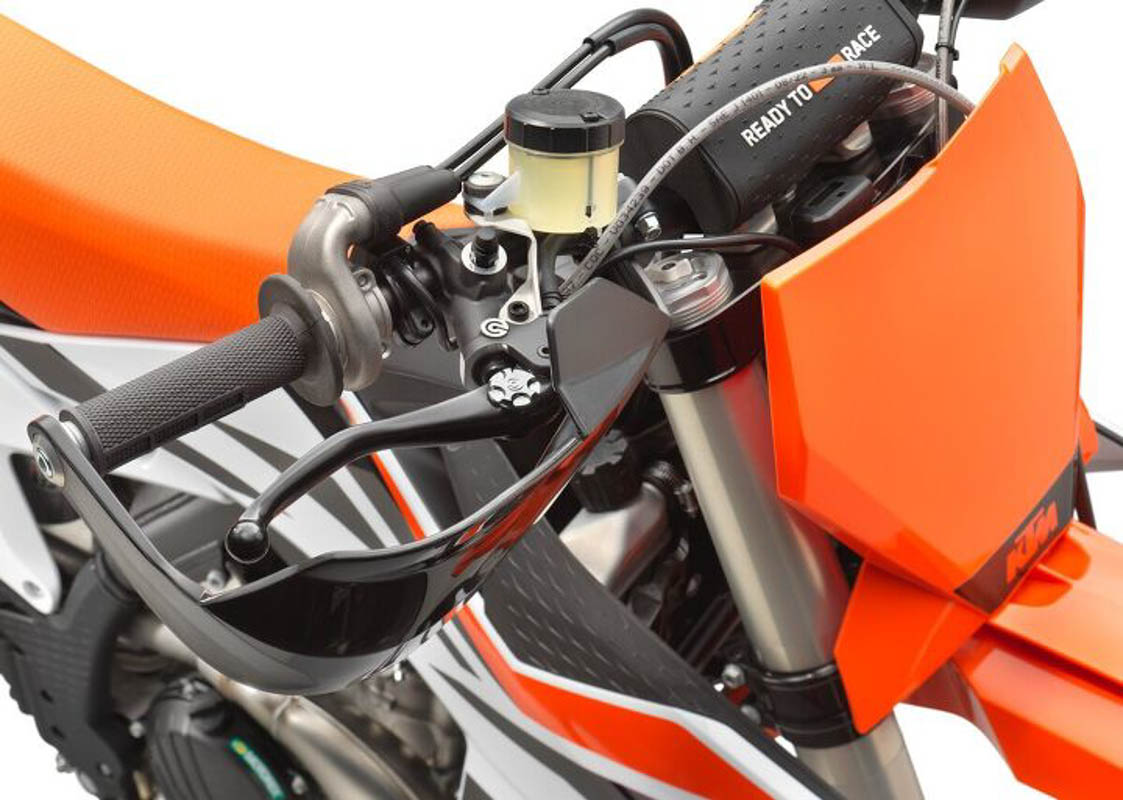 The SOHC 450cc engine, maintaining its 27-kilogram mass, has been repositioned within the frame to achieve better mass centralization. This adjustment results in improved balance and maneuverability. 
With a maximum output of 63 horsepower, the motor remains a powerhouse, offering riders thrilling performance on a variety of terrains. Furthermore, the engine is equipped with two engine maps, allowing riders to fine-tune its characteristics according to their preferences and riding conditions.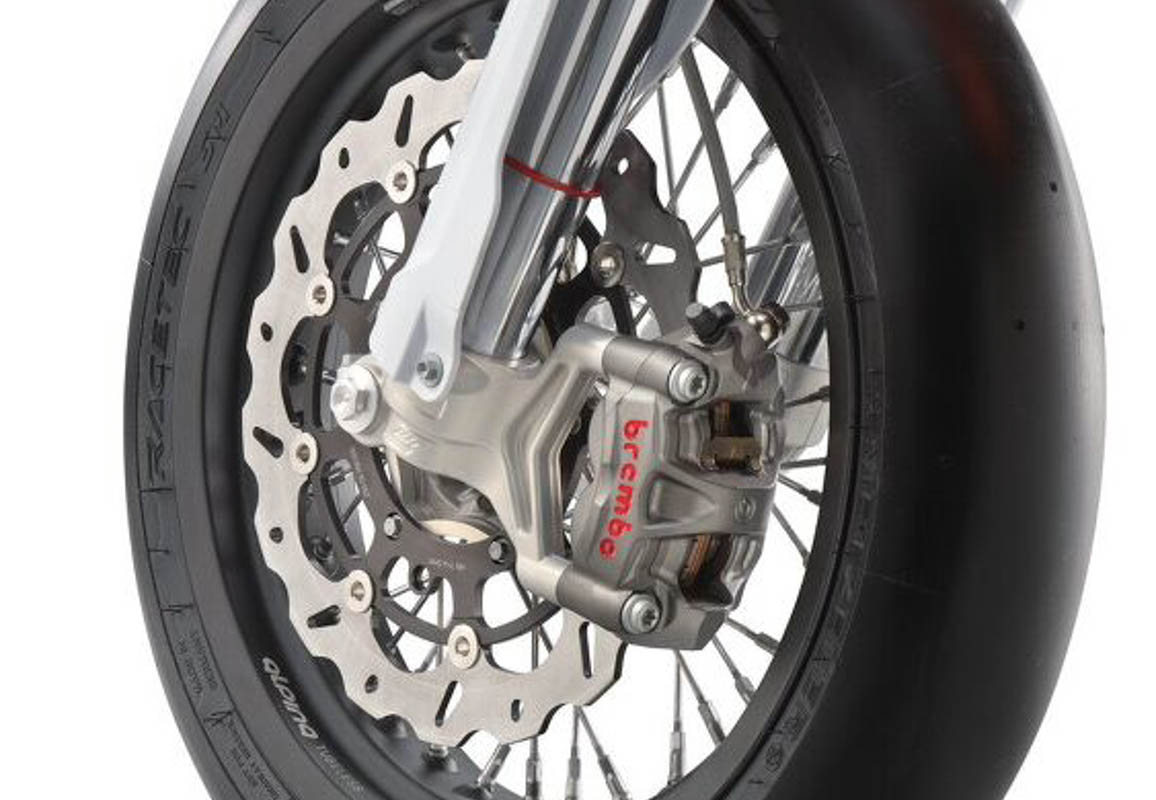 The braking system of the 2024 KTM 450 SMR is provided by Brembo, renowned for their high-quality components. The bike features four-piston calipers gripping 310mm and 220mm front and rear discs respectively, ensuring reliable and precise stopping power. 
Additionally, the bike is equipped with a top-of-the-line XACT fork and shock from WP, renowned for their superior suspension systems, enhancing the bike's handling and stability.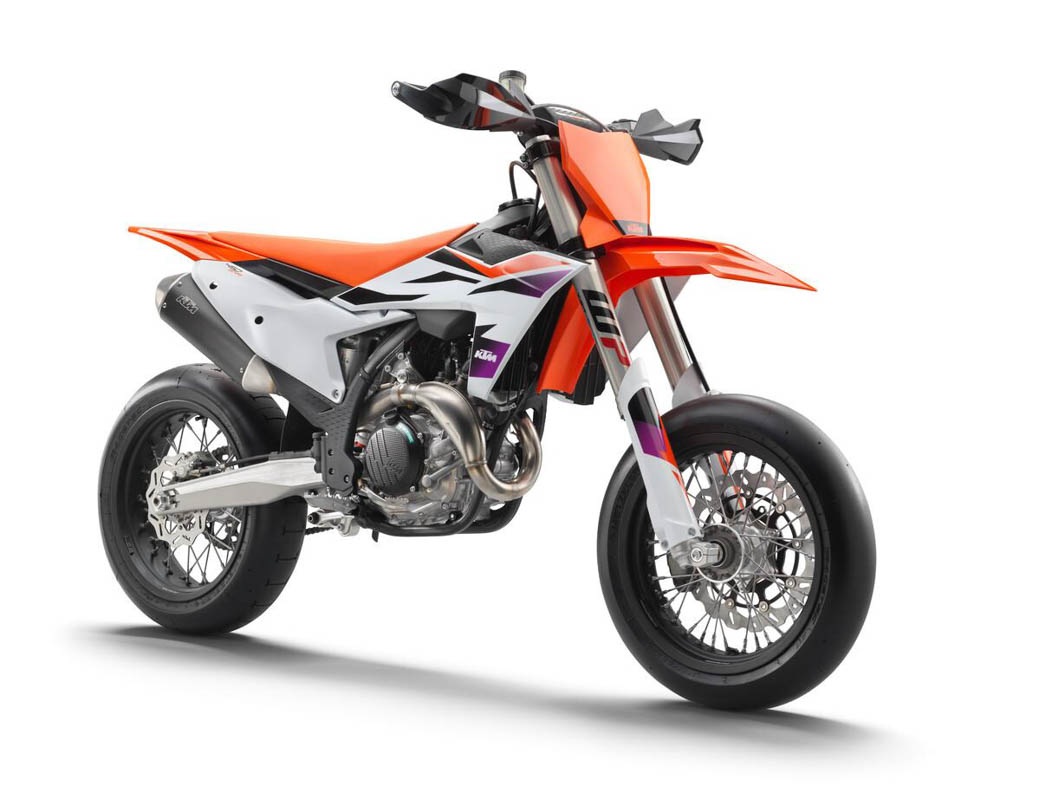 To deliver exceptional grip and control, the KTM 450 SMR is fitted with Metzeler's SM K1 Supermoto tires. The 16.5-inch front and 17-inch rear wheels ensure optimal traction and agility, allowing riders to confidently tackle corners and diverse riding conditions.