Ducati unveils its latest creation, the 2024 Ducati Hypermotard 950 RVE. This updated model boasts a captivating design called the "Graffiti Livery Evo," which pays homage to the iconic Ducati Graffiti livery seen on previous generations of the Hypermotard 950.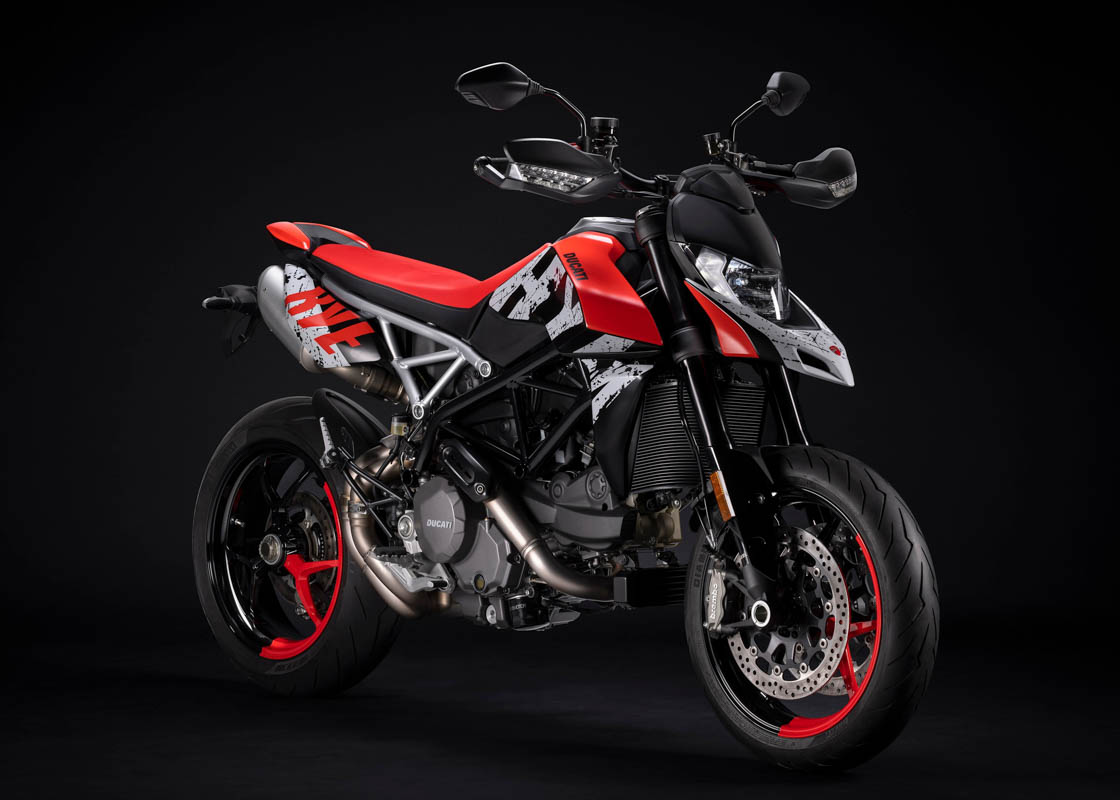 Originally introduced in 2022 as a limited edition exclusively available in the United States, the second-generation Graffiti Livery featured a vibrant combination of Ducati Red, white, and black accents. 
The 2024 update takes this design to the next level, evolving it into a more dynamic and visually striking scheme. The motorcycle retains its signature black split tri-spoke alloy wheels, while the saddle now dons a captivating all-red appearance.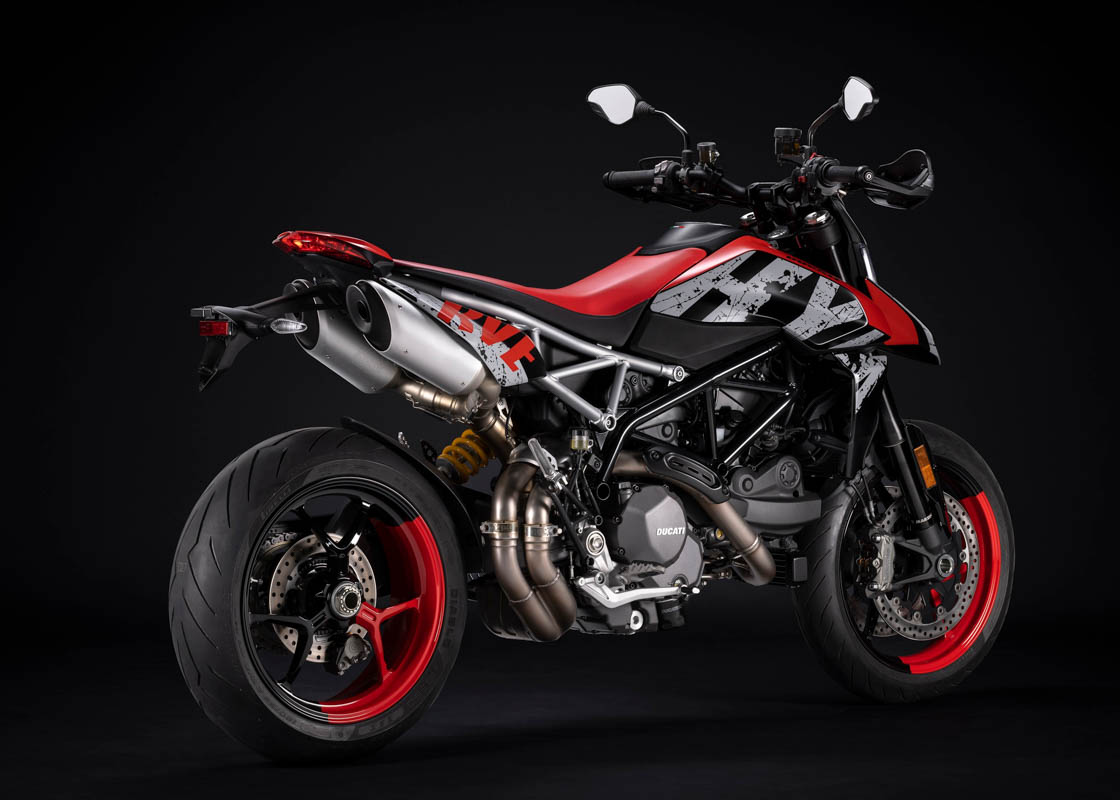 The graphics, consisting of bold splashes of black and white, are accented with occasional red highlights, including the RVE logo on the saddle's right panel.
Noteworthy modifications are also apparent in other parts of the bike. The upper sides of the fuel tank are coated in an exquisite matte red finish, elegantly contrasting with the matte black surrounding the filler cap.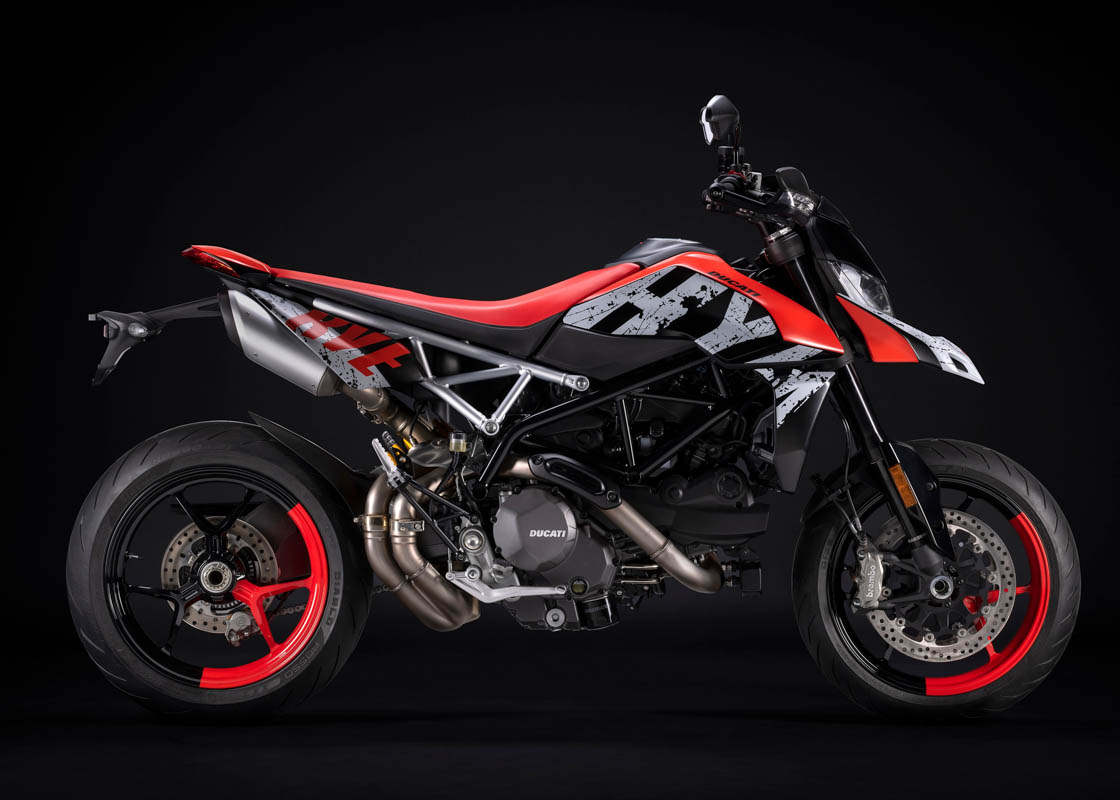 The beak of the 2024 Hypermotard 950 RVE features white coloring with artful black smudges, adding an edgy touch to the overall design. Additionally, the handguards, mirrors, and the cowl encircling the headlight maintain their striking matte black appearance.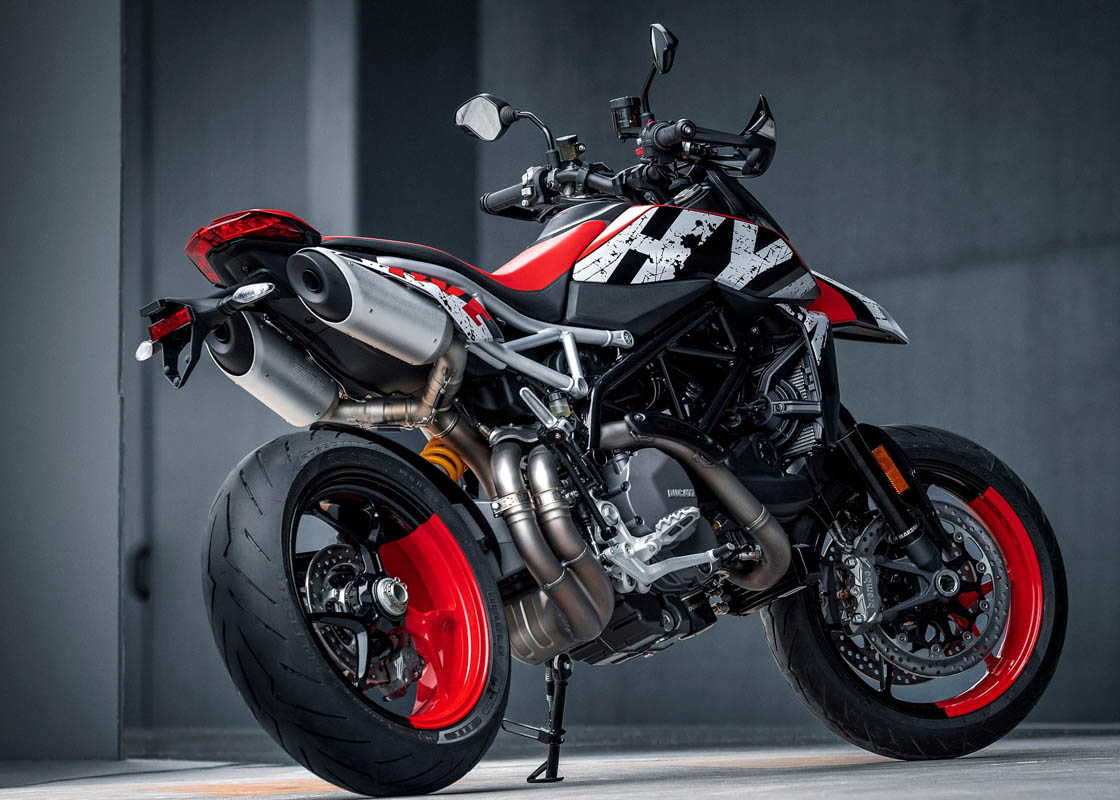 The 2024 Ducati Hypermotard 950 lineup will consist of three variants: the RVE version with the Graffiti Livery Evo, the standard 950 model in Ducati Red, and the SP version, offering premium features like Öhlins suspension, forged Marchesini wheels, and the Ducati quick shift up and down EVO as standard. 
While the RVE version includes the Ducati Quick Shift (DQS) system, it does not feature the additional performance enhancements found in the SP.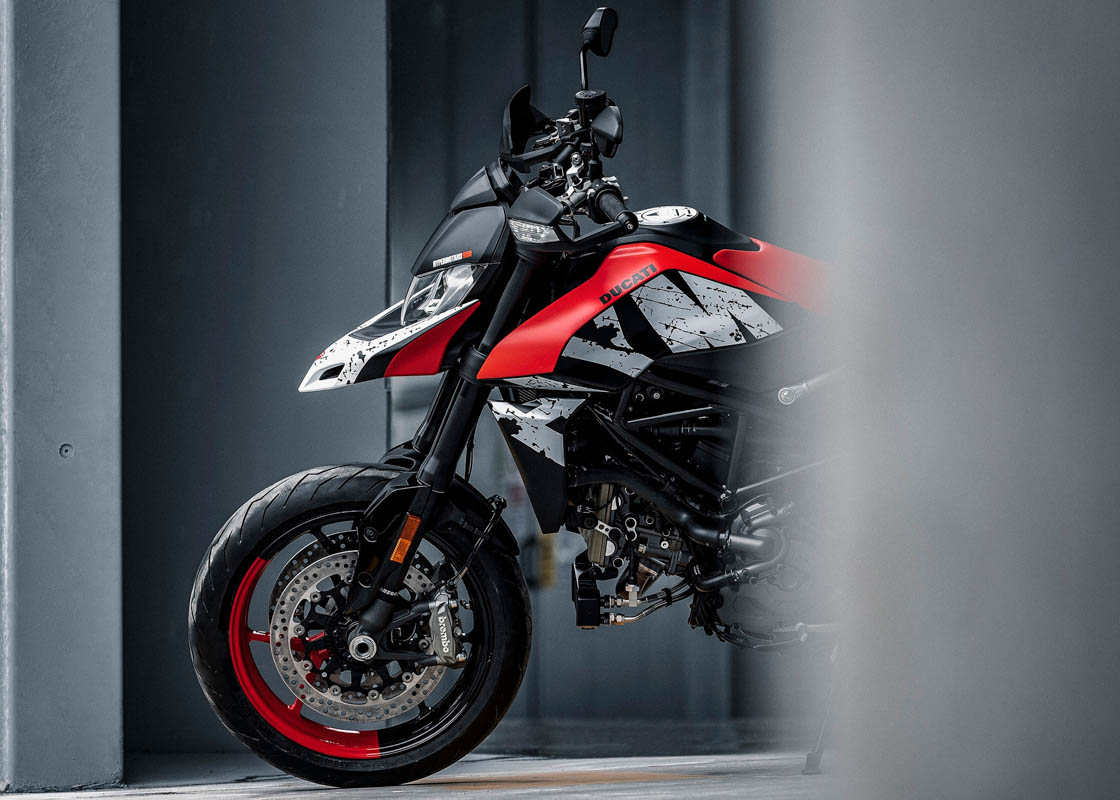 Pricing and availability of the 2024 Hypermotard 950 RVE will vary by region. Ducati plans to begin delivering the RVE model with the Graffiti Livery Evo to authorized dealerships worldwide from June 2023.