Didi Resources, the official distributor of the Vespa brand here in Malaysia, has officially launched its latest 2020 Vespa Racing Sixties special edition. Two models are up for grabs, which are the Vespa Sprint 150 ABS and the Vespa GTS 300 Super.
Inspired by the gentleman rider's race of the 1960s, the Vespa Racing Sixties special edition combines the premium-ness of the brand together with competition-inspired façade from the golden days of two-wheel racing.
According to Mr Rewi Hamid Bugo, Chairman Didi Resources Sdn Bhd, "Vespa is one of the most sought-after lifestyle scooters in Malaysia.  The Vespa brand is an expression of a unique and distinctive lifestyle, and its timeless success is tied to its extraordinary history and iconic growth and the 60s were a legendary period in the history of racing."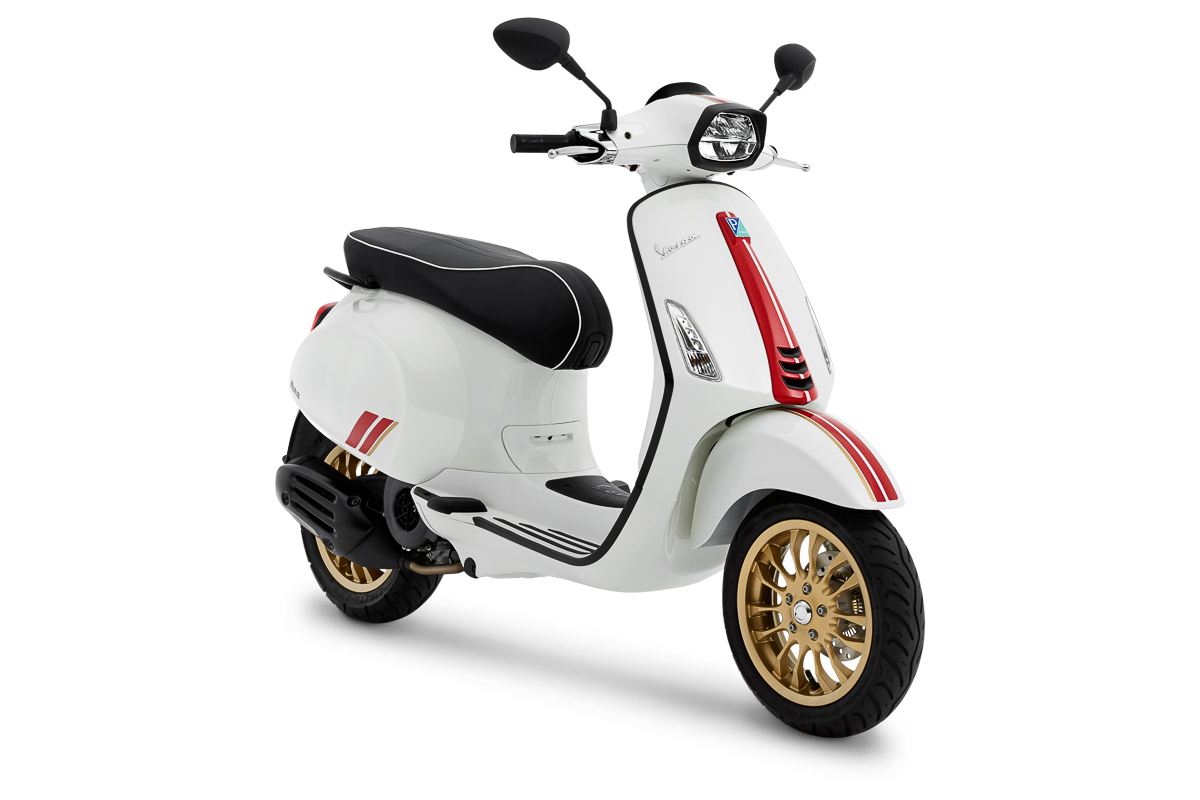 "Featured competitions where performance and agility went hand in hand with the class and elegance of the vehicles and riders. It is those elegant sports values that inspire the new Vespa special series, comprising the new Vespa GTS Super 300 and Vespa Sprint 150 "Racing Sixties," added Mr Rewi.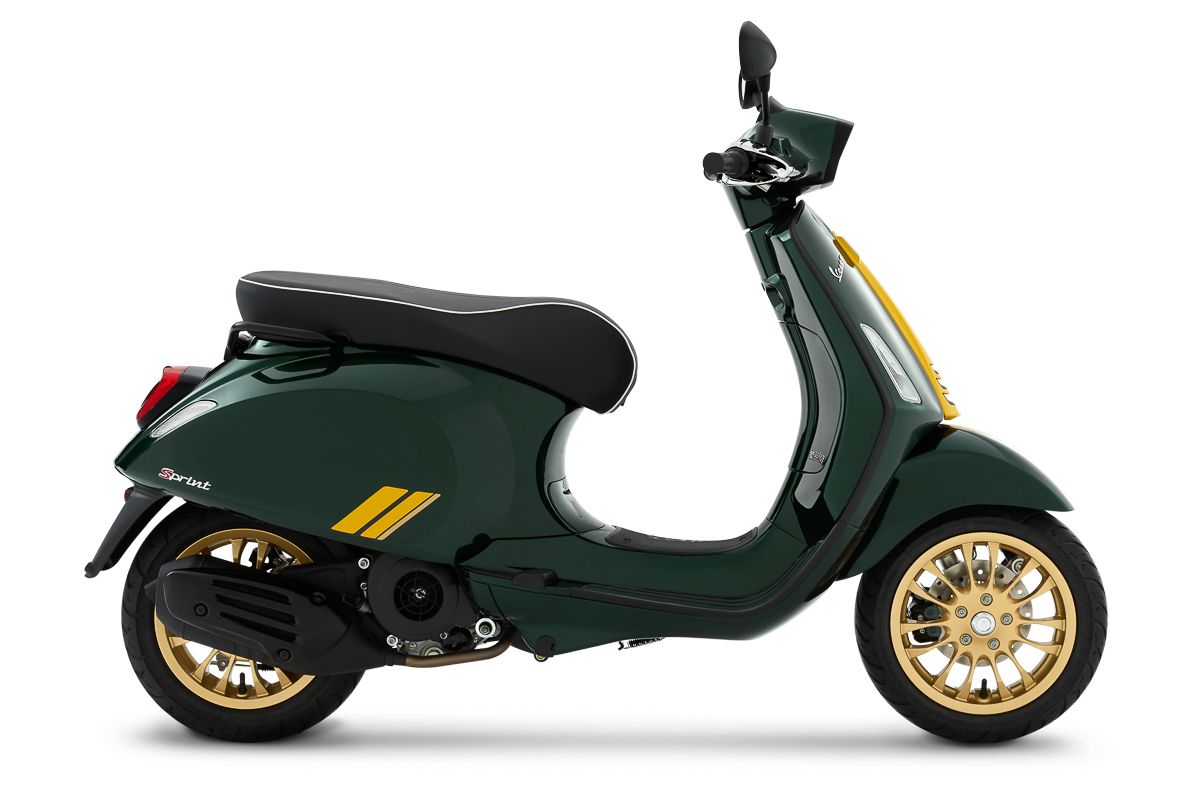 The Vespa Sprint Racing Sixties edition comes with the new white/red as well as the yellow/green graphics, new seat, gold 12-inch wheels, and powered by a 150cc single-cylinder i-Get engine that produces around 12.7hp at 7,750rpm and 12.8Nm of max torque at 6,500rpm.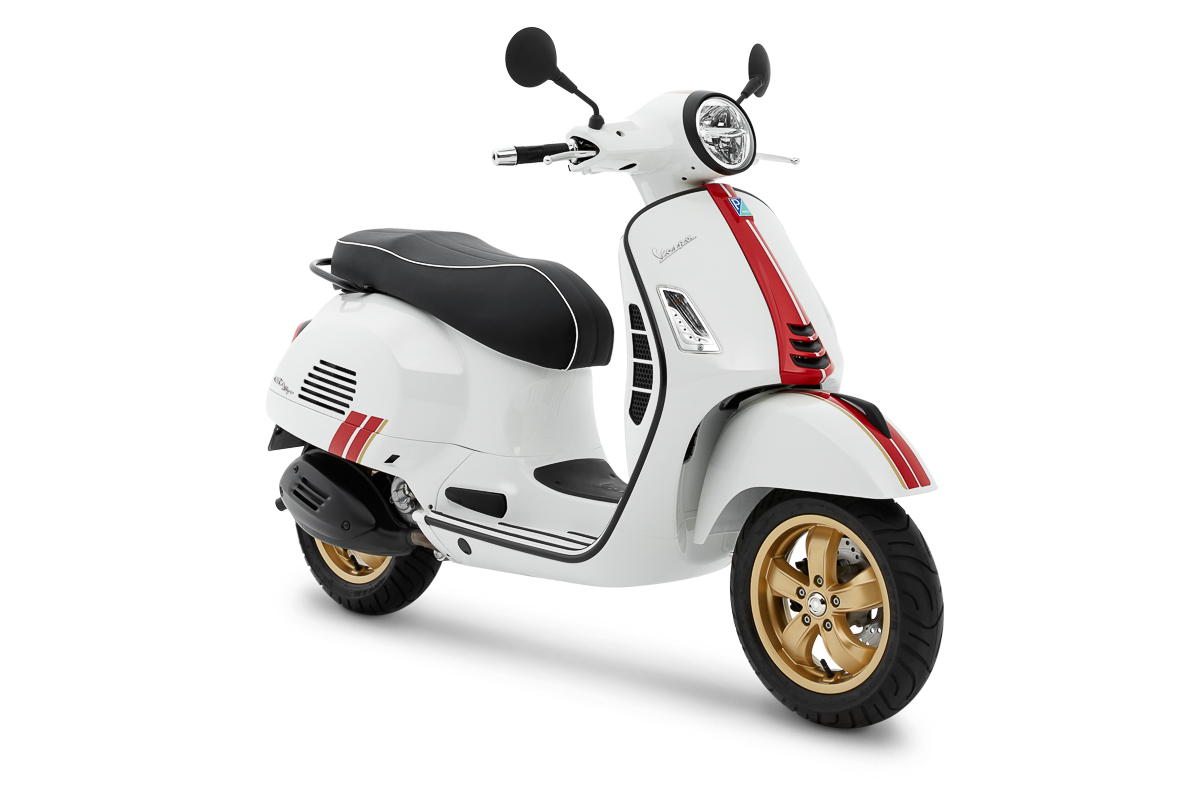 As for the GTS variant, this beauty comes ready with a smooth yellow/green colour scheme (also the red/white option) and is also further amplified with golden 12-inch wheels, new seat, and of course, the powerful 278cc Piaggio HPE single-cylinder engine that punches out 22.7hp at 8,500rpm and 25.6Nm of max torque at 5,500rpm.
Matte black details can be found on both models to further increase its 'premium-ness' and sportiness from its passenger grab handle, footrests, front & rear light covers, silencer cover, side mirrors, base instrument cluster base, and shield trim. The GTS gets an additional blacked-out crest on its front mudguard.
To complete the whole 'Racing Sixties' package, Vespa Malaysia is also offering a range of streetwear and colour-matching helmets. These include t-shirts, sweatshirts, and many more. For those who are interested, the Vespa Sprint variant is priced at RM19,100 while the GTS model will set you back at RM31,400 (prices excluding road tax & insurance).
Vespa 946 Christian Dior – the ultimate symbol of two-wheel luxury