One of the biggest highlights from Aprilia coming from last year's EICMA Show was the unveiling of the 2020 Aprilia RS 250 SP. This purpose-built track bike was designed for racing has its goals to accomplish – finding the future of motorsports racing.
Now, Aprilia has announced its official price tag, and let us tell you, folks, it's not cheap. When you're looking at a bike designed specifically for racing (as well as inspired by the legendary RS 250 two-stroke machines made famous by the likes of Valentino Rossi, Max Biaggi and more), the €9,700 asking price (just over RM45,720) is definitely way off the 250cc spectrum.
Nevertheless, the 2020 Aprilia RS 250 SP is a true race-machine designed to excel in one thing and one thing only – racing. This is no mere race replica, folks. It's the real deal and possibly money well-spent to develop some hardcore talents making their way up the motorsports ladder to one of its pinnacles that is MotoGP.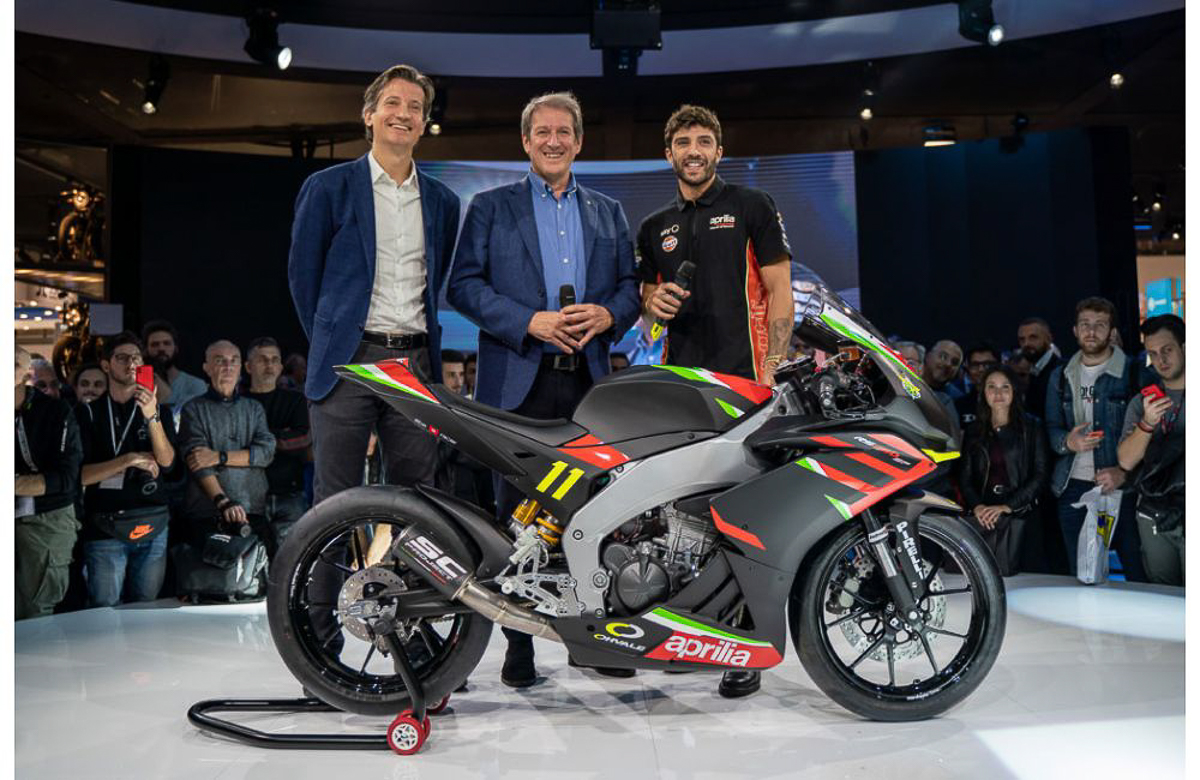 Set to take its course in the Italian FMI Aprilia Sport Production Championship, six rounds of the one-make series will set out to search for talented young Italians from the age of 11. Weighing at just 105kg, the 2020 Aprilia RS 250 SP produces around 30hp and is further enhanced with Ohlins racing-grade suspension, Brembo brake system, race-grade Marchesini wheels, and more.
Looks like the Italians are super serious in looking for their next Valentino Rossi. With this racing effort, we're sure that they'll bring the fight to the Spaniards who have been dominating the two-wheel racing scene. Heck, we've watched MotoGP so much that we can memorise the tune of Spain's national anthem!