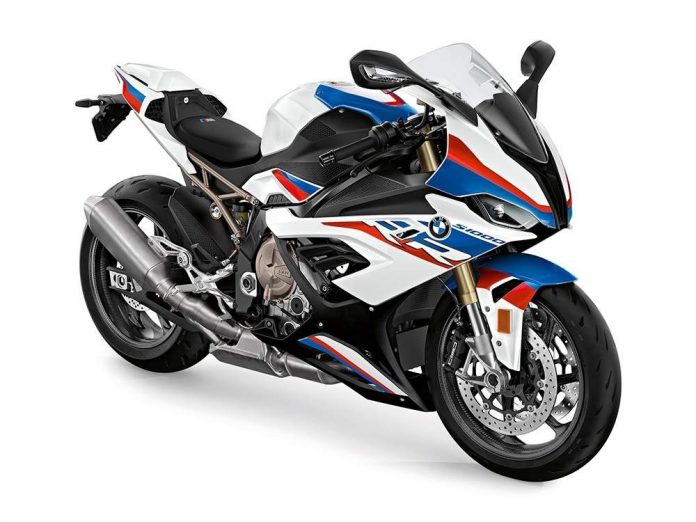 2019 BMW S 1000 RR price was finally revealed in the USA.

Starting at USD 16,999, owners could opt for different packages according to their needs.

The pricing looks like great value compared to other European supersport motorcycles.
Finally, we get an idea of how much the much-awaited 2019 BMW S 1000 RR will cost.
BMW Motorrad revealed the price at USD 16,999. However, that's for the base model. As with all BMW motorcycles, there are different levels of "packages" to fit every rider's fancy.
"Select" Package
For an extra USD 1,400, the package includes BMW's DDC (Dynamic Damping Control) semi-active electronic suspension, cruise control, tyre pressure monitoring system and heated grips.
The bike now costs approximately USD 18,400.
"Race" Package
Top up another USD 1,600 (to the Select Package) and you get the "Race" package. It adds the "Ride Modes Pro" electronic suite which includes launch control, wheelie control, race modes, dynamic traction control, slide control, etc. etc. You will also receive a lithium-ion battery and forged aluminium wheels.
The bike now costs approximately USD 20,000.
"M" Package
For the ultimate built, get the "M" package and will receive carbon fibre wheels with everything else in place.
And finally, the price is now approximately USD 22,100.
We would like to add that you do get lots of goodies at USD 22,100, compared to other current European supersport models.
Of course, the pricing will be different when it arrives in Malaysia, but at least we have an inkling of how much we need to save for. Wished we started saving from when we were six-years-old…