Yamaha, the Japanese motorcycle manufacturer, has announced that it will be adopting a new recycled polypropylene material in its manufacturing processes for its powered two-wheelers.

 
the new recycled materials have no risk of containing hazardous substances.
the material could also be used in other areas. 
According to Yamaha, the adoption of the new recycled polypropylene has been successful in its development process, offering even higher levels of strength and quality looks compared to conventional recycled materials.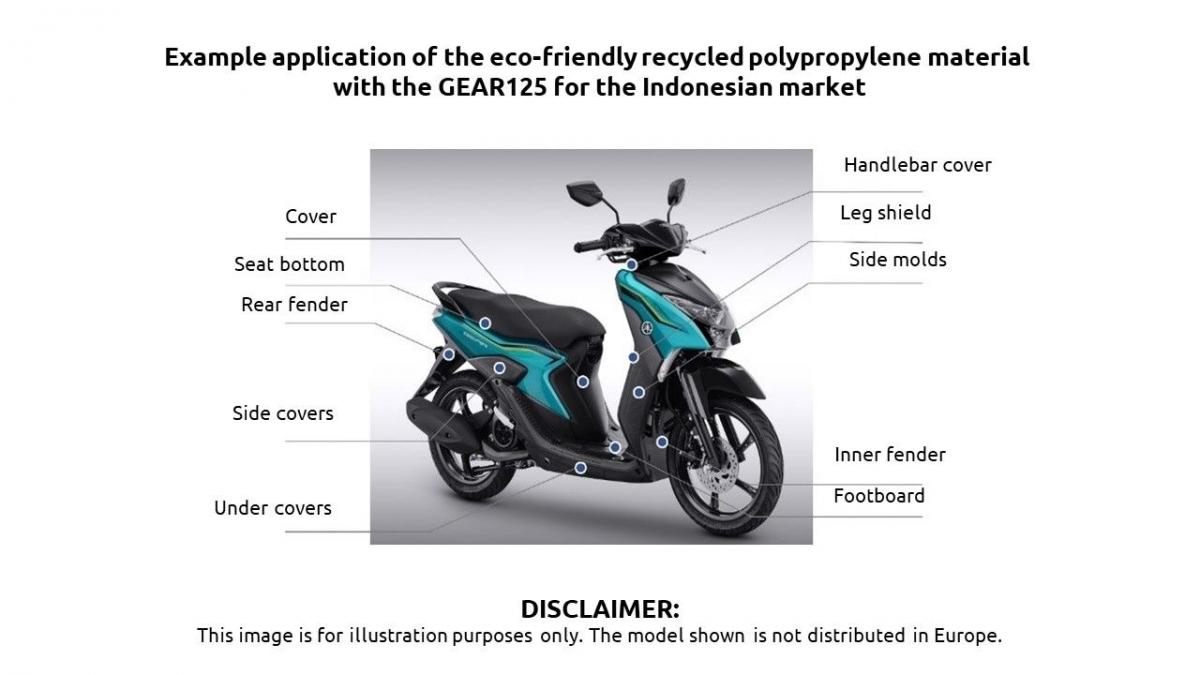 While Yamaha has used recycled PP before, the new material has been developed from raw materials that have not yet reached customers and have no risk of containing environmentally hazardous substances. 
The newly-developed recycled PP will be used in the construction of the main exterior bodywork of its powered two-wheelers, specifically consumer motorcycle models marketed in ASEAN markets. 
However, Yamaha has stated that the new recycled PP material could also be used for areas requiring greater aesthetic appeal and that it plans to expand its use into other product areas.