Back in March of 2016, we ran a report that Yamaha had officially ruled out any hope of there ever being a touring version of the MT-10. Back then, our report and those circulating the grapevine said that any chance of there ever being a MT-10 Tracer was quashed when Yamaha introduced an option touring pack that included "a tall Tracer-like windscreen plus luggages, which should complement the MT-10's standard-equipped electronic cruise control feature."
Well, tides and markets are constantly changing – and now there are new reports around the net suggesting that a mysterious new trademark has revealed that a Yamaha "Tracer GT" is supposedly on its way to global markets.
Yamaha has never spoken of a "Tracer GT", so there is a chance that it could be one of two things – a more extensive touring kit for existing Tracer models with panniers and taller screens perhaps?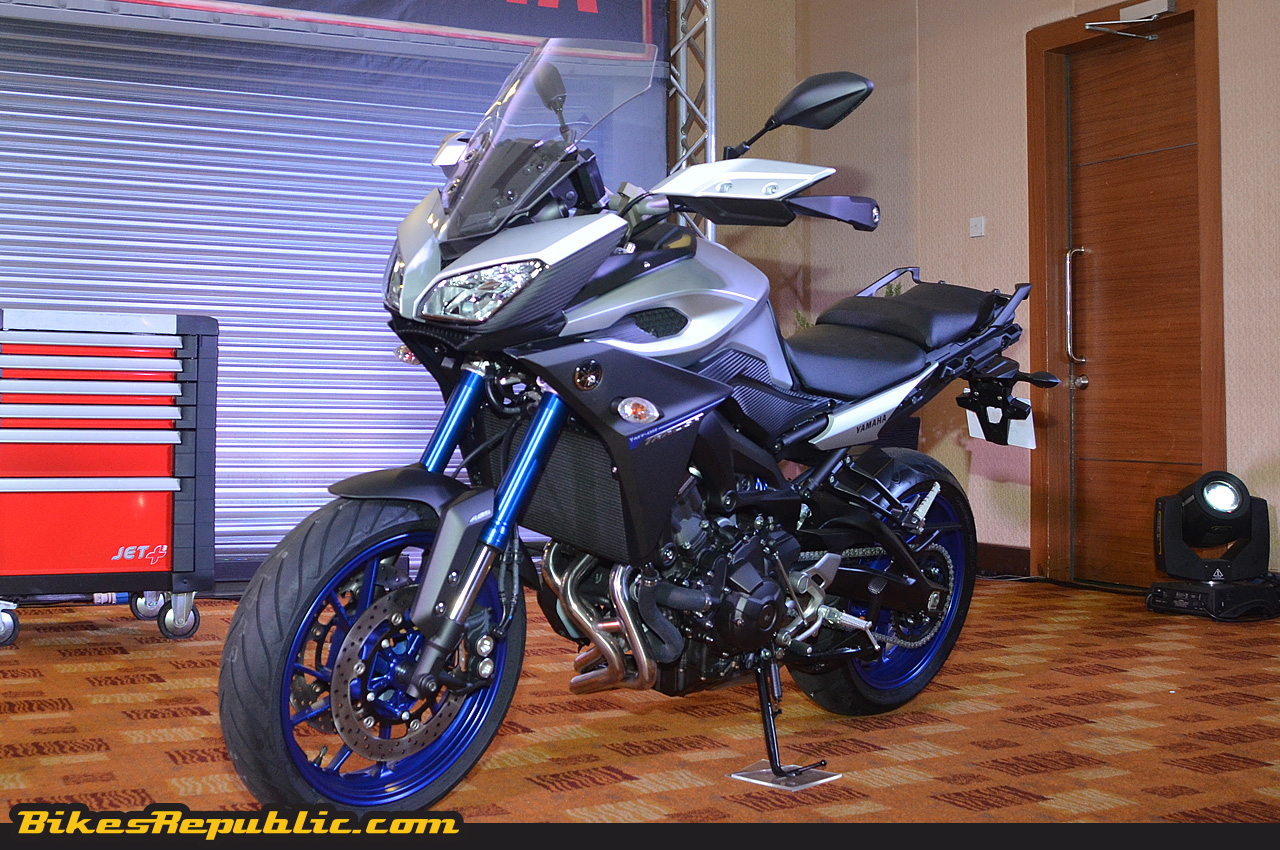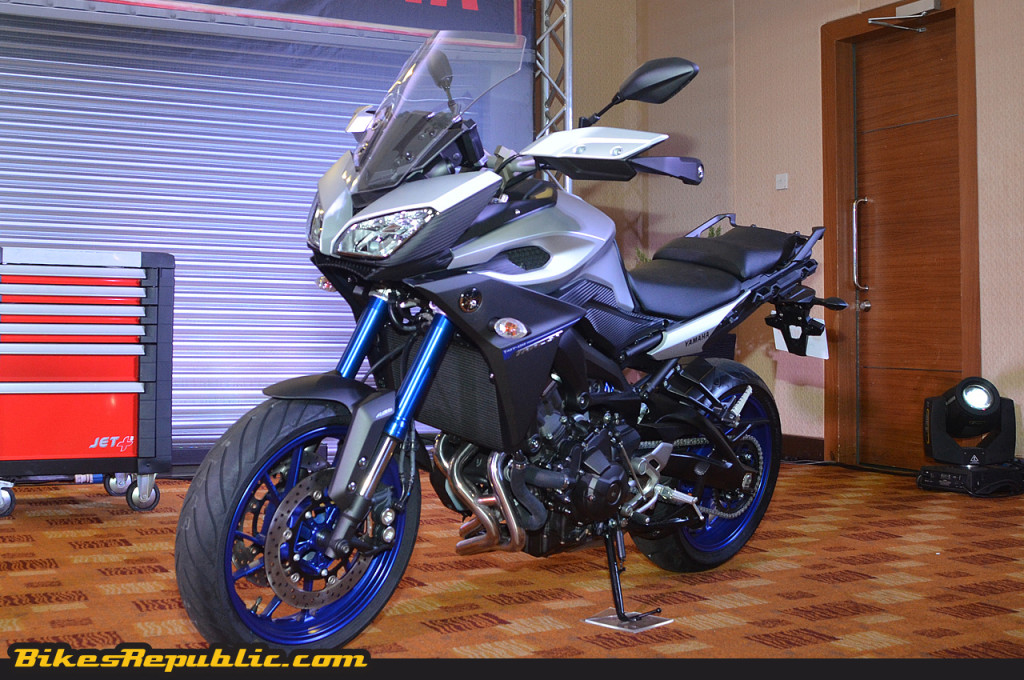 Or it could just be the highly anticipated MT-10 Tracer? Why not actually? There is already the MT-07 Tracer as well as the MT-09 Tracer (above), so a MT-10 Tracer would fit right in? Right? Well, on the flip side, maybe not.
The MT-10 is based on the manic R1, so putting on a screen and slapping on panniers would in effect, as some online reports suggest, create a R1 Tourer.
But before we completely rule it out, consider for a second that BMW created touring version of the S1000RR superbike and called it the S1000XR and almost immediately the bike was selling better than the RR in some markets. And Ducati almost single-handedly created the Sports Touring segment with the Multistrada 1200S, so there is an established market for it already and Yamaha knows that.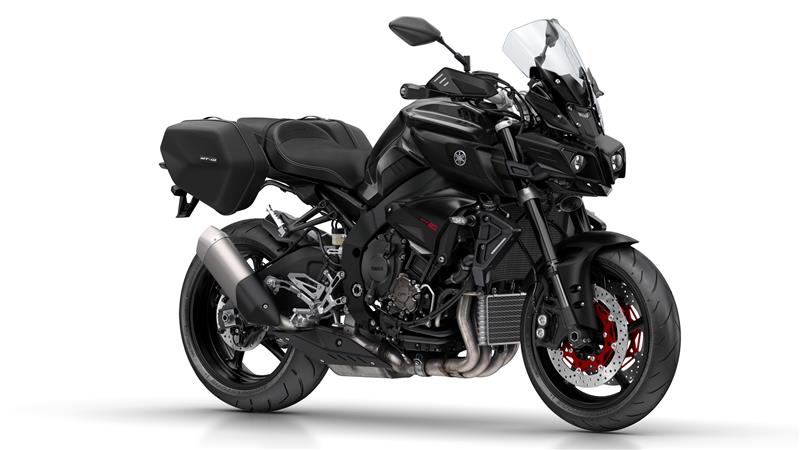 The Japanese company has previously offered a MT-10 Tourer Edition early 2017. The touring MT-10, shown in the photos above and below, featured soft panniers, a pannier frame, touring screen, GPS bracket, hand guards and a comfort seat.
Having already tested the market with the Tourer Edition, it would come as no surprise then should a MT-10 Tracer appear. At this year's EICMA perhaps?