Vespa @ EICMA 2016: Piaggio Group's Vespa brand spark huge buzz after unveiling electric-powered concept.
Another member of the home team that didn't disappoint in Milan this year was Vespa. Though it only had two new offerings that debuted, the iconic marque had one electrifying trick up its sleeve. Here's our round up of Vespa @ EICMA 2016.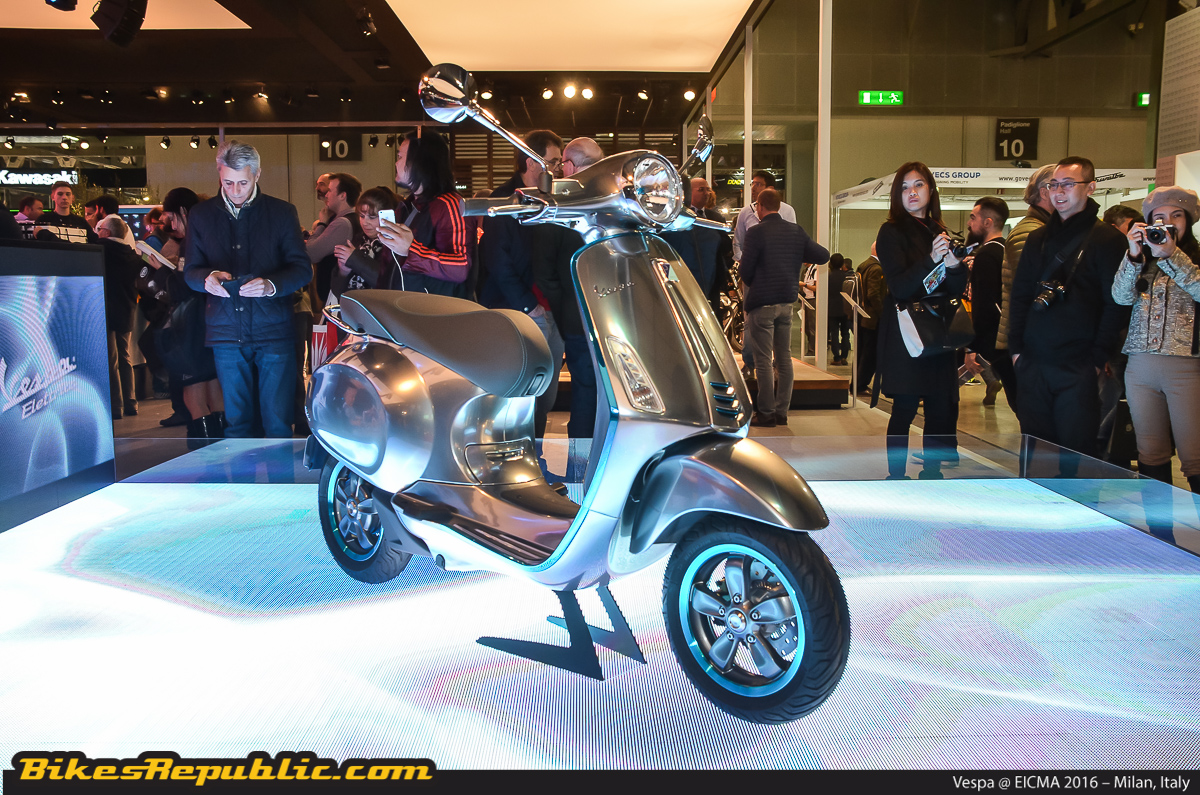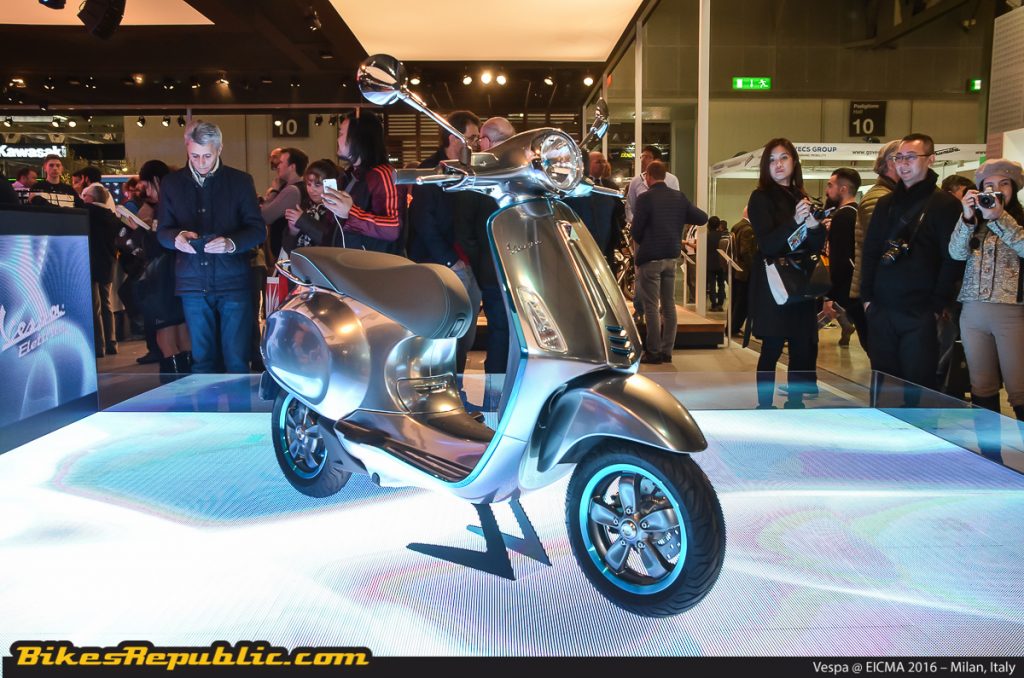 Vespa Elettrica Concept
Get ready for this: an electric-powered Vespa scooter that you can buy sometime in late 2017. Meet the cool and chromed-out Vespa Elettrica, the first ever electric-powered model ever created by the famed Italian institution.
Vespa now becomes the very latest player to join in on the zero-emissions arms race on two-wheels, and the Vespa Elettrica that bowed here in Milan is proof of the marque's serious view of the electrified mobility dream.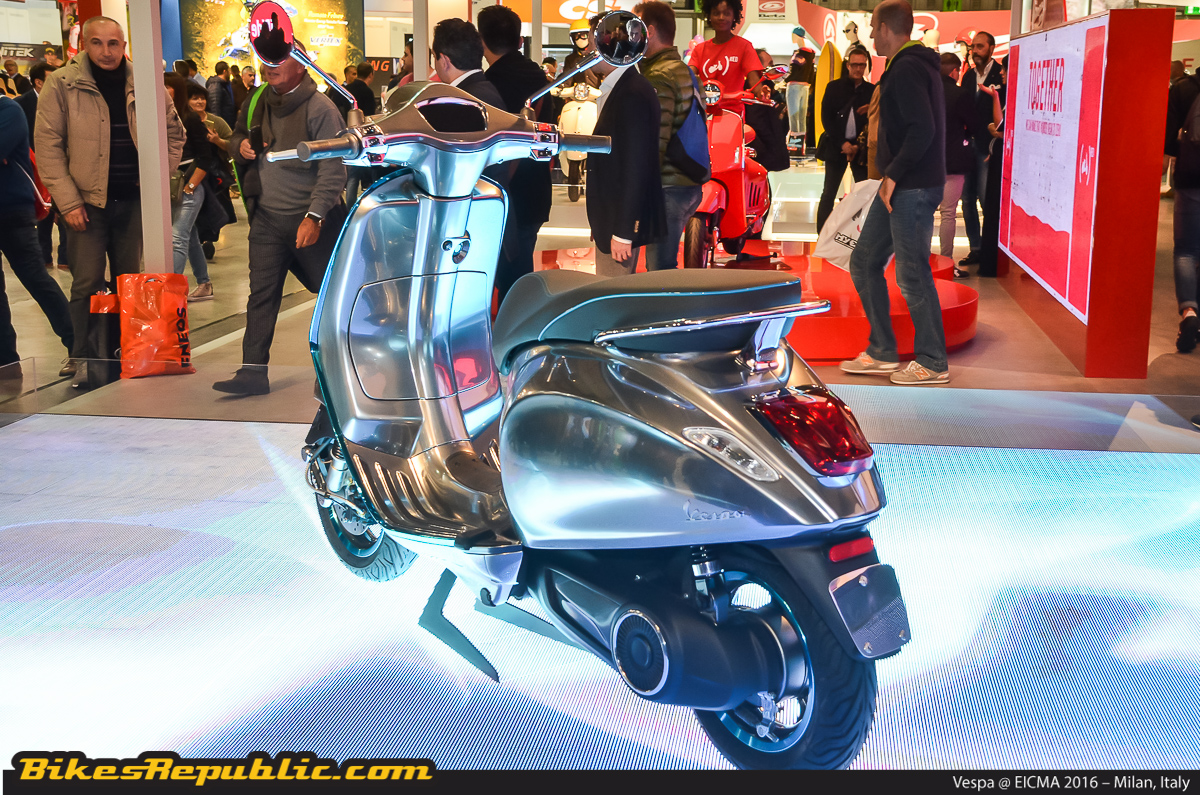 Vespa were keen to point out that its work at developing electric motors stretches back to the 1970s, and it now felt the time was perfect to take on this challenge. It even promises the Vespa Elettrica to be a 'true Vespa' by sticking to its signature ethos that made its other petrol-powered offerings a success.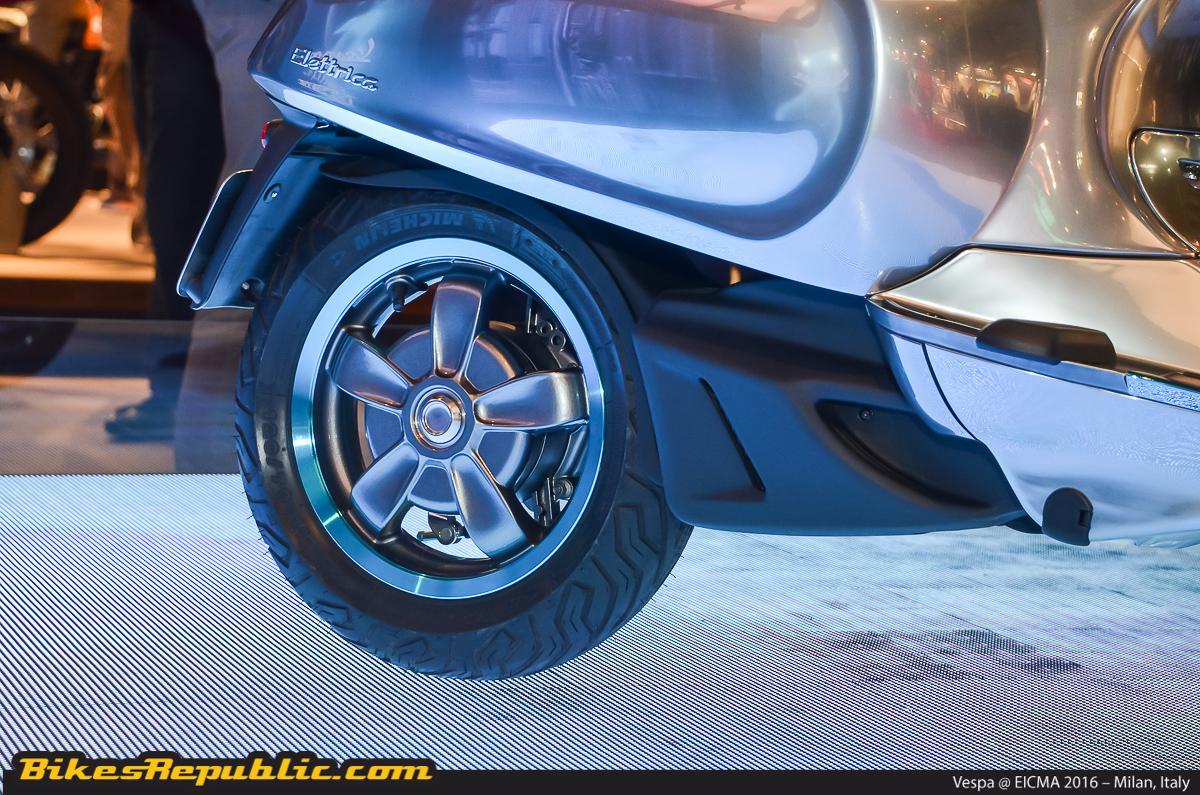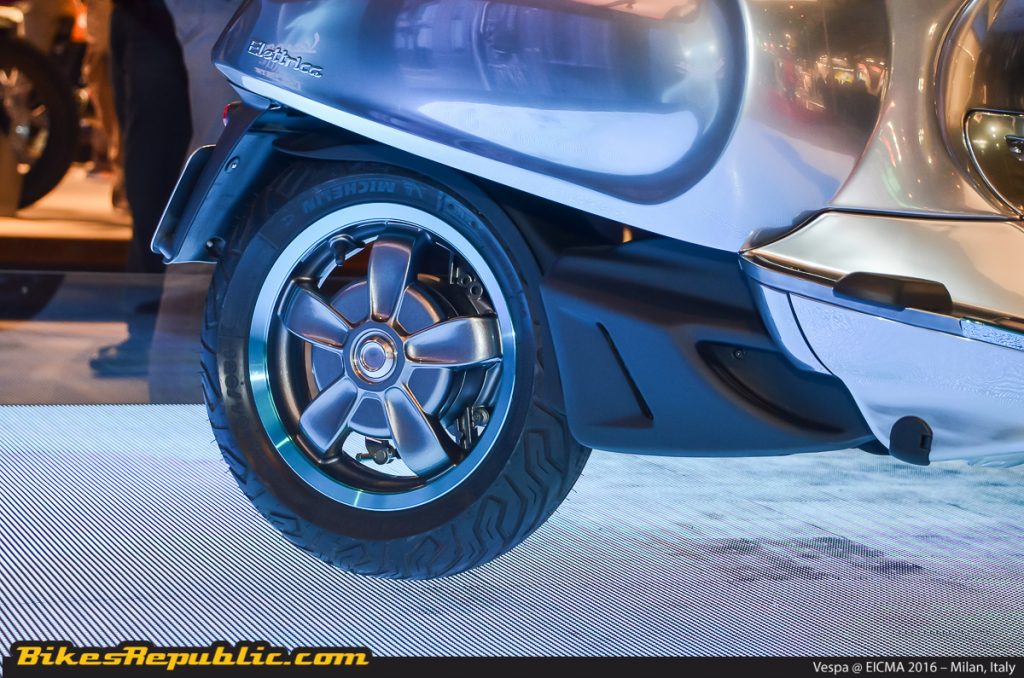 We reckon Vespa meant that it will still have that signature and distinct Vespa styling, with the absence of an exhaust pipe down the side of course. In the flesh, the Vespa Elettrica appears to live up tot that promise so far, and we can't help but admire its special chromed-out paint job with contrasting blue highlights.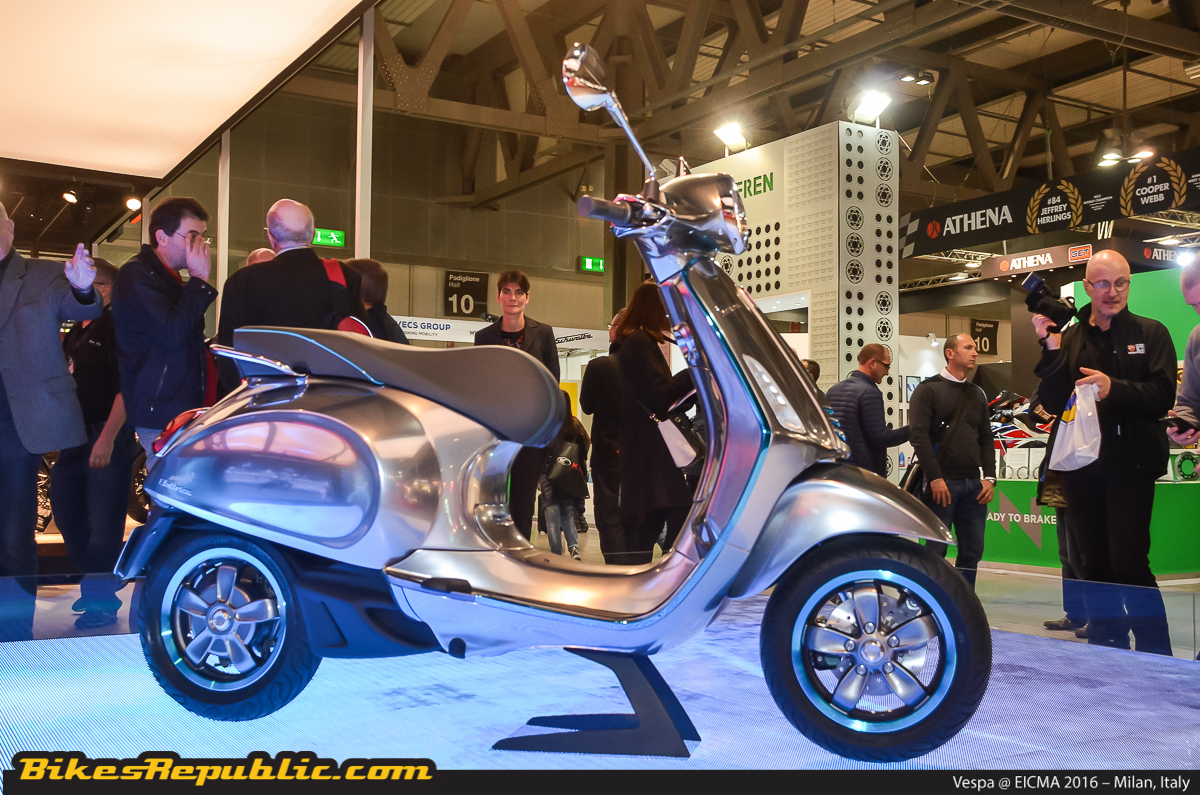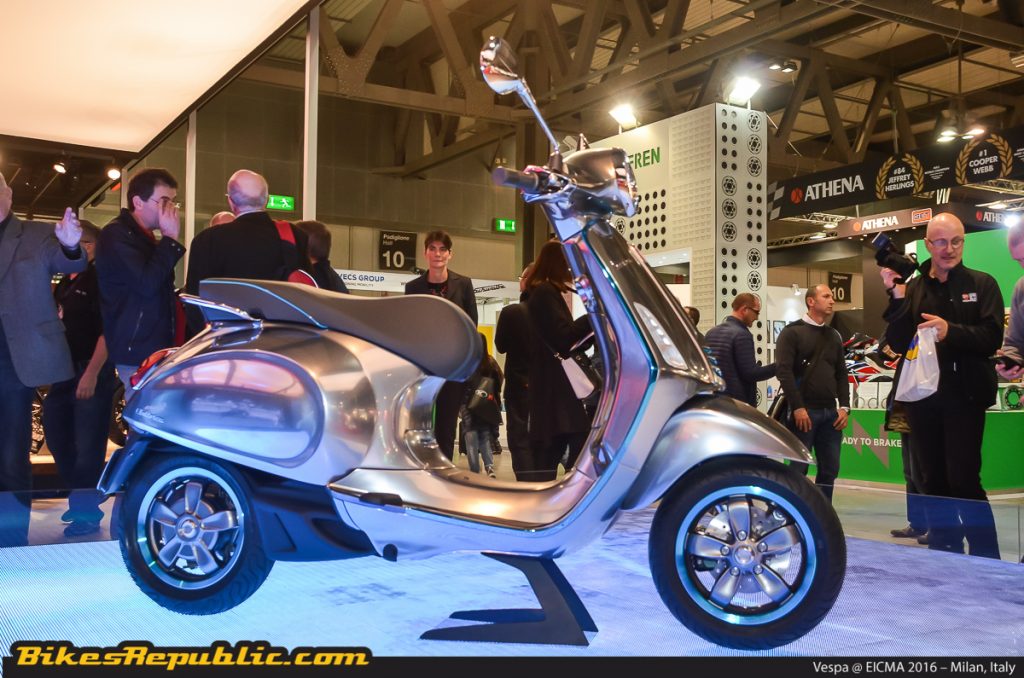 Vespa declined to reveal any details surrounding the Vespa Elettrica's motor output and battery rating, but we reckon we'll know more once it nears its production date. This is one truly exciting development indeed as fans will now get the marque's iconic styling packaged with guilt-free zero-emissions mobility.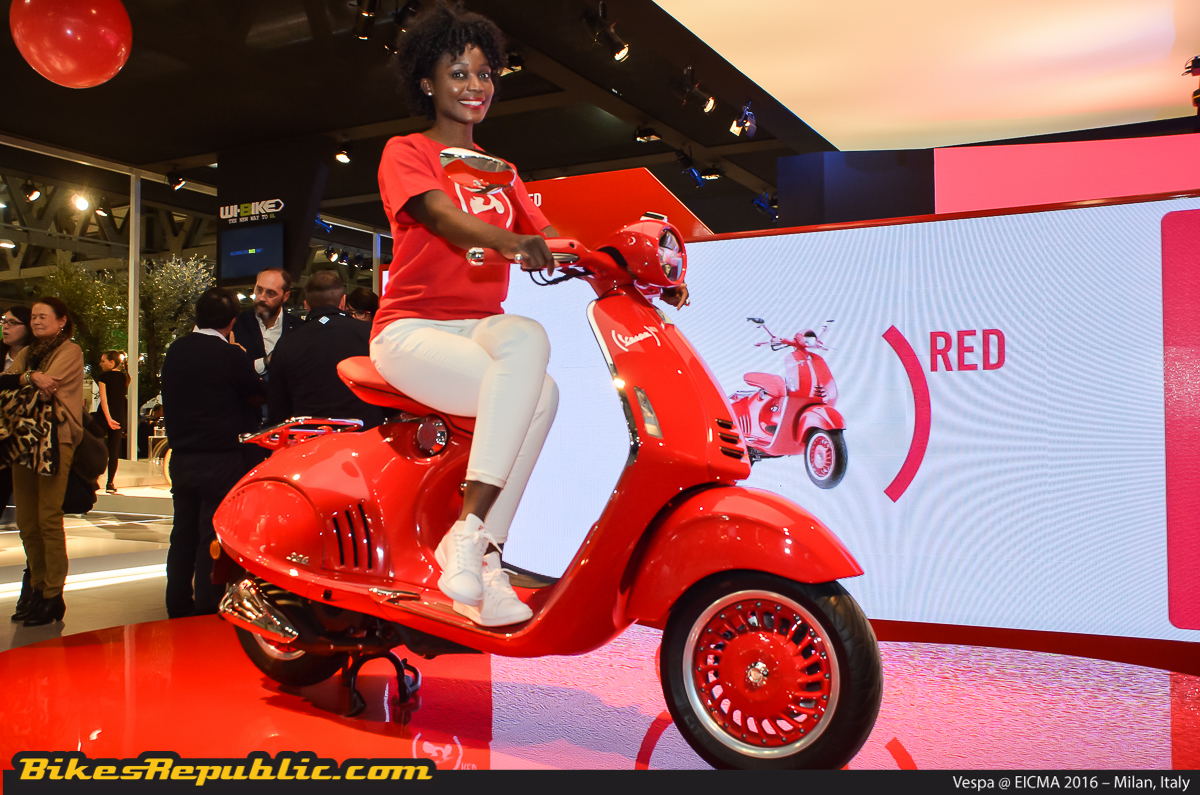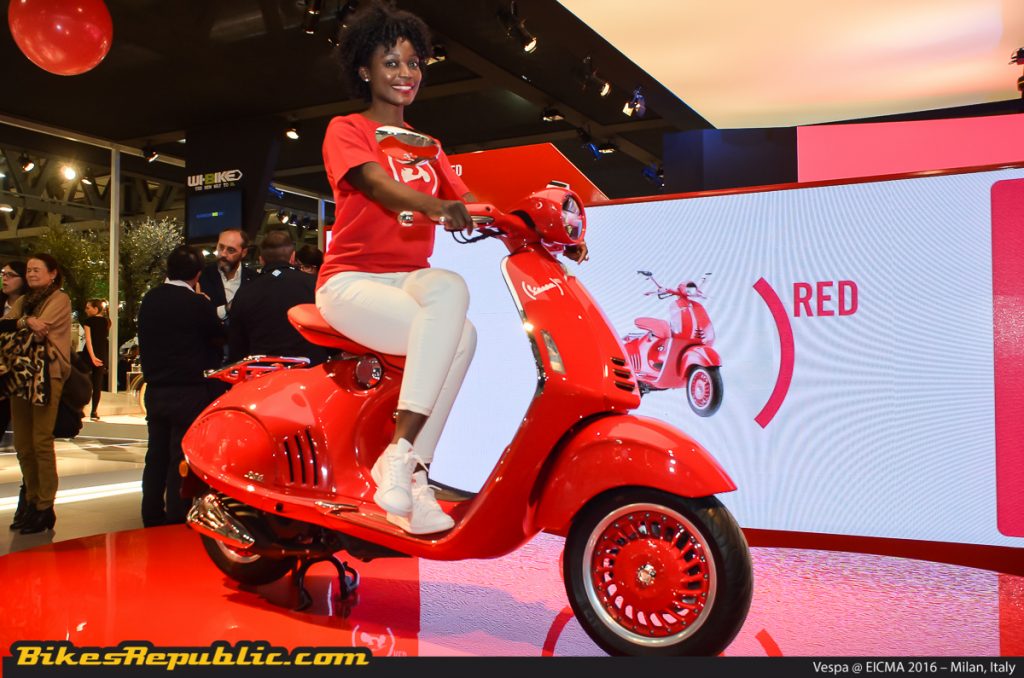 Vespa 946 RED
Also launched alongside the electrifying concept was the Vespa 946 RED. This is a collaborative effort between Vespa and the RED foundation started by celebrities Bono and Bobby Shriver.
This is essentially the stylish and chic Vespa 946 that we all know and love dressed in a special hue of red. More importantly, each sale of the Vespa 946 RED will see US$150 donated to the RED foundation and its efforts at donated to the Global Fund and the fight against AIDS.