The scene of Steve McQueen's character jumping over the Stalag Luft III fence on a motorcycle is immortalised in The Great Escape.

The bikes used in the shooting were actually Triumph TR6 Trophies.

One of the bikes is now on display at the Triumph Factory Visitor Experience facility.
The 1963 film, The Great Escape, had always been lauded as one of the best war movies of all time. But that scene of Steve McQueen's character nicknamed "The Cooler King" jumping over the POW camp's 12-ft. high fence on a Triumph TR6 Trophy turned The Great Escape into one of the best bikie movies, too.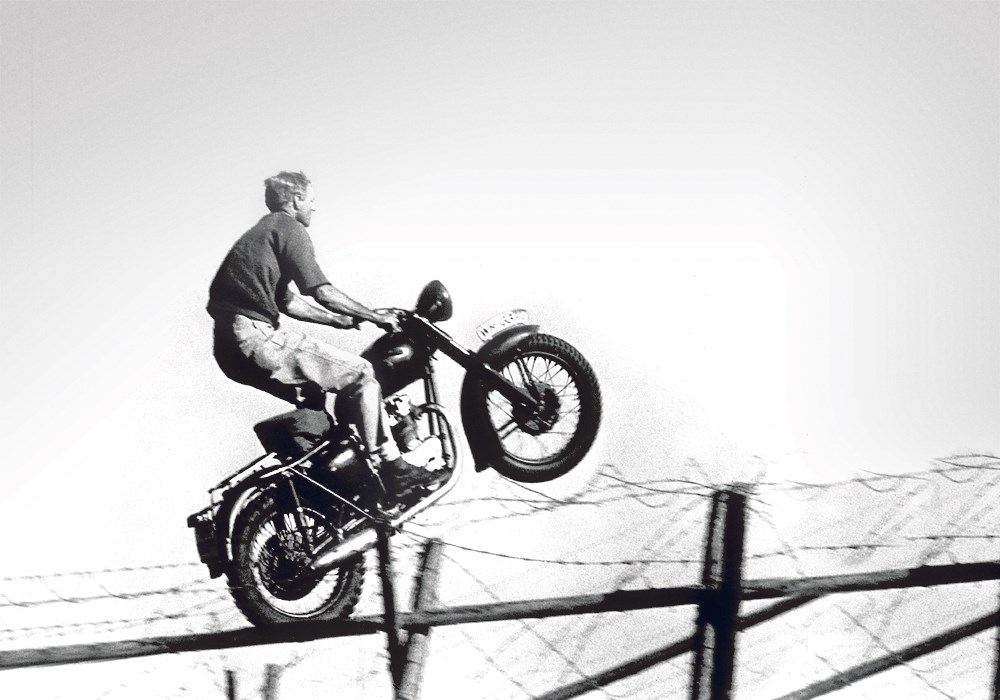 There were actually three bikes used in the movie; they were all Triumph TR6 Trophies, dressed up as BMW R75s used by the Wehrmacht (German Army) as there were very few running R75s around at the time and the escape scene needed a bike that's lighter, faster and handled better. The TR6R Trophy fitted the fill to perfection so the producers got a few and prepared them spec- and aesthetic-wise for the film.
However, all three Triumphs disappeared after filming, just as both the Easy Rider bikes in 1969 (and you thought missing jet engines was impossible). But this particular bike was traced to being sold to a farmer, who used it… of all things… to herd cows. You'd probably imagine him yelling "There is no escape!" to his bovine subjects.
Dean Shepherd bought it from another farm worker who inherited it after the farmer's demise and restored it to its original state in the film.
The Great Escape bike is now displayed at the Triumph Factory Visitor Experience near Triumph Motorcycles Ltd.'s HQ in Hinckley, Leicetershire. It will then be displayed at the Salon Privé Concours de Elegance at the Blenheim Palace near Oxford. According to Auto Classics, the bike will be entered into the Class B event for exceptional motorcycles built between 1940 and 1979. (Please click on this link to learn more about the visitor centre.)
Triumph Motorcycles will open Visitor Experience Centre and factory tour
Bikes Republic will be travelling to the UK to visit Triumph Motorcycles Ltd.'s HQ and the Triumph Factory Visitor Experience in October this year, and we truly, sincerely, hope to see The Great Escape TR6 Trophy there! (Otherwise our Editor will throw a tantrum.)
The TR6 Trophy has a soul successor in manufacturer's current modern classic lineup in the shape of the Bonneville Street Scrambler. It was so fun to ride that we swore we were overcome by the visions of Steve McQueen's jump and were tempted to jump it over a few roadside railings. Just kidding.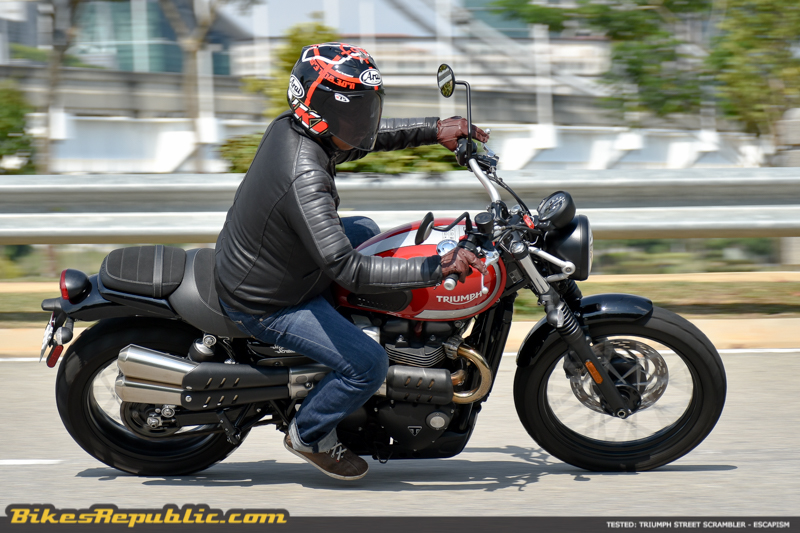 (Please click on this link to learn more about The Great Escape and the Triumph Bonneville Street Scrambler.)
Oh, one more movie trivia before we end: Chris Pratt's character rode the Street Scrambler in 2015's Jurassic World.