The 2016 schedule for the third edition of the Shell Advance Asia Talent Cup has been revealed, featuring 12 races.
Even though the cup is only two years old, it has already produced a world championship rider – Adam Norrodin.
2016 will once again see the championship contested over six rounds in five different countries each round hosting two races. Sepang will see the season kick off with two days of testing in February before the Cup heads to Thailand to race alongside the WSBK Championship.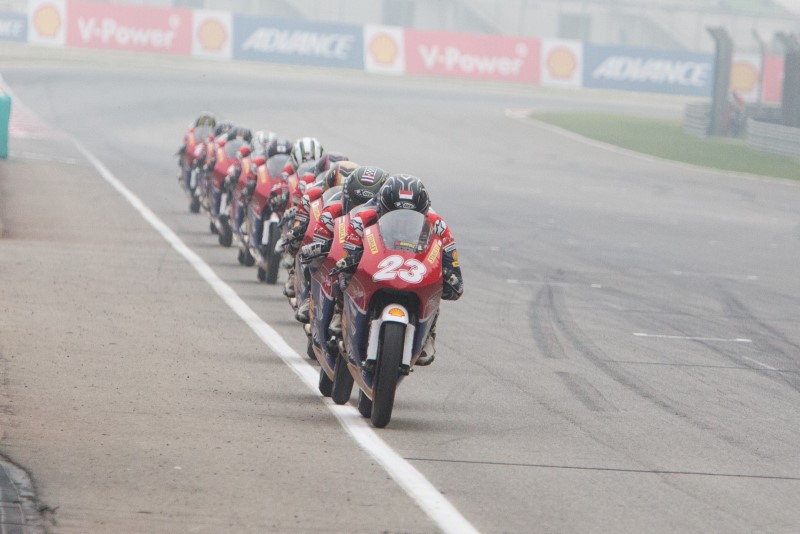 Qatar will host races three and four from March, the Shell Advance Asia Talent Cup racing alongside the MotoGP World Championship. Mid-May will see the Cup riders return to Sepang for their first races at the Malaysian circuit, once again alongside the WSBK Championship before heading to the Zhuhai circuit in China. This race will run with the highly popular Pan Delta event.
The final two rounds of the 2016 Shell Advance Asia Talent Cup season will see the youngsters follow the MotoGP riders to Motegi and Sepang in October for last four races. 12 races and ample practice time offer riders a chance to learn the tracks and continue to improve their race craft.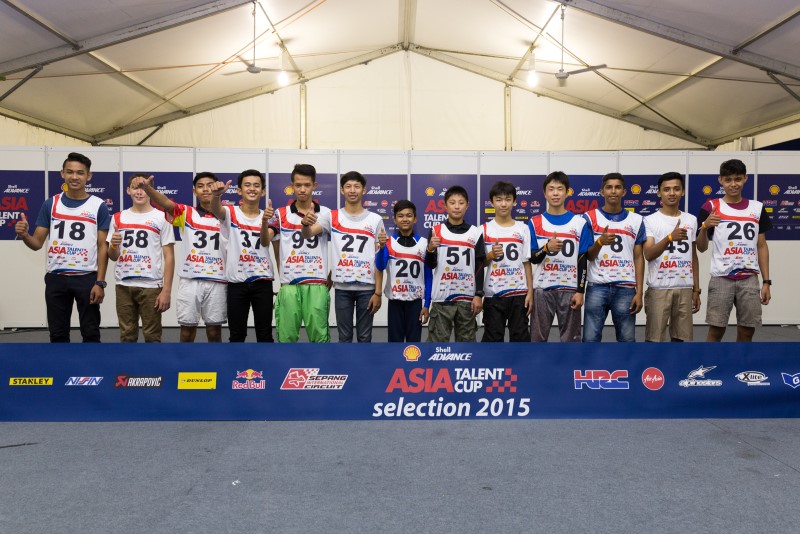 The riders who will be participating in the 2016 Shell Advance Asia Talent Cup are:
Tom Stewart William Edwards (Australia)
Ahamed Kadai Yaseen (India)
Irfan Aradiansyah (Indonesia)
Dwiki Hardhiana Suparta (Indonesia)
Faldhan Novayaser Mardani (Indonesia)
Alif Akbar Utama (Indonesia)
Basyiruddin Samhan Mashuri (Indonesia)
Riku Sugawara (Japan)
Yuki Kunii (Japan)
Shogo Kawasaki (Japan)
Muhammad Izam Ikmal (Malaysia)
Muhammad Khairul Ikhwan Bin Ajis (Malaysia)
Amirul Hakim Bin Mohd Rizal (Malaysia)
2016 SAATC Race Calendar:
| | | | | |
| --- | --- | --- | --- | --- |
| Date | Event Type | Coinciding Event | Circuit | Country |
| 9 th – 10 th February | Test | None | Sepang | Malaysia |
| 11th – 13th March | Races 1&2 | WSBK Thailand | Buriram | Thailand |
| 17th – 20th March | Races 3&4 | MotoGP Qatar | Losail | Qatar |
| 13th – 15th May | Races 5&6 | WSBK Malaysia | Sepang | Malaysia |
| 16th – 19th September | Races 7&8 | Pan Delta | Zhuhai | China |
| 14th – 16th October | Races 9&10 | MotoGP Japan | Motegi | Japan |
| 28th – 30th October | Races 11&12 | MotoGP Malaysia | Sepang | Malaysia |