The first ever qualifying session of the Shell Advance Asia Talent Cup took place in the late afternoon sun at the Losail circuit, in Qatar. With strong winds blowing down the starting straight all the riders had to adapt to the changed weather conditions as the gusts of wind not only robbed them of top speed but also threatened to get under the fairing of the Honda NSF250R machines mid corner and caught out a few of the riders including the tall number 7 Fakhrusy Rostam, who lost the front end early on and only managed to set a fast time with 5 minutes remaining to slot in 15th.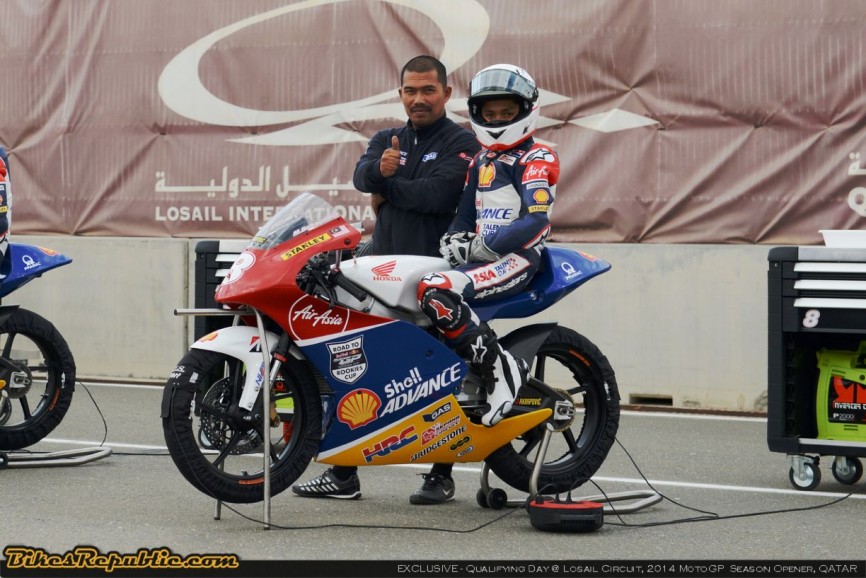 Coping best with the conditions was talented Japanese rider Yuta Date riding the motorcycle number 6. Date has been in and around the top half dozen riders all week during practice but made the most of today to take pole position with a 2:14.369 lap time. Today's tough weather conditions were felt by all riders, include Date who was over 2 seconds slower then his best lap time the day before.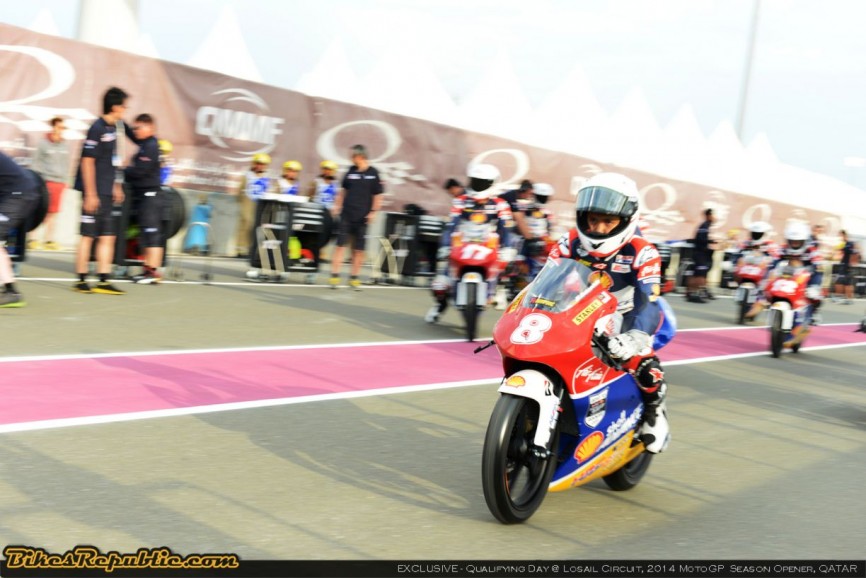 Date will be joined on the front row of the grid by his compatriot Ryo Mizuno and rising female star Muklada Sarapuech. The Thai rider has never let the fact the she is the only girl in the competition hold her back, in the pits and on the track she has held her own so far and will look to make the most of the front row start for tomorrow's inaugural Shell Avance Asia Talent Cup race.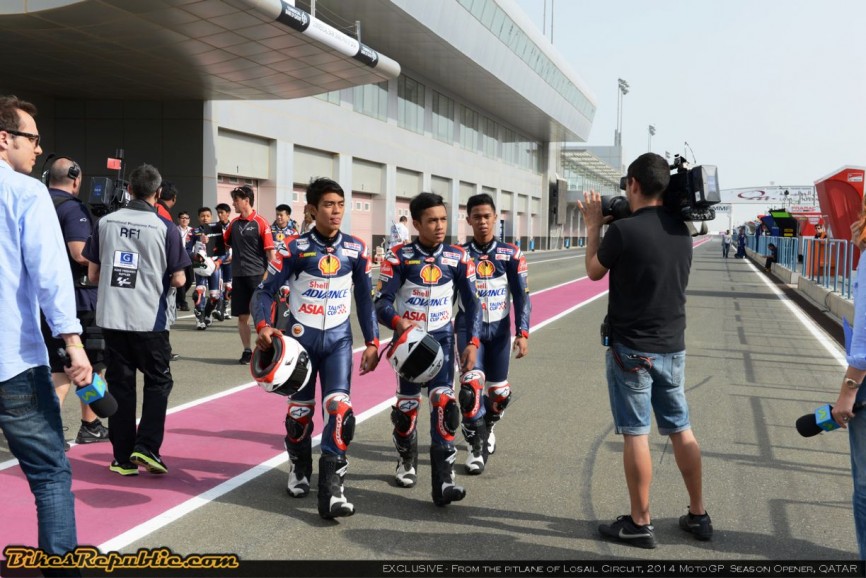 Of the Malaysian riders who were selected for the SAATC, all of the qualified outside the top 10 grid spot. Adam Norrodin set the pace for the Malaysians with a time of 2'16.576 to take 12th place. He posted a top speed of 204.1km/h. In 13th spot was his brother Ibrahim Norrodin with a time of 2'16.641 and a higher top speed of 208km/h. In 16th place was Shaffiq Ezzariq with a time of 2'17.335 (211.4km/h) while in 17th was Nazirul Bahauddin with a time of 2'17.365. Azhar Noor qualified 18th with a time of 2'17.823 (201.7km/h) and Helmi Azman took 19th spot with a time of 2'17.935 (203km/h). The last of the Malaysian line went to Shafiq Rasol who took 20th place with a time of 2'18.091 and a top speed of 197.9km/h.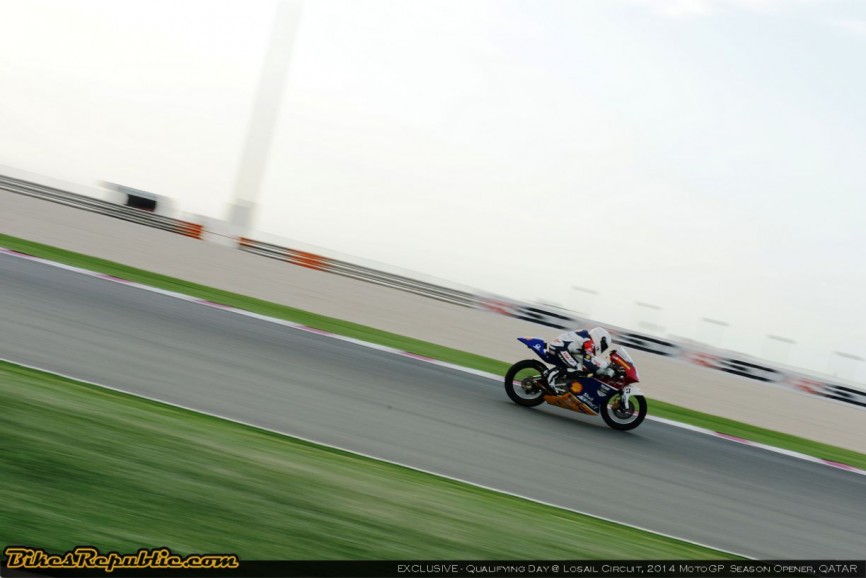 All 22 riders made it inside the qualifying standard for the grid with just 4 seconds separating them so the battles should be close up and down the field as they look to score their first points at the Losail track.