Mforce Bike Holdings Sdn. Bhd., recognized as the official custodian of the QJMOTOR brand in Malaysia, stunned motorcycle aficionados by revealing the striking SRK600RC.
Boasting a 600cc engine, this bike is poised to redefine the mid-range motorcycle segment with its captivating design and exhilarating performance.
The SRK600RC is available in two colour options, both offering Gresini Racing Moto2 livery.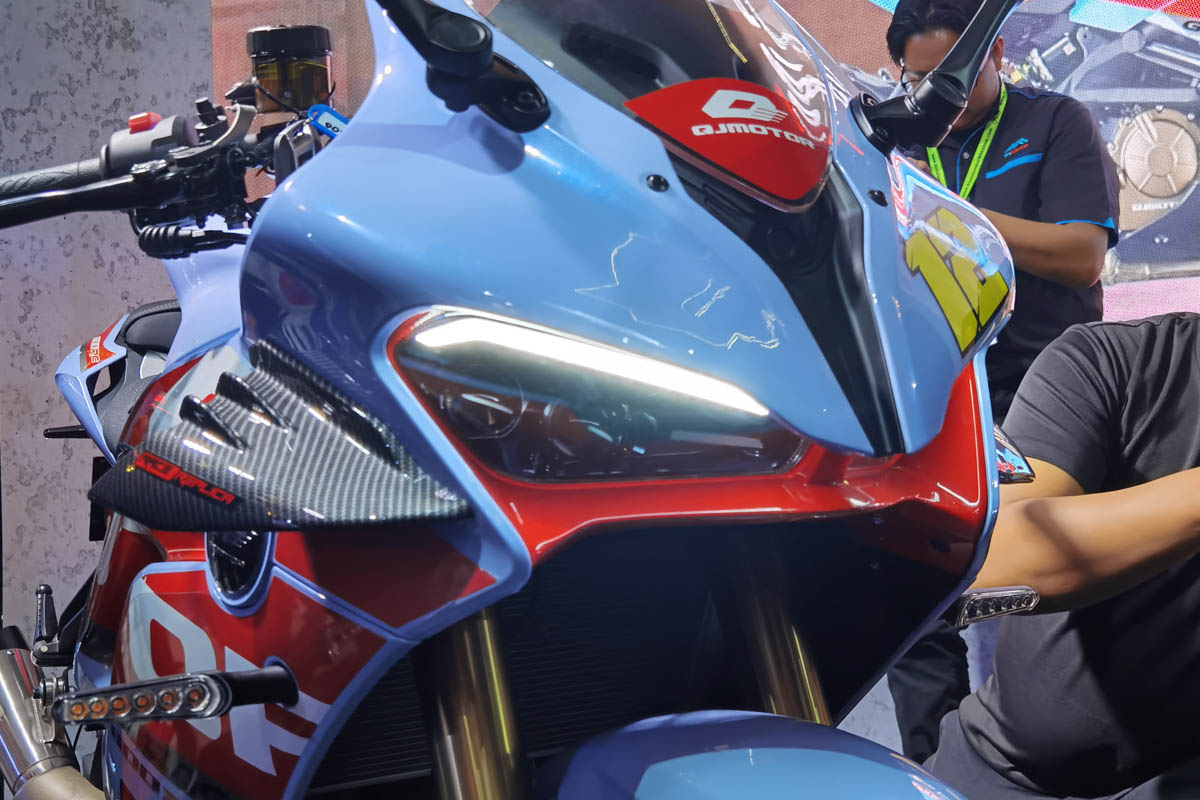 Starting at RM39,888 (exclusive of insurance and road tax) and available in elegant shades of Black and Blue, the SRK600RC stands as a testament to QJMOTOR's commitment to craft, performance, and value.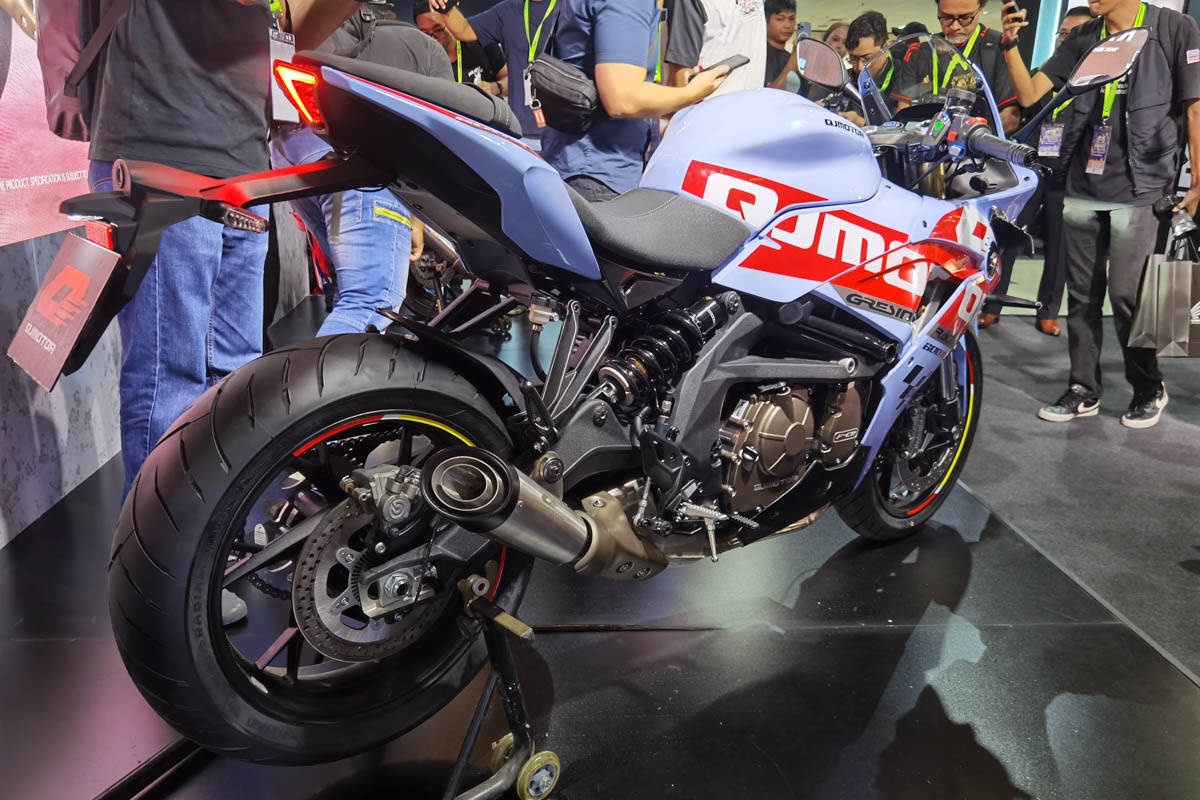 Delving deeper into its core, the SRK600RC houses a meticulously engineered four-cylinder, 16-valve engine fortified with a DOHC system. The liquid-cooled mechanism ensures optimal thermal management, allowing the motorcycle to deliver consistent power outputs across varying conditions. With a staggering 81hp @ 11,000rpm and an impressive torque of 51Nm @ 10,500rpm, the SRK600RC is set to offer riders blistering acceleration and thrilling performance with every twist of the throttle.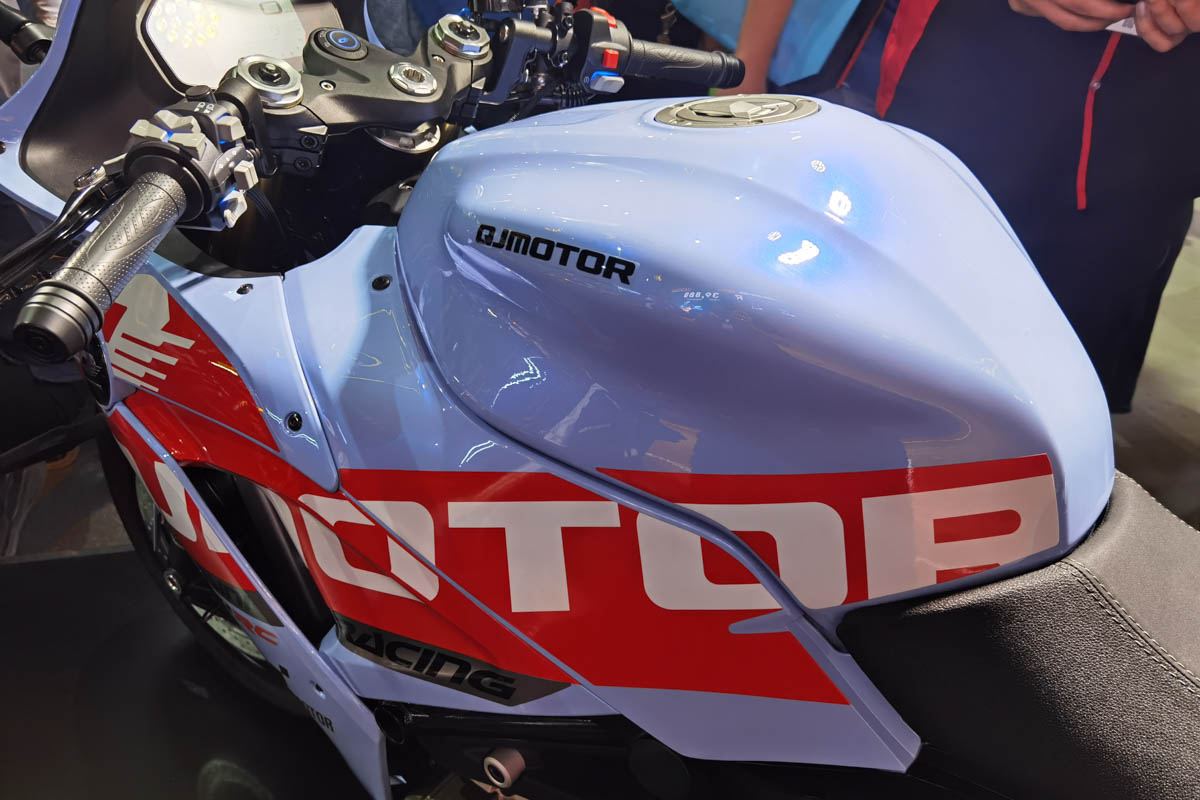 Complementing the robust engine is a Manual Multi-Plate Wet Clutch (ASC) paired with a 6-speed manual transmission. This combination ensures smooth gear transitions, granting riders a greater degree of control and responsiveness, essential for both city jaunts and long rides.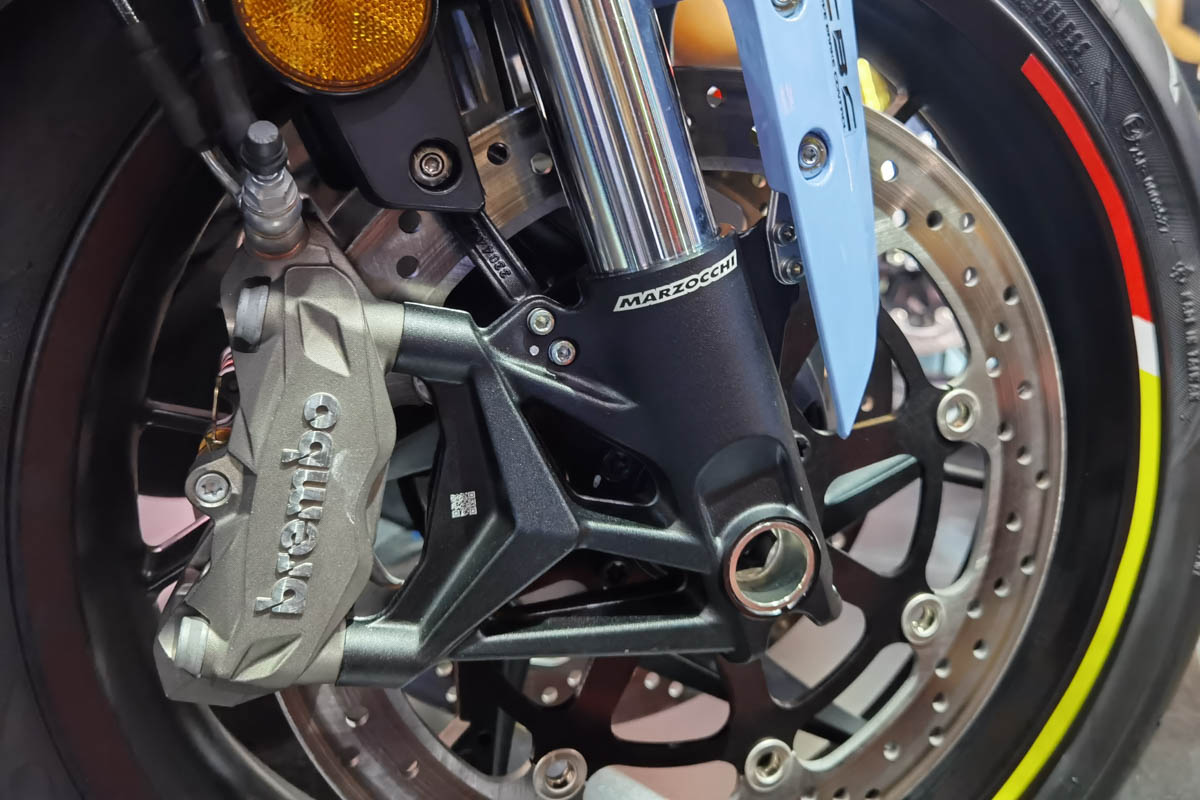 Weighing 225kg, the SRK600RC strikes a balance between agility and stability. It's evident that every gram and every design line was meticulously thought out, guaranteeing optimal on-road performance. Further enhancing rider safety is the inclusion of an Anti-Lock Brake System (ABS) and a quickshifter (for up-shift only).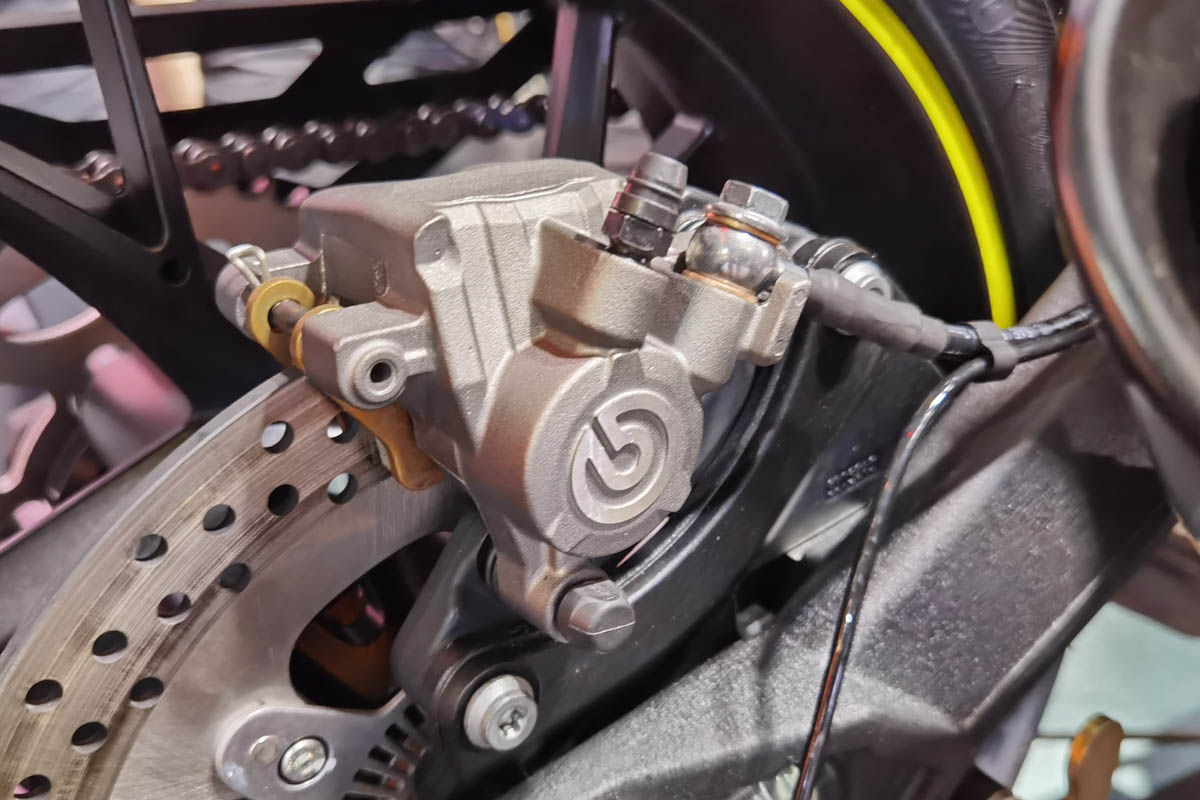 This advanced braking mechanism ensures that the wheels don't lock up during sudden or intense braking situations, thereby bolstering braking efficiency and reducing chances of skidding.
Beyond its mechanical prowess, the SRK600RC showcases an impeccable design ethos. It isn't just a machine; it's a work of art. The attention to detail, the sculpted bodywork, and the aggressive stance promise not only a delightful ride but also turning heads wherever it goes.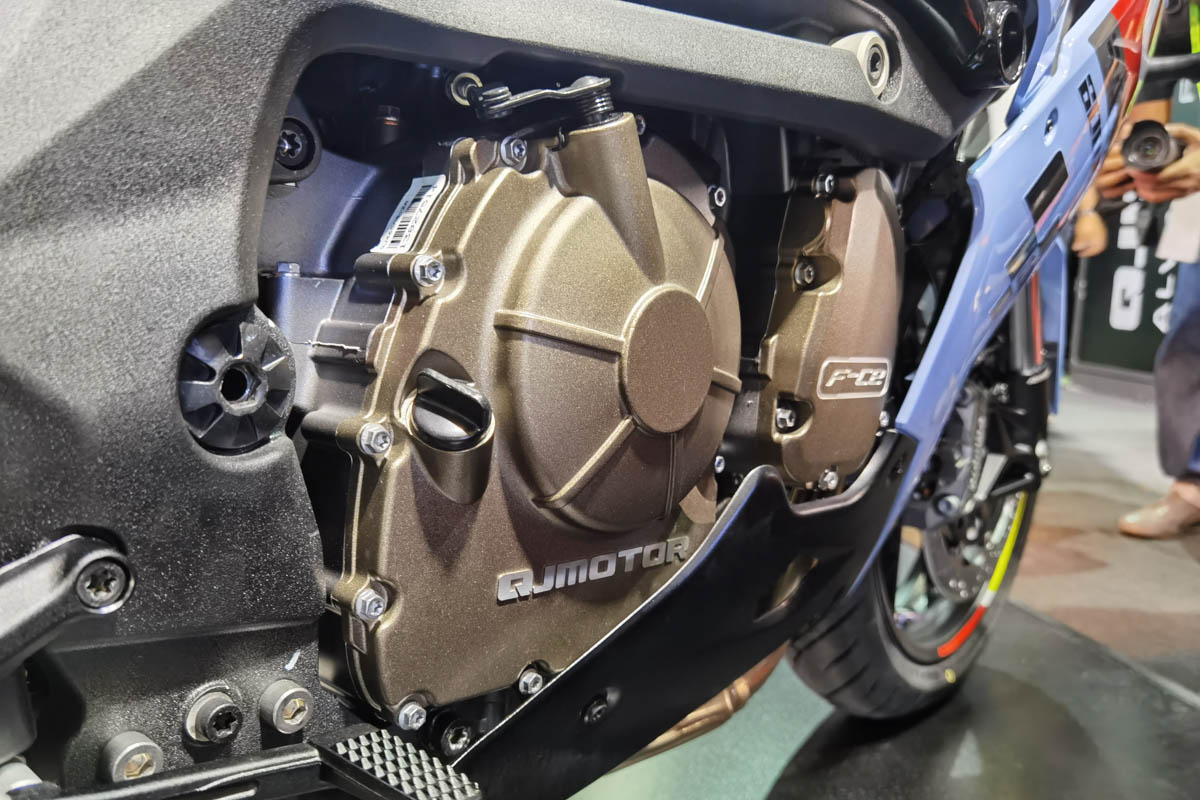 For those eager to experience the SRK600RC firsthand, this magnificent machine is now available across all authorized QJMOTOR dealers in Malaysia.