Malaysia Superbike Championship (MSC) welcomes new and affordable Pirelli 250cc & 300cc Race Series for newbies.
Open to 250cc & 300cc production machines
Affordable entry fees (from RM250* per round)
Amateurs and newbies welcomed
AAM-sanctioned series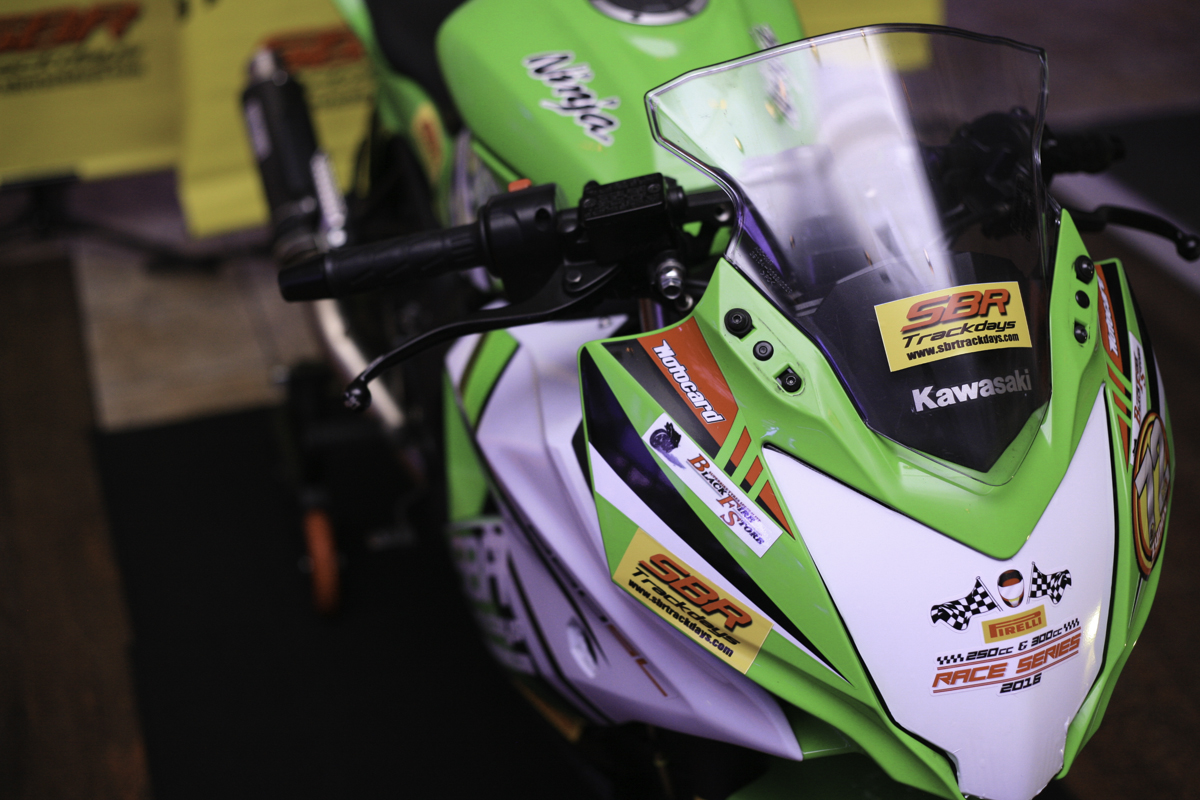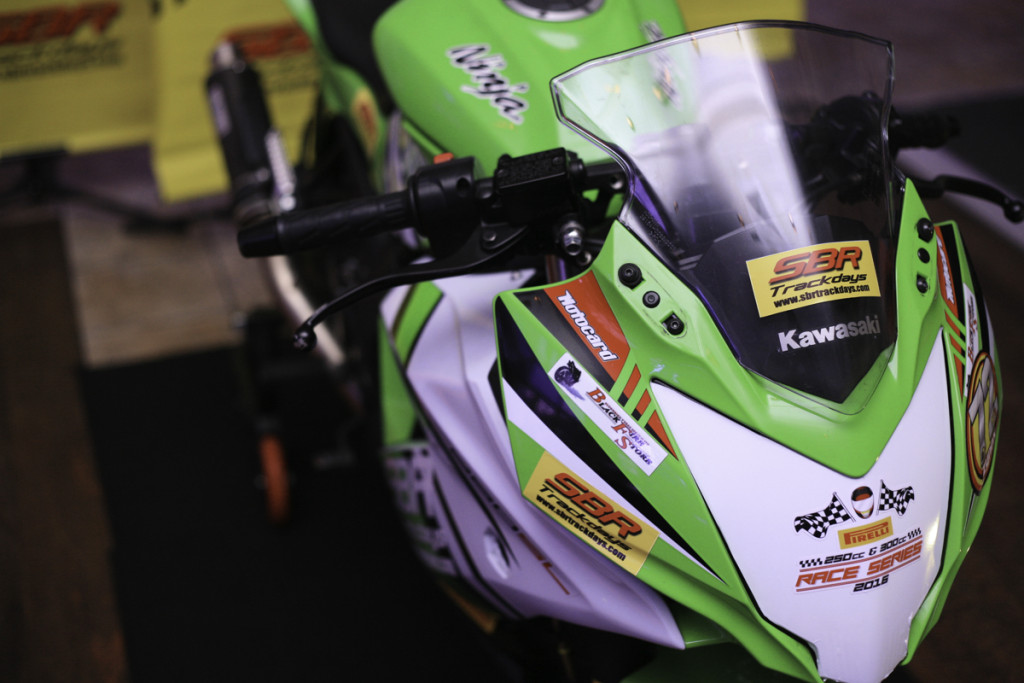 Good news for avid amateur and newbie racers, the Malaysia Superbike Championship (MSC) has announced a new category just for you this year called the Pirelli 250cc & 300cc Race Series.
Essentially, this is the existing MSC Open 250cc Category that has been revised to mirror a similar entry-level category as featured in the Asia Road Racing Championship (ARRC) series. This category is organised by SBR Trackdays and is supported by Pirelli Malaysia.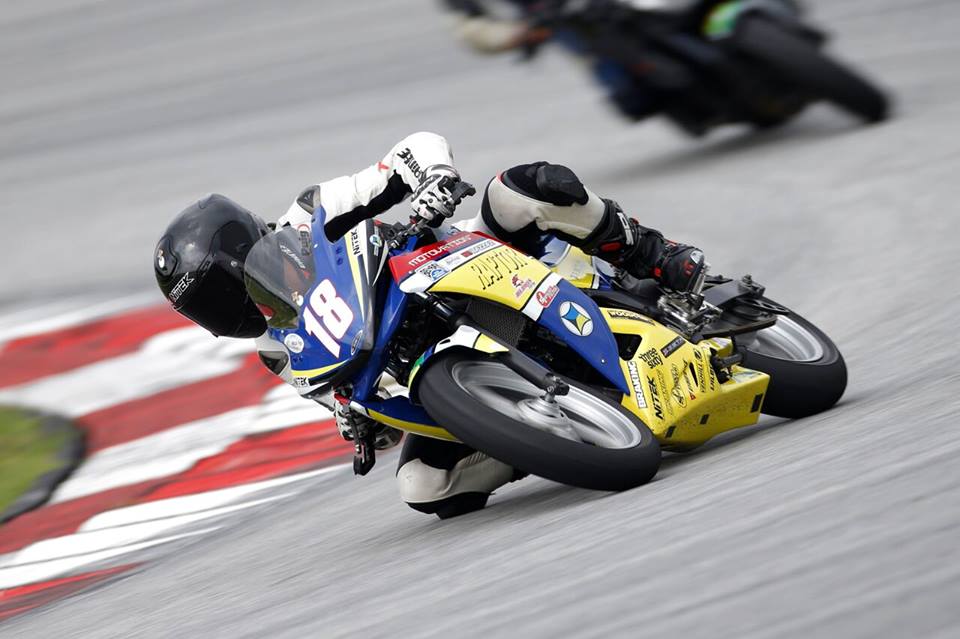 Presently, both Sepang International Circuit (SIC) and SBR Trackdays are in the midst of finalising the class' full technical regulations. However, BikesRepublic has been informed that the category is open to production bikes powered by liquid-cooled four-stroke 250cc single- and twin-cylinder engines only and bikes with 300cc single-cylinder engines only.
Additionally, spec-tyre rule will be applied here as well just like other classes in the MSC. All bikes will race using Pirelli Supercorsa SC2 tyres as the tyremaker is using the category as a platform for its product development as well. SBR Trackdays and SIC will announce the full technical regulations as soon as it is finalised.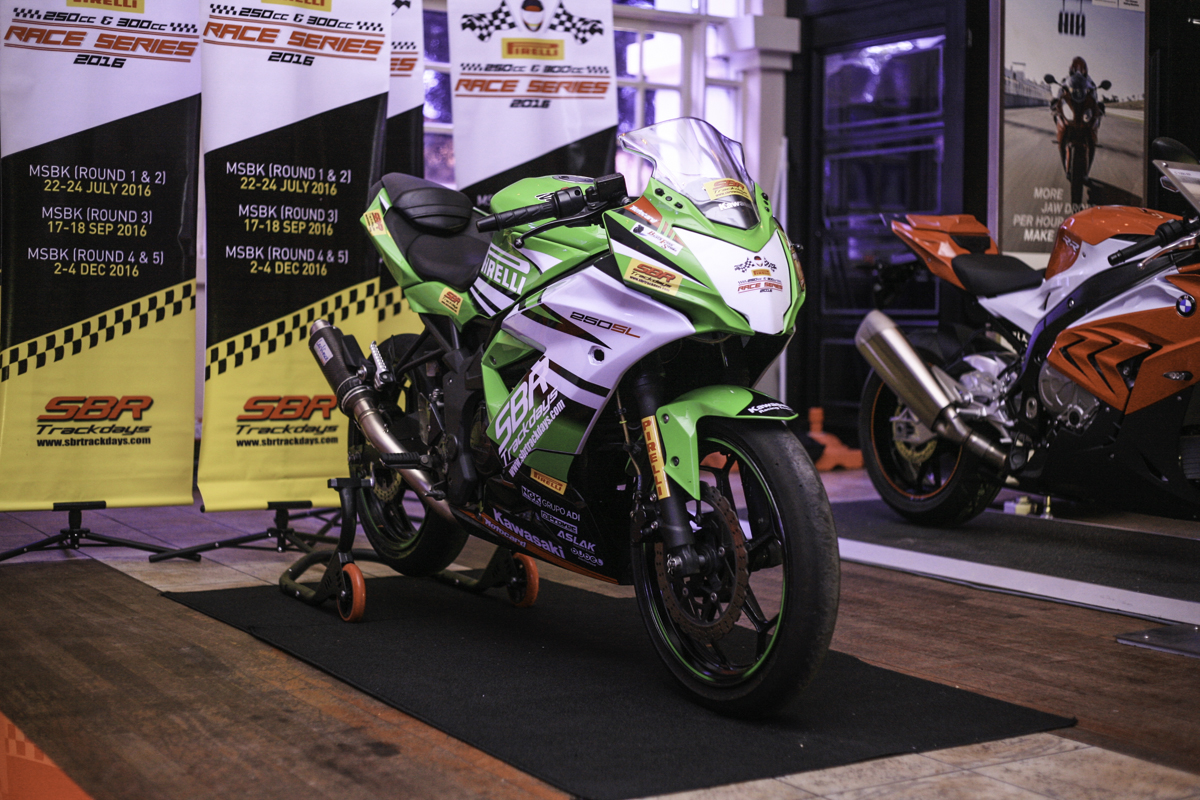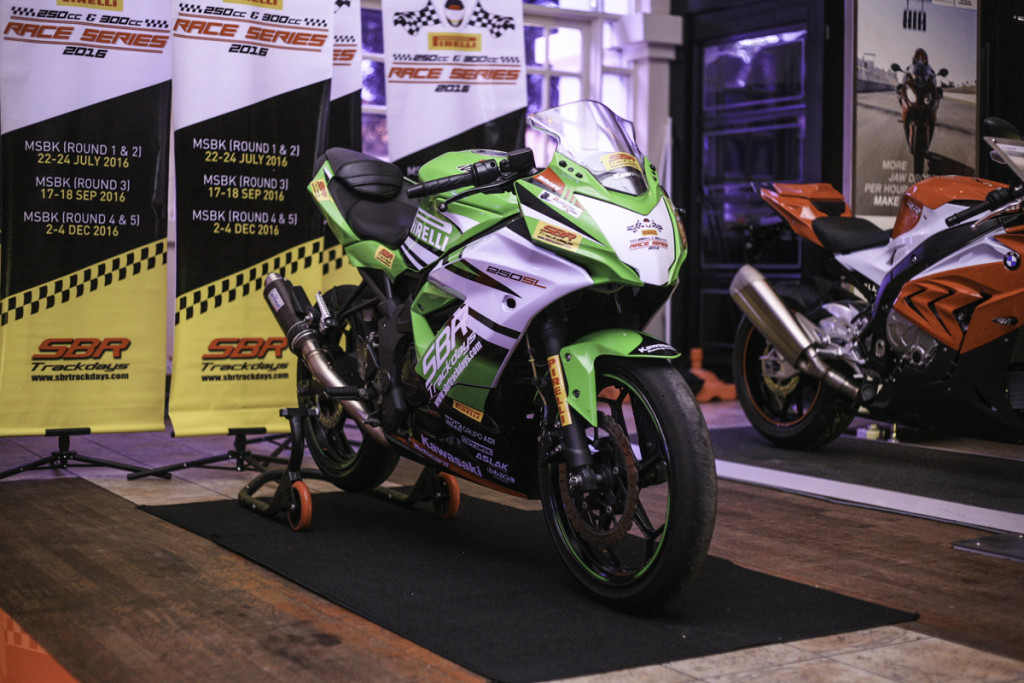 SBR Trackdays' aim with this class is to provide a proper avenue for racing enthusiasts to enjoy themselves under safe racing conditions at the track; instead of using the street to showcase their talent in racing. SBR Trackdays' spokesperson Joe Lee further added:
"We are fully committed to this programme as we aim to have this race series on a long-term basis as it will provide the opportunity for more teams, workshops, privateers to show their talent and for motorsports brands to showcase their products' performance."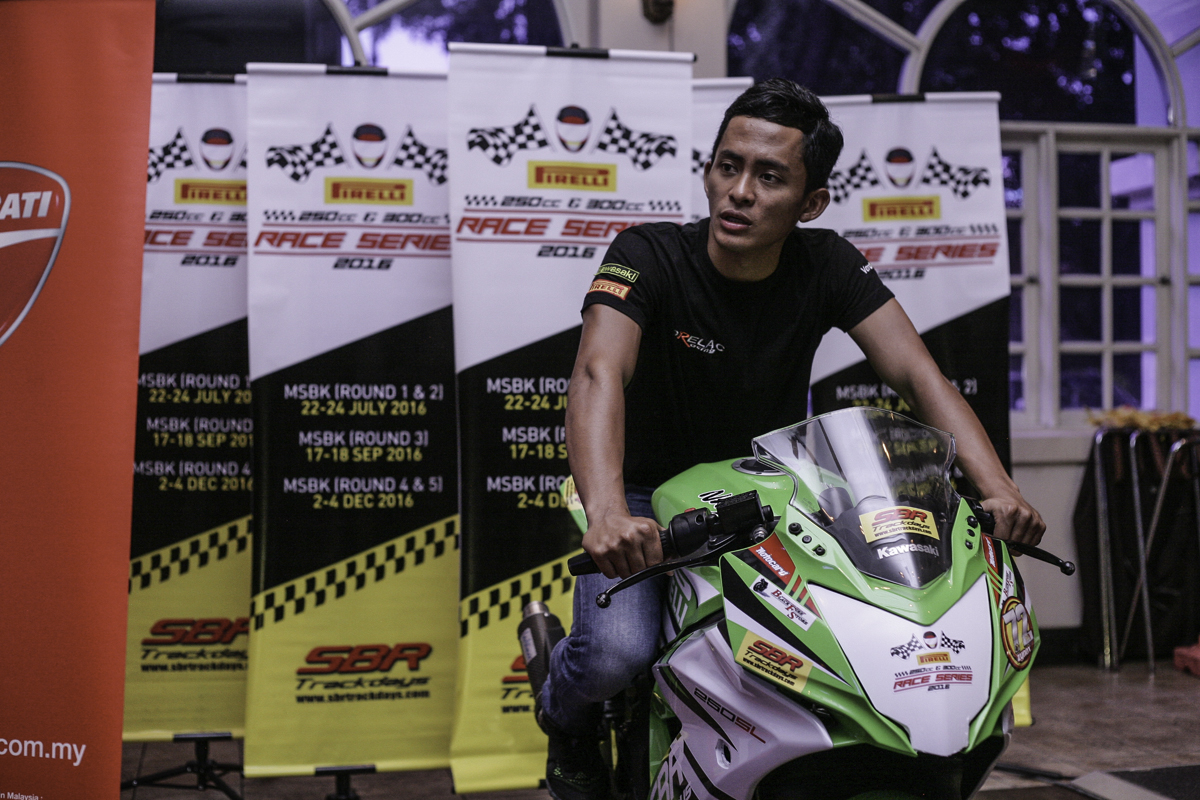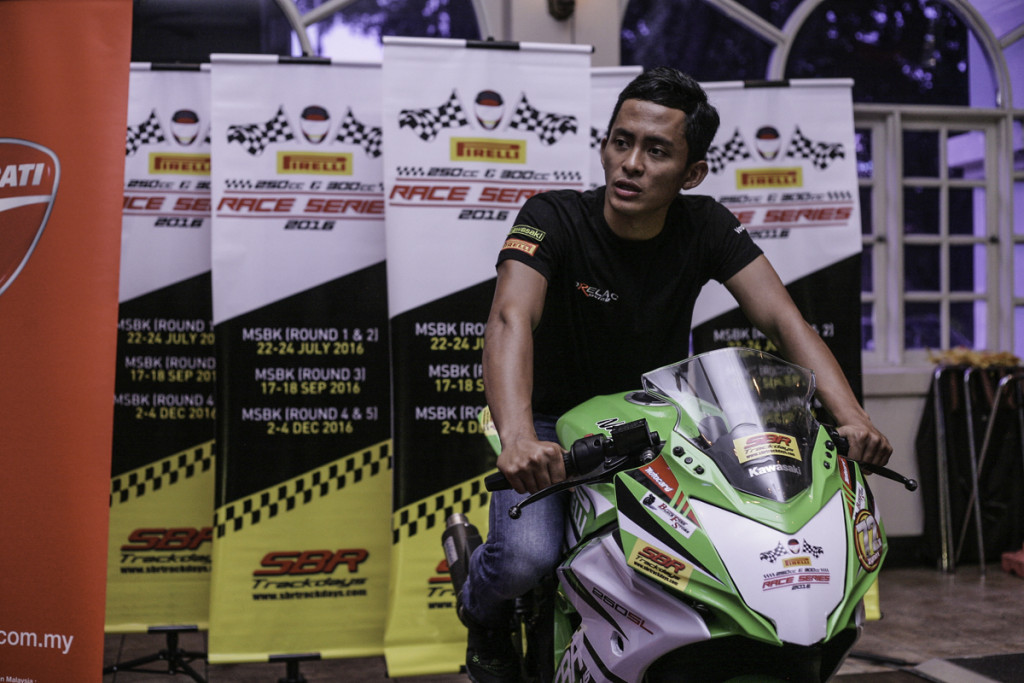 A total of 5 championship rounds will be held across three weekends alongside the main MSC 2016 program. Each round features two 8-lap races whilst each weekend will have one 30-minute Free Practice run and one 30-minute Qualifying session as well.
Entry fee stands at a very affordable price of RM250* per round or RM1,193** for the entire season. Riders will also need to apply for an AAM Motorsports Competition License to race in this category. Here's the basic calendar and rundown given to us by SBR Trackdays for a better understanding:
Pirelli 250cc & 300cc Race Series Rundown
Round 1 & 2

July 22 – July 24

1x Free Practice (30 mins)

1x Qualifying (30 mins)

Race 1 – 8 laps

Race 2 – 8 laps

Race 3 – 8 laps

Race 4 – 8 laps

Round 3

Sept 17 – Sept 18

1x Free Practice (30 mins)

1x Qualifying (30 mins)

Race 1 – 8 laps

Race 2 – 8 laps

Round 4 & 5

Dec 2 – Dec 4

1x Free Practice (30 mins)

1x Qualifying (30 mins)

Race 1 – 8 laps

Race 2 – 8 laps

Race 3 – 8 laps

Race 4 – 8 laps

Entry Fee
RM250* per round

RM1,193** per season

(*6% GST not included)

(**6% GST included)
Both SBR Trackdays and SIC are expecting an entry list of up to 30 riders for this new category this year. Teams and riders who wish to race in the Pirelli 250cc & 300cc Race Series will need to register with SBR Trackdays through the following contact:
Ms Shirin Aziha
Event Director, SBR Trackdays
+6013-2029037
shirin@sbrtrackdays.com
(Image credit: SBR Trackdays & SIC)