French motorcycle manufacturer Peugeot Motocycles is gearing up for significant growth in the Italian market, bolstered by a promising collaboration with the iconic British brand BSA.
This strategic partnership comes as Peugeot Motocycles enjoys newfound stability under the ownership of German firm Mutares.
Peugeot Motocycles, known for its retro-style and mid-capacity scooters, has recently expanded its Italian sales network with the addition of 43 new dealers, bringing the total to 144. This substantial increase in the sales network reflects the company's commitment to strengthening its foothold in Italy.
The highlight of this expansion is Peugeot's role as the exclusive distributor of the highly anticipated BSA Gold Star within the Italian market. This collaboration is a relatively new development, involving a series of ownership changes within Peugeot Motocycles.
Since the beginning of 2023, Peugeot Motocycles has been firmly under the ownership of the German company Mutares. Notably, Mahindra & Mahindra, the former owner of Peugeot, remains a key shareholder in the company and holds a significant stake in BSA as well. Leveraging this unique connection, Mahindra & Mahindra aims to capitalize on Peugeot's enhanced distribution network to promote the new BSA Gold Star in Italy.
The BSA Gold Star, a retro-inspired machine, is equipped with a powerful 652cc, liquid-cooled, fuel-injected, single-cylinder engine. With a respectable power output of 46hp @ 6,000rpm and 55Nm @ 4,000rpm, it promises a thrilling riding experience for enthusiasts.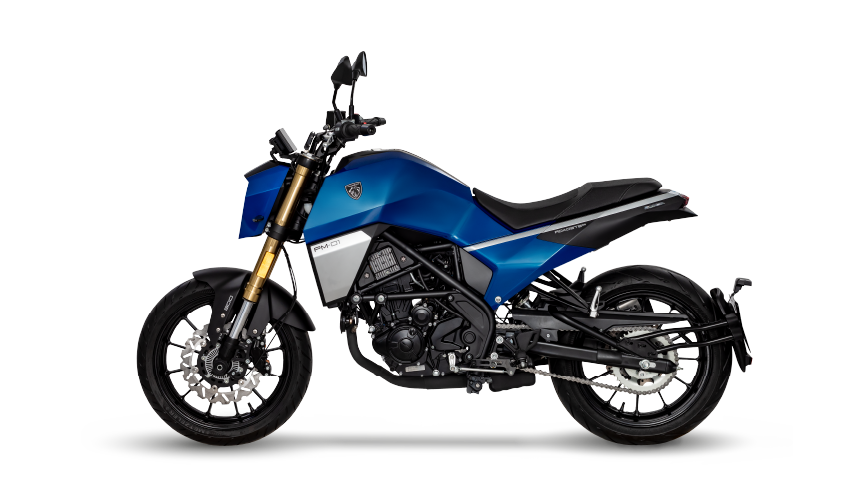 In addition to this exciting partnership, Peugeot Motocycles is set to introduce the PM-01, a 125 cc naked bike aimed at the premium entry-level market in Italy.
The PM-01 features a distinctive front light cluster design inspired by Peugeot cars, adding a touch of elegance to the motorcycle. Furthermore, Peugeot plans to diversify its product portfolio in the first quarter of 2024 with the release of the PM-03, a 300cc motorcycle.
While Peugeot has chosen not to participate in EICMA 2023 in Milan, redirecting its trade fair investments toward Eastern markets, the company remains committed to innovation.
Peugeot Motocycles is actively expanding its electric vehicle range and is set to introduce the e-Streetzone scooter, demonstrating its dedication to sustainable mobility solutions. The company is also investing in the development of battery-powered motorcycles, signaling its commitment to the future of electric mobility.