Omar Jumiran from Eastern Bobber is now competing in the AMD World Championship of Custom Bike Building 2018.

The championship is currently taking place at the Intermot Show in Cologne, Germany.

Omar and his creation "Bone-X" has made the Top 10 as this article is published.
Omar Jumiran of Eastern Bobber fame won the custom bike show at Motonation 2017, earning him a place at the AMD World Championship of Custom Bike Building 2018 (AMD). The AMD is part of the prestigious Intermot Show in Cologne, Germany.
Omar's entry in Motonation was called, "Bone X," a radical custom framed bike built around a 1967 AJS single-cylinder engine. Apart from the engine, the parts on the bike were entirely self-fabricated and welded without the benefit of CNC machining or robotic TIG welding. But the most radical aspect has to be the suspension, featuring a centre-steering hub front end and a plunger-type rear end. The spring and shocks are located on top of the frame's backbone in order to suspend both ends.
The result is a skeletal-looking motorcycle, hence the name "Bone-X."
Omar Jumiran had been dreaming of entering the AMD for the past 30 years and now his dream has come true, thanks for Motonation who fully-sponsored his entry and trip to Germany.
The veteran builder had seven months to fully prepare his bike, spending some RM 80,000 in the process. Bone-X was shipped out from Malaysia in July and arrived safely in MalProC Germany's (Motonation's group of companies) warehouse. The bike was delivered to the competition last Tuesday among entries from 45 countries.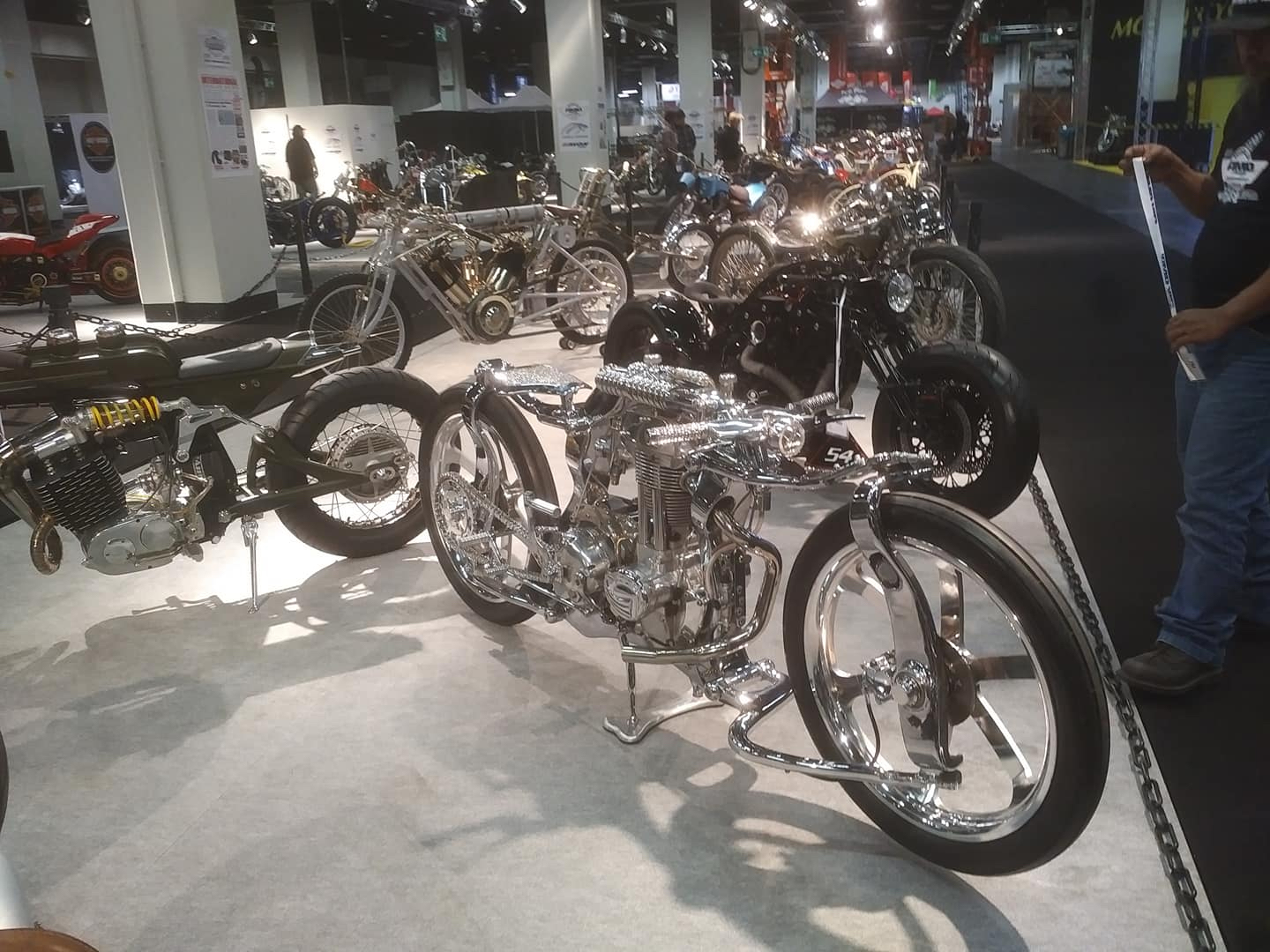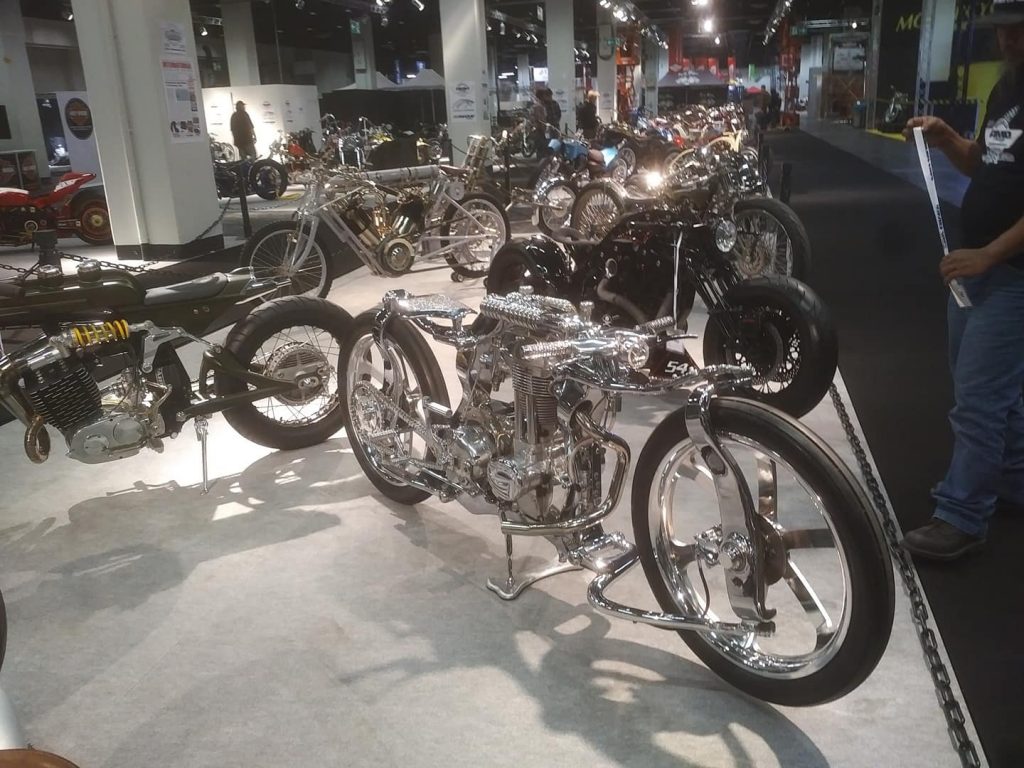 Organized by AMD Magazine, the judging system in the AMD is unique as it is known as "Peer Group Review." As the term suggests, the competitors themselves plus a few carefully chosen custom industry VIP judges and past competitors review other competitors' entries, thereby ensuring open, honest and fair judging.
AMD's intention is to reward motorcycle design and engineering quality, with the premium on originality and hand-craftmanship. All builders are required to provide a "Run Test Video" to be eligible for competition.
Bone-X is entered in the "Freestyle" category as it does not conform to other classes such as "Custom Harleys," etc.
Omar and Bone-X have made the Top 10 when this article was published. He has done Malaysia proud regardless of where he finishes, but let us put together our prayers and wish him the best.