Eastern Bobber and their amazing custom bike will become the first ever Malaysian to compete in the 2018 AMD World Championship of Custom Bike Building in Germany next year.
The custom bike contest organised during the Motonation event in Putrajaya last weekend saw eight entries from The Rusty Factory, Beautiful Machines and many more.
The winner was chosen by AMD Showmaster himself, Neil Blaber.
Eight custom bikes entered and one bike emerged as the winner. Out of all the amazing custom creations that entered the custom bike competition organised by Motonation during their gigantic festival in Putrajaya last weekend, it was Eastern Bobber and their amazing machine who won what we think one of Malaysia's most interesting custom bike competitions yet.
All of the amazing bikes were judged by AMD Showmaster himself, Neil Blaber. Thanks to Motonation's partnership with AMD INTERMOT, Eastern Bobber and their amazing creation has won an all expenses paid trip and entry into the 2018 AMD World Championship of Custom Bike Building which is going to be held during INTERMOT in Cologne, Germany.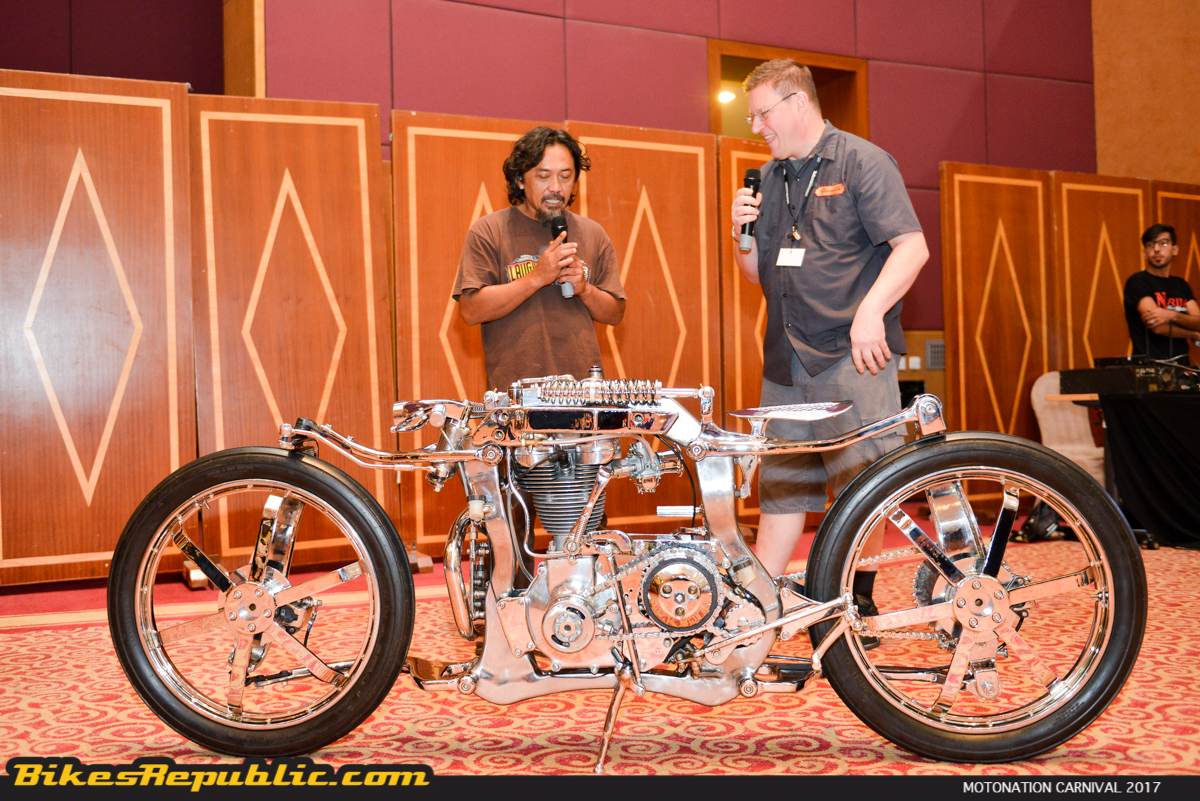 Considered as one of the world's most coveted custom bike competitions, Eastern Bobber will be the first ever Malaysian representative to enter the custom bike championship. Based in Bandar Baru Bangi, Selangor, Eastern Bobber is run by Mr President, Omar Jumiran or simply known as Abang Omar.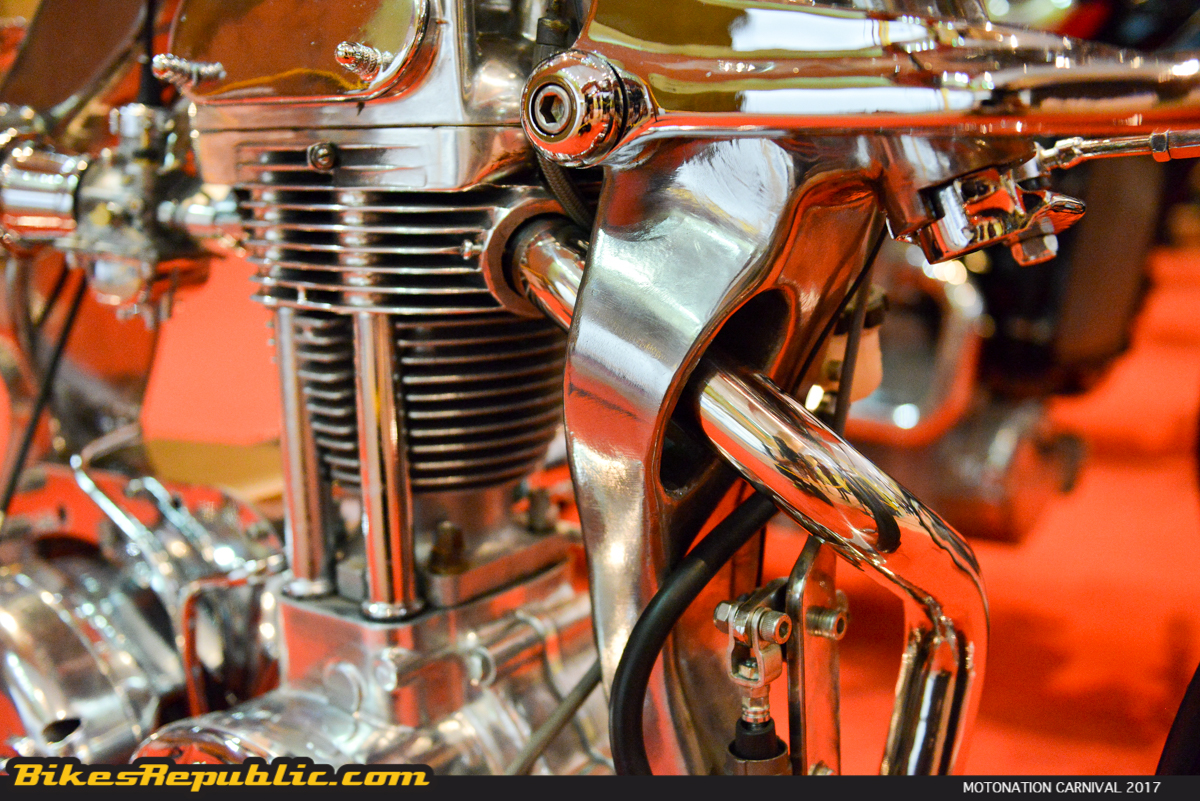 His latest creation outshined all the other entries including some notable custom bikes from Beautiful Machines, The Rusty Factory and many more. We managed to sneak in a few questions to the very happy Abang Omar and we were pleasantly surprised at the amount of work and detail that has gone into building this one of a kind machine.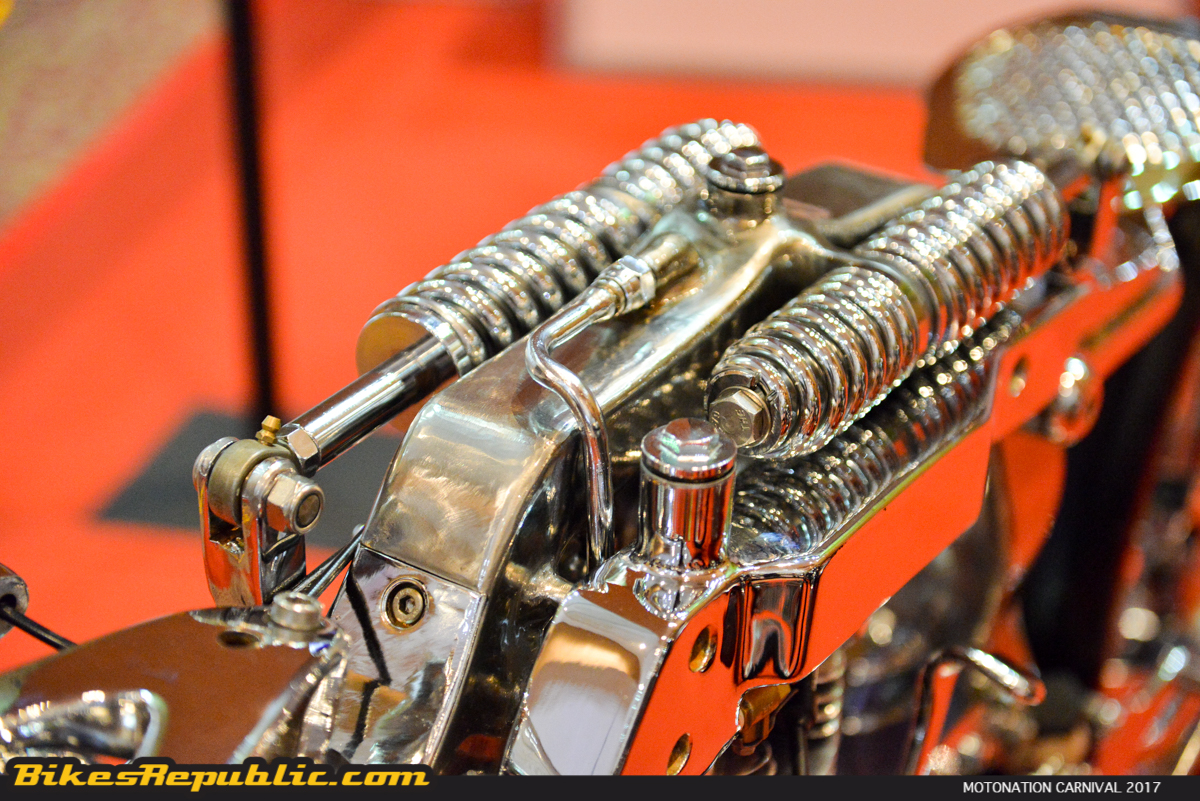 While the 350cc single-cylinder engine is based on an old 1967 AJS motorcycle, it took Eastern Bobber almost half a year and over RM40,000 worth of investment in parts, customisation and countless hours of workmanship to create this beautiful masterpiece. Abang Omar also mentioned that the entire bike was inspired during his time in Abu Dhabi.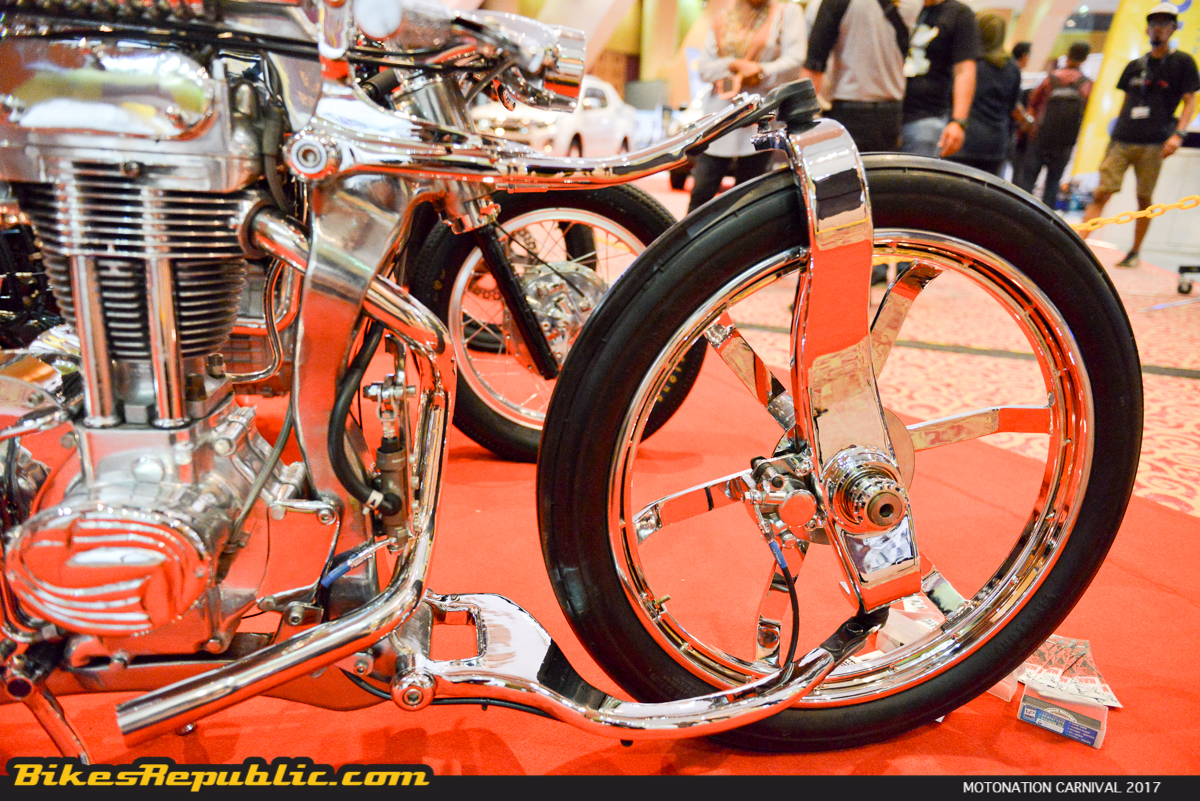 We're guessing that Neil Blaber himself was amazed with the level of engineering, workmanship, creativity and crazy attention to detail that Eastern Bobber won by just a whisker to the runner up concocted by the great folks over at Beautiful Machines.
Next year in October, Abang Omar and the custom creation from Eastern Bobber will make its way to Germany as the first Malaysian entry to compete in the 2018 AMD World Championship of Custom Bike Building. Congrats to Eastern Bobber and good job to Motonation for organising such a competition. Make us proud in Germany, guys!
To know more on the Motonation festival held at the Putrajaya International Convention Centre (PICC) last weekend, CLICK HERE.