Kawasaki revealed a special version of its classic W800 called the 'Chrome Edition' recently.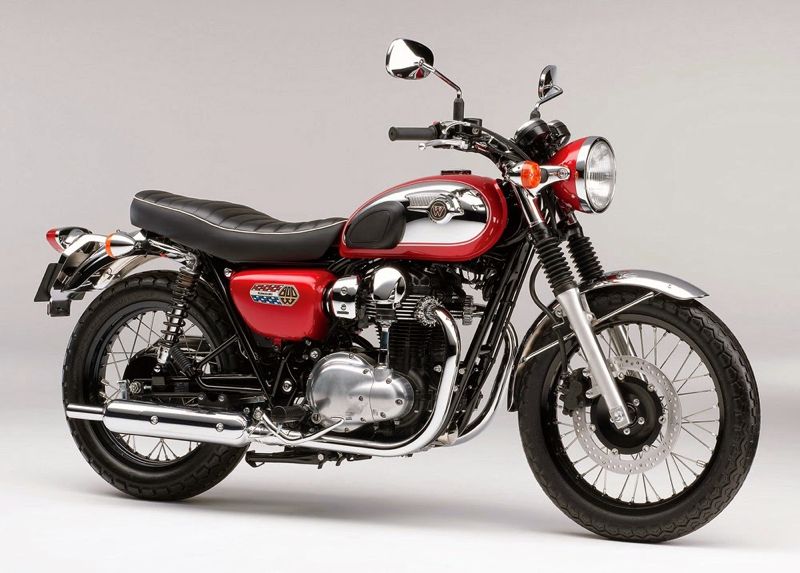 As its name suggest, the Chrome Edition features a set of special chrome-finished surfaces on each of the bike's tank that replaces the stock bike's two-tone painted surface. Elsewhere however, the shiny bits have been reduced as compared to the stock bike as you would see from the black-painted rims and hubs – the stock bike had these in either silver or chrome. The special model comes in a candy red paintjob with 70s style stickers adorned on the side panel aimed at highlighting the bike's retro style further.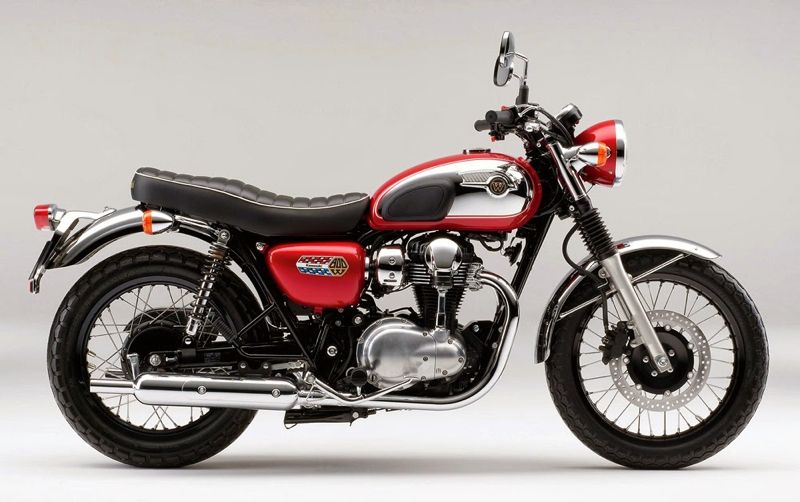 Unfortunately, what makes this model truly 'special' is the fact that Kawasaki will only make this bike available exclusively for the Japanese home market. However, we cannot discount the fact that you could get the same style and effect by just taking the stock W800 into a decent and friendly neighbourhood custom shop that are in abundance in our humble town these days.
Source: Visordown