Celebrating 30 years of the iconic Duke lineup, the 2024 KTM 990 Duke arrives with a focus on performance and a striking new look. It has been engineered to be a top-tier naked machine again, combining powerful mechanics with cutting-edge styling. Let's delve into what makes the 2024 KTM 990 Duke an exciting addition to the Duke family.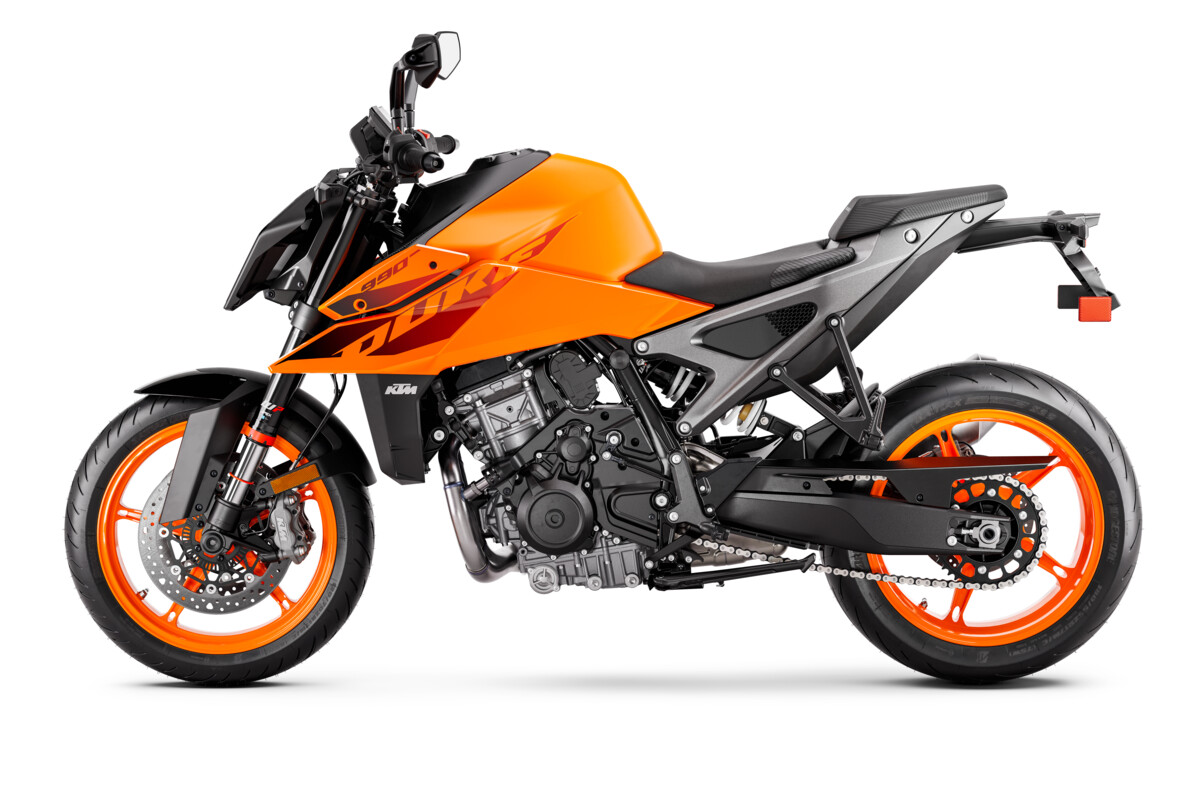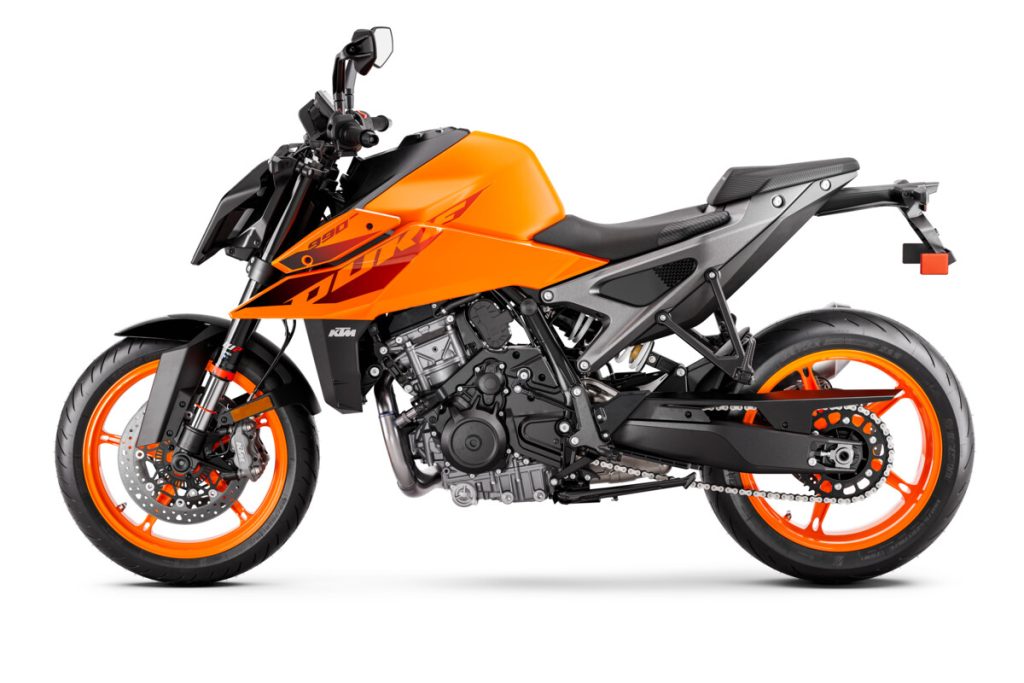 Performance Beyond Expectations
The KTM 990 Duke is not shy about its intentions. It boasts a potent engine, an entirely new chassis, a redesigned swingarm, updated ergonomics, and advanced technology. These improvements elevate the motorcycle into the league of larger-capacity bikes in terms of displacement and proportions.
The design of the 2024 KTM 990 Duke is all about capturing the essence of explosive energy in a freeze-frame. It exudes a sense of controlled chaos, ready to be unleashed. The new design is complemented by two colorway options: Black and Electric Orange, the latter specially crafted to celebrate 30 years of the Duke legacy.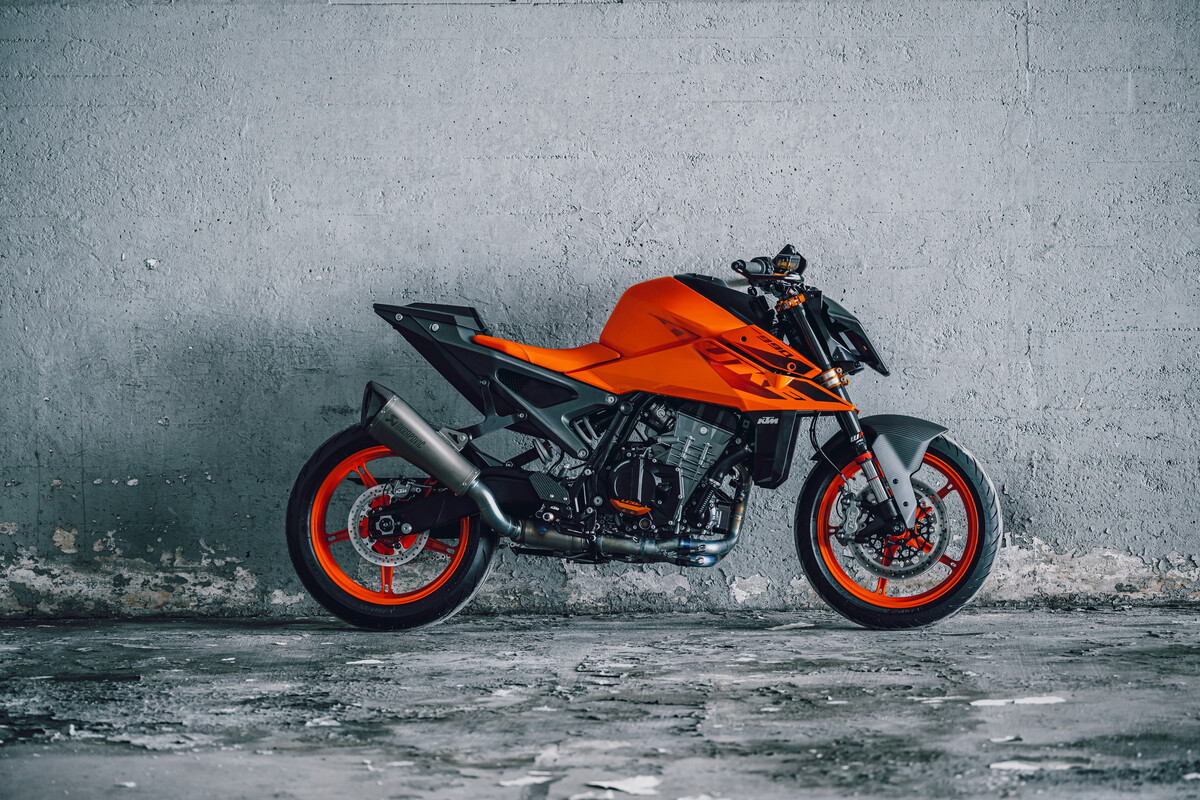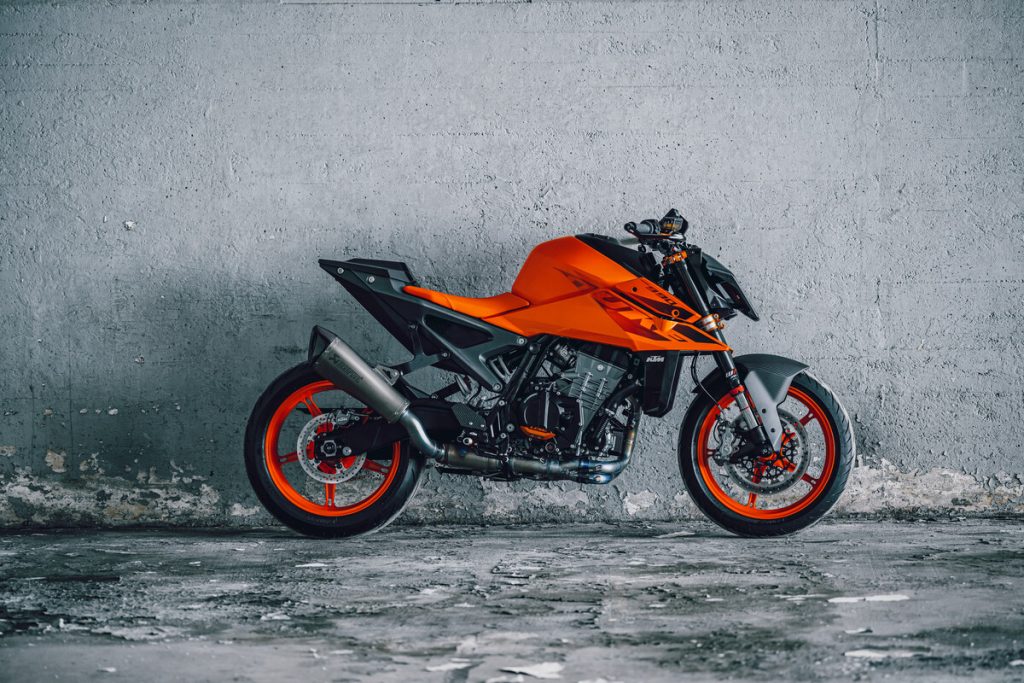 A Futuristic Face
The 2024 KTM 990 Duke features a sleek, predatory design with a modern LED headlight as its standout feature. Carefully constructed from a mix of materials, this headlight is said to ensure stable illumination in all road conditions. Position and daytime running lights are neatly integrated into the headlight's profile, and the light intensity automatically adjusts according to ambient light conditions, thanks to a light sensor in the dashboard.
Additionally, the KTM 990 Duke comes with a standard "Coming Home" light function, which keeps the headlight on briefly after the ignition is switched off, providing extra visibility for the rider.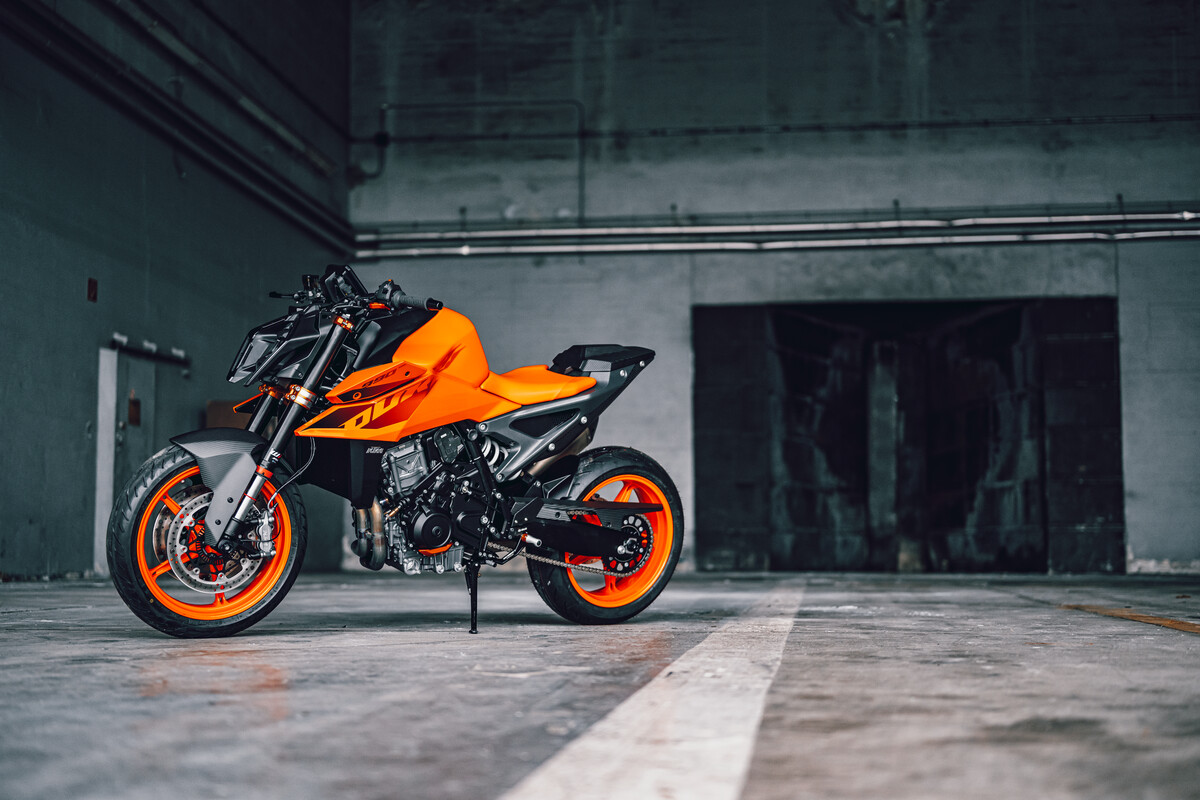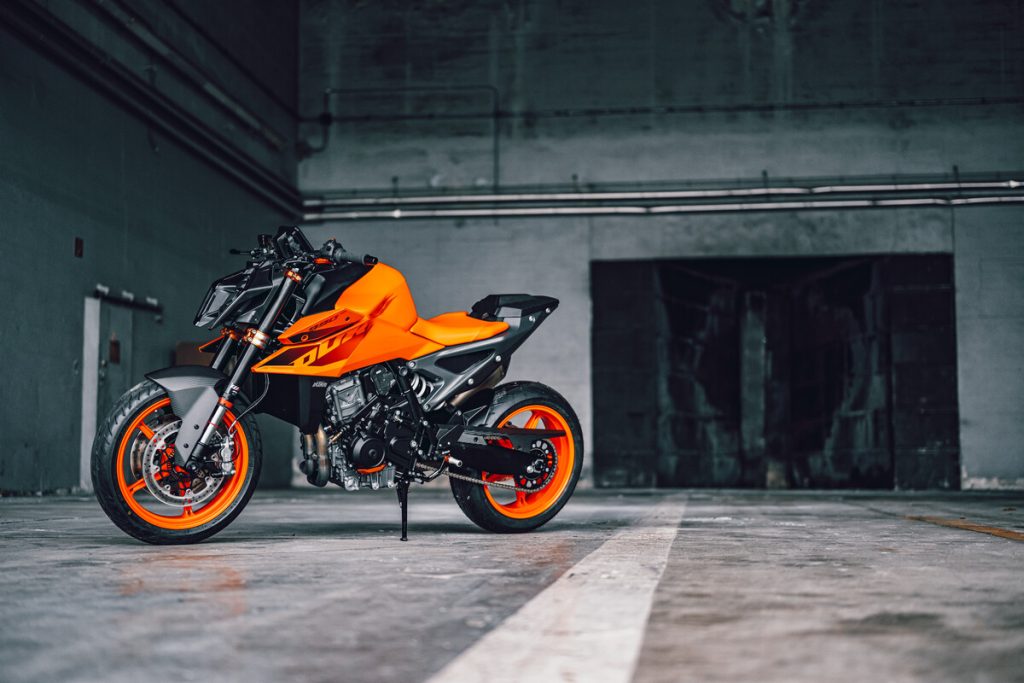 Heart of a Beast
Jammed into the frame is a significantly updated version of the LC8c engine from the KTM 890 Duke R. With 947 cc, this powerhouse generates an impressive 123 HP and 103 Nm of torque, all while maintaining a total motorcycle weight of just 179 kg. The KTM 990 Duke continues the legacy of the Duke models that have come before it, delivering even more dynamism and aggression, combined with a lightweight and maneuverable chassis for maximum rider confidence.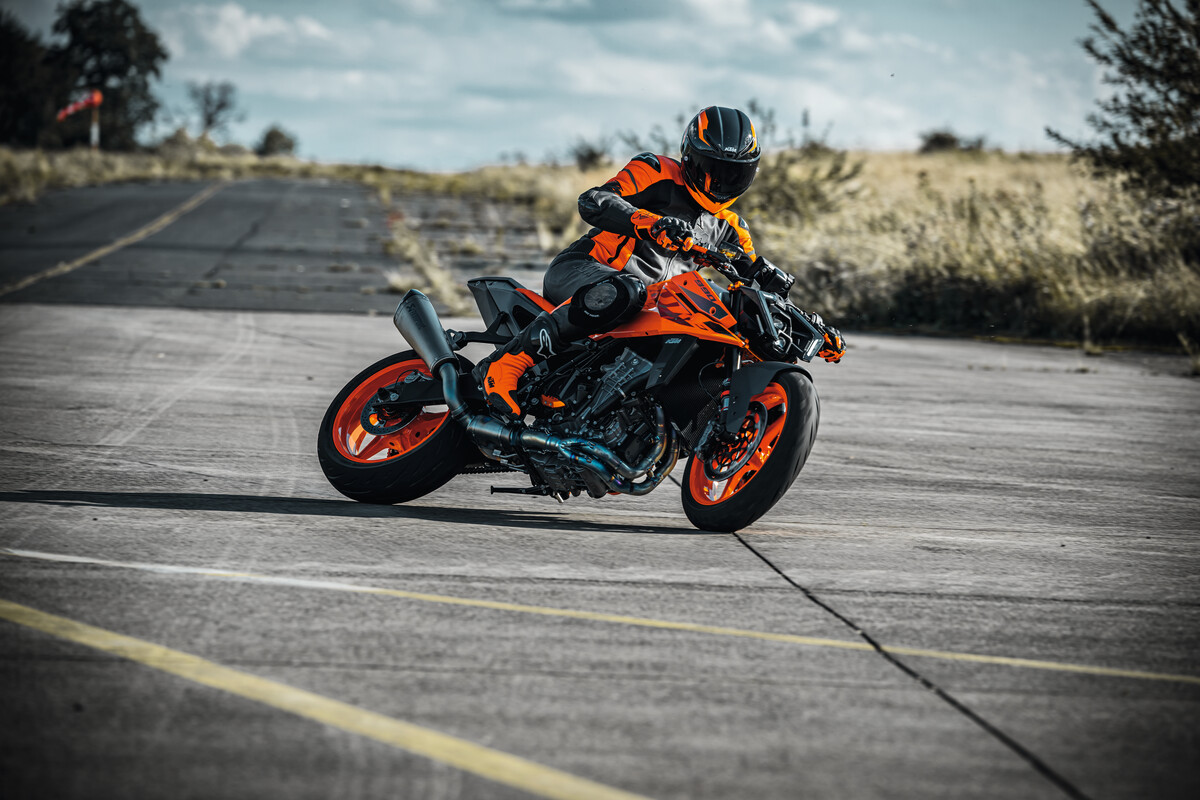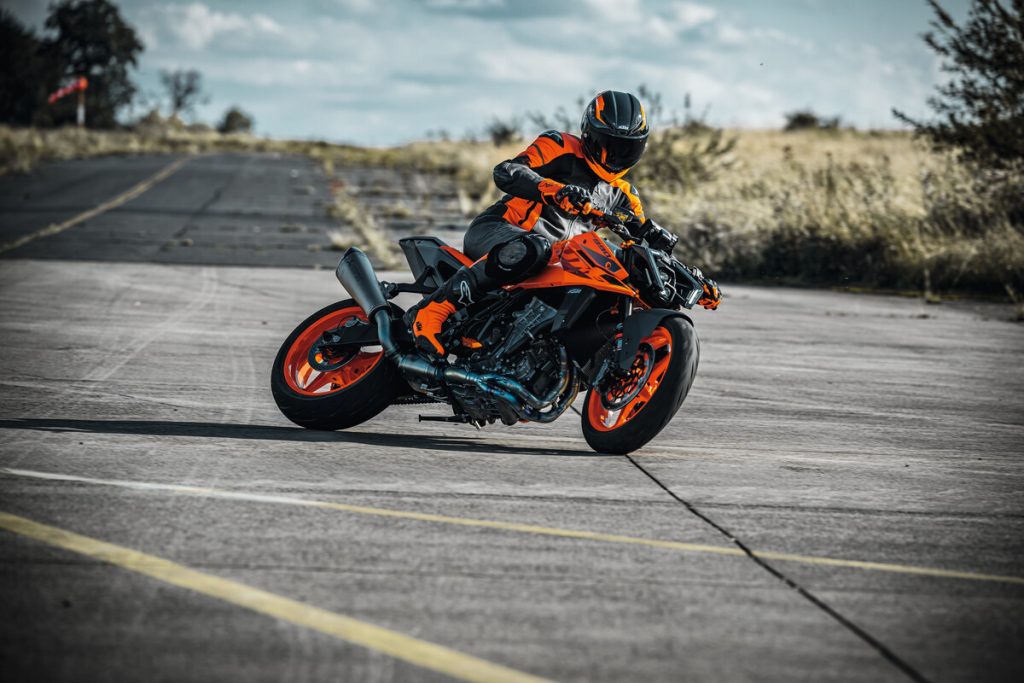 Precision Handling
The 2024 KTM 990 Duke inherits the Duke tradition of a stiff trellis frame and introduces a new closed-lattice swingarm. Paired with high-quality adjustable WP APEX Suspension components and Bridgestone S22 tires, this motorcycle offers remarkable cornering stability, akin to the precision of a sniper's shot.
The suspension is made up of 43mm forks up front which can be adjusted via five clicks on either side for both rebound and compression adjustment. The rear WP mono shock is also adjustable in five clicks with manual pre-load adjustment possible as well.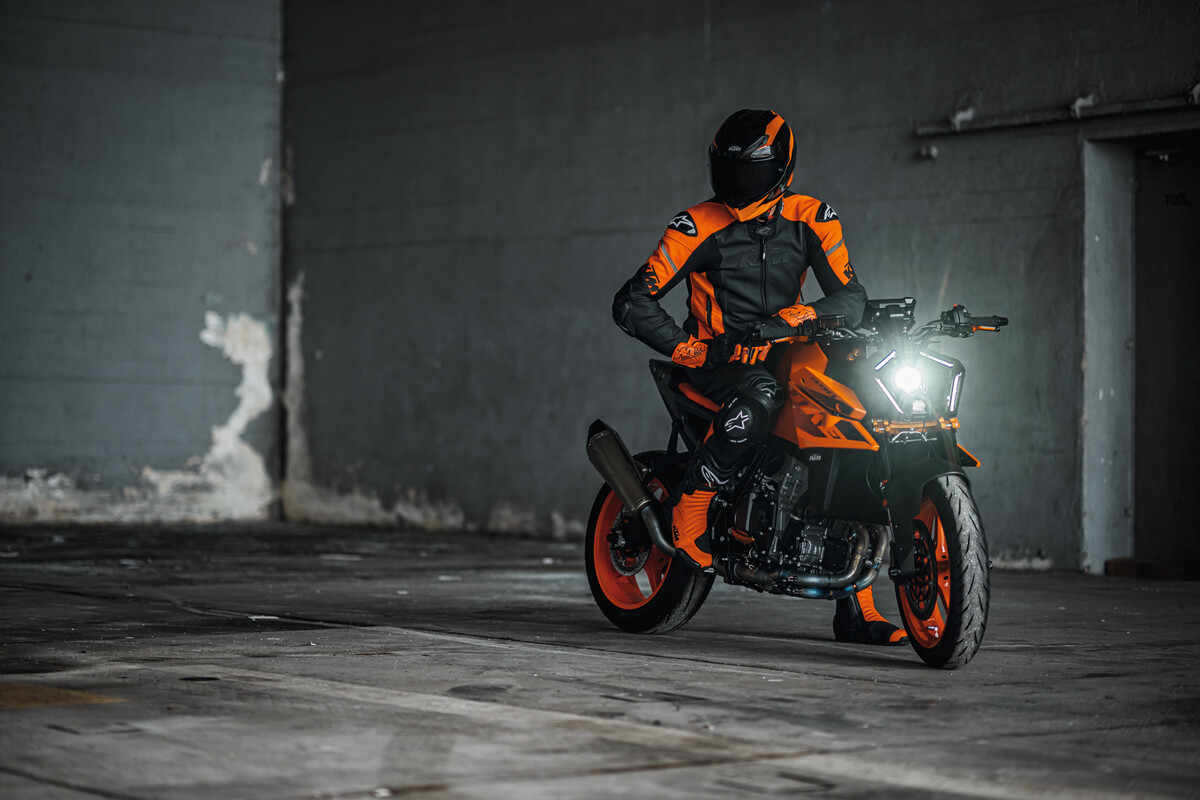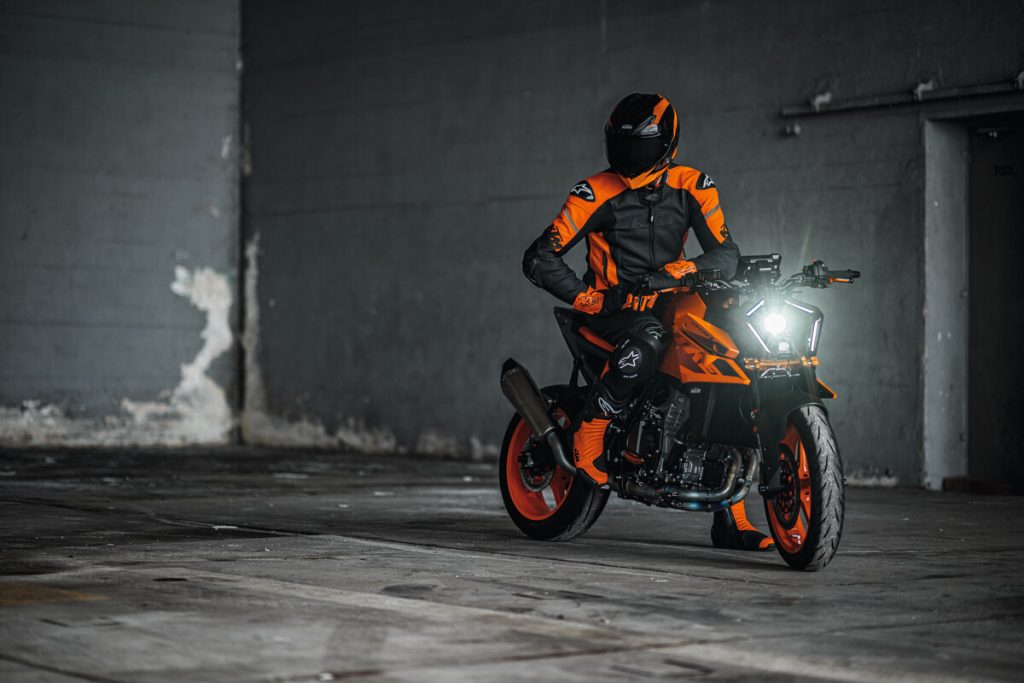 Rider-Focused Features
The KTM 990 Duke features a user-friendly 5-inch anti-scratch bonded glass dashboard that provides all the necessary information for riders. The graphics and menu structures have been revamped for quicker and more intuitive access to various features. It even includes a function that displays Lean Angle data and an optional Track Mode with a lap timer and telemetry stats. A USB-C connection has been added for convenient device charging.