The MV Agusta RVS #1 marks the Italian firm's very first bike of the "Special Vehicles Department" program.
One bike commissioned to one specific owner is the main concept of the RVS program where the bike is heavily based around the customer's requests and ideas.
The RVS #1 looks like a heavily-modified Brutale 800 which has the manufacturer's most powerful 798cc three-cylinder engine that produces over 140hp and 85.4Nm of torque.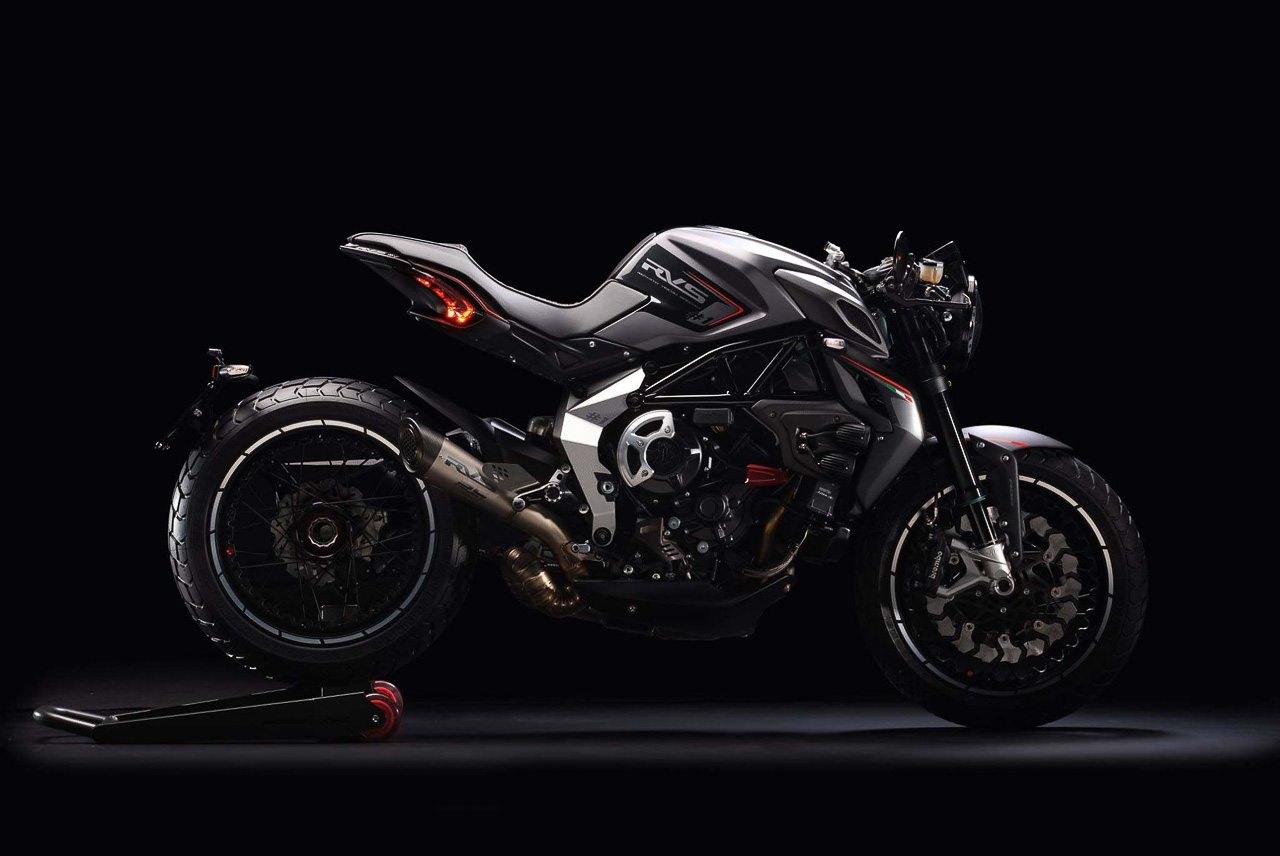 Just a couple of days ago, we reported on the very existence of the MV Agusta RVS program which stood for "Reparto Veicoli Speciali" or "Special Vehicles Department" or Special Vehicles Operations" in English. Via a special video debut, the firm introduced the first MV Agusta RVS #1 to roll of the fully-customised line.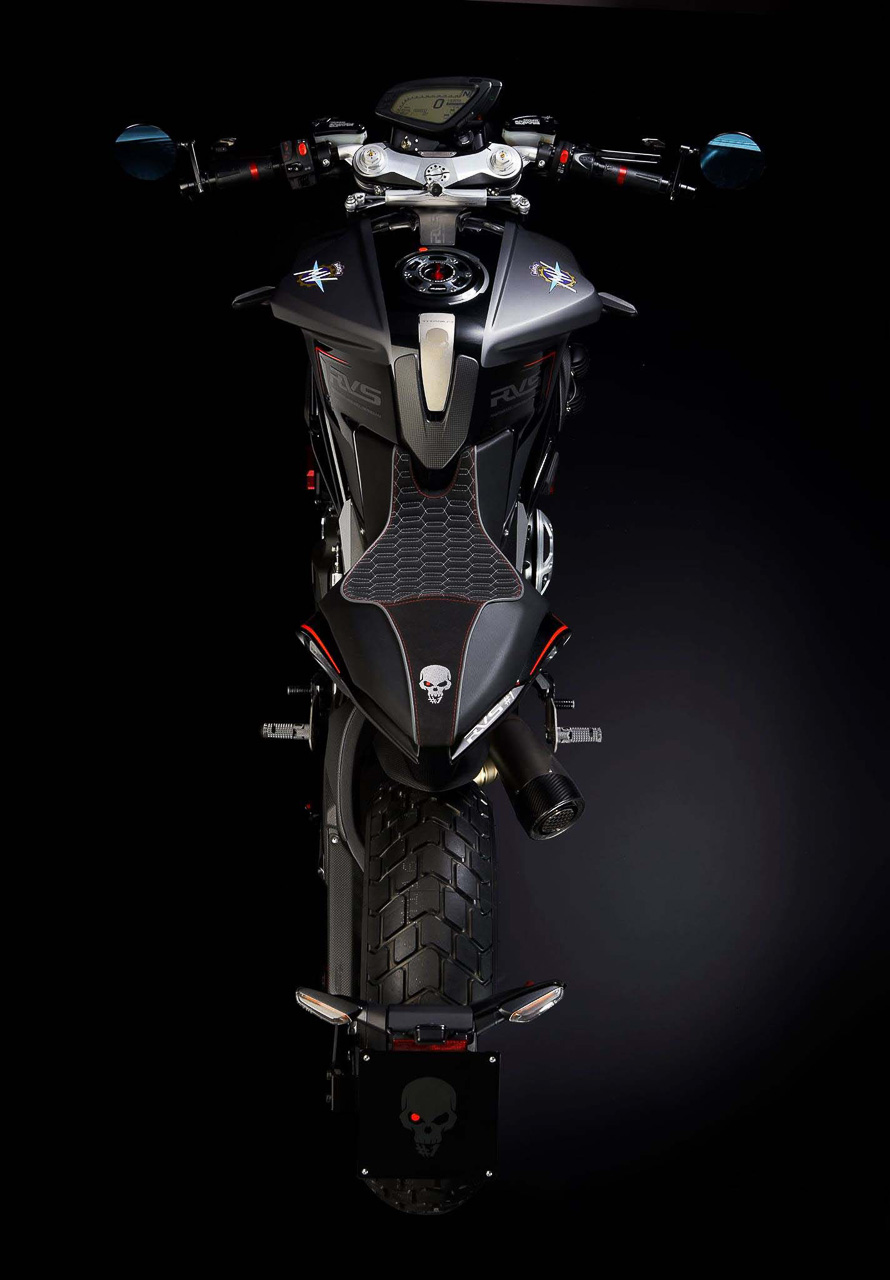 The RVS program was birthed right in the heart of MV Agusta's design studio called the Castiglioni Research Centre. This dedicated program has been developed to focus specifically on producing specially-made MV Agusta bikes for some very special customers. No two bikes are the same.
This very first RVS #1 is an MV Agusta Brutale 800 with some heavy duty customisations with a lot of hand-built parts installed around the Italian firm's most powerful 798cc three-cylinder engine that produces around 140hp and 85.4Nm of exhilarating torque.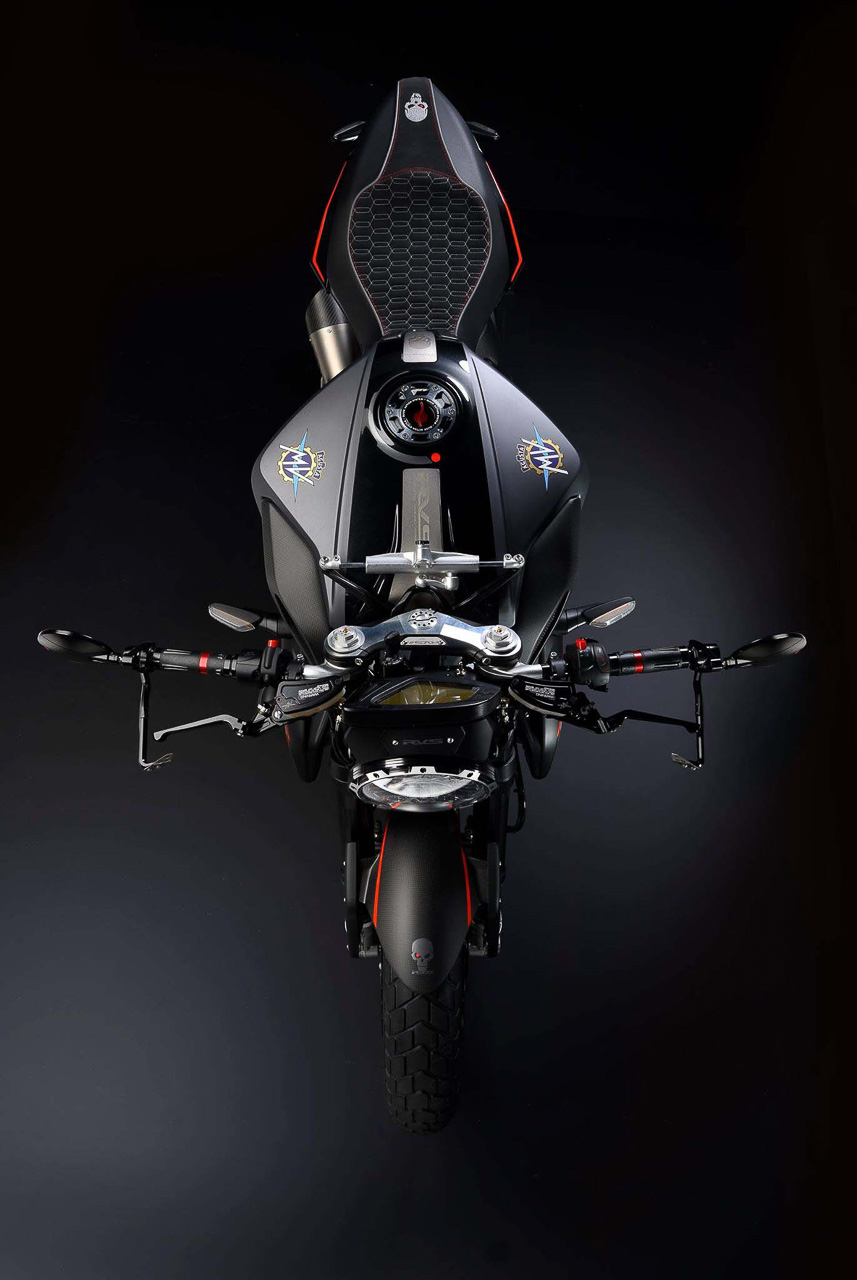 While the normal Brutale 800 RR was tweaked to meet with the Euro4 noise and emissions regulations, we have a feeling that the RVS #1 bike throws all caution to the wind especially with that sick-looking custom SC-Project x RVS full system exhaust. We're also guessing the power and torque will be slightly higher as well.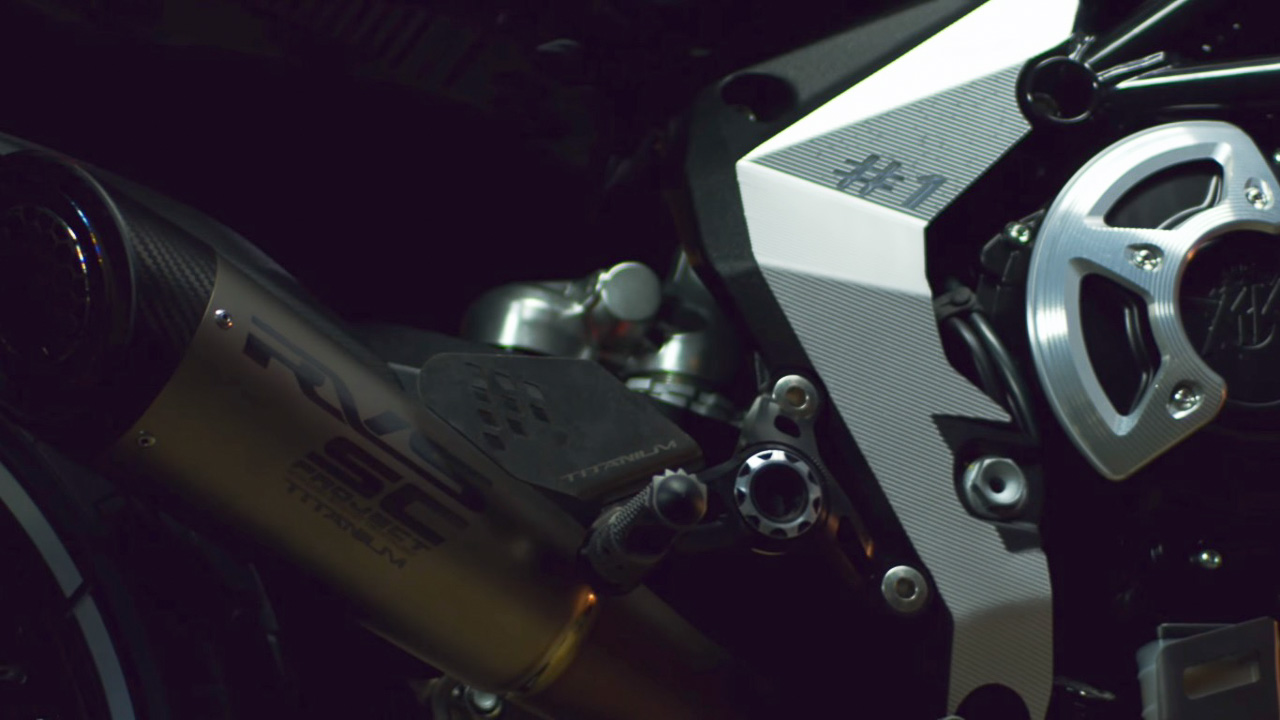 Other custom components that were installed on the RVS #1 developed by the folks at Castiglioni Research Centre themselves are the titanium plated fuel tank, dashboard support, rear sets, custom engine covers and handlebars.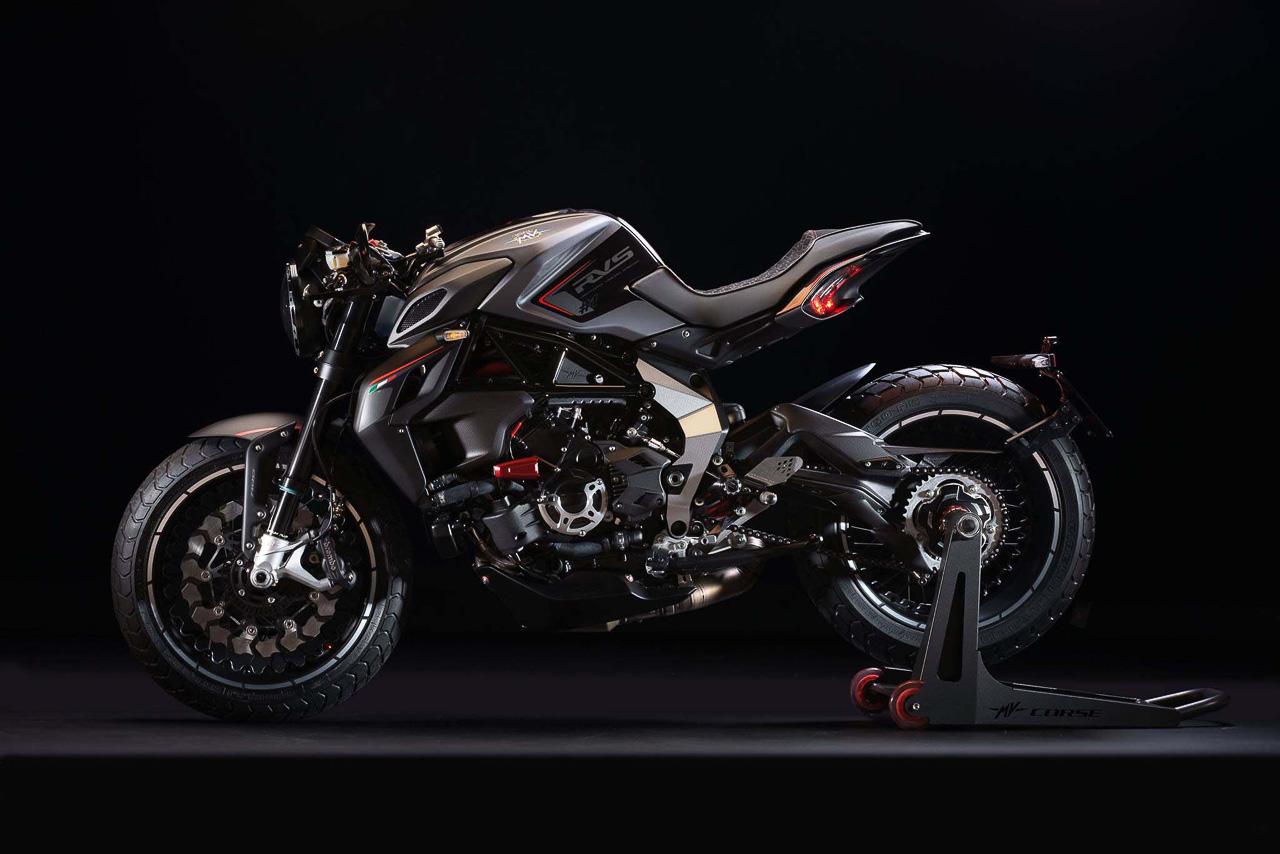 According to a report made by Asphalt & Rubber, the entire clutch and braking systems have incorporated Braking's Sunstar Batfly's brake discs. The beautiful custom-made spoke wheels come courtesy of Kineo which are wrapped with a pair of Pirelli MT 60 RS rubbers.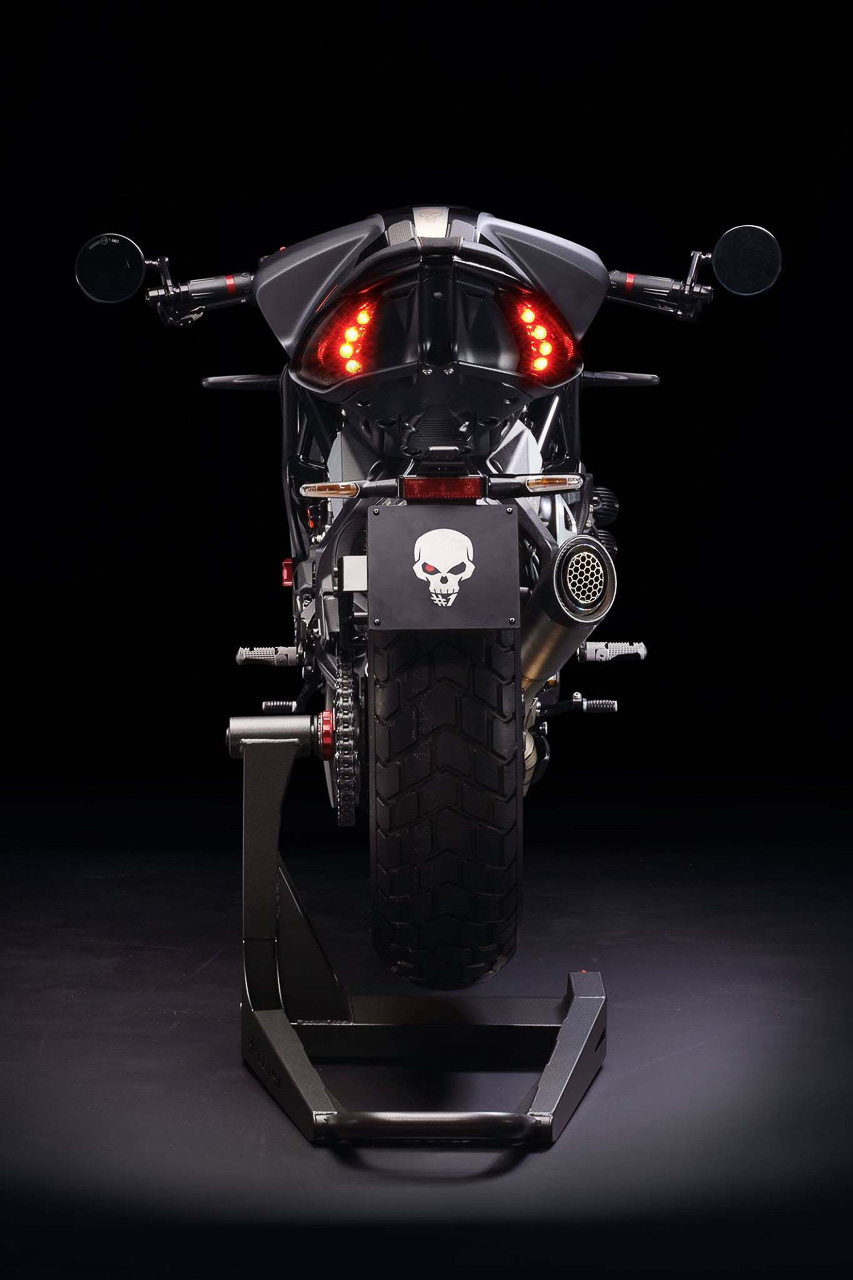 One of the biggest highlights of the RVS #1 has to be the so called adaptable front headlight which uses an integrated inertial system. This means that the bike has the ability to control various levels of the LED bulbs to optimise illumination on the road ahead based on how the bike is ridden.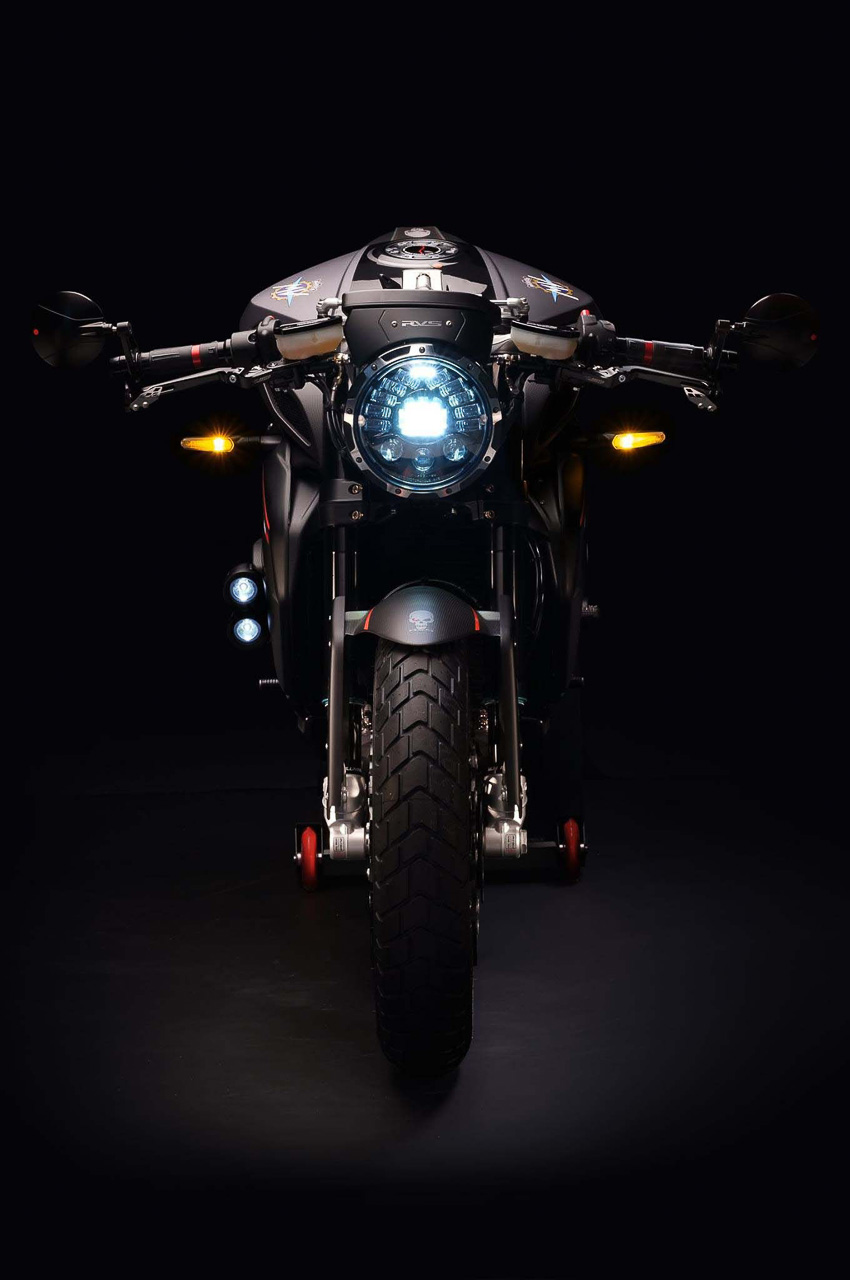 Like everything custom, the price won't be cheap. As far as the RVS program goes where each bike is unique to each and every future owner, we're guessing you need to have deep pockets to have a hand in owning an MV Agusta RVS bike of your very own. DEEP POCKETS.
Photo source: Asphalt & Rubber