HRC (Honda Racing Corporation) is serious about keeping their star rider, Marc Marquez, tied with them for a very long time as the 2019 World Champion inked a four-year contract extension to race for the Honda factory squad. This means that we will see Marc Marquez on board the Honda RC213V until the end of 2024!
Honda is decisively smart in this matter as there are few who can challenge and give a run for his money in the MotoGP world championship. With 56 victories, 95 podiums, and 62 pole positions since 2013 (and winning six out seven world championship crowns since stepping up to the premier class), Marquez is without a doubt the most dominant Honda rider yet.
According to Marquez, "I am very proud to announce my renewal with Honda Racing Corporation for the next four years. Honda gave me the opportunity to arrive in the MotoGP class with a factory bike in 2013. Since the first year we have achieved success together and I am very happy to continue being part of the Honda family. HRC gives me the confidence to extend this partnership to obtain our common goal and continue our story of success."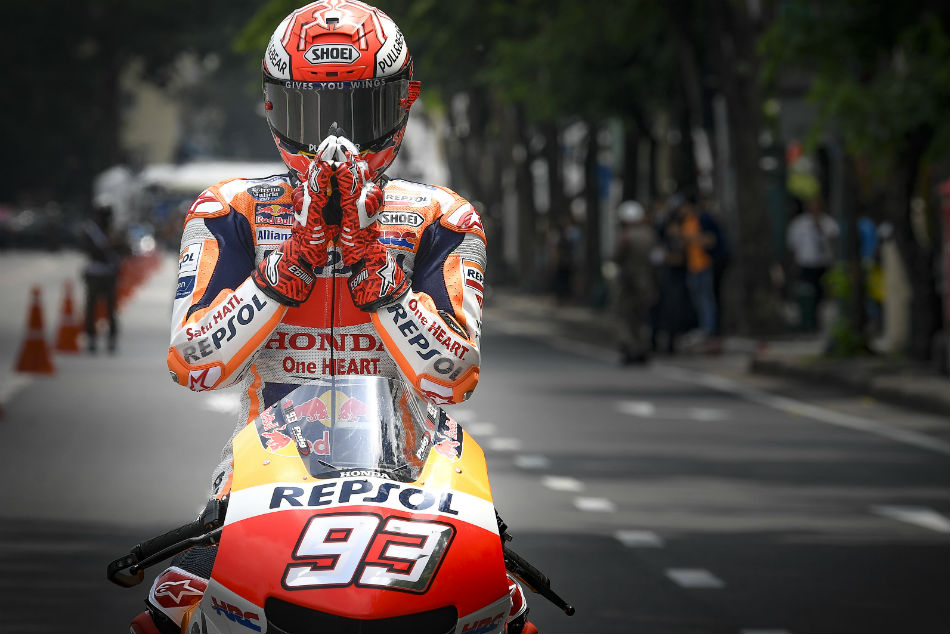 As for Yoshishige Nomura, HRC President, "We are happy to announce that, after the end of the current season, Marc will stay in the Honda family for four more years. We started talking a few months ago, as both parties wanted to stay together and continue winning. Marc started his career in the premier class in 2013 and with him, we have won six of the last seven MotoGP titles. As a unique champion, he deserves a unique deal. I am very confident in this partnership and I wish everyone involved continued success."
A four-year contract extension is a huge deal as more teams are looking into stepping down to yearly agreements with the cases involving early exits from Johann Zarco and KTM as well as Jorge Lorenzo and Honda. We're not sure how this will turn out but we're pretty sure that Marquez will probably soon be the highest paid motorcycle racer of all time. After all, getting someone like him to stay for another four seasons won't be cheap.