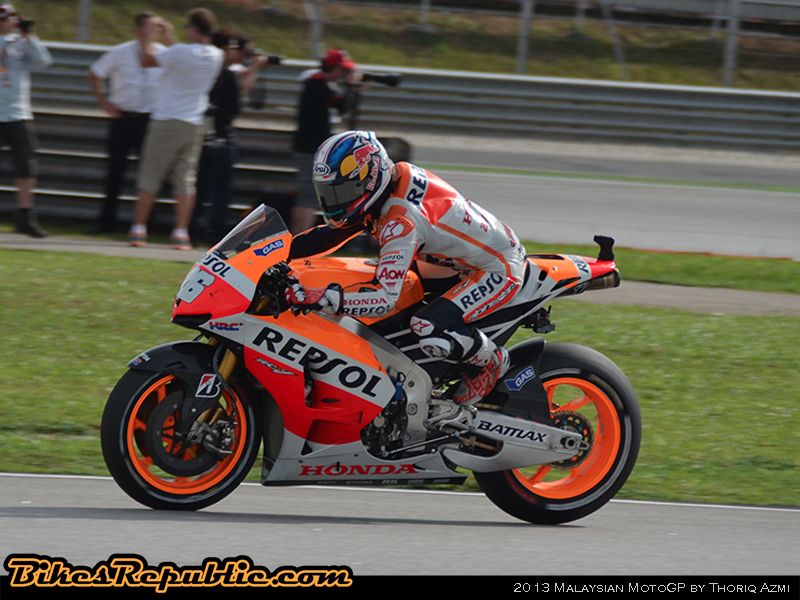 This year will prove to be a turning point for MotoGP as rules dictate all entries in the premier class use standardised ECU made by Magneti Marelli packaged together with a data logger.
While all seems to be in order, one manufacturer has stood in disagreement over the ruling, that being Honda and its racing arm the Honda Racing Corporation (HRC). HRC vice president Shuhei Nakamoto recently made a statement that if Dorna were to bring the standardised ECU ruling into effect for future seasons, then HRC is 99% certain to exit the sport altogether.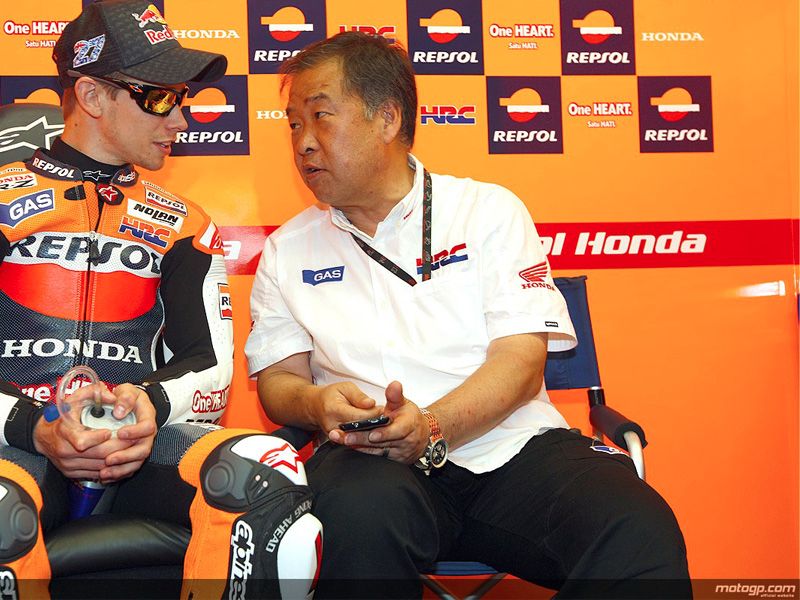 What Dorna, MotoGP's rights holders, are aiming to level the playing field equally with the standard or 'control' ECU move. However at the moment, 2014 regulations will allow teams with one of two options, and that is to either run their bikes with the standard-issue ECU, or a bespoke ECU. Teams running the standard ECU will be granted with 24 litres of fuel whilst teams running bespoke units will only be allowed with 20 litres instead. It is worth noting that teams are still permitted to reprogram the standard ECU to a certain degree.
At present, Dorna are in discussions at making the control ECU as standard equipment for all entries up until 2017. Dorna cites the move will also help teams save costs, but Honda is not up for all that.
Honda's reasoning behind its disagreement with the control ECU ruling is rather simple. The firm has been developing a lot of technology via racing in MotoGP, and it views MotoGP as the best test bench in said efforts. As you could plainly see, control ECUs would greatly impede that effort.
In a sense, the control ECU ruling has placed Dorna in a difficult position. Maintain the ruling and it could loose one of the series' biggest competitor. If Dorna drops the ruling, then it would make it seem that Honda, not Dorna, are calling the shots in the sport.
Should Dorna call Honda's bluff? Would Honda really leave the sport? At this point, we reckon that only time, as well as Dorna's decision, would tell how the future of MotoGP would look like.
Sources: Asphaltandrubber, Visordown