A peek inside one-stop motorcycle gear retail specialists Mecinda Racing located in the heart of Kuala Lumpur.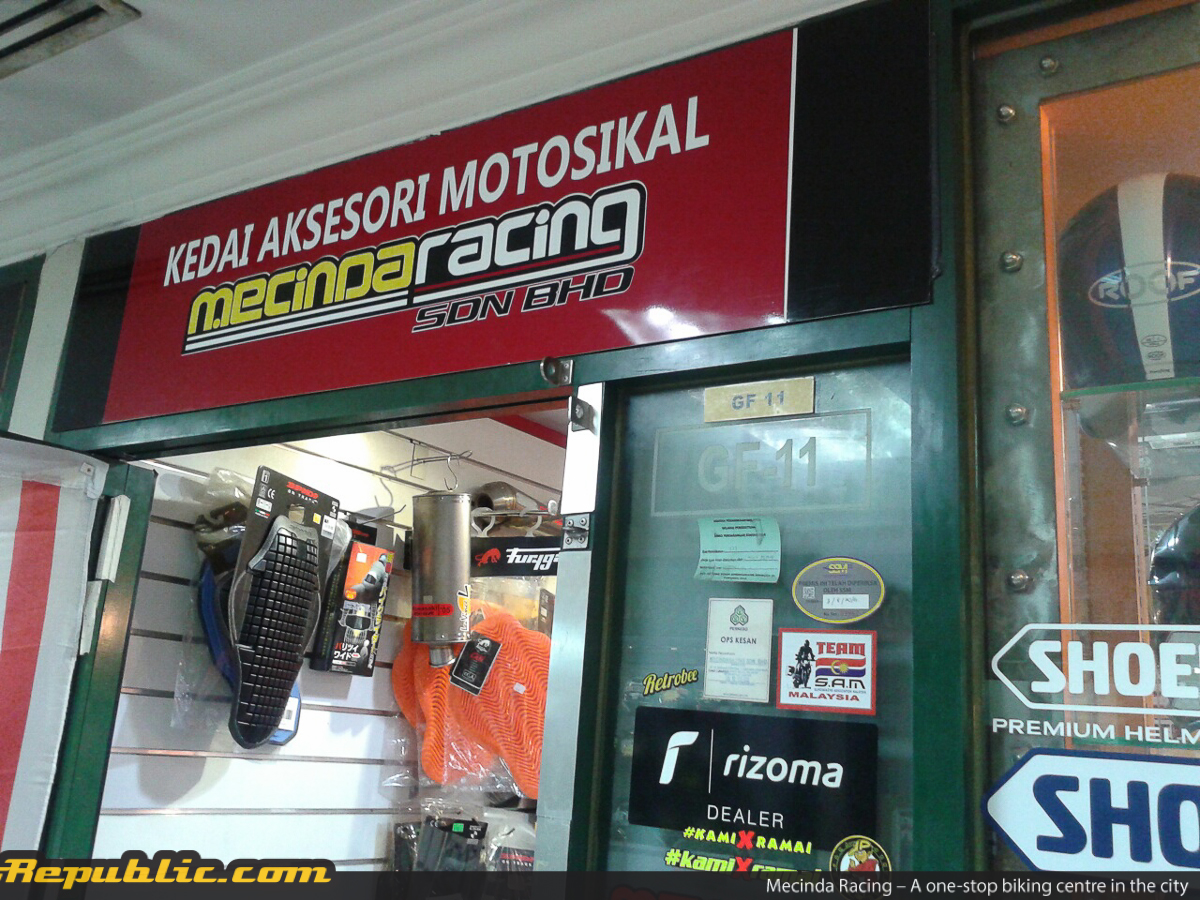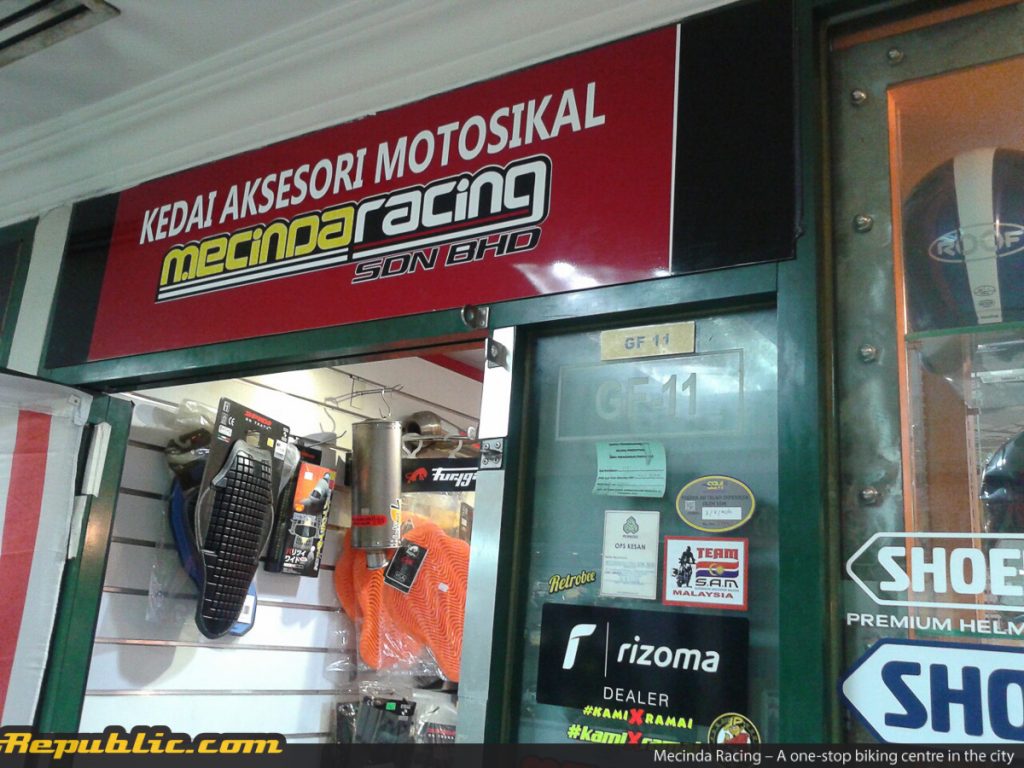 For those of you who have been in the motorcycling scene in Malaysia for some time, well you've definitely heard or have been to Mecinda Racing. This shop is situated at the famous Pertama Complex in KL, has been there since 1982 and was first started by a young entrepreneur named Mohd. Azmi.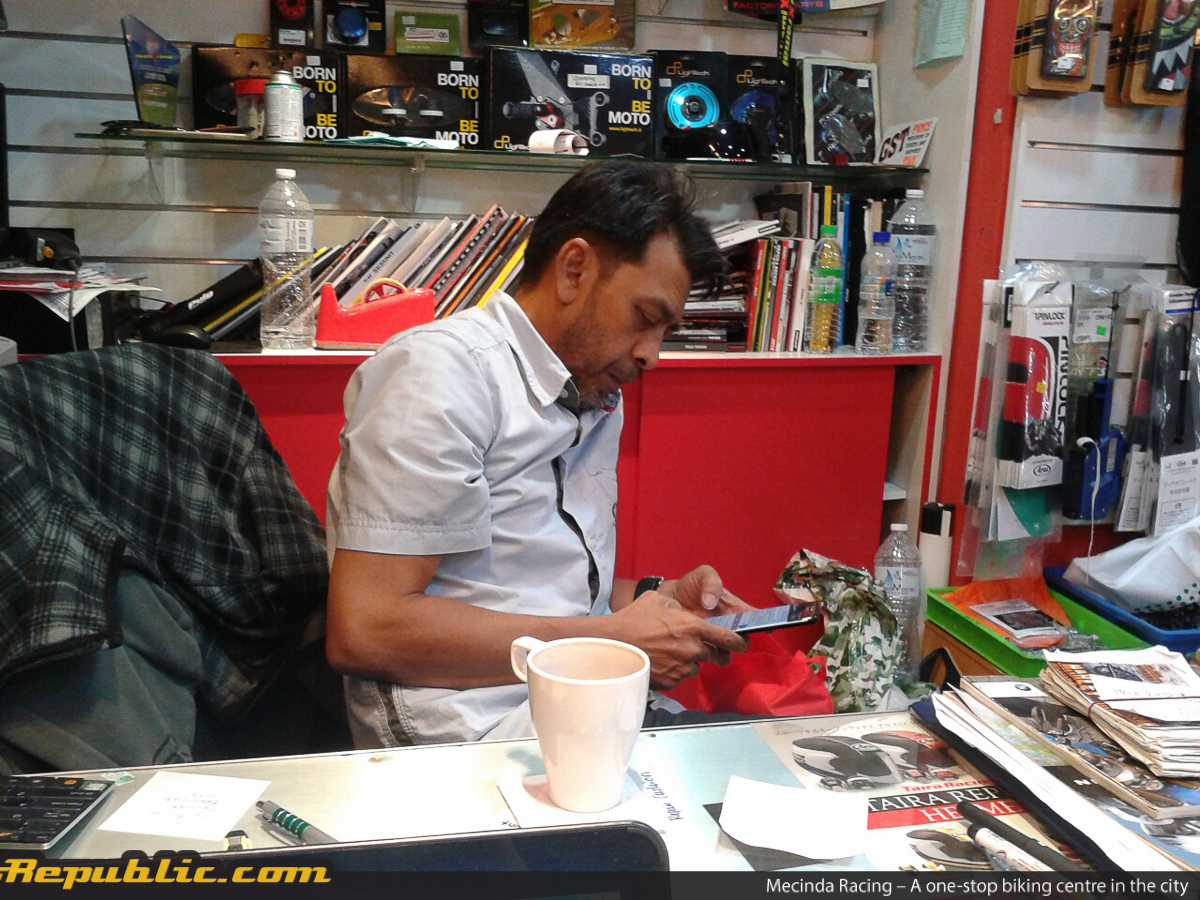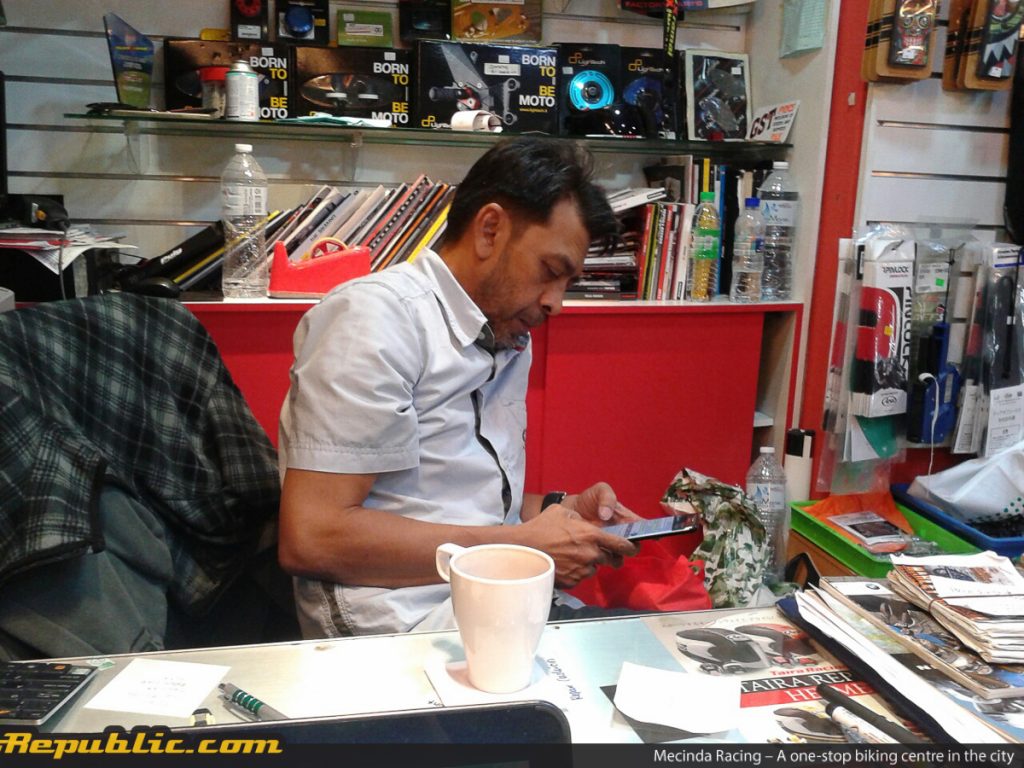 Later on Mohd. Azmi passed the business over to his brother Mohd. Bakri aka 'Pak Su' who handles it till today. Mohd. Azmi's son Hafiz Mecinda currently owns Mecinda and helps his uncle run the shop.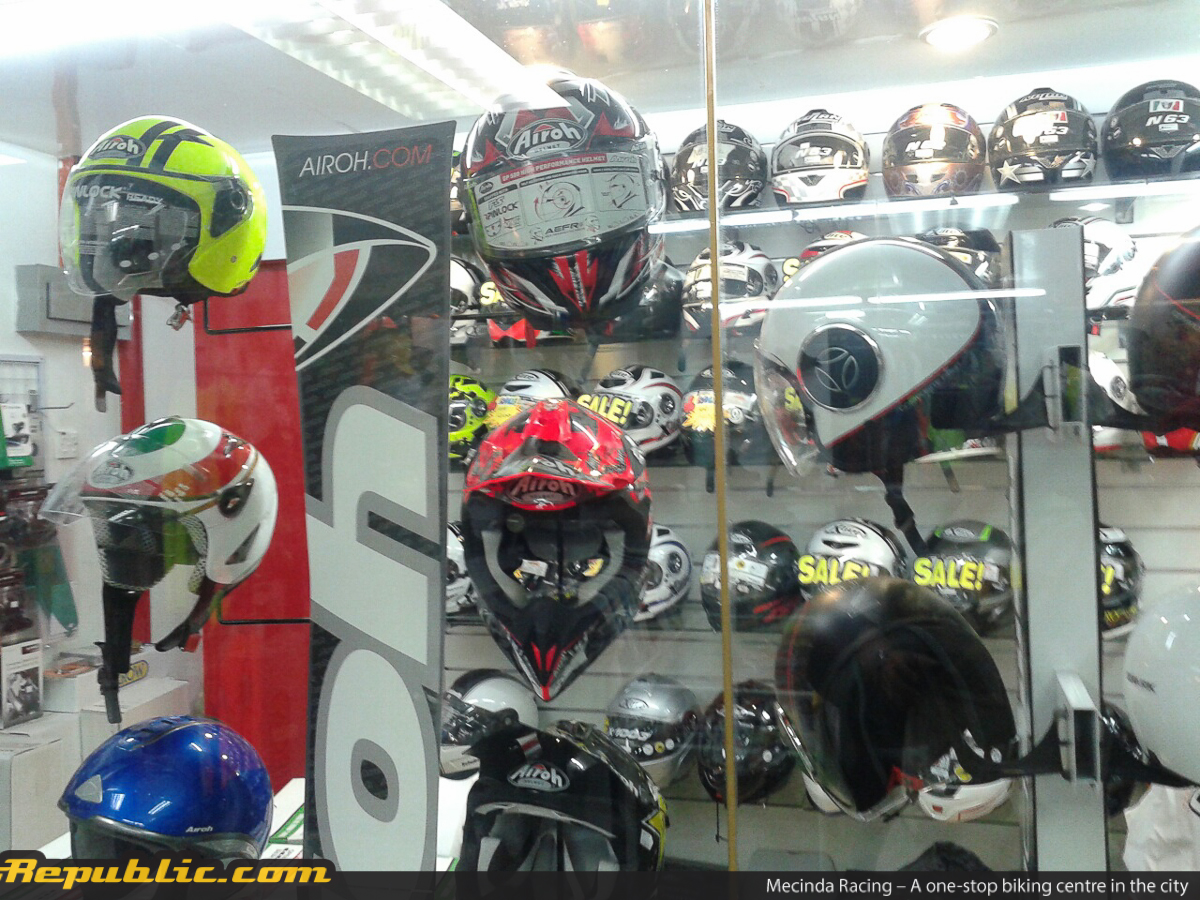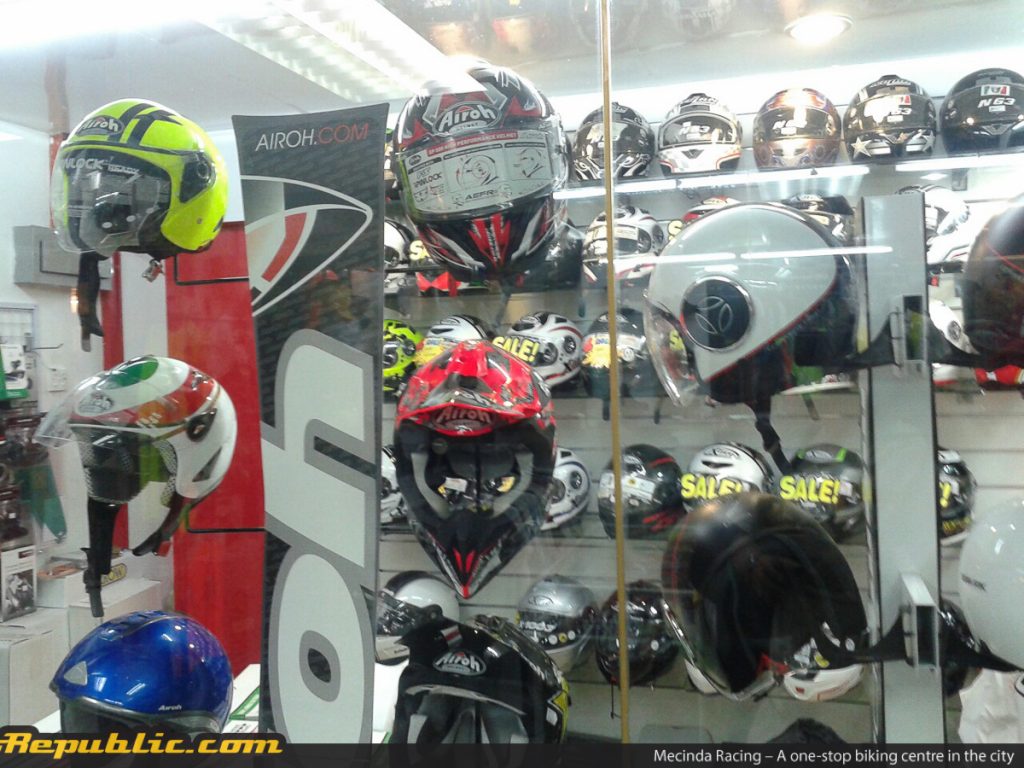 The shop, which normally is full of customers everyday, stocks a huge collection of biking gear Gears available include helmets, clothing, accessories, boots and gloves, all from renowned brands such as Arai, Shoei, Nolan, X-Lite, Schuberth, Shark, Airoh, RS Taichi, Alpinestars, Dainese, Spidi, Kriega, BMW Motorrad, Rizoma and Komine.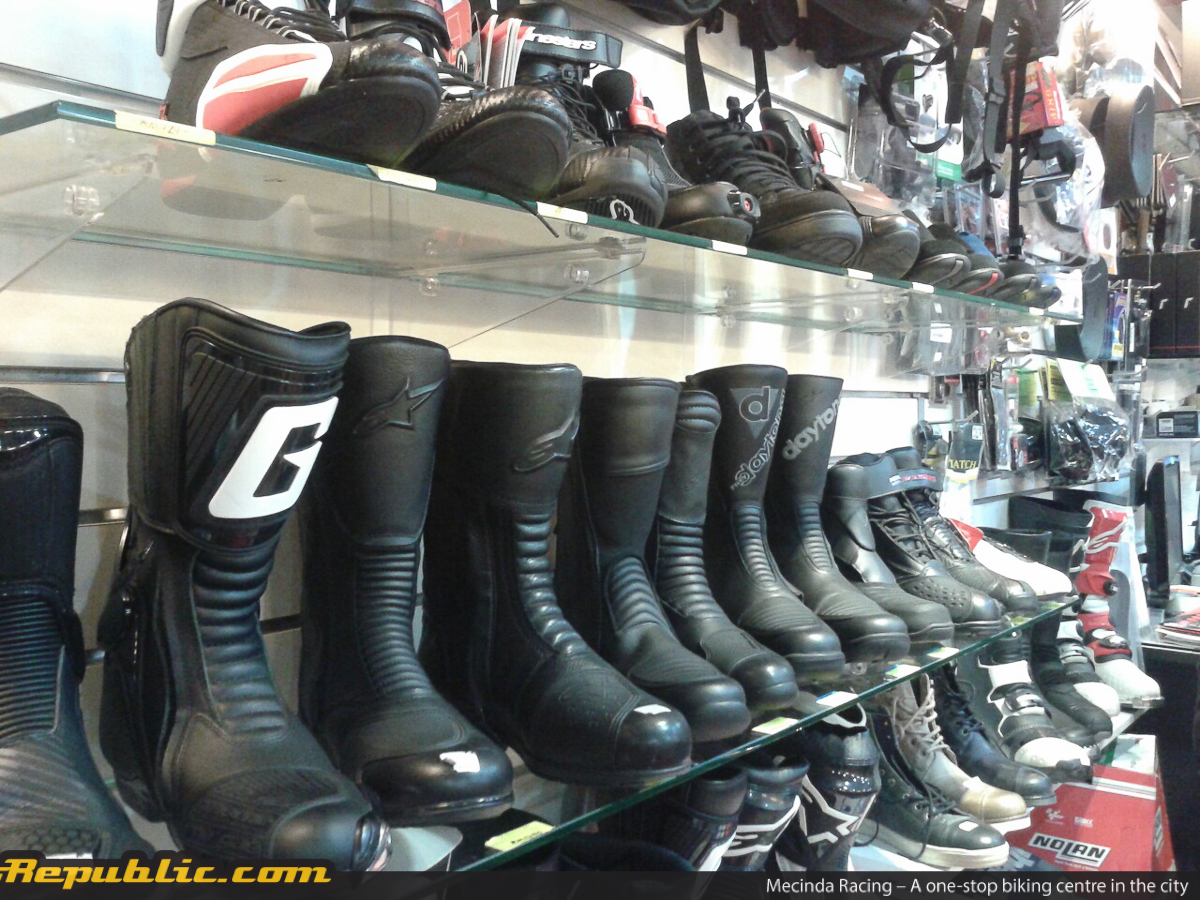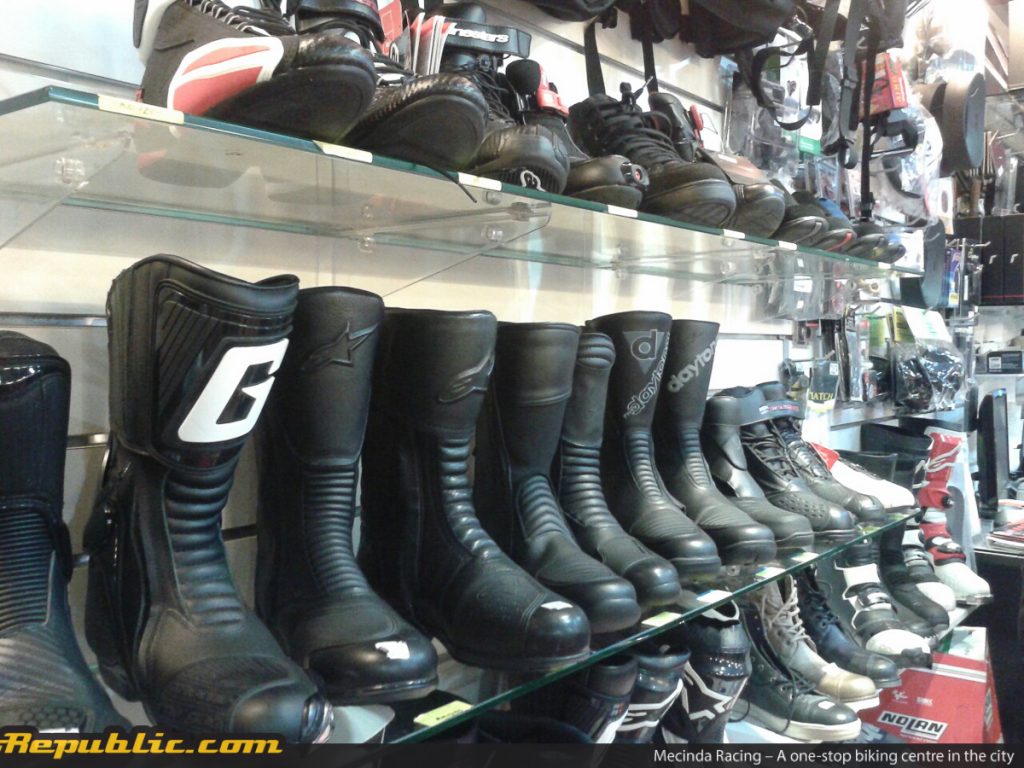 Boots from top boot makers Daytona can be found here as Mecinda are the main distributors for Spidi products and Daytona. If you're looking for comms sets or other related helmet accessories, brands such as Sena, Interphone and Vimoto are available.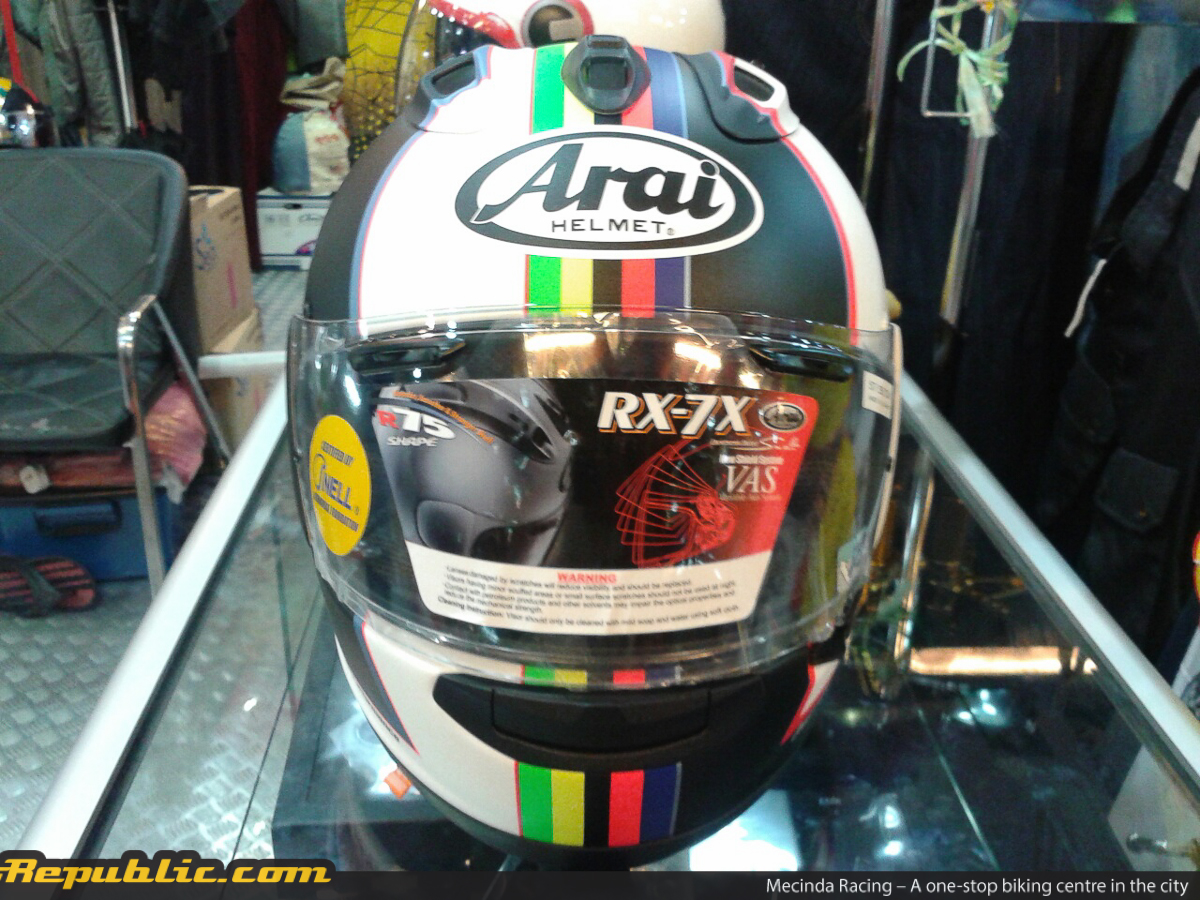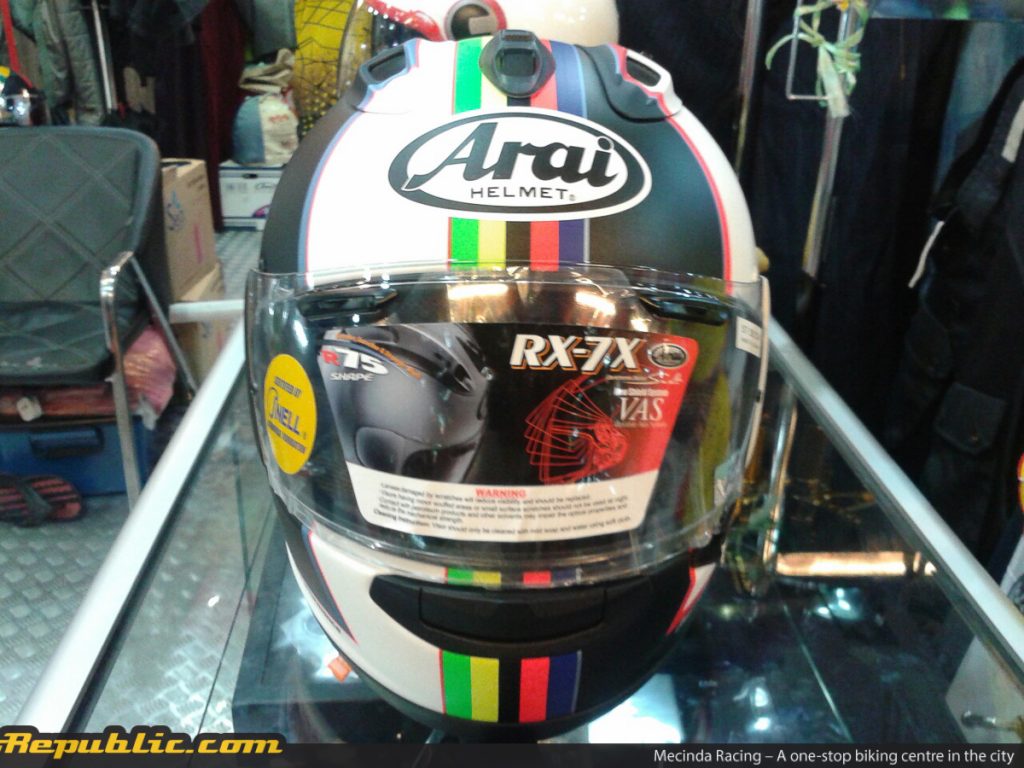 What sets these guys apart from most other shops are their extensive product knowledge and being able to deliver on time. If they don't have a particular model or size, rest assured they'd get it for you in the shortest time possible.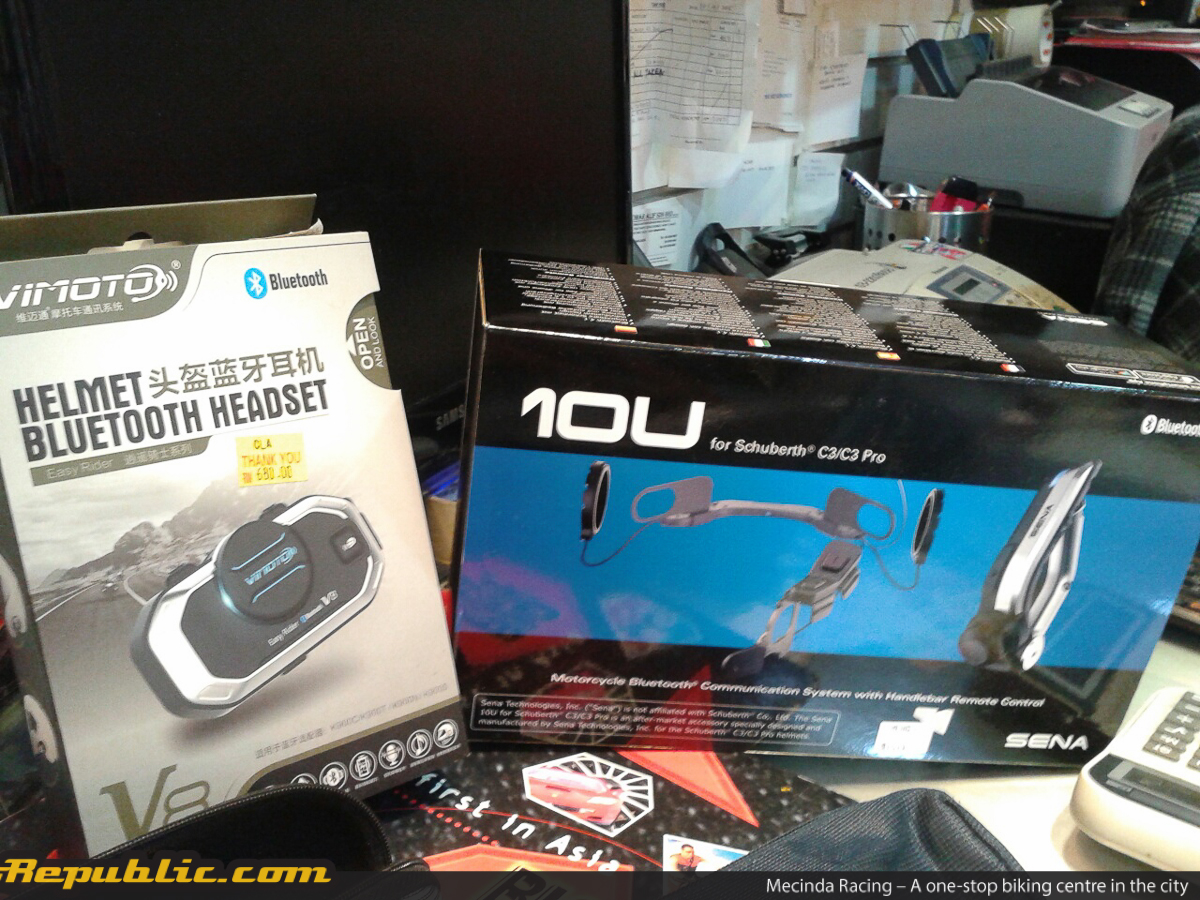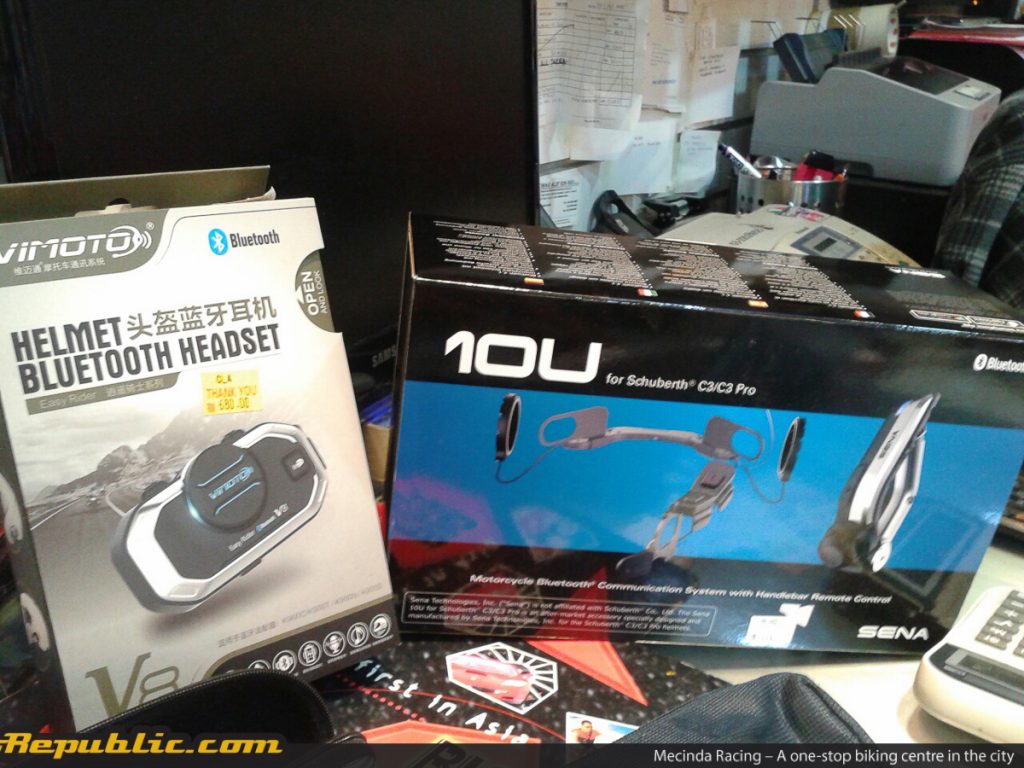 Being able to deliver on the given time is why their business has grown leaps and bounds from their small beginnings and why so many customers return for their next purchase. Not many shops nowadays help their customers understand the use of the product or how to install or uninstall certain accessories. The after sales service here is way 'top notch'.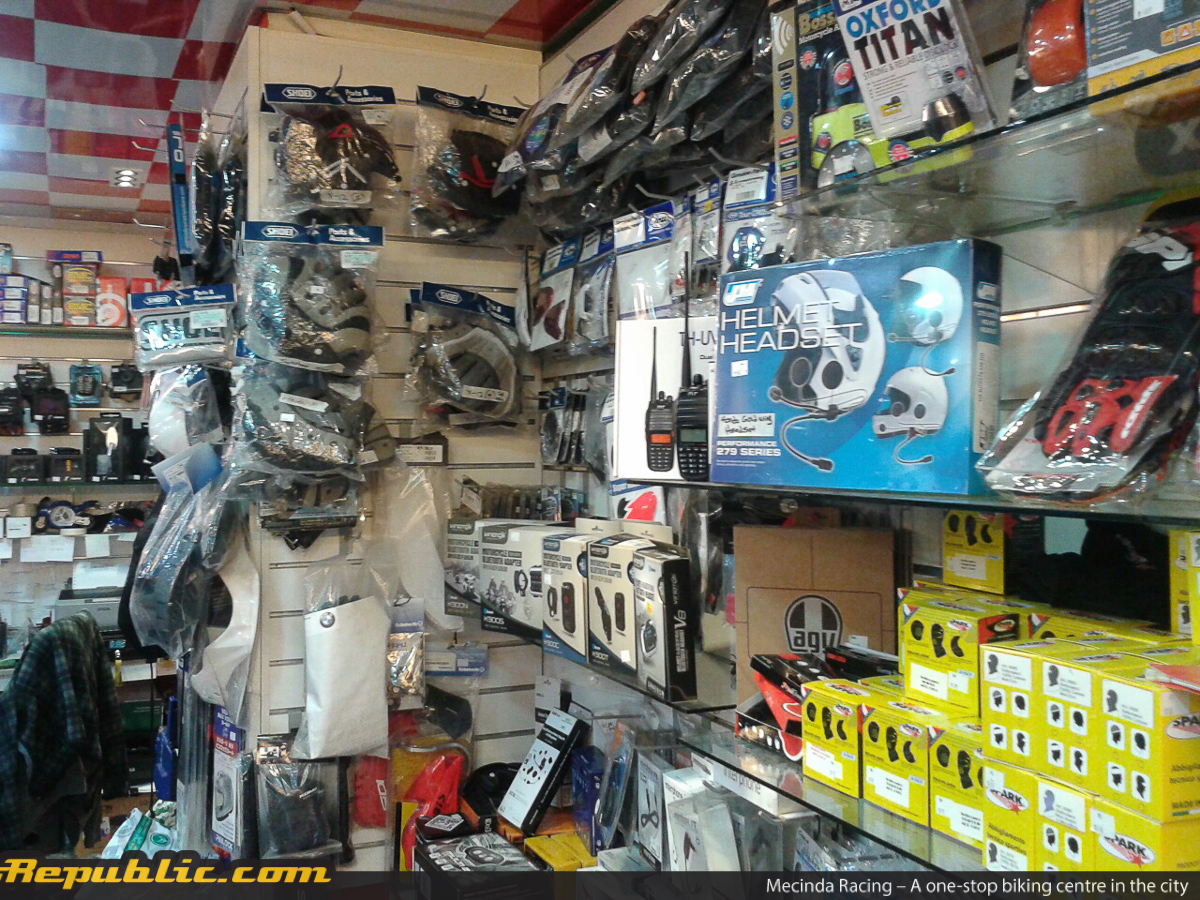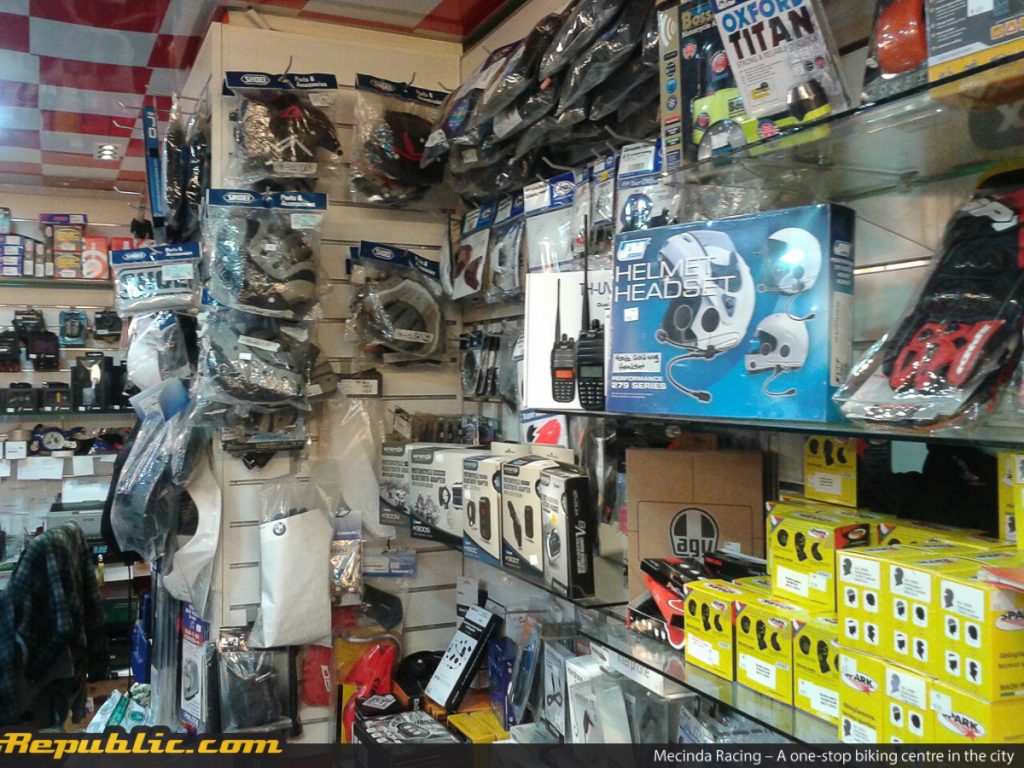 There is also a custom sticker business within the shop. For all those of you who need to sticker your bike like Rossi's or maybe those who just need a new registration plate, these guys have been doing this for ages and can help you pick out cool designs.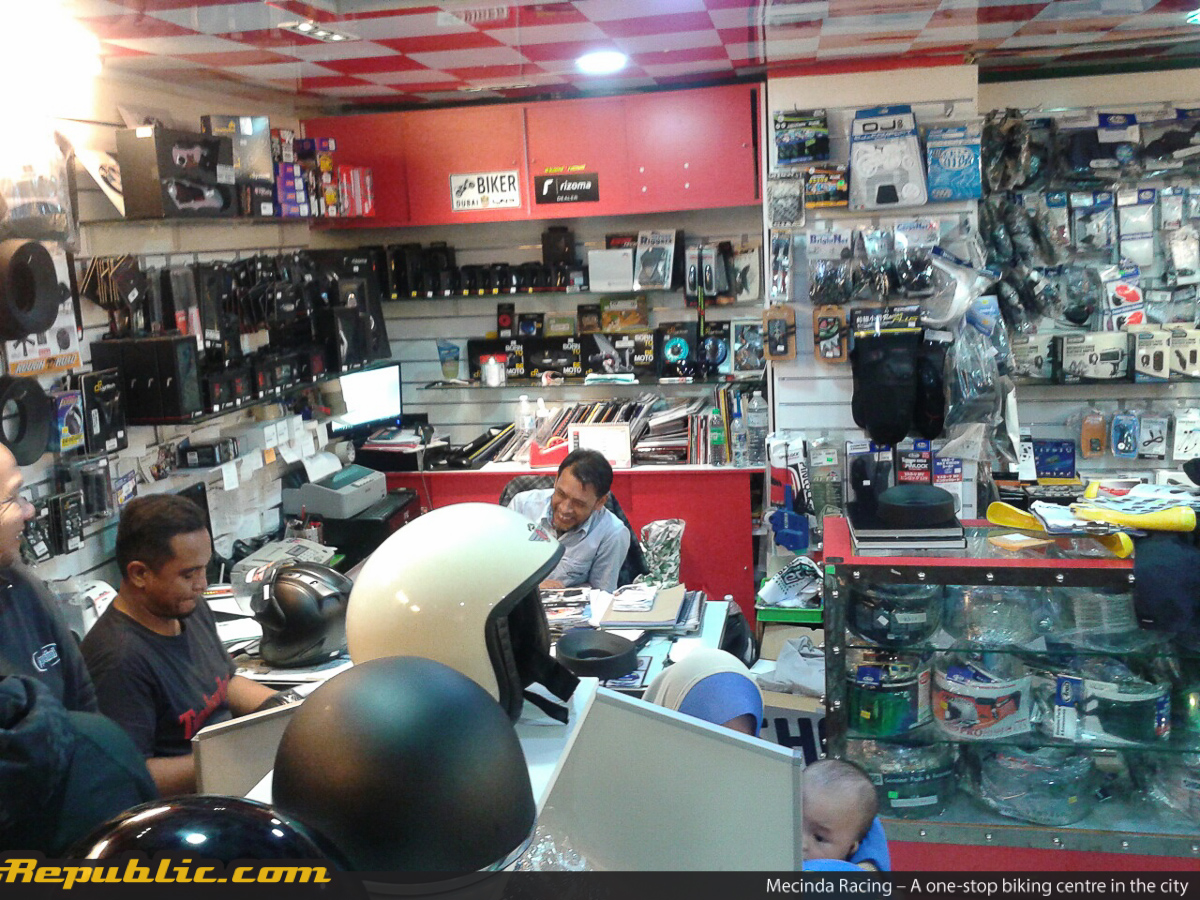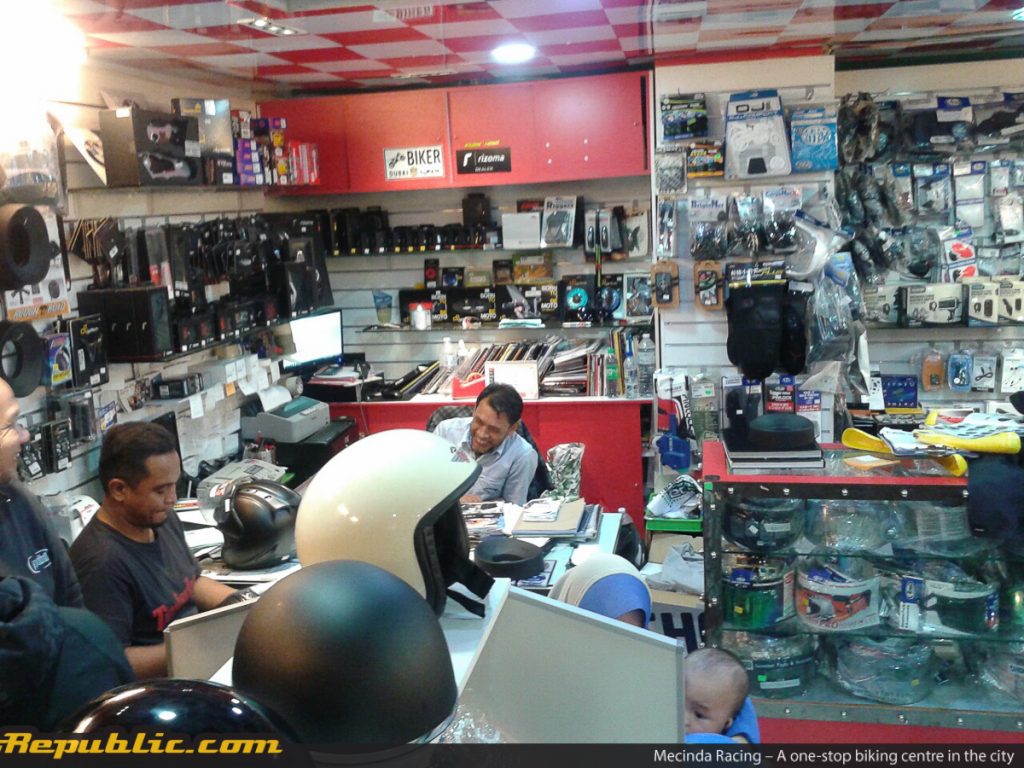 Helmet care, refurbishments, repainting and re-cushioning can also be done here. Most helmet spare parts are also in stock for the major brands. If you're not looking to purchase anything, do still drop by, chill out and have a chat with the friendly staff, to Hafiz or to 'Pak Su' himself.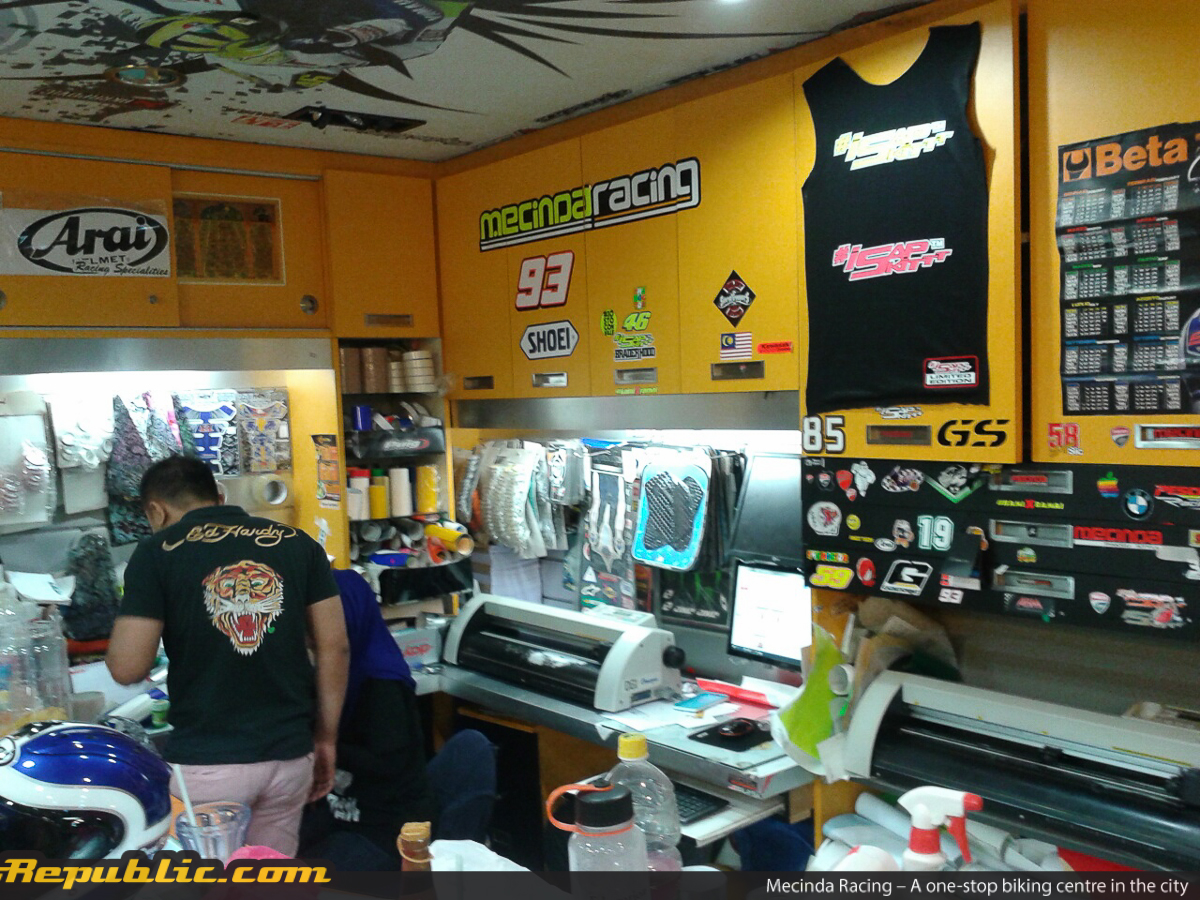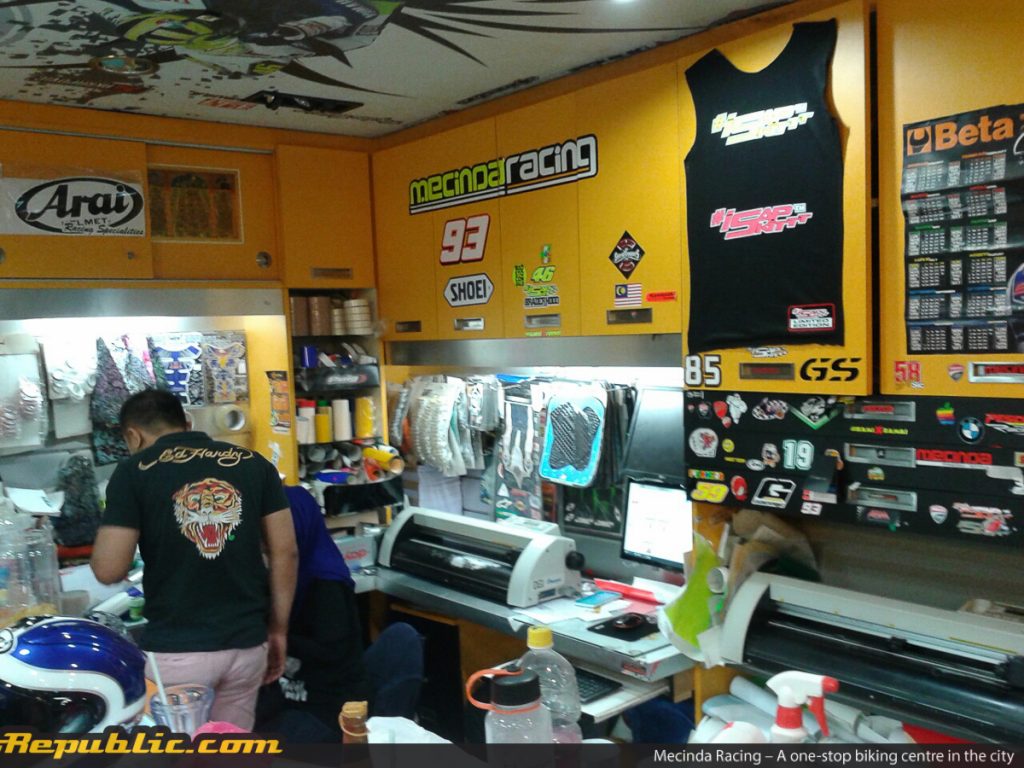 You'll definitely get all the latest updates on the latest riding gear from them and can plan your next purchase well. Sometimes it's worth to buy from the pros as you'll save a lot of time and hassle. So ride safe and keep on rolling.
You can visit or get in touch with Mecinda Racing by referring to the details provided below.
Mecinda Racing Sdn. Bhd.
Unit GF10 & 11, Kompleks Pertama,
Jalan Tuanku Abdul Rahman, 50100
Kuala Lumpur, Wilayah Persekutuan
Tel: 603-2691 3251
Fax: 603-2202 8058