MotoGP fans are in for some good news as Sepang International Circuit (SIC) is currently running a promotion for the Premier Roving Tickets for the 2014 Malaysian MotoGP happening this October.
Promotion price starts at RM250 and last till the end of this month. The Premier Roving Ticket allows you to get to various vantage points with access to both sides of the North and South Main Grandstand, the Main Grandstand Tower seats, the F Grandstand as well as the C2 Covered Hillstands instead of just one seat.
According to SIC Chief Executive Officer Datuk Razlan Razali, each seating area will have their own attraction. Fans at the North Grandstand, for example, can enjoy actions and activities at the starting grid and the pitlane. Those at the South Main Grandstand, on the other hand, will enjoy the best of track actions with clear view of Turns 9, 10, 11, 12, 13 and 14 as well as the back straight.
"For those at the Main Grandstand Tower, they can have a close view of the riders showing of their skills as they take the sharp Turn 15. This is also a very popular location for those who love photography. "Grandstand F, on the other hand, provides the thrills of watching these world class riders taking the fast corners of turns 5, 6, 7 and 8. While fans can enjoy the race from atop the hills at the C2 Covered Hillstands.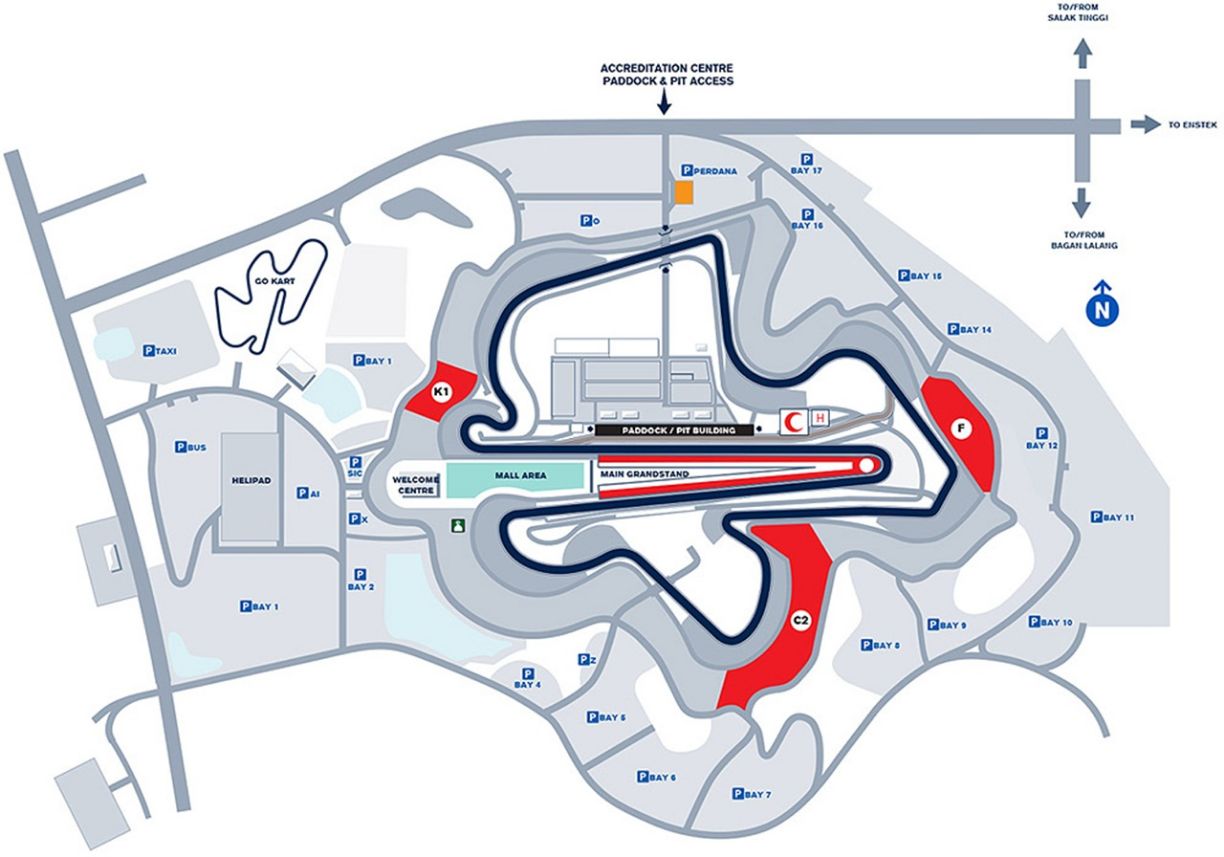 "With these Premier Rover Tickets, you can have all the enjoyment especially coming with a good SLR camera and getting all the different photos. In the absence of this special tickets, you would need to purchase tickets for all areas, which will come up to a total of RM640. Imagine a savings of up to RM340. However, it is only opened to the first 1,000 tickets so fans are urge to get theirs now as it is selling fast," added Razlan.
Slotted as the penultimate round of an 18-round championship this season, the 2014 Shell Advance Malaysian Motorcycle Grand Prix would be held at the circuit fromOctober 24 to 26 – a week after the Australian Grand Prix in Phillip Island and a fortnight before the traditional season ender in Valencia.
Malaysia will have four local heroes in the world championship with Hafizh Syahrin Abdulllah and Azlan Shah Kamaruzaman competing in Moto2; and Muhammad Zulfahmi Khairuddin and Amirul Hafiq Azmi challenging the Moto3 class.
Targeting more than 80,000 spectators for the race day, SIC will be lining up a host of off-track activities at the spectators' areas as value added excitement for the fans.
Tickets are priced as low as RM40 and they can be purchased via internet atwww.sepangcircuit.com or by calling TICKET HOTLINE at 03-87782222. SIC Ticket Counters are also available around town. Please visit the official website for locations.