Brixton, known for its stylish rides, is back in action with their latest model, the Crossfire 150 XS. If you thought the Cromwell 1200 was cool, wait till you check out this one which was recently launched at the Kuala Lumpur Bike Show 2023.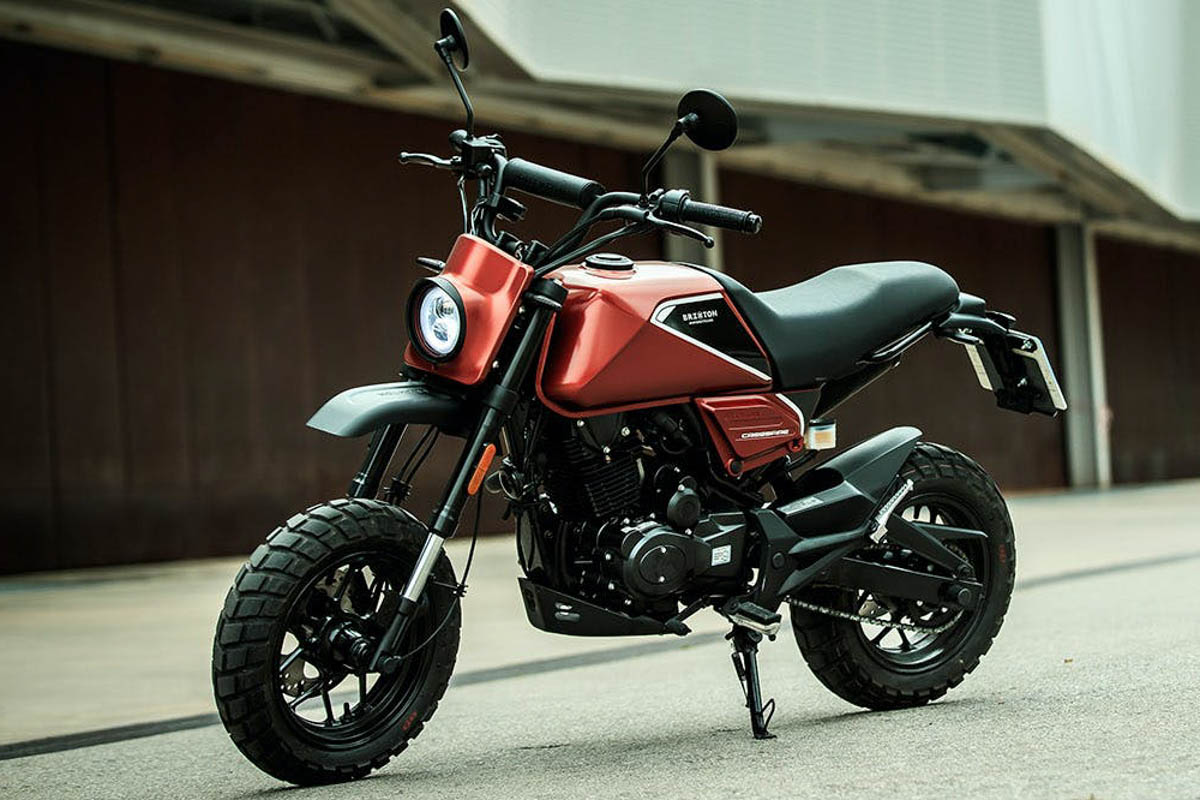 First things first, let's talk style. The Crossfire 150 XS is all about expressing your individuality. It comes in three eye-catching colors: Backstage Black, Clockwork Orange, and Cargo Green.
So, whether you're into classic black, vibrant orange, or a cool green, there's a flavor for everyone. Prices for this mini-sized marvel start at RM8,788 but remember, that doesn't cover insurance and road tax.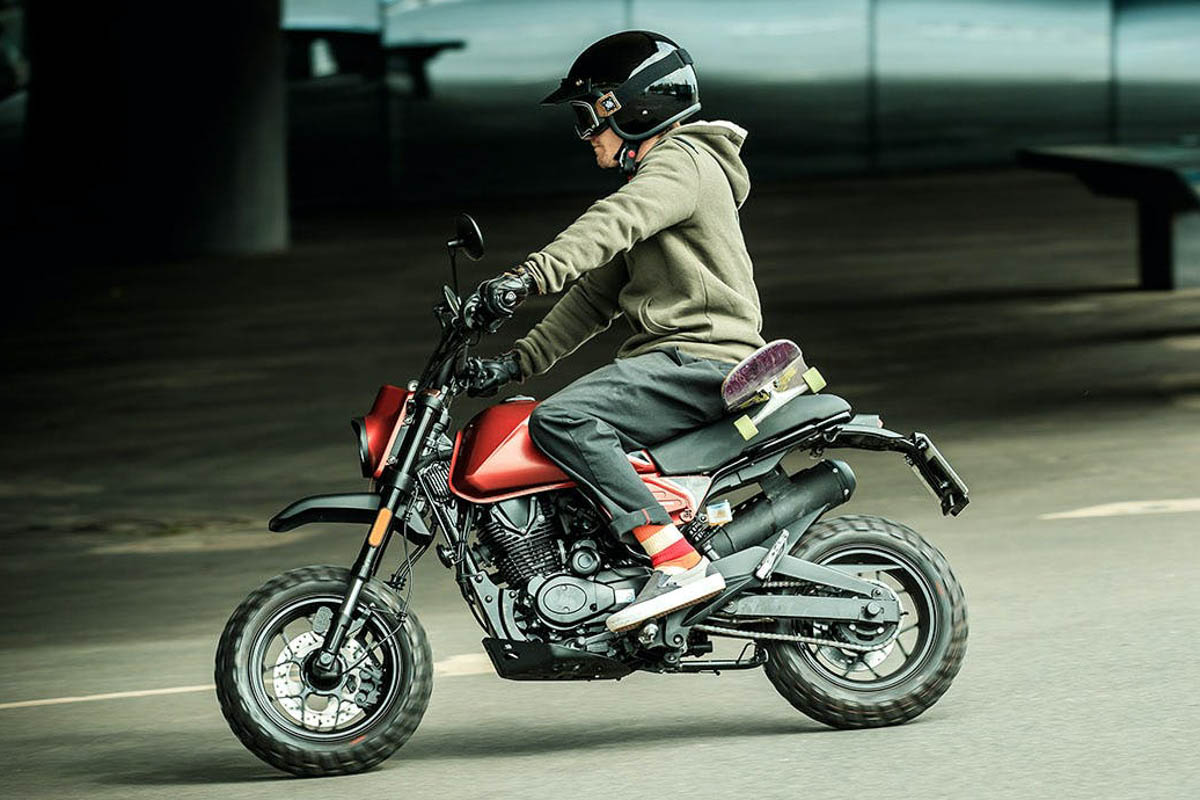 Now, let's dive into the heart of this beast. The Crossfire 150 XS packs a powerful yet efficient engine. It's got a single-cylinder, 4-stroke setup with an air cooling system – nothing too complicated, just solid performance. With 150cc of displacement, it's got enough oomph for various riding adventures.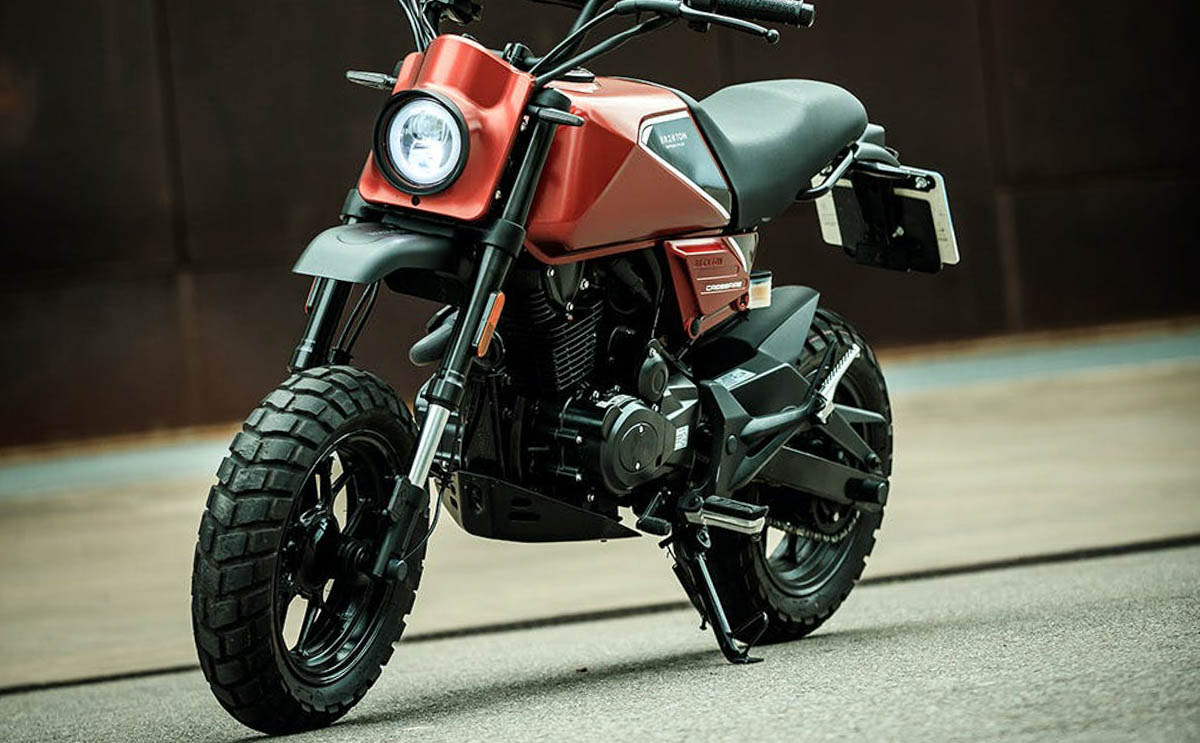 The engine delivers a maximum power output of 10kW at 9,500rpm, ensuring thrilling acceleration and smooth cruising. Torque peaks at 10.5Nm at 3,100rpm, giving you optimal performance when you twist that throttle.
But it's not just about what's under the hood. The Crossfire 150 XS is designed with precision for agility and maneuverability. It's 1,690mm long, 755mm wide, and 1,210mm tall – striking a balance between compactness and road presence. The comfortable seat at 770mm height keeps you in control, and the 1,280mm wheelbase ensures solid handling in different riding conditions.
Weighing in at 111kg, it's got a lightweight build that makes it easy to handle. When it's time to stop, you've got a 220mm hydraulic type single disc brake up front for adequate stopping power and control. The rear brake uses a hydraulic single-disc with a 190mm size, enhancing overall braking ability.
Plus, for a smooth and controlled ride, the Crossfire 150 XS rocks an inverted telescopic front suspension that soaks up bumps like a champ. And you won't be hitting the gas station too often with its 11-liter fuel tank, perfect for those longer rides.
In a nutshell, the Crossfire 150 XS promises an exhilarating and comfortable ride for those seeking thrills on two wheels. And here's the cherry on top – when you buy the Brixton Crossfire 150 XS, you get a manufacturer's warranty of two years or 20,000km (whichever comes first), plus online genuine parts purchase service by MForce Bike Holdings Sdn. Bhd.