Supercharged Kawasaki Ninja H2R piloted by WSSP ace Kenan Sofuoglu hits 400km/h in record-breaking run.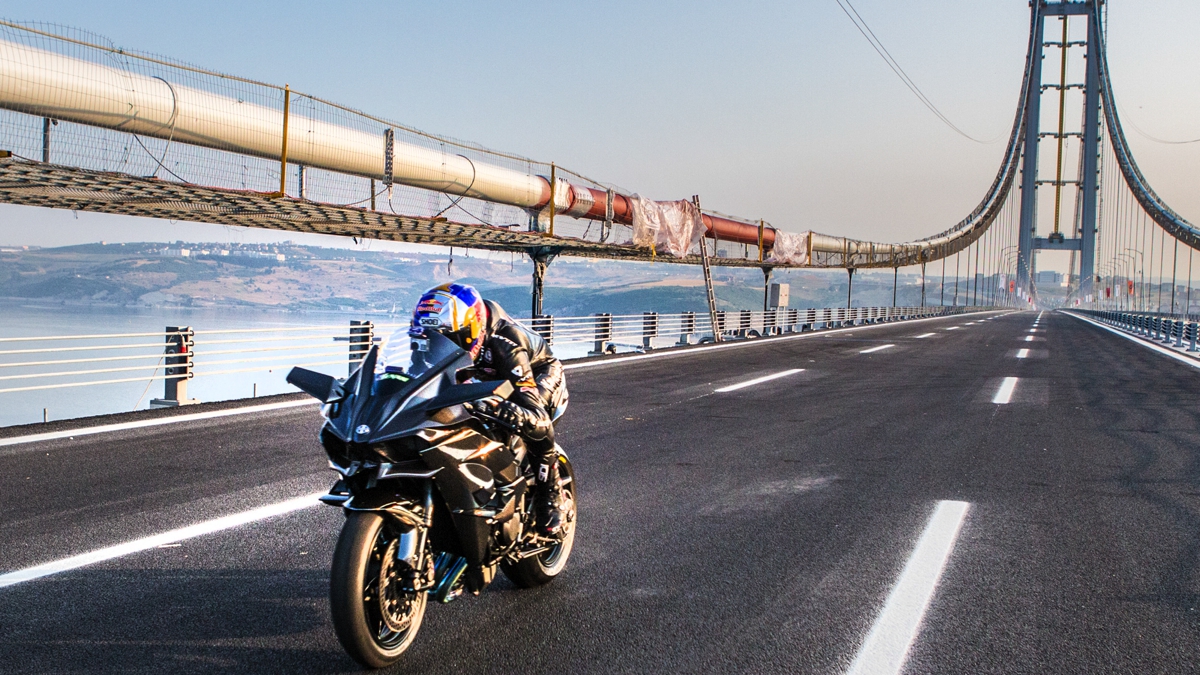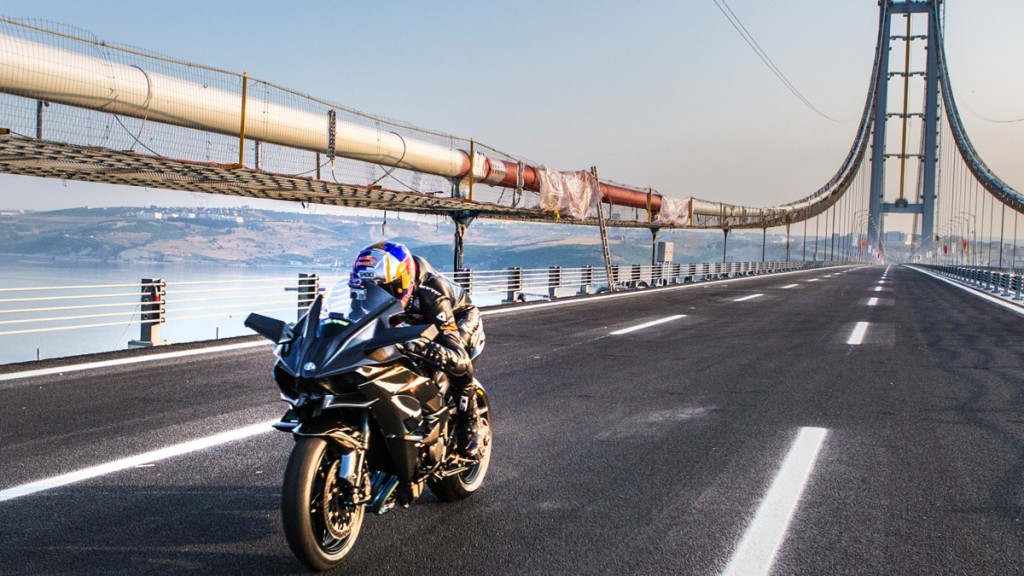 The supercharged and winged beast we come to know as the Kawasaki Ninja H2R has charted a new world record in the hands of World Supersport (WSSP) champion Kenan Sofuoglu after hitting a top speed of 400km/h.
The Turkish rider, who is ranked as the most successful WSSP rider of all time, completed the record attempt on the Izmit Bay Bridge (Osman Gazi Bridge) in Turkey two days before its scheduled opening. Spanning approximately 50km in length, the world's fourth longest suspension bridge was perhaps the perfect location to take the Kawasaki Ninja H2R up to 400km/h.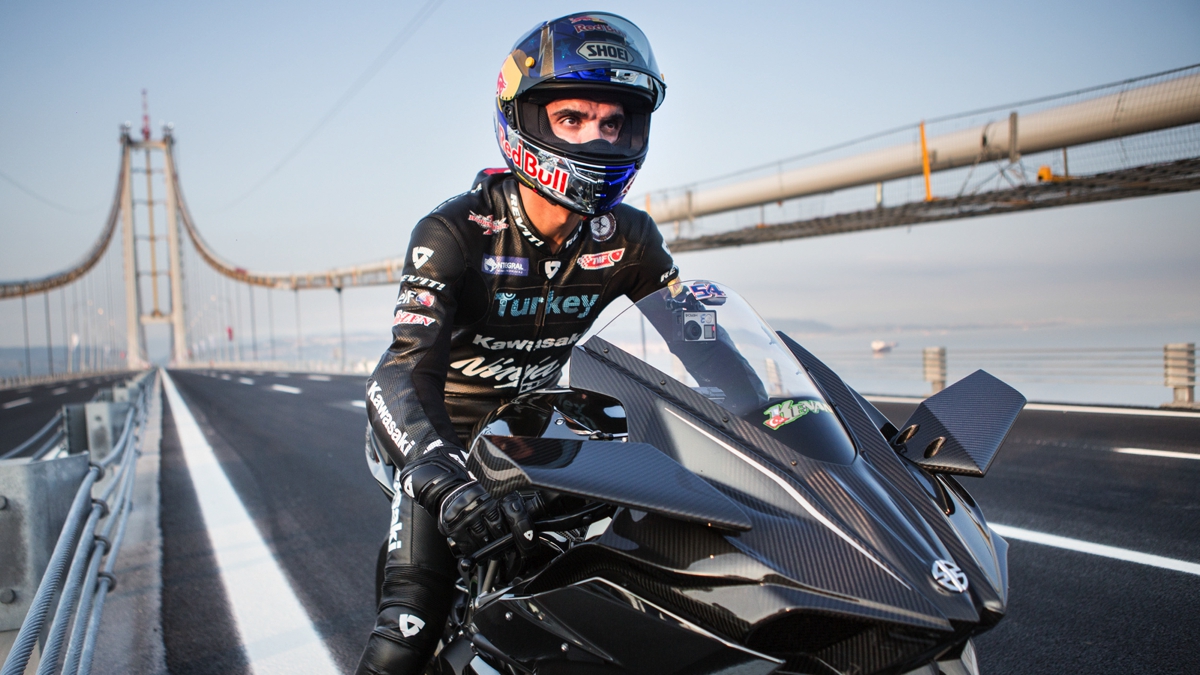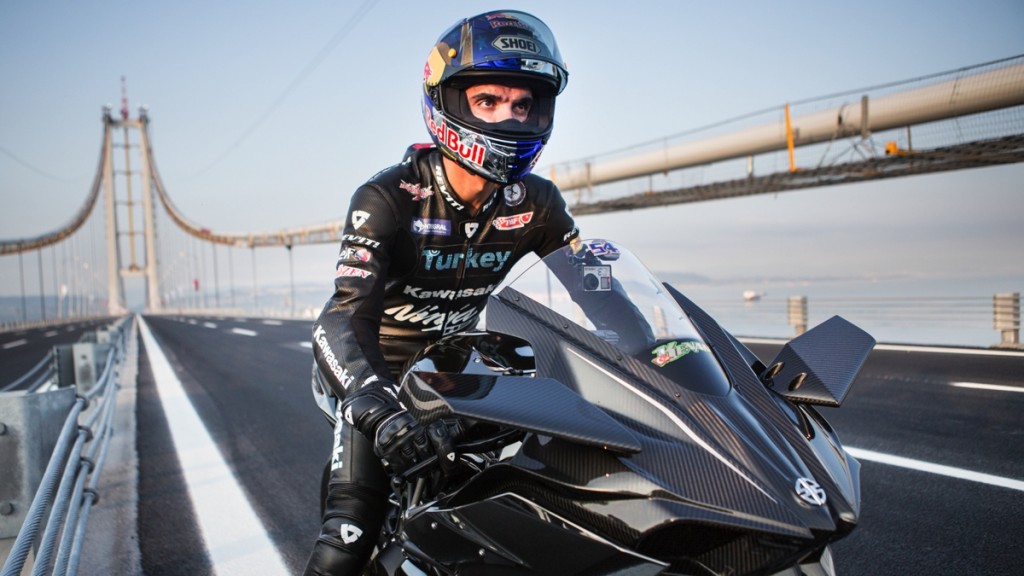 To lower risk of a tyre blowout, Kenan had to do the run in less than 30 seconds whilst donning a specially made leather suit from REV'IT! Having visited the bridge numerous times beforehand to check on the conditions at different times of the day, the Turk chose to do the run at 5am as it was deemed the best and safest time.
As you can see from the featured video, the entire run lasted just 26 seconds in total and Sofuoglu managed to hit his target of 400km/h easily without incident.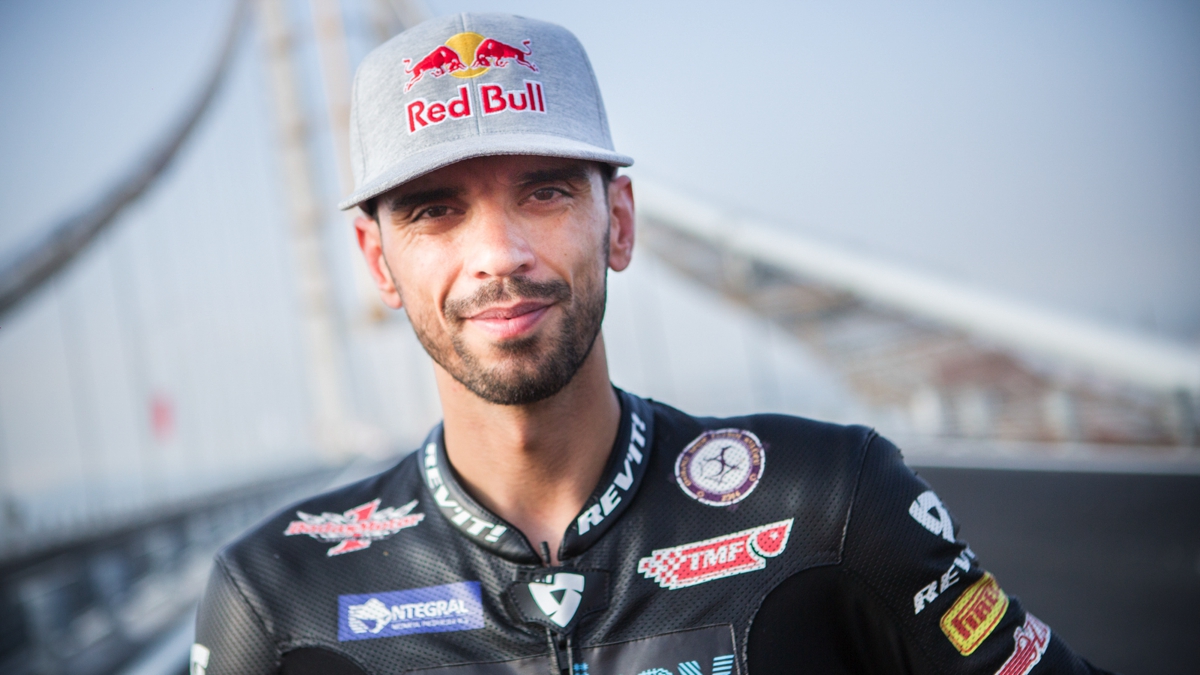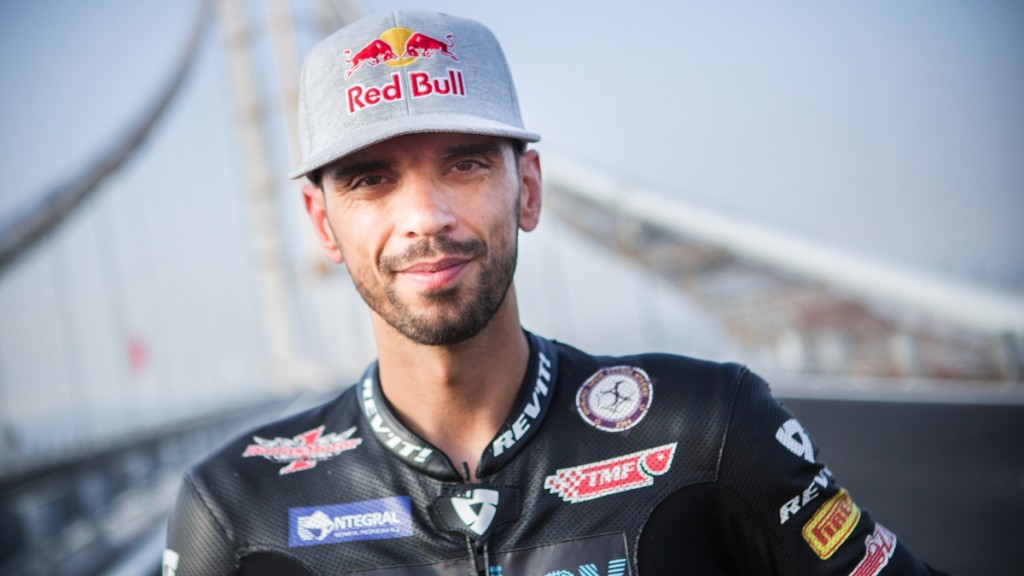 "I reached 400km/h, the maximum speed that this motorcycle could have, after 4 long months of training," said the WSSP championship leader after completing the attempt. He also adds that he only made small changes to the bike and kept its original settings without modifying it whatsoever.
Just for your reference, the world's fastest production bike, which is the Suzuki GSX1300R Hayabusa, has a claimed top speed of 312km/h set in 1999. The fastest production car in the world, the Bugatti Veyron Super Sport, has a verified top speed of 415km/h set in 2010.
Though the Ninja H2R may be technically considered as a track bike, one can't argue that the 310hp churned out by its supercharged 998cc four-pot screamer is a force to be reckoned with indeed.
Images: worldSBK.com
Source: worldSBK.com