The new Harley-Davidson of Petaling Jaya is offering great ways to those who want to get into the Harley lifestyle.

Costs of ownership and maintenance are now more viable at HDPJ.

HDPJ has waived the localisation fee for Harleys purchased via parallel importers.
Owning a motorcycle should be a great joy to anyone but owning one from a brand steeped in history and heritage is extra special. It's through this heritage that the look, feel and sound of the bike, how it rumbles to life and down the road with the wind in your face flies in the face of convention. Additionally, the lifestyle, camaraderie among the owners and convoy experiences are priceless.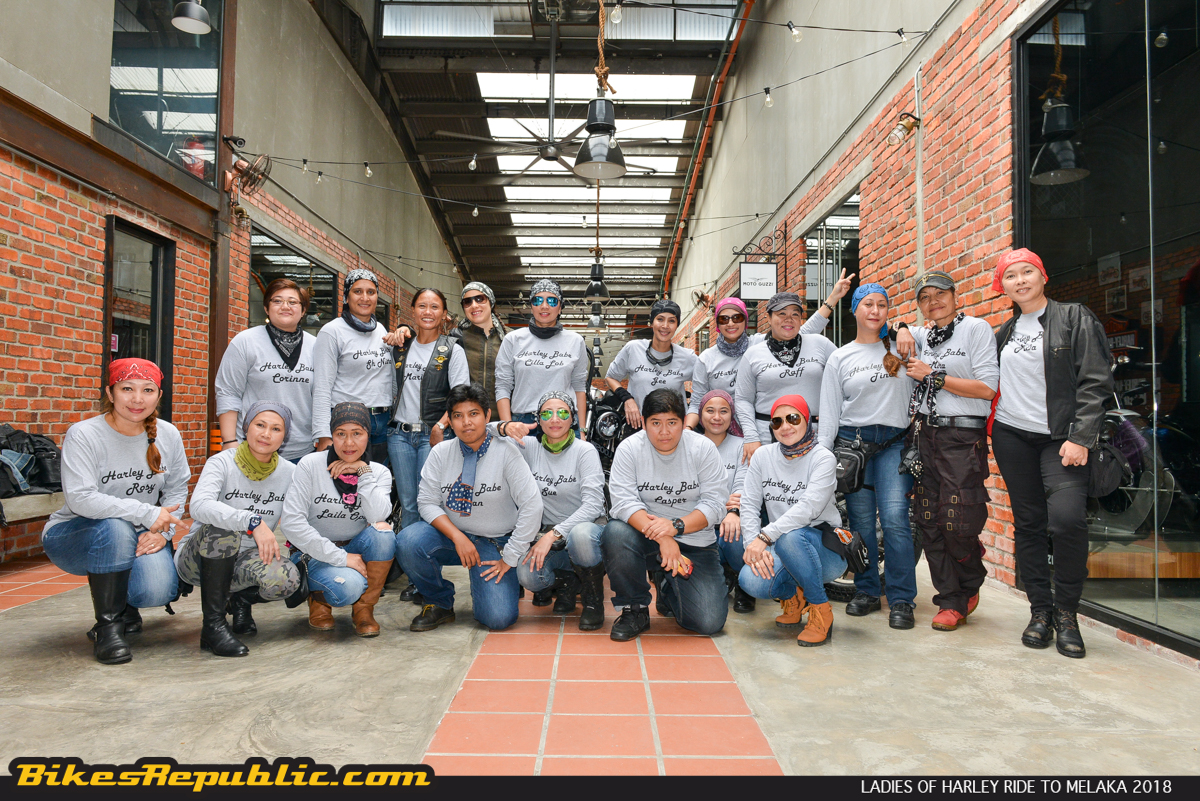 But how much does one need to "relinquish" for a "membership?"
We've heard great things about the new Harley-Davidson dealership, Harley-Davidson of Petaling Jaya (HDPJ), and decided to snoop around.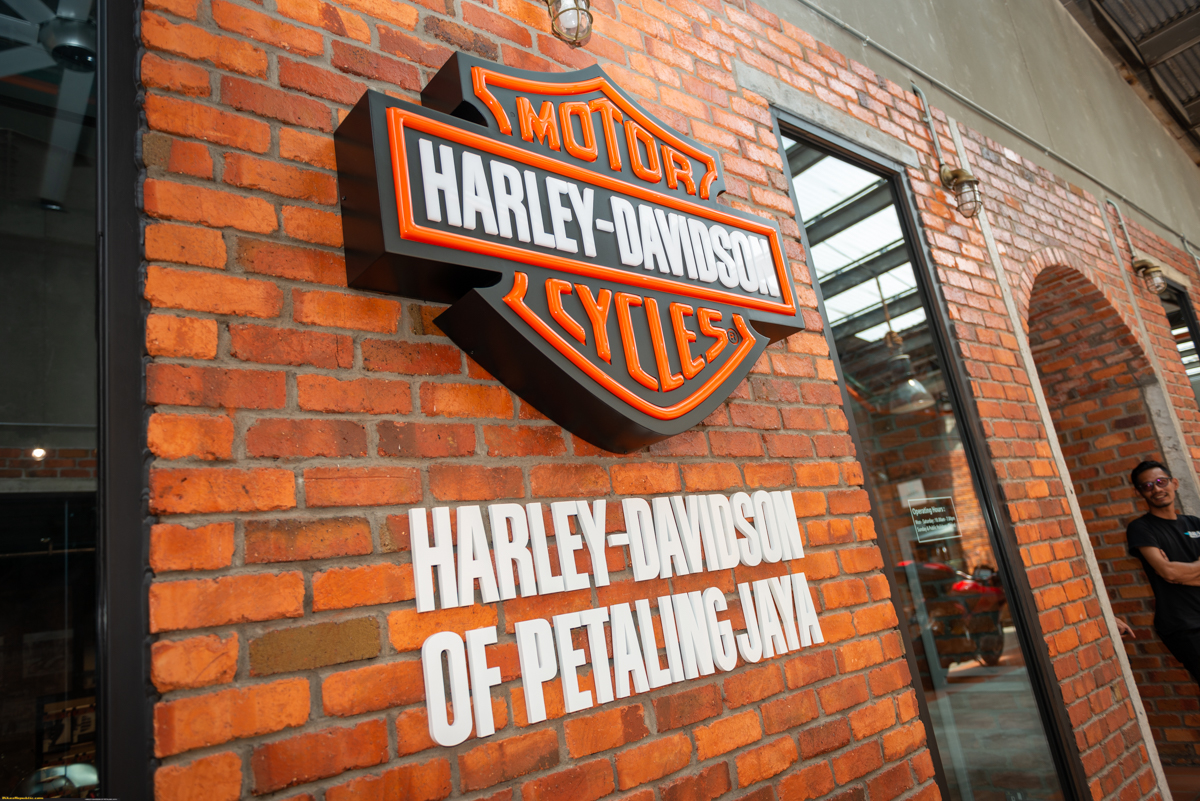 What we found was HDPJ is attracting more riders in Malaysia to experience the world of Harley-Davidson, through more attractive financing, lower costs of ownership and professional aftersales service.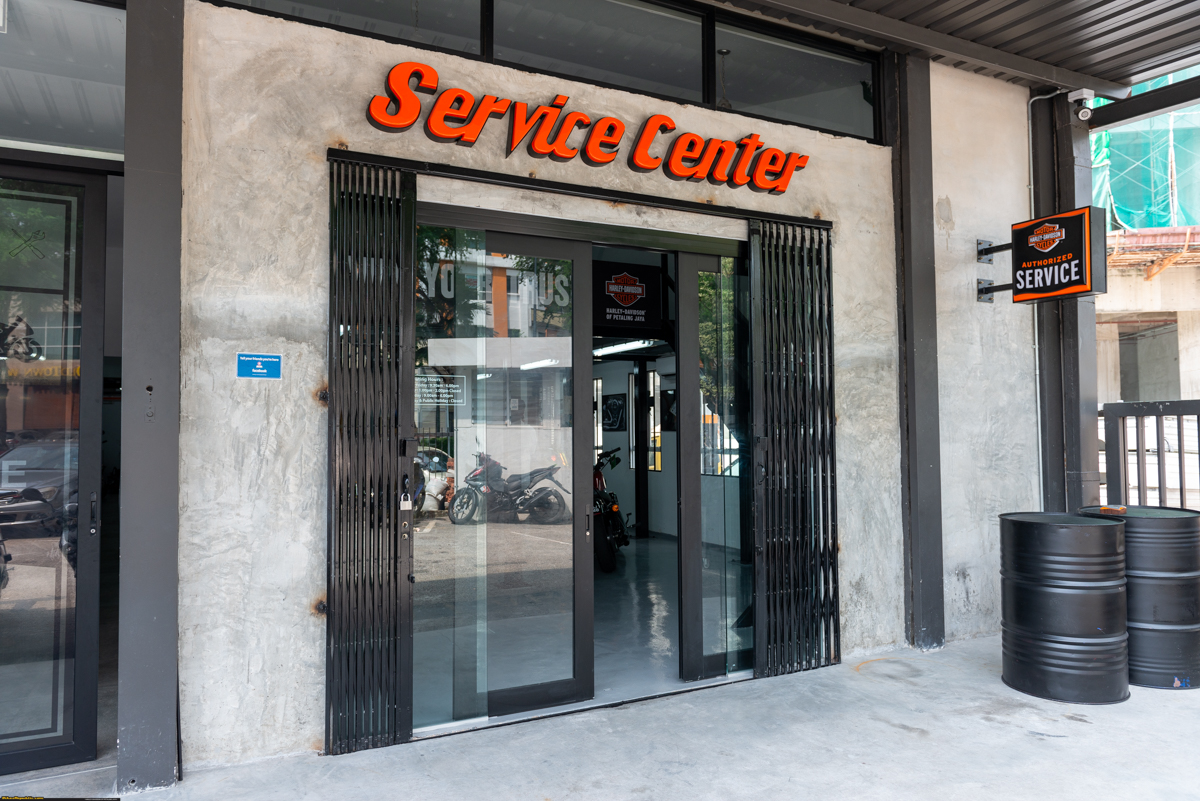 AFTERSALES SERVICE:
Non-discriminatory policy towards all Harley owners, regardless if the bikes were purchased previously through official channels or parallel importers.
No "localization fee" for "recon" Harleys and all owners will enjoy the same labour rates and parts prices.
The showroom is fully stocked but the workshop is extensive as HDPJ is focusing on aftersales.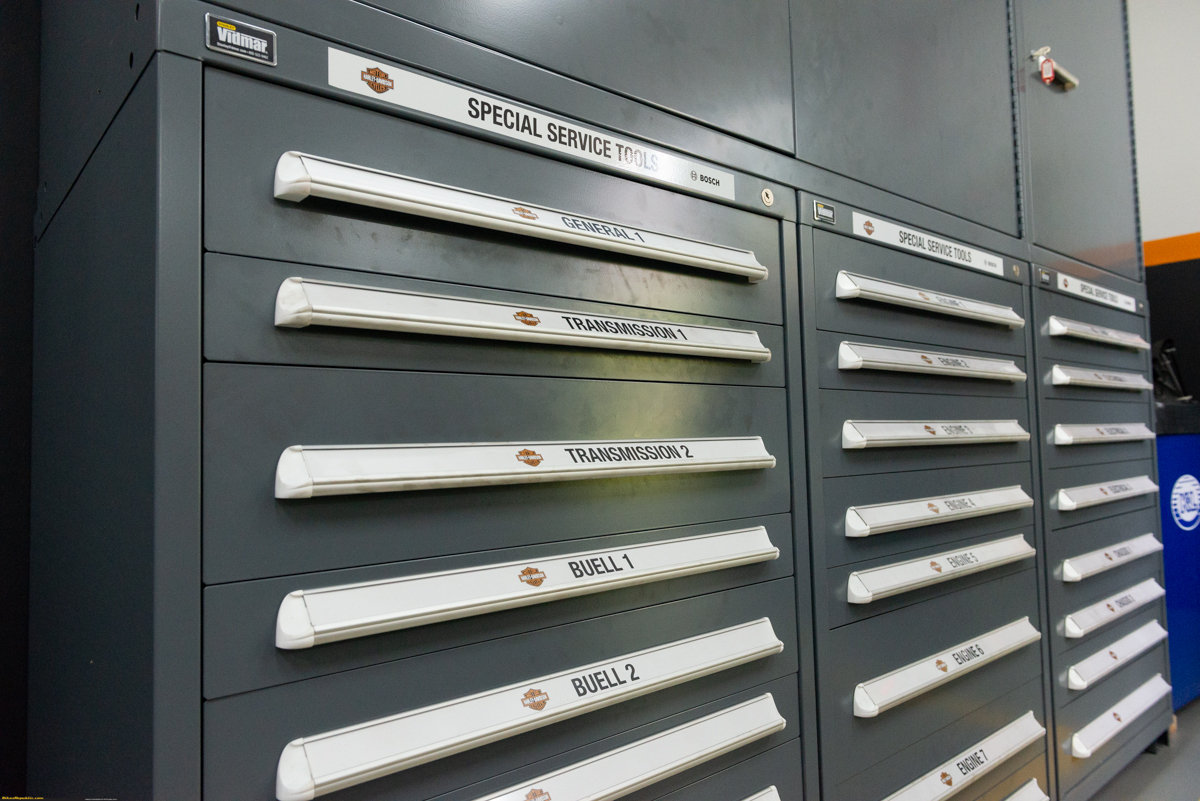 The previous hourly labour rate was too high, so HDPJ reduced it accordingly.
Parts prices are also lower than before despite the high USD-MYR exchange rate.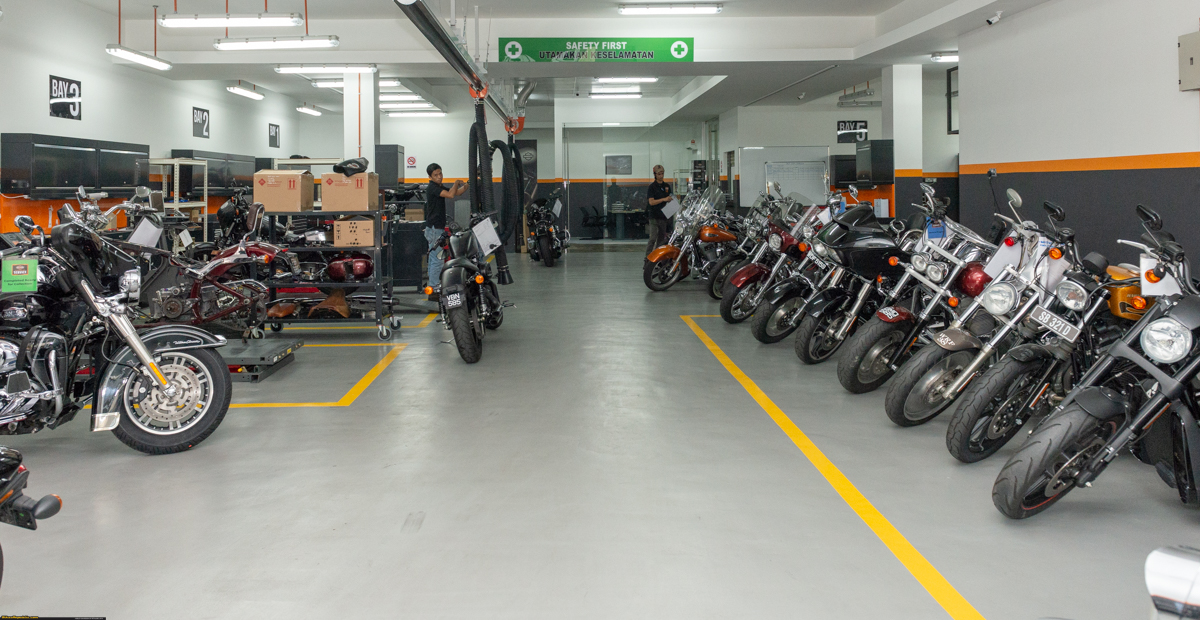 A Harley-Davidson Standard Service means a 24-point check all around the motorcycle for functionality and safety, which includes lubing the cables, checking the battery and electrics, electronic diagnostics, inspecting if all fasteners are properly torqued, inspecting the drive belt and pulleys, inspecting the brake pads and discs (with proper tools), etc. etc.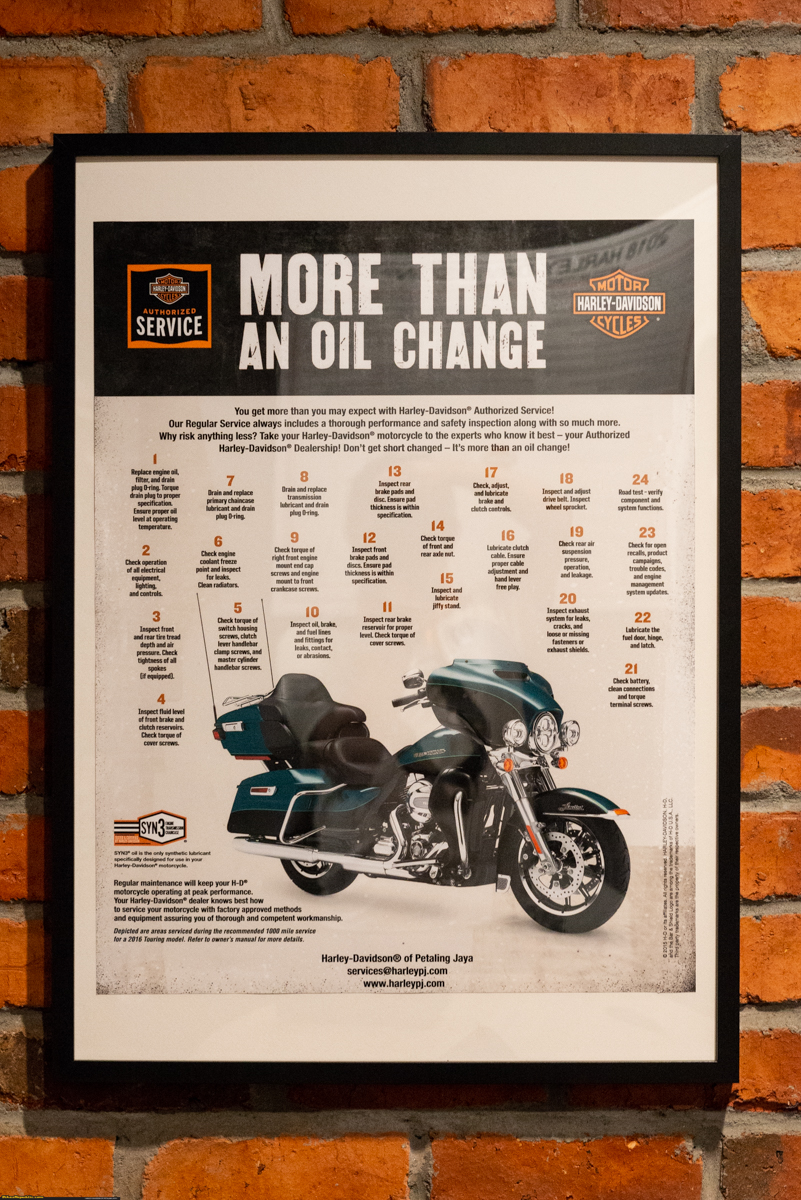 A minimum price to service a Sportster 883 complete with the 24-point check, standard replacement of washers, Harley-Davidson engine oil, and 1.5-hour labour charge adds up to below RM400.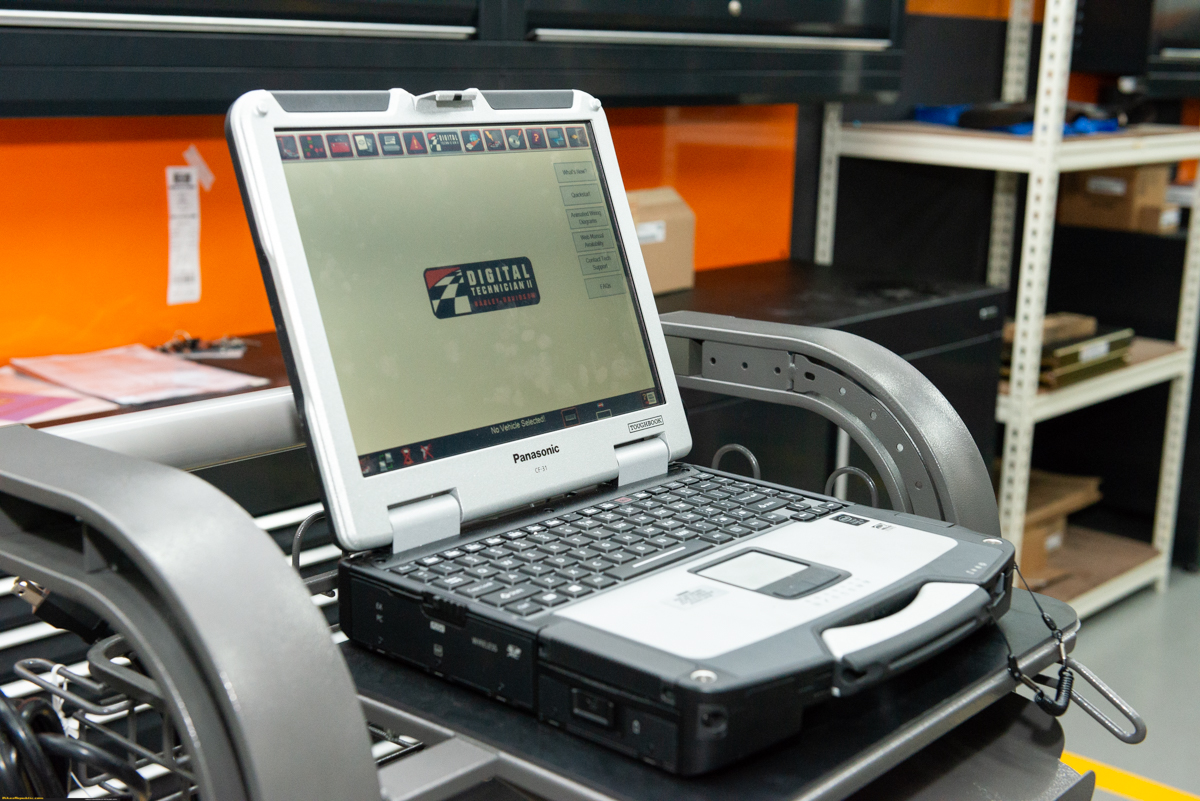 Compare that to this Editor's personal experience of servicing his Kawasaki ER-6f (at non-official workshops). Two liters of fully-synthetic engine oil, oil filter and two sparkplugs already cost in the vicinity of RM380 – without the 24-point check.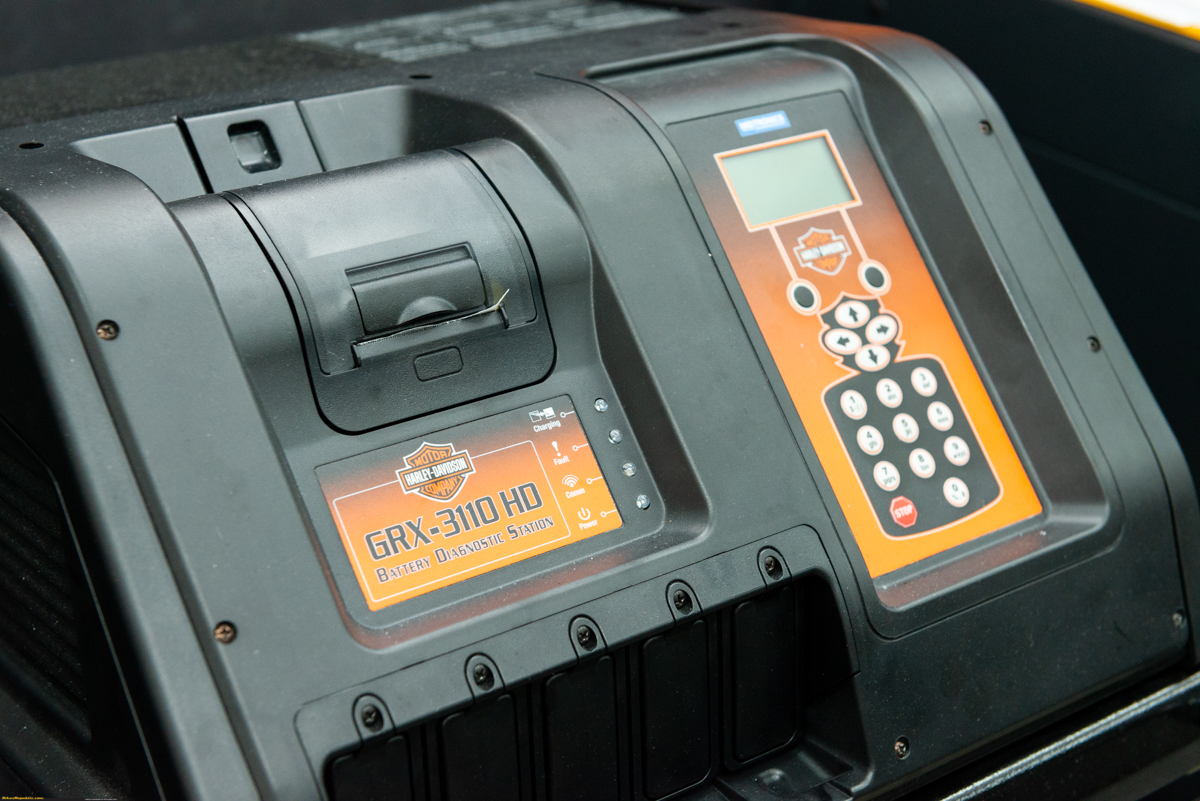 Besides that, a stator coil for the ER-6f is nearly RM1,300; compared to the stator coil for the Harley-Davidson Softail is RM1,400.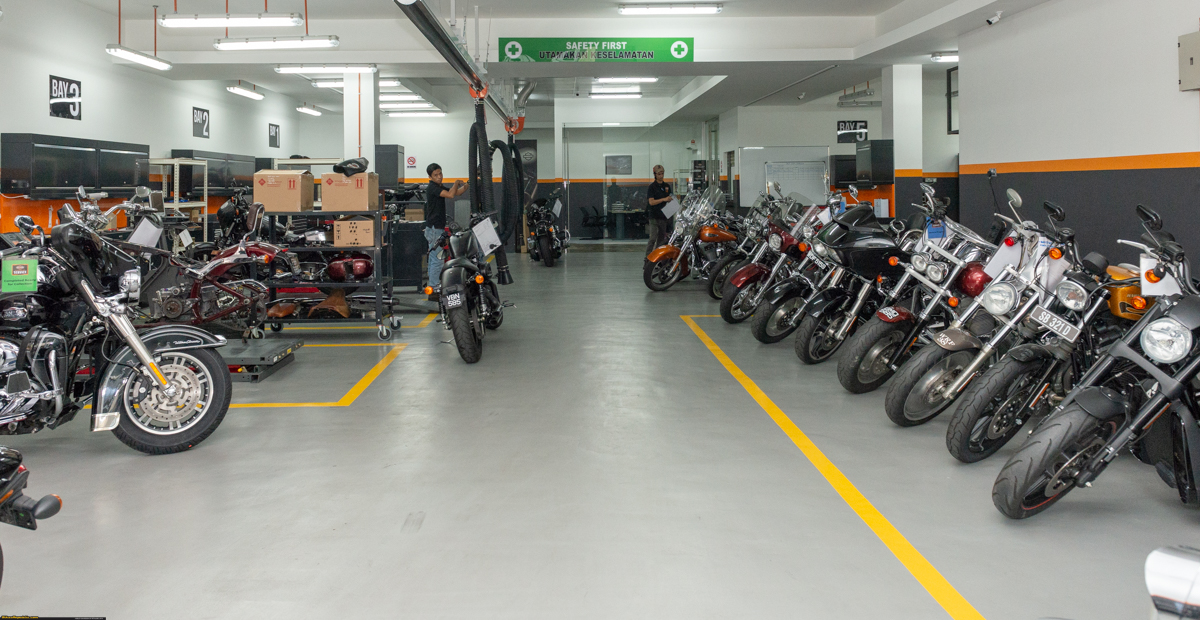 PRICES OF NEW HARLEY-DAVIDSON MOTORCYCLES:
HDPJ has also priced the new Harleys more "realistically" by 5% to 25% lower across the board.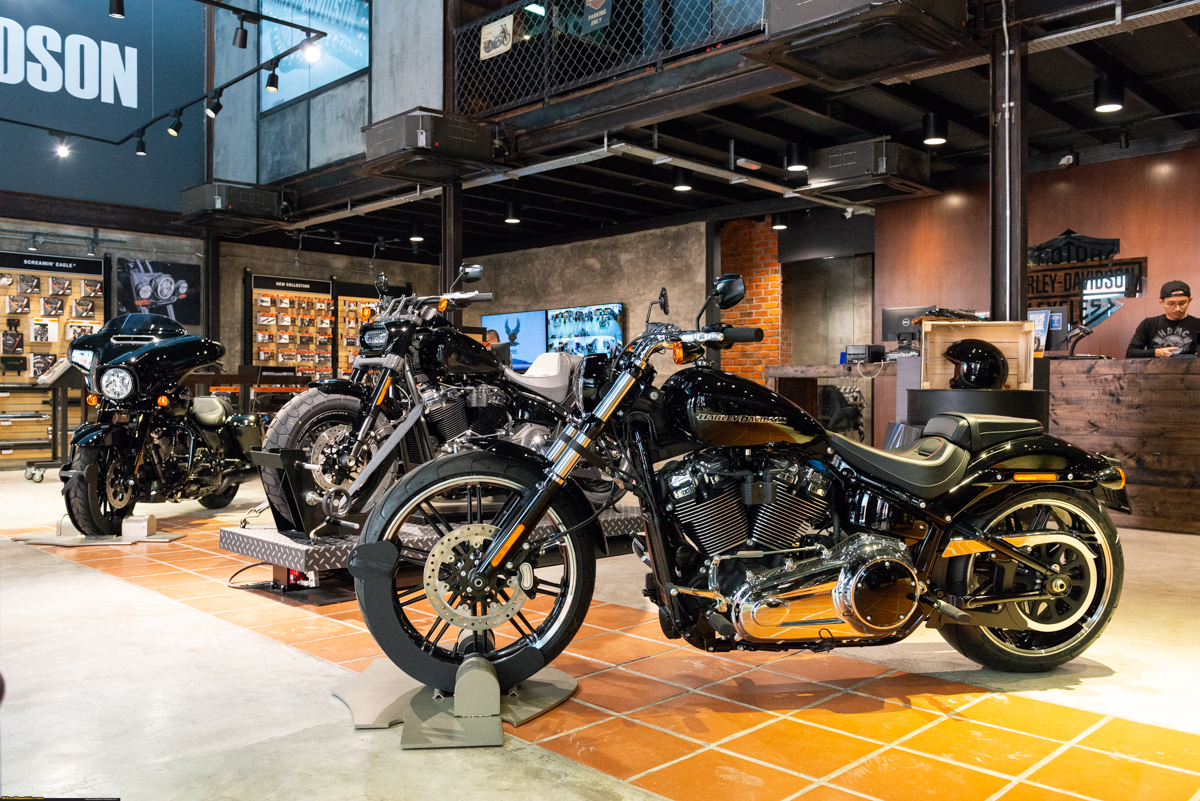 The 2018 (base) Sportster Forty-Eight is priced from RM 92,800, instead of RM 109,000 that it once was.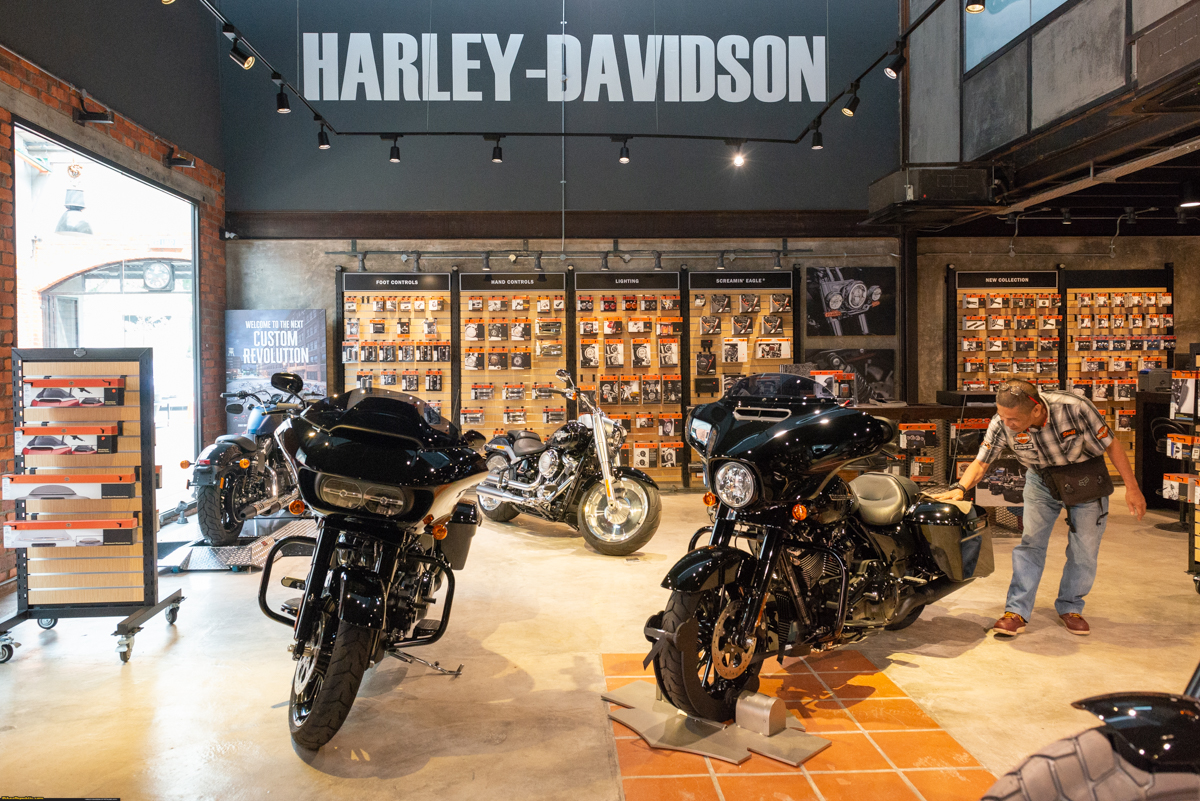 The new Street Bob is from RM 107,200 instead of RM 130K plus.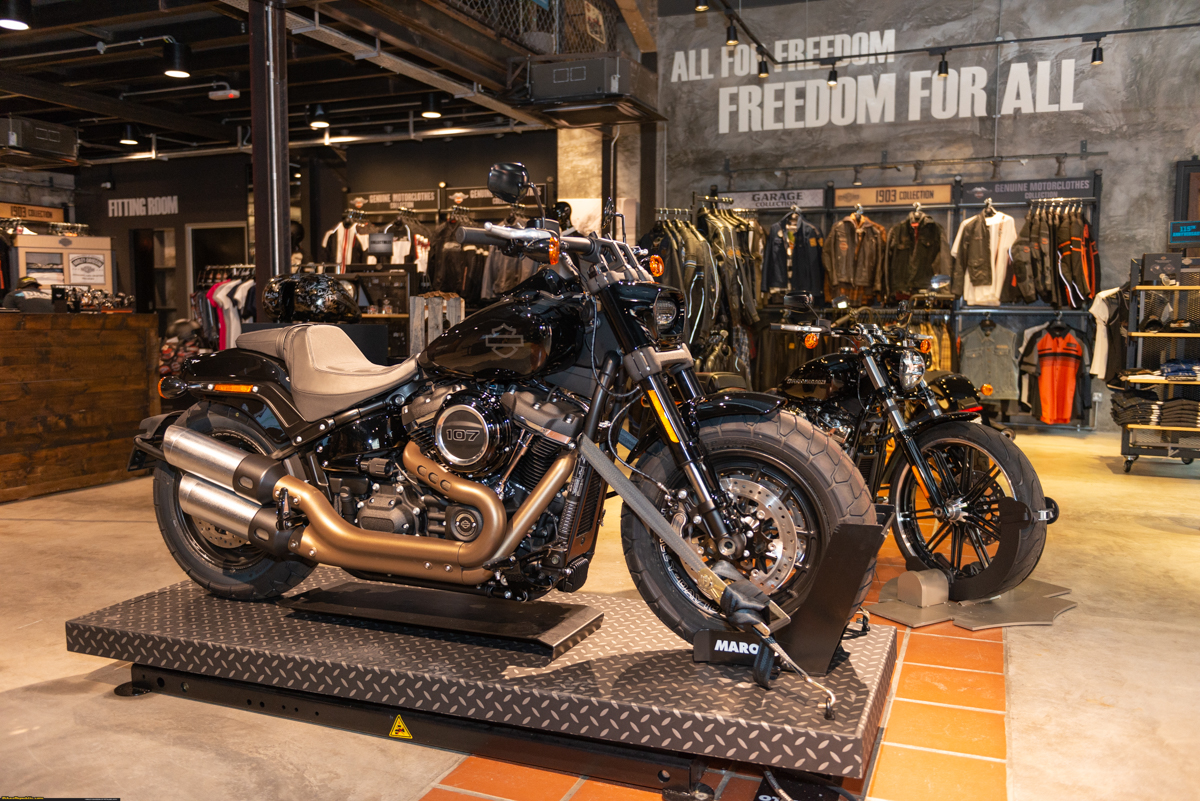 Attractive financing scheme for buyers – 3.5% per annum – the lowest in the industry.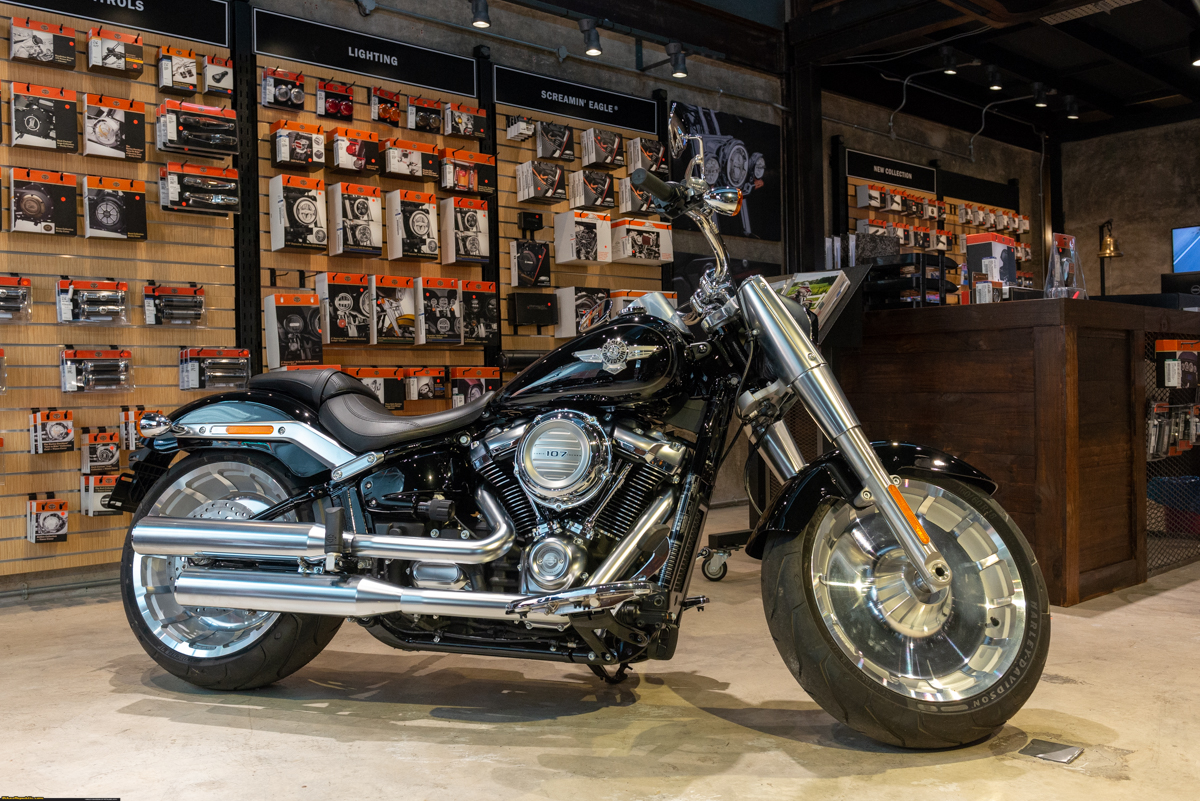 We also decided to ask a couple of Harley riders hanging around the café at The Gasket Alley. The first person was pleasantly surprised by the much lower price of maintenance. The other person we spoke felt at home at the new Harley-Davidson of Petaling Jaya, being welcomed and as part of a family.
It looks like Harley-Davidson of Petaling Jaya is worth visiting. So, book an appointment today for a test ride or service via Harley-Davidson of Petaling Jaya's official website. You may also visit their official Facebook page for the latest updates.