The GIVI Rimba Raid Mat Daling off-road event for enthusiasts ended highly successful.

It attracted 105 participants from Malaysia and the world over.

Everyone experienced the beauty of Malaysia regardless if they rode.
The fifth edition of Rimba Raid, Malaysia's premier off-road event for enthusiasts, rocked to the nines.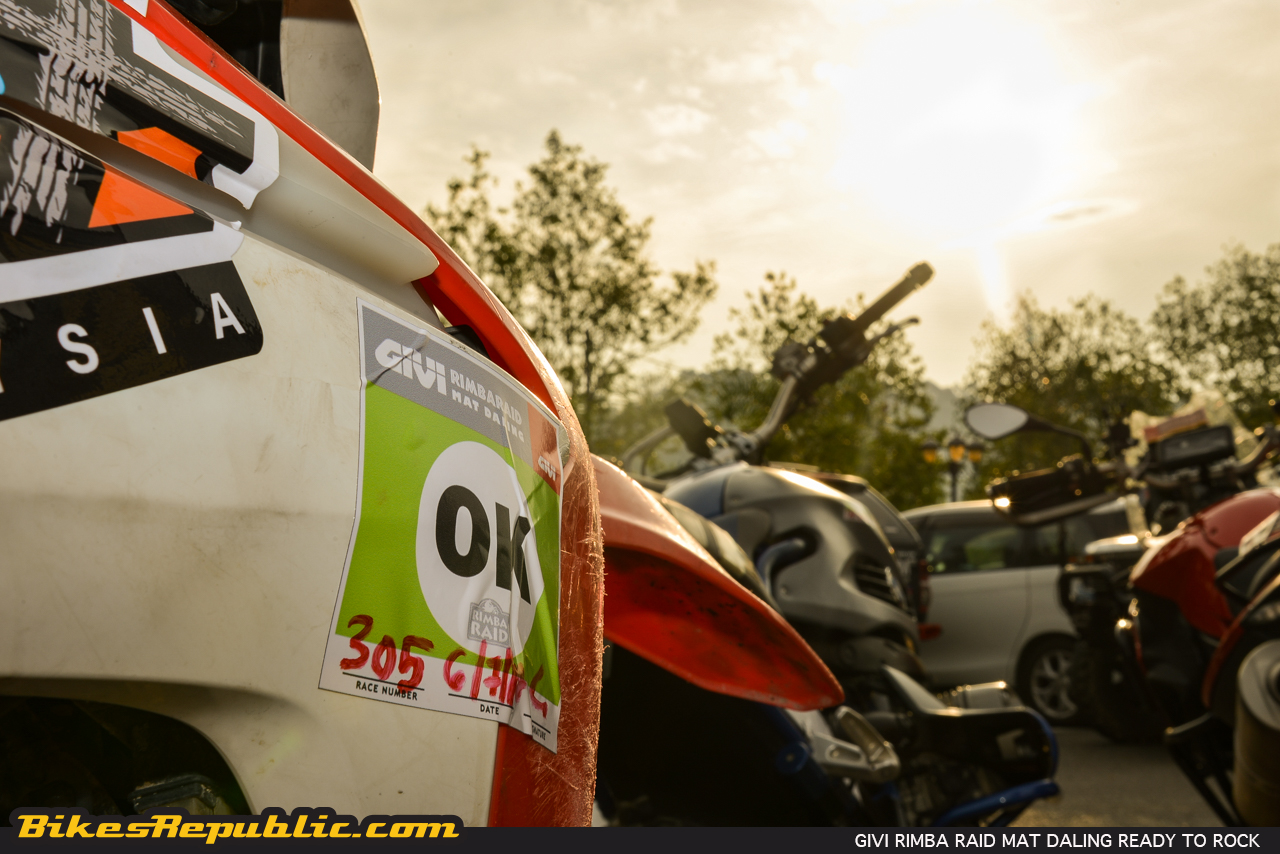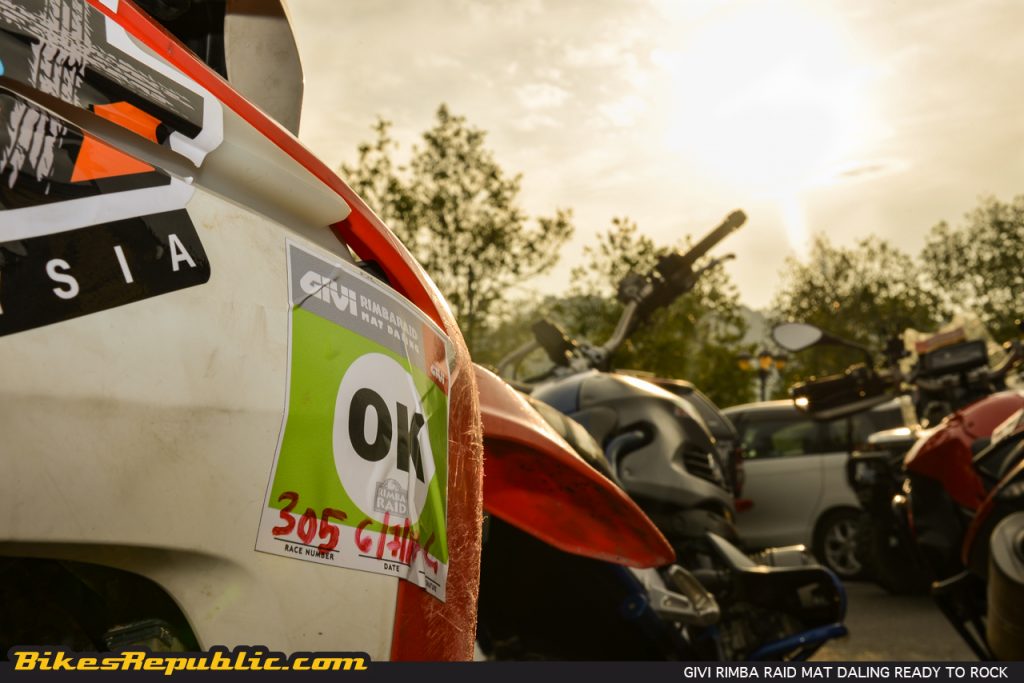 It was a mere five months ago when Rimba Raid was organized at the sleepy community of Janda Baik, a stone's throw away from Genting Highlands. A total of 60 competitors signed up for that edition, made up mostly of Malaysians with a few of neighbours from Singapore. Please click on the link below for our coverage.
This edition of Rimba Raid, on the other hand, was formally called GIVI Rimba Raid Mat Daling as the premier Italian motorcycle accessories manufacturer, GIVI, was the title sponsor. GIVI had not only brought along their booth to display a number of their latest products, but also supported the event by providing rider wear, goodies and lucky draw prizes to the participants.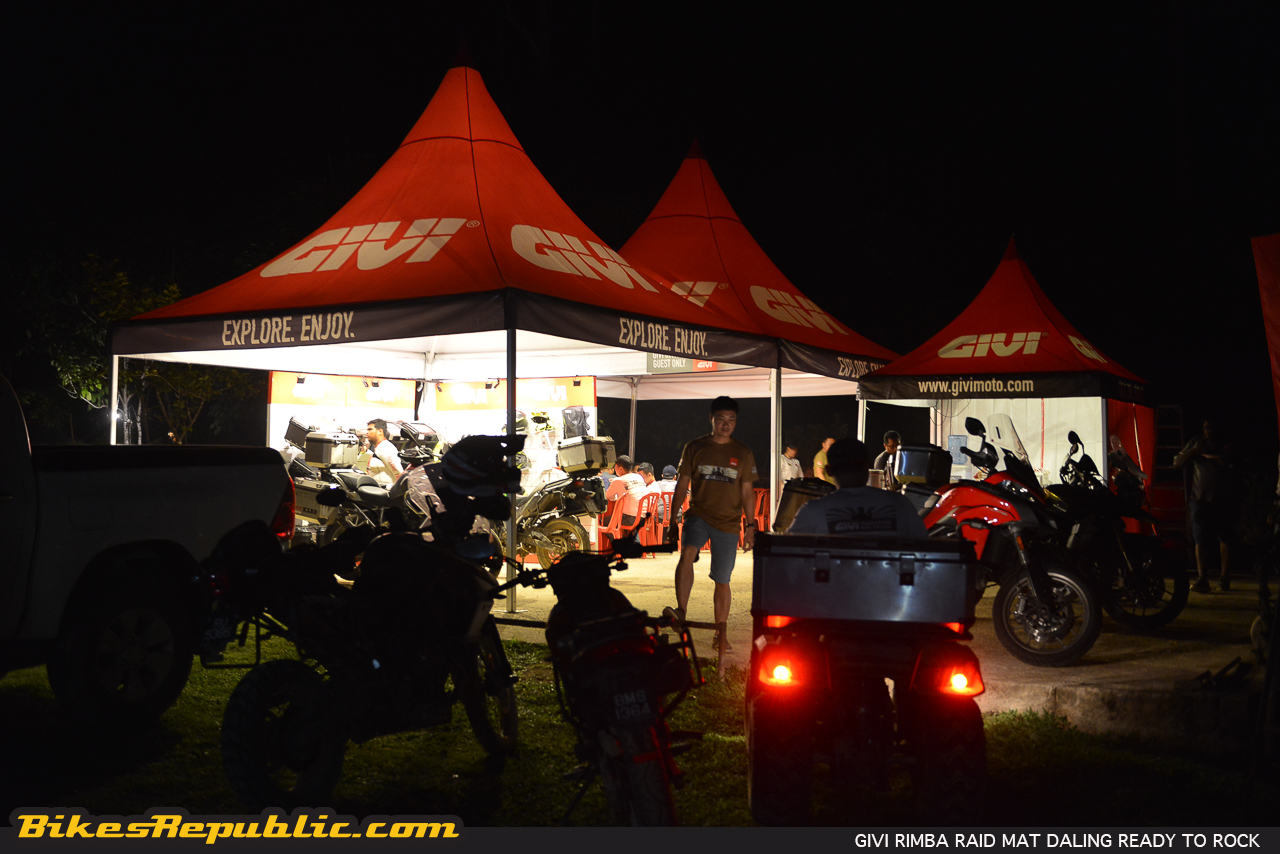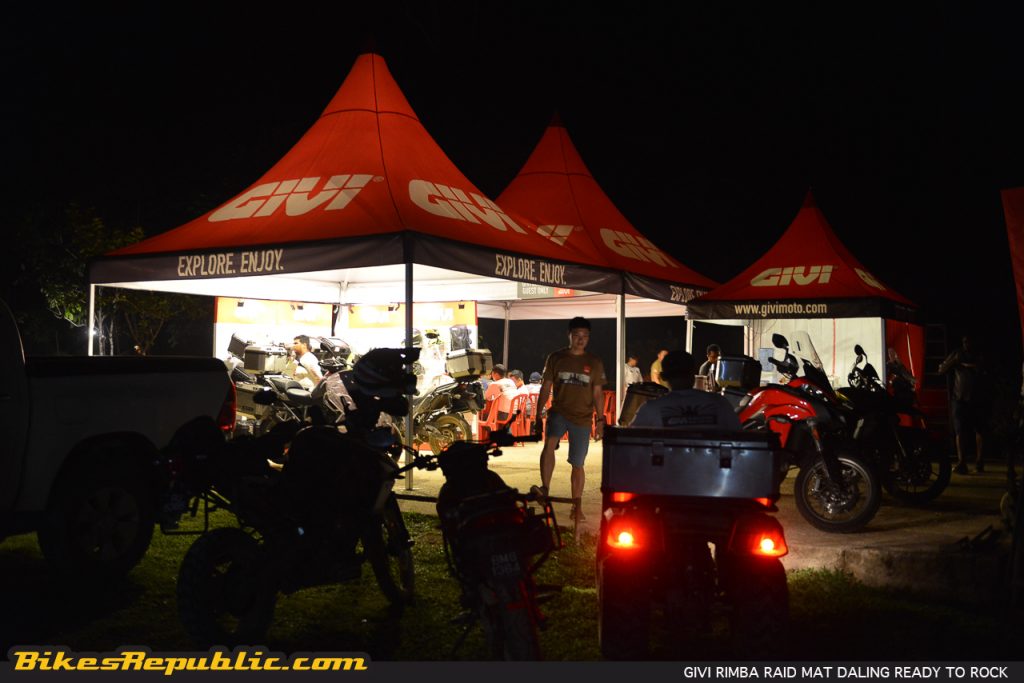 Also present were Auto Bavaria BMW Motorrad, Ducati Malaysia, KTM Malaysia, and Red Bull.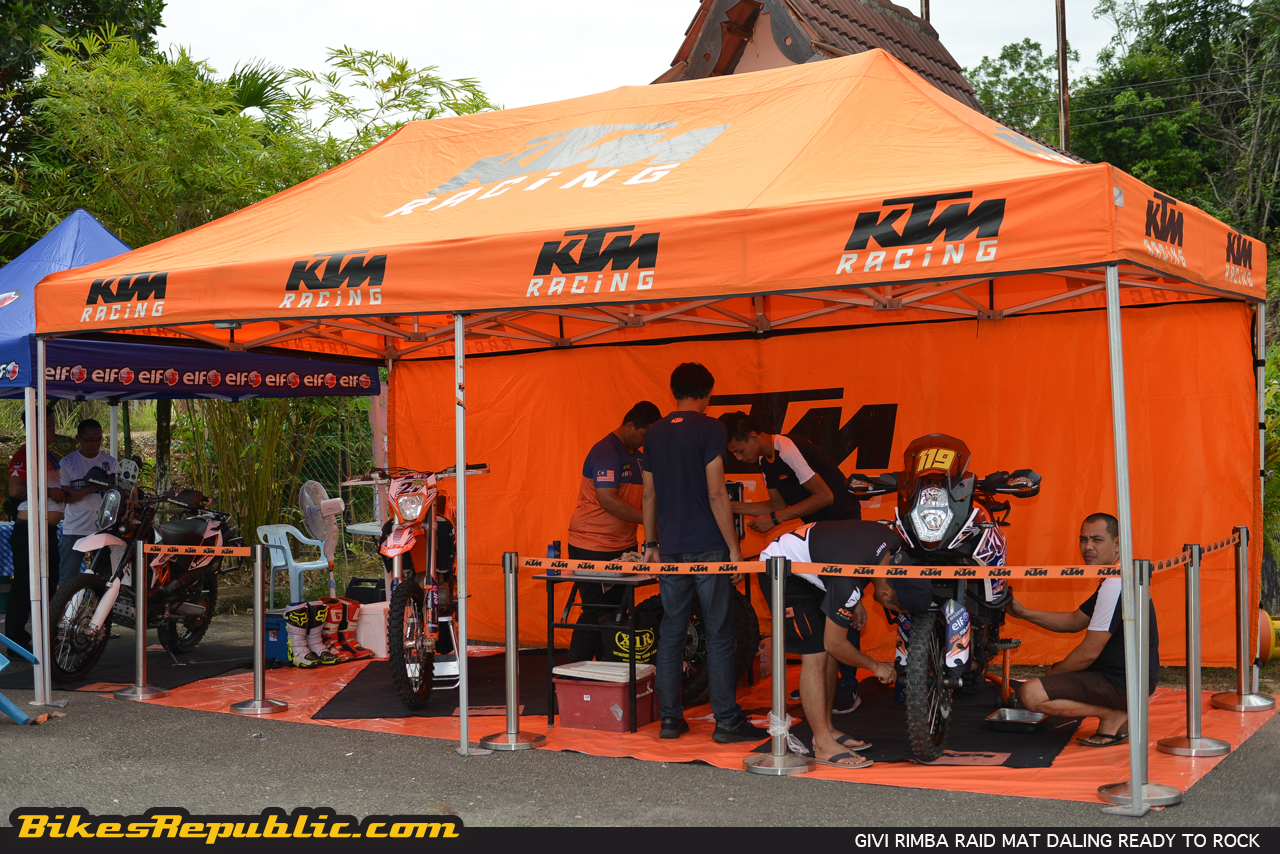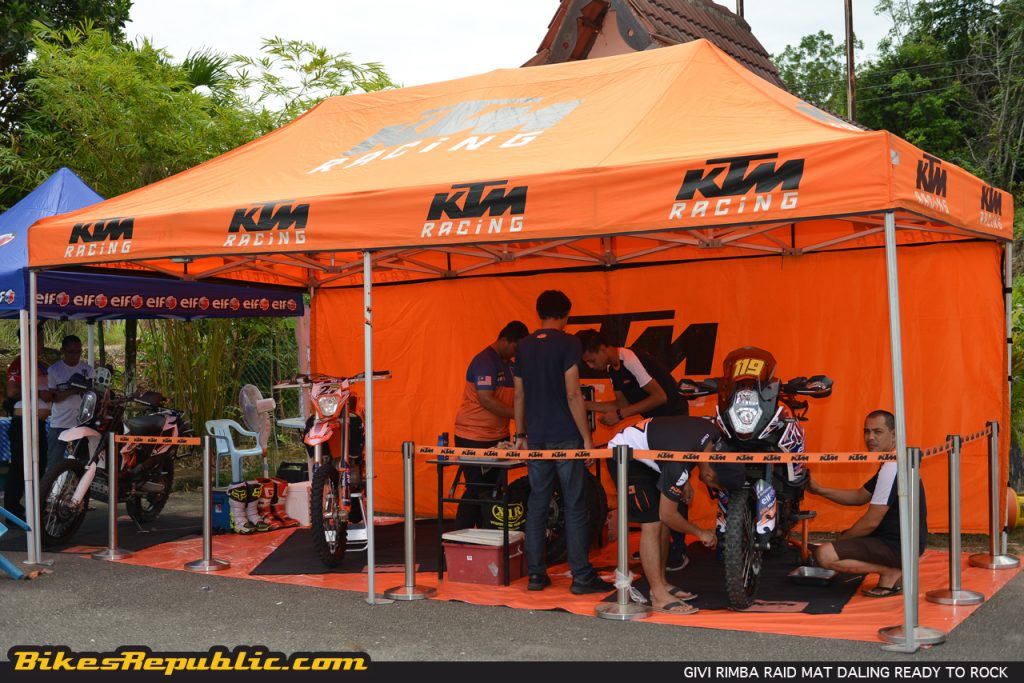 Organizing the event at Mat Daling, Pahang was akin to returning home for Rimba Raid, as the inaugural edition was held there. However, instead of the individual tests formula followed previously, GIVI Rimba Raid Mat Daling was the largest and most ambitious venture ever devised and executed.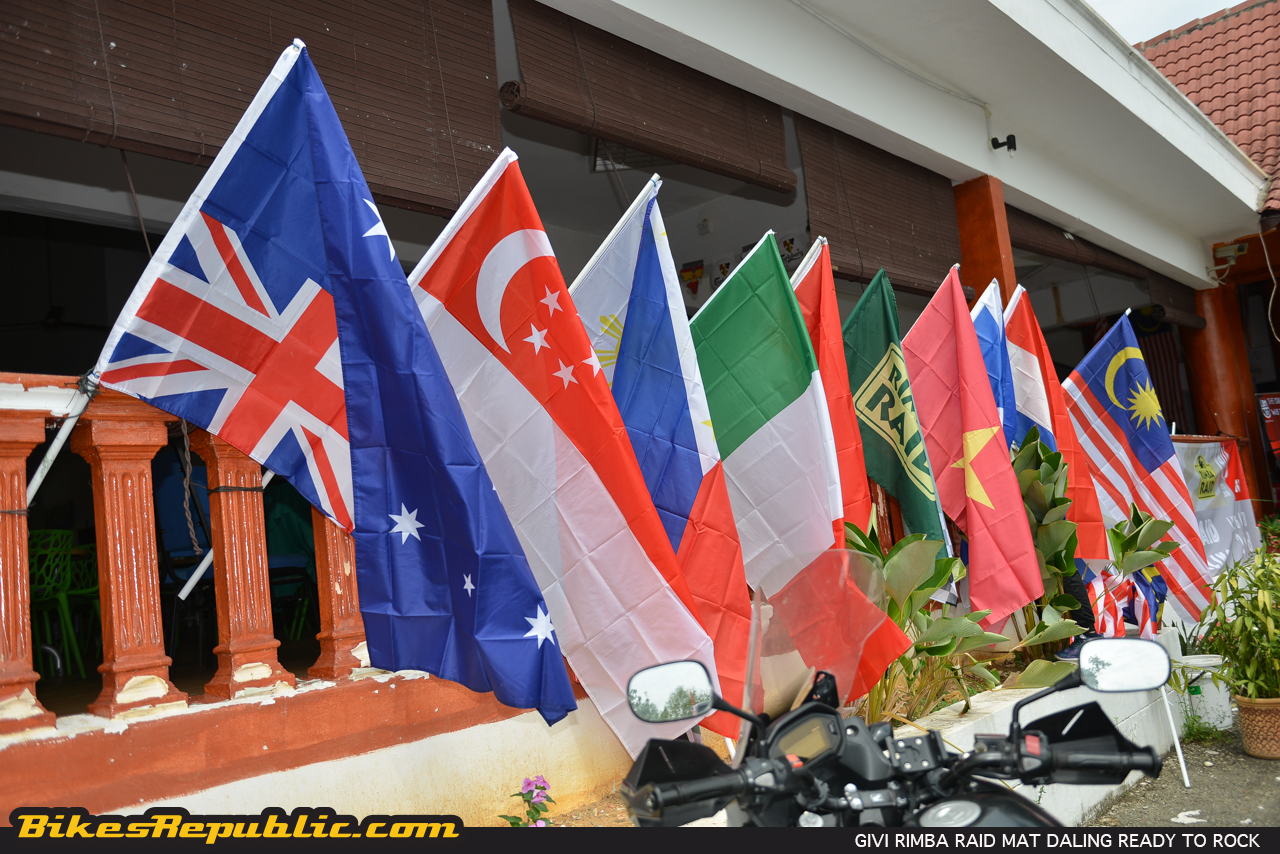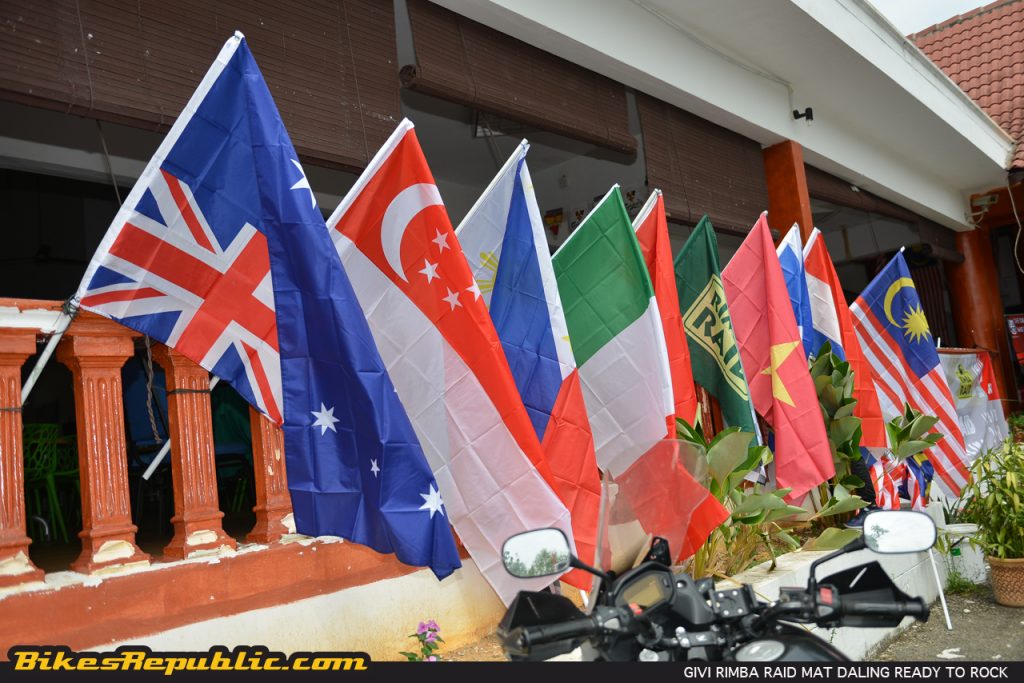 The main event was a timed 120-km Jungle Rally on Saturday (7th July), followed by a race on the river sandbank called "King of Sand" and Jungle Enduro on Sunday (8th July). Participants flocked in from all over Malaysia, plus those from Singapore, Thailand, Indonesia, Vietnam, Australia, Philippines, Great Britain, Italy, France for a grand total of 105 participants.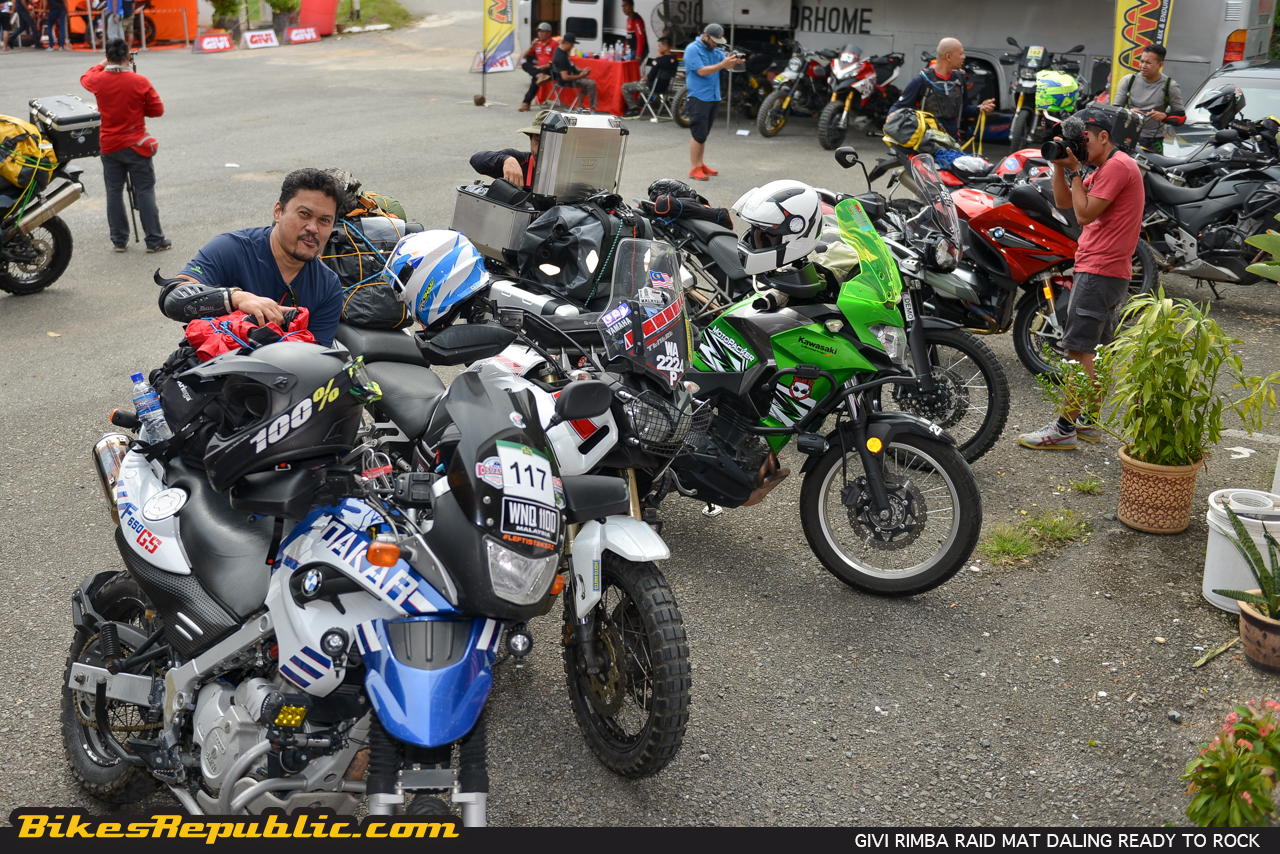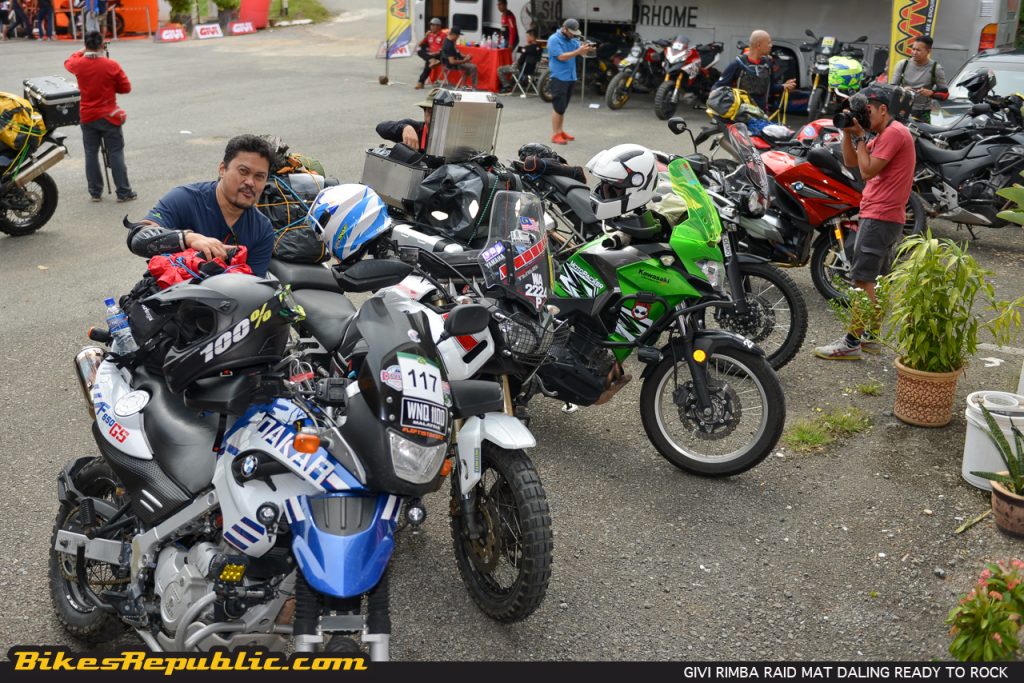 "We have been hoping for more international participants, especially from Thailand," said Dato' Capt. Nik of the organizers, Rimba Raid. "There ten of them here at Mat Daling and that makes us really proud."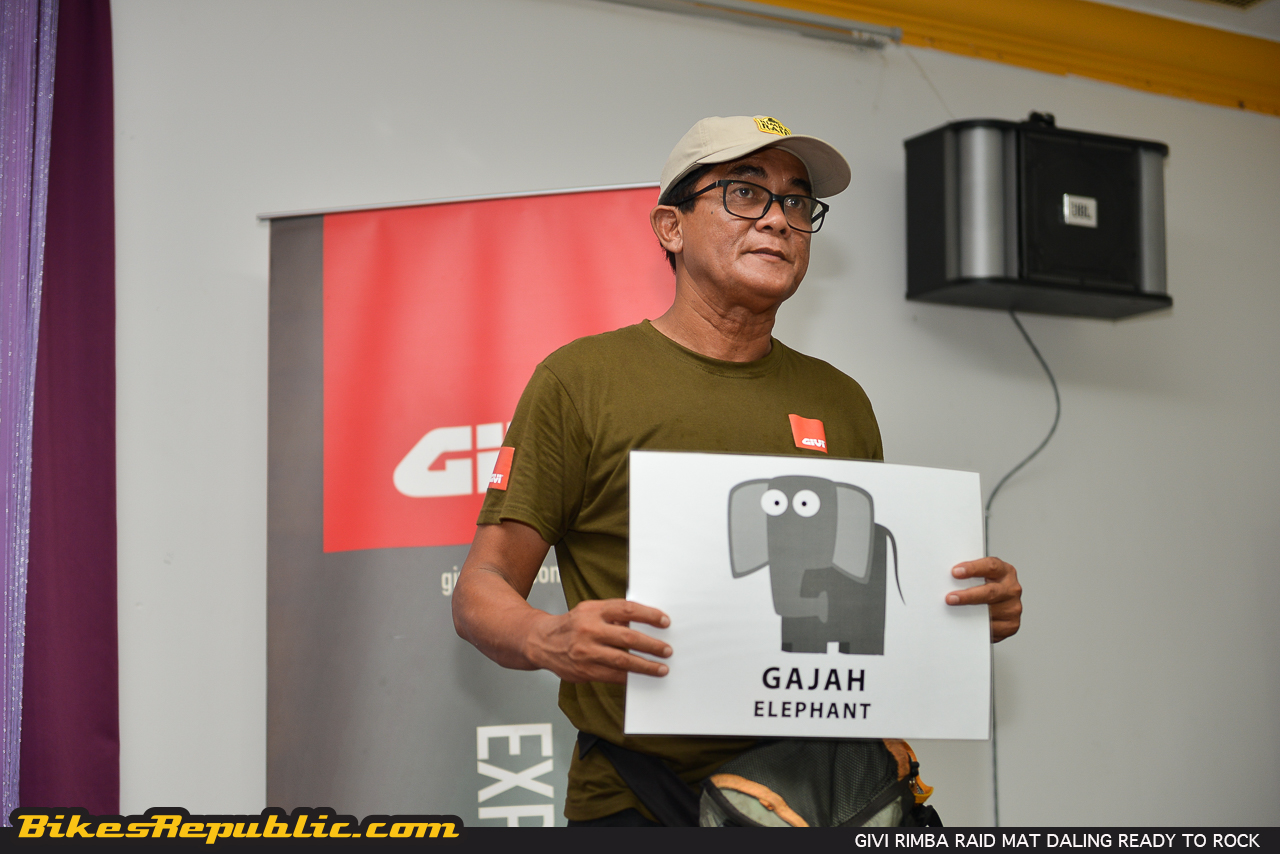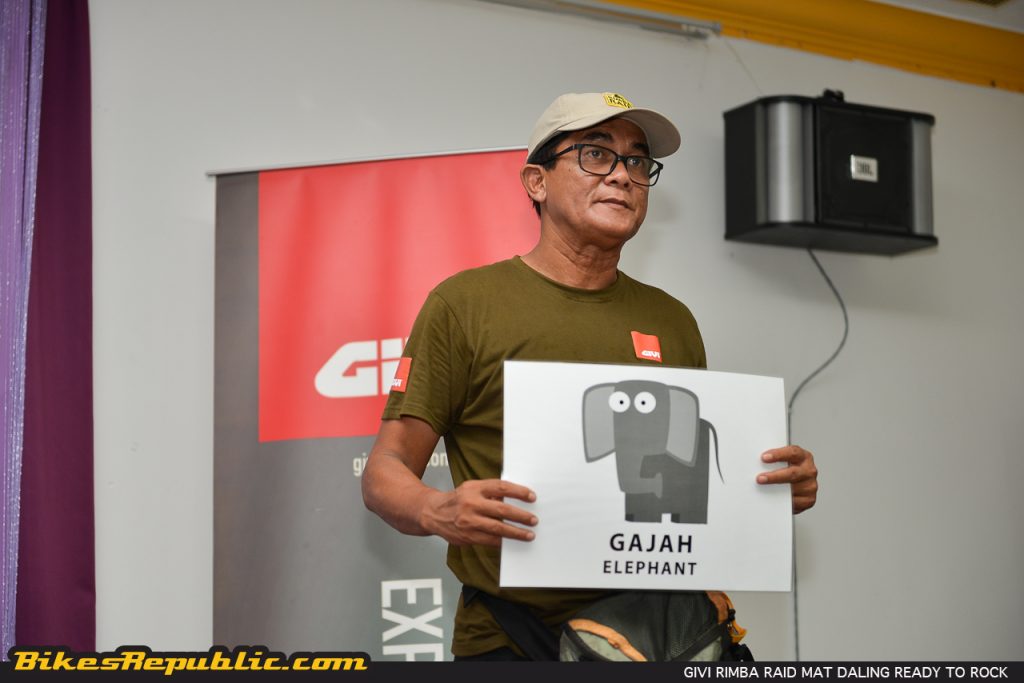 "We've always sponsored top motorsport events such as MotoGP, World Superbike, CubPrix, Dakar Rally and many more. We also support many motorcycle adventure projects. So, it is only right that we work together with Rimba Raid," said Joseph Perucca, GIVI's Overseas Operational Director. Besides that, GIVI's products have been well-tested in the tough environments of rallying and adventure rides such as the annual GIVI Adventures to various locations around the world.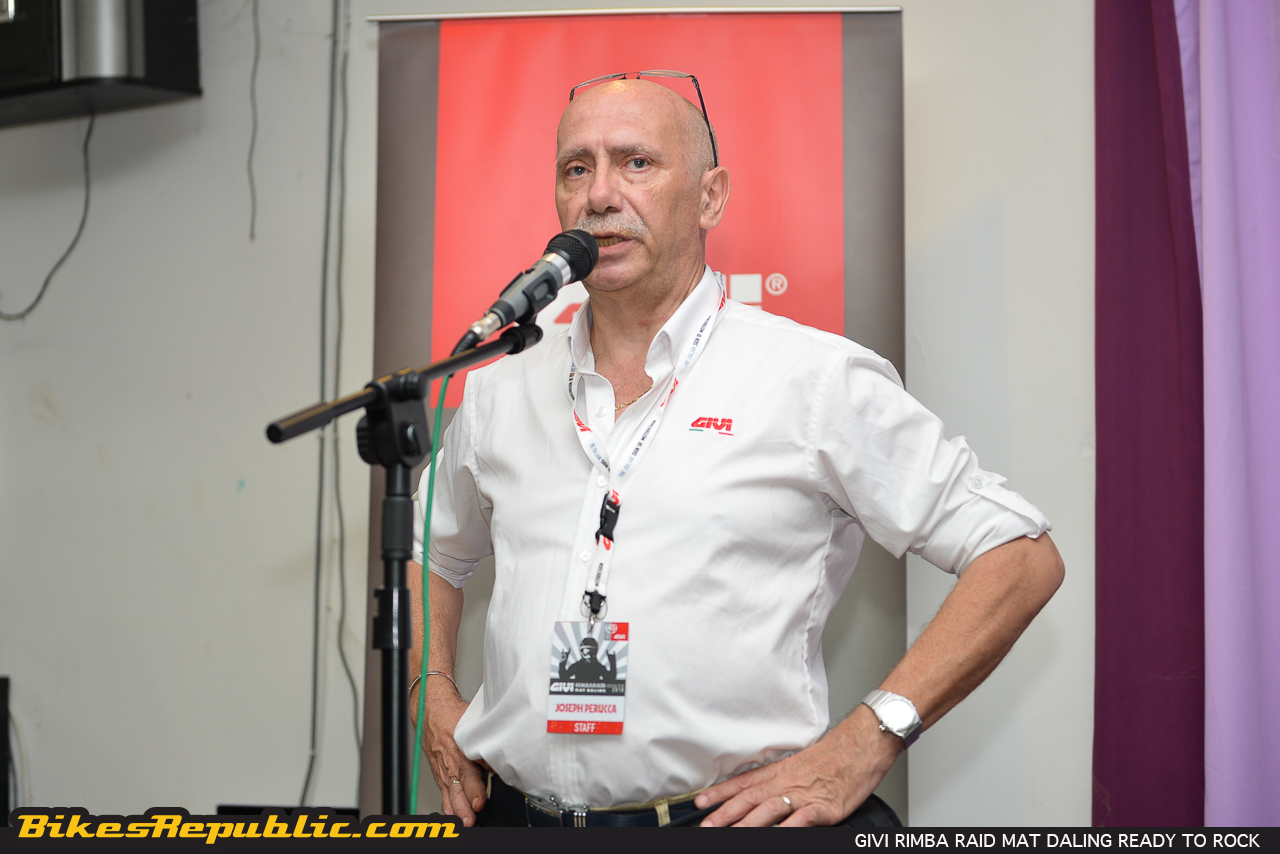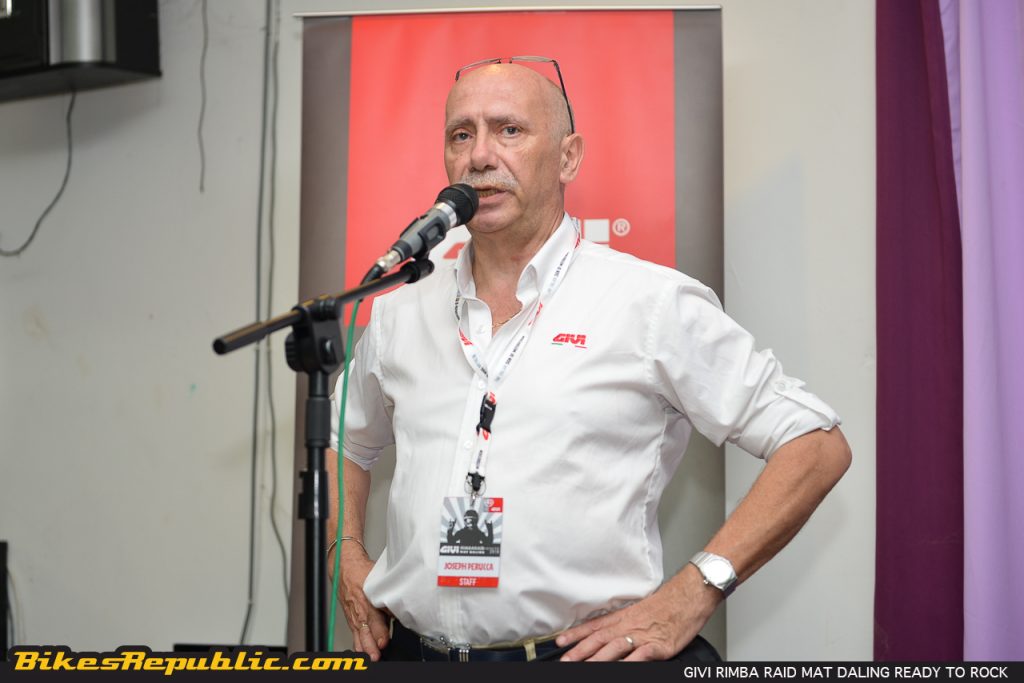 It was easy to see why Capt. Nik and Rimba Raid love Mat Daling. The area is primarily for small scaled logging and plantations. A tarred access road was built only recently and didn't even appear on maps. It is also a distance away from the tourist site at Kuala Tahan, which meant deep jungles and scattered development.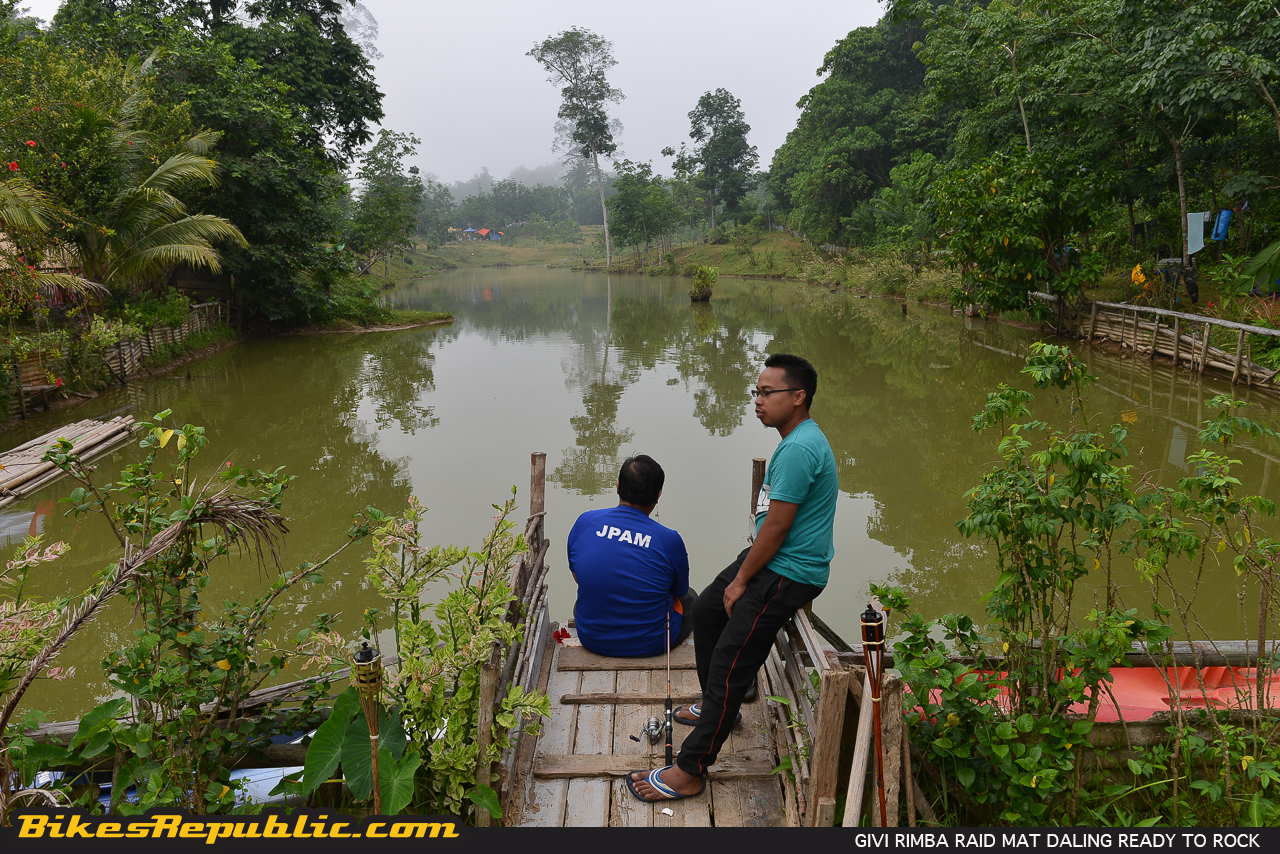 The participants assembled at the Xscape Resort at Kuala Tahan on Friday, 6th July. They were assigned their rooms before being called back in the latter part of the afternoon for scrutineering, equipment checks and transponder installation.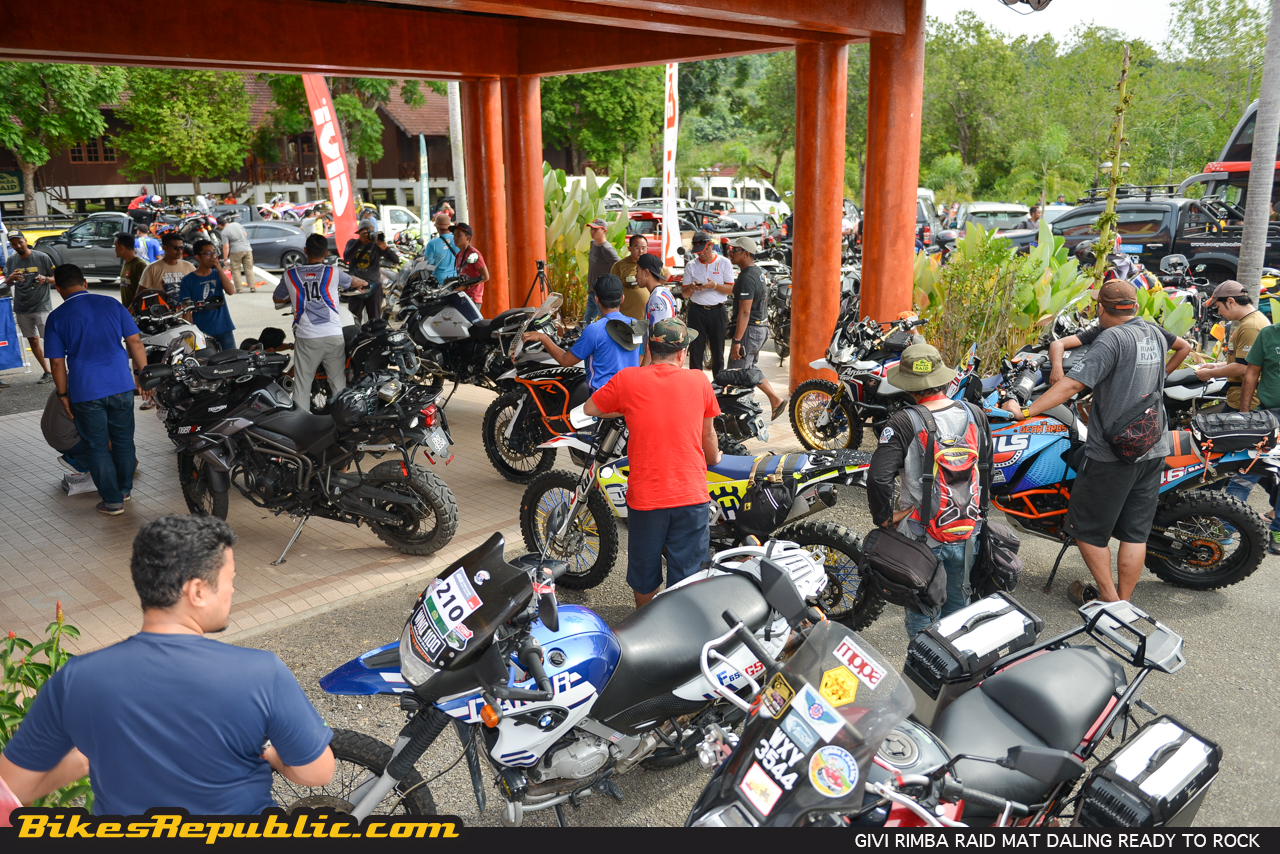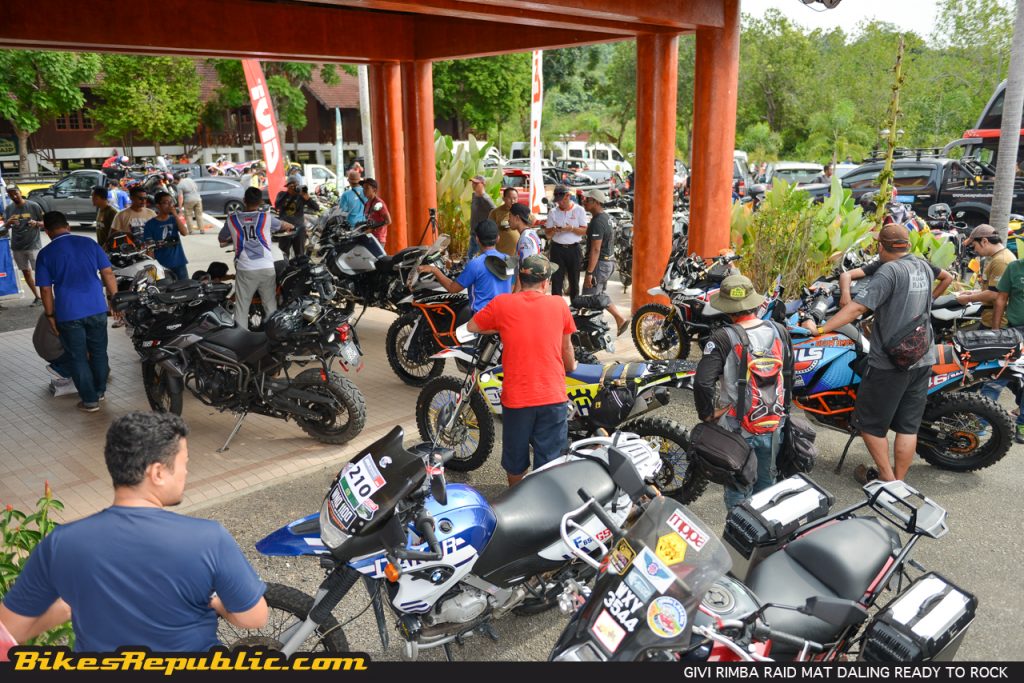 Rimba Raid officials checked each participant's bike for road worthiness which meant working lights, turnsignals, horn, brakes, off-road tyres, and that everything is secured. A competitor must have an off-road helmet; body armor for the chest and back, elbows and knees; off-road boots; gloves.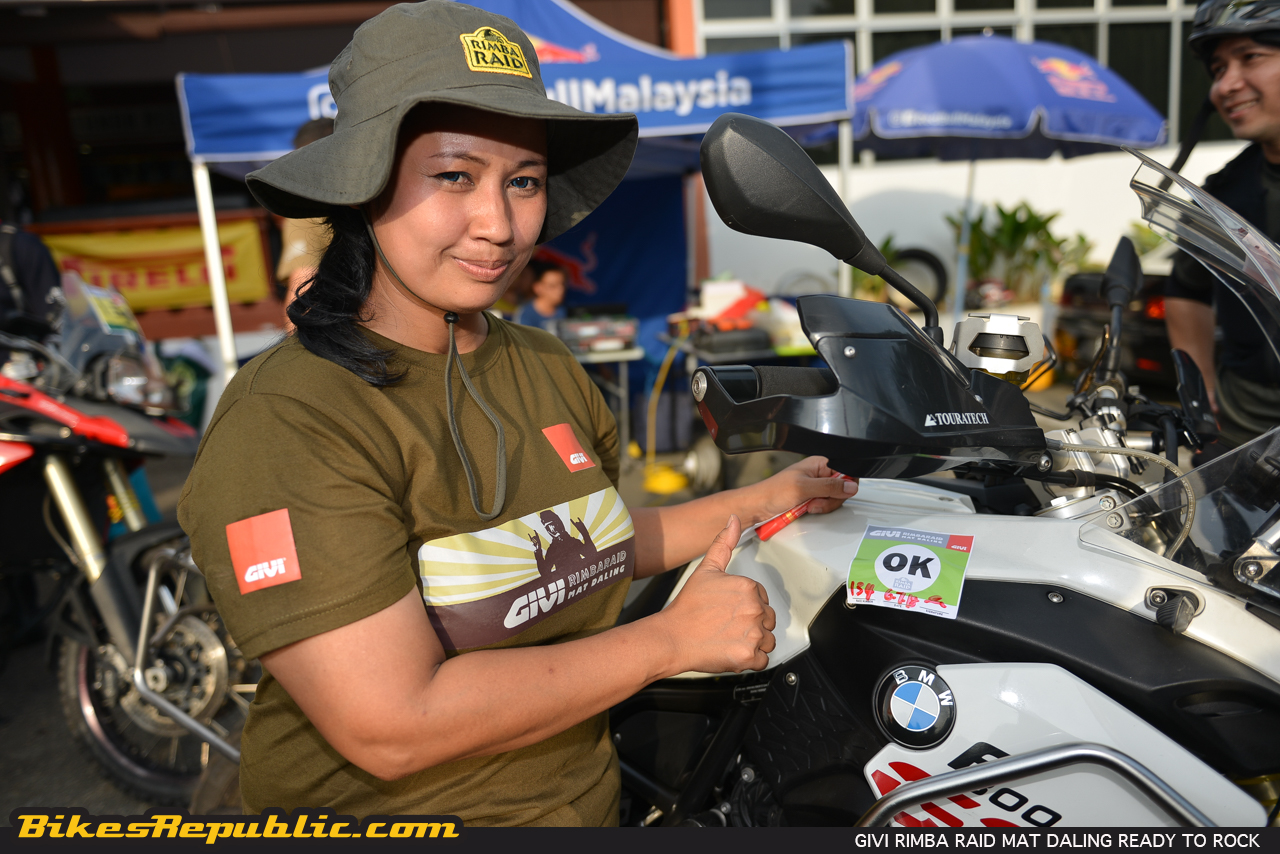 Being a rally, participants of the GIVI Rimba Raid Mat Daling will be flagged off on 30-second intervals, and finishing positions are determined based on the time they complete the 120-km jungle trail. As such, accuracy in timekeeping is the utmost importance and could only be accomplished by using transponders.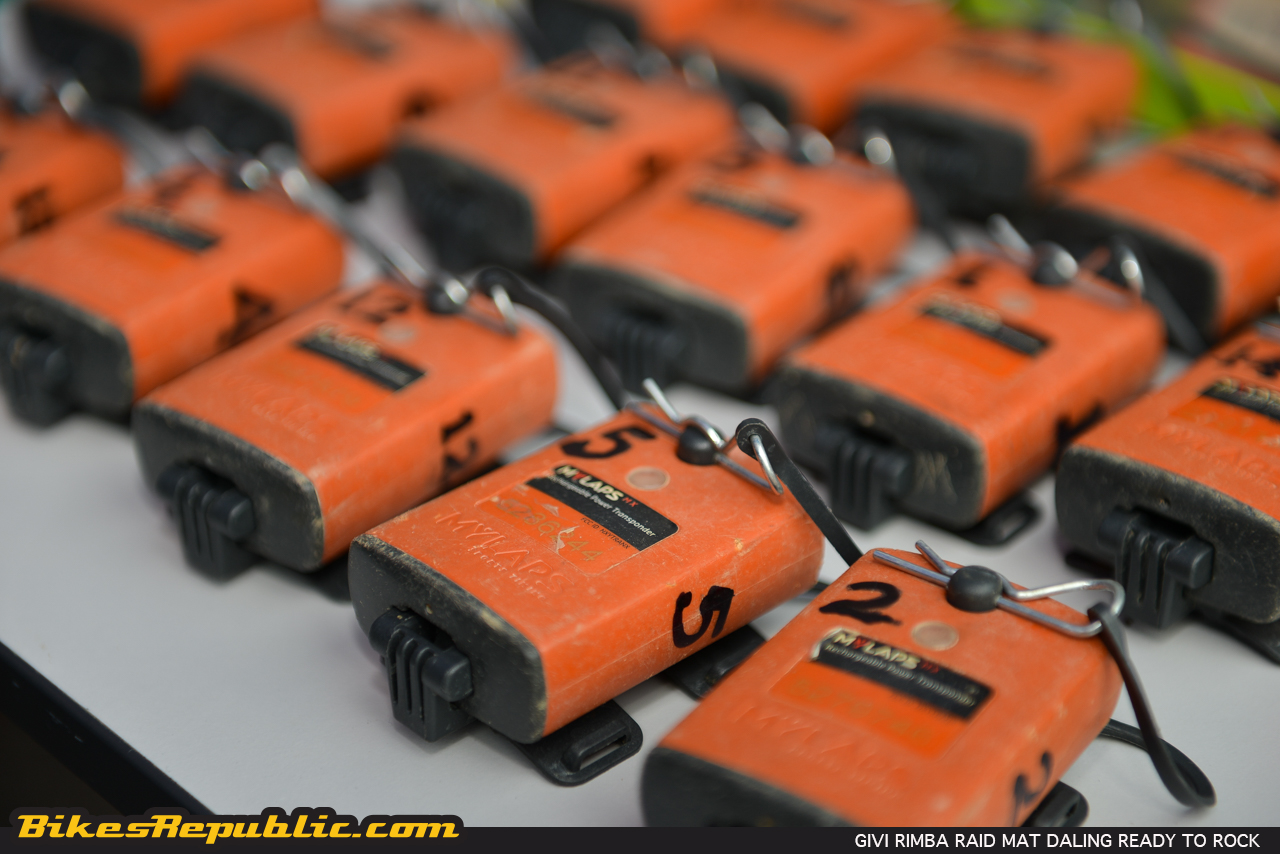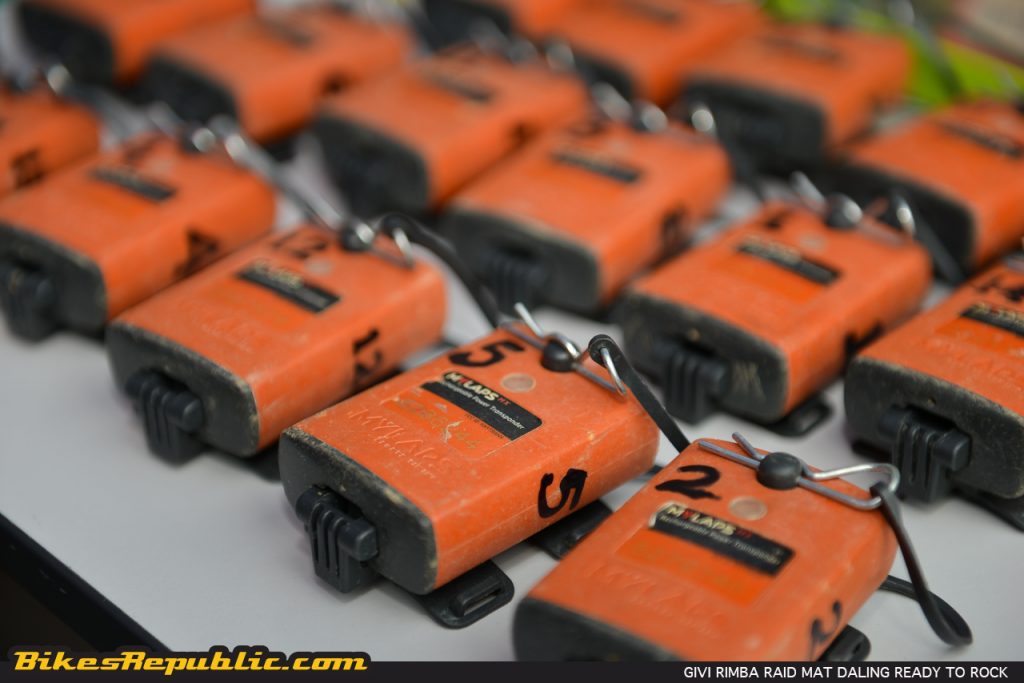 With 105 motorcycles to check, the activity ran all the way to just before dinner time.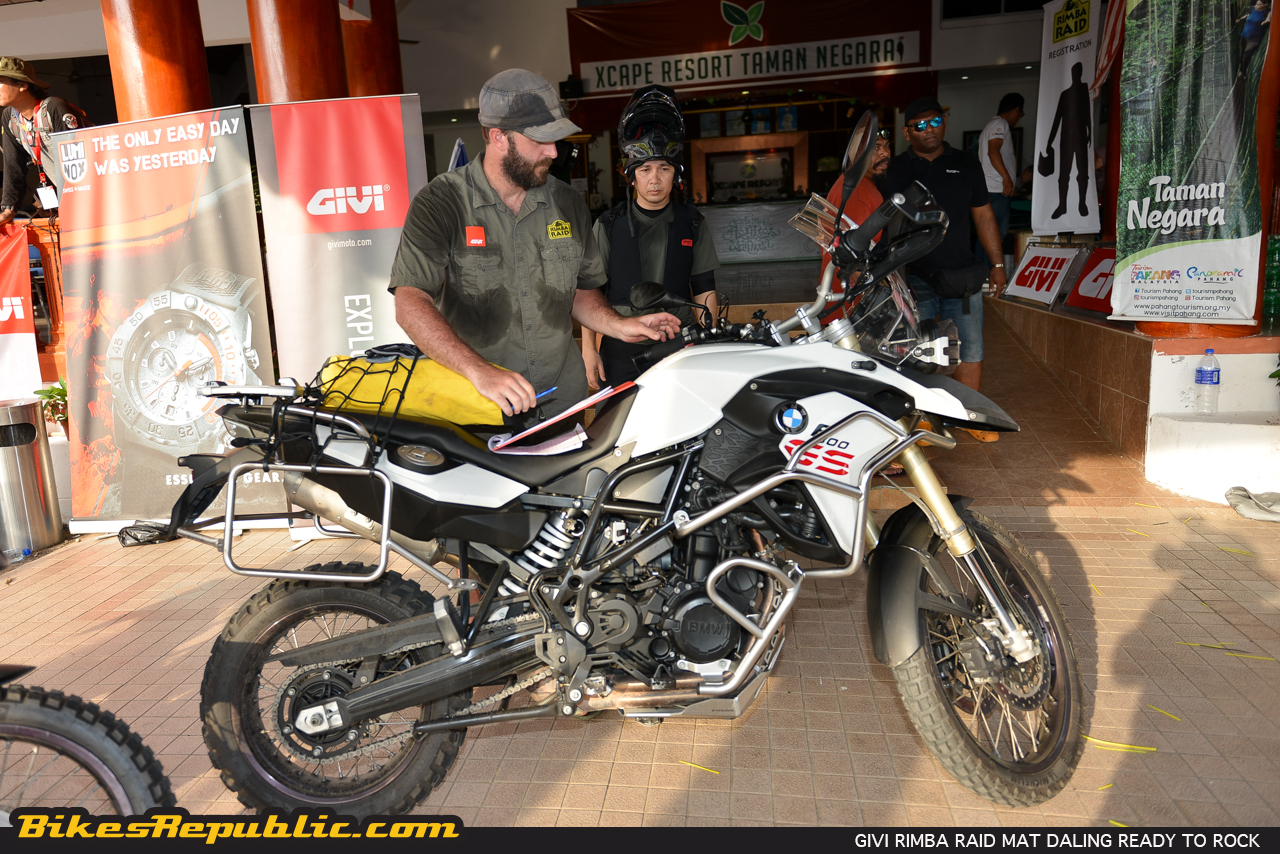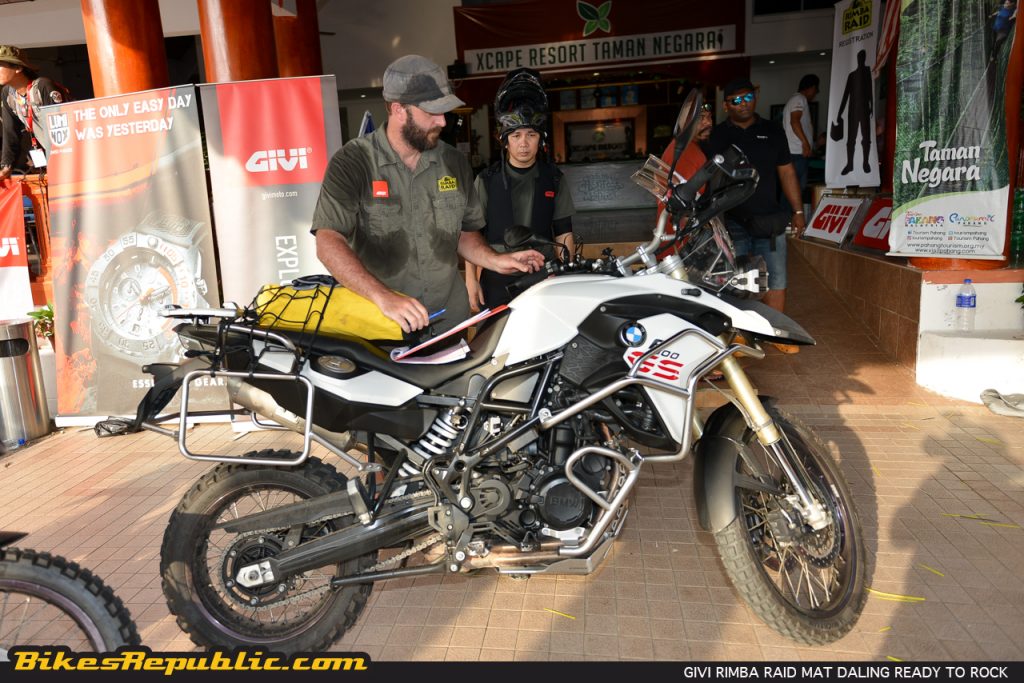 The bikes were divided into Class A, Class B and Class C, depending on the engine capacity (hence power output). Class A is for dual-purpose (D-P) motorcycles above 800cc, Class B for D-Ps from 400cc to 800cc and Class is adventure motorcycles from 250cc to 750cc.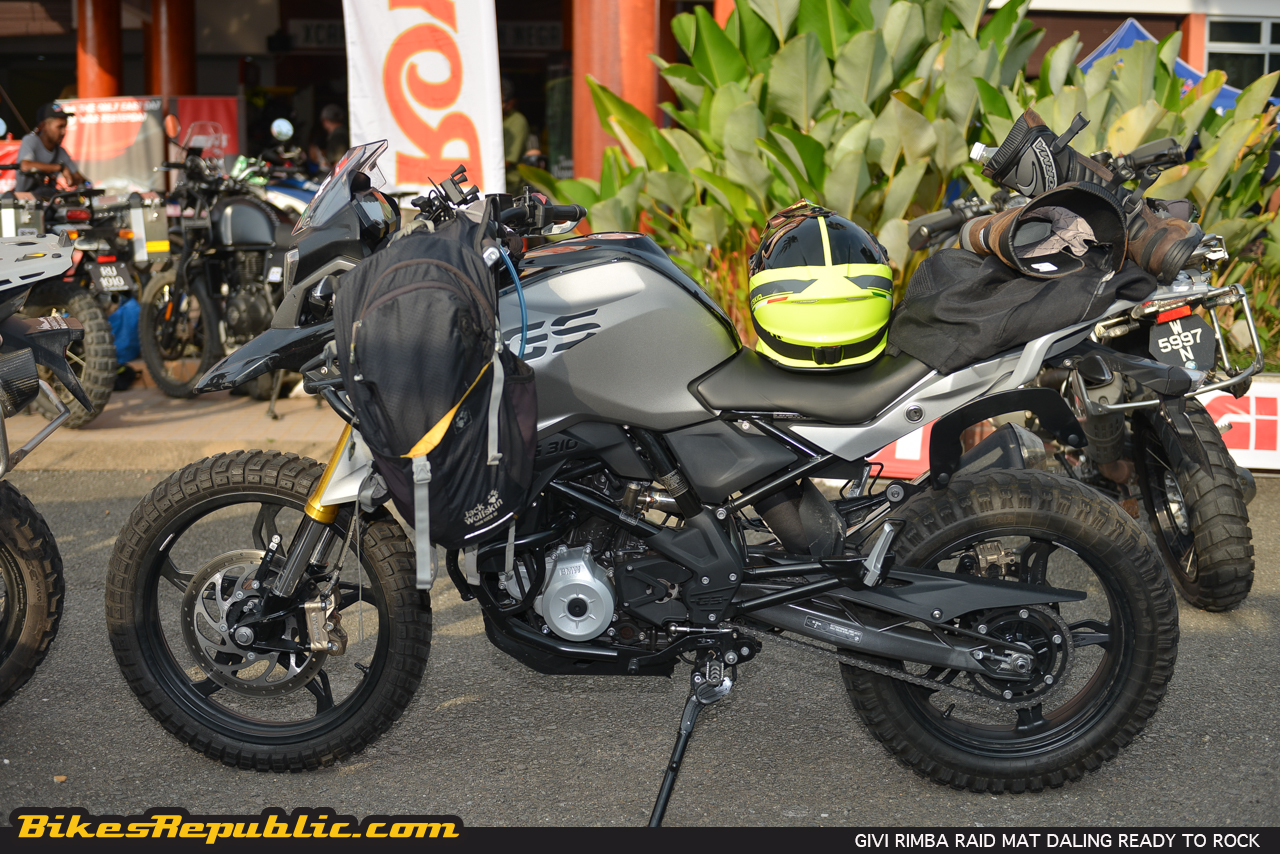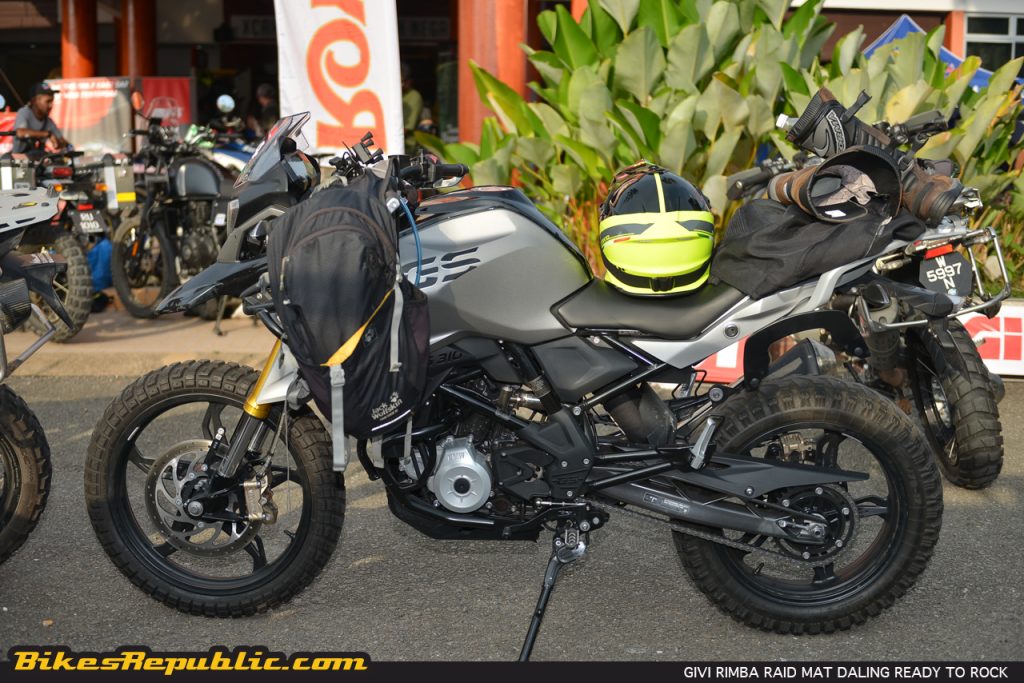 Notable riders include Mohd. Habibullah Bin Mohd. Saleh, better known as Gabit (the 2016 FIM Asia Supermoto Champion, and Malaysian MX and Enduro champion);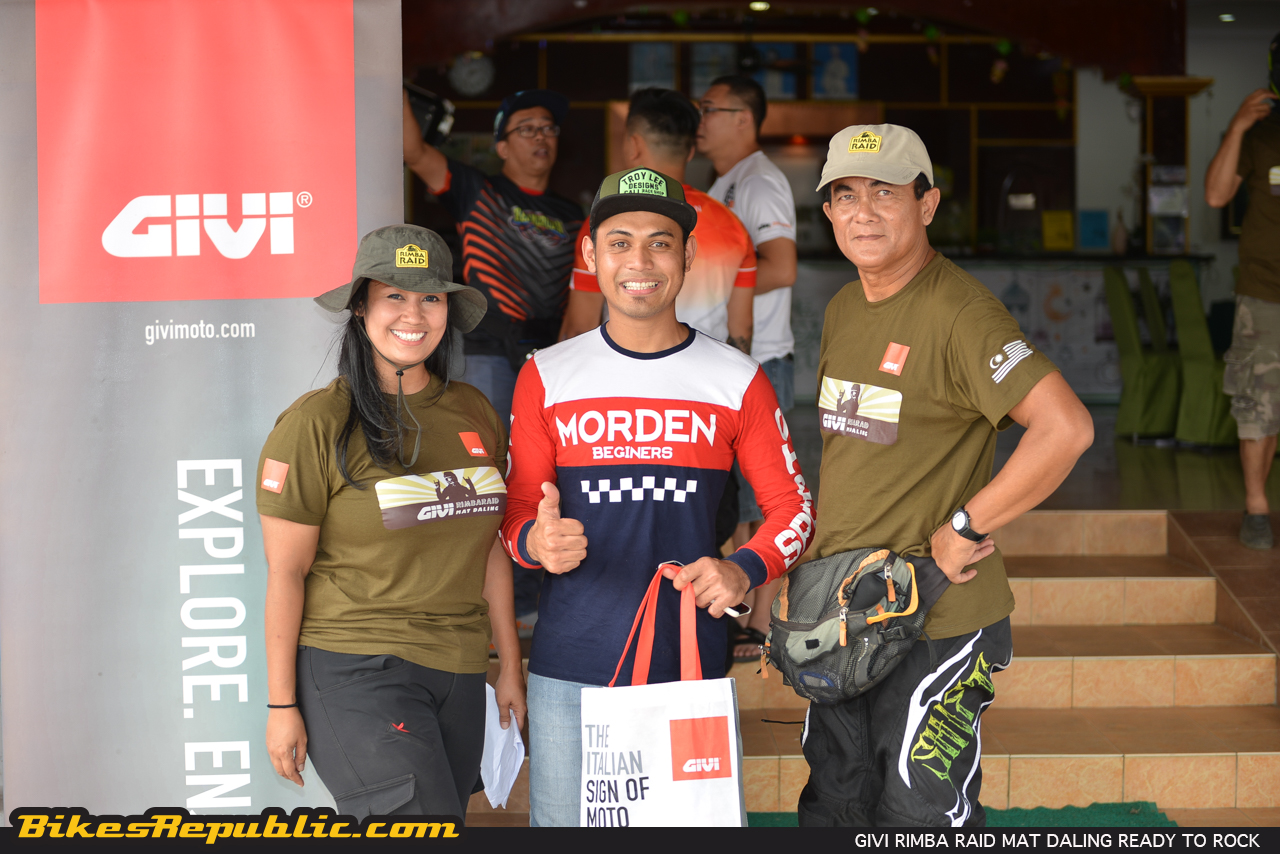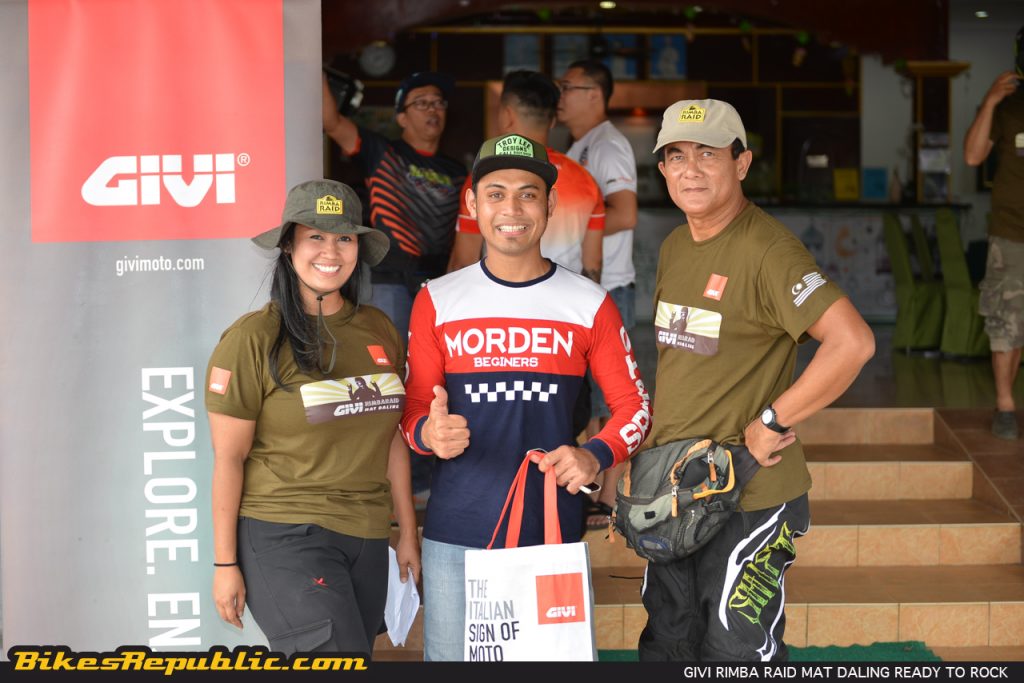 past Rimba Raid Champion, Bee Wong and his younger brother who won at Rimba Raid Janda Baik, Alex Wong;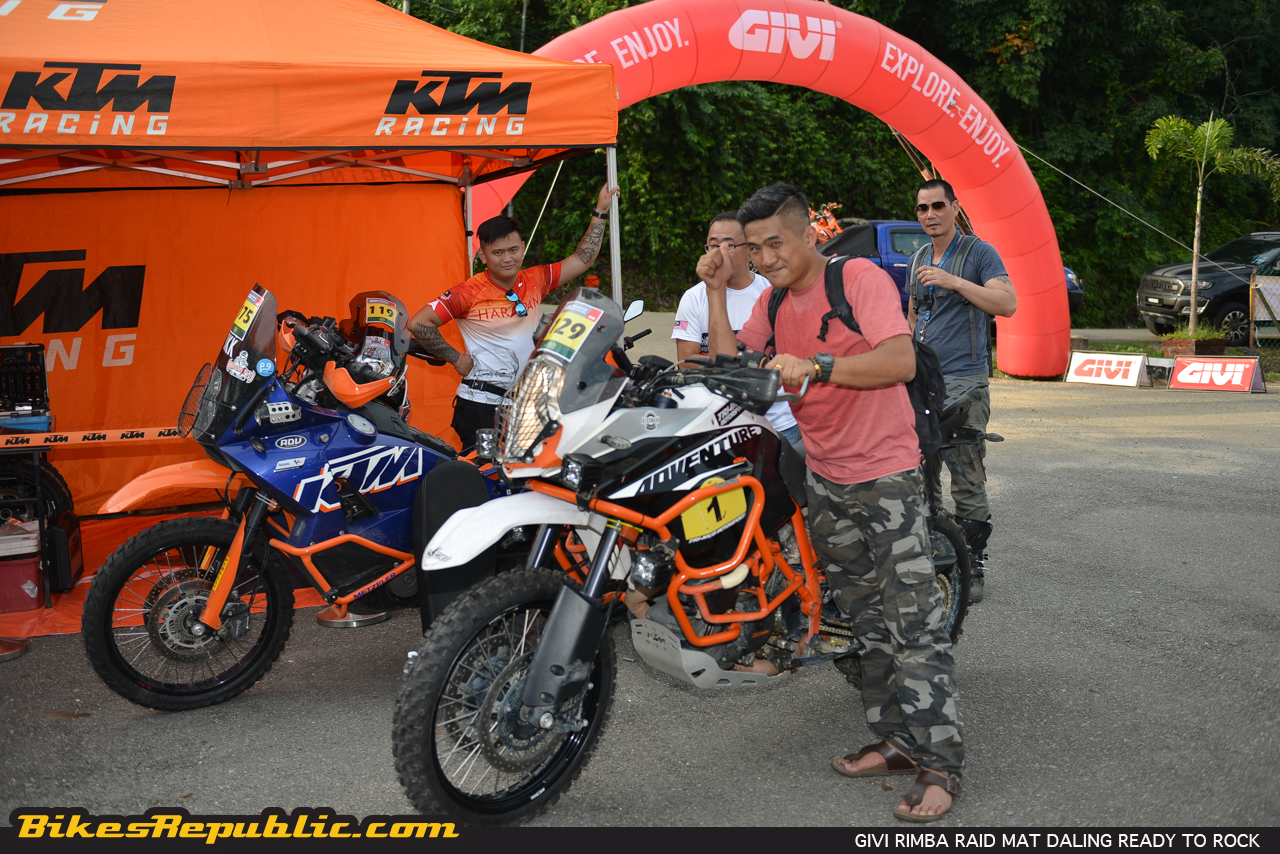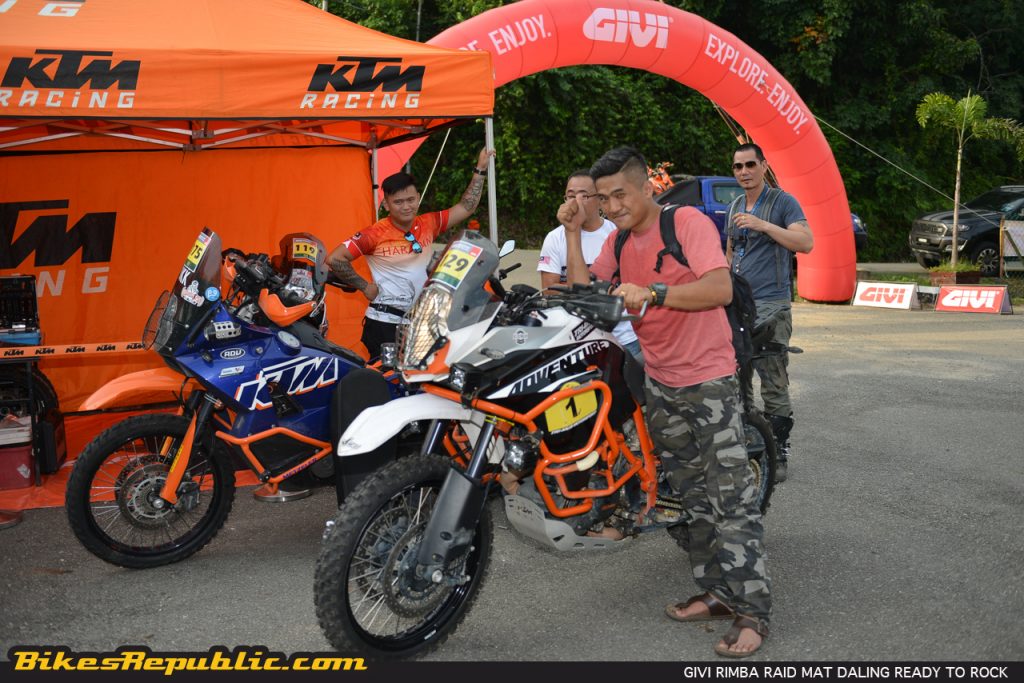 Malaysia's No. 1 trial bike rider Acoi Pangkolo;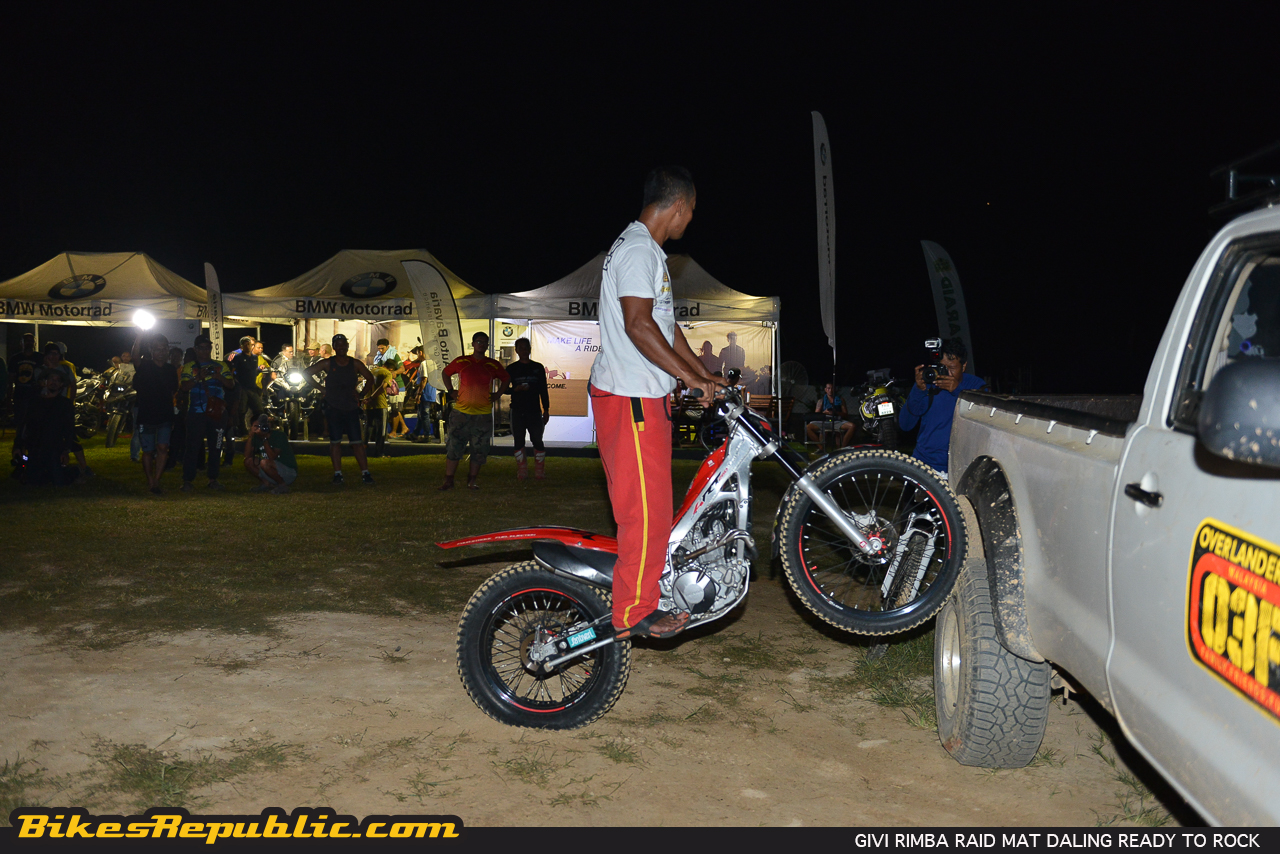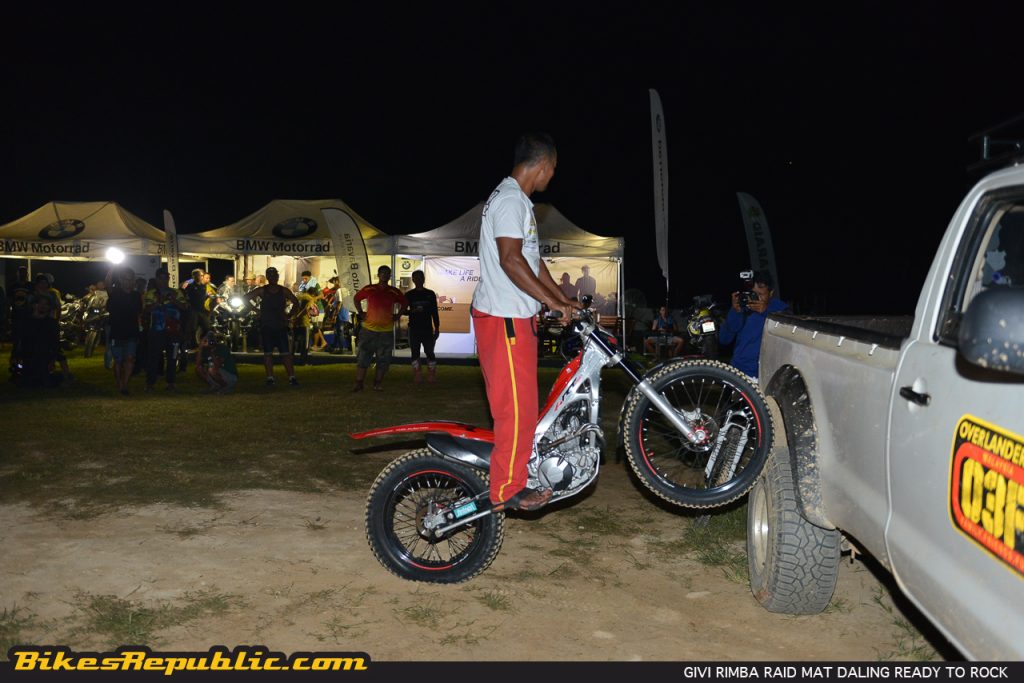 Mateo Graziani, the 2004 450cc-class winner at the Dakar Rally, riding the very bike he developed, the Ducati Scrambler Desert Sled.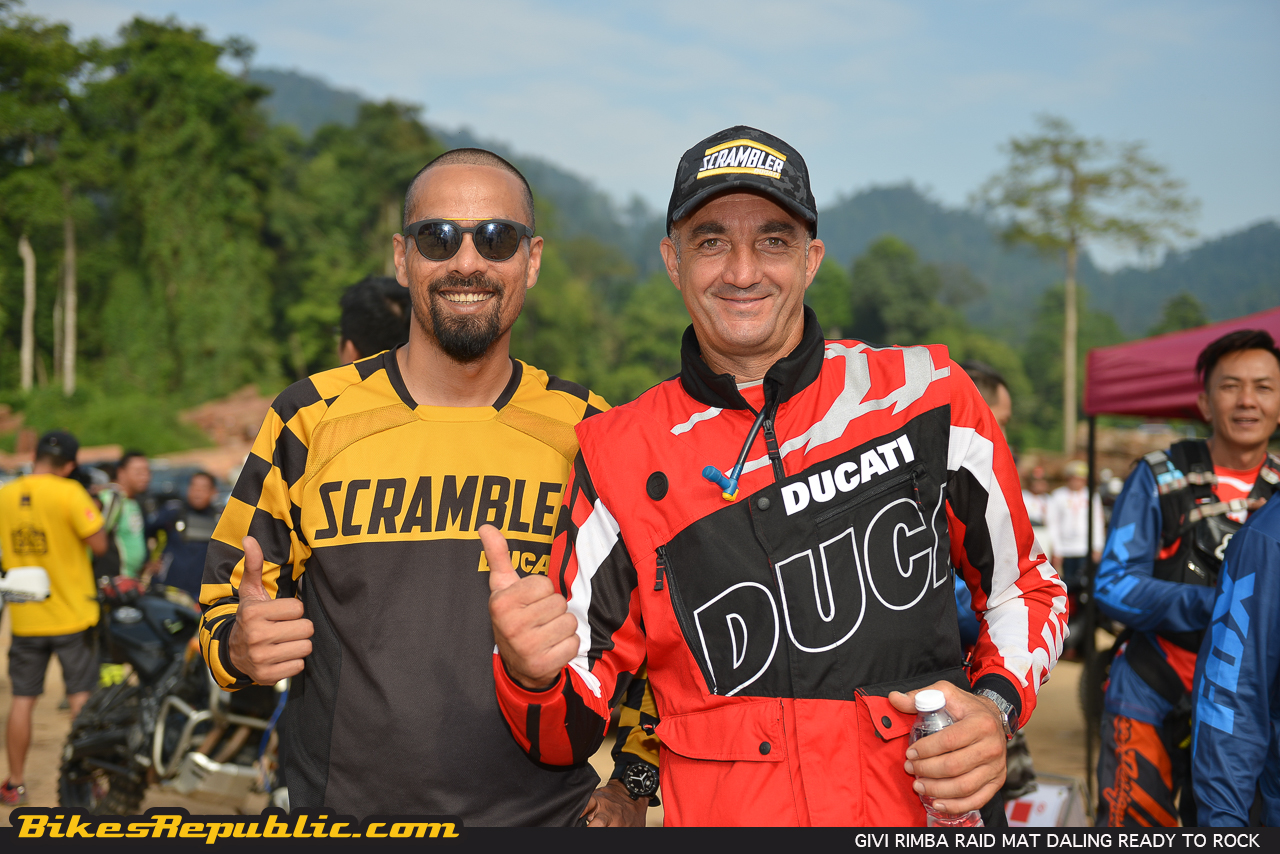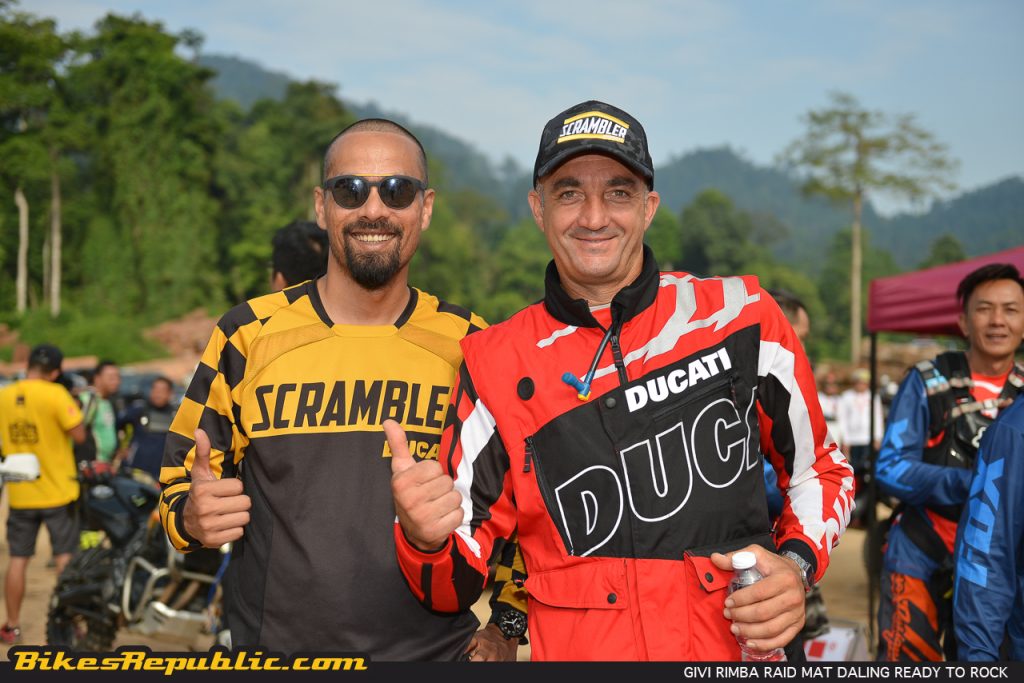 Rider briefing followed after dinner, with Dato' Capt. Nik and Mr. Perucca delivering their speeches. Course planner and regular off-road guy Rob Armstrong presented the course briefing afterwards.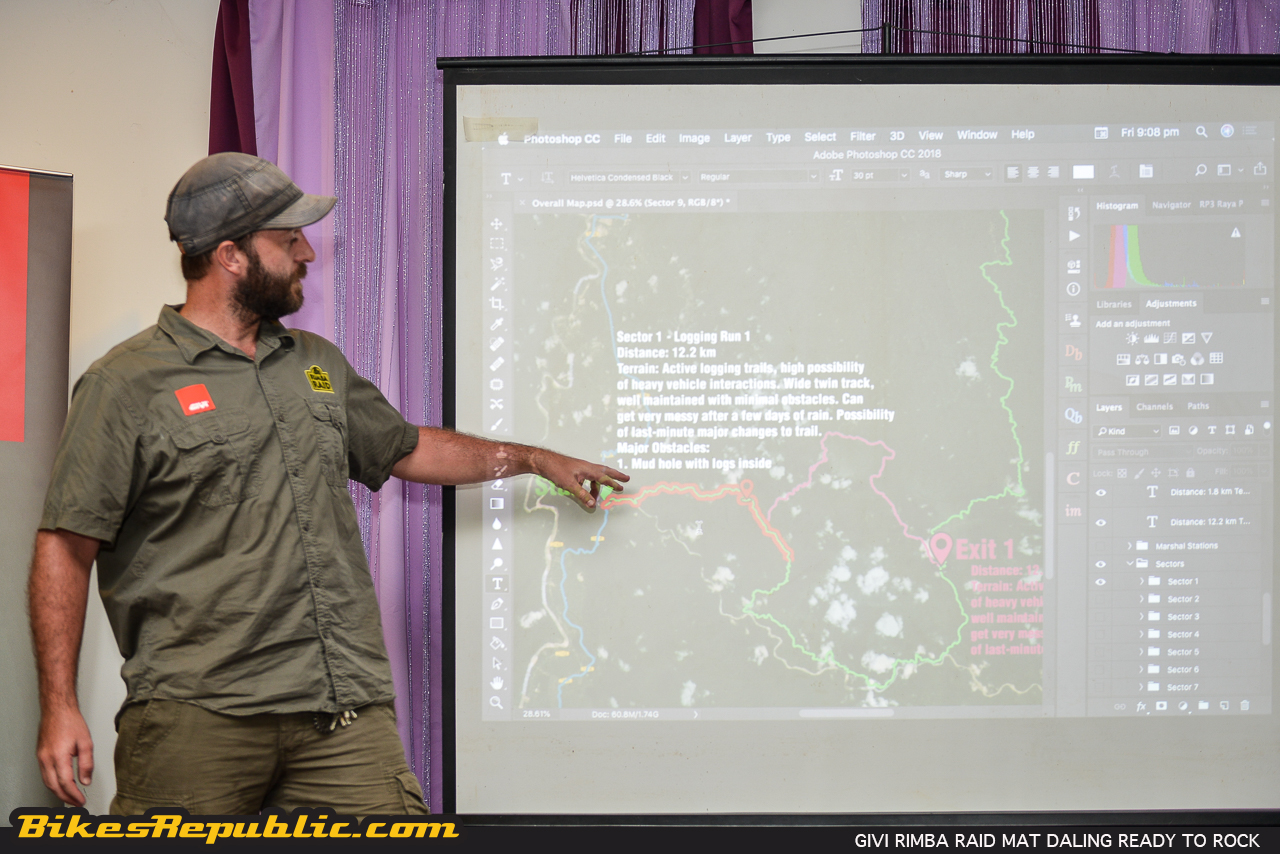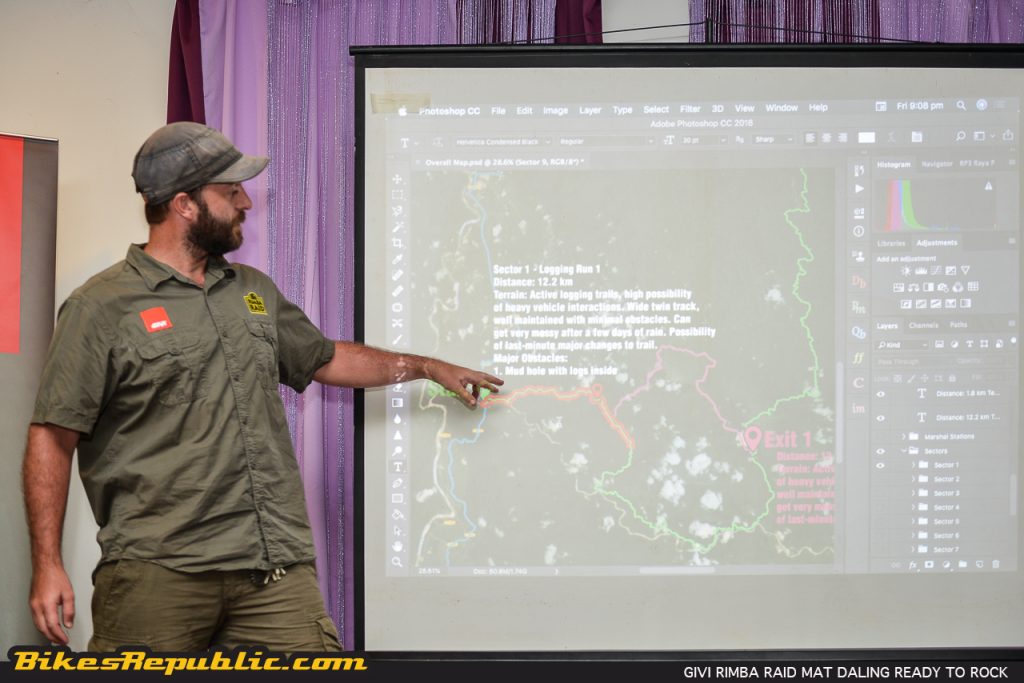 The 120-km Jungle Rally was divided into four sections, each with its unique features and challenges. Section 1 consisted of high-speed blasts on an active logging trail, wide enough for 10-wheel-drive timber trucks. Section 2 was mostly as hill climb over different terrains. Section 3 covered an abandoned timber route with tall elephant grass. Finally, Section 4 wound through an area prepared for plantation. Participants end their race at the river sandbank. We were also told to look out for wildlife.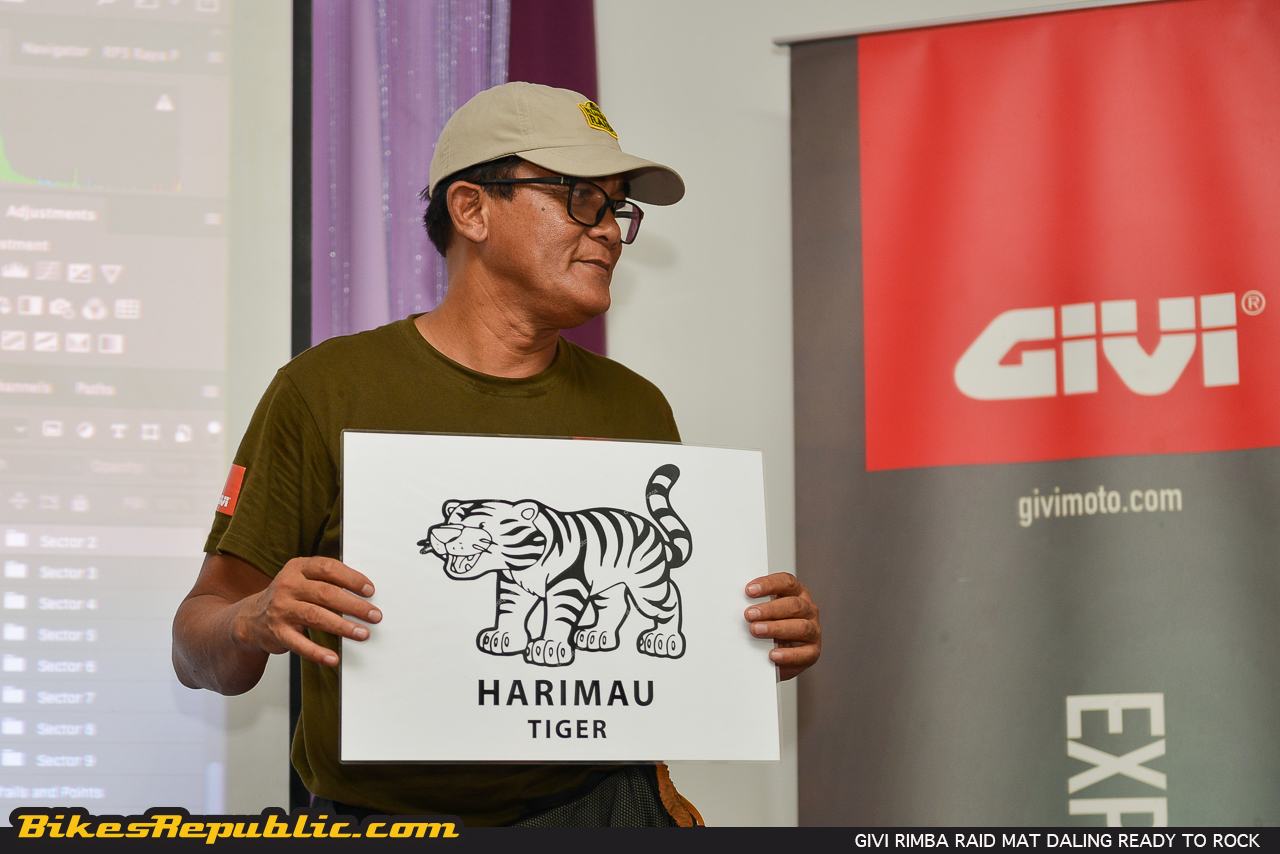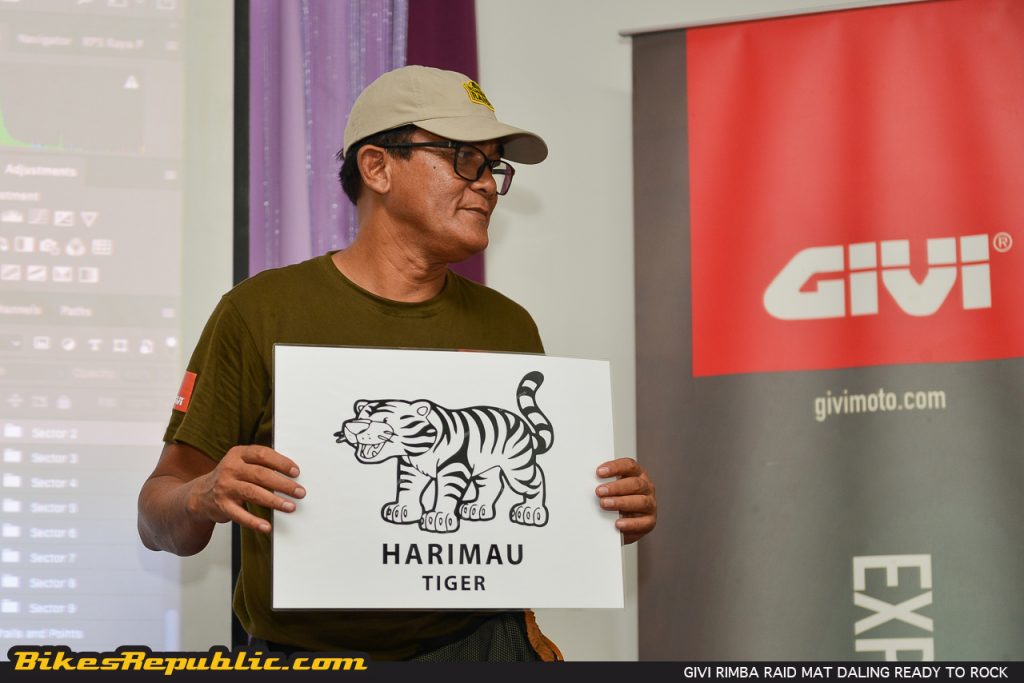 GIVI Rimba Raid Mat Daling convoyed to the starting point from the resort at Kuala Tahan. The competitors were flagged off based on their competition numbers, while the medics followed after every few competitors.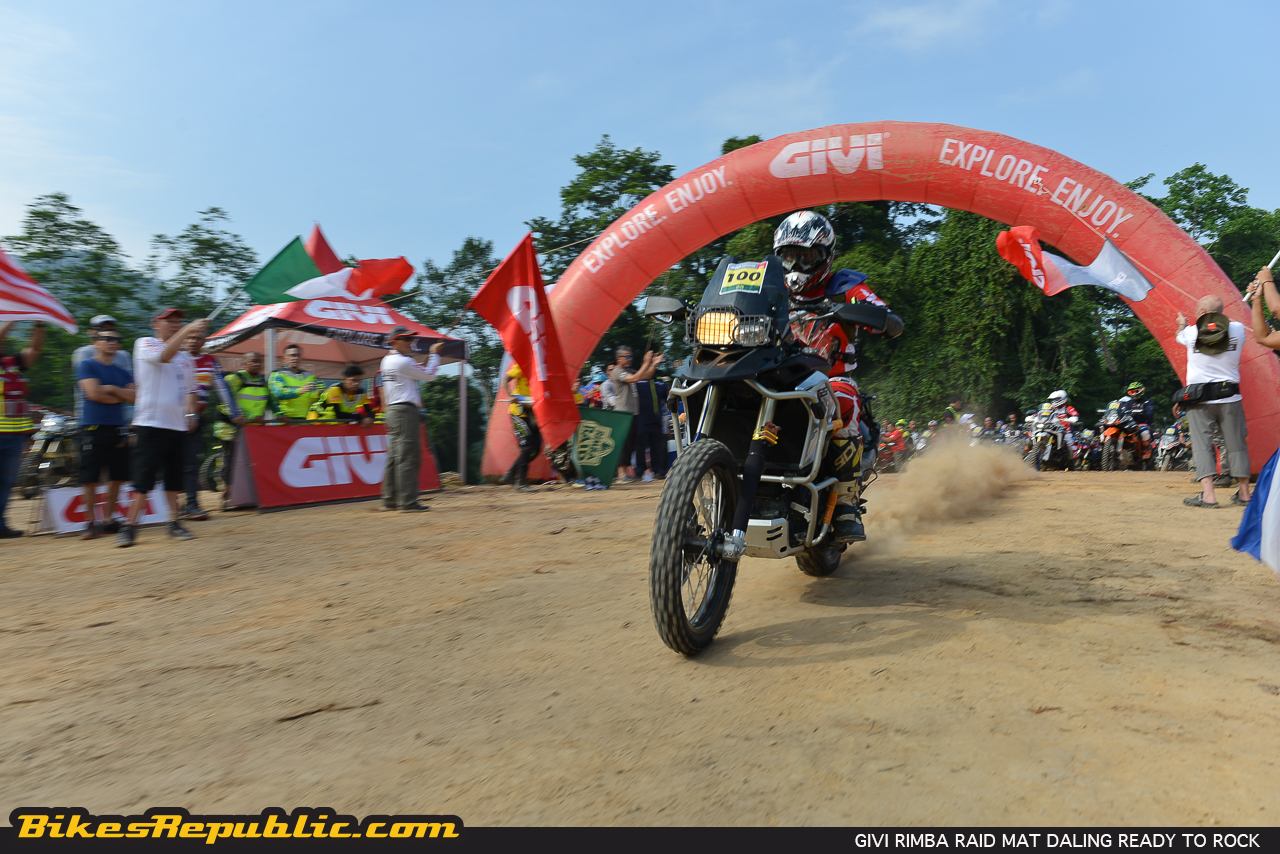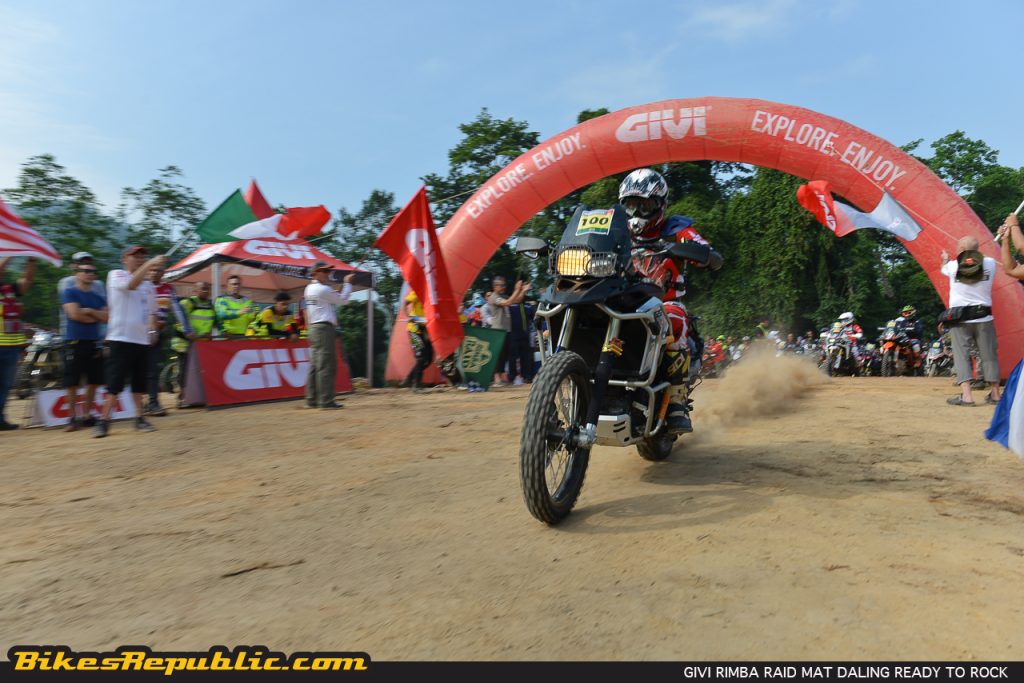 The organizers, vendors and support entourage convoyed to the GIVI Village and tent city via the new access road.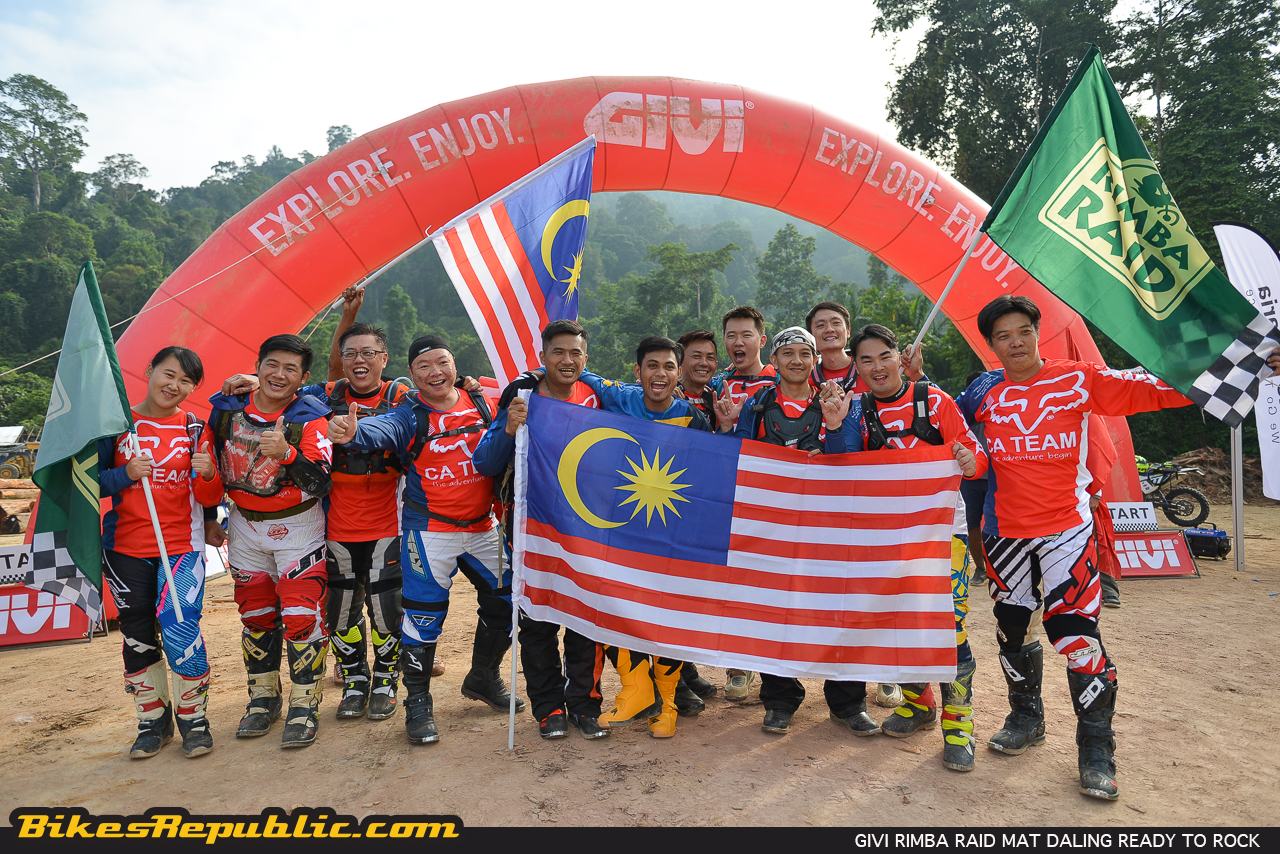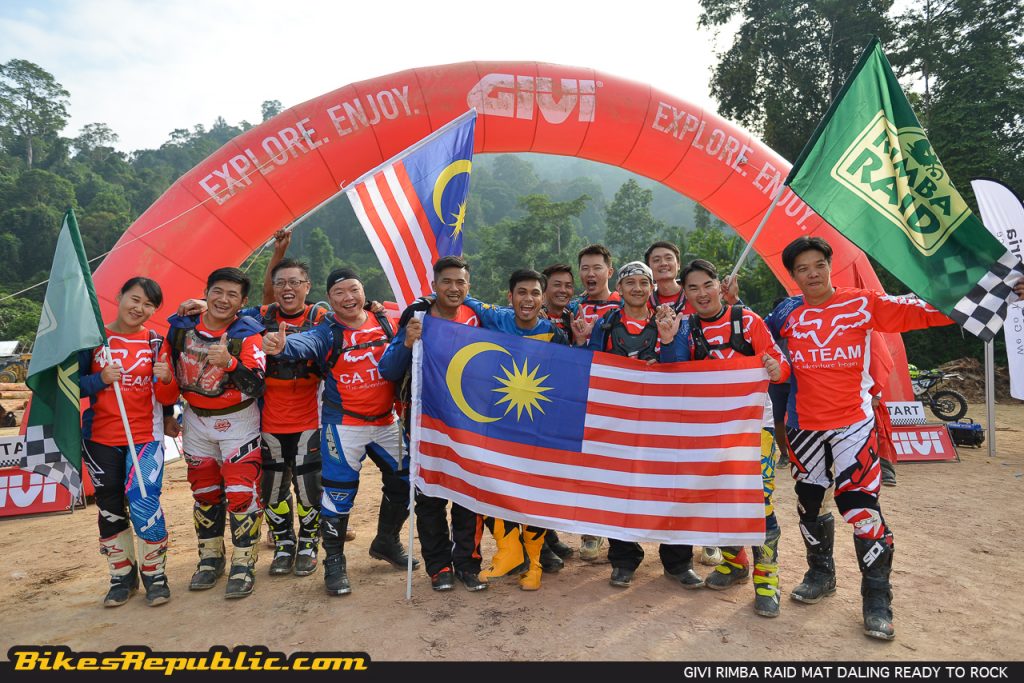 News and drama started to filter through as the day progressed. The top guys were flying through through the sections with the jungle as the backdrop. There was also news of the jungle taking its toll on a few bikes as early as 10km into the jungle, while there were riders who got too tired to carry on.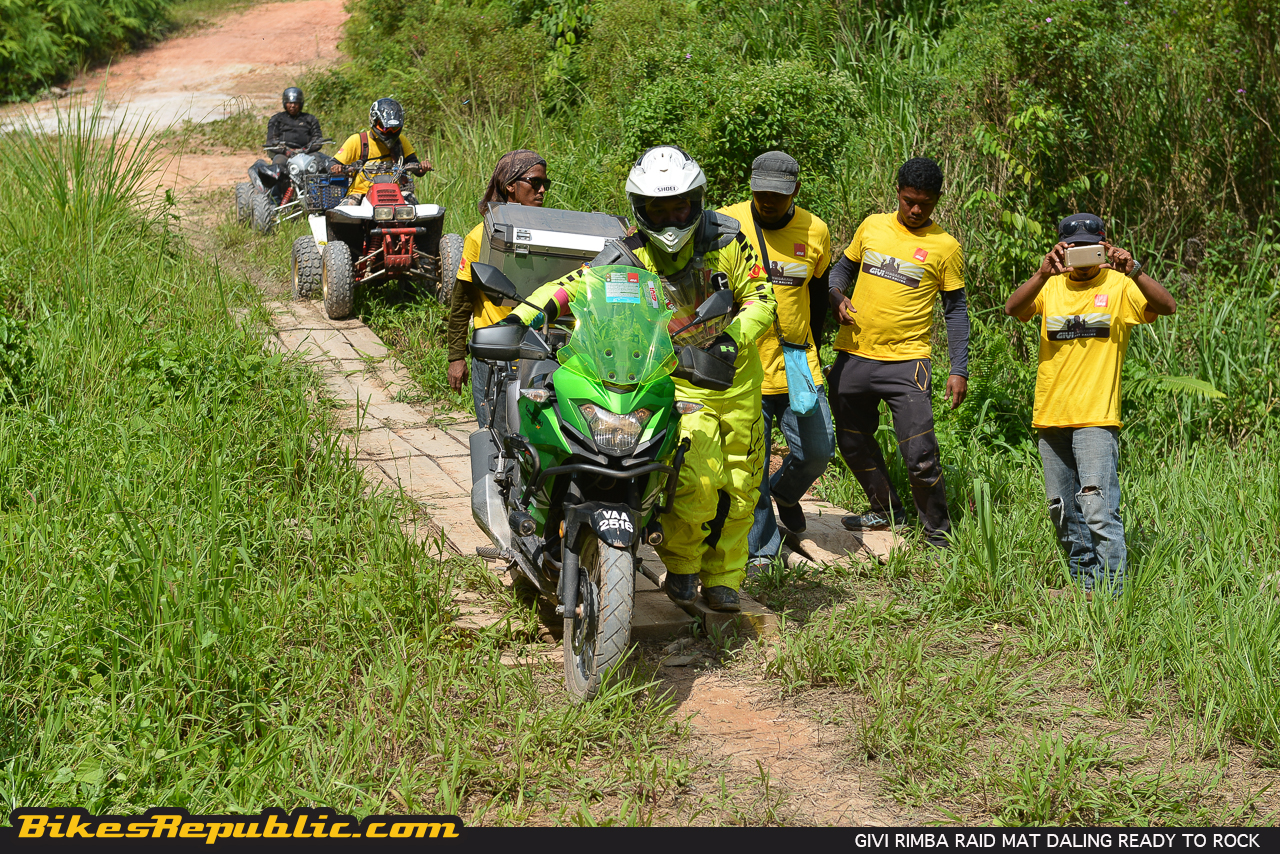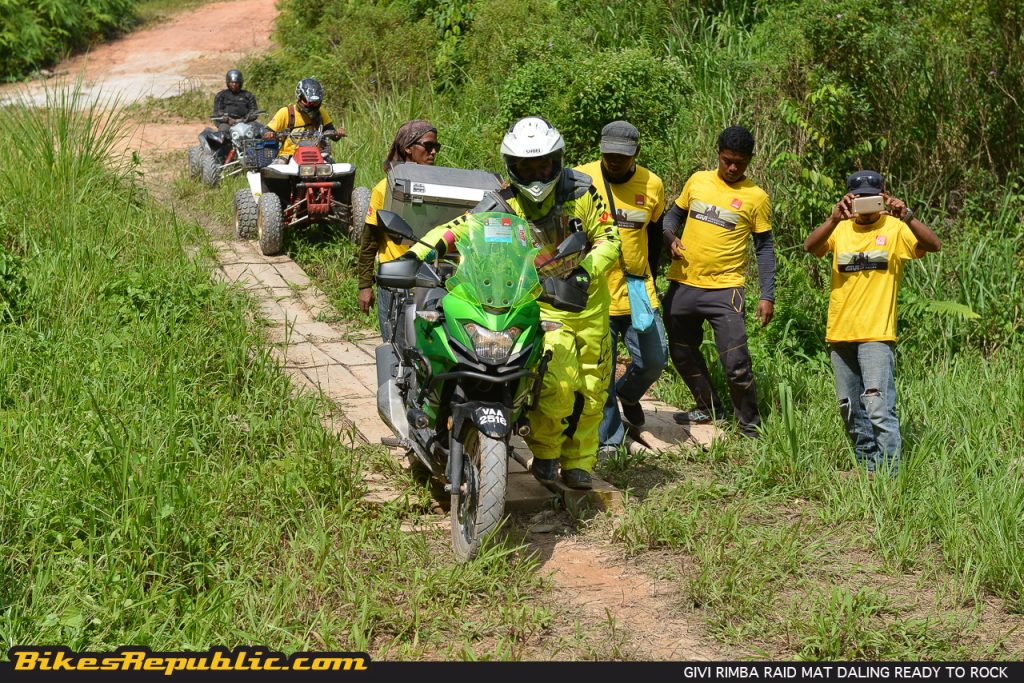 But it was Gabit and his KTM 1050 Adventure that surprised everyone when he showed up even before the transponder crew had time to lay down the wires across the finish line to record his time. He rode up the finishing stage set up on the sandbank, had his picture taken, rolled back down to ride around for a few minutes and finally riding across the finishing line again to have his time recorded. Despite the hiccup, he still recorded an incredible time of 2 hours 33 minutes, 7 seconds. That's an average speed of 47.02 km/h! That's lightning fast for a ride through the jungle any way you cut it.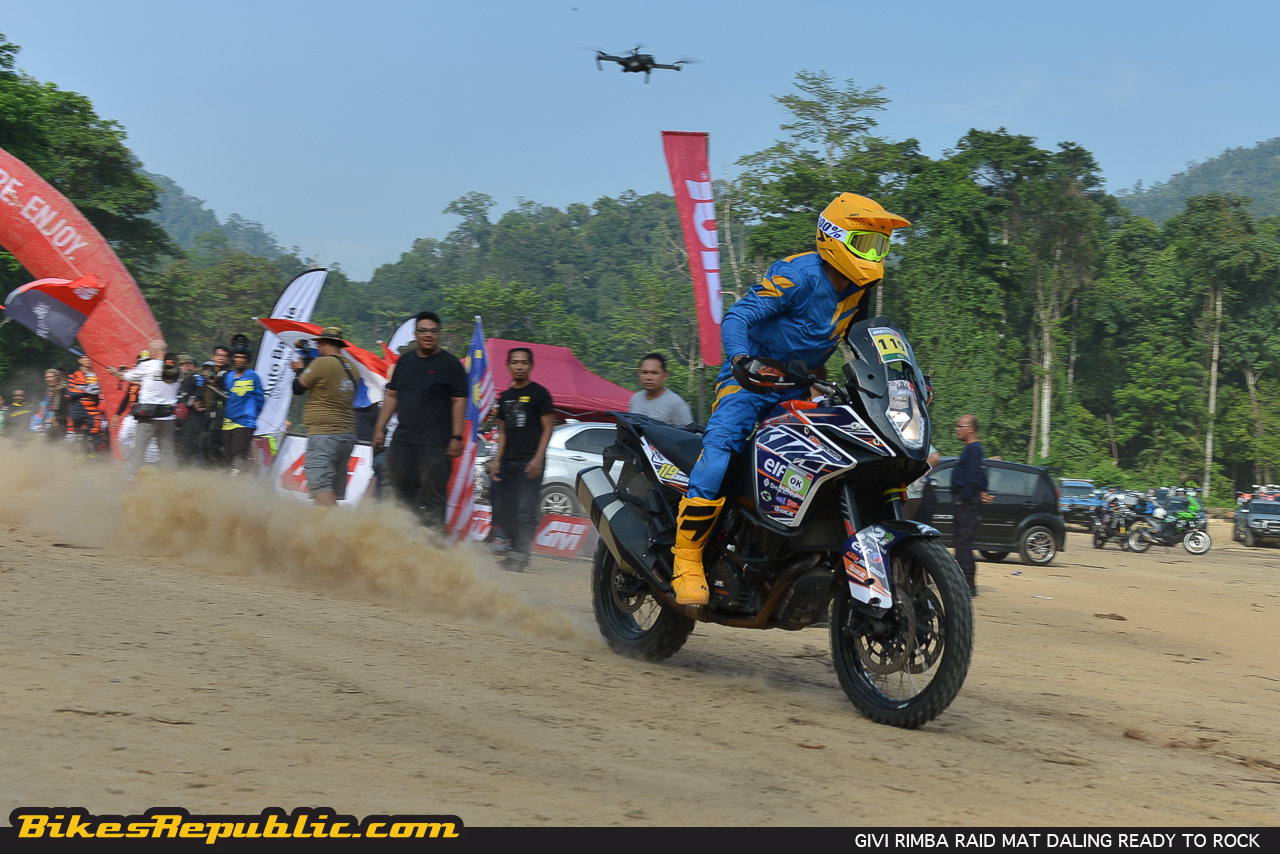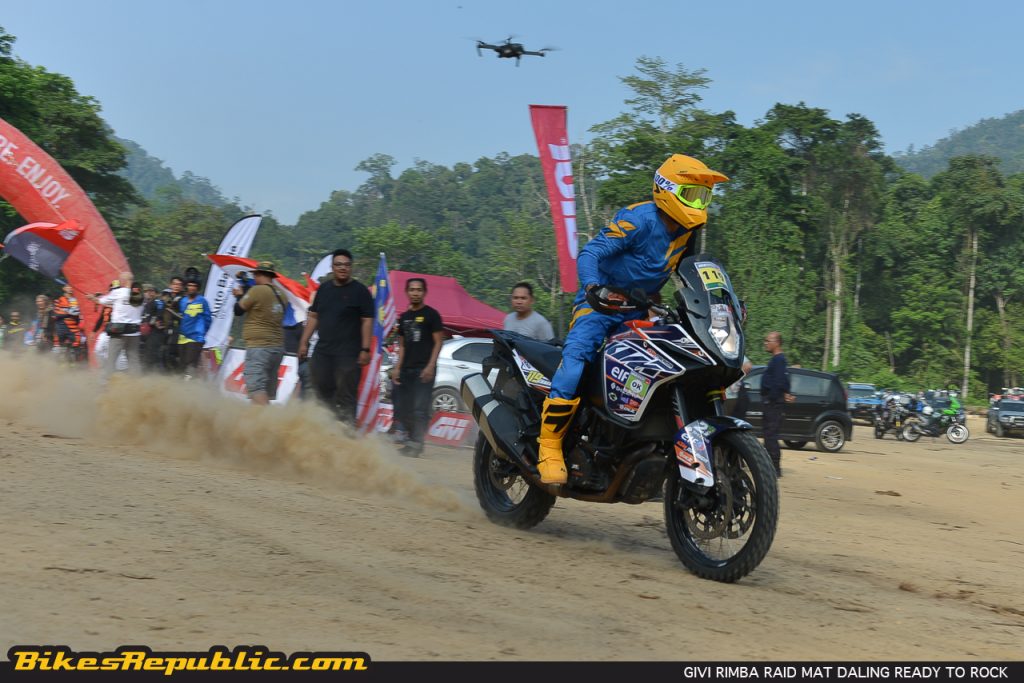 The second rider to appear out of the jungle was Graziani on the Ducati, who stopped the clock at 2h 41m 3s. It was definitely a valiant effort by Graziani who rode on a bike that was supposedly for light off-roading and more of a lifestyle product. Zulkarnain Tahir was 8 minutes behind Graziani on the rare BMW HP2 with a total time of 2h 49m 22s. Yes, many are still dazed to see the ultra-rare and desirable hence very expensive HP2 being bashed about in the jungle.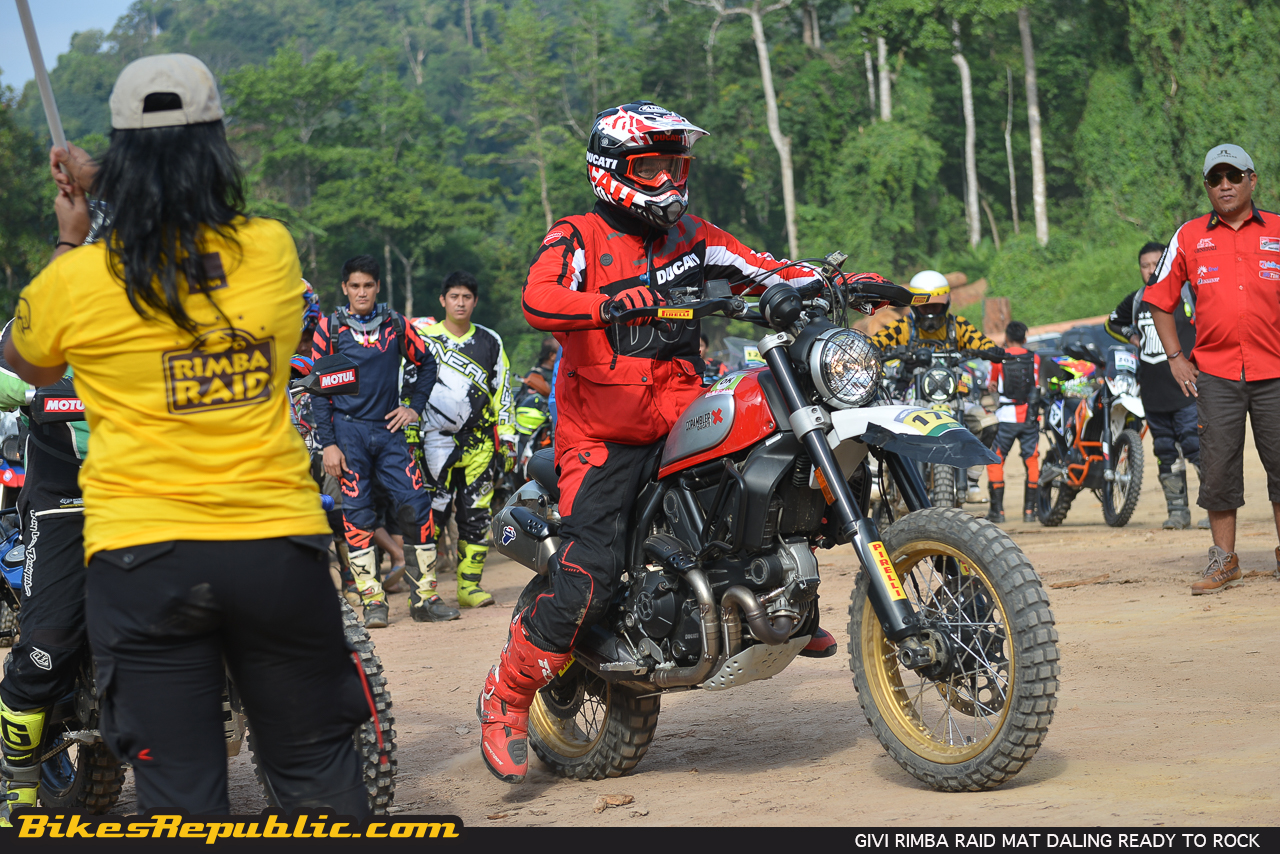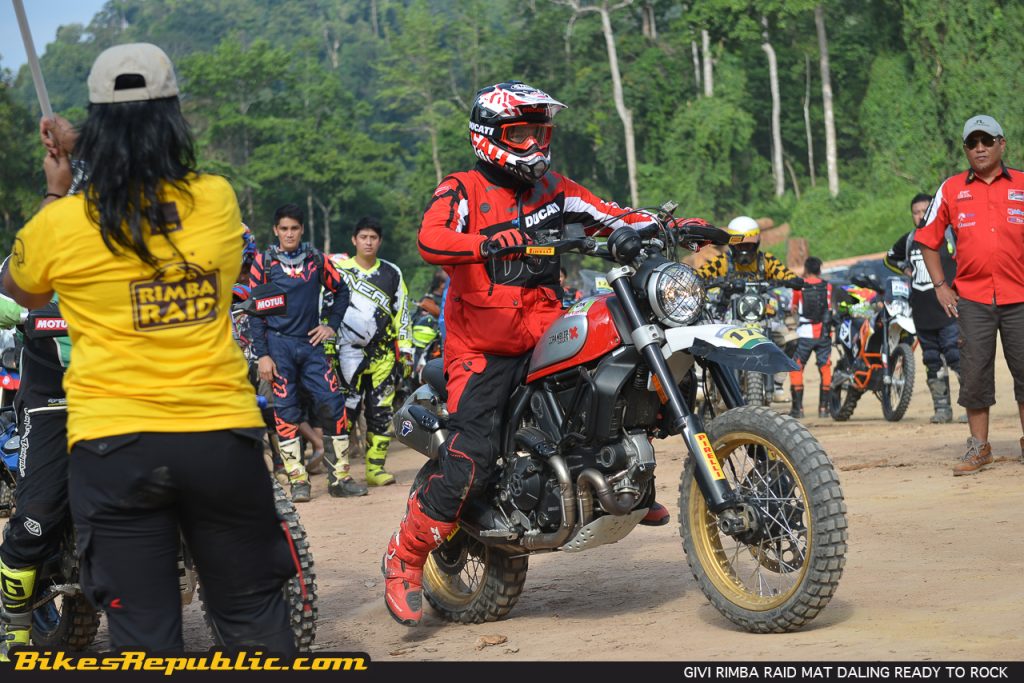 It was reported that Bee Wong's KTM 1190 Adventure R suffered a front tyre puncture just 10km from the finish, but the plucky rider soldiered on to cross the line fourth.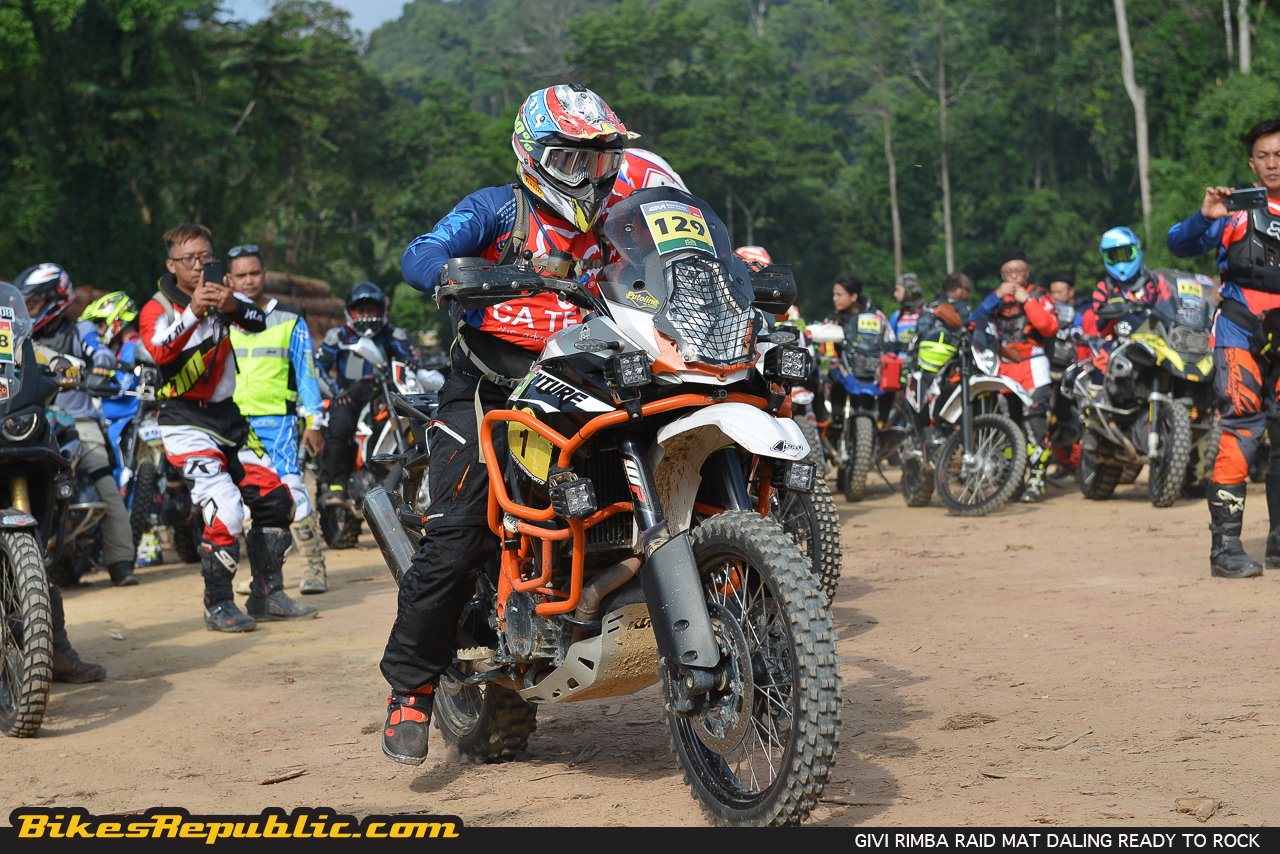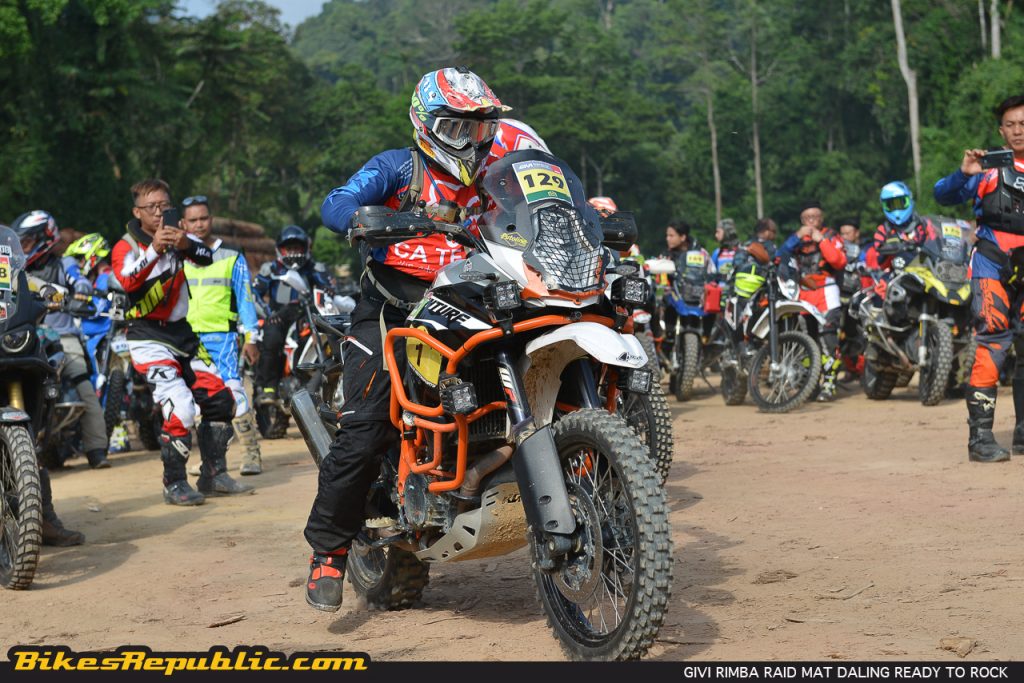 In Class B, Nazmee Ramli won the race with a time of 2h 35m 28s on the BMW Sertao; Mohd. Syahidan was in second on the KTM 690 Enduro R with a time of 2h 48m 50s; and third went to Khairul Afif also on the KTM 690 Enduro R recording his time of 3h 1m 4s.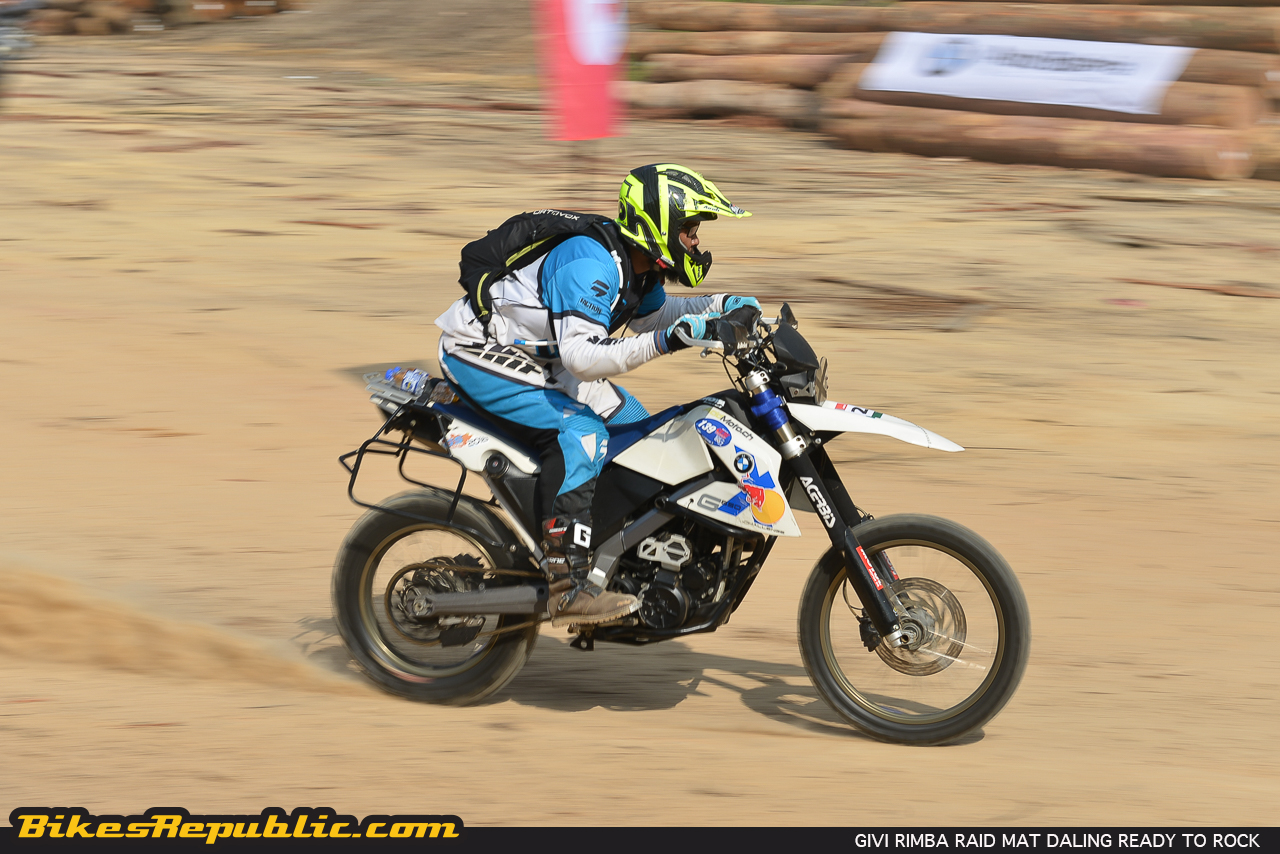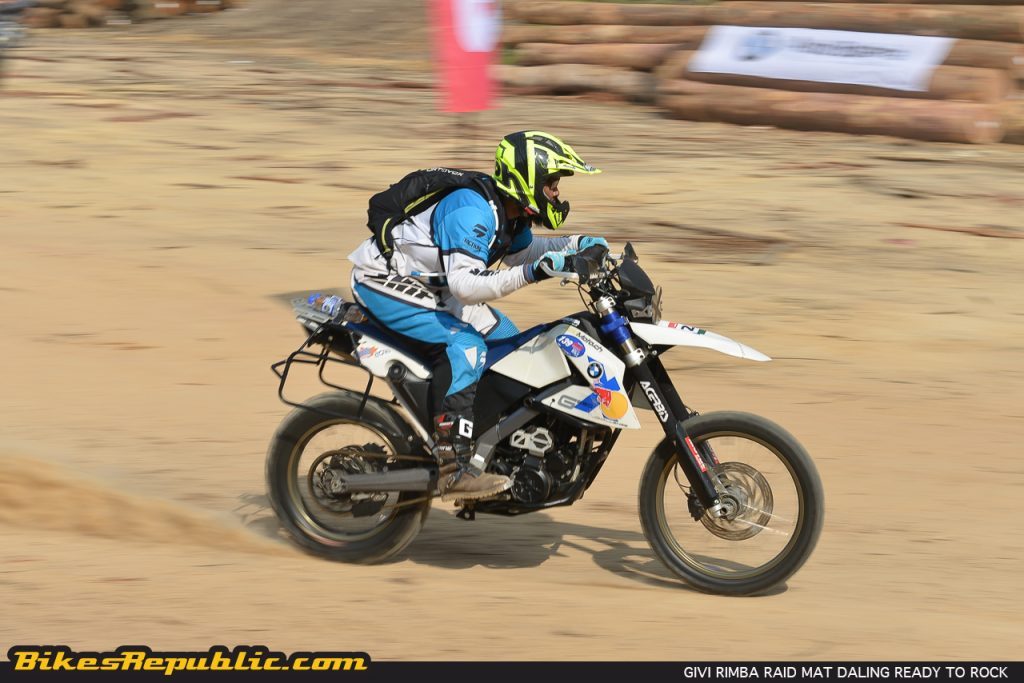 Alex Wong's BMW F 800 GS has a fuel pump failure some 20km before the end, rendering him immobile.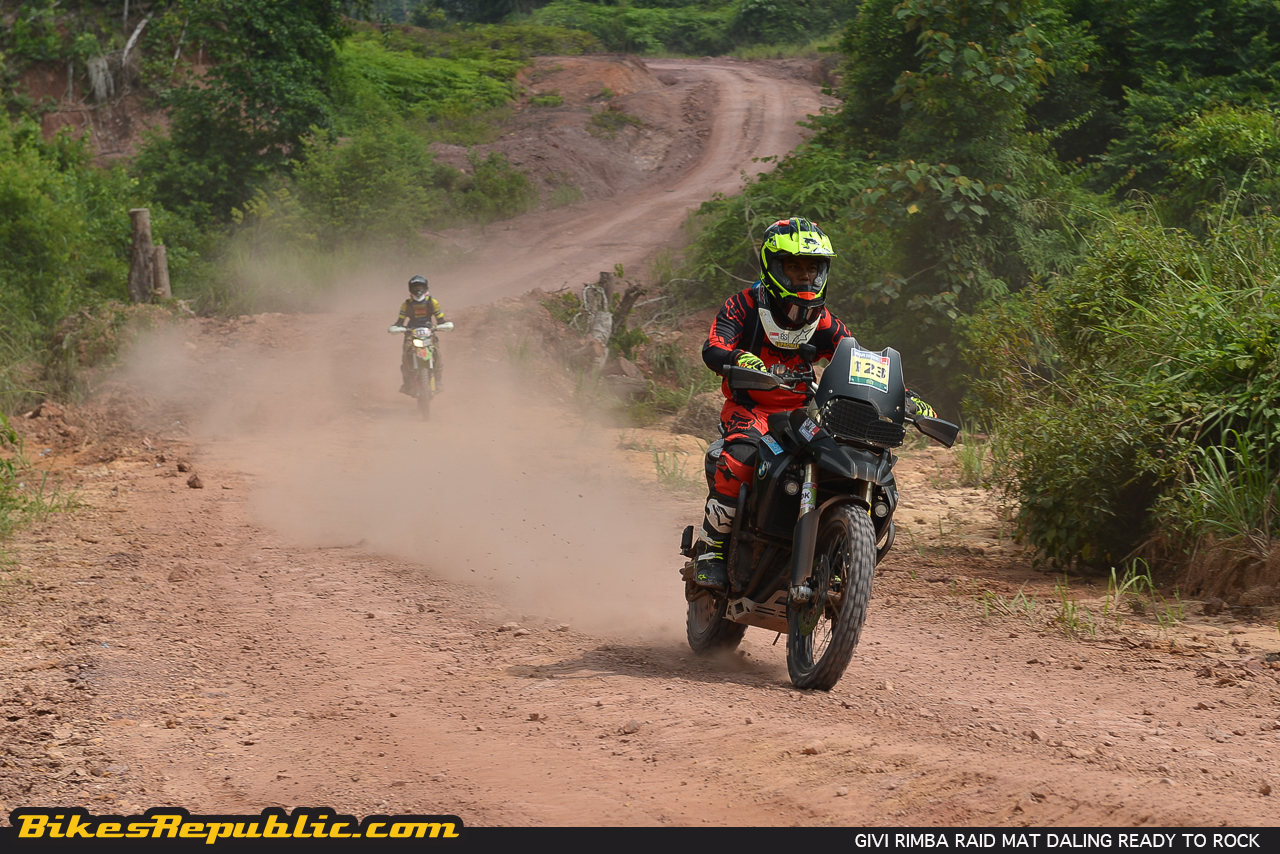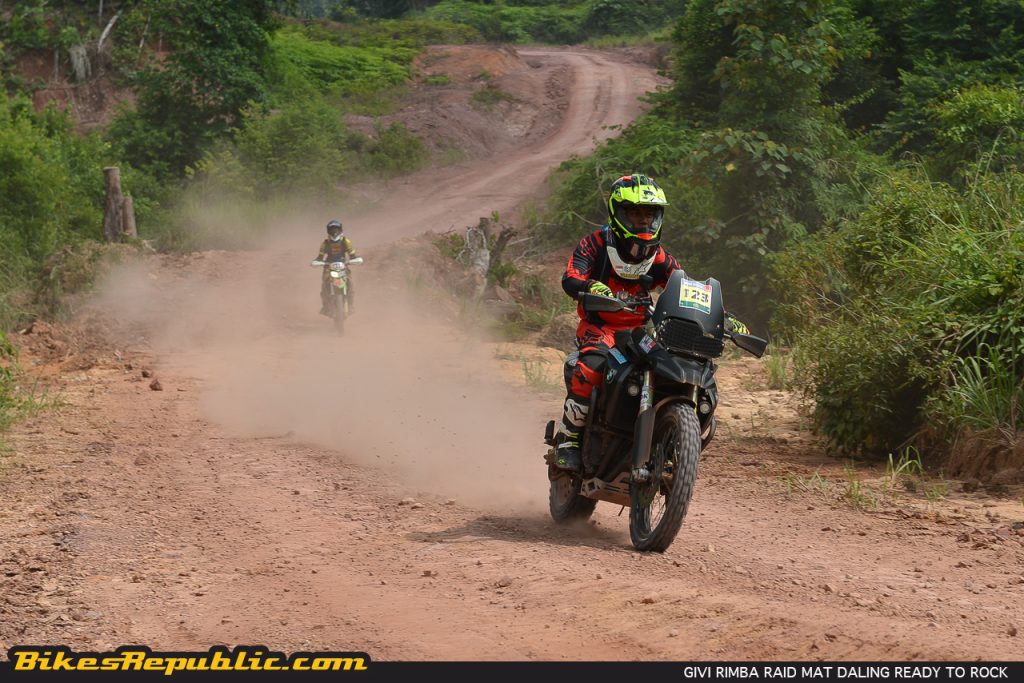 Class C was of great interest to the fans and riders as it was a new class added to the Rimba Raid series. Ahmad Iezzam rode and incredible race to finish in 2h 28m 41s on his Honda CRF250L, followed by Mohd. Hairy who recorded 3h 19m 10s also on a CRF250L, and lastly Riza Zakaria on the new Royal Enfiled Himalayan with a time of 3h 26m 9s.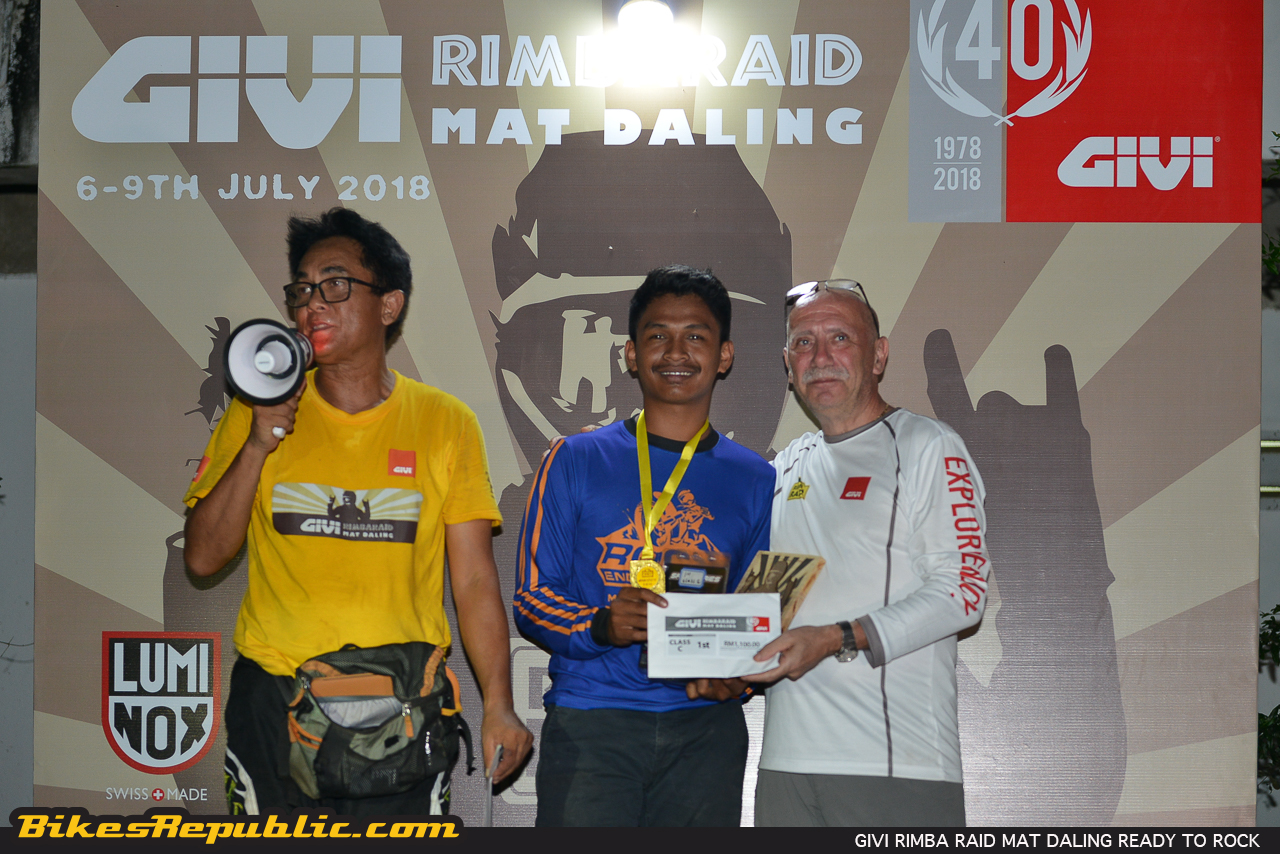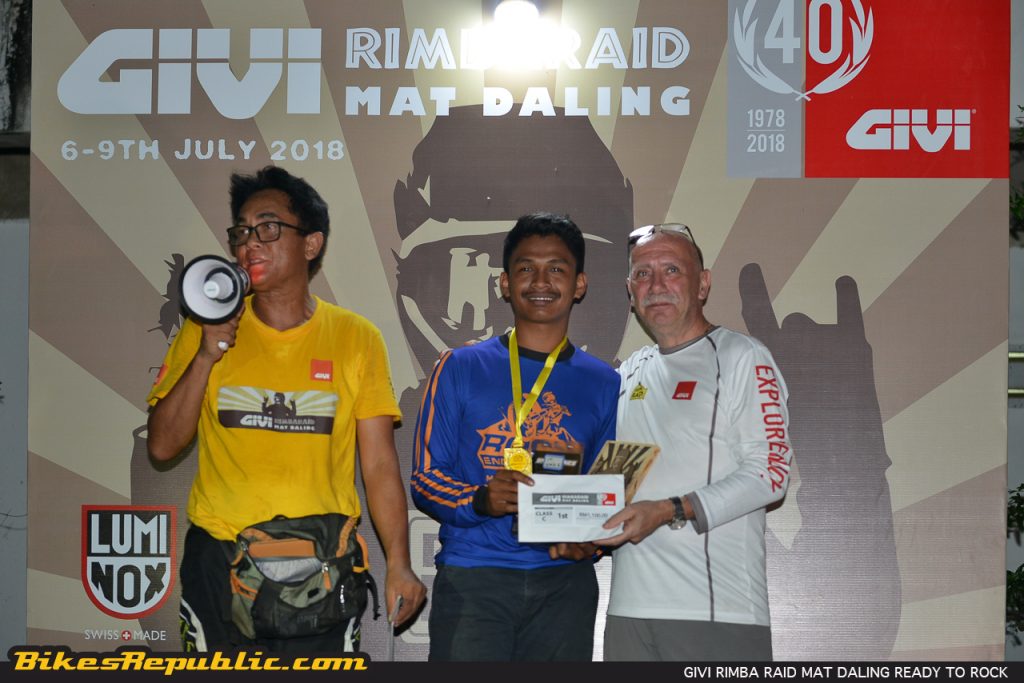 The participants retired to their tents set up on a field that evening. The winners' prize presentation and lucky draw was held after dinner.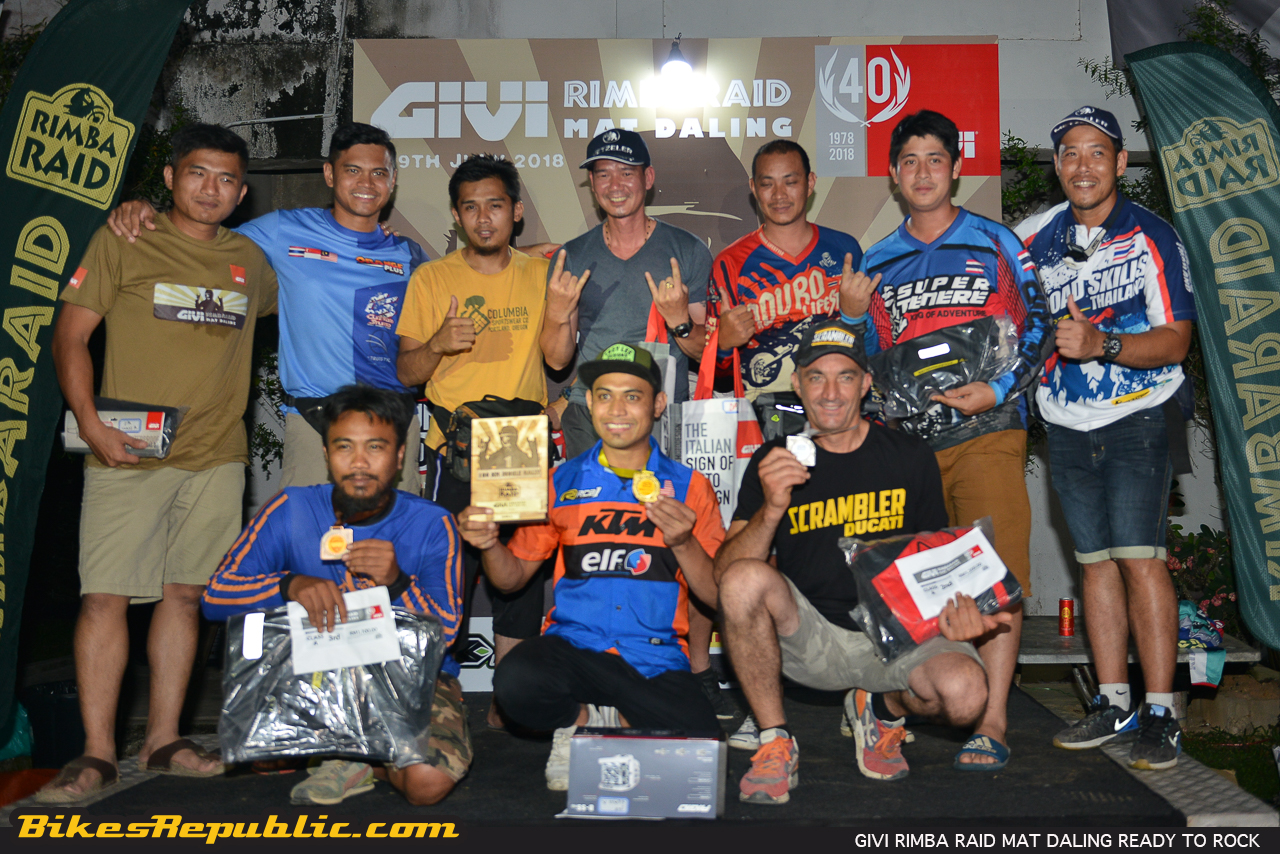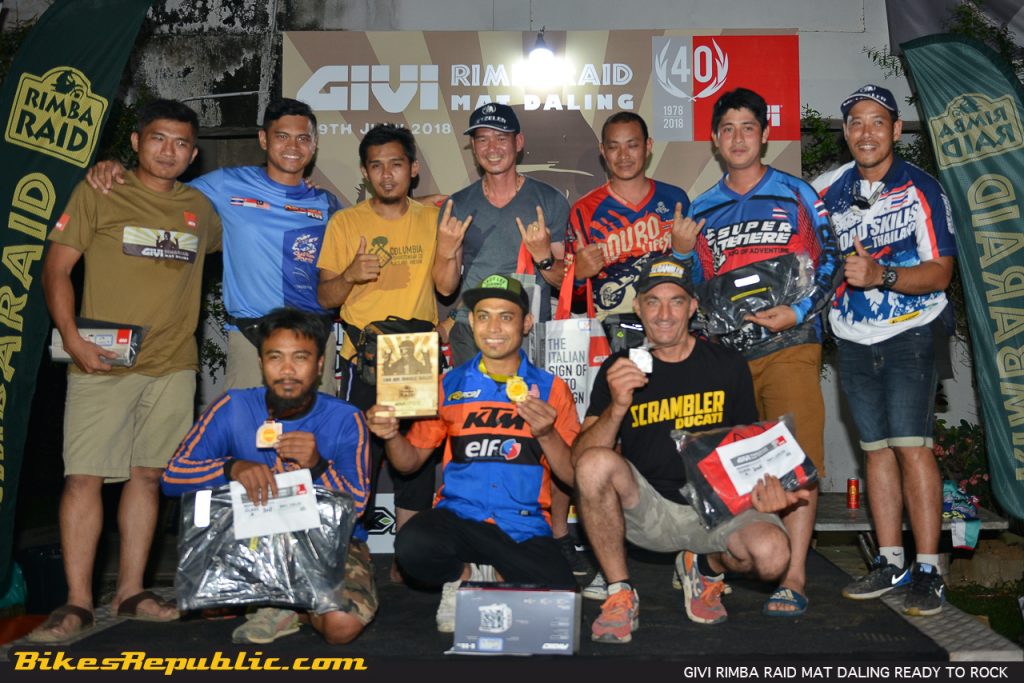 A special appreciation was also presented to the sole female rider, Echo Zhang from China.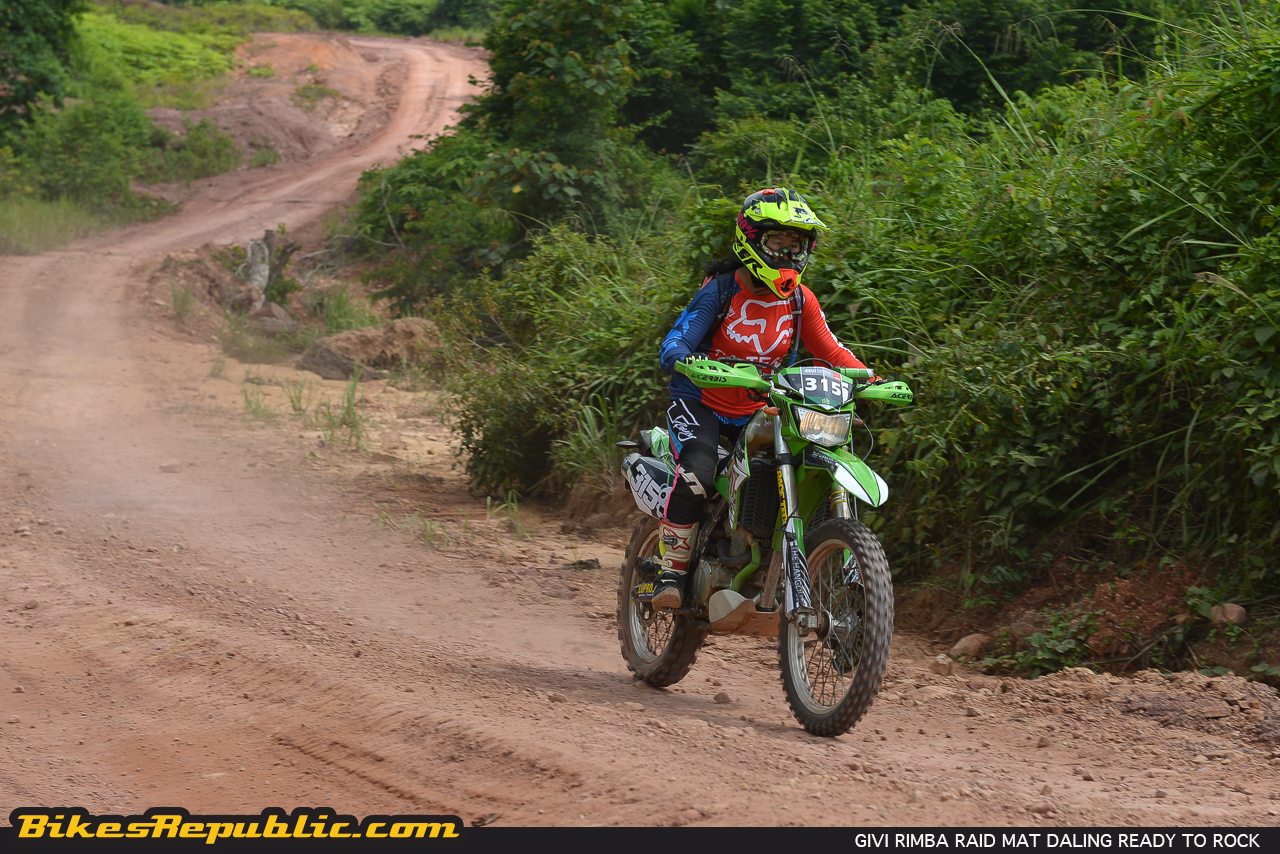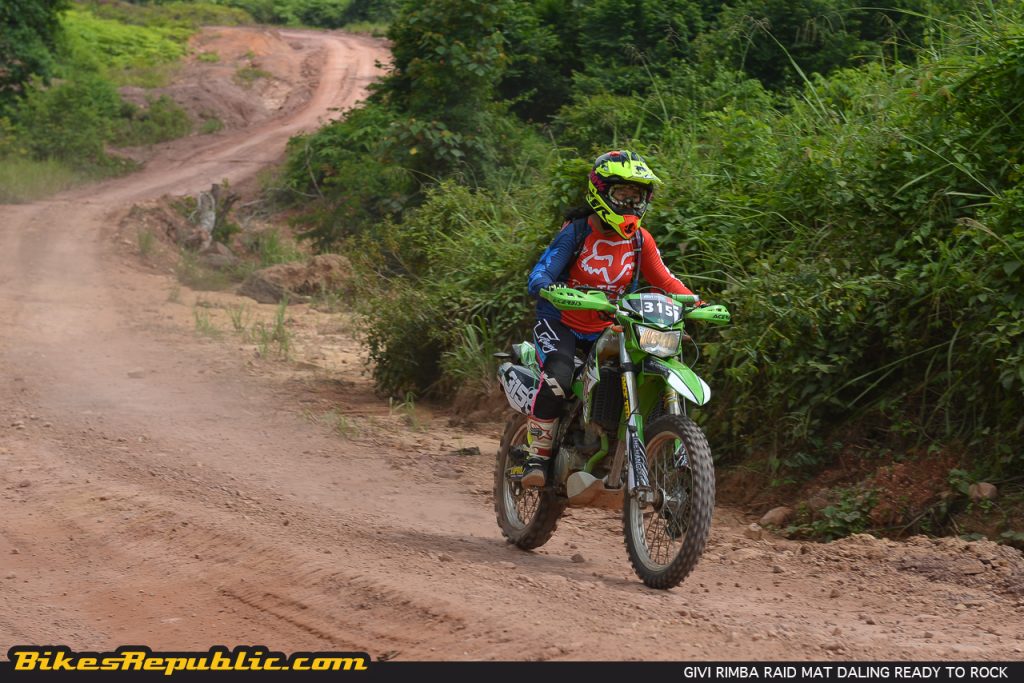 But while we slept under the Milky Way, the recovery crew worked through the night to pick up immobile bikes or whose riders could not continue were left on the trial. Bear in mind that the area is teeming with wild elephants, boars, gaurs, tigers and panthers, not to mention bees and aggressive bugs.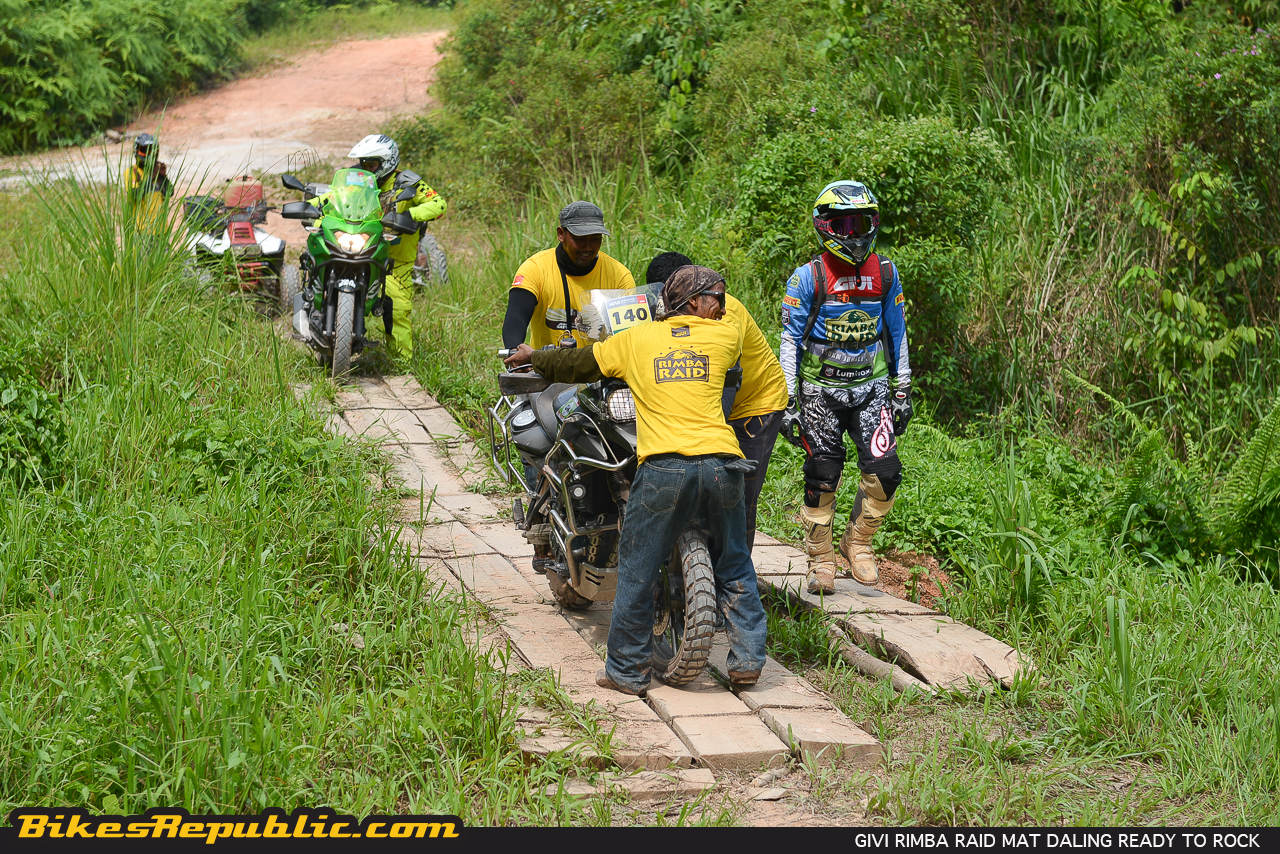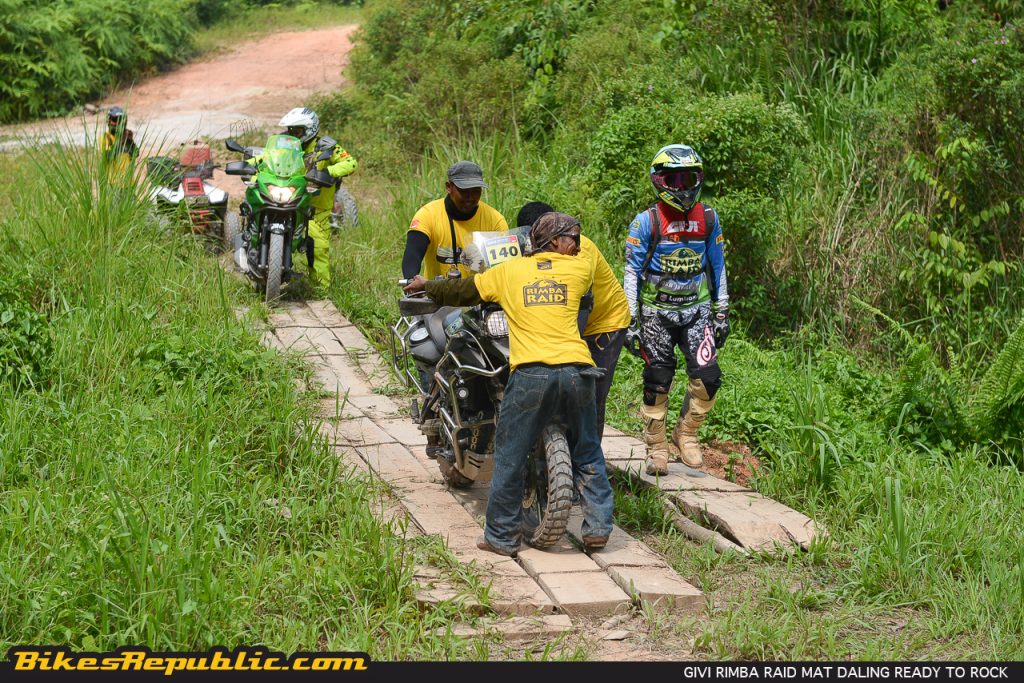 The Raja Pasir (King of Sand) race was held the next day, followed by the Jungle Enduro. We have yet to receive the official results, so we'll report that in the next few days.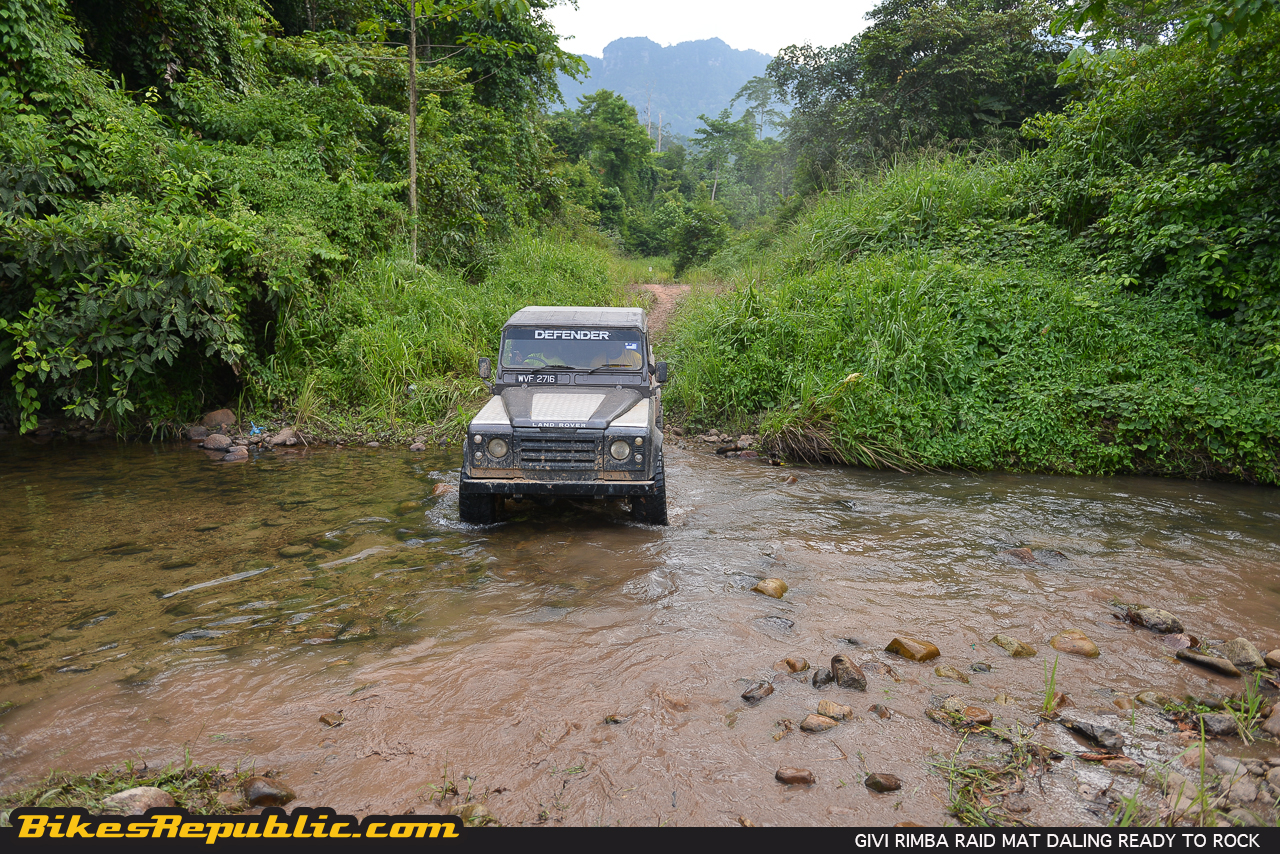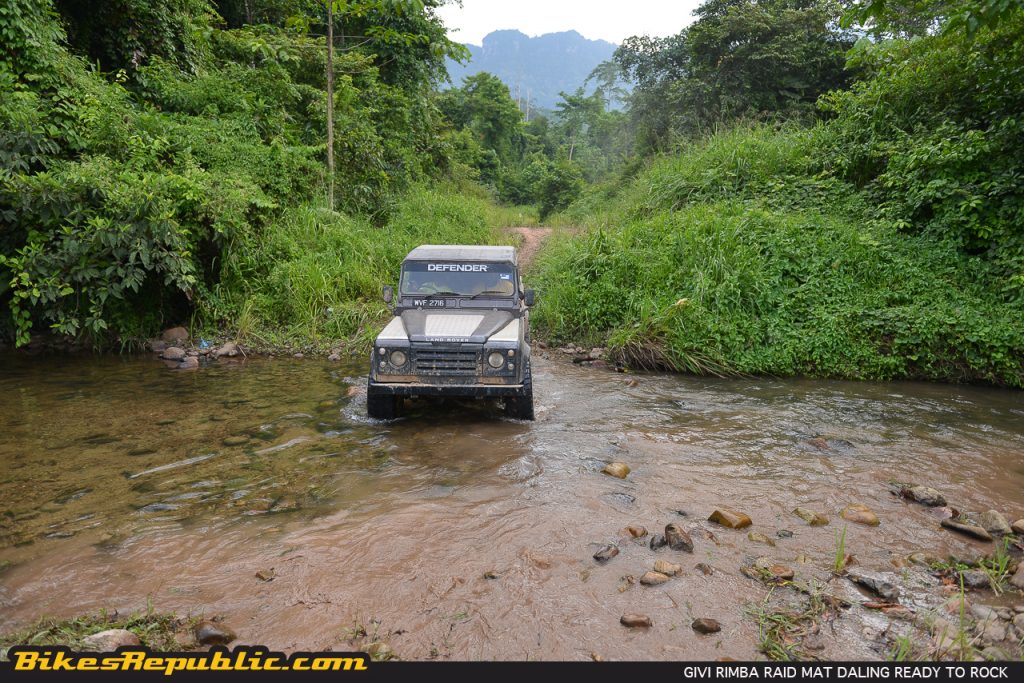 All in all, GIVI Rimba Raid Mat Daling was expertly organized. While it took the help of the locals and Orang Asli in the vicinity of Mat Daling to make it happen, the breadth and scale of the event was executed by the five members who make up the Rimba Raid committee. The trails were both challenging and fun in equal parts, there was plenty of support and everyone got to experience the beauty of Malaysia.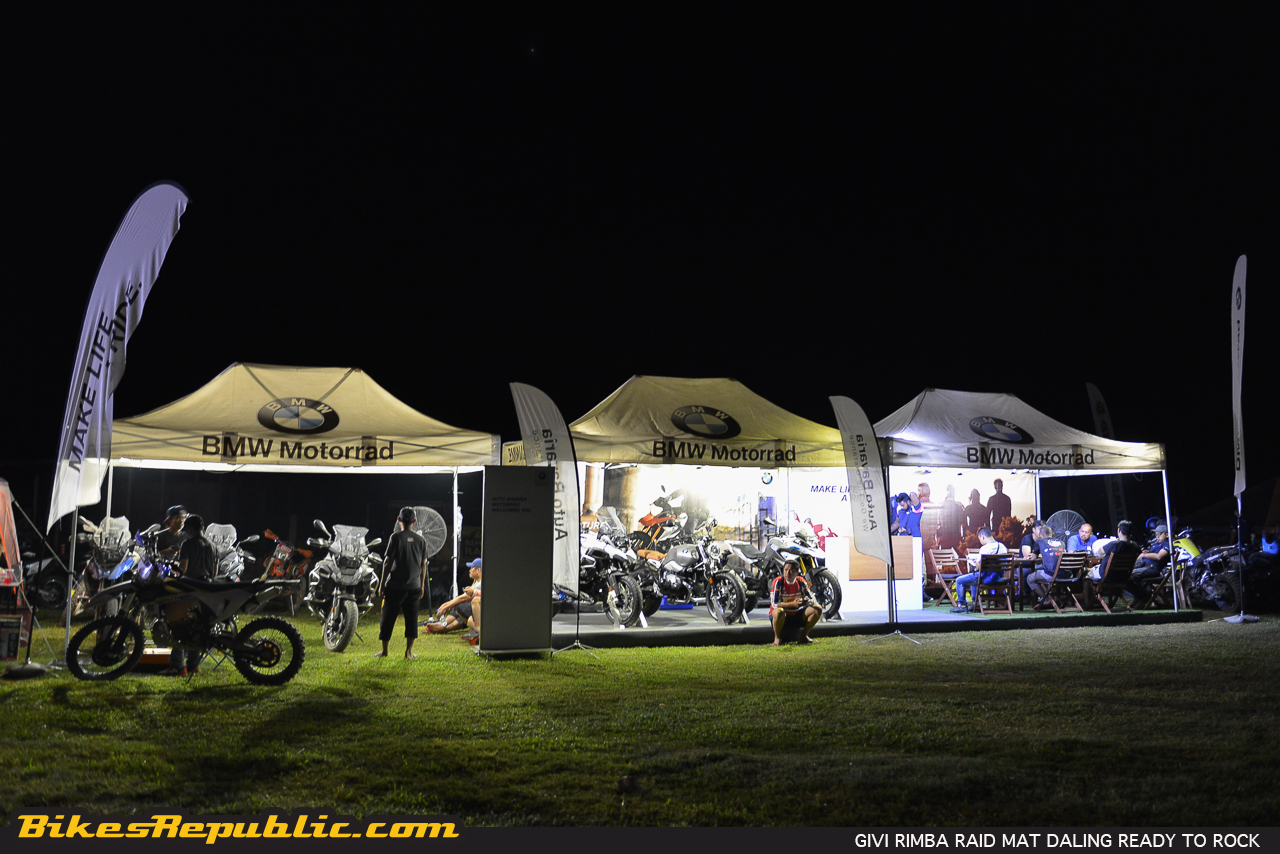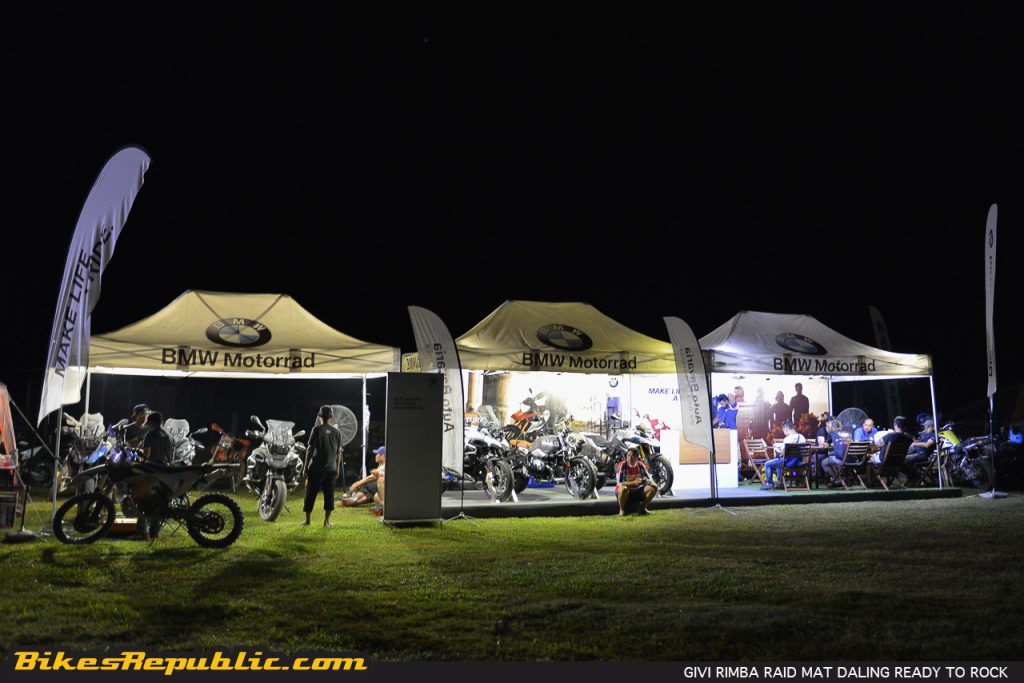 We spoke to a number of participants and everyone was positive about the event and wanted to do better the next time. However, it wasn't very much about competition only; the spirit of camaraderie around the campsite was more of a community of off-road enthusiasts, which transcended ranks, the brand and type bike you rode; all were united as one people.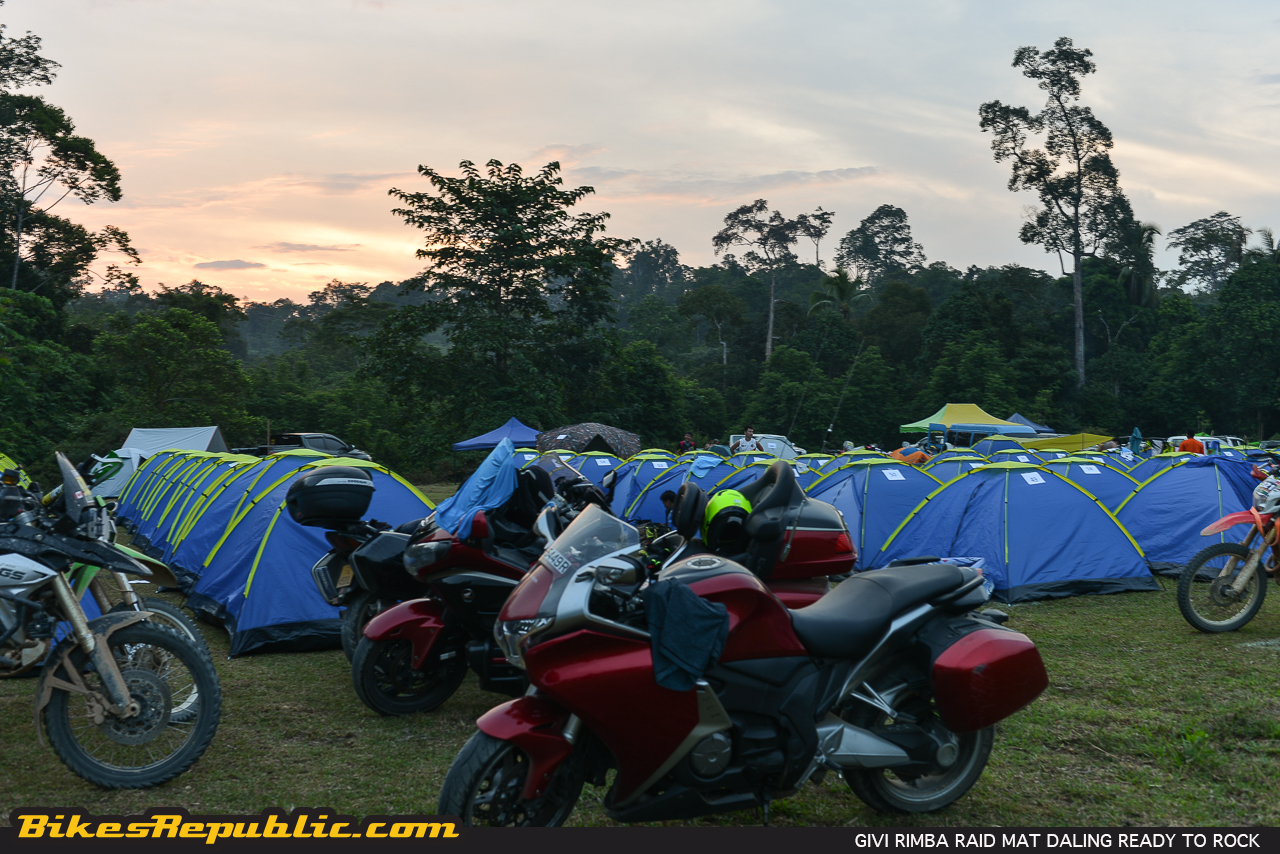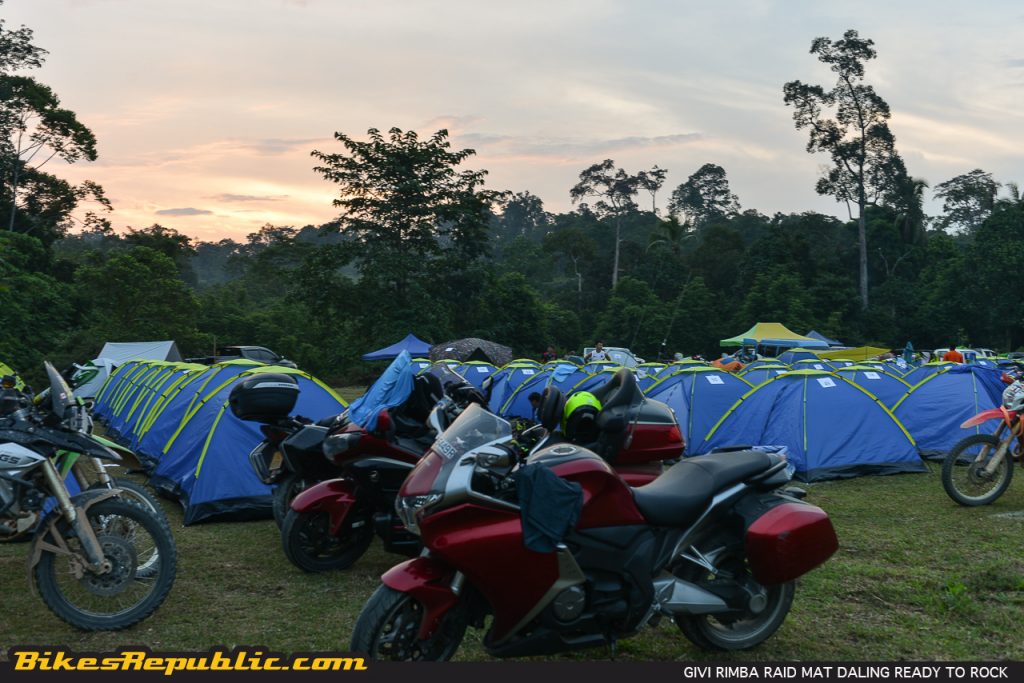 Bring on Rimba Raid 2019!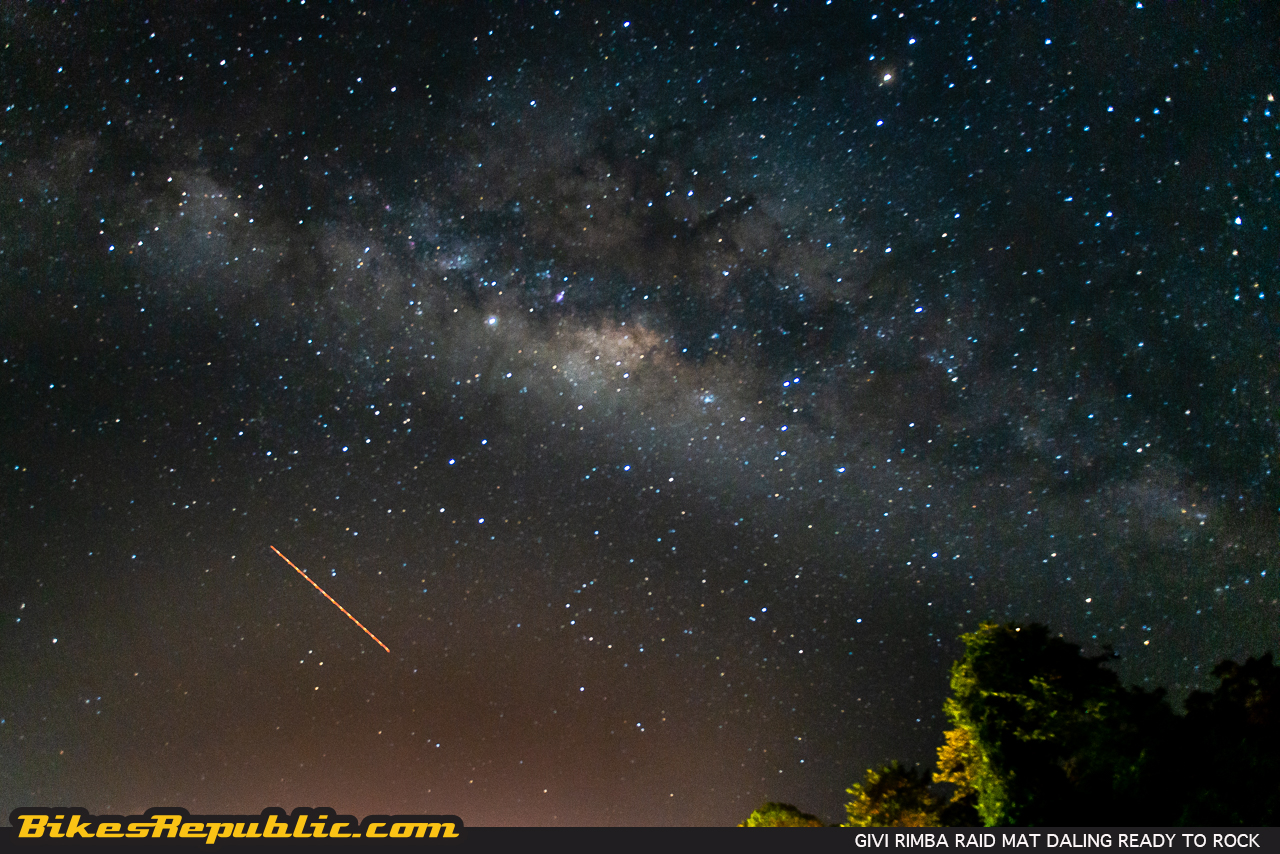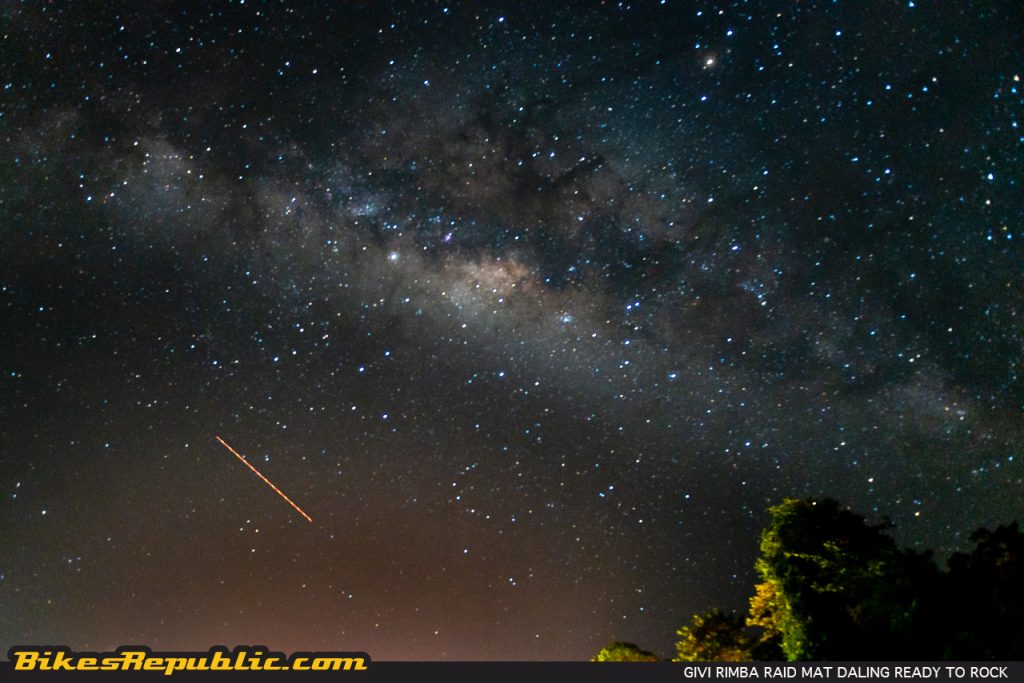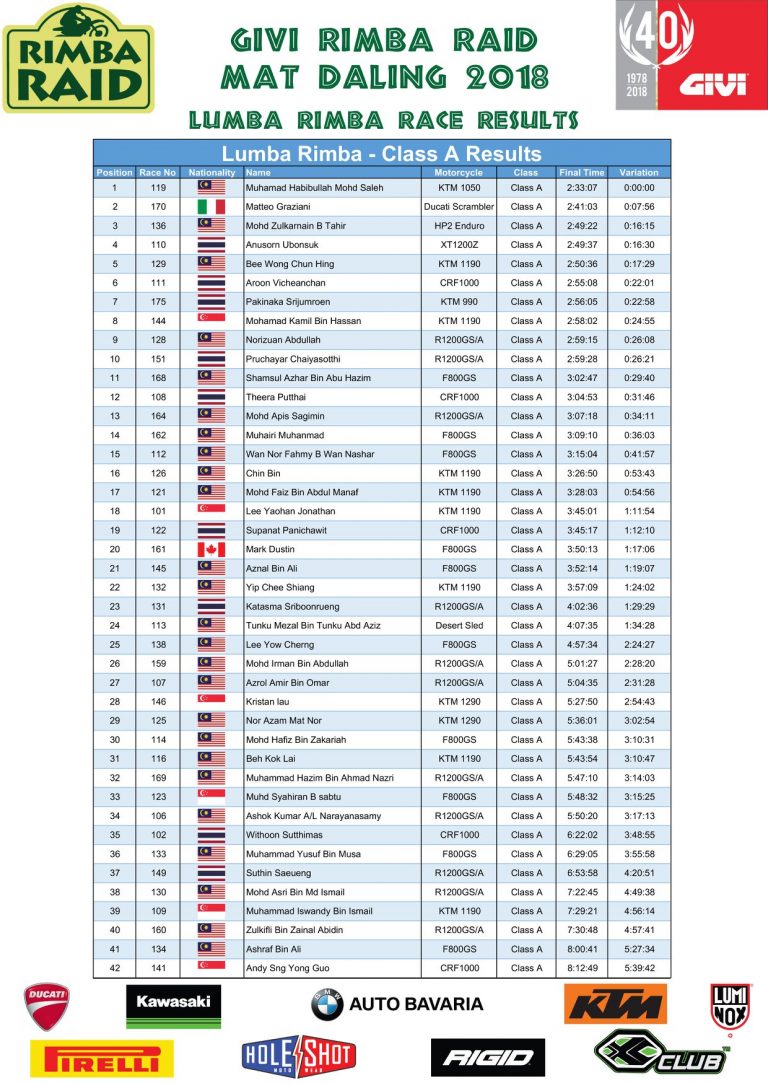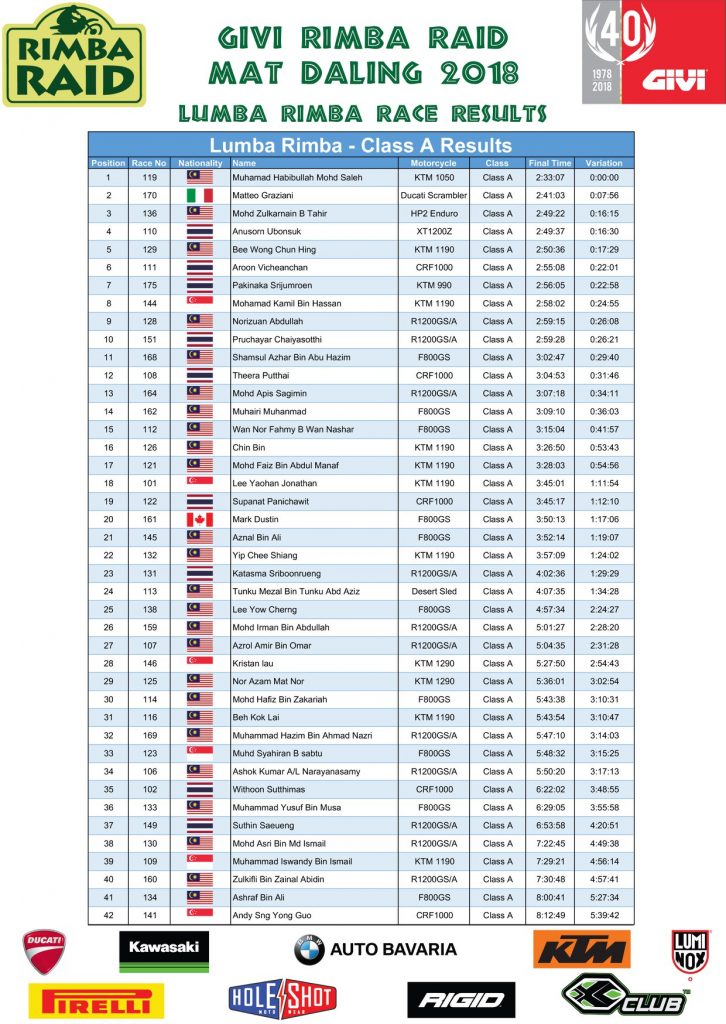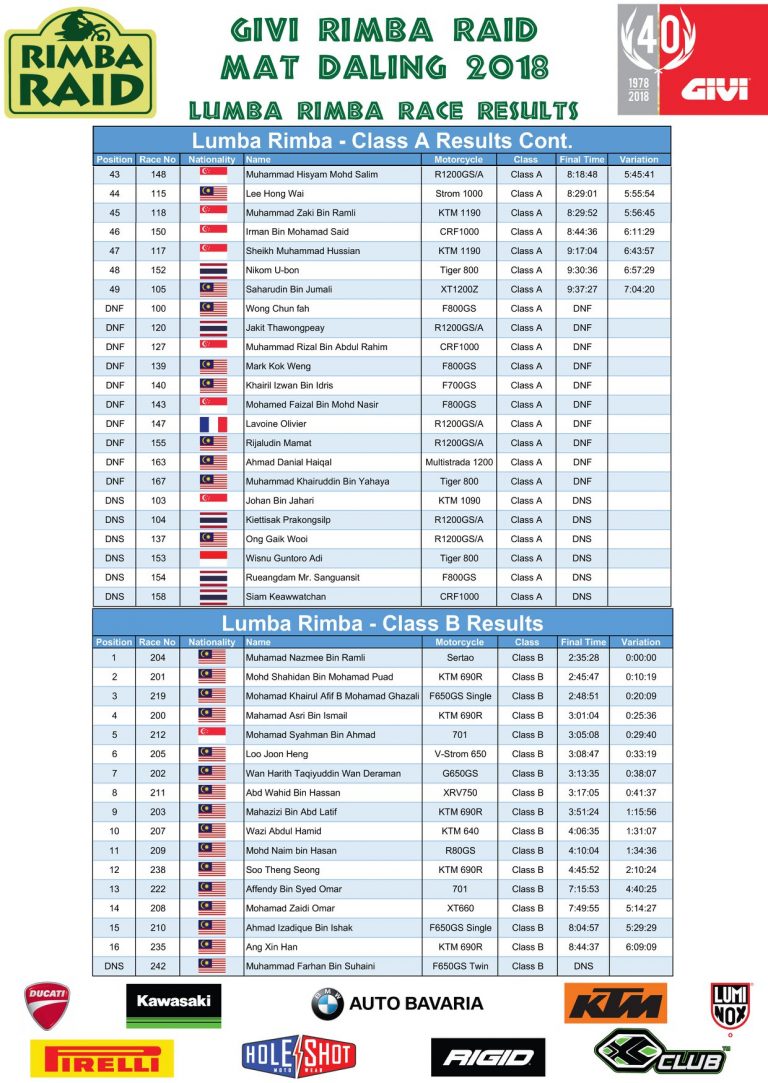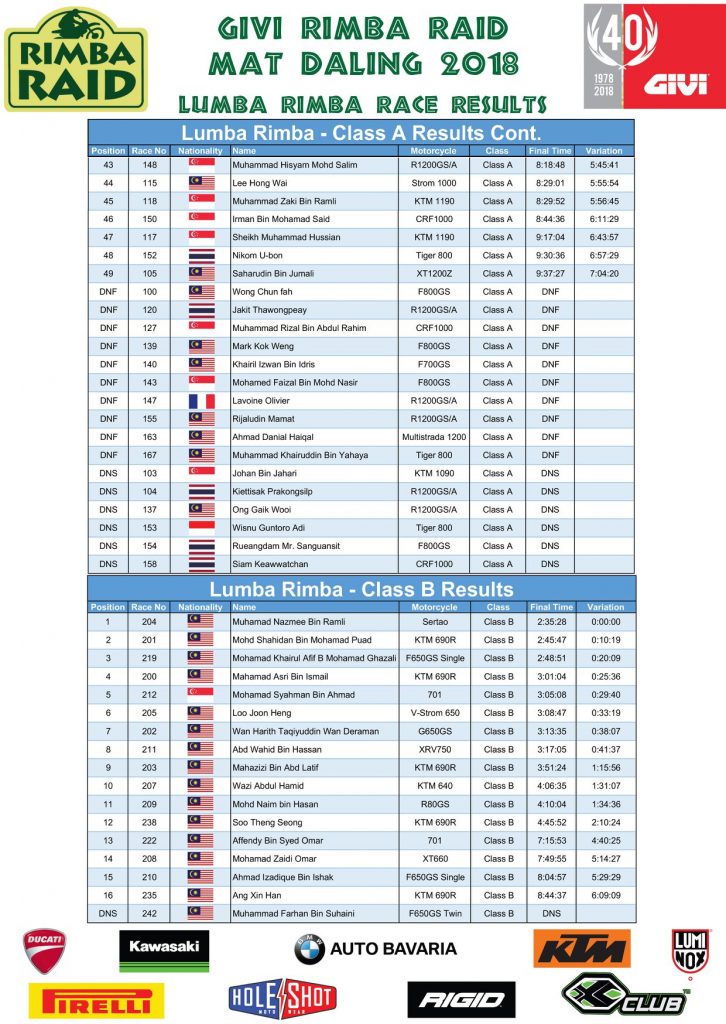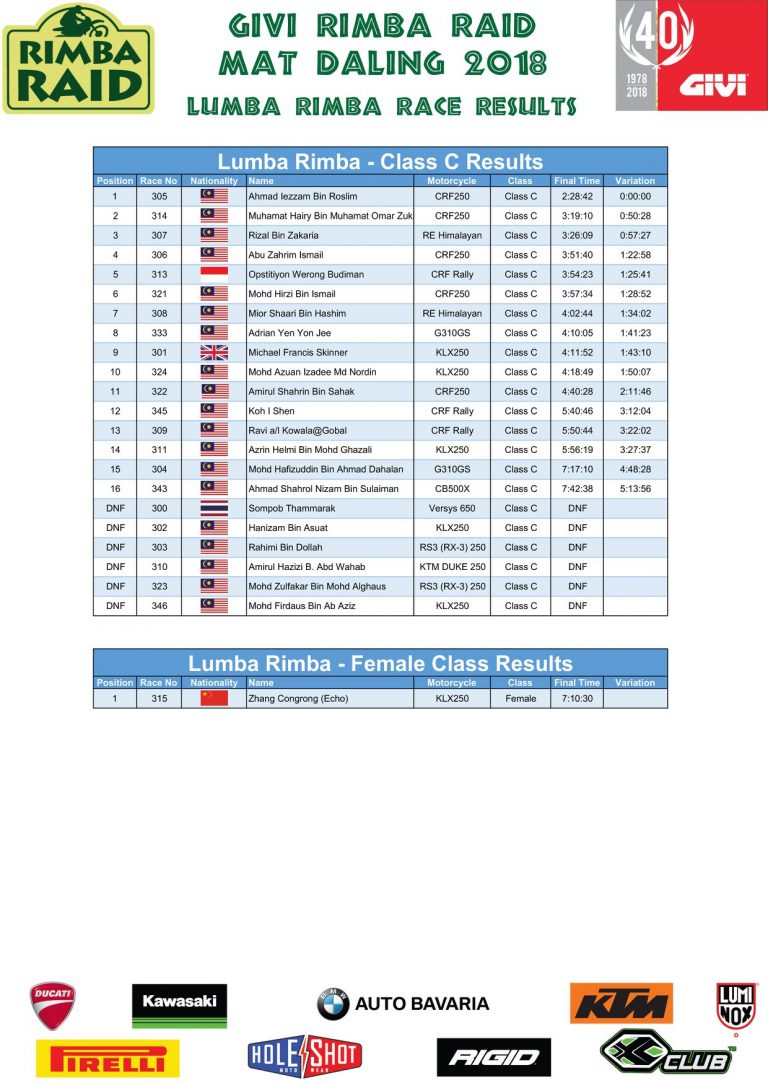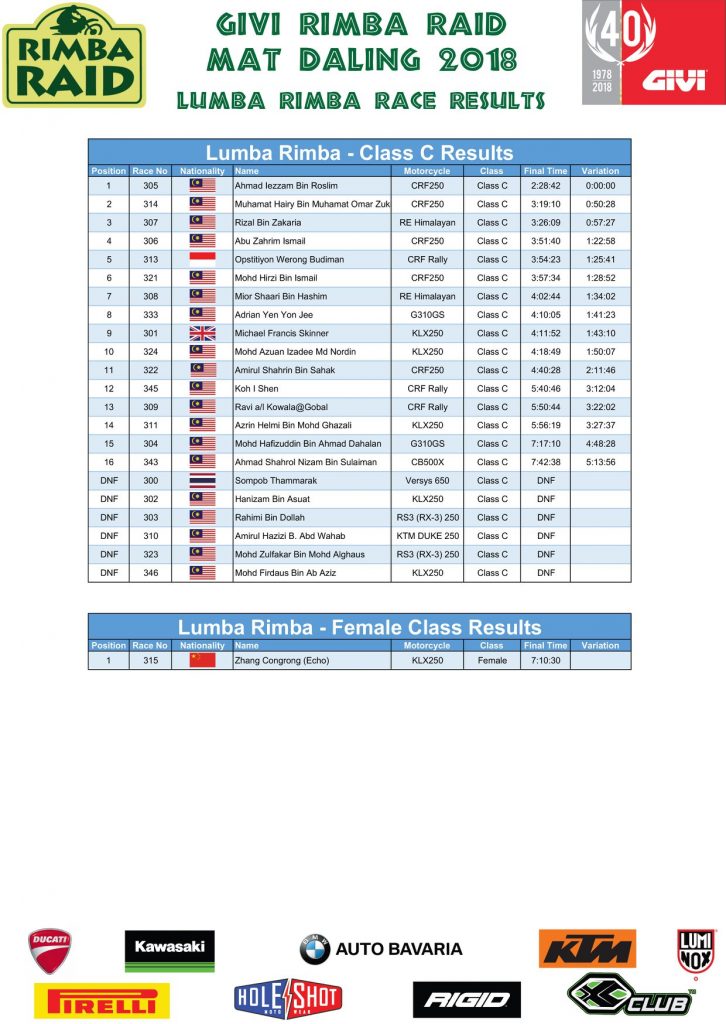 Please click on this link to view the pictures in our Bikes Republic Facebook page: https://www.facebook.com/media/set/?set=a.2088975864466721.1073742126.352487781448880&type=1&l=24a1391416 
PHOTO GALLERY