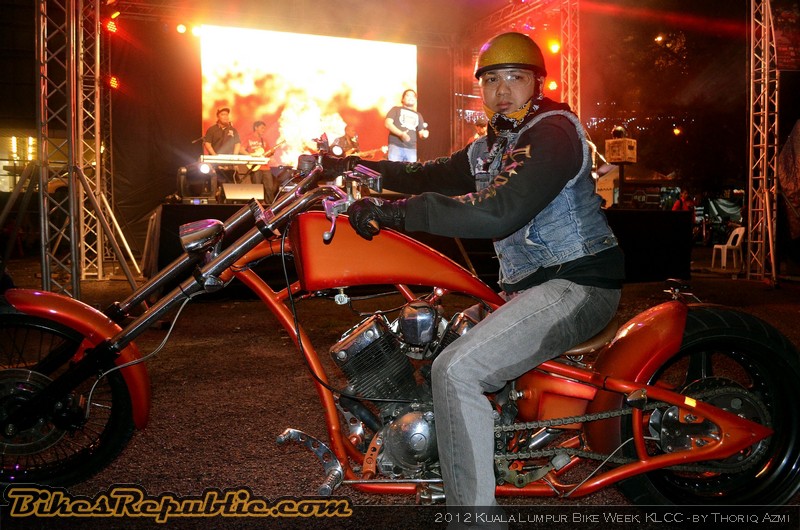 Returning for its fifth instalment, KL Bike Week 2012 (KLBW12) was held just last month at the open-air parking lot, opposite the KLCC shopping centre. The two-day event opened its grounds to visiting bikers and enthusiasts early on Friday morning.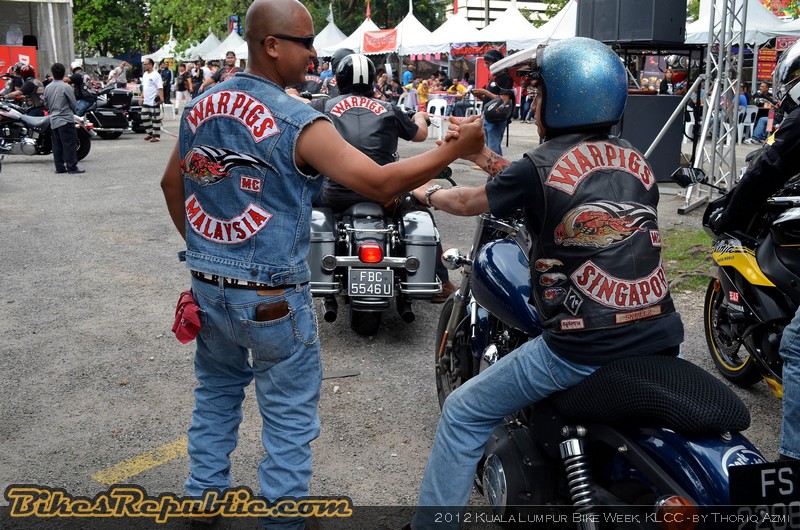 Organised by local KL-based motorcycling institution Red Garage, KLBW12 saw the arrival of more than 30 bike clubs and 400 bikes from around the peninsula – not to mention the respectable few that rode in especially from neighbouring countries such as Brunei, Thailand, and Singapore.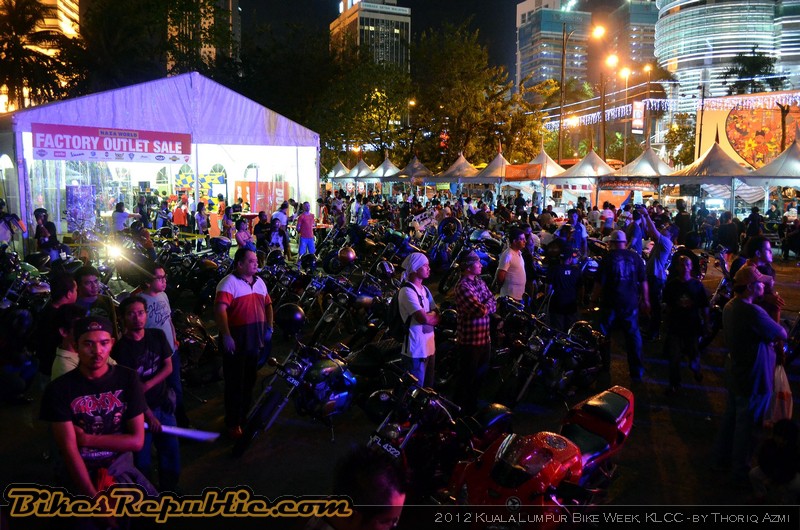 Special parking spaces were allocated for each club as they arrived one group at a time. Naturally, these bikers came in full force and passionately adorned their club colours, adding more energy to the testosterone-filled carnival atmosphere.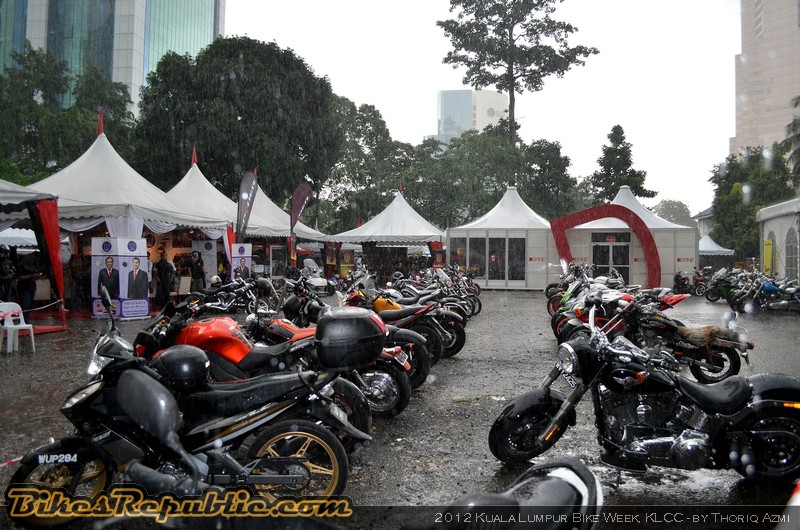 Like their owners, the number of bike types present in this large parking area was equally eclectic. We've always pride our humble site as the haven for all bikers, but the sight of this parking lot really deserves our utmost respect.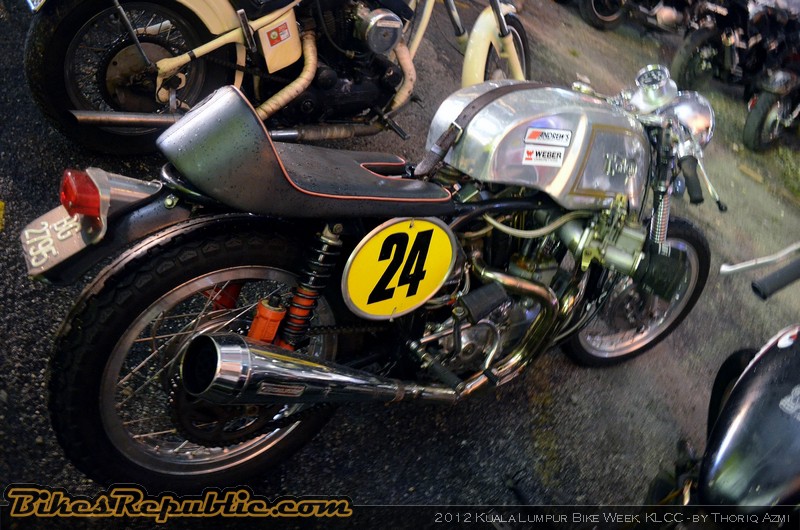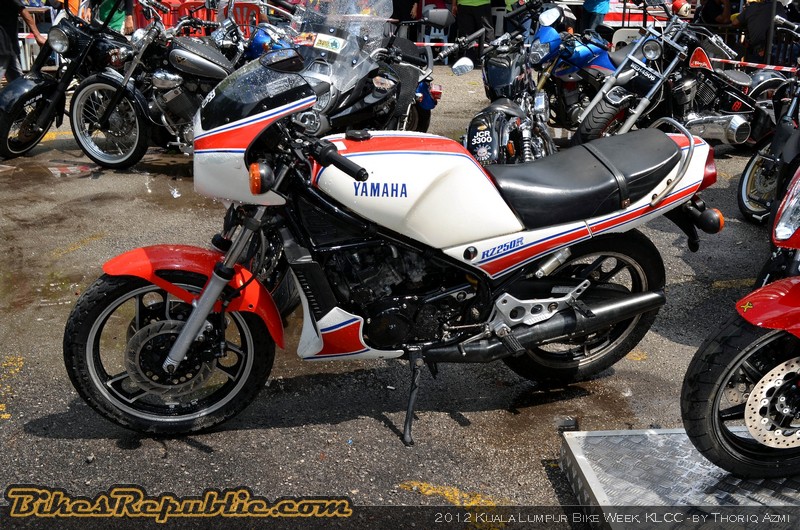 Outrageous and unique custom-crafted choppers, rare and pristinely maintained classics, high performance supersports, the ultra-cool café racers, vespas, and even three-wheeled types were part of this foray. Only at such an event will you see a Ducati 1199 Panigale park itself on the same spot of dirt next to a Triumph Thruxton.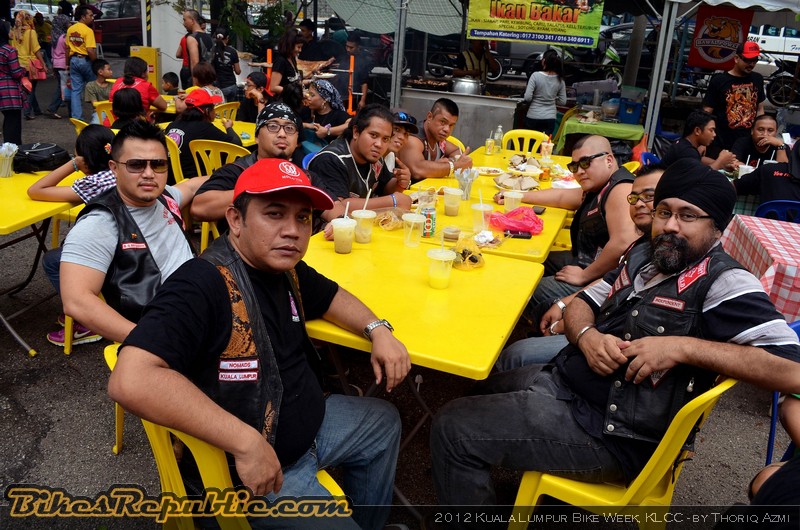 Naturally where people come en-masse, food and drinks were being served. KLBW12 organisers also managed a small (actually very large!) carnival section. A true bikers affair, plenty of things could be found here.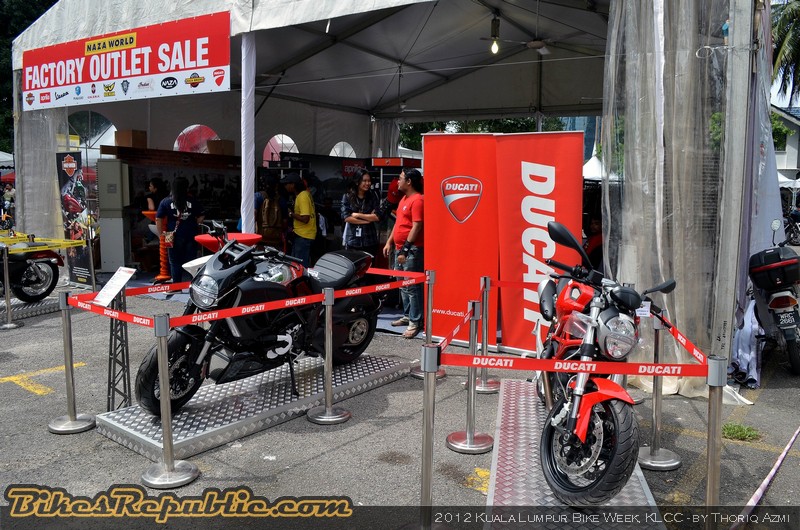 The stuff being traded by small and large vendors in this carnival included new and used bike parts and accessories, used and reconditioned imported motorcycles, novelty tee-shirts, custom artworks, and all the biker-related things you could possibly imagine. Arguably, most of the attention (that was not taken up by the performances on the main stage) was centred on the two largest tents fielded by the Naza Group and Moto Guzzi.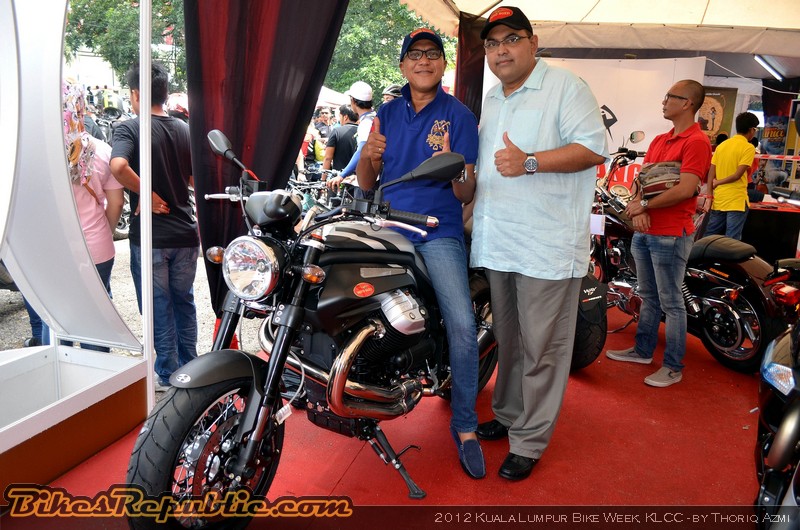 Our friends at the Naza Group tent were selling original merchandises and accessories of the group's bikes brands managed at an unbelievable 75% discount, allowing for some to have their Christmas come early. However, we also could not argue with the attention drawn from the rivalling Moto Guzzi tent, where plenty eagerly flocked to have the first glimpse of the country's newest Italian bikes brand to arrive.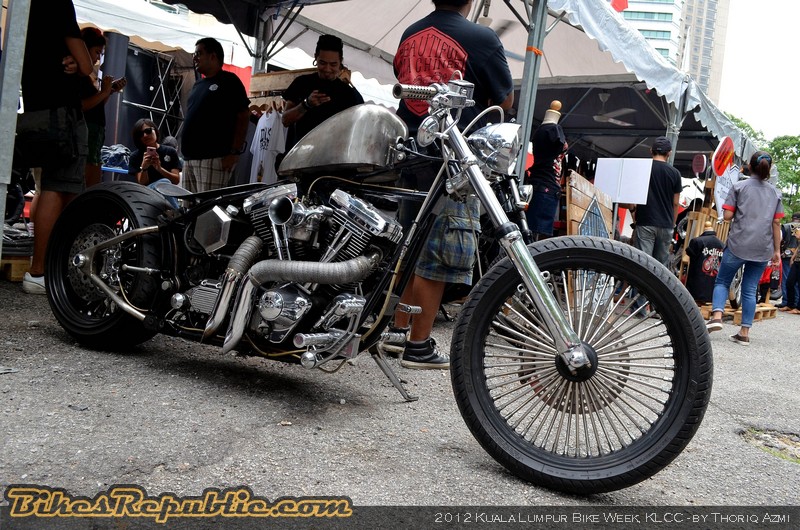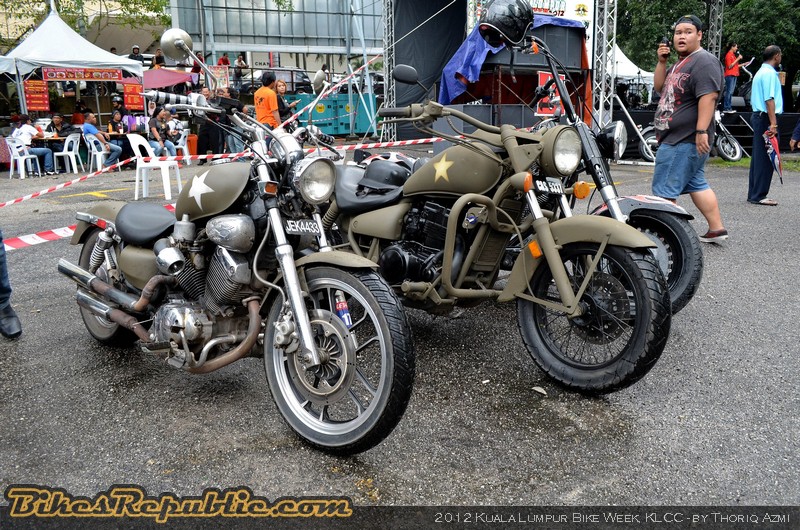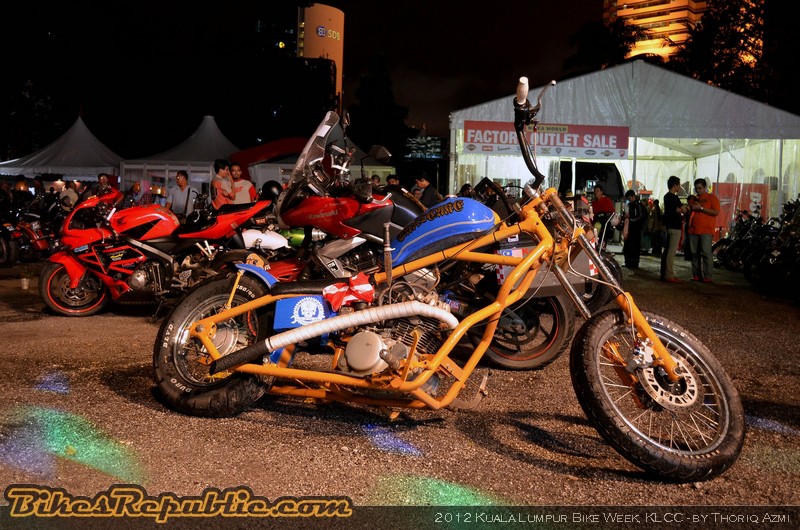 Besides that, the 30,000 plus visitors were also treated to KLBW12's competitions held for Best Custom Paintjobs, Best Custom Bike, and other fun two-wheeled activities.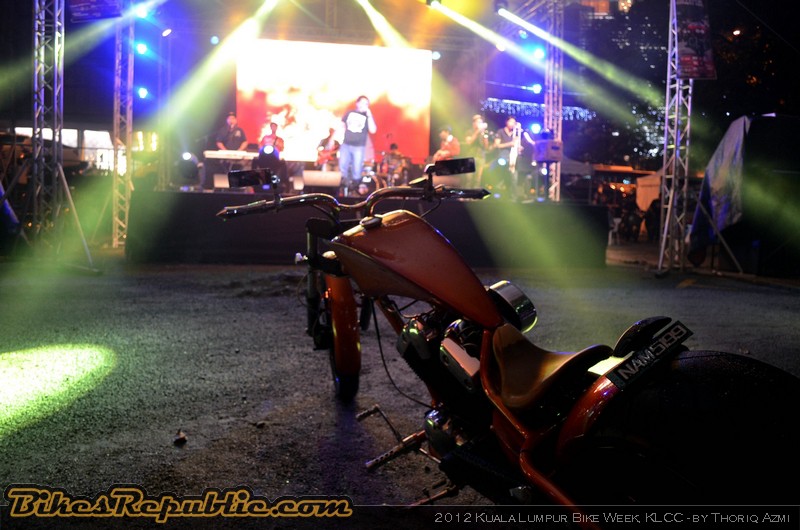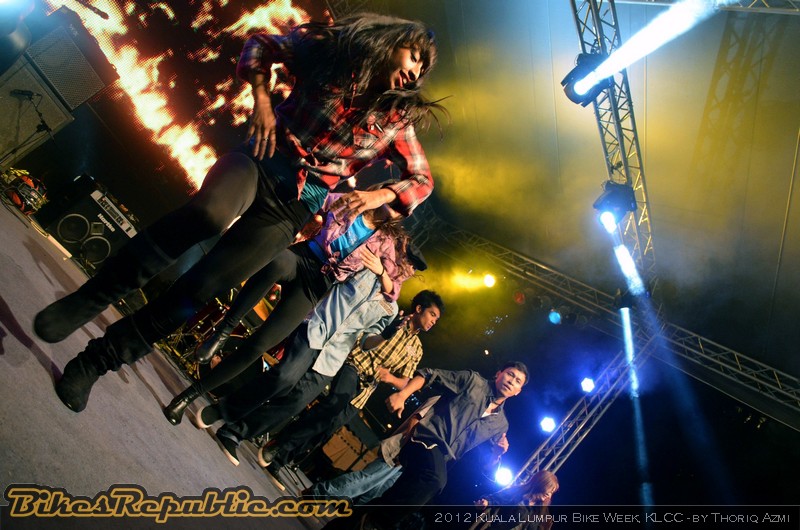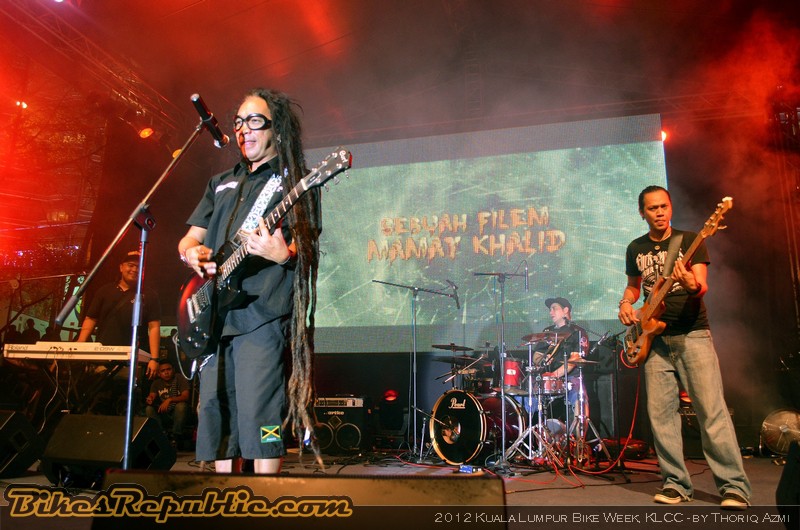 The main stage also gave plenty of entertainment. Local rock and roll bands (who are bikes enthusiasts themselves) gave spectacular and respectable performances for fans, despite the temperamental heavy downpour and scorching tropical heat.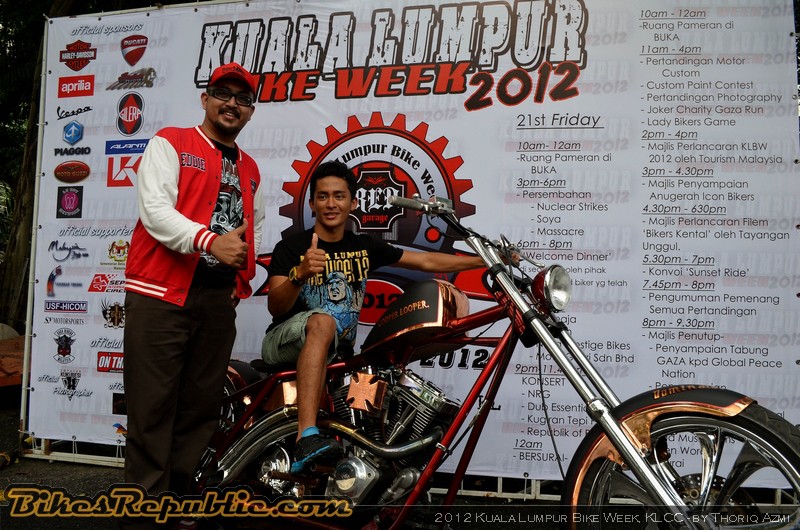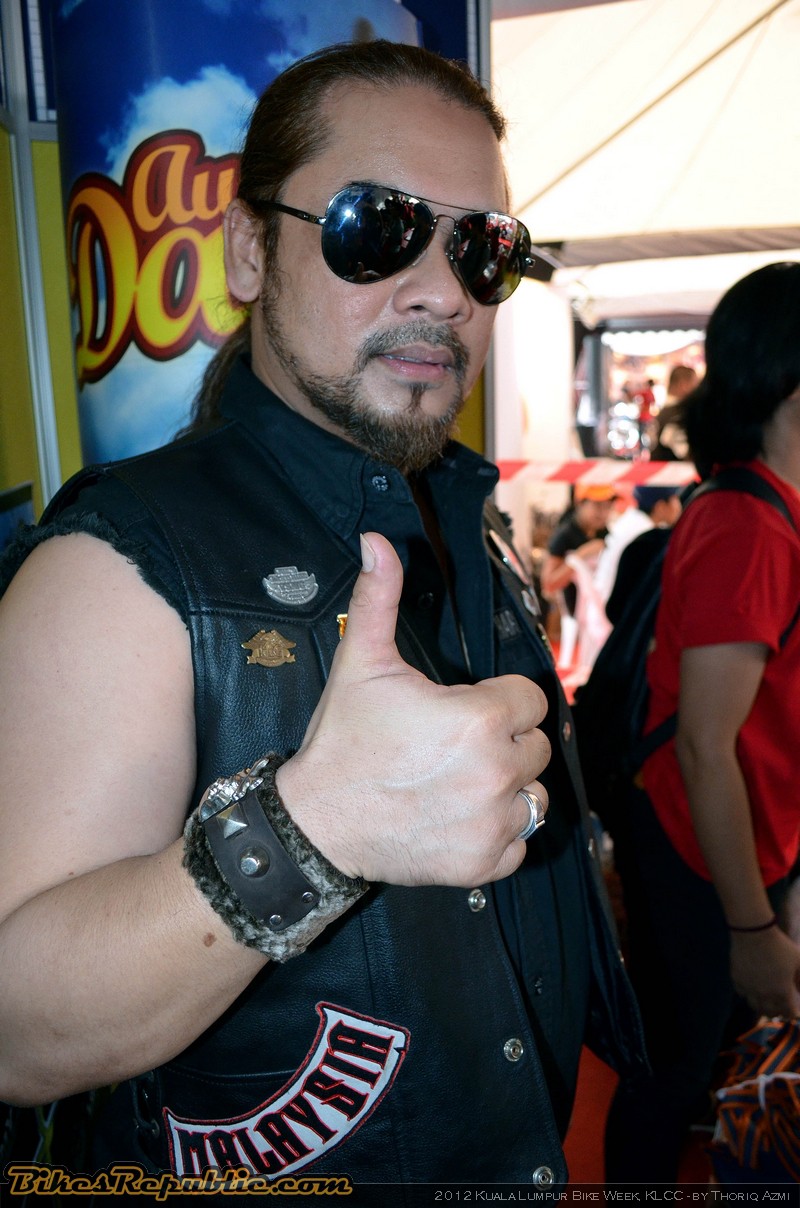 Even local celebrities made their appearances with their beloved machines such as rockstar and actor Awie, legendary songstress Fauziah Latiff, and comedian Zizan. Making a special appearance, as well as to pick up the KLBW12 'Biker Icon of the Year' award was our beloved and young Moto3 hero Khairuddin Zufahmi, accompanied incognito by close friend and mentor SIC CEO Razlan Razali.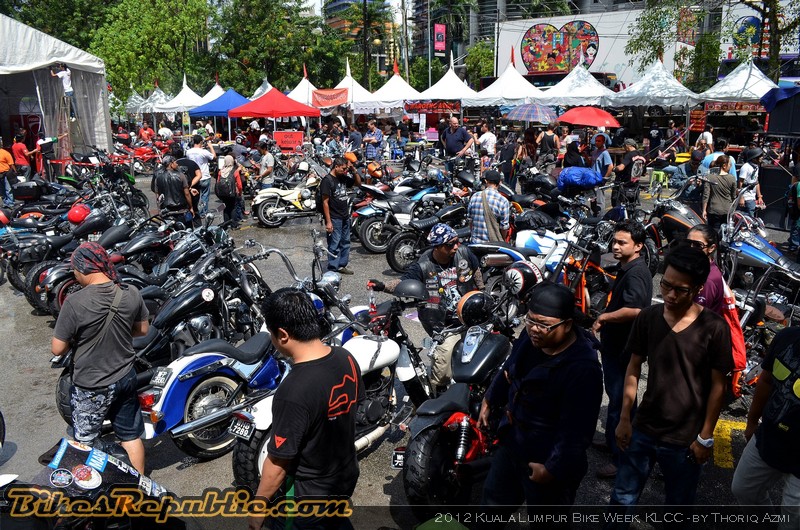 To say the least, KLBW12 only reaffirms the fact that our country has an extremely large and eclectic biking community that is growing ever more rapidly. Rest assure, we are patiently anticipating the next edition of KLBW in 2013 and we only hope to see more international participation, as well as the presence of more bikers alike.