Next Bike Sdn Bhd is a subsidiary company of Naza Group and has been distributing Ducati bikes since 2008. 
Ducati and Next Bike Sdn Bhd reaffirm their commitment to growing the brand in Malaysia.
Next Bike Sdn Bhd will relocate the Ducati Malaysia HQ to a new outlet in Petaling Jaya. 
The new outlet will receive a RM3million upgrade and will feature state-of-the-art technology for servicing Ducatis and Scramblers. 
Next Bike Sdn Bhd, a subsidiary of one of Malaysia's largest privately-owned companies, the Naza Group, has been distributing Ducati motorcycles since 2008. Over the years, Next Bike Sdn Bhd has built the Ducati brand to be among the most desired in Malaysia.
The company achieved this by offering a state-of-the-art showroom and service centre, a well-equipped and knowledgeable staff, attractive prices, an engaging online presence, and a superbly active owners club known as the Desmo Owners Club.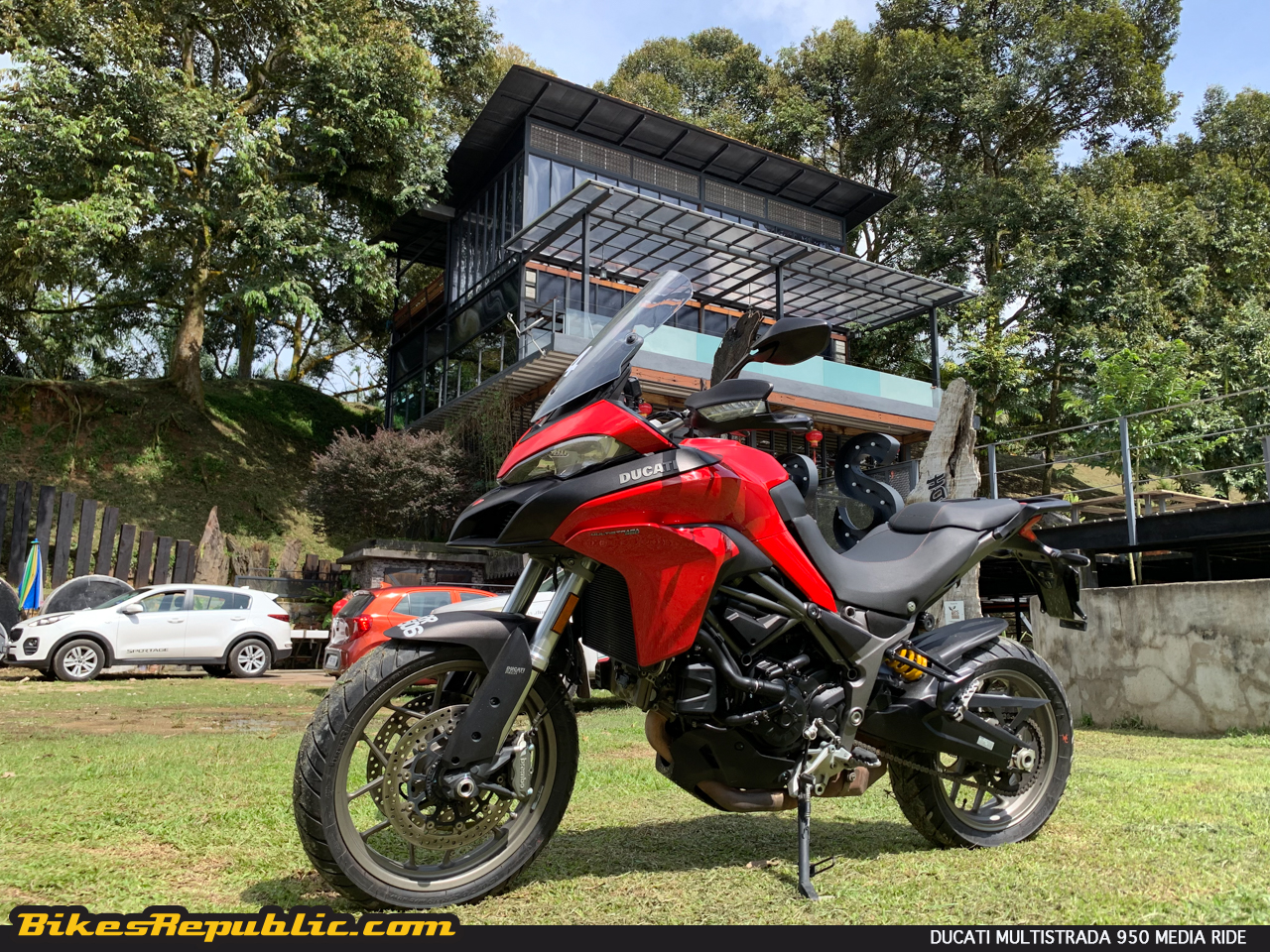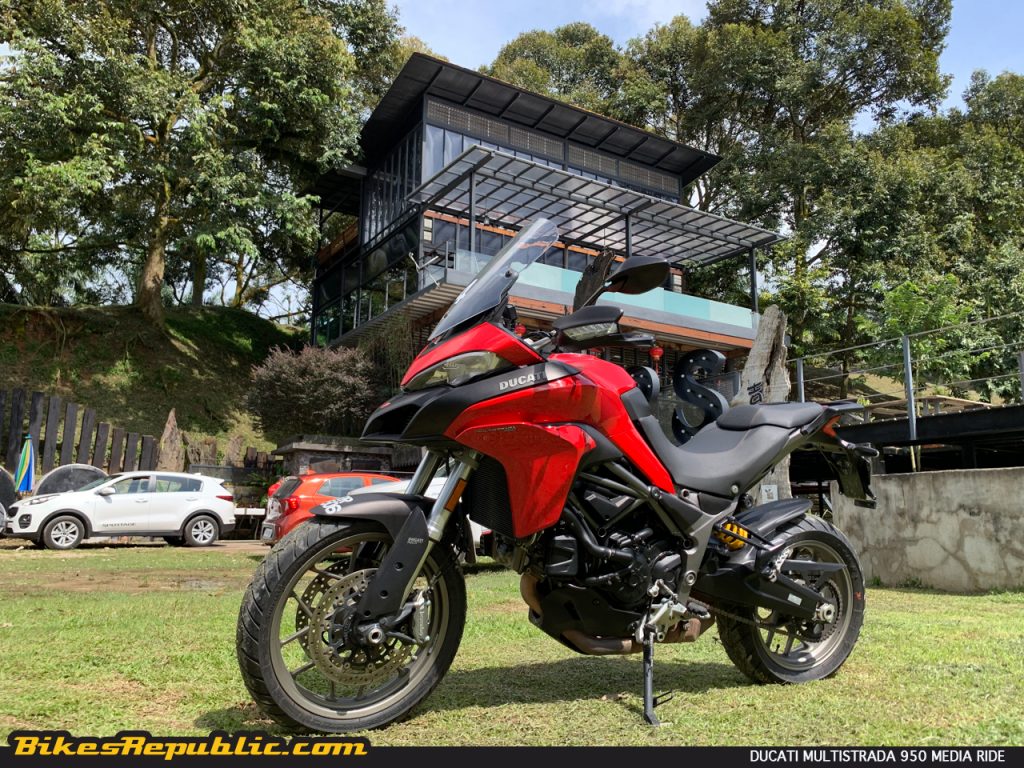 With this in place, the Ducati brand has enjoyed unprecedented success under the stewardship of Next Bike Sdn Bhd. Its most popular model has quite surprisingly been the Ducati Multistrada (above), followed by the Monster 821, Panigale V4 and the Hypermotard 939.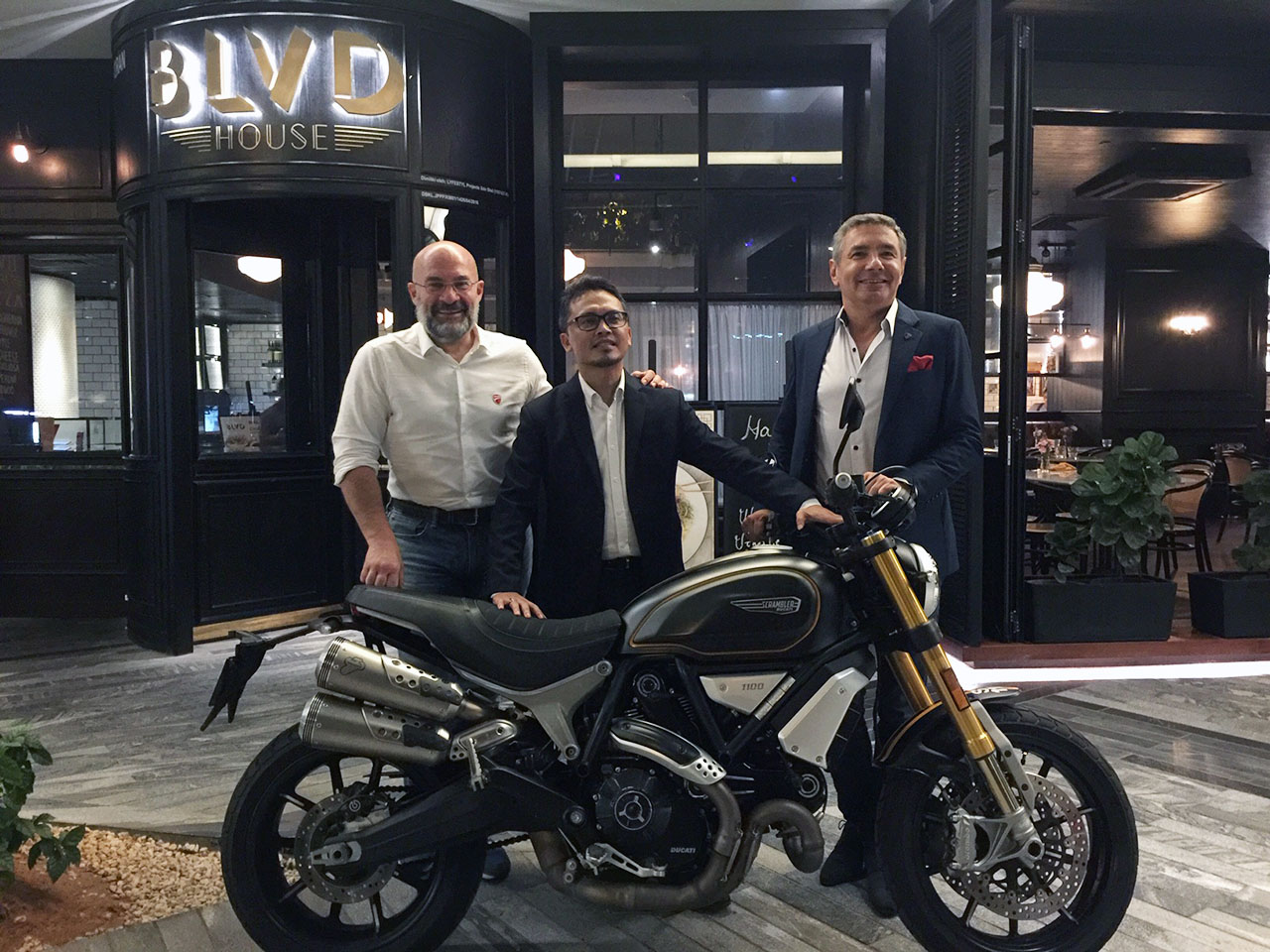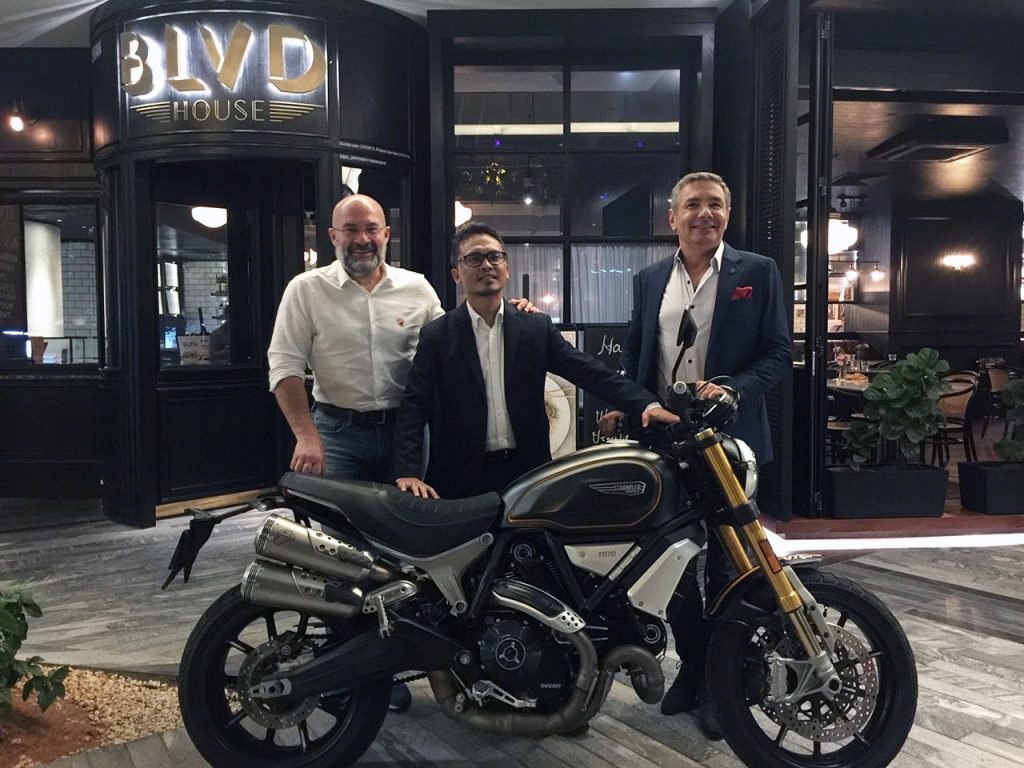 "Next Bike Sdn Bhd has always been and will always continue to be dedicated to building the Ducati brand in Malaysia. We want to offer our Ducati owners world-class aftersales service and we are always working on improving the ownership experience of Ducati riders," said Nazman S.H.C Yusof (top, centre), Head of 2-Wheel Division, Naza Automotive Group.
Nazman has been with the Naza Group since 2012, and has helmed the two-wheel business for the company since 2018 and personally overlooks the progress and development of Ducati bikes in Malaysia.
Commenting on the relationship between Ducati and Next Bike Sdn Bhd, Mr Raffaele Fusilli (top, left), the Global Sales Director for Ducati Motor Holding, said, "The working experience with Naza has been successful for us. Naza is not only passionate for Ducati and the values it represents, but with Naza, Ducati can count on one of the most important business brands in Malaysia. We know we can rely on Naza to build Ducati in Malaysia."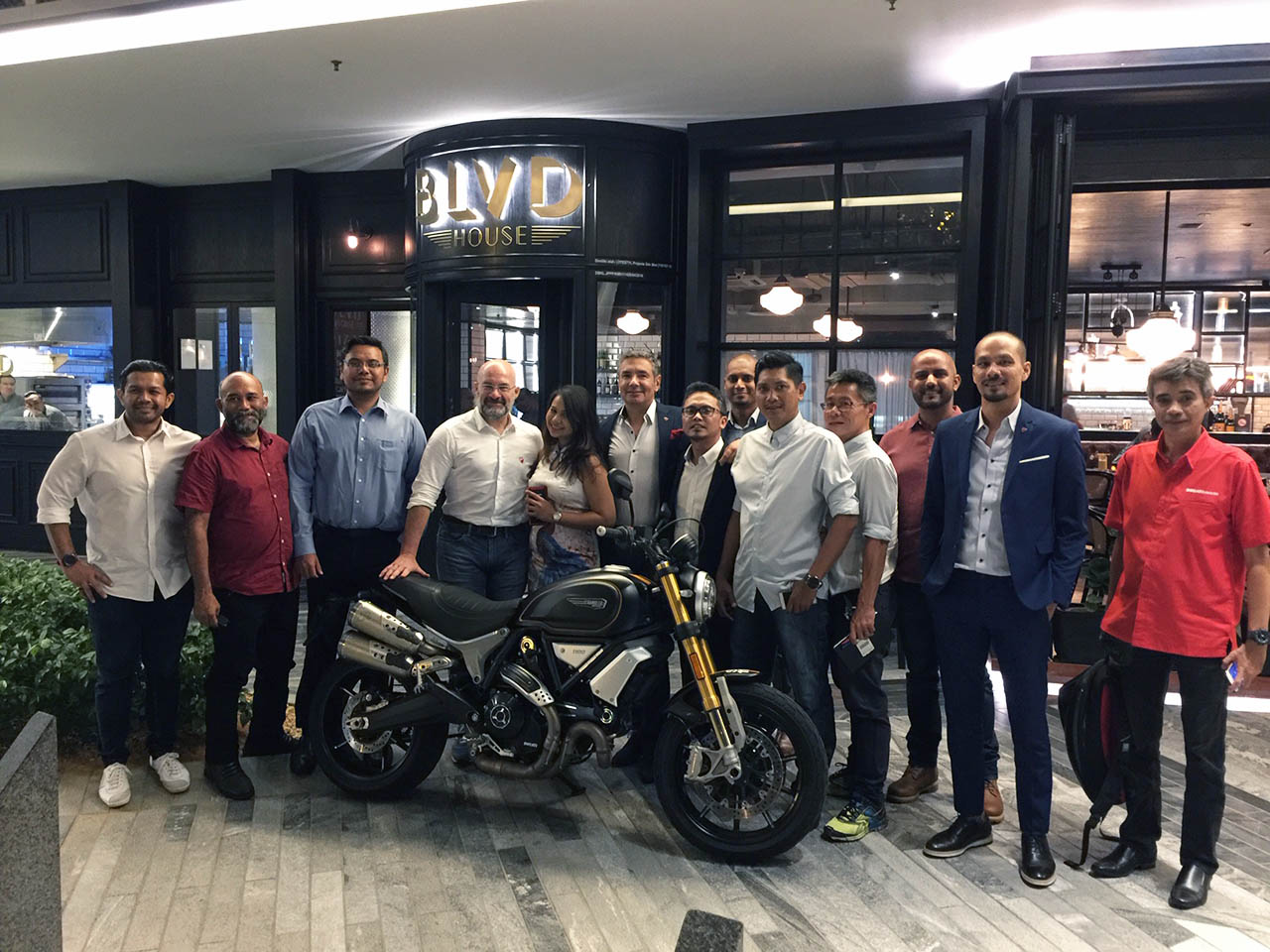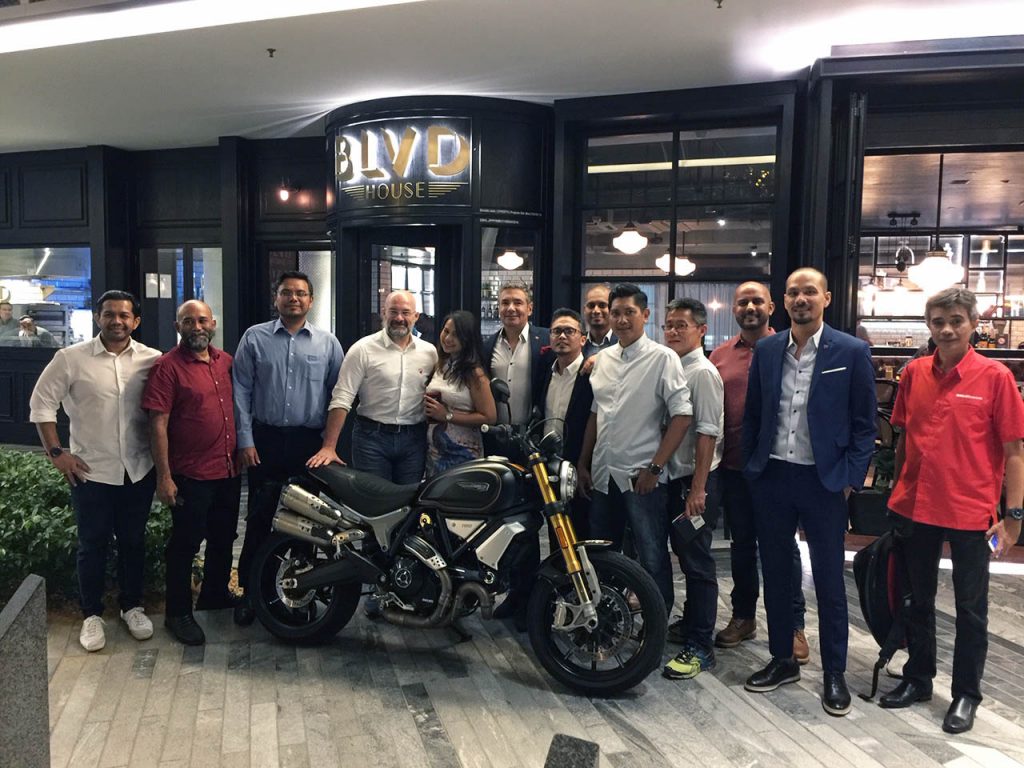 Mr Raffaele was in Malaysia for a meeting with the top management of Naza and also took some time out to meet select members of the media. He further commented, "Naza is in the right direction, the company is always looking for ways to grow and so is Ducati, so that makes Naza the right partner for us because we have common interests. Naza also focuses on making customers happy first and then only comes sales, which is in line with Ducati's direction," he concluded.
During the meeting, Nazman took the opportunity to introduce plans to continue Ducati's exceptional growth in Malaysia, outlining plans for the first half of the year.
"2019 is going to be a year unlike any other for Ducati Malaysia, we will be introducing nine new models this year, but most importantly we will be moving to a new headquarters that will be purposefully designed to offer the very best of Ducati, its sub-brand Scrambler Ducati, as well as parts, accessories, apparel and riding gear," said Nazman.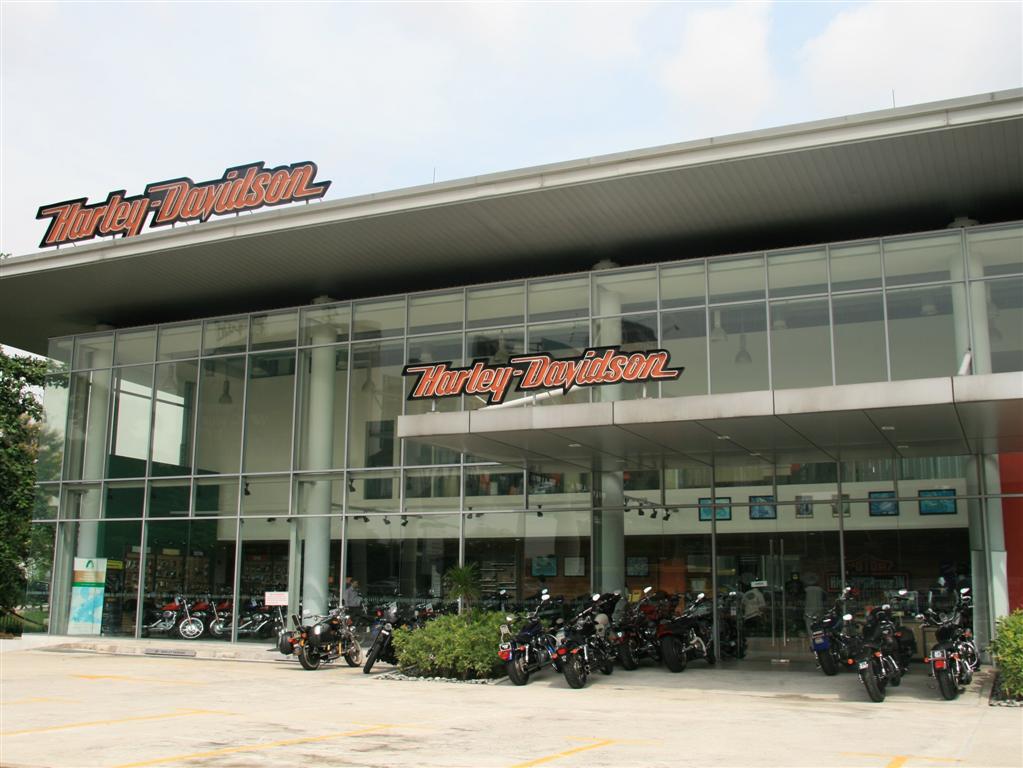 He continued to say, "Next Bike Sdn Bhd has invested RM3 million into the new 3S centre which will be twice as big as the previous one. It will have a beautiful showroom that showcases the beauty of Ducati and Scrambler motorcycles, and most importantly it will focus on after sales. Ducati customers can expect to have their bikes serviced in an advanced workshop with the latest tools and equipment specially designed to service Ducati bikes. We also want to be a pioneer in rider and motorcycle safety, so we hope that this new centre will allow Ducati owners to come together to share ideas on riding and also to have programs that will help improve rider safety"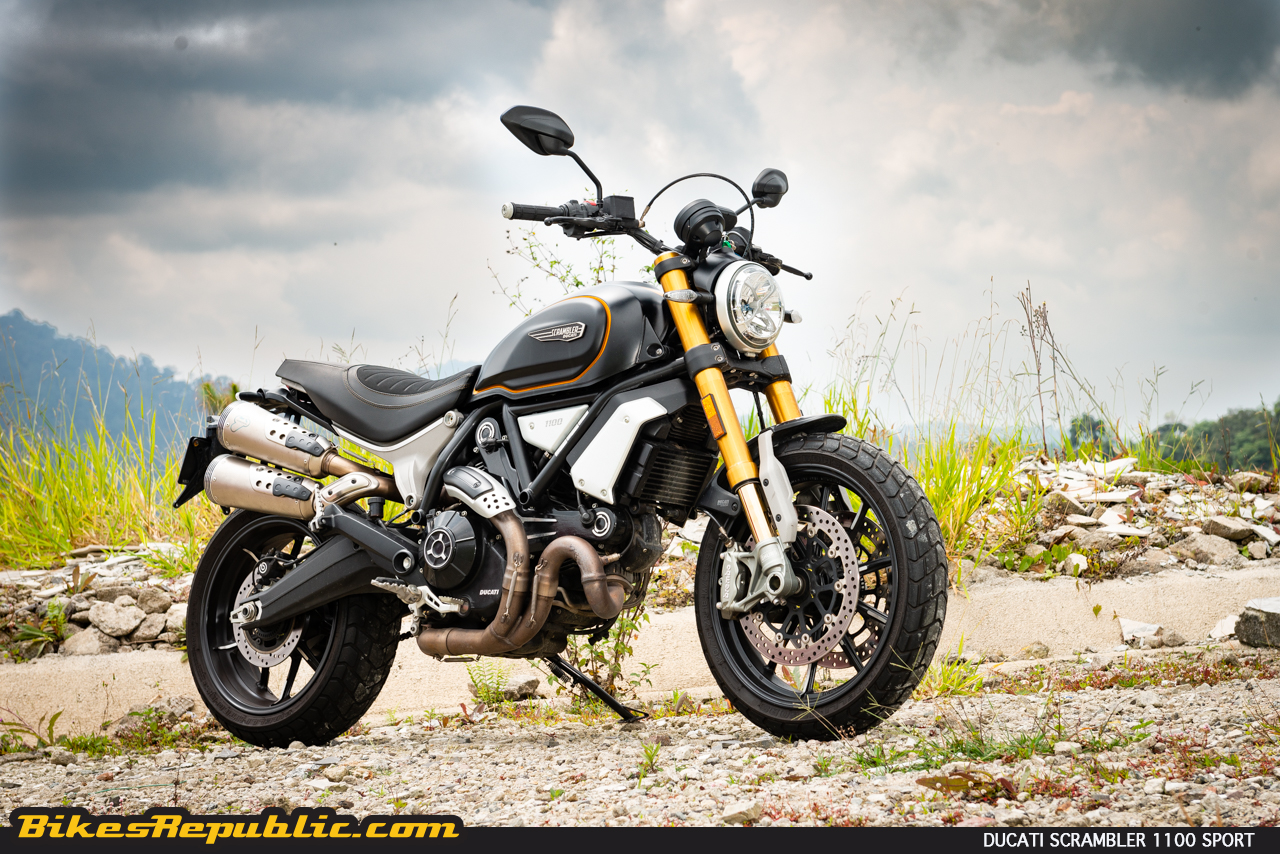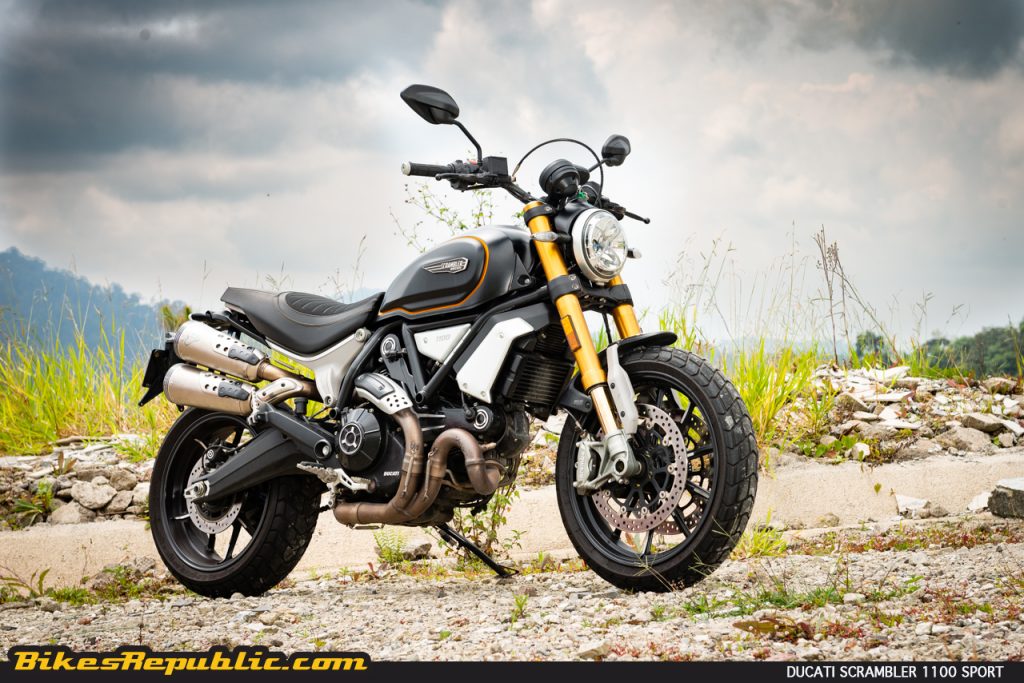 Nazman further added that there will be a new team set up specifically to build the Scrambler Ducati brand (above) in Malaysia and will operate independently of the Ducati team. This will be done to help grow the Scrambler brand in the country independently from the Ducati brand.
Next Bike Sdn Bhd is also looking to strengthen its position in the southern state of Johor; "We have always been in Johor, but we are looking to create a bigger presence through a new dealer. With Ducati Motor Holding, we are actively interviewing possible dealers and should be able to secure one soon. We already have 3 dealers in central Malaysia and one dealer in Penang, with a new dealer in the south, we are confident that we will reach a wider audience and this will in turn help to spur sales as well as create a positive ownership experience," commented Nazman.
Ducati Malaysia seems set to enjoy strong results for 2019 with a well thought out plan. With that, it seems like there has never been a better time to own a Ducati. We for one absolutely loved the Scrambler Ducati 1100 Sport, read all about this fantastic machine by clicking here.