The excitement is brewing as the highly anticipated GIVI Rimba Raid Taman Negara returns for 2023.
The off-road competition for large capacity adventure and dual-purpose motorcycles is set to kick-off on 31st August 2023 at Kuala Tahan, Pahang, and will be the 8th Edition of this thrilling series.
The event is already shaping up to be grander than ever before, boasting a record-breaking number of participants and diverse representation from 25 nationalities.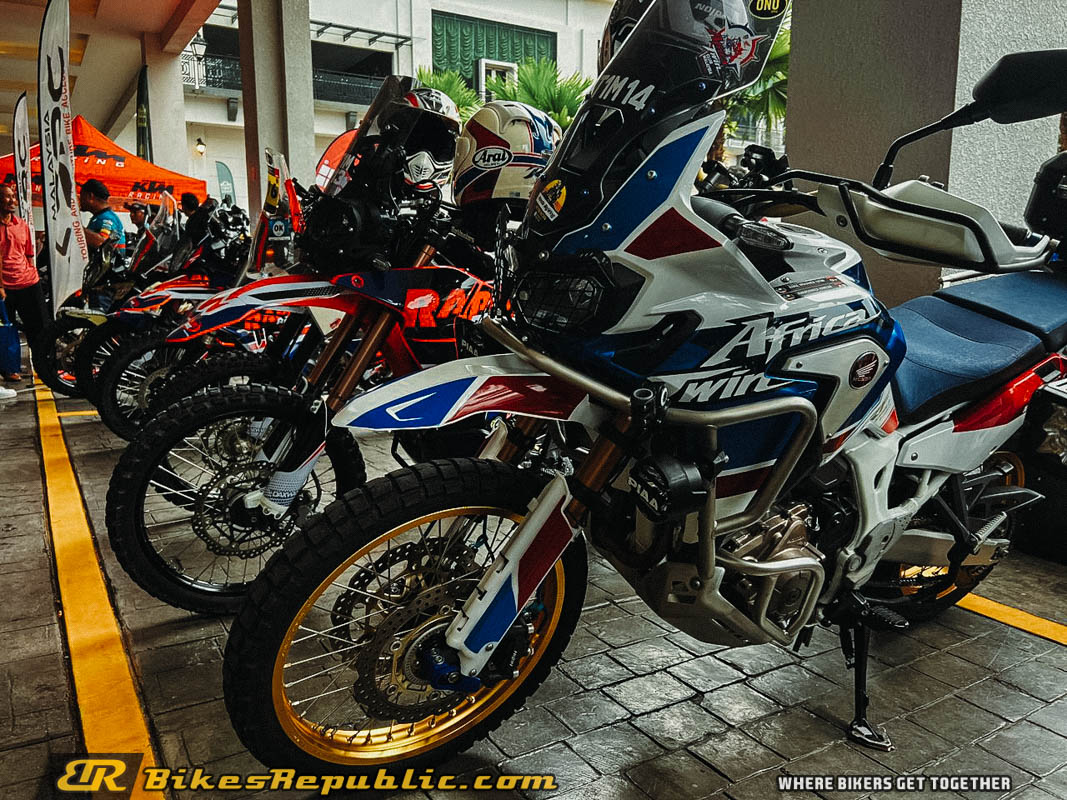 With 270 participants, 32 Race Teams, and 19 unique brands of manufacturers, the GIVI Rimba Raid Taman Negara 2023 promises to be an unforgettable experience for both riders and spectators alike.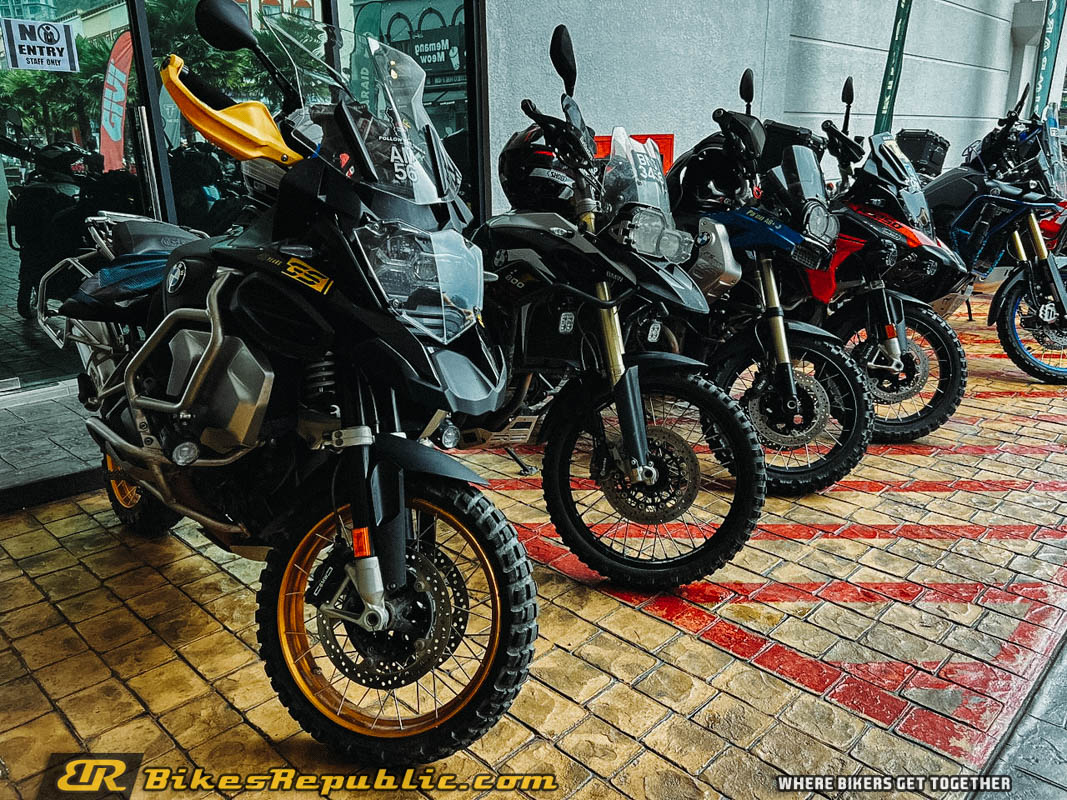 Among the participants, 20 daring female riders (there was only one female competitor last year) from 6 countries will join their 250 male competitors, all vying for the honor of conquering the challenging 220km route surrounding the ancient 130-million-year-old rainforest in Taman Negara Kuala Tahan (National Park). The Jungle Rally will take racers through long-abandoned trails, crossing through primary and secondary rainforests, along with numerous hills, mountains, and river crossings.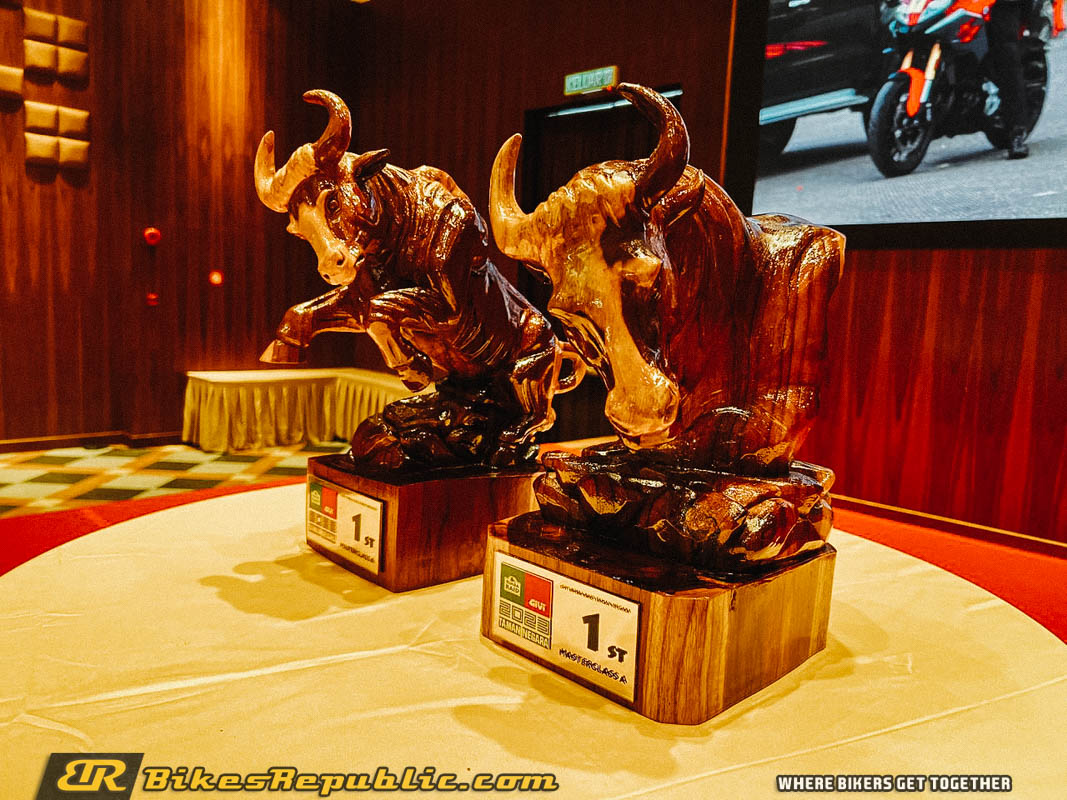 The event will feature several iconic obstacles along the route, such as the renowned "Bukit Tobat," the formidable "Cerun Neraka," the challenging Tembeling Sandbank, and the infamous "Gate of Despair." These obstacles test the mettle of even the most seasoned riders, contributing to the event's allure and excitement.
In 2022, only 40% of the participants managed to complete the demanding trail, with 99 out of 242 riders reaching the finish line. However, this year, organisers are anticipating an increased success rate of 65% as competitors have been engaging in early training on similar trails, improving their mental and physical states.
Additionally, many participants have upgraded their motorcycles to better tackle the challenges, adopting a more aggressive and competitive attitude.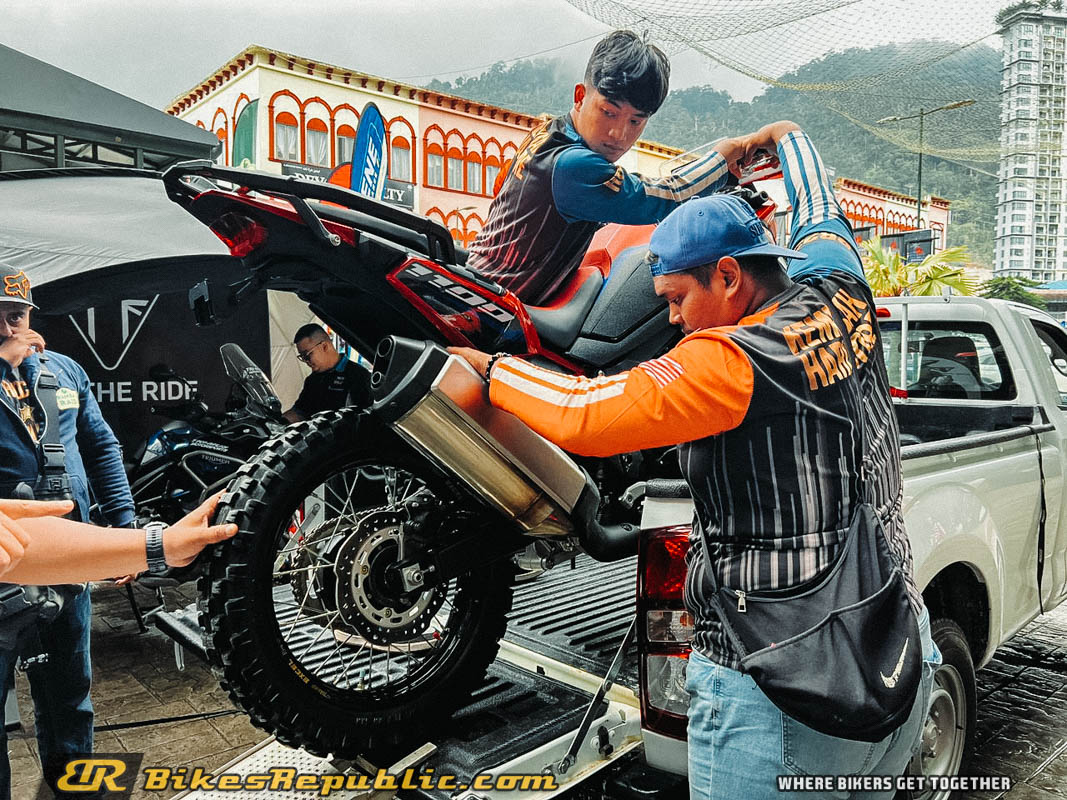 The GIVI Rimba Raid Taman Negara 2023 has not only attracted individual racers but has also given rise to the "Road to Rimba Raid" selection competitions held by various sponsors worldwide.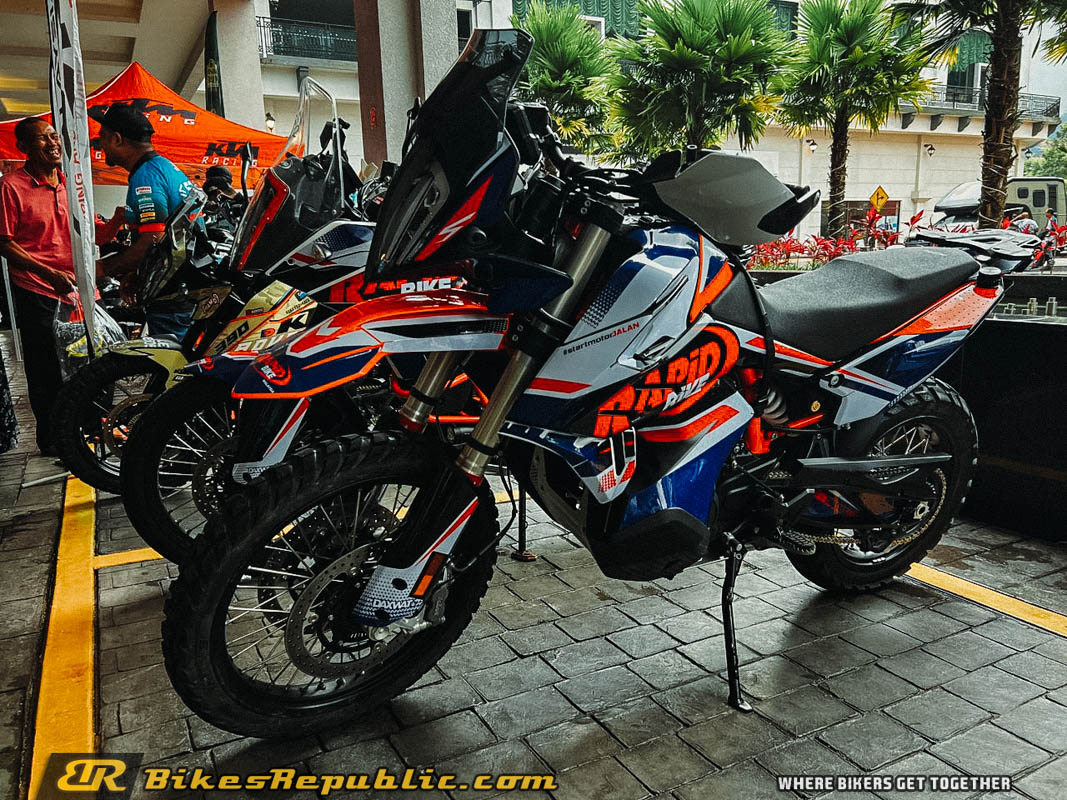 Motorcycle manufacturers have also capitalised on the event's popularity by organising their own peripheral events and riding clinics with similar classifications and rules. Notably, the KTM Road to Rimba Raid selection process held in 8 countries provides winning racers with the opportunity to participate in the GIVI Rimba Raid event using the famed KTM 790 Adventure R.
The grid will feature a comprehensive assortment of motorcycles, divided into three distinct classes based on engine capacities:
MasterClass A: Adventure/dual-purpose (series production) motorcycles with multi-cylinder engines above 1000cc.
Class B: Adventure/dual-purpose (series production) motorcycles with multi-cylinder engines between 250cc and 999cc.
Class C: Single-cylinder series production motorcycles of 250cc and above.
The GIVI Rimba Raid Taman Negara 2023 boasts an impressive lineup of 53 participants in MasterClass A, 66 in Class B, and a whopping 151 in Class C.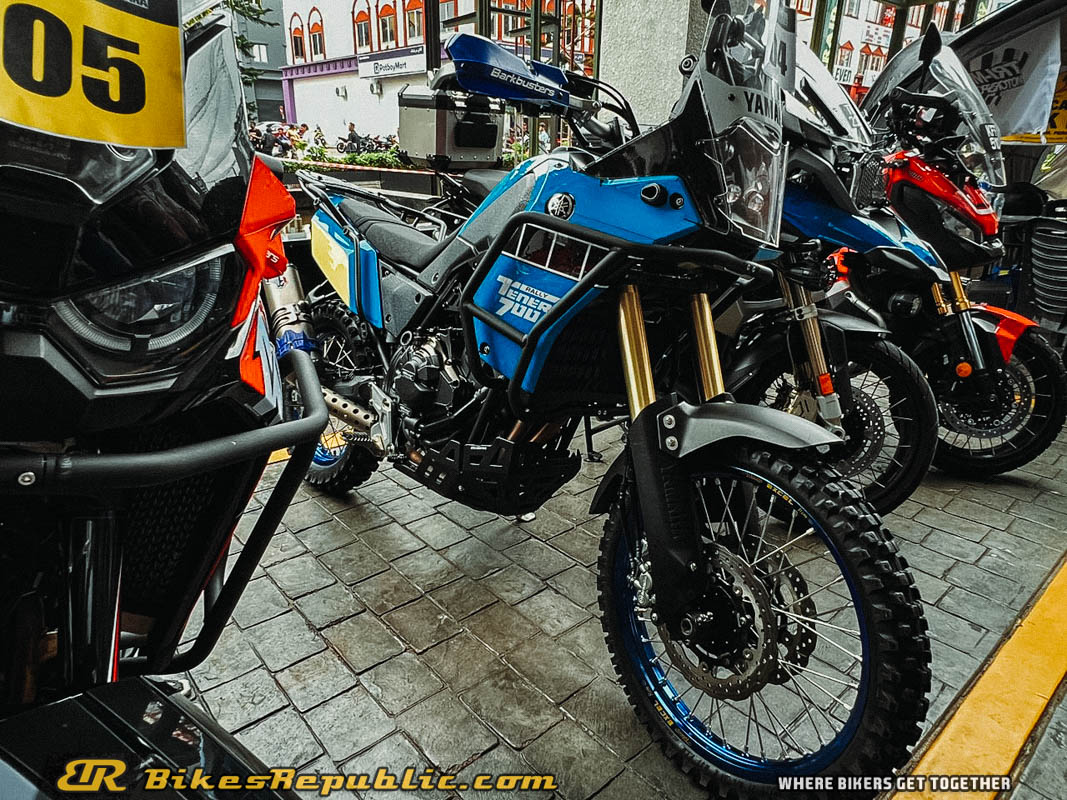 Meanwhile, Class B will feature an intense battle between the Yamaha Ténéré 700 and the KTM 790 Adventure R, with KTM determined to dethrone the reigning champion from last year's podiums.
With 119 multi-cylinder large capacity adventure motorcycles already confirmed, and the possibility of 20 last-minute joiners, Class C, limited to 150 participants, has an additional 60 participants on the waitlist, making it one of the most successful rally races of its kind, regionally or even globally.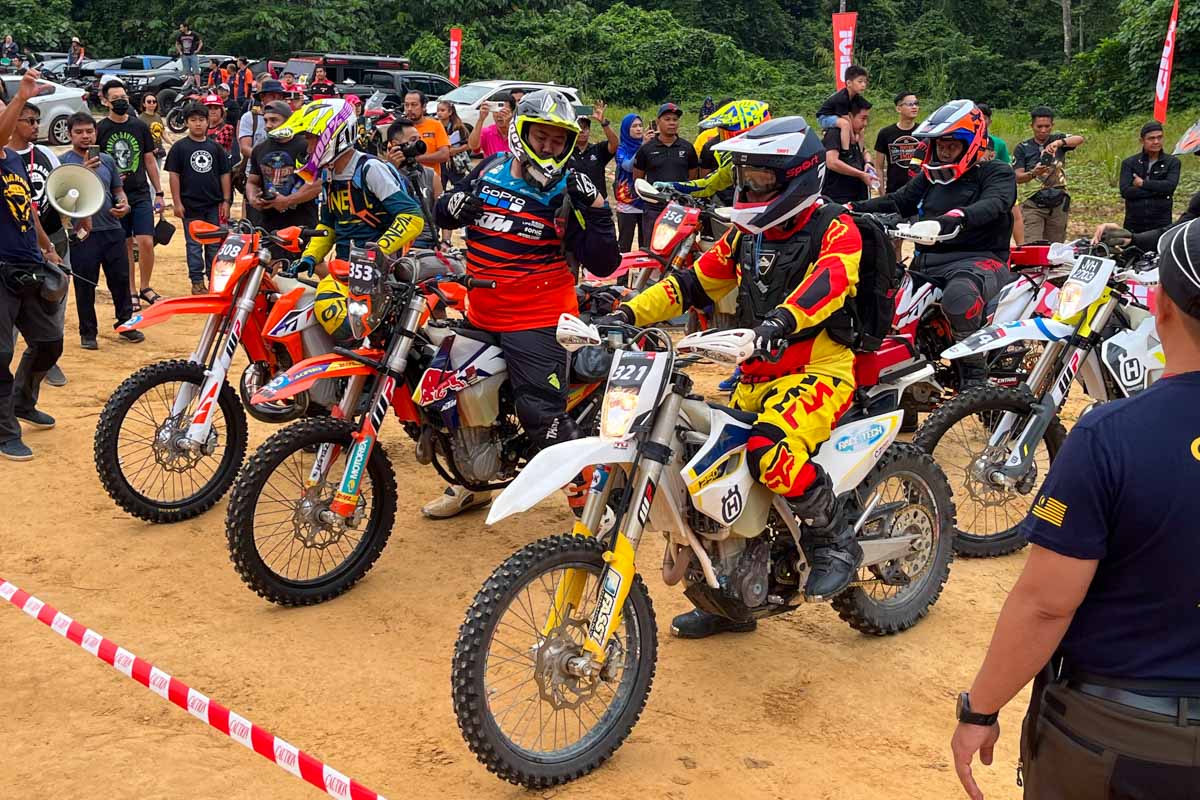 Notably, the GIVI Rimba Raid series stands out for its exclusive use of series production motorcycles, ensuring that the competition remains accessible to riders and does not rely on expensive one-off purpose-built prototypes. This setup also serves as a proving ground for motorcycle manufacturers, putting various motorcycles through their paces in a real-world environment, thus showcasing their strengths and weaknesses.
The popularity of the event was evident as race slots for GIVI Rimba Raid Taman Negara 2023 were filled within a week of the announcement, with Class C slots snapped up within just 45 minutes of registration opening. Foreign participants, especially from far-flung countries like Canada, Russia, and Colombia, confirmed their attendance early on to ensure a smooth and trouble-free race effort.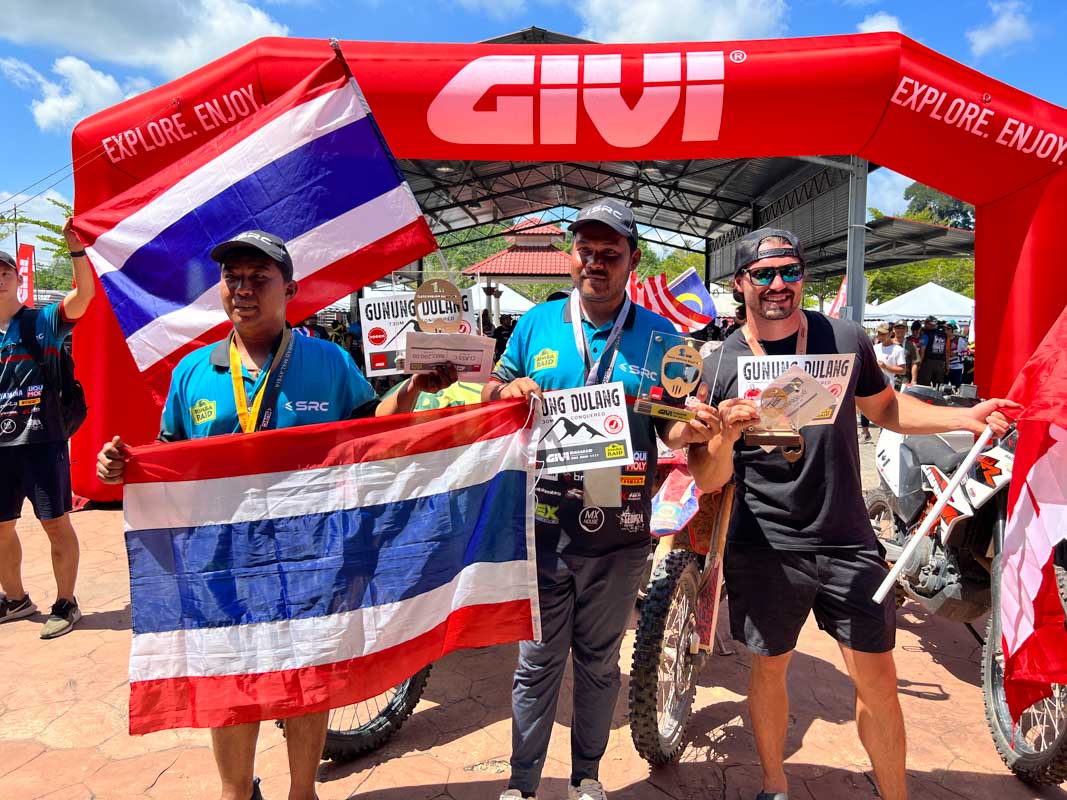 Thailand is emerging as a strong contender to watch, having dominated the top spots in various classes during the 2022 edition. This year, Thai racers are even more prepared and determined to maintain their supremacy, though there could be surprise podium threats from selected riders representing various ASEAN countries, chosen through KTM Asia's Qualifier Events.