The 2021 Endurance World Championship (FIM EWC) calendar has just been announced where five races will take place in four different countries which include France, Germany, Japan, and Portugal.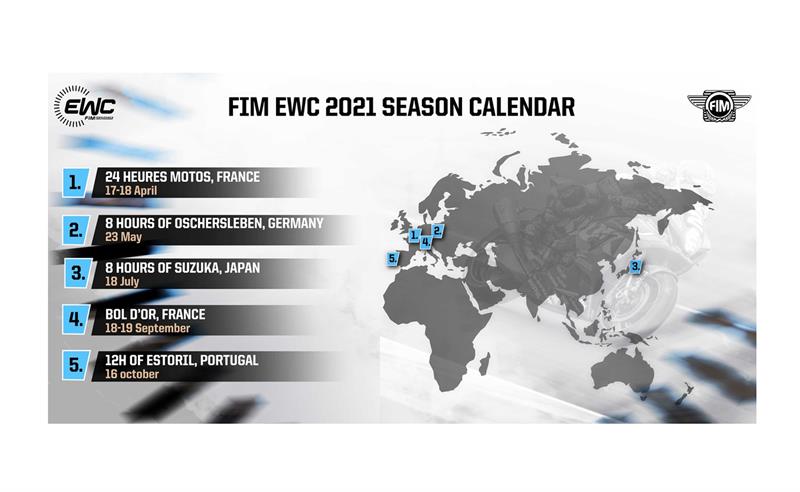 Malaysia hosted its first EWC event back in 2019 (Sepang 8 Hours), but it looks like they won't be returning in 2021 (probably because the 8 hours was significantly cut down to less than half due to heavy rains).
Anyway, the opening round of the 2021 Endurance World Championship season will take its course from 17-18 April 2021 in France (24 Hours of Le Mans), followed by a couple of eight-hour races in Germany and Japan in May and July (8 Hours of Oschersleben & Suzuka 8 Hours).
The last two rounds will be the Bol d'Or 24-hour race in September and 12 Hours of Estoril, Portugal in October.
According to François Ribeiro, Head of Eurosport Events, "We have not put the pandemic behind us as yet but ensuring the sport's continuity remains a priority for 2021. Every single race will take place as scheduled whatever the conditions of spectator attendance at the circuits, and the 2021 calendar will help teams keep their costs in check. All of the championship's big classic races are back to offer fans an exciting show ahead of the first-ever 24H de Spa Motos in June 2022."
Written by: Sep Irran