Triumph Motorcycles Malaysia has announced that the 2018 Triumph Bonneville Speedmaster will come at an expected price of below RM80,000.
Triumph's latest modern classic cruiser is a combination of the Bobber's chassis and the T120's 1200cc high-torque engine.
Expect the 2018 Triumph Speedmaster to arrive on Malaysian shores sometime in the first quarter of 2018.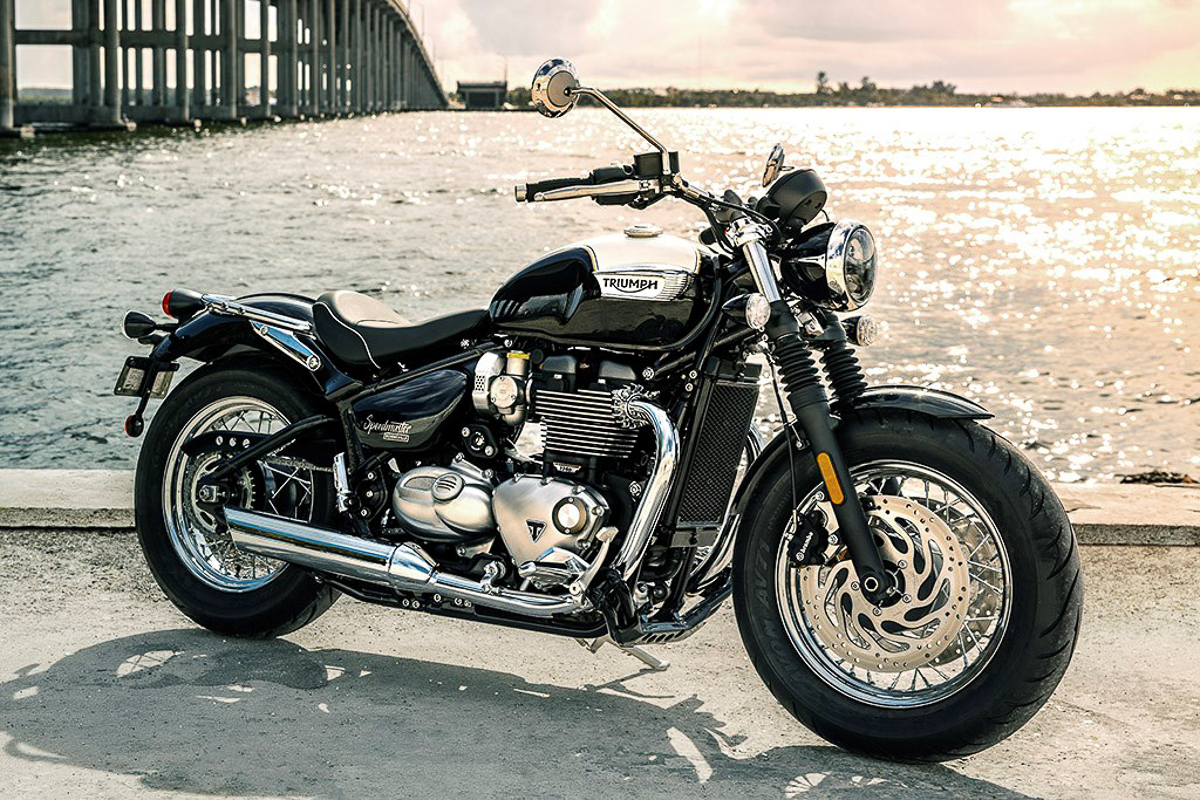 Triumph Motorcycles Malaysia has announced on their official Facebook page that the highly-awaited 2018 Triumph Bonneville Speedmaster will be available soon with a price tag of below RM80,000 (and also open for booking). The latest addition into the Triumph modern classic family was just launched globally just a few months ago in October 2017.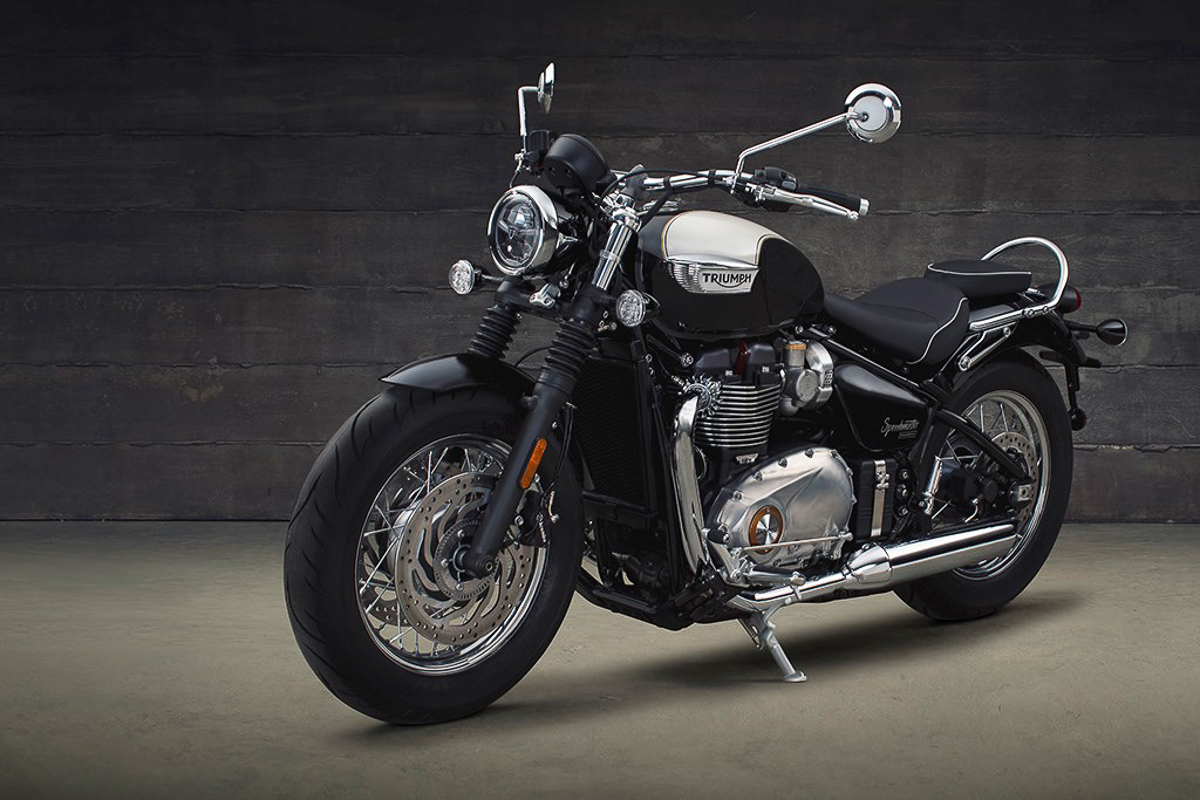 Joining the modern classic universe with its laid back and custom attitude, the all-new Bonneville Speedmaster went through a rebirth into a world of comfort, power and technological marvels in its category. Those who are looking for modern classic machine that's both versatile and reliable can look forward to the arrival of the Speedmaster.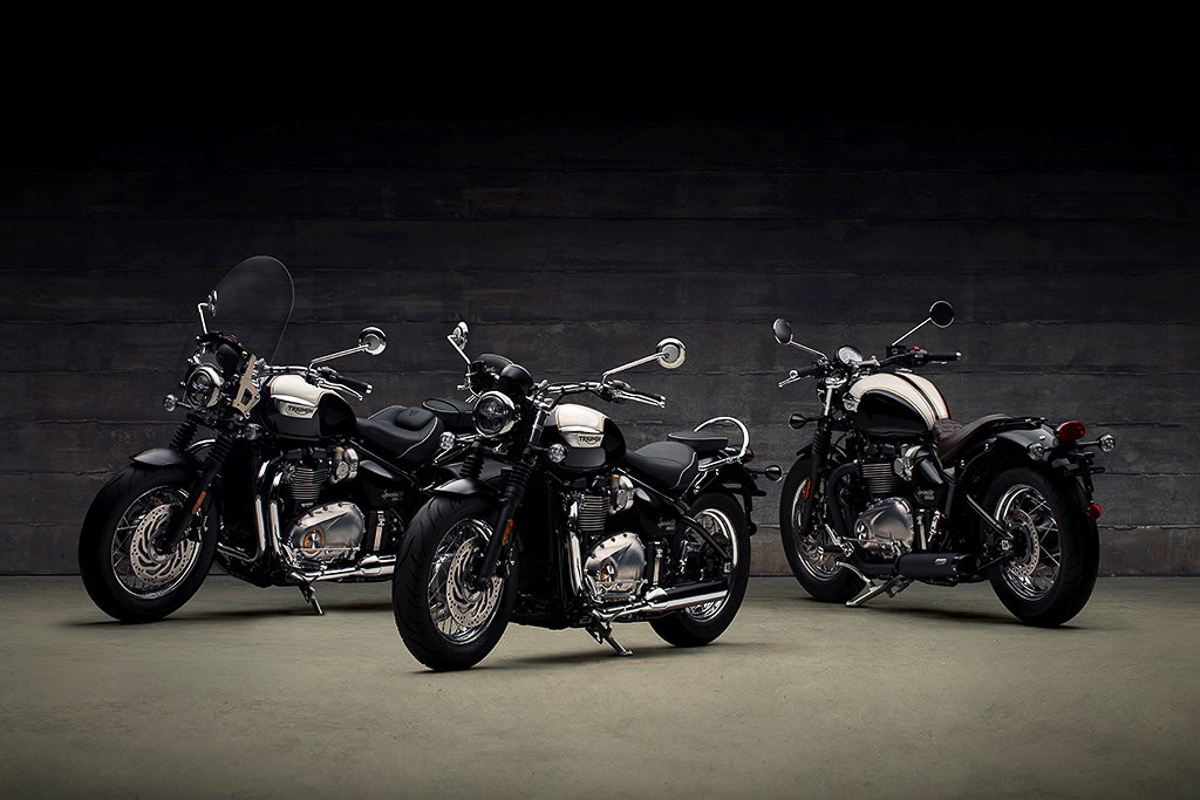 Inspired by the their growing success from the Triumph Bonneville Bobber and Bonneville T120, the new Speedmaster cruiser uses the same frame as the Bobber and powered by the same 1,200cc parallel-twin high-torque engine as the T120. This in turn resulted in a 245kg cruiser that produces a respectable 77hp at 6,100rpm and 106Nm of maximum torque as low as 4,000rpm.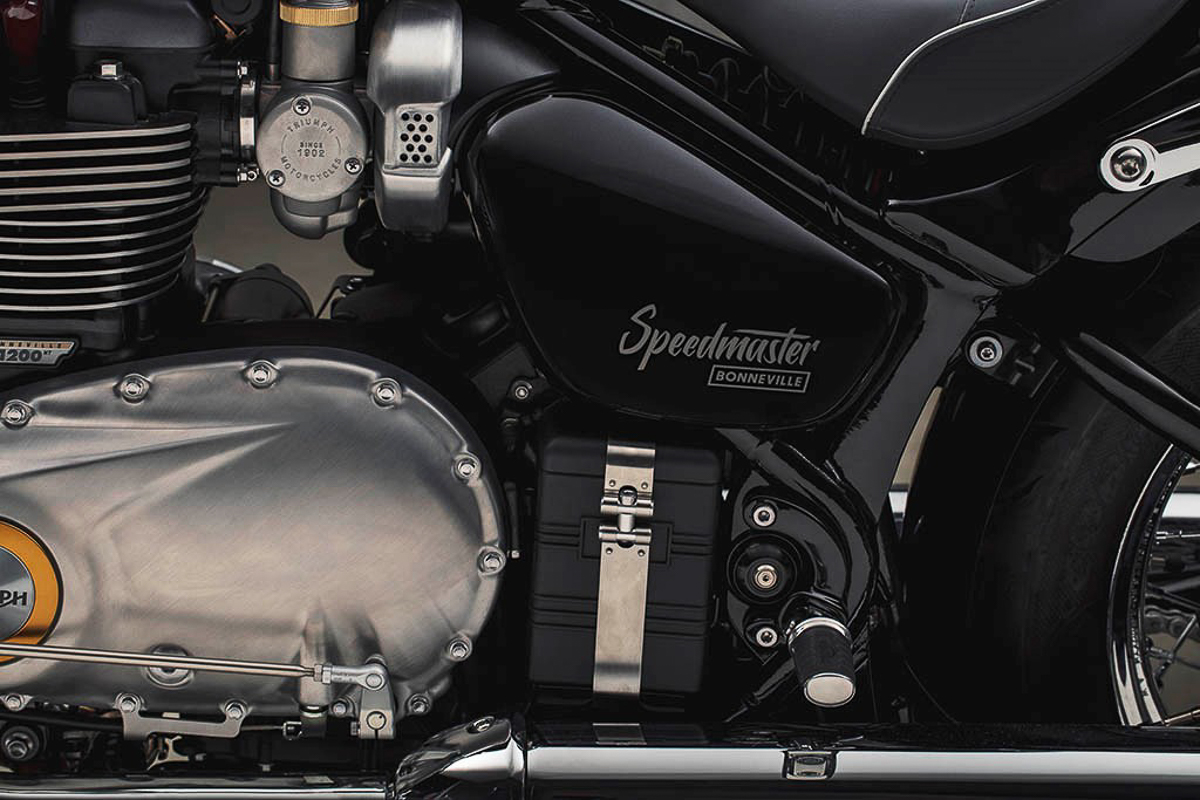 Other impressive specs include switchable traction control, Ride-by-Wire throttle system, selectable riding modes, cruise control, Brembo brakes and best of all, a high 16,000km major service interval. Combined with its fuel consumption ratings of 65 miles/gallon (27.6km/litre), the new Speedmaster is predicted to be able to cover a good 330km thanks to its 12-litre fuel tank.
Triumph Motorcycles Malaysia recently announced that the Speedmaster will be priced somewhere below the RM80,000 mark. As for the time of arrival, our intellectual guess would be somewhere around the first quarter of 2018. Looking for the best modern classic to take your significant other on a wonderfully comfortable ride? The 2018 Speedmaster should be one of the top choices for you.
To know more about the all-new 2018 Triumph Bonneville Speedmaster, CLICK HERE.