The 2018 Aprilia RS 150 and Tuono 150 have just been launched at the Delhi Auto Show 2018.
The baby Aprilias are heavily-inspired by their bigger and much more powerful siblings, the RSV4 and Tuono 1100.
No plans on when the bikes will be made available as the preview is only done as a feedback exercise by Aprilia.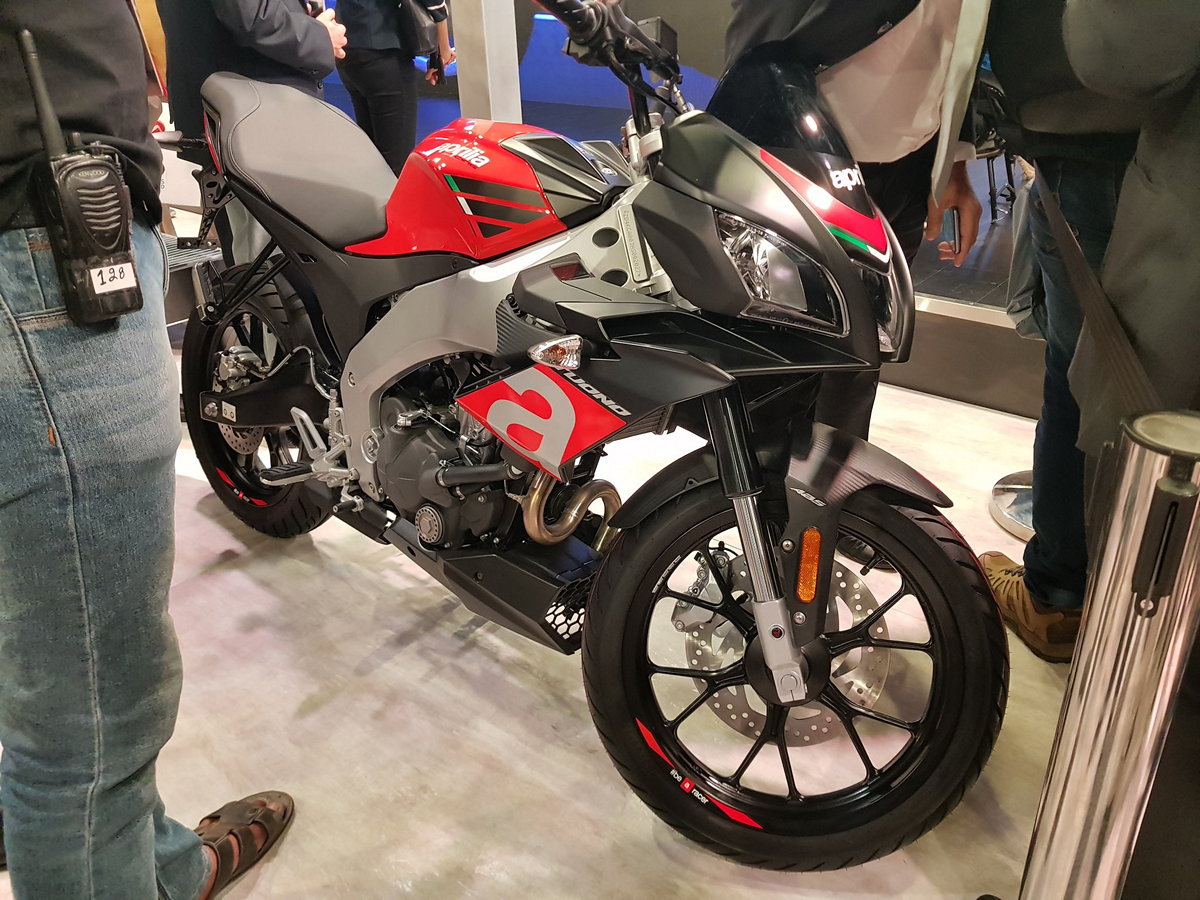 The Delhi Auto Show 2018 currently happening in India has seen a few interesting models being launched but the ones that caught our biggest attention are the 2018 Aprilia RS 150 and Tuono 150. That's right, folks. The RSV4 and Tuono 1100 have brand new baby brothers!
2017 Aprilia RSV4 RF and Aprilia Tuono 1100 V4 Factory launched! From RM104,251
The looks of these two beauties are uncanny and we're pretty sure that a lot of people especially here in Malaysia would love to own these babies. Of all the 150cc options available here in the country, the RS 150 and Tuono 150 are indeed very, VERY unique in terms of looks.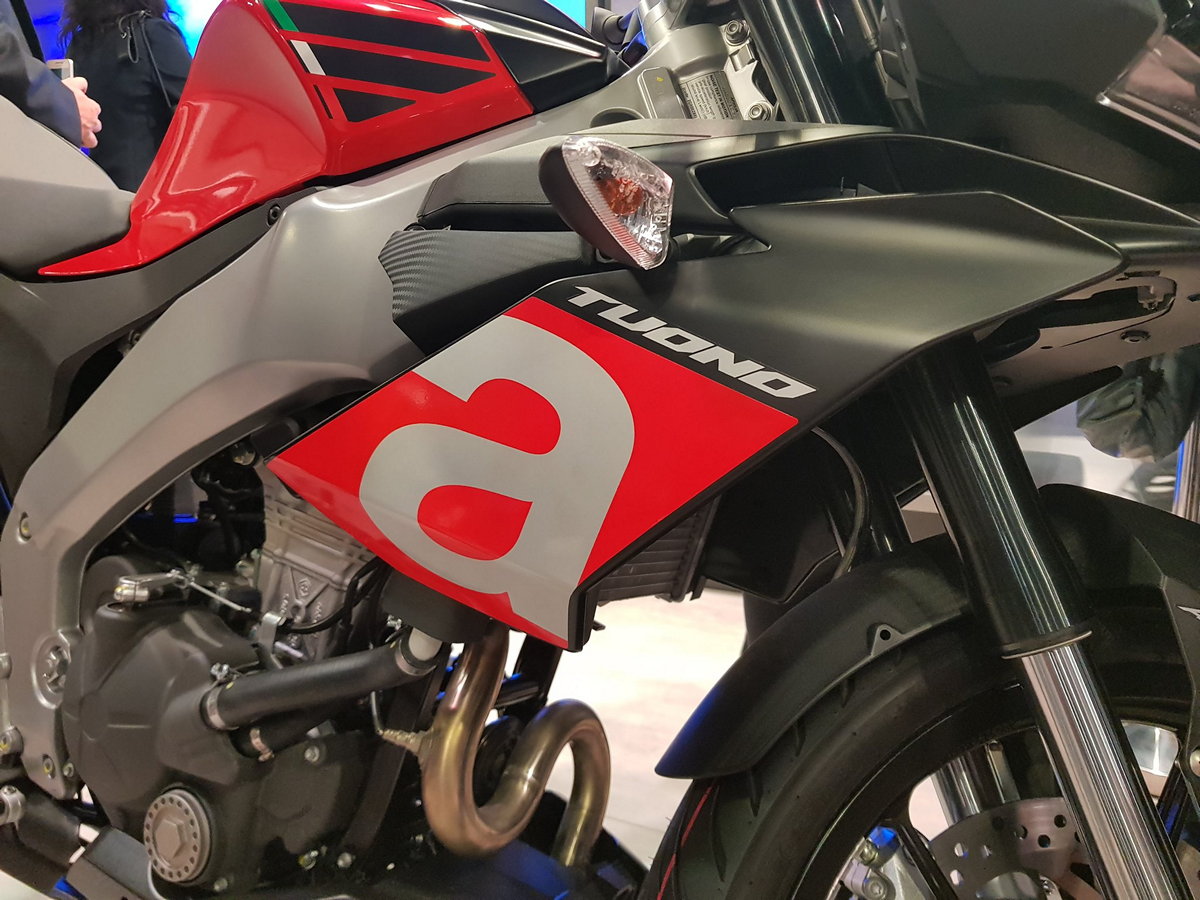 But hold on, people. These bikes are only shown as previews as Piaggio has not decided on whether the bikes will be made available in India (or anywhere else for that matter). This showcase is solely for the purpose of gaining some feedback from the masses. What do we think of them? BRING THEM HERE TO MALAYSIA PLEASE, APRILIA!
Both the 2018 Aprilia RS 150 and Tuono 150 are powered by the same 150cc single-cylinder, fuel-injected engine that claims to produce 17.7hp and 14Nm of torque. Compared to models like the Honda RS150R, the Aprilia baby twins offer slightly higher power and torque outputs by an extra 2.3hp and just 0.5Nm of torque.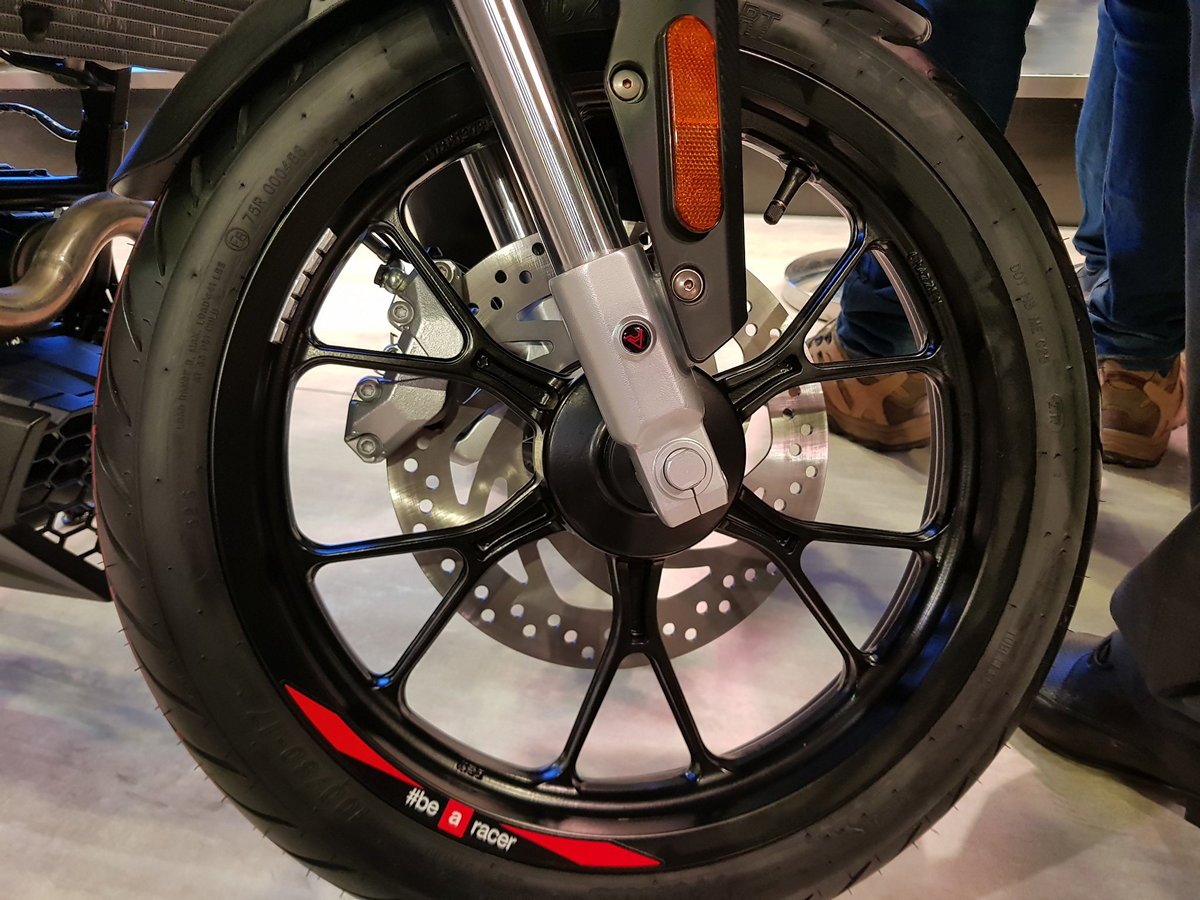 The front end is covered by an impressive 40mm upside-down forks which are fitted with a single 300mm disc brake with ABS as an option. Another option that the bikes might offer is get this, a quickshifter! Not bad baby Aprilias, not bad at all.
There is still no news about when (or if) they will be made available or even the price but when it comes to the 150cc category, the 2018 Aprilia RS 150 and Tuono 150 have very, VERY high prospects indeed. Stay tuned to Bikes Republic for more updates.
Source: TMCblog