Highlights from the 2016 Malaysian Cub Prix Round 6 held in Terengganu.
Round 6 of the venerable Malaysian Cub Prix 2016 season got underway last weekend in the East Coast state of Terengganu. Local townsfolk of Bandar Baru Kijal of Kemaman were treated with the thrills and spills of the national underbone racing series.
Here's what transpired in the three main categories of the series last weekend.
CP130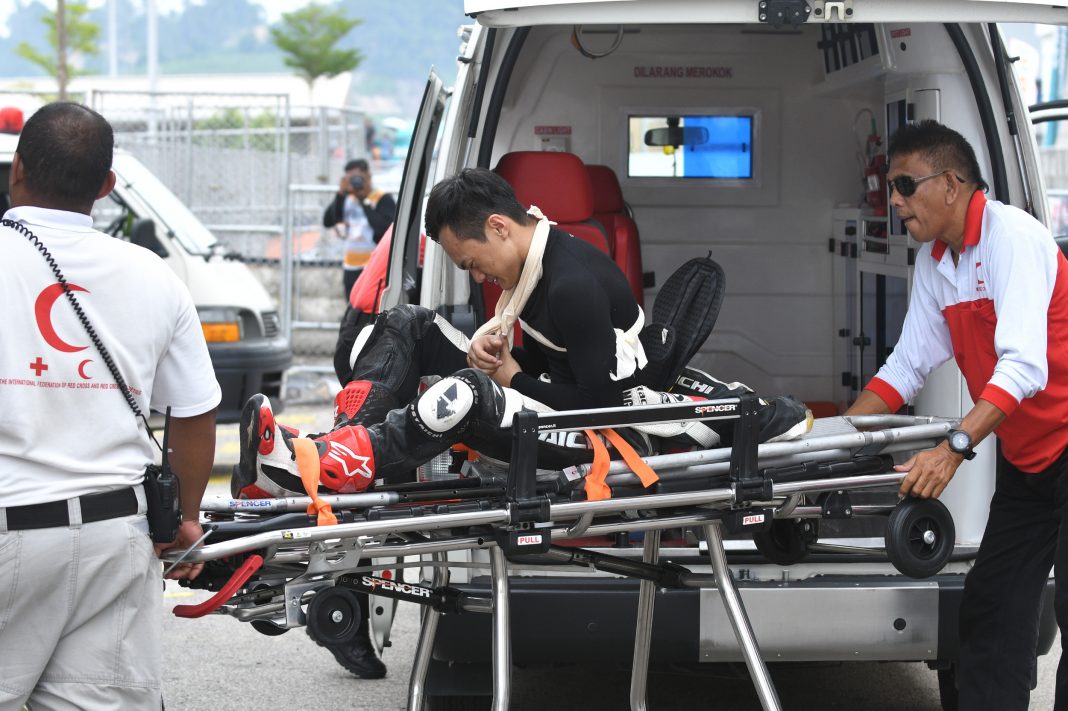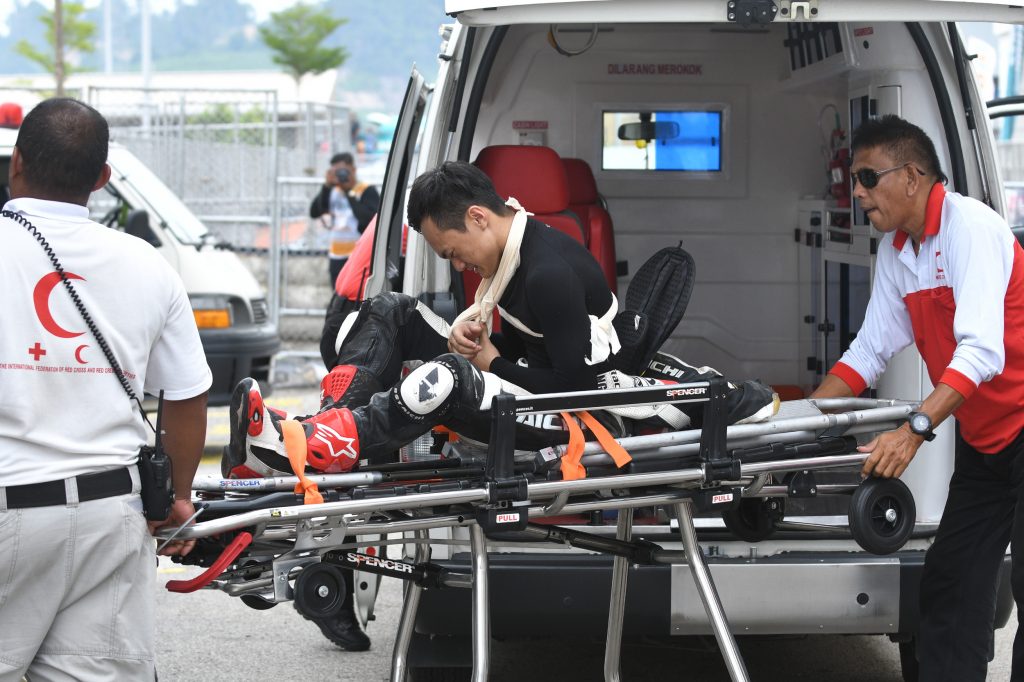 What was supposed to be a return to top form for national rider Zaqhwan Zaidi came to an early on Friday. Fresh from his top form in the recent Suzuka 8 Hours and ARRC races, the GIVI Honda Yuzy suffered a dislocated shoulder after a crash during Friday's practice sessions.
Instead, it was teenage sensation Kasma Daniel Kasmayudin that continued his top form here. Initially, the Petronas Yamaha Maju Motor rider had the upper hand starting from pole. However, with a malfunctioning gear shifter and his usual wingman Ahmad Fazrul Sham crashing out early, Kasma came under pressure from Teregganu native Ahmad Afif Amran during the race.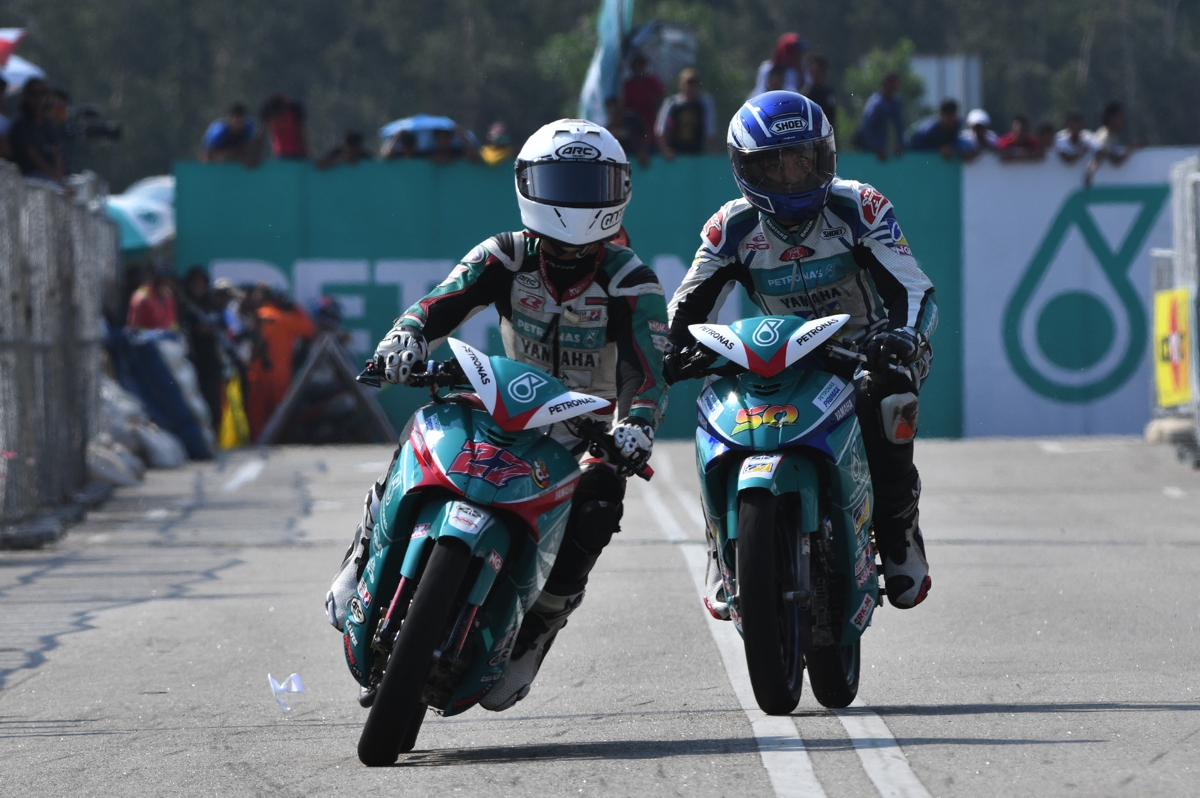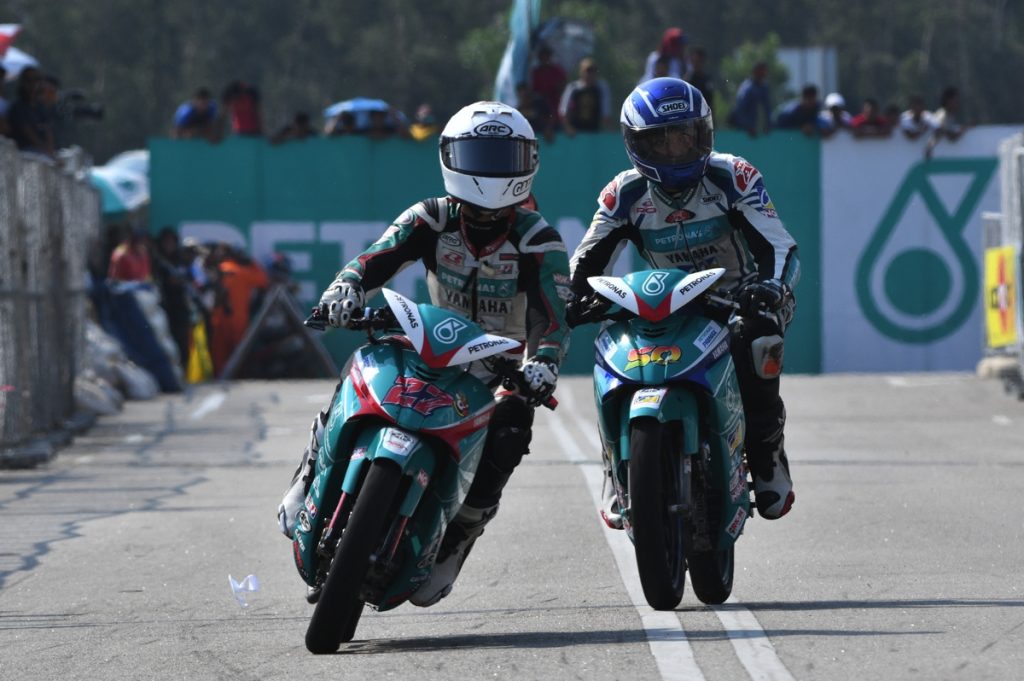 Kasma repeatedly defended his position from Afif throughout the 18-lap melee and eventually won, keeping the latter rider astride the Petronas Yamaha CKJ machine at bay in second. Coming in third was Kasma's Petronas Yamaha Maju Motor teammate Abdul Muhaimin Roslan.
Kasma's victory celebration however was marred after officials deemed his manoeuvres against Afif as 'unsporting' behaviour. Not only slapped with a RM2,000 fine, officials also gave Kasma a final warning for his antics, further stating that a repeat of this in upcoming rounds will result in points deductions.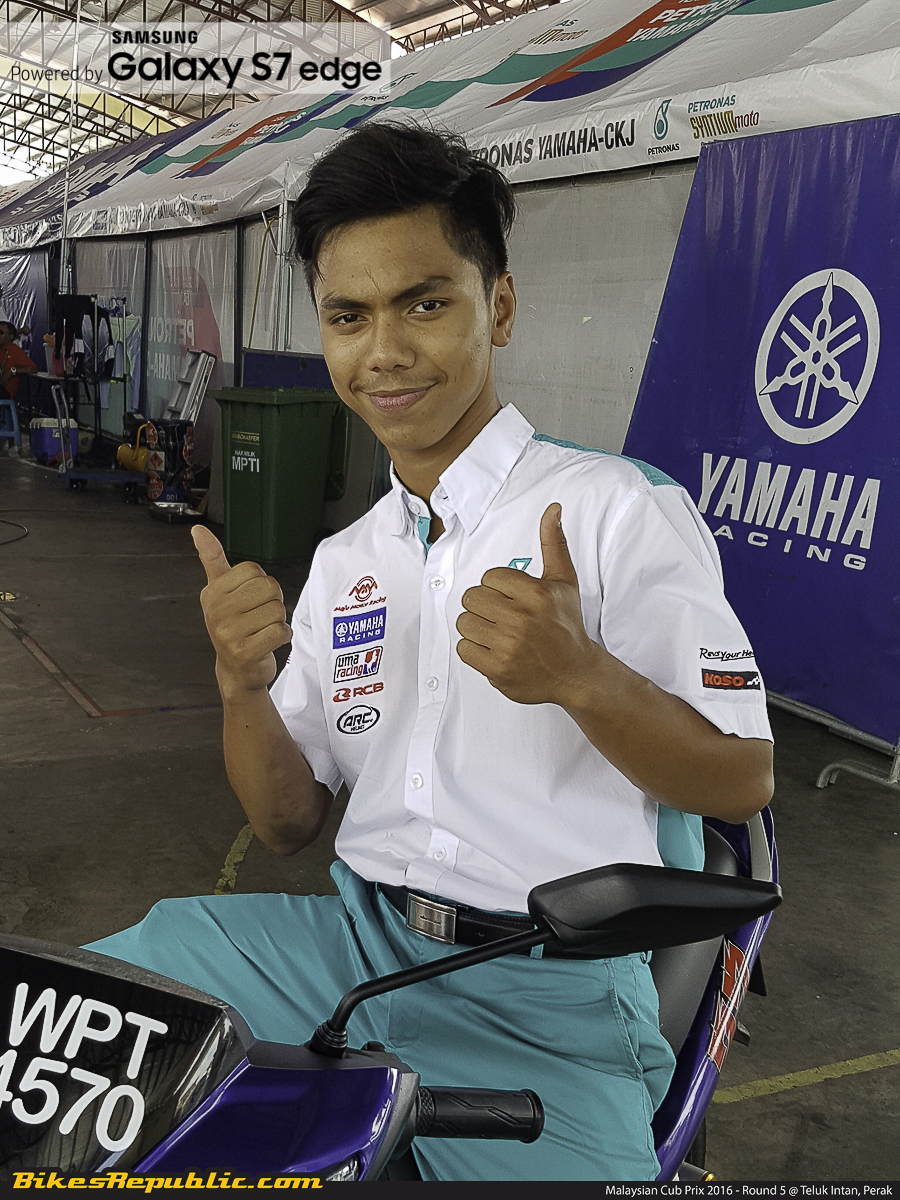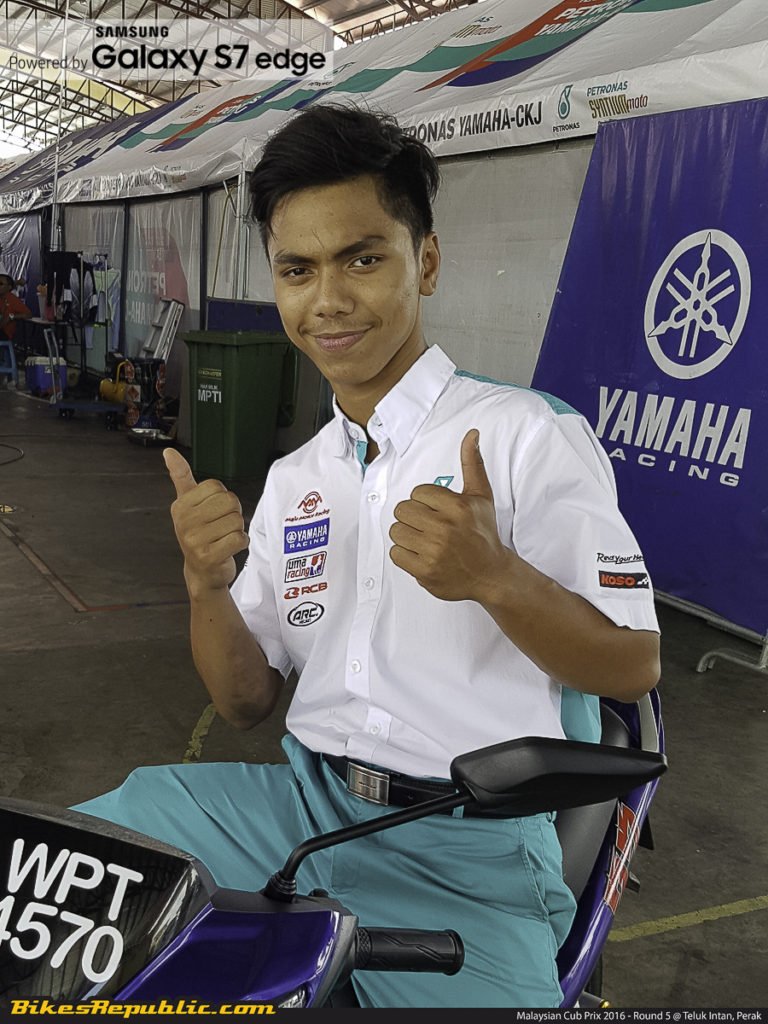 Nevertheless, the Johor-born teenage sensation still holds the upper hand as he leads the CP130 class' standings still with 125 points – 25 points ahead of Ahmad Fazli Sham in second and a further 68 points clear of AHM Motorsports' Ahmad Fazrul Sham in third.
CP115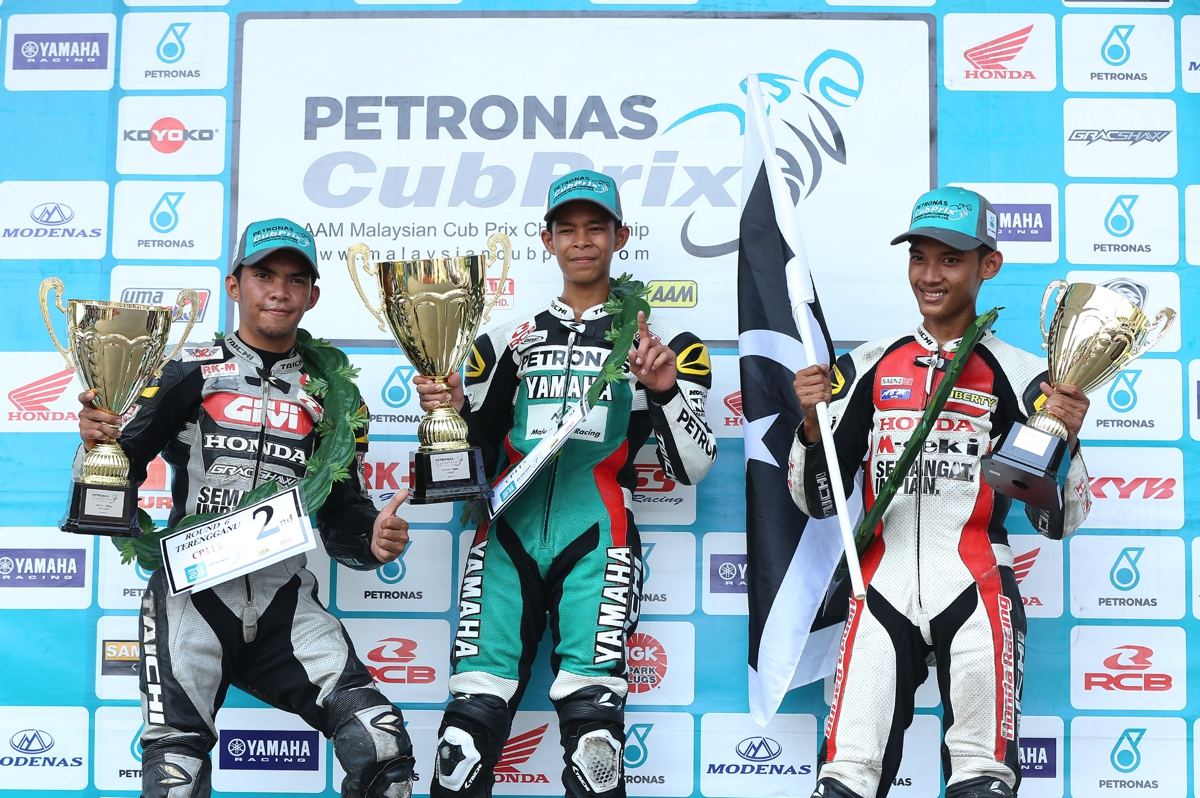 In the secondary CP115 class, GIVI Honda Yuzy Racing rider Azroy Anuar again struggled despite starting from pole position. The former Asia Talent Cup Moto3 rider would settle for a dismal sixth place in the 15-lap race.
Petronas Yamaha Maju Motor's Md Akid Aziz claimed the race win instead, followed by Azroy's teammate Md Amirul Ariff Musa who came in second. Completing the podium was local Terengganu native Md Aznil Md Ali astride the M Seki Liberty Honda machine.
Also struggling here was championship leader Tengku Amirul Haffirudin. Despite qualifying second on the grid, the Motul Zeneos Yamaha YY Pang rider finished a lap down in 21st place following an early crash. His lead in the standings has reduced as Akid Aziz edges closer in second with 86 points.
WIRA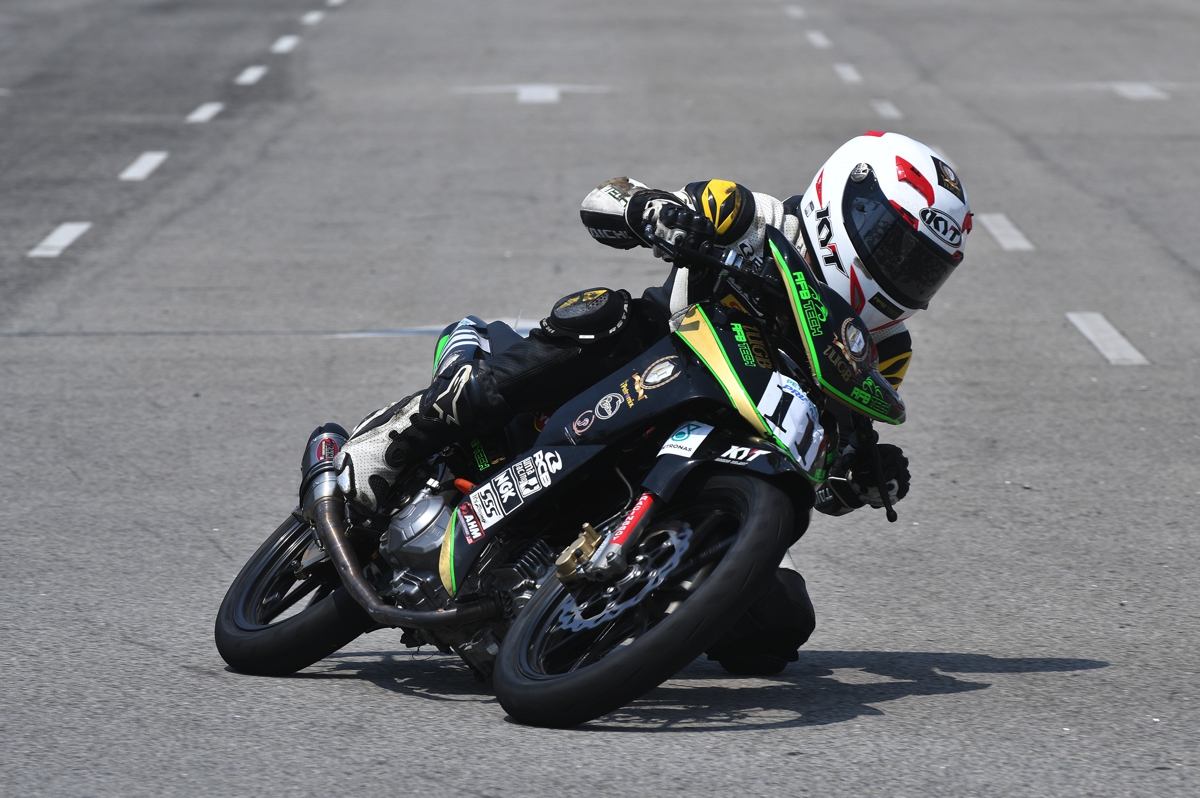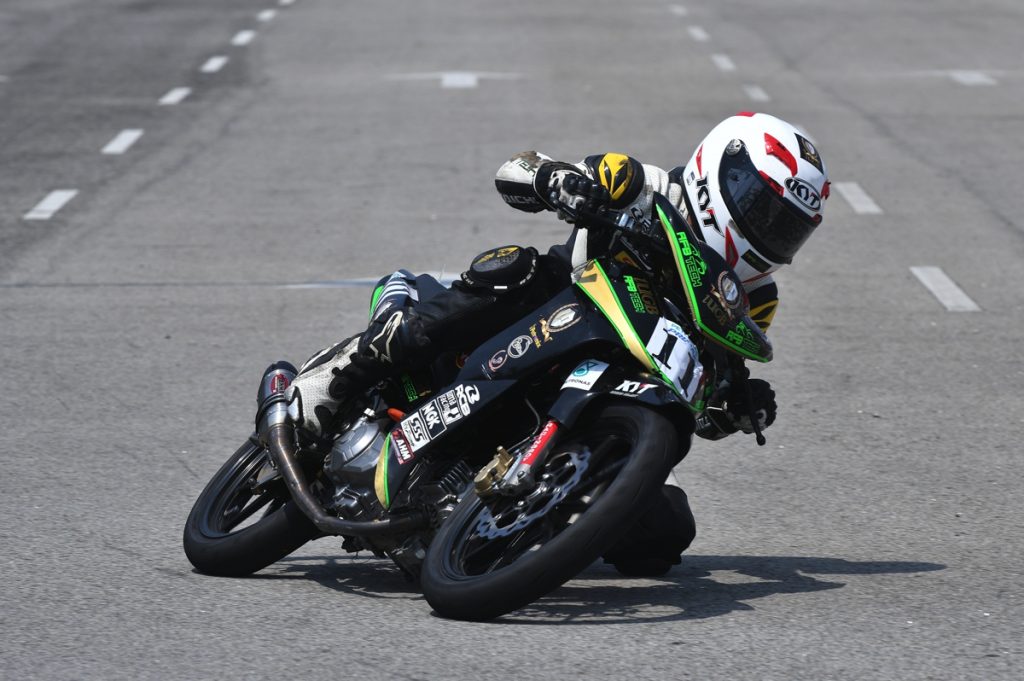 Last but not least came the thrilling battle in the highly competitive Wira class. Despite coming in later in the season, class rookie and former Asia Talent Cup Moto3 rider Helmi Azman was in top form again astride the IUGB AFB Tech Racing Yamaha machine.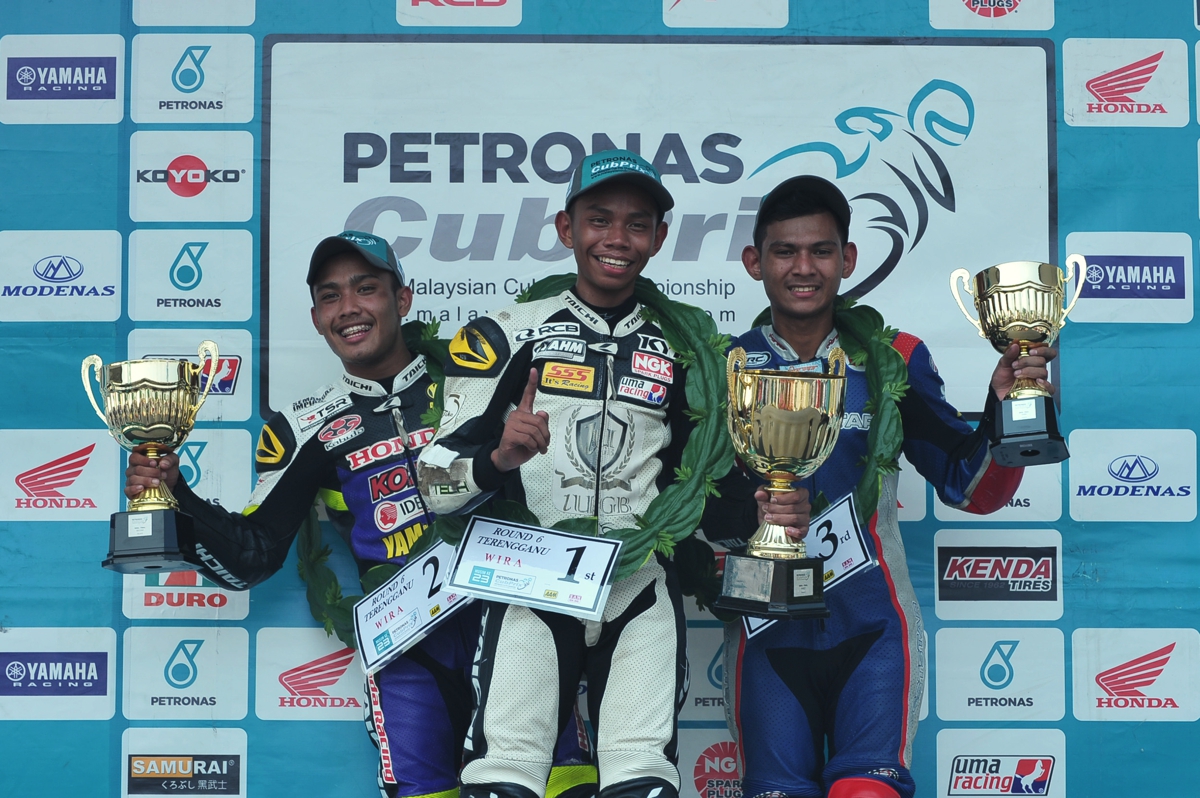 The Cheras native scored his second win in a row in Terengganu and beat fellow former Asia Talent Cup Moto3 rider Shafiq Ezzariq who came in second by 3.635 seconds. Completing the podium was Md Qhuwarismi Md Nasir astride the Yamaha-powered Weststar Motorsports team machine.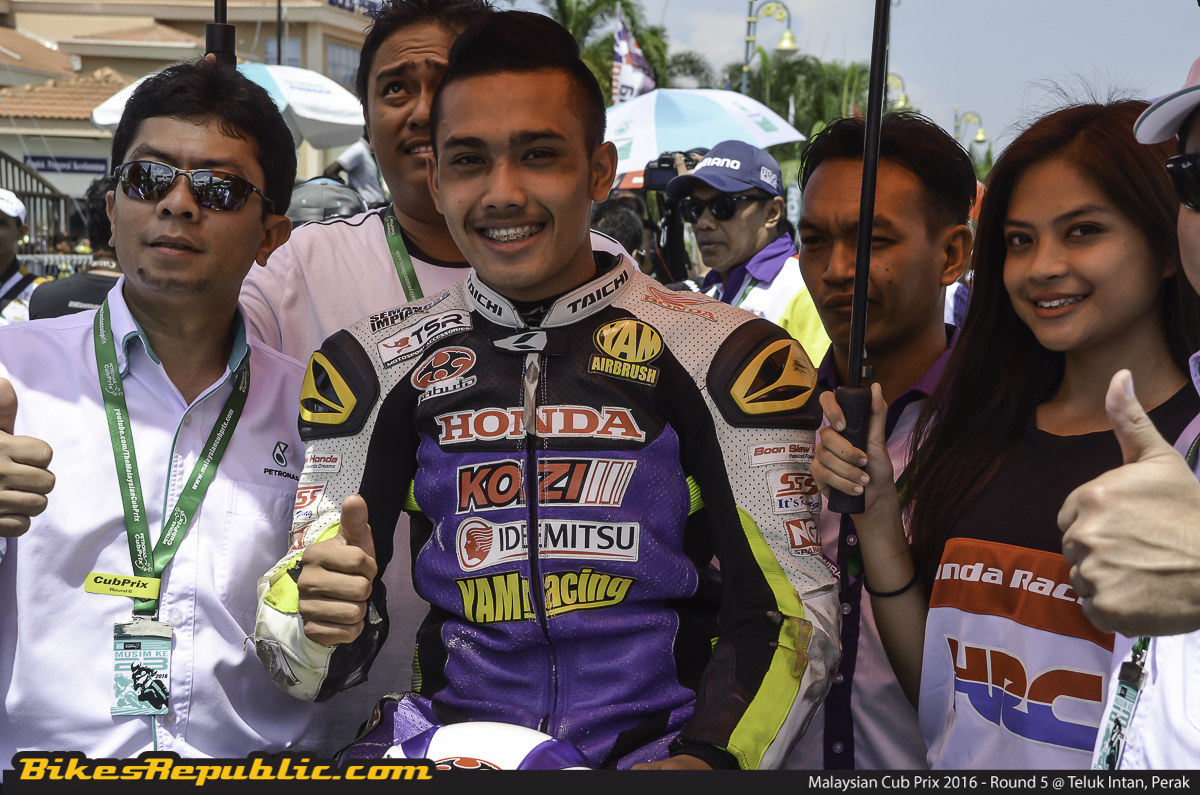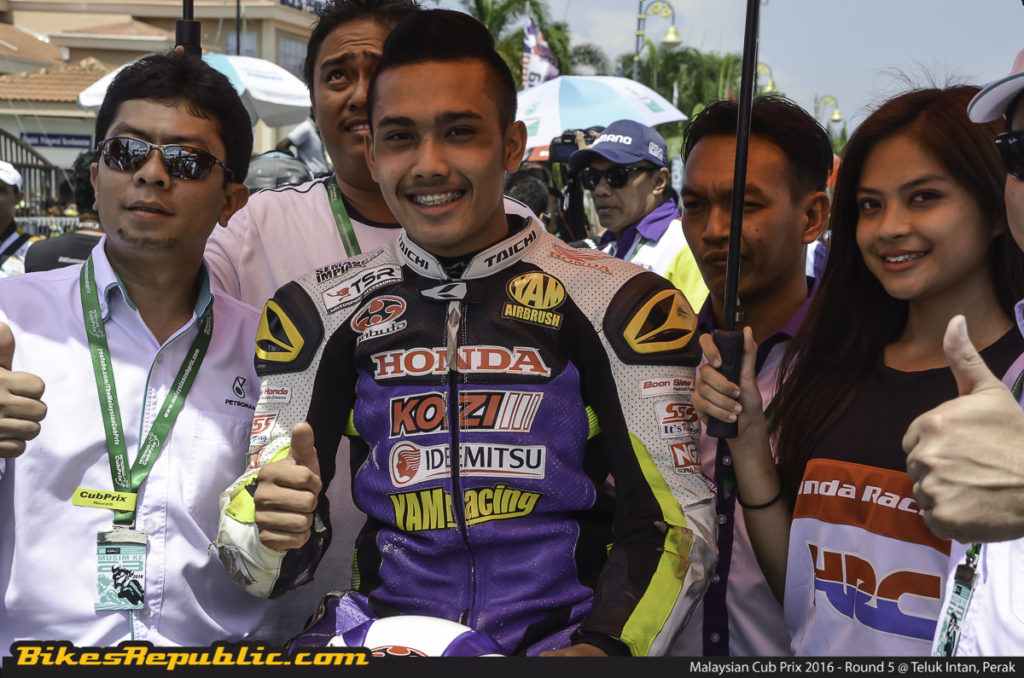 Idemitsu Kozi Yam Honda Racing rider Shafiq's initial dominance in the category is now under threat from Helmi. Though Shafiq still leads the standings with 133 points, Helmi has risen up the order into second with 103 points and has the chance to claim the title away from initial favourite Shafiq.
Round 7 – Johore
Cub Prix will roar into the bustling southern state of Johore for Round 7 in less than a fortnight's time from Sept 2 to Sept 3 and later in Temerloh, Pahang for Round 8 from Sept 24 to Sept 25.