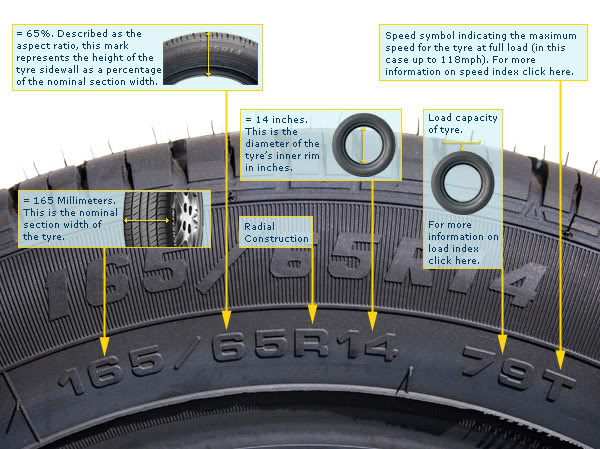 I think the picture is explains for itself, but let us take Suzuki Belang R150 rear tyre as a reference.
Suzuki Belang R150 come with 80/90-17 M/C 44P tube type. What does it means? Check it out below: 
80 is the tyre width at 80mm. The higher the number, the wider the tyre. Yamaha 135LC ES 5-speed comes with 100/70 tyre type, so it means this tyre is wider.
90 is the aspect ratio of the tyre height compared with the tyre width. This means that Belang rear tyre height is 90% from the 80mm tyre width. So, the tyre height is actually 72mm.
17 is the diameter of the tyre inner size, so it can be fitted to 17″ wheel.
M/C is motorcycle type tyre.
44 is load index. This means that this tyre can carry 160kg/tyre of rider combined weight(rider, pillion rider and items). Bike have two tyre so if both tyre have load index of 44, it means it can carry total 320 of weight. Refer to image below.
P is speed index. This means that this tyre can be ride for speed 150km/h without losing its stability and grip. Refer to image below.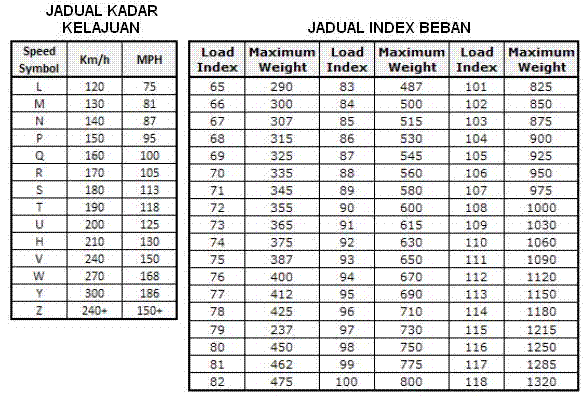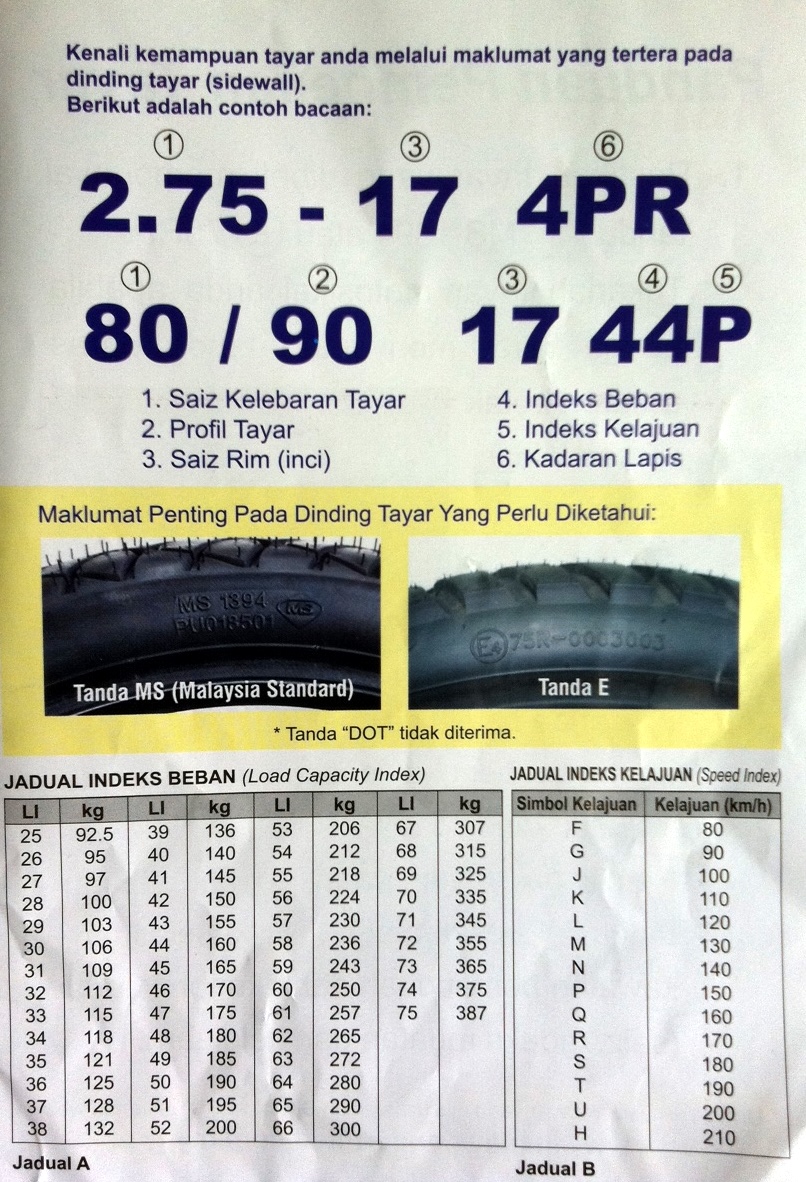 via: http://teratakdbendang.blogspot.com/2011/08/maklumat-tayar-dan-tips-jaga-tayar.html